Beautiful St Petersburg: an open air museum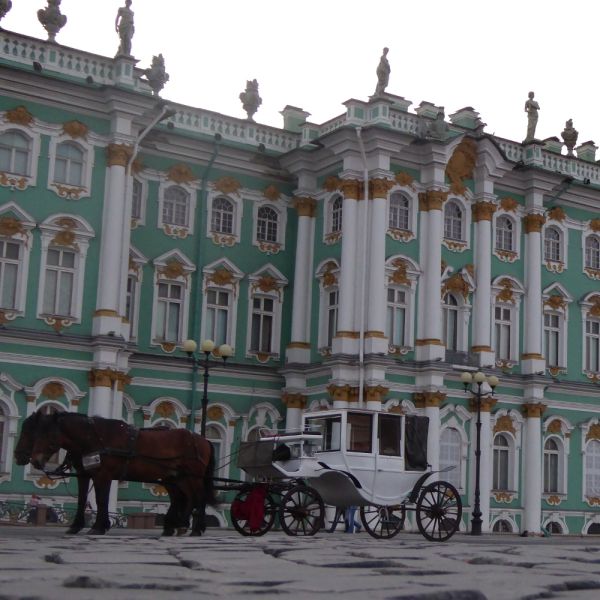 OUR FAVORITE TRAVEL RECOMMENDATIONS
⭐️ TRAVEL INSURANCE — We recommend you always take out travel insurance before your next vacation. What happens if you suffer from illness, injury, theft or a cancellation? With travel insurance, you can have peace of mind and not worry. We love World Nomads travel insurance and have been using it for years. Their comprehensive coverage is second to none and their online claims process is very user friendly.
⭐️ SAFETY & SECURITY — All travelers can sometimes encounter danger when traveling. CloseCircle is your "virtual body guard" mobile app which provides security alerts and support wherever you are in the world. They have a 24/7 emergency response team monitoring their users who will contact you immediately if the SOS swipe button is activated. Support can include anything from practical advice, to free evacuation from areas with extreme weather or security risks. You can read more about CloseCircle in our article about how to stay safe whilst traveling.
⭐️ ONLINE ANONYMITY — A VPN (Virtual Private Network) is a must in many countries: it allows you to surf anonymously and maintain your privacy whilst traveling. You'll particularly need it in countries where dating apps are blocked by the government. We recommend ExpressVPN, a reliable and cost effective service which we used and loved during our travels.
⭐️ HOTELS or APARTMENTS — When we plan a trip, we always look for the best hotel deals. We love Booking.com because not only do they have a comprehensive listing of accommodation options, they also offer the best prices. Added bonus: they provide 24/7 support and free cancellation for most listings.
⭐️ SIGHTSEEING and ADVENTURES — When we travel somewhere, we like to seek out the best experiences, whether it is cooking with locals in Bangkok, hiking on a glacier in Patagonia, or going on a wildlife safari in Sri Lanka. Our favorite place to look is GetYourGuide because they have over 30,000 highly rated activities, a user-friendly booking process with free cancellation and a 24 hour customer support.
This article contains affiliate links. If you click on them, we may receive compensation which keeps our website alive and helps us bring you to more destinations.
St Petersburg was the second stop in our travels and our first stop in Russia.
We arrived by overnight coach across the boarder. This was a truly unforgettable experience but for the wrong reasons. The road between Riga and St Petersburg is bumpy. Not soothing train bumpy, but extreme "no chance of any sleep" bumpy. We then had our first experience of the grim, sour faced Russian boarder guards at midnight. They looked at us with deep suspicion and spent ages analysing, re-analysing and then re-analysing again every singly page of our passports in a room where we were eaten to death by mosquitos.
But, we eventually made it through.
And arriving in St Petersburg really did make everything worthwhile.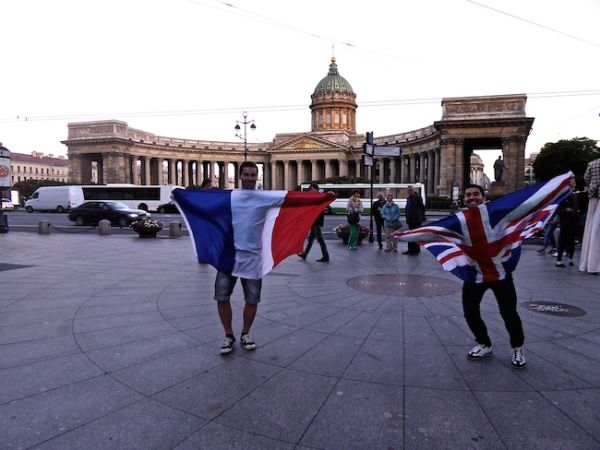 St Petersburg is the former capital city of Russia and quite a young one built in 1703. It is a beautiful city with lots to look at, set along several canals.
It has therefore been given many descriptions like, the "Venice of the North" or the "Paris of the East".
Despite the cheesy Paris/Venice comparisons (which every pretty city with old historic buildings with a canal are given), this city really is remarkable. Money has been spent here over its 300 years of existence, to the joy of its many visitors.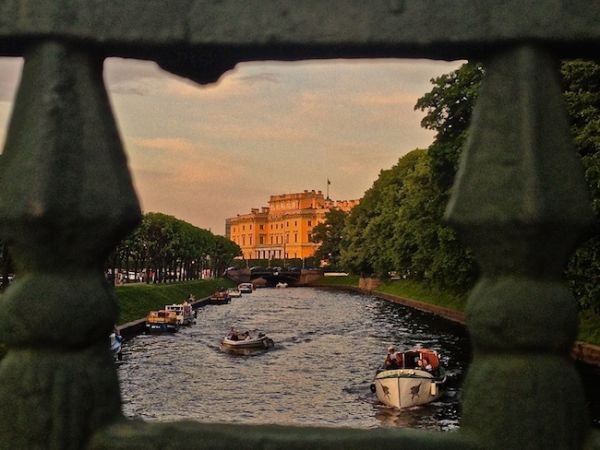 We stayed in the heart of the historic centre, based along the main road called Nemsky Prospect.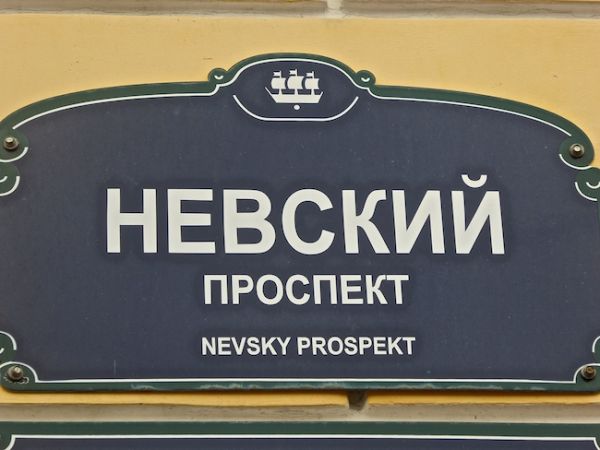 Nevsky is a long avenue that connects the main train station to the famous Palace Square.
Along the way it is divided by several canals, beautiful bridges and tree-lined avenues. The walk along Nevsky is like an open air museum, one which you could spend days exploring.
This is pretty much what we did in our week in St Petersburg.
Our favourite attractions in St Petersburg:
There are so many beautiful buildings in St Petersburg, each with its own story.
Church of Our Saviour On Spilled Blood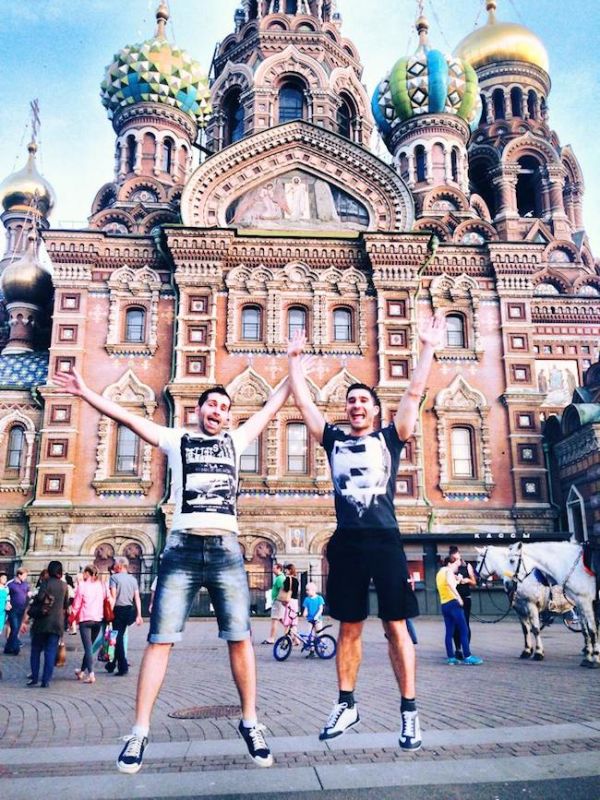 The spilled blood in this case is of Tsar Alexander II, following his assassination in 1881.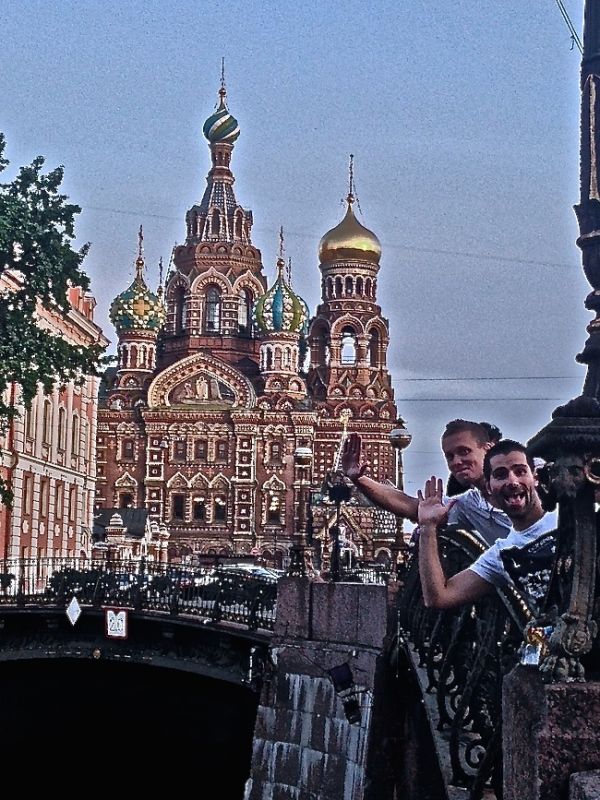 Kazan Cathedral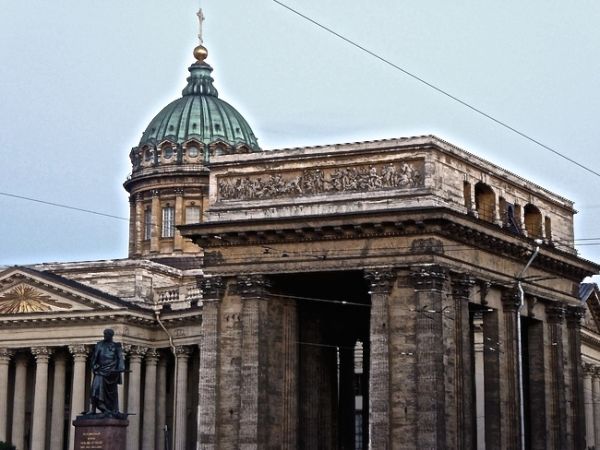 Kazan Cathedral was built to commemorate Russia's victory over Napoleon in the 1812 War. It's one of the many grand buildings along the Nevsky open air museum. But this one is massive – and stunning.
It also looks a lot like the Vatican in Rome. In fact when it was built in the 1800s, it was intended to duplicate the Vatican.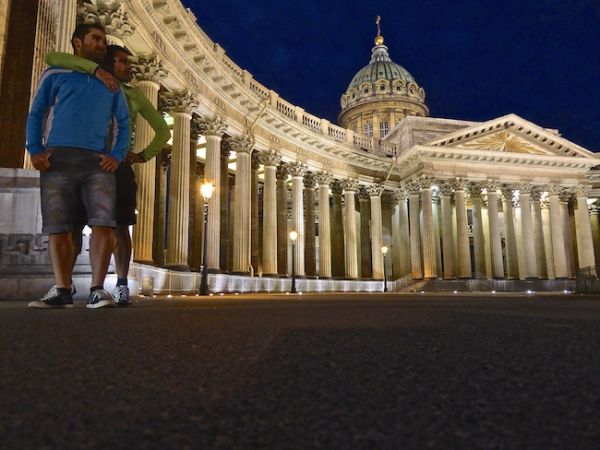 San Isaac Cathedral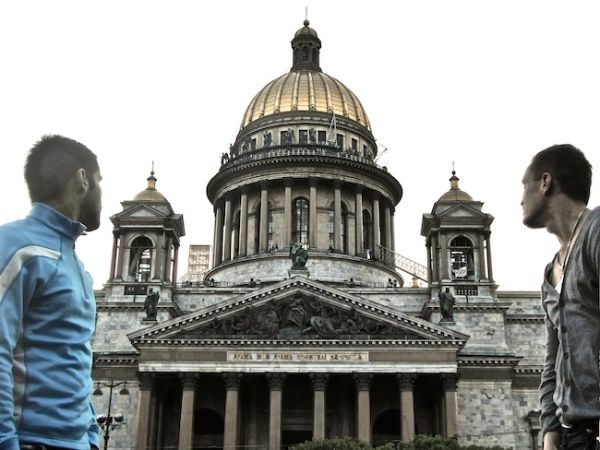 Palace Square
The Palace Square in St Petersburg is the central city square by the Neva River. The walk along Nevsky Prospect eventually leads here. This was where the Bolsheviks started everything in 1917.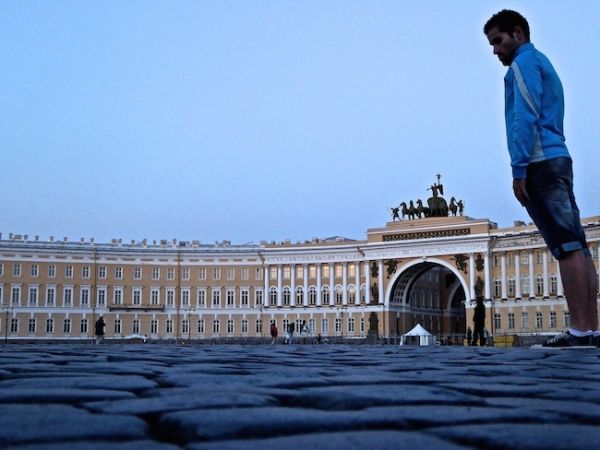 The Palace Square houses the Winter Palace of the Russian Tsars: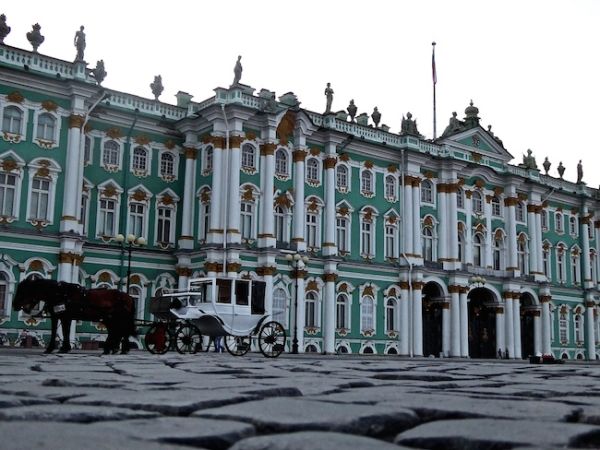 The Palace Square is also home to the world famous Hermitage Museum. It has the world's largest art collection and over 3 million fascinating items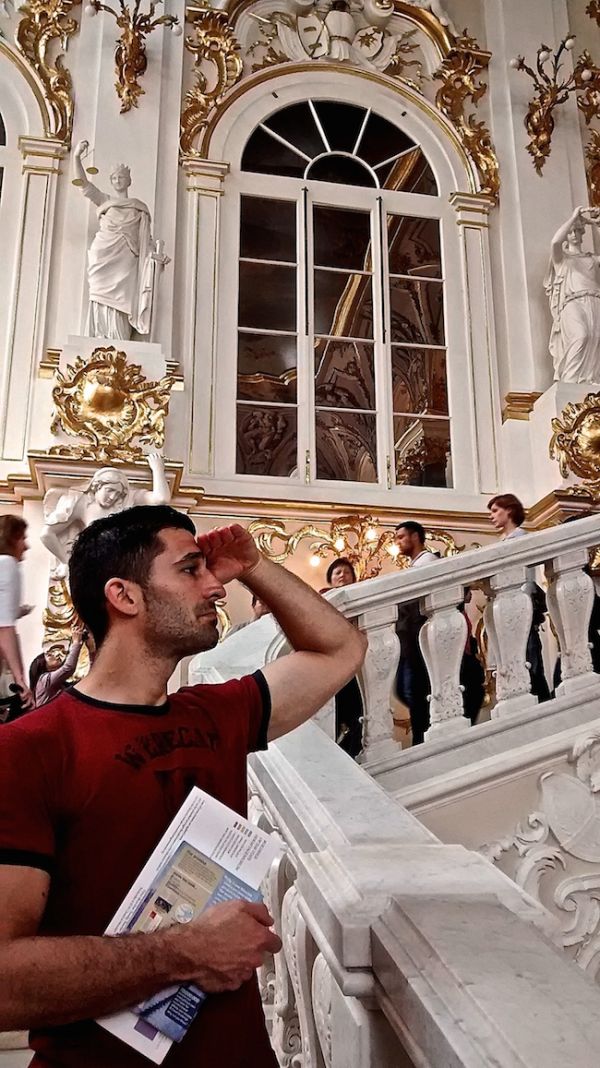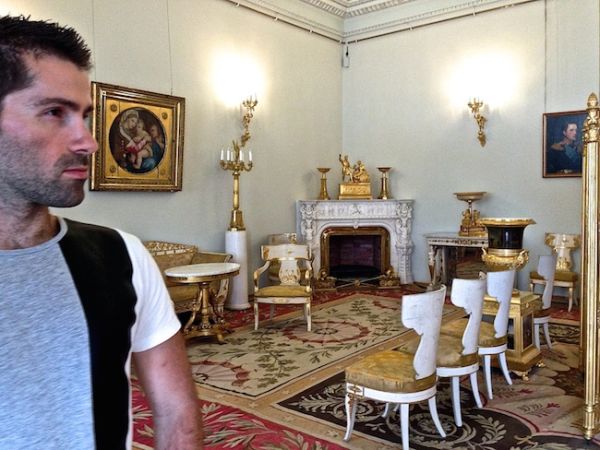 Peterhof Palace
The Versailles of Russia: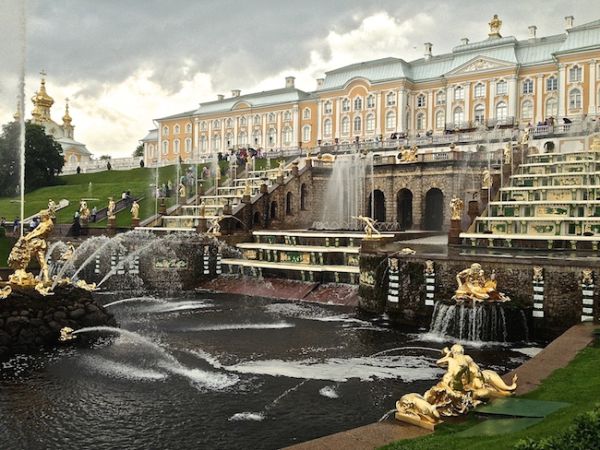 This Palace was built by Peter the Great in the 1700s, aiming to replicate Versailles. Peterhof means "Peter's Court" in Dutch and German. And just like Versailles, Peterhof Palace and the grounds surrounding it are grand with lots and lots of impressive fountains: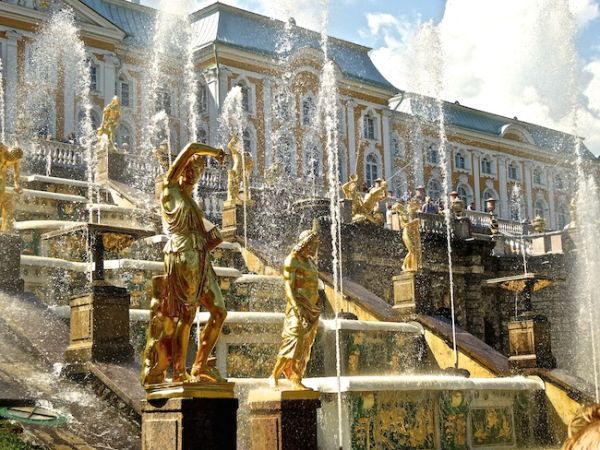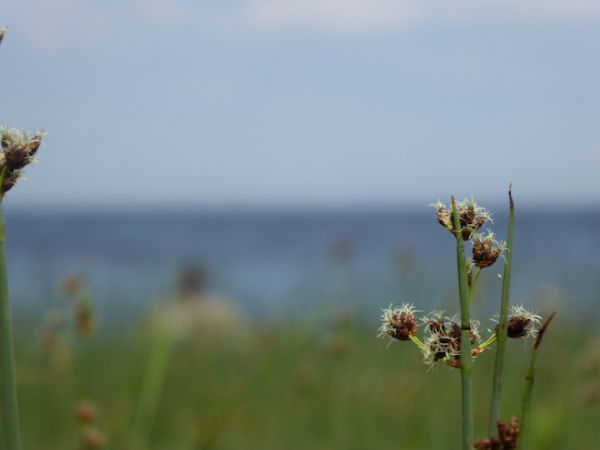 A beautiful open air museum city.
That pretty much summarised St Petersburg for us: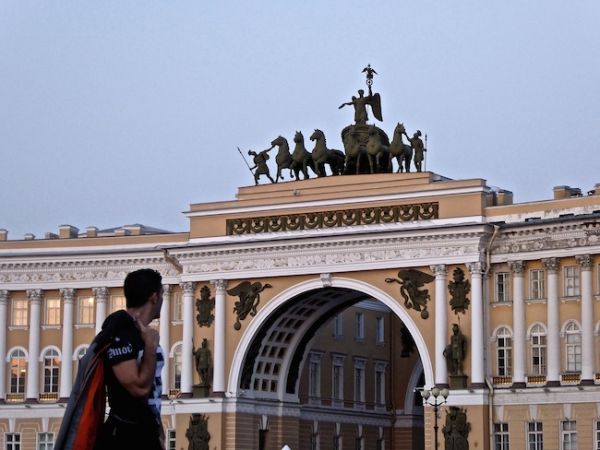 Now to endeavour deeper into Russia and even further away from Europe with the first of our overnight trains, to Moscow: