TERMS OF USE: There is a chance that some of the content on this page has changed since it was last updated. By reading this article, you consent to our Terms of Use and Disclaimer. Happy Travels!
DISCLOSURE: Some of our posts may contain affiliate links which we may receive a commission if you choose to book something through one of our links.
Whether you want a relaxing spot with a strong sense of community or somewhere to indulge in pure luxury, our roundup of the best gay saunas in Miami will tend to your every need!
It's no secret that we just can't get enough of Miami.
With stunning Miami gay beaches, unbeatable glamor, and some of the most handsome locals anywhere on the planet, the Magic City is truly a fabulous place to be gay!
One of the best parts of Miami's vibrant LGBTQ culture is the sauna and bathhouse scene in the city. Think about it; scorching rooms filled with nothing but steam and guys having a good time. The idea alone is enough to get you all hot and bothered!
As you might expect from such a gay city, there are a wide variety of saunas in both Miami and the surrounding areas for gay guys to select from. Here are our favorites:
As one of the top gay hotels in Miami, we weren't shocked to learn that Gaythering is also home to what might just be the best gay sauna in town. Complimentary for guests, visitors can pay a small fee to enjoy the clothing-optional space that includes a dry cedar sauna, steam room, Jacuzzi with massage jets and showers with aromatherapy body wash.
We had so much fun here, meeting plenty of new friends and getting to know Miami on a personal level, if you know what I mean…! The clientele tends to be young and oh so handsome, with the bodies here tanned, ripped and perfectly groomed.
Location: 1409 Lincoln Rd, Miami Beach, FL 33139, United States
Amenities: Sauna, steam, jacuzzi, showers and lockers
Price: Day pass $20, Monthly pass $60
Open: Daily from 11 am to Midnight, Friday and Saturday from 11 am to 2 am
Club Aqua is squeaky-clean and perfectly maintained, so you're bound to feel like a VIP here. The clientele is primarily local and visiting beefcakes looking for some fun in between pumping up their bulging biceps at the on-site gym.
Miami is home to a range of saunas but there aren't many like Club Aqua. This is the kind of place where we could spend an entire day working out, swimming and having fun meeting other gay boys in the sauna.
There is a members' club vibe here but it's certainly not cliquey, with the other guests only too happy to get to know new guests!
Location: 2991 Coral Way, Miami, FL 33145, United States
Amenities: Full gym, steam, whirlpool, sauna, outdoor heated pool, vending area, sundeck, changing and maze/video area
Price: Weekdays $11, Weekends $14
Open: 24/7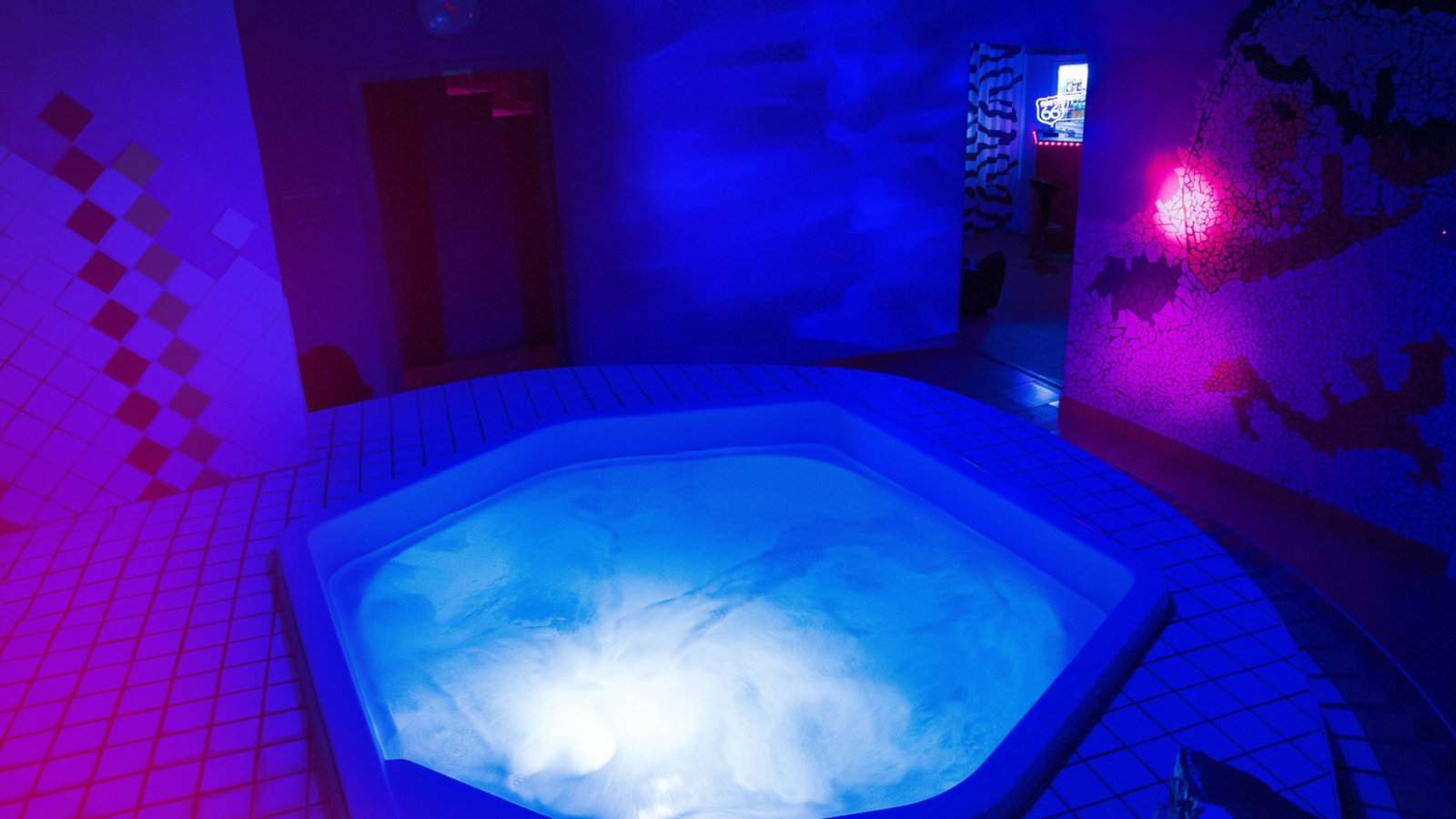 Although not strictly a gay sauna, the Lapis Spa at the Fontainebleu Hotel is known as a key cruising spot throughout the Miami scene. This luxurious spa is home to mineral pools, massage-jet showers, eucalyptus steam baths and more. Visitors can even indulge in treatments like massages and beauty wraps.
The main gay area of this spa is the steam bath, which often gets filled up with hot gay guys looking for some action during the afternoons during the week and at weekends. Clientele is both local and tourists, most of whom are incredibly well-groomed. This spa is quite expensive to visit and so attracts a particularly cultivated type of visitor. We loved it!
Location: 4441 Collins Ave, Miami Beach, FL 33140, United States
Amenities: Mineral pool, jet shower and steam bath
Price: From $185
Open: Daily 9.30 am to 6.30 pm, Saturday from 9.30 am to 7.30 pm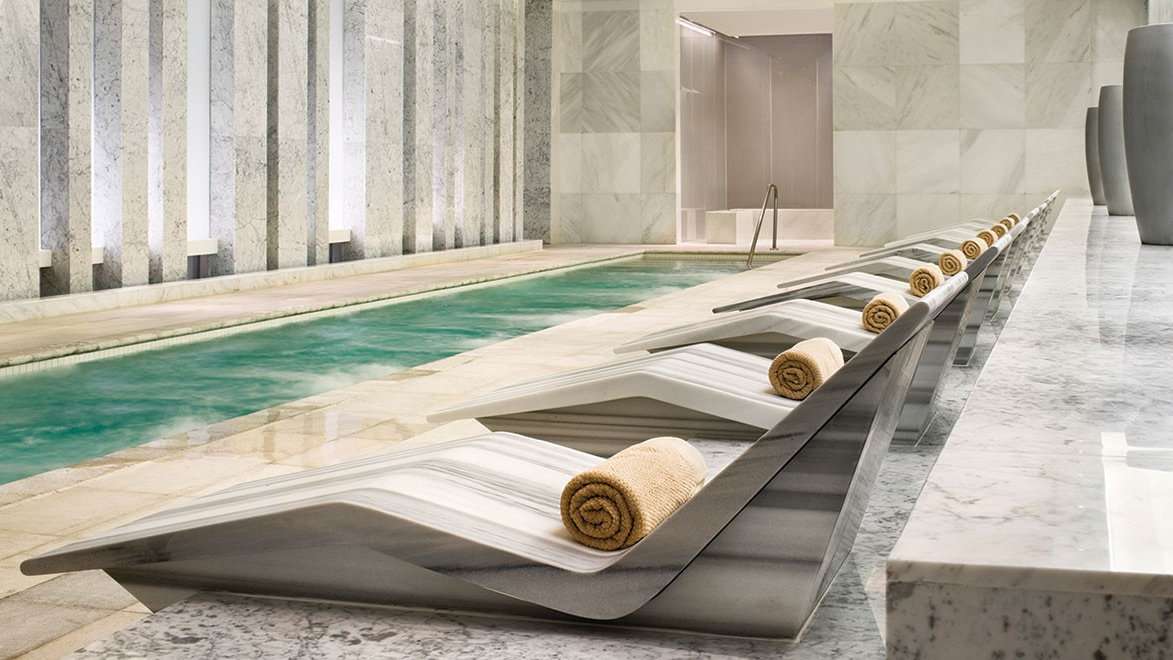 This spa located in the luxurious Miami Beach Loews Hotel is another popular gay cruising spot in Miami. As with the Lapis Spa, this is not a gay sauna, but sometimes it sure can feel like it is.
A lot of the guys here are married vacationers looking for some private play. The sauna is undoubtedly the hotspot for rumpy-pumpy at this spa, with dozens of guys exercising the clothing-optional policy to its full extent!
The clientele here is really varied, with local gay guys rubbing shoulders (wink wink!) with visiting tourists of every possible type.
Location: 1601 Collins Ave, Miami Beach, FL 33139, United States
Amenities: Steam, sauna, jacuzzi, health club, sundeck and showers
Price: Free for hotel guests to use fitness center and pool etc or you can become a member
Open: Daily from 6 am to 8 pm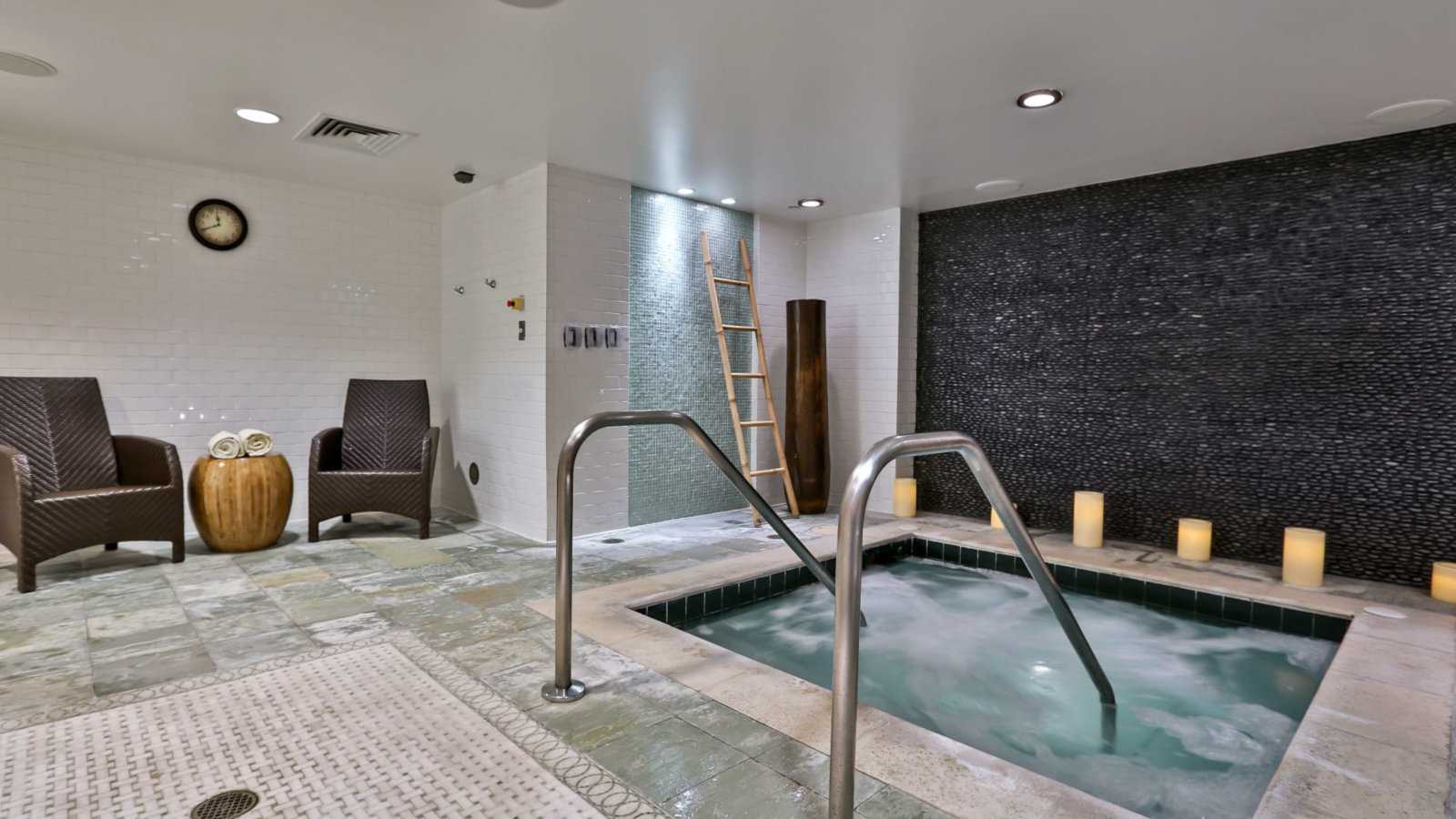 We love this super-extensive sauna in good 'ole gay Fort Lauderdale, which is just a forty-minute drive away from Miami. For our money, Fort Lauderdale might just be the gayest city in America right now and nowhere is this more evident than at The Club.
This place is luxurious, modern and super-clean, filled with handsome gay boys looking to mingle and make new friends. With a steam room, dry sauna, whirlpool and more, there are countless areas to relax in the company of gorgeous guys.
The clientele is friendly, open and invariably beautiful, with the long opening hours meaning you can visit at almost any time of the day or night.
Location: 110 NW 5th Ave, Fort Lauderdale, FL 33311, United States
Amenities: Steam, sauna, pool, whirlpool, shower and gym lockers
Price: Day pass from $25 for non-members
Open: Sunday to Thursday from 8 am to 12 am, Friday and Saturday from 8 am to 1 am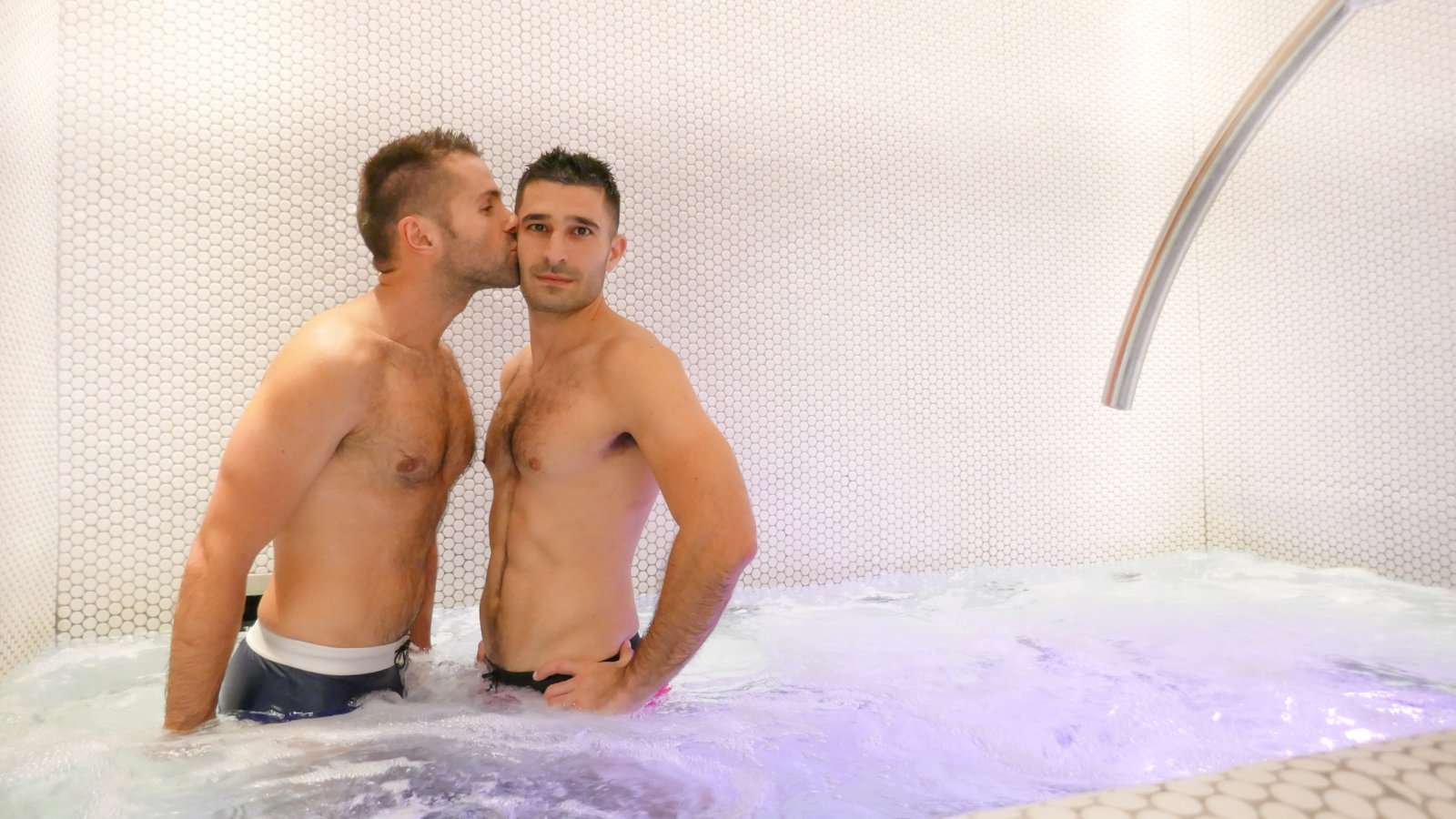 This legendary, no-frills gay sauna in Fort Lauderdale has been around since the 1970s. To this day, Clubhouse II provides a meeting point for gay men in Fort Lauderdale seeking to meet other guys and have some good, old-fashioned fun.
Although this place might not be the most modern, it sure is clean – not to mention popular! With over forty years in operation, Clubhouse II has earned itself a dedicated following that includes every kind of queen you can imagine; which is exactly why we love it.
We couldn't get enough of the inclusive atmosphere, great facilities and unbeatable value that make Clubhouse II one of the Miami area's top gay saunas in our eyes.
Location: 2650 E Oakland Park Blvd, Fort Lauderdale, FL 33306, United States
Amenities: Sauna, steam, lockers and showers
Price: From $10
Open: 24/7
---