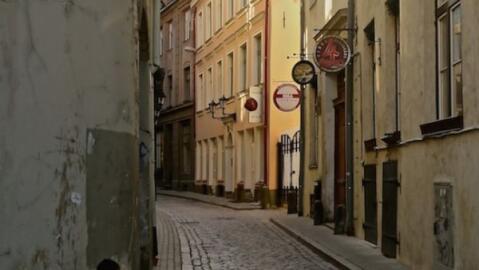 On Monday 2nd June 2014, Sebastien and I said our final goodbyes to our friends and families and left behind our lives in London for our first stop: Riga.
We set off from Stansted airport to the Eastern depths of Europe: Latvia. This is the first stop on our travel adventures this year before we head into Russia for our Trans Siberian adventure.
The ideal for our travel plans is to spend at least a year eating our way through Asia and entering via the Trans Siberian railway from Moscow. But how do you get from London to Moscow? Do you go hardcore and train it all the way across Europe starting from London (really expensive when you're on a budget!) Most just take a direct flight to Moscow, but then then what about St Petersburg – you can't skip it. But going London to Moscow to St P, then back to Moscow for Trans Siberian is a bit of a waste of time (together with that extra train ticket expense).
So, we decided to start in St Petersburg via an overnight coach from Riga. Ryanair have cheap flights to Riga from Stansted (around £55 return including cost of suitcase check in) each and the cost of the overnight coach to St Petersburg was £19 per person.
And so the plan was set – we would brave a cheap 2 hours Ryanair flight to Riga followed by an overnight coach to St Petersburg, then train to Moscow for the Trans Siberian.
Essential item to pack for my French companion, the French flag for taking those important selfies:
Latvia
Latvia is one of the 3 Baltic states along with Estonia and Lithuania. I found the best way to remember the geographical location of the three is, starting from the North, working South, take the first two letters of each in alphabetical order. So, E for Estonia is the most Northern, La for Latvia in the middle and Li for Lithuania is underneath: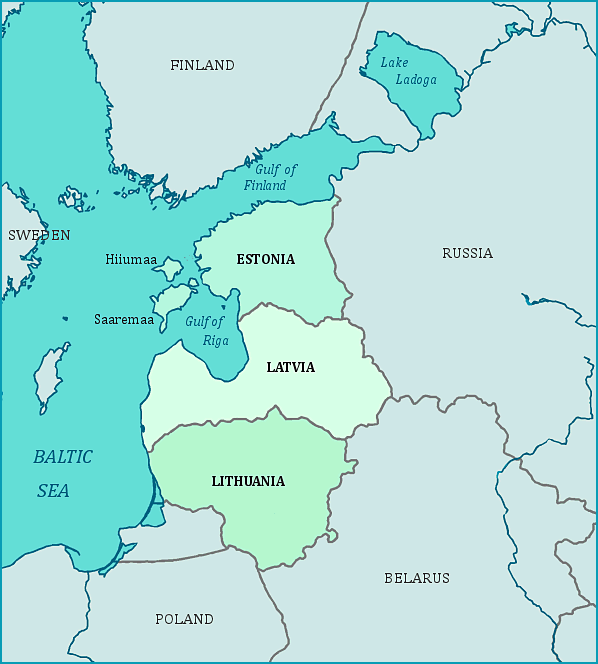 Latvia was one of the 10 countries which joined the EU back in 2004 (along with its Baltic neighbours, Estonia and Lithuania, and Cyprus, Malta, Hungary, Poland, Czech Republic, Slovakia and Slovenia). It also joined the Euro this year saying farewell to the Latvian Lats.
The Latvians reluctantly accepted the Euro due to the recent economic problems in the Europe Economic Community. In addition, they felt the Euro devalued their currency and negatively affected their way of life: the Latvian Lat was worth €1.4. So when they joined the Euro, the prices went up, but salaries stayed low.
Riga does of course benefit from large amounts of tourism from Europe and from Russia. Backpacking and the idea of youth hostels is something which only started here from in the 90s and has since mushroomed. But as a result, Riga gets visits from lots of backpackers, in particular these two hungry travellers: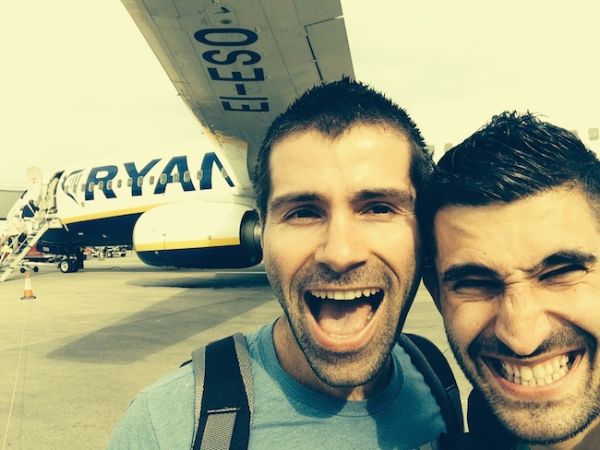 Riga and its picturesque Old Town
Riga's Old Town is pretty darn beautiful! It's like a medieval, fairy-tale like place and a playground for (amateur) photographers.
Its Latvian name is Vecriga. There are many old and colourful buildings, churches and cathedrals. The streets are cobblestone and are almost pedestrianised (the streets were closed to traffic and only area residents and local delivery vehicles are allowed within the Old Town's limit with special permits).
This obviously attracts coach loads of tourists and has a lot of street traders selling the usual souvenir goodies (fridge magnets, "I love Riga" T-shirt etc).
There are also many traders selling amber, which is a popular stone in this part of the world (ie the Baltics, Poland, Kalingrad).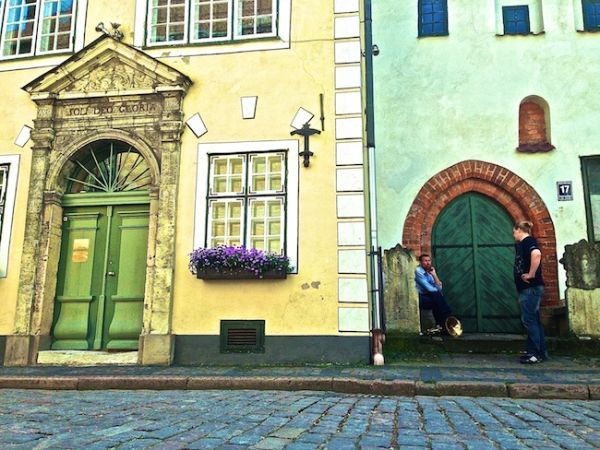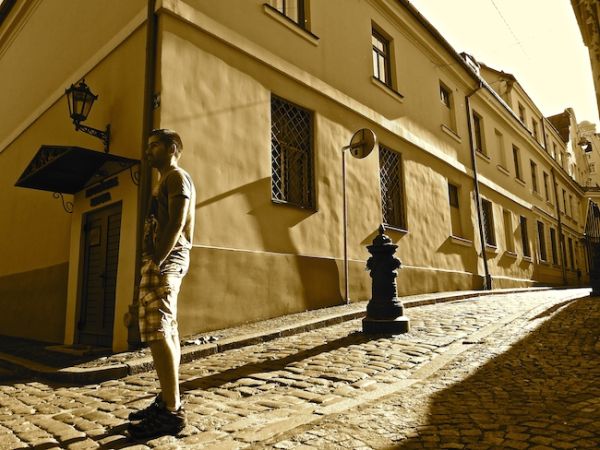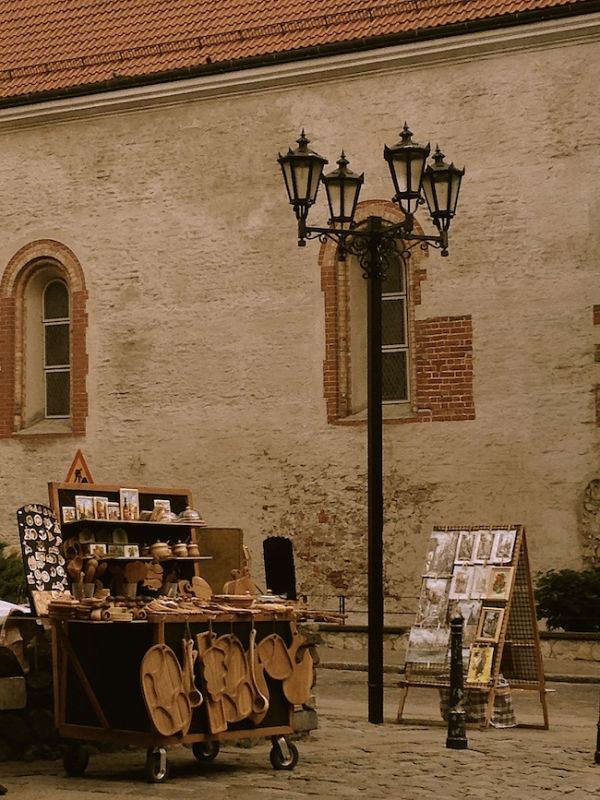 Our accommodation:
We stayed at the backpacker friendly Cinnamon Sally Hostel, who employ fellow travellers to work for their bed as an alternative method of payment. We did not do this, but wanted as our first stop on our adventures, to test the limits of our backpacker-ness, and see if we could brave it in a hostel dormitory (we do need to stick to a budget in order to maximise our travel time).
We stayed in an 8 bed mixed dorm and met travellers from Hong Kong, Australia, Sweden and Spain.
An interesting greeting were the Justin Bieber bed sheets on one of the dorm beds. Apparently this cause huge arguments with some backpackers fighting to get that particular bed (in this case I, er, won):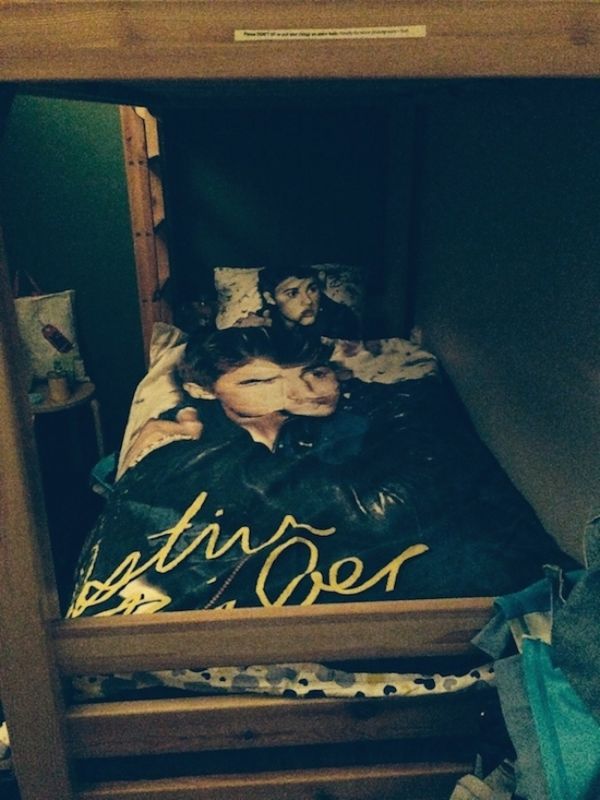 Whilst sleeping in a dorm is a fun way to make friends (especially when you're travelling solo), we quickly learnt that we could get our own room for pretty much the same price as paying for x2 dorm beds. This also gave us more privacy and extra security. Also, on rainy days when we cannot do any running or circuit fitness training in local parks, we can instead do exercises in the hostel room, which would be less practical in a dorm room.
Therefore it's private rooms for these two backpackers from now on (unless the budget says otherwise in expensive cities like Moscow, Hong Kong, Sydney and Melbourne) – lesson learnt.
Our hostel recommended to us free walking tours in the Old Town (they start at 11am or 12pm every day lasting for around 2.5 hours). They are led by young volunteer locals, who take you around the Old Town. They also take you outside the Old Town to the famous fruit and vegetable market, the poor Moscow district and the art nouveau district of Riga.
This meant we also got to see the more "real" side of Riga. A quick note here – whilst staying several days in a city, you will hardly get to see its 'real' side (!) the argument by our tour guide was that most tourists never leave the Old Town (quite understandable!) and miss out on other gems the city has to offer.
The Moscow District
The Moscow District (so called because it is built along the long road connecting Riga to Moscow) was particularly memorable because we saw a poorer side to Riga, which you don't really see in the Old Town.
The houses are more run down and people are just hanging out in their front gardens watching life go by: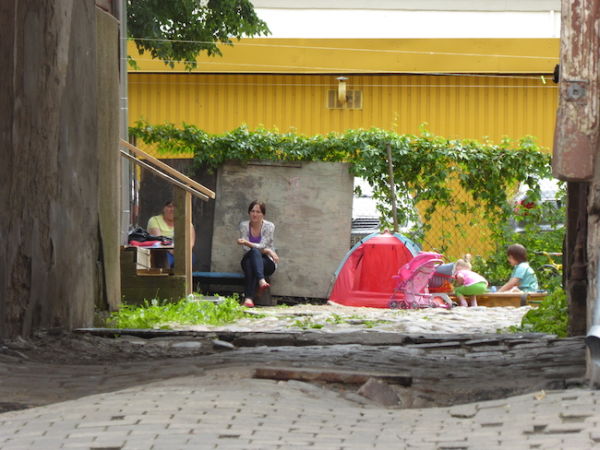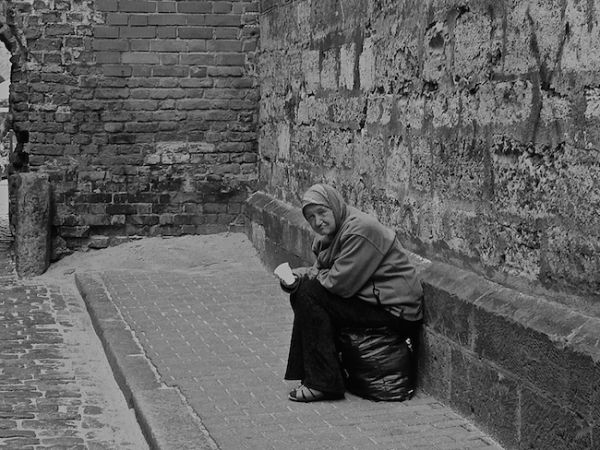 Stalin's Birthday Cake:
Another memorable part of our tour around what our guide called 'real' Riga (!) was to the building, jokingly referred to as "Stalin's birthday cake". It was built in the 1950s in anticipation for Stalin's 80th birthday in 1958. Obviously that didn't happen (he died in 1954) and following the anti Stalin sentiment after his death, the building instead became Latvia's Academy of Sciences: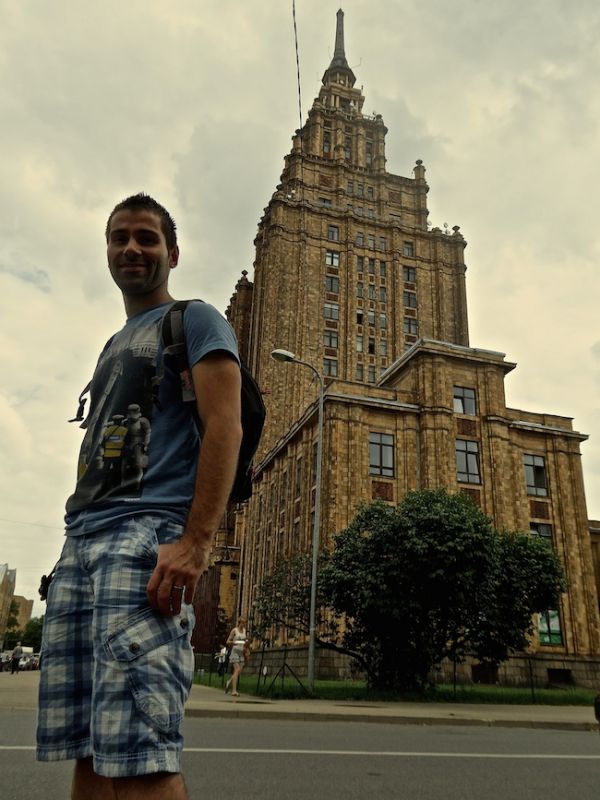 Quirky Riga:
Our tour through the various parts of Riga also revealed slightly quirkier aspects of this city.
There are not many locals living in the Old Town at all. It is instead filled with shops, hotels and restaurants catering to a large tourist population.
So, we were delighted when we caught this local friendly hippy randomly stopping to help push this taxi on its way, along with a couple of Germans from our tour: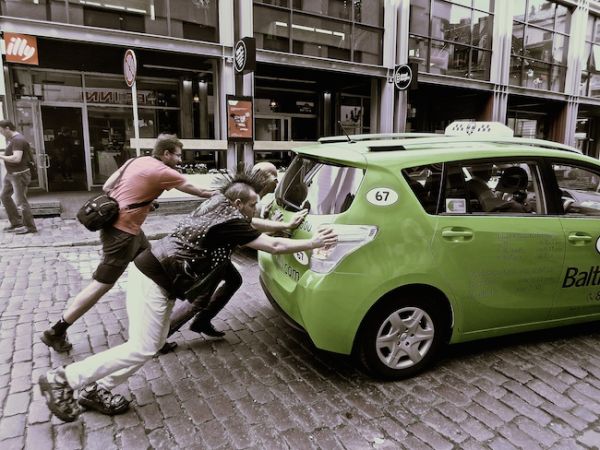 This lady (below) was "busking", by dancing for money.
Apparently she used to be a famous dancer in Latvia's theatre circuit but since retirement she entertains the crowds in the streets dancing for money: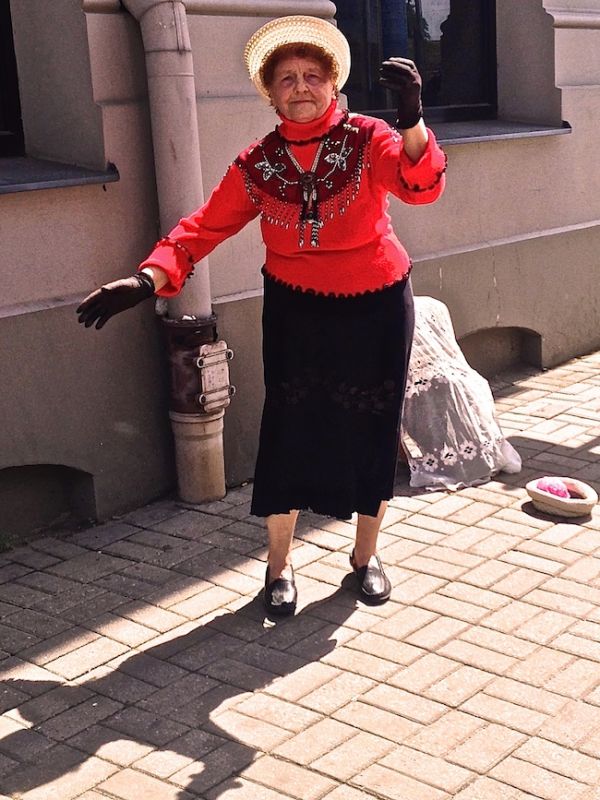 Latvian food: soups and shashlik
The Latvians love their soups. We also loved their soups:
One of the places recommended to us to try local food was a chain called "Lido". It is a canteen style restaurant but with a huge range of delicious Latvian foods, and very cheap too. This became a favourite place of ours for lunch. We quickly learnt the Latvians like to take a slightly later than normal lunch break and found our local Lido full between 2/2:30pm.
One of our favourite foods whilst in Riga were the soups, Borsch and Solanka.
Borsch is a popular beetroot based soup (topped with a dollop of cream, fresh dill, parsley and chopped garlic). It is originally from Ukraine/Russia but very popular in Latvia. Sometimes it's cooked with meat. Always, it's very yummy.
Solanka is a Russian smoked meat based soup with pickled cucumbers, cabbage (some other vegetable according to preference) and again topped with cream and fresh dill. This is a more hearty soup but just as delicious.
The other staple foods of Latvia we learnt on our tour around the fruit and vegetable market are potatoes, pickles (they pickle everything) and fish.
More recently however, shashlik has also become a staple in the Latvian cuisine, influenced by the large increase of immigration of Arabic people. Shashlik is literally grilled skewered cuts of various meats. In the UK, we call this "shish" kebab (or "souvlakia" if in a Greek setting). Shashlik seems to be the more popular word used in Eastern Europe and Central Asian countries as opposed to "shish".
One of my favourite meals at Lido was this yummy tray of goodies including Borsch soup with rye bread, with chicken shashlik and stewed sauerkraut – all for under a fiver: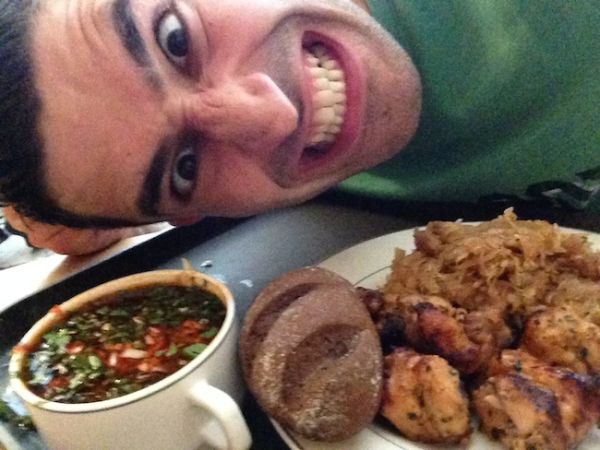 Keeping fit whilst travelling and Riga's many greenspaces
With all this tasty food to try everywhere, we have to balance it with an active lifestyle on our travels. Without the gym memberships we are so used to back home, keeping fit whilst travelling (and eating lots) is an important pastime for us.
Fortunately for us, Riga has a lot of green space, both along the canal running through the centre and along the river. We were fortunate to have good weather and were able to some circuit training and go for runs in the many parks there: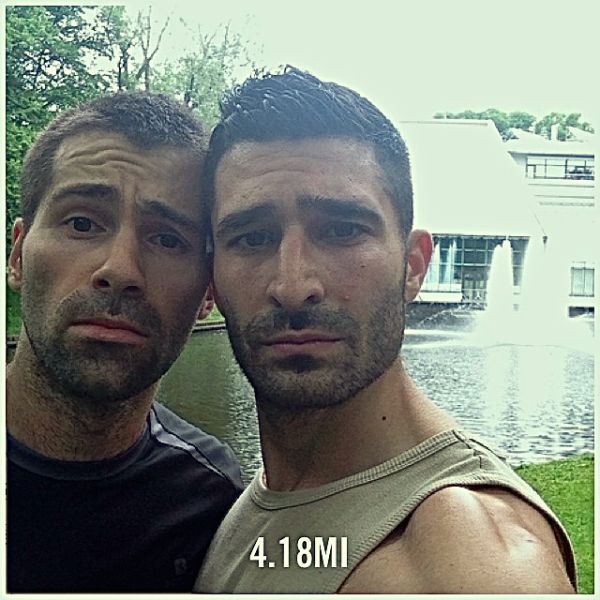 Running is also a great way to see a new city. However, we had to take care of the cobbled roads when running through Riga's Old Town.
We also found a 50m swimming pool on the "island" across the river from Old Town – "kipsala" (roughly a 30 minutes walk).
The parks in Riga are also great places for people watching. The people take to the parks in Riga to play chess, gobble down lots of ice cream, have a stab at that guitar or just ponder away the day.
We found this very large group of old aged pensioners (quite smartly dressed) gathering to play chess in one park. Here, a young chap tries to take them down: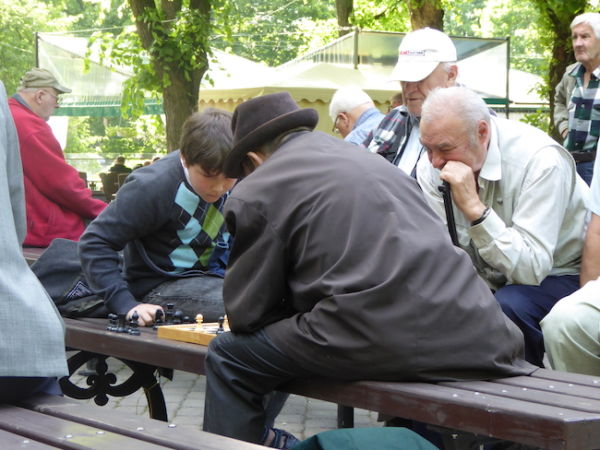 Never too old for ice cream – this couple are really cute together especially by how focused they each were in devouring their ice creams (LOVE her sunglasses!):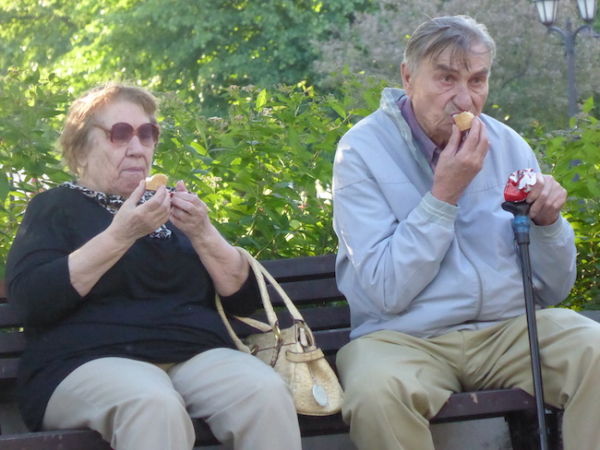 Whilst people watching in the park, this chap sat down across us to literally just practise his guitar. He was not busking, not expecting any money, just hitting the park for some practise, with his mate next to him singing along: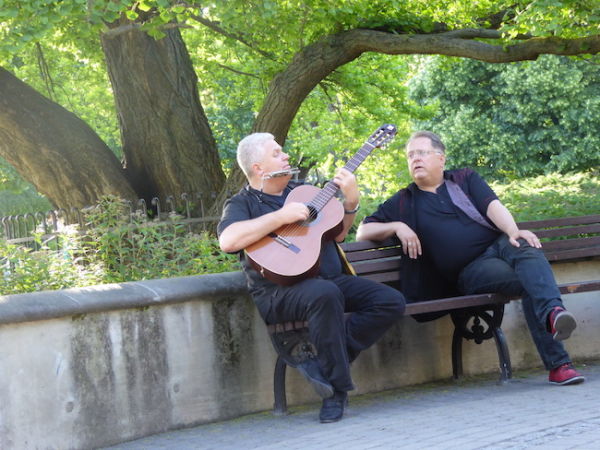 Black Balsam
A final point about Latvia, its homegrown drink: Black Balsam.
It's a herbal liquor mixed in vodka. According to legend, the Russian Empress Catherine the Great became ill during her visit to Latvia but was cured after drinking Black Balsam. We think this legend may have some truth in it because the drink is so vile, no bacteria/virus stands the chance to survive.
Black Balsam is very bitter if you have it neat or on the rocks. Latvians mix it with blackcurrant, sometimes tea or coffee, which makes it slightly more palatable.
But, never try this neat – it will make you want to hurl, and, it's pretty strong stuff: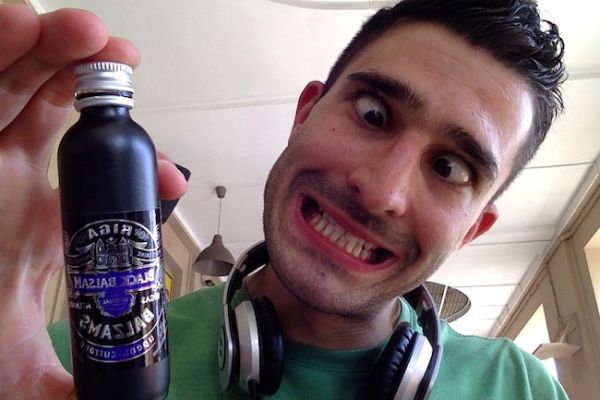 Next stop for us is into Russia to St Petersburg via an overnight Ecolines coach ride: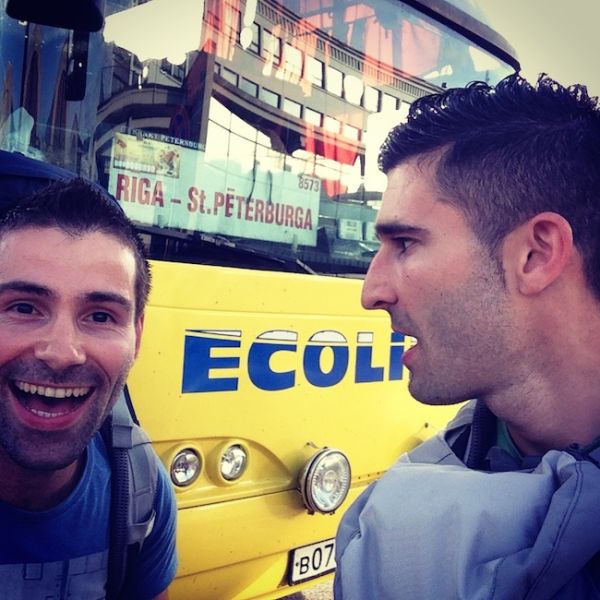 Watch our Trans Siberian travel video and enjoy our time in RIga, Latvia and our train travel through Russia.
Happy travels are safe travels
We recommend you always take out travel insurance before your next vacation. What happens if you suffer from illness, injury, theft or a cancellation? With travel insurance, you can have peace of mind and not worry. We love World Nomads travel insurance and have been using it for years. Their comprehensive coverage is second to none and their online claims process is very user friendly.