When Ireland legalised gay marriage in 2015, they made history by becoming the first country to legalise same-sex marriage by popular vote. Despite long having the reputation for a very conservative approach to LGTBQ rights, the country is undoubtedly one of the most gay friendly destinations in Europe. Even the Taoiseach (Irish Prime Minister), Leo Varadkar is an openly gay man.
A little walk around the city's famous Stephen's Green Park in Dublin will eventually bring you to one of history's most famous Irishmen, Oscar Wilde. The iconic playwright and literary legend's statue is an incredible testament to Ireland's appreciation for its LGBTQ community.
But it does not stop there. These are our 5 gay Dublin travel highlights that all gay travellers need to add to their bucket list:
A night out at The George gay club
To say this gay club is iconic is an absolute understatement. To put things into perspective: The George opened in 1985, some 8 years before homosexuality was legalised in Ireland. During this period, The George provided a safe and fun place for gay people to come to and simply be themselves.
In 2018, The George is still running loud and proud, and as raucous as ever. It is still one of the best meccas for everyone in the Irish LGBTQ community, and one you need to check out on your next visit here.
We loved SaturGays! for one of the best gay nights out in Dublin, and we also recommend checking their Facebook page for the most up to date information.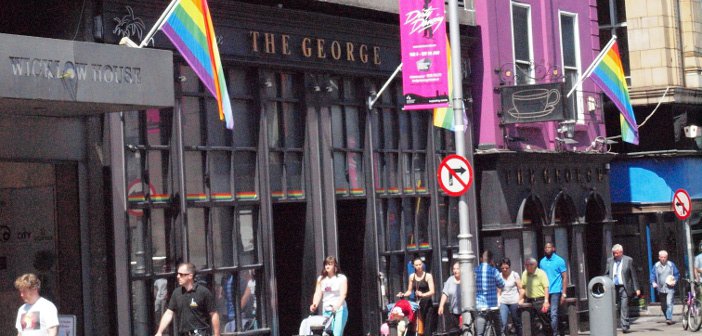 The International Dublin Gay Theatre Festival
The Irish are renowned for their love of the arts. As writers, poets, and musicians, they are exceptionally difficult to beat – just check out their astonishing Eurovision Song Contest record! The International Dublin Gay Theatre Festival is an annual event, taking place in May, celebrating contribution of gay people to theatre, past and present.
It started in 2004 to mark the 150th anniversary of the birth of Oscar Wilde, and has since has grown to become the largest event of its type in the world.
To find out the dates of the next festival and to purchase tickets, check out the International Dublin Gay Theatre Festival's website.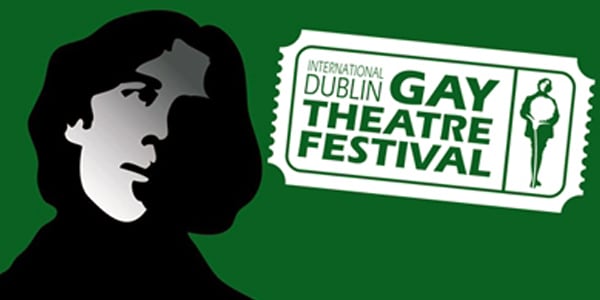 Learn more at the Irish Queer Archive
The Irish Queer Archive is a living archive in the National Library of Ireland with a huge collection of around a quarter of a million press cuttings from the late 1960s onwards, a library of several hundred international titles (the earliest, a US title, dates from 1951), a complete set of every lesbian/gay title (periodicals and single issues) published since 1974 on the island of Ireland, and a collection of audiovisual material, photographs and slides, flyers, posters, badges and other ephemera. Each material relates to the social, cultural and political history of the LGBT communities in an Irish and international context during the latter half of the 20th century.
The collection also includes the archives of the Alternative Miss Ireland event, the Dublin Lesbian & Gay Film Festival, the National LGBT Federation, Lesbians Organising Together, Dublin LGBT Pride and many more.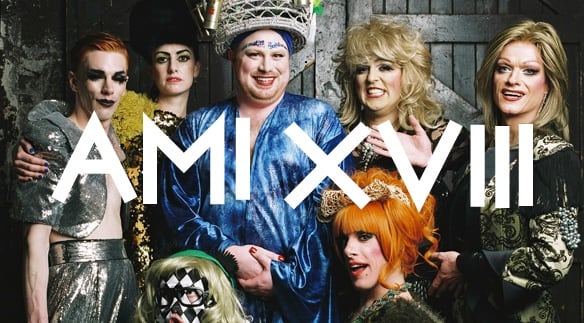 Panti Bar: best drag shows in town
This is arguably one of the best gay bars in Europe! It is run by Irish drag queen sensation and mainstream icon Panti Bliss for over 10 years. It's a popular LGBTQ hotspot, with something always happening every night here.
Panti is well known to the Irish public because of her dedication to LGBTQ equality and support to gay-rights activists.
Panti Bar is open daily from 2pm till late. Check their Facebook page for the most up to date information for what's happening.
Attend the Dublin gay pride parade in June
Dublin Pride started in 1974 as a one day event and has since evolved into a huge 2 weeks annual festival in June. It culminates with a massive street celebration where everyone, usually on the last Saturday in June
The entire city joins in and becomes one big colourful party. Just like Justin Trudeau joining the Fierte Canada Pride in Montreal, Leo Varadkar, the Irish leader always joins in the big parade.
For more, read about the best restaurants, cafes and bars in Dublin.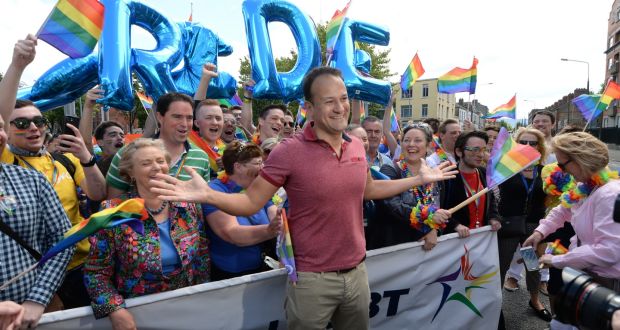 IRELAND PRACTICAL TRAVEL TIPS
Flights: most of the European budget airlines fly to/from Dublin, especially Ryanair, which is based here. We use Kayak and Skyscanner to research the best flights.
Mobile apps: we cannot recommend apps like Googlemaps enough. You can pre download the map of an area to use offline, or if you have internet access, it now gives you the most up to date and efficient method of transport options for getting to one place to another. For more advice, check out our favourite mobiles apps for travelling.
Tripadvisor: we love using this as a starting point to research the best hotels to stay, restaurants to eat at nearby, and inspiration of what to do/best tour companies.
Travel insurance: don't even dare think about whether you should or shouldn't bother. Everyone should have it, end of discussion! We always use World Nomad, which is tailored to travellers.
Happy travels are safe travels
We recommend you always take out travel insurance before your next vacation. What happens if you suffer from illness, injury, theft or a cancellation? With travel insurance, you can have peace of mind and not worry. We love World Nomads travel insurance and have been using it for years. Their comprehensive coverage is second to none and their online claims process is very user friendly.