These are our picks for the best gay Airbnbs in London for when you want to feel like a local.
There's no place like home!
Spending months at a time traveling the globe is fantastic and all, but sometimes we just wish that we could click our heels and be back in good old gay London.
The city we both call home is Europe's enormous, gay friendly metropolis. Packed with some of the world's top gay bars, drag clubs, nightclubs, and accommodation options, the British capital has long been a hotspot for gay boys from all over the planet. Now more than ever, this is a city that welcomes gay visitors with open arms.
Whether you want to base yourself in the undisputed gay capital Soho or in one of London's many liberal enclaves such as Stoke Newington or Brixton, experiencing London with a stay at a gay Airbnb is the perfect way to enjoy this city.
With so many friendly gay hosts ready to welcome you to their home or hand you the keys to one of your very own, London boasts all manner of gay-friendly accommodations. From a three-bedroom Fitzrovia townhouse worth millions of pounds to a trendy single room in East London, all tastes and budgets are catered for in our collection of the best of London's gay Airbnbs.
Without further ado, let's take a look at the first gay Airbnb on our list, located just a hop, skip, and a jump from Soho, the heart of gay London.
Heads up: We just wanted to let you know that this post contains affiliate links. That means if you book something through one of those links, we'll get a small commission, at no extra cost to you. It helps us keep our blog going – so thank you in advance for your support! ♥
01
Bohemian Author's Apartment in Soho
Soho – entire flat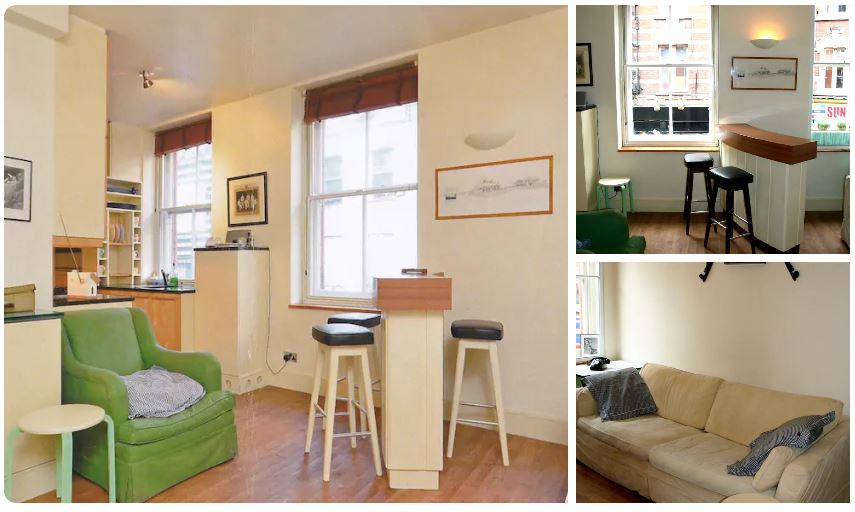 Why we love it
---
Soho location
Chic, artsy style
Attentive host
Perfect for couples
An entire apartment located in London's dynamic gay hub Soho, this unique home is perfect for a couple or friends looking to jump right into this vibrant area and enjoy its galleries, restaurants, bars and nightclubs.
Guests staying at Author's Apartment will be within walking distance of London's top gay bars including Comptons, Ku Bar, and GAY (where we met back in February 2009).
Host Grant is an artistic type and veritable font of knowledge on all things Soho, including some of the lesser-known gay hotspots. Ask him anything! Undoubtedly, he will be all too happy to provide recommendations for any and every type of attraction to be found in one of London's bohemian neighborhoods.
STAY WITH A GAY LOCAL
Misterb&b is the Airbnb equivalent for the LGBTQ community. Unlike on Airbnb, you know your host is gay, voiding any nasty surprises when you check-in. It is also a great way to meet gay locals and discover the underground gay scene. Click below to get 10 € (or $10) off our first booking.
02
Boho chic room in the heart of Clapham
Clapham – private room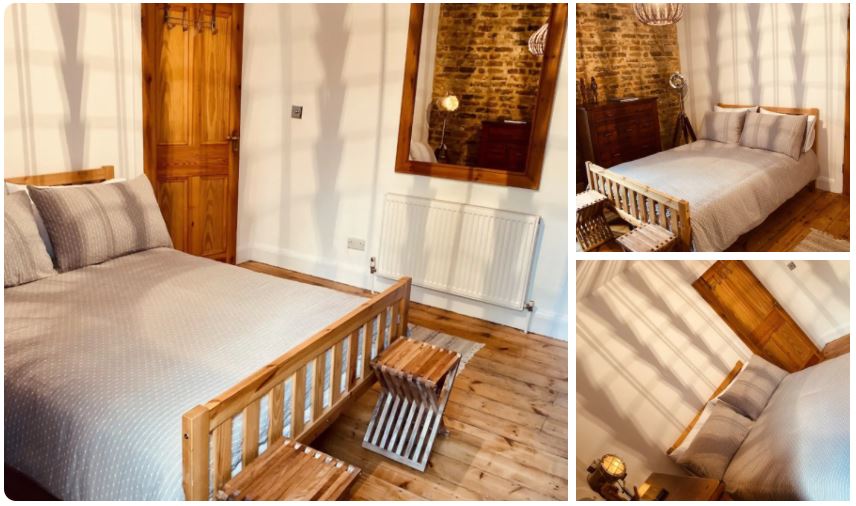 Why we love it
---
Awesome neighborhood
Gay hosts
Easy access to Soho
Stylish room
Hosted by gay couple David and Allan, staying at this boho-chic room in the heart of Clapham is a fabulously intimate gay experience in London. We loved the friendly, warm atmosphere that left us feeling truly welcome.
Located just south of the river, Clapham is a vibrant, youthful, and gay friendly zone packed with excellent nightlife options including bars, restaurants, and nightclubs. It's so gay here that your Grindr will crash the moment you open it! Also, this gem is a mere stone's throw away from one of our favorite London gay bars – The Two Brewers.
Pefect for gay couples, this large, airy room enjoys a double bed, wardrobe and access to the shared kitchen. Clapham Common Underground is just eight minutes away on foot, offering rapid access to the bright lights of central London via the Northern Line.
03
Slick Soho Apartment – Shaftesbury Av & Piccadilly
Soho – entire flat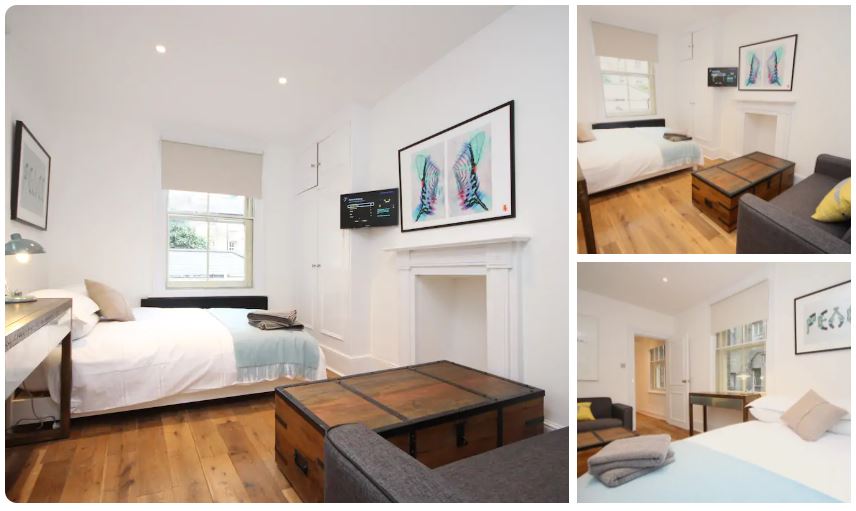 Why we love it
---
Close to Soho
World-class attractions nearby
Super-clean
Kitchen facilities
We love this little love nest at the heart of Soho, London's vibrant and bohemian gay epicenter. This is a modern apartment perfect for a gay couple looking to enjoy the English capital in style.
Within walking distance of local highlights such as Piccadilly Circus, Chinatown, Leicester Square, Regent Street, and Old Compton Street, we found this apartment to be compact but squeaky clean and well-equipped. A private bathroom and kitchen facilities helped to make this a comfortable, homely Airbnb.
The host, Charles, is a real Soho local and is always on hand to offer unique tips for getting the most out of your stay.
04
Brixton Spacious Bright Modern Private Room
Brixton – private room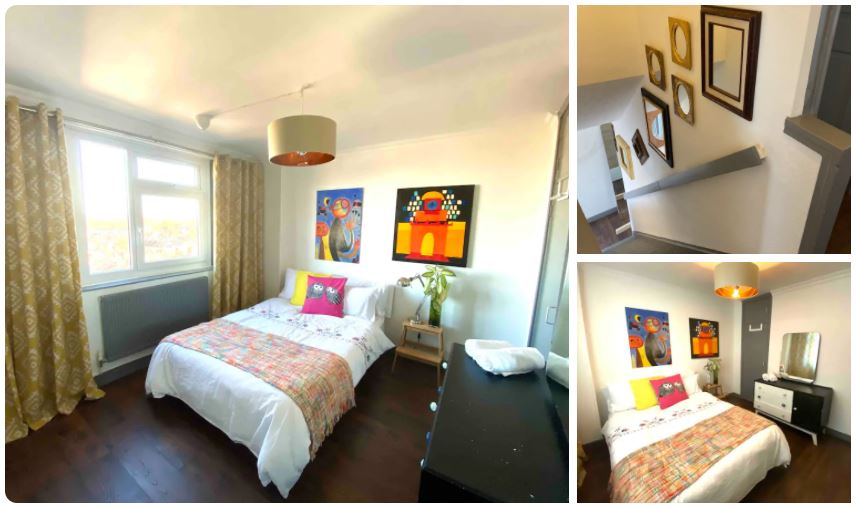 Why we love it
---
Located in hip Brixton
Gay hosts
Soho easy to access
Close to bars, shops and more
Hosted by wonderful gay couple Yonathan and Philip, this fabulous private room is ideal for a gay individual or couple visiting London. Situated in the vibrant, bohemian south London neighborhood of Brixton, guests will be within walking distance of Brixton Underground and rail station for trains into central London and beyond. The glorious gay hub of Soho can also be reached in just fifteen minutes.
With full access to the kitchen and bathroom (shower and toilet separate for convenience), guests at this Brixton home will enjoy a private, quiet space that is ideal to recuperate from the fun, energetic nature of a London holiday.
05
Double with bathroom in LGBTQ friendly home
Stoke Newington – private room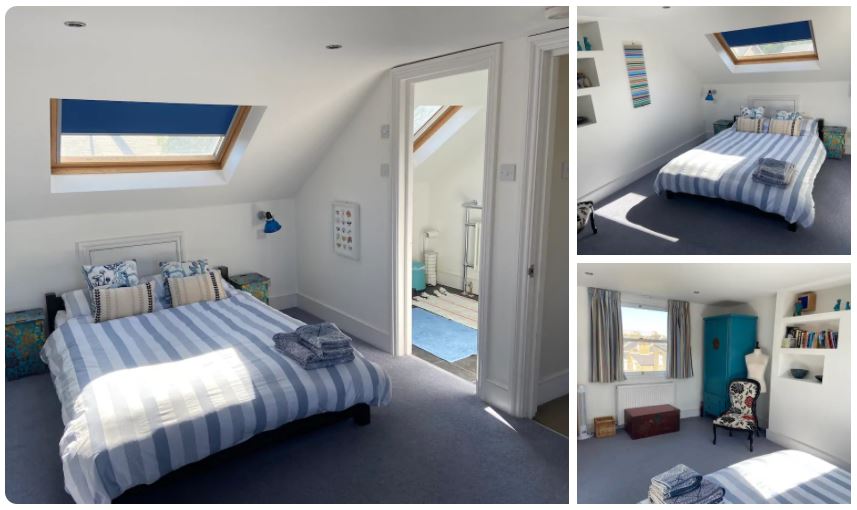 Why we love it
---
Trendy neighbourhood
Cool, friendly hosts
Quiet space
Ideal for couples
Annie and Belinda are a wonderful pair who know all there is to know about this village-y corner of north east London. This private room in Stoke Newington is light, airy and comes with its own private bathroom. Great for an individual or couple, this gay-friendly Airbnb is a lovely spot!
We love the cafes, restaurants, clubs and vintage shops of Stoke Newington's cultural hub Church Street, just a short walk from this apartment. To head into the centre of town and Soho's gay scene is nice and easy. Jump on a bus for around thirty minutes or take a train from nearby Finsbury Park, which will take just ten to fifteen.
06
Gay friendly central London Townhouse, Sleeps up to 6
Fitzrovia – entire townhouse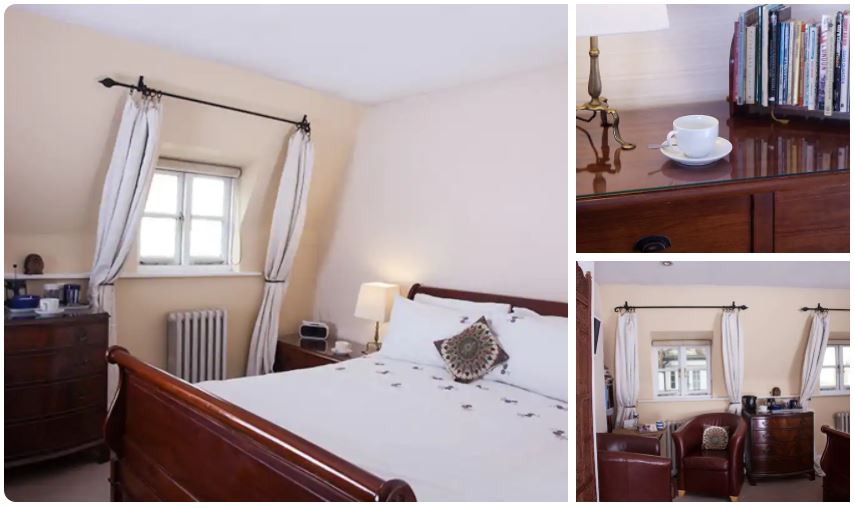 Why we love it
---
Luxurious townhouse
Ideal for groups
Close to Soho
Plenty of eateries nearby
This is where you and your queens can truly live it up in style! A stone's throw from Goodge Street station, this stunning central London townhouse sleeps up to six people across three stylishly appointed double en-suite rooms.
With the gay mecca that is Soho nearby, guests here will be ideally situated to enjoy wild nights in London's naughtiest district! Enjoy the quiet charm of the local Fitzrovia area, an upmarket zone packed with high-end restaurants, bars, and shops. Super charming host Richard and Andrew are sure to provide recommendations for nightlife and fun in the neighborhood and beyond. Our tip for this listing is for a group of gay friends traveling to London together.
07
Lovely single in gay friendly house
Stoke Newington – private room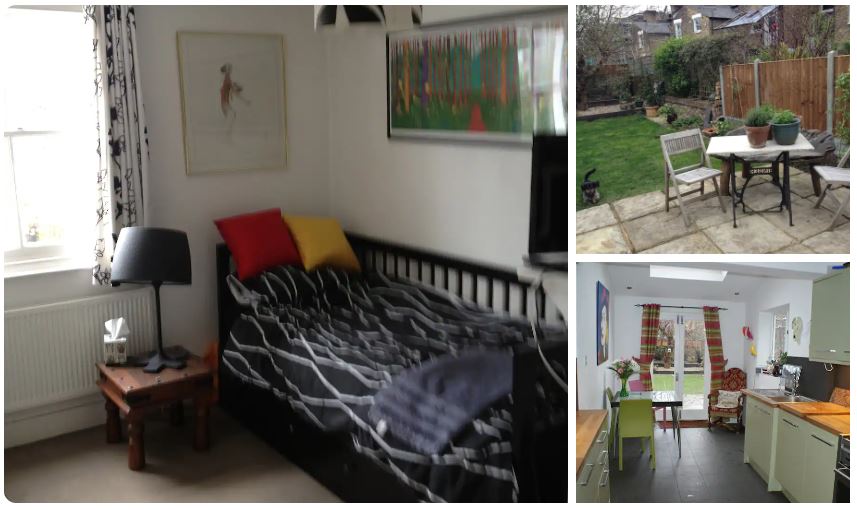 Why we love it
---
Affordable price
Cool neighborhood
Gay friendly
Complimentary breakfast
This lovely little room in a gay friendly townhouse in the hip neighbourhood of Stoke Newington is perfect for lone rangers looking to get up close and personal with the real London. Clean, modern and friendly, this is a great property located in a central but super trendy neighbourhood.
We love that guests are served a complimentary breakfast of muesli, yogurt, fruit, and bread. This gay friendly home is all about comfort and relaxation. You can easily access Finsbury Park station via bus, from which it is easy to get to Soho and the West End via the Tube.
Stoke Newington and its vibrant Church Street neighbourhood is one of our faves; a vibrant, fun neighbourhood waiting to be explored!
08
Cute Flat for Four in Soho
UPDATE SEPT 2022: sadly this listing has been withdrawn
Soho – entire flat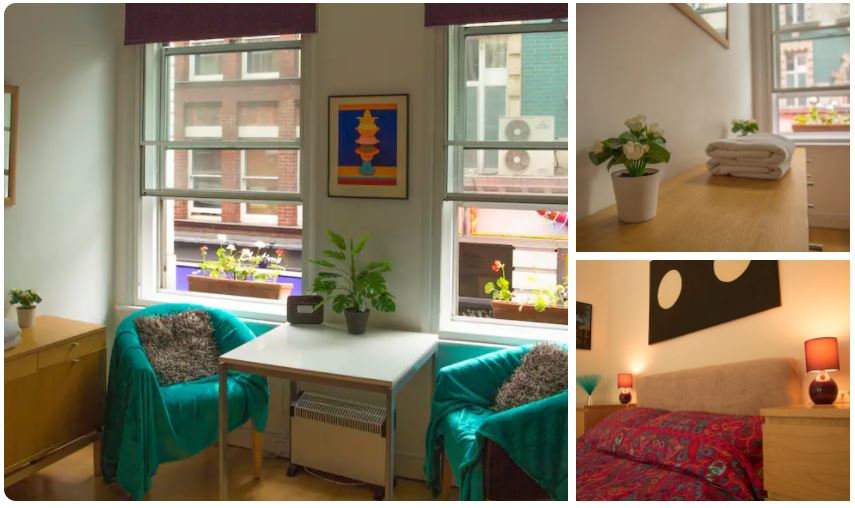 In a nutshell
---
Minutes from Leicester Square and London's theater scene
Perfect for two couples, or just one!
Simple kitchen facilities
Cute and cozy decor
The perfect choice for two couples traveling together, this cute and cozy flat is located right in the heart of London's Soho neighborhood. There's two bedrooms with double sofa-beds, but of course, you can also stay here if it's just one or two of you.
The location is perfect for checking out London's gay bars and clubs, as well as taking in some theater shows. There might be some noise from the street, but the triple-glazed windows help to keep it down when you need some sleep.
There's a small kitchenette with fridge, kettle and microwave, but with all the best of Soho right on your doorstep, we doubt you'll be eating in all that much!
---
What to do in London?
I mean, where do we start? London is packed full of museums, art galleries, restaurants, bars, clubs and fabulous famous sights. When a man is tired of London he is tired of life, and we don't think you will get tired of London at all!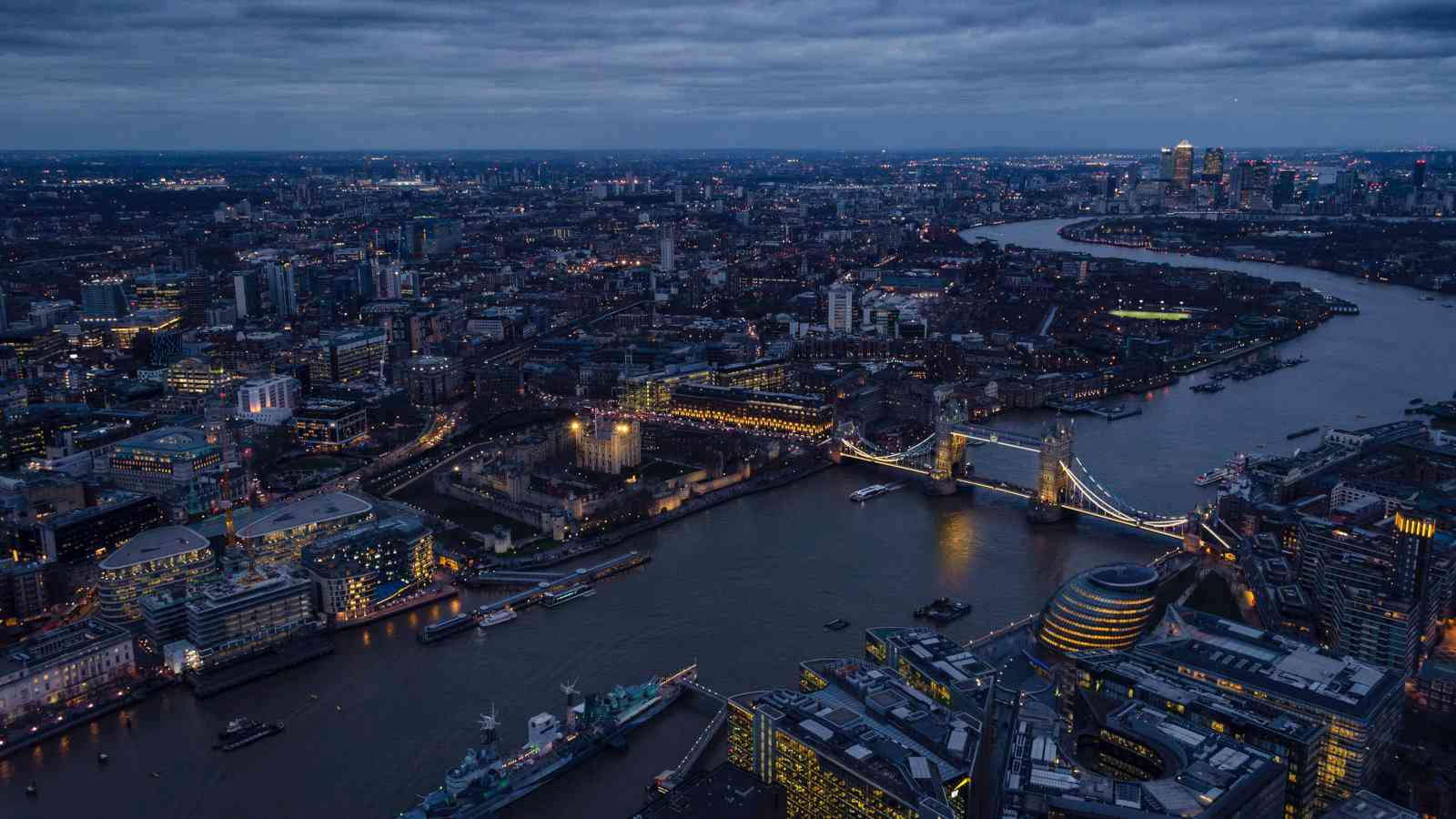 ---