After a long journey on the Trans Siberian and stop over on Olkhon island, we've put together our 10 interesting facts and favourite memories from Russia:
The quirkiest tourist attraction in Yekaterinburg
Our first quirky observation was the QWERTY keyboard monument in Yekaterinburg: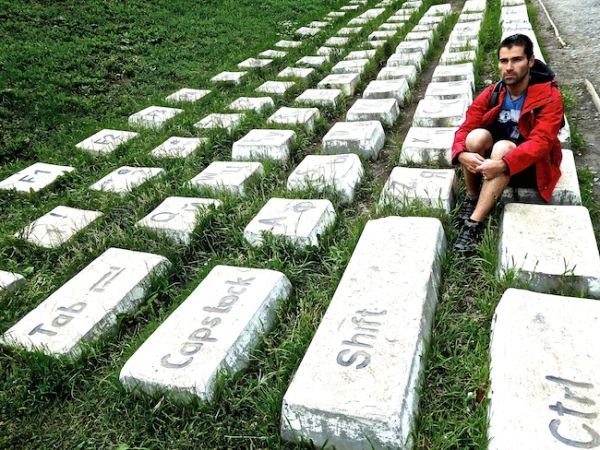 Well actually, Yekaterinburg generally had some cool attractions, including a "peace wall" with this colourful graffiti: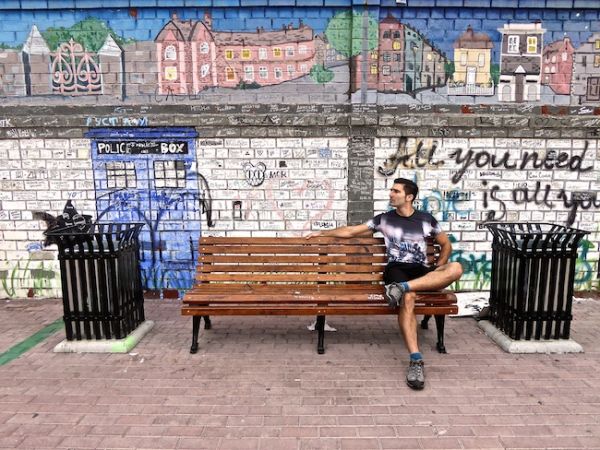 The White Nights of St Petersburg
St Petersburg is famous for its White Nights in June. This is when the sun hardly ever sets, reaching a climax around 21st June when the sun almost never sets at all.
This made our stay in St Petersburg particularly memorable for us as this was like nothing we'd ever experienced before.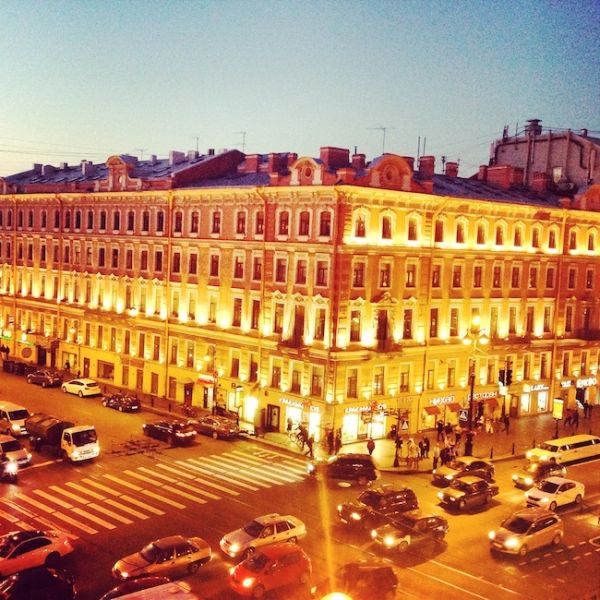 The British Bakery – wtf?!!
This is a popular chain in St Petersburg. For Sebastien this was just wrong another interesting observation about Russia…"why isn't it a French Bakery?" he kept saying over and over in a strong French accent).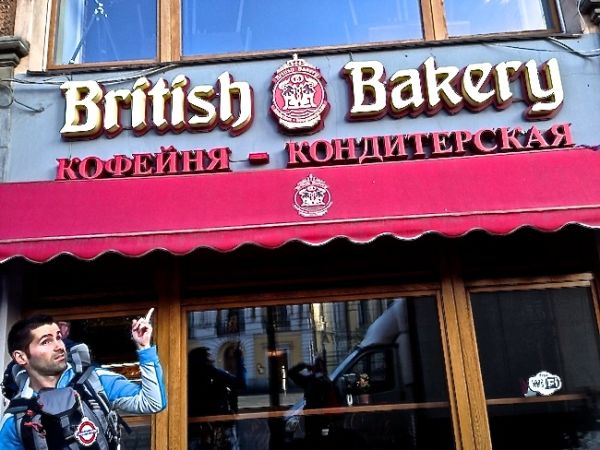 Thos crazy Russian drivers
Drivers in Russia are craaaazy! Unfortunately car crashes are not a rare sight: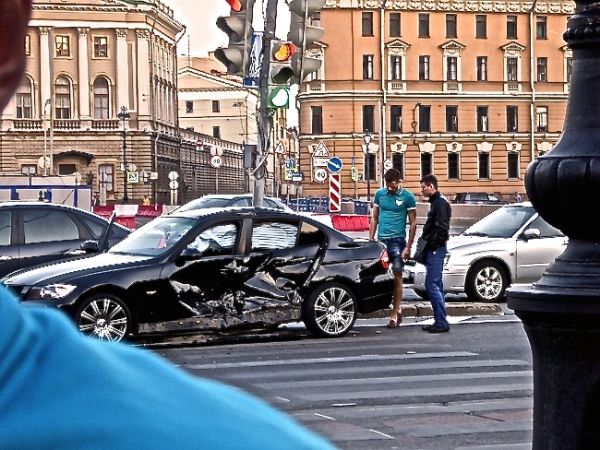 Innovative street entertainers:
Naturally, alongside so many attractive and popular monuments, you will find a huge industry dedicated to the tourist market.
We were particularly amazed by this old man playing his saw with his violin bow: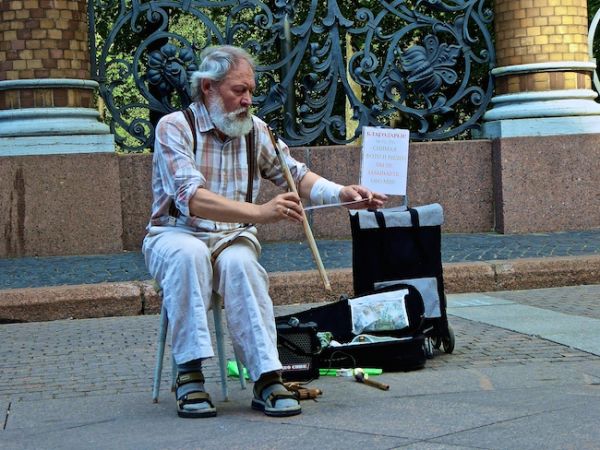 We were also fascinated by these boys showing off their monkey and racoon in the streets: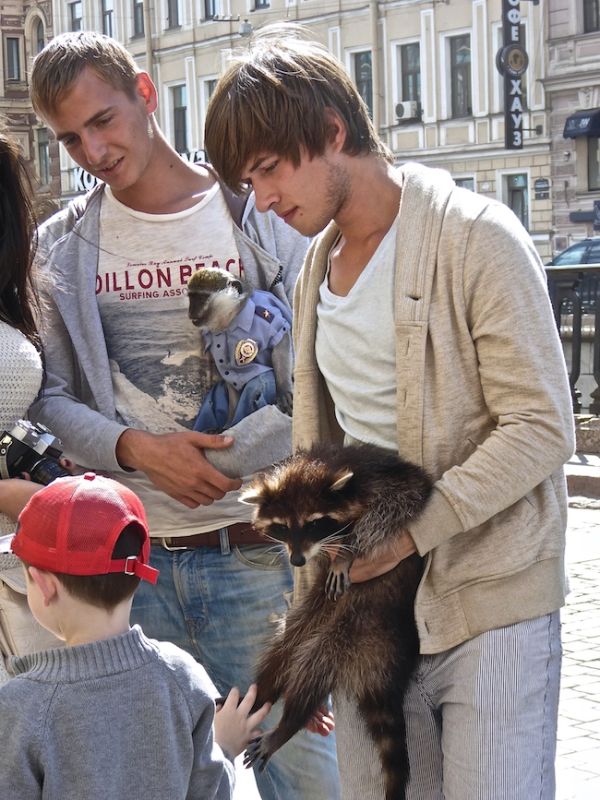 PESTOPAH!
As first timers to the Russian language, our attempts to read Pestopah (and many other words) amused locals a lot.
Actually it's pronounced, "Restoran", and is a favourite establishment of these two greedy boys!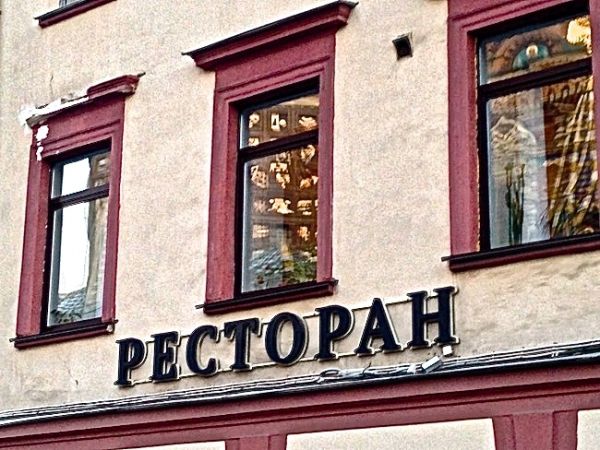 Cute Japanese tourists
Everywhere they go, regardless of age, they never fail to bring a smile to our face.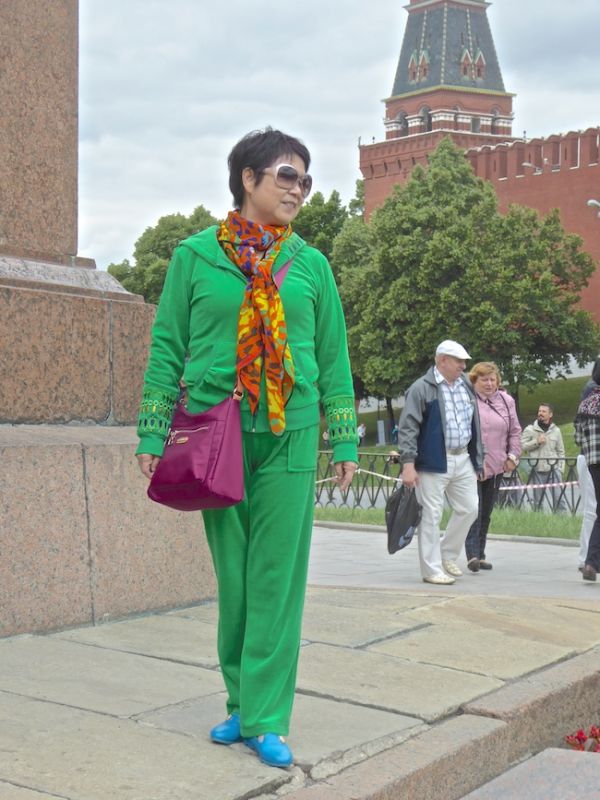 Cows are free to roam in Siberia
This applies more to the wilderness in Russia in deep Siberia such as in Olkhon island on Lake Baikal.
This particular cow made his way into our homestead munching away at everything in sight: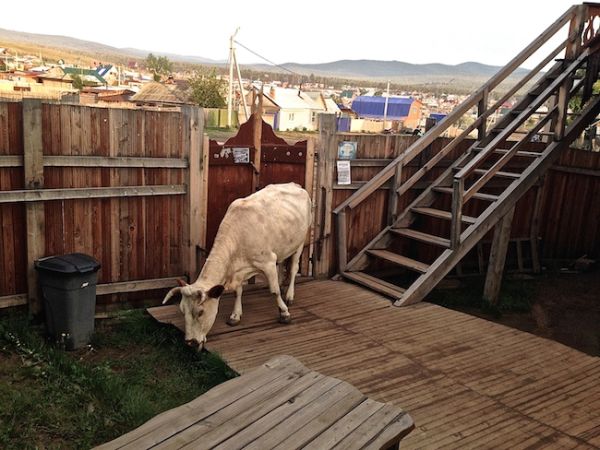 The First McDonald's opening in Russia in 1990
Our friends in Moscow told us about the opening of the first McDonald's in Russia in 1990. After so many years of Soviet repression, people queued for hours (around 6-8 hours) to pay the equivalent of several days' wages for Big Macs, shakes and french fries. The queues at the time were huge: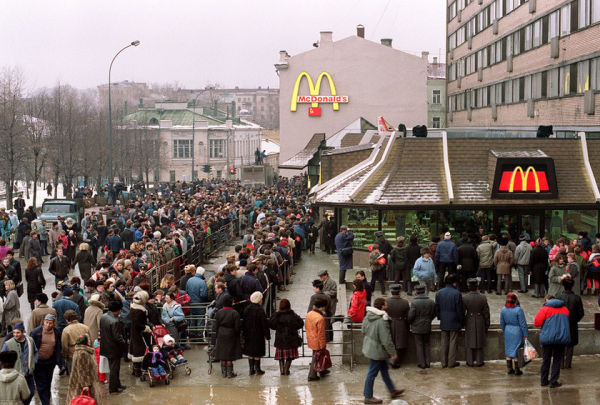 A final observation:
(well not really an observation but an excuse for Stefan to post another silly picture):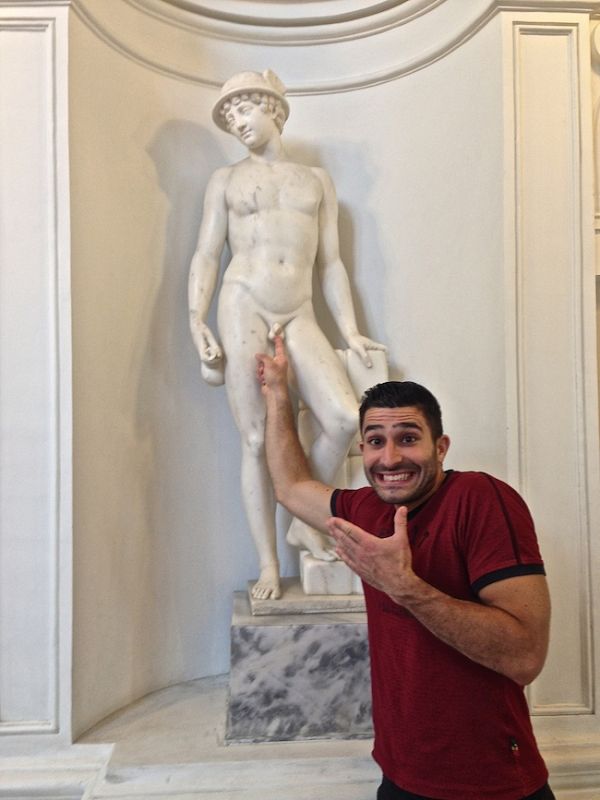 OUR FAVOURITE TRAVEL TIPS
⭐️ TRAVEL INSURANCE — We recommend you always take out travel insurance before your next vacation. What happens if you suffer from illness, injury, theft or a cancellation? With travel insurance, you can have peace of mind and not worry. We love World Nomads travel insurance and have been using it for years. Their comprehensive coverage is second to none and their online claims process is very user friendly.
⭐️ SAFETY & SECURITY — All travelers can sometimes encounter danger when traveling. CloseCircle is your "virtual body guard" mobile app which provides security alerts and support wherever you are in the world. They have a 24/7 emergency response team monitoring their users who will contact you immediately if the SOS swipe button is activated. Support can include anything from practical advice, to free evacuation from areas with extreme weather or security risks. You can read more about CloseCircle in our article about how to stay safe whilst traveling.
⭐️ ONLINE ANONYMITY — A VPN (Virtual Private Network) is a must in many countries: it allows you to surf anonymously and maintain your privacy whilst traveling. You'll particularly need it in countries where dating apps are blocked by the government. We recommend ExpressVPN, a reliable and cost effective service which we used and loved during our travels.
⭐️ HOTELS or APARTMENTS — When we plan a trip, we always look for the best hotel deals. We love Booking.com because not only do they have a comprehensive listing of accommodation options, they also offer the best prices. Added bonus: they provide 24/7 support and free cancellation for most listings.
⭐️ SIGHTSEEING and ADVENTURES — When we travel somewhere, we like to seek out the best experiences, whether it is cooking with locals in Bangkok, hiking on a glacier in Patagonia, or going on a wildlife safari in Sri Lanka. Our favorite place to look is GetYourGuide because they have over 30,000 highly rated activities, a user-friendly booking process with free cancellation and a 24 hour customer support.
This article contains affiliate links. If you click on them, we may receive compensation which keeps our website alive and helps us bring you to more destinations.