The Canary Islands are renowned for the many pride events, carnivals and orgies of colour that take place throughout the year.
Some of the most colourful of all include Santa Cruz de Tenerife and Las Palmas in Gran Canaria in February, offering up the sort of atmosphere that can rival Rio along with some mind blowing drag queen competitions.
We love our carnival party fun atmosphere and after the Lou Queernaval in Nice, we were keen to discover more, but Spanish style. Read our gay travel guide to learn more about the gay bars of Gran Canaria and best gay hotels in Gran Canaria.
THE CARNIVAL OF LAS PALMAS
Drag queen fever has taken over the world, especially since THAT iconic Miley Cyrus VMA performance.
The Drag Queen show at the Las Palmas Carnival in Gran Canaria includes spectacular performances from drag queens drenched in glitter, OTT lipstick, fabulous platform heels and some of the best lip syncs you'll ever see.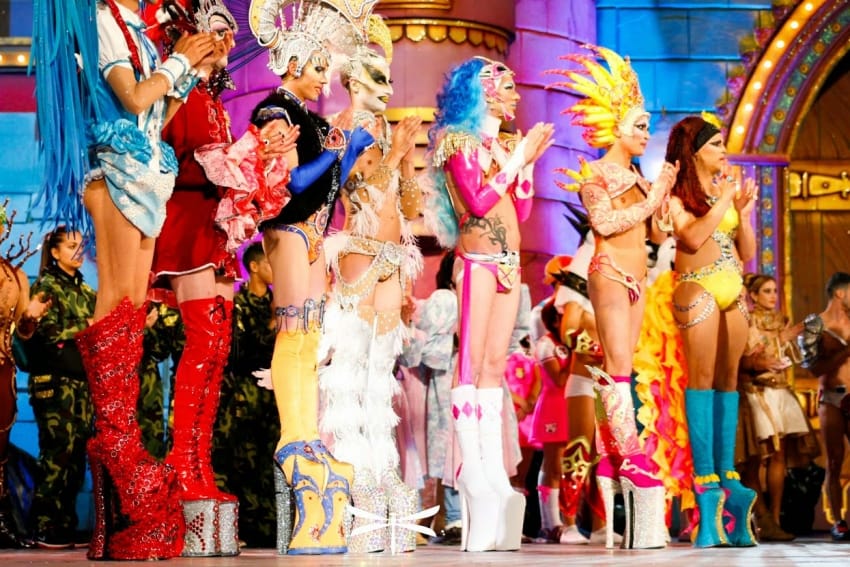 This is the most anticipated event of the entire carnival and always a sell-out. Once the performances finish, one of the drags is crowned The Carnival Drag Queen and paraded around the city with thousands of onlookers cheering on.
Inspired to join in? You should be – it's actually traditional for men to dress up as women during carnival, so there's no excuse! Grab a wig, a sexy pair of heels, make up and embrace the carnival spirit. What better way to celebrate the international LBGT community than with sunshine, sequins and Spanish pop music?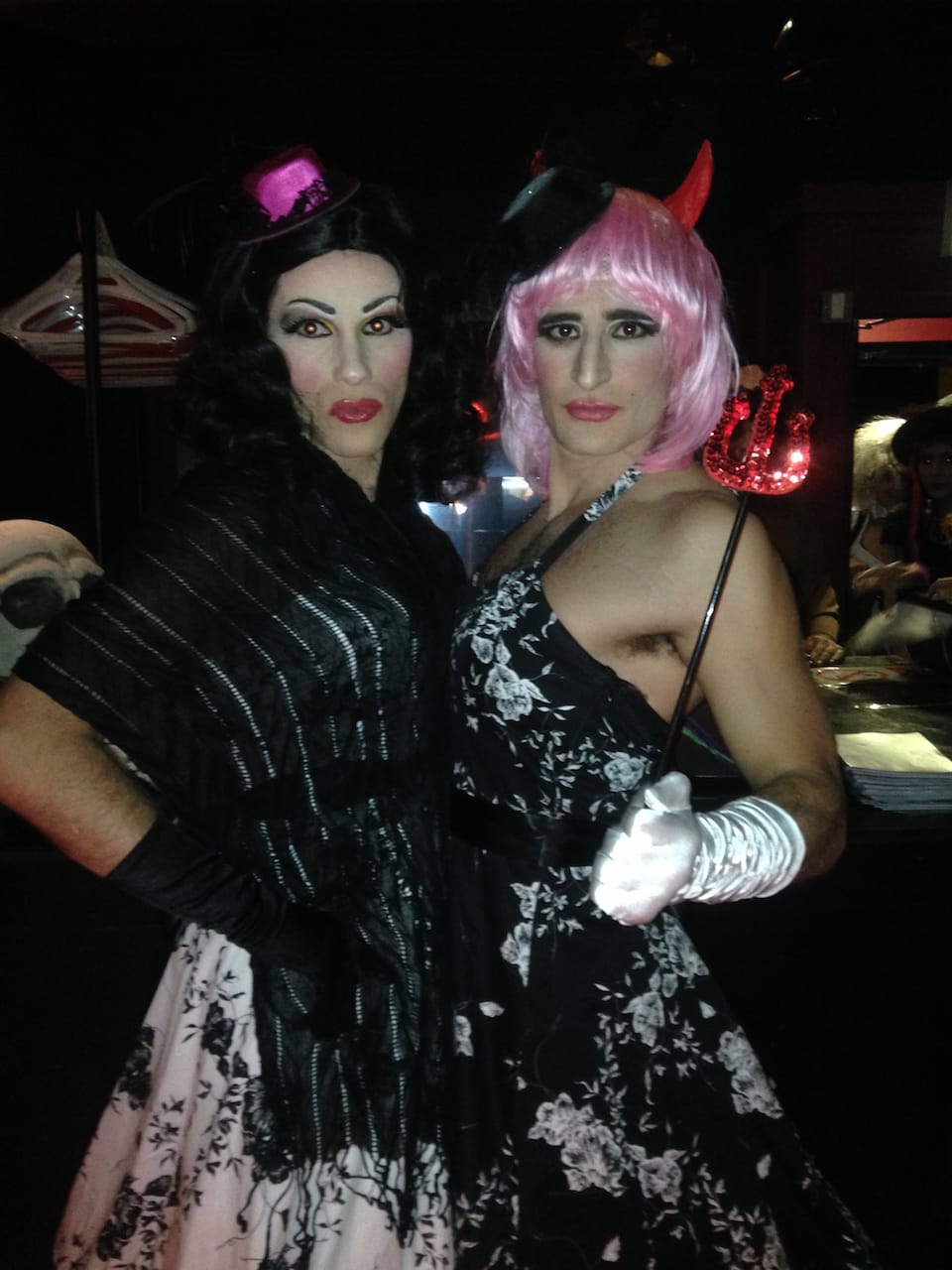 THE CARNIVAL OF SANTA CRUZ TENERIFE
Santa Cruz's parade is one of the largest outside of Rio and features thousands of beautiful people with outrageous costumes.
One of the highlights include the arrival of The Carnival Queen, as well as the senior and junior carnival queens.
A few days before the parade begins, the carnival queen is voted for by a panel of judges and members of the public via sms, in an X Factor sort of way. The entire event includes the usual display of elaborate floats, loud fun personalities and an incredible party atmosphere.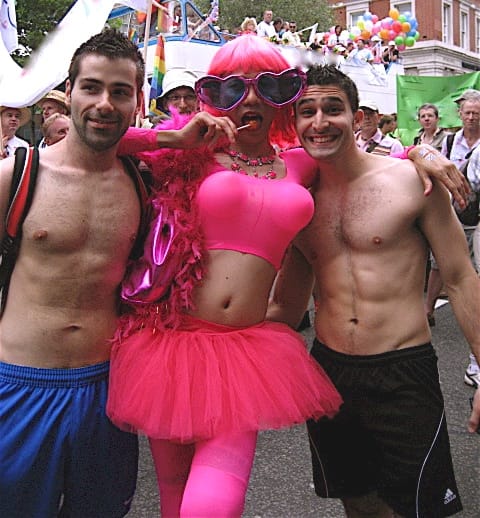 Playa de Las America is where the gay boys come to play on Tenerife. The Salytien Shopping Centre in the South of the island has a handful of gay hangouts, which get going after 11pm.
Check out staples like Chaplin's, Cellar Bar, Geminis and Punto Zero Club.
There's also a gay apartment complex called Playaflor, a few minutes' walk away opposite the Veronicas Strip.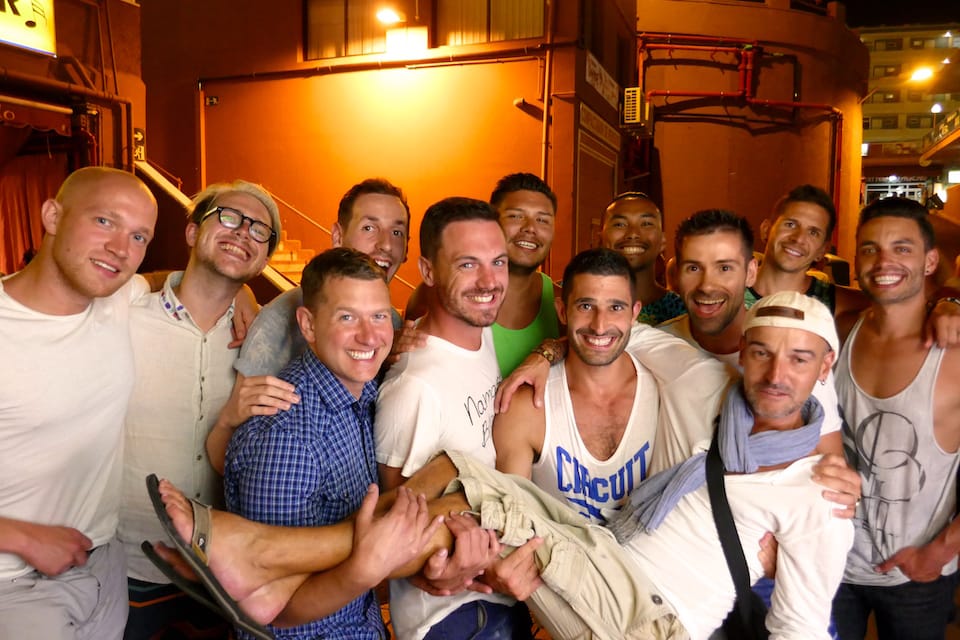 The Canary Islands are a popular holiday destination all year round. What more can you want – gay parties in the sun with some excellent beaches. But head out at the right time of year and you get to do all this during a loud colourful and extremely fabulous carnival.
Read more about our 5 unique things to do and interesting facts about Gran Canaria and check out the official Tourism Board's website for activities available across the island.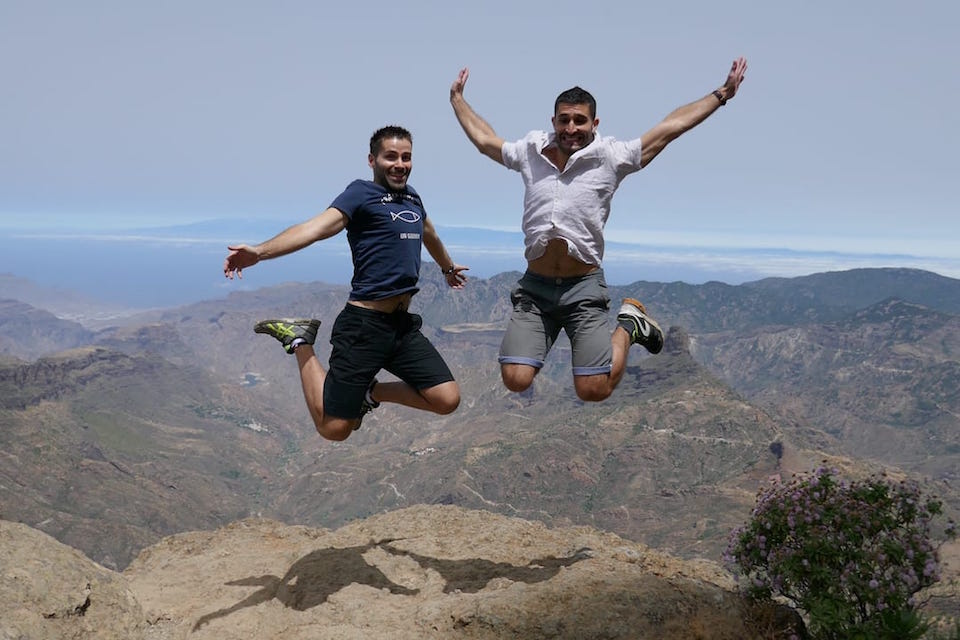 OUR FAVOURITE TRAVEL TIPS
⭐️ TRAVEL INSURANCE — We recommend you always take out travel insurance before your next vacation. What happens if you suffer from illness, injury, theft or a cancellation? With travel insurance, you can have peace of mind and not worry. We love World Nomads travel insurance and have been using it for years. Their comprehensive coverage is second to none and their online claims process is very user friendly.
⭐️ SAFETY & SECURITY — All travelers can sometimes encounter danger when traveling. CloseCircle is your "virtual body guard" mobile app which provides security alerts and support wherever you are in the world. They have a 24/7 emergency response team monitoring their users who will contact you immediately if the SOS swipe button is activated. Support can include anything from practical advice, to free evacuation from areas with extreme weather or security risks. You can read more about CloseCircle in our article about how to stay safe whilst traveling.
⭐️ ONLINE ANONYMITY — A VPN (Virtual Private Network) is a must in many countries: it allows you to surf anonymously and maintain your privacy whilst traveling. You'll particularly need it in countries where dating apps are blocked by the government. We recommend ExpressVPN, a reliable and cost effective service which we used and loved during our travels.
⭐️ HOTELS or APARTMENTS — When we plan a trip, we always look for the best hotel deals. We love Booking.com because not only do they have a comprehensive listing of accommodation options, they also offer the best prices. Added bonus: they provide 24/7 support and free cancellation for most listings.
⭐️ SIGHTSEEING and ADVENTURES — When we travel somewhere, we like to seek out the best experiences, whether it is cooking with locals in Bangkok, hiking on a glacier in Patagonia, or going on a wildlife safari in Sri Lanka. Our favorite place to look is GetYourGuide because they have over 30,000 highly rated activities, a user-friendly booking process with free cancellation and a 24 hour customer support.
This article contains affiliate links. If you click on them, we may receive compensation which keeps our website alive and helps us bring you to more destinations.