Our travels in the Philippines was an amazing experience. The country's got it all: paradise-like beaches, a variety of yummy traditional foods, but best of all, the Filipinos!
The Pinoys (nickname for Filipinos around the world) are well known for their hospitality and friendliness. They are what makes the country so special. As well as the warm hearted people we met, here's our other 10 interesting facts about this incredible country:
#1

Your social media will explode!

After spending time with Filipinos, your social media following will just explode. The Filipinos are so enthusiastic about their Instagram and Facebook that they were ranked as THE highest selfie takers in the world by Time Magazine in early 2014.

In the study carried out by Time Magazine, Makati City (in Metro Manila) was crowned the selfie capital of the planet, with 258 selfies taken per 100,000 people. The full breakdown of Time Magazine's list shows Cebu City ranked 9th place, Quezon City (also in Metro Manila) at #59 and Iloilo City at #72.

The Filipinos are one of the tech savviest people we've met with almost everyone of every age posting something on some form of social media; since visiting we've seen a massive jump in our social media following!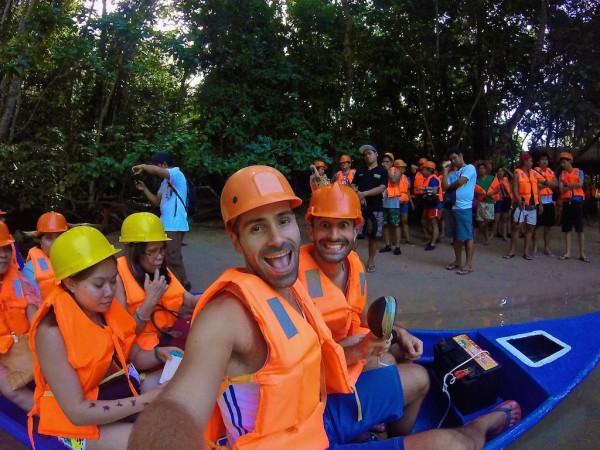 #2

Jollibee: the essence of the Filipino spirit

Jollibee is THE fast food chain, known and loved in the Philippines. The restaurant serves up gems like the Amazing Aloha Burger (with bacon and pineapple) or the Tuna Pie (in place of Apple Pie).

It started out as an ice cream parlour in 1975, opened by Filipino, Tony Tran in Quezon City (in Metro Manila). It then evolved to become a fast food restaurant selling hot dogs and burgers.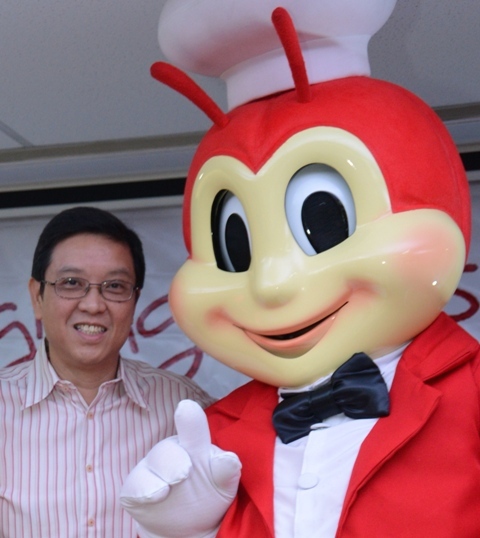 We love the cute, busy bee mascot, which represents the Filipino spirit: hard-working, optimistic and 'jolly' as explained by founder Tony Tran in his interview with the Economist paper.
Jollibee is not only popular throughout Asia, but also in North America, the Middle East and expected to hit Europe in 2017-18.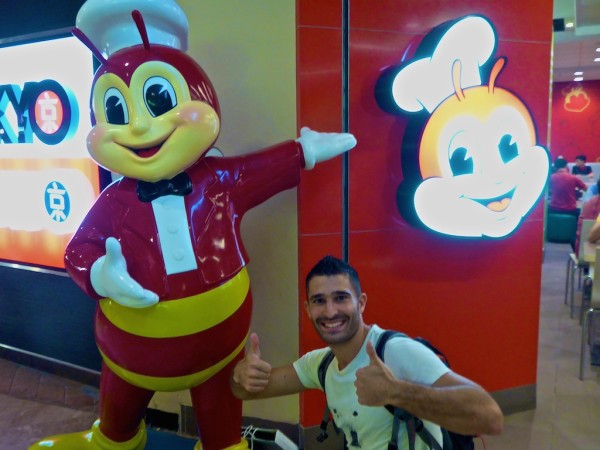 #3

Jeepney public transportation

Jeepneys are the most popular way of getting around in the Philippines. They are colourful and crowded. One of the apparent origins of the word jeepney, is from the words jeep and knee because passengers sit so closely together (if you even manage to get a seat!).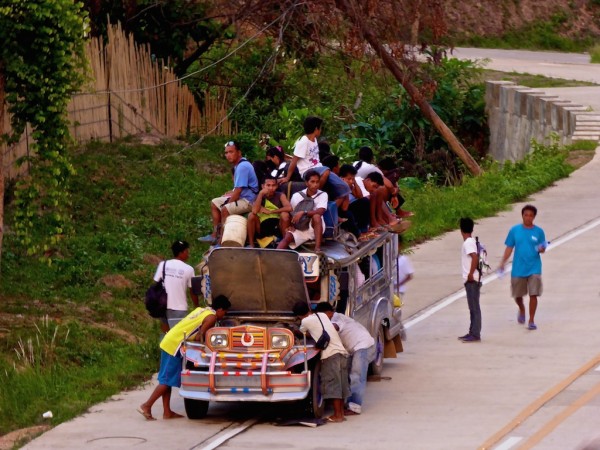 They were initially made from the US Military jeeps left over after the Second World War. They have since been developed into this colourful public service industry ubiquitous throughout the country. Just stay well clear from one if you see it tearing through traffic (we were warned on a few occasions).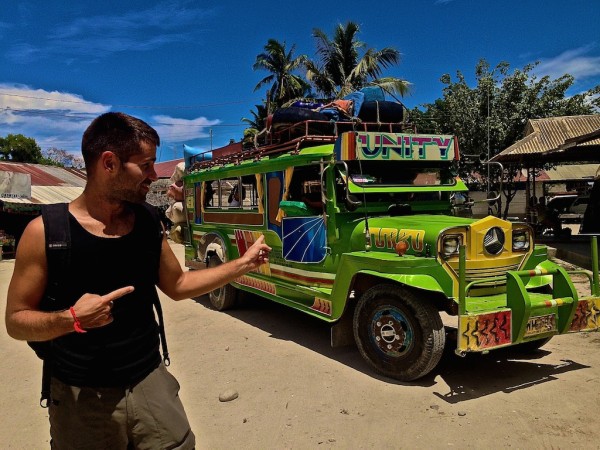 #4

Pretty colourful tricycles

The tricycle is another popular way of getting around in small towns and rural parts of the Philippines.

Tricycles are literally motorbikes with a sidecar attached to them to carry passengers. The engines of the tricycles range from around 50-125cc so when approaching a steep climb, we would have to get out to reduce the weight to help it climb.

We had lots of tricycle fun when we (almost) succeeded hijacking this particularly colourful one in El Nido.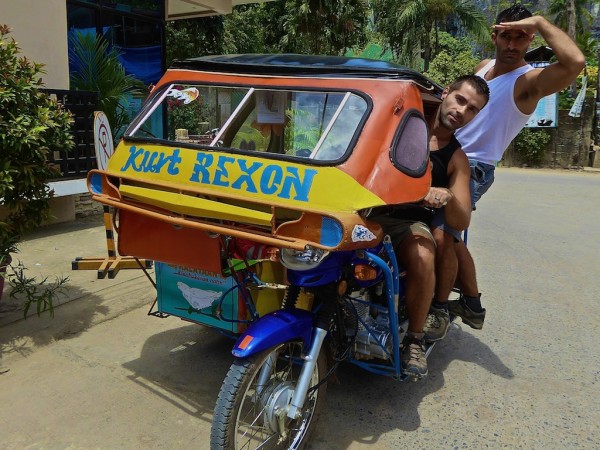 #5

Bangka boats

The bangka is popular throughout the Philippines. It is like a canoe, supported by two outriggers made from bamboo (called katig) on each side acting as a support and stabiliser for the vessel hub.

The vessel hull is made from marine plywood and painted with several coatings of epoxy paint. The smaller ones can be manoeuvured by paddles and the larger ones with an engine.

Bangka boats are also used by the Maori in New Zealand (called waka ama), Hawaii (called wa'a) and Indonesia (called jukung). This was the first time we encountered them in our travels in Asia and they became one of our defining memories of a Filipino secluded island beach.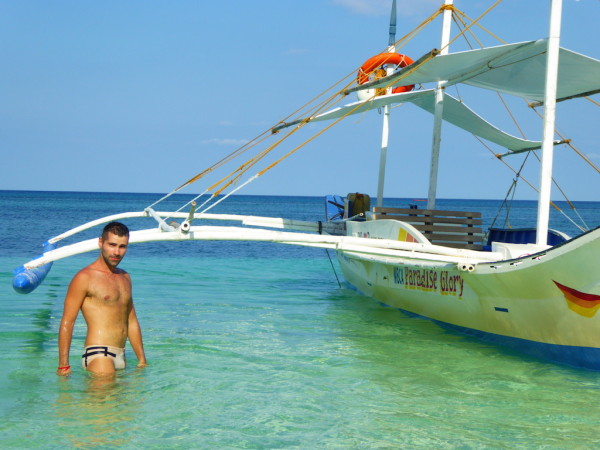 #6

Karaoke: a Filipino invention

Life lesson tip: never ever dare take on a Filipino at karaoke. They will floor you!

These guys are genetically programmed to be amazing singers from the moment they leave the womb, yet they're so modest about it – and that's how they catch you out he he he!

The karaoke was first invented by Japanese musician, Daisuke in 1971, but it was Filipino, Roberto del Rosario who first patented the Karaoke Sing Along System in 1975 and subsequently commercialised it.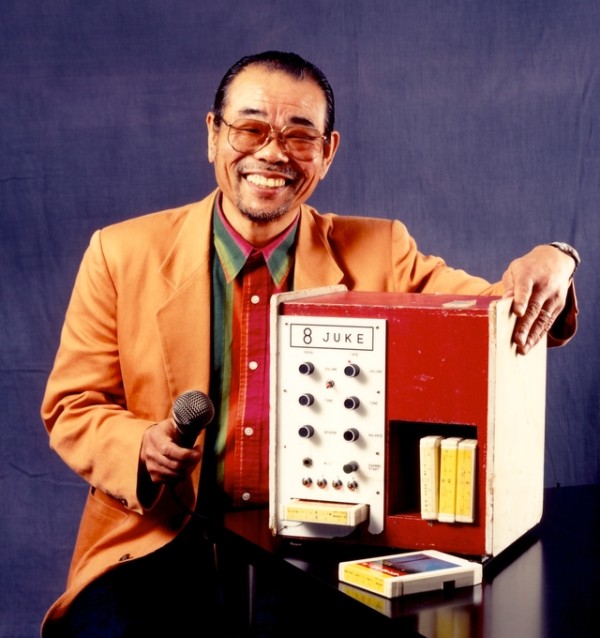 Karaoke is so popular in the Philippines that it is even used commercially to promote grocery items in supermarkets, as we found out when we visited the SM Megamall in Ortigas (Metro Manila). You can be sure if you're with Filipinos, attention may very well turn to karaoke!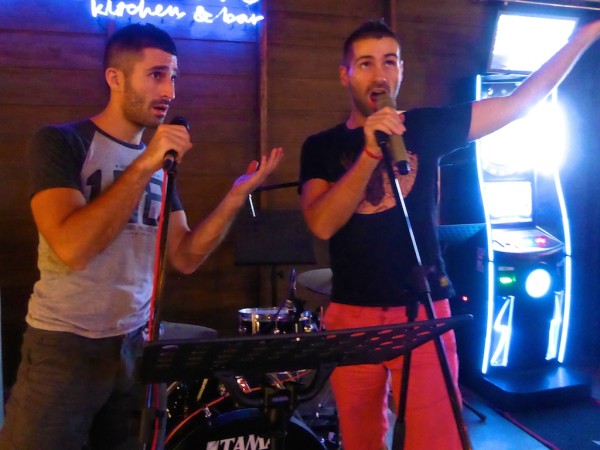 #7

Strong hispanic and USA influences

The Spanish colonised the Philippines from 1521-1898 and then the USA also left their mark from 1898-1946.

The spoken and written English is all Americani-zed, so ordering a glass of waaaaaa-der (ie in a US accent) will get you further than our British twang of war-ter, which only led to a fit of giggles…

As a result of the Spanish, you will notice words like fiesta (party) and guapo (a hot guy) commonly used. Some of the popular Filipino foods also have Spanish influenced names, like adobo (meaning 'marinade') and lechon (suckling pig).

Catholicism is still the main religion in the Philippines with over 76 million of the world's Catholics (the highest after Mexico and Brazil). As a result, Papal visits draw huge crowds and we noticed certain beliefs and practises are still followed, like skipping the unlucky 13th floor in high-rise buildings: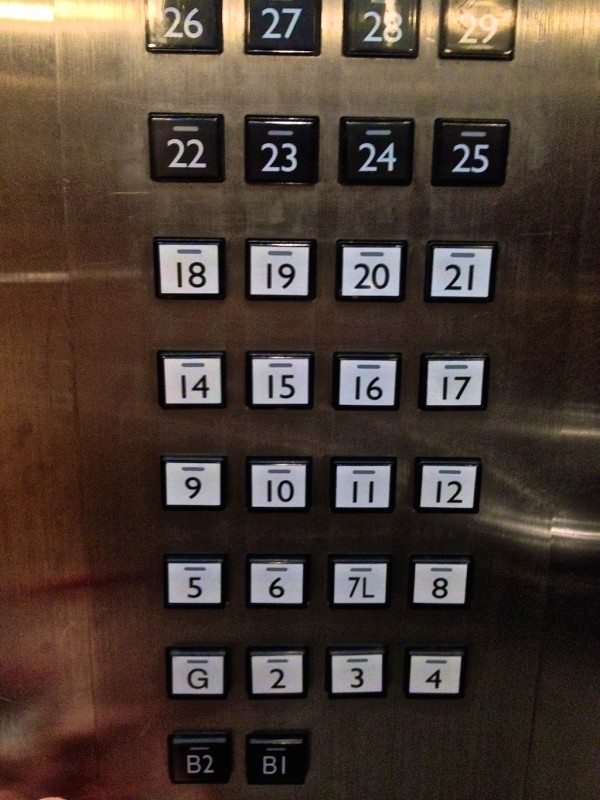 #8

The Filipino flag shows war or peace

The Filipino flag is the only one in the world, which can determine whether the country is at peace or at war, depending on how it is flown. It has a white triangle with a sun surrounded by 3 golden stars representing the 3 island groups (Luzon in the North, the Visayas in the centre and Mindanao in the South).

Then it has a strip of red and blue:
when the country is at peace, the flag is flown with blue on top.
when at war, it is reversed with red on top:

#9

Anti wang wang measures!

When we arrived in Manila Naia airport for our first time, we noticed a sign warning this was a No "Wang Wang" zone: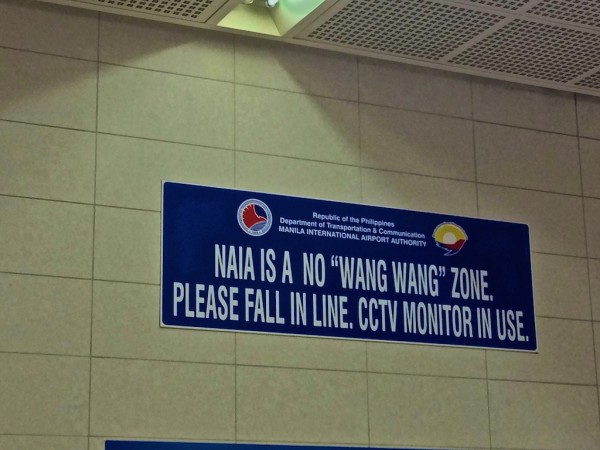 This made us giggle as we first thought this was a joke or a preventative measure to stop men exposing their wangers in public. But the immigration officer explained to us it is actually an expression used to prevent queue cutting.
The phrase wang wang in fact derives from the sound police car sirens make. But some self-important people would mount fake police sirens to their cars, use them to wang wang and cut their way through heavy traffic.
The wang wang mentality and wang wang culture were catch phrases coined by President Benigno Aquino III in his speeches as part of his commitment to stamp out corruption and abuses of power.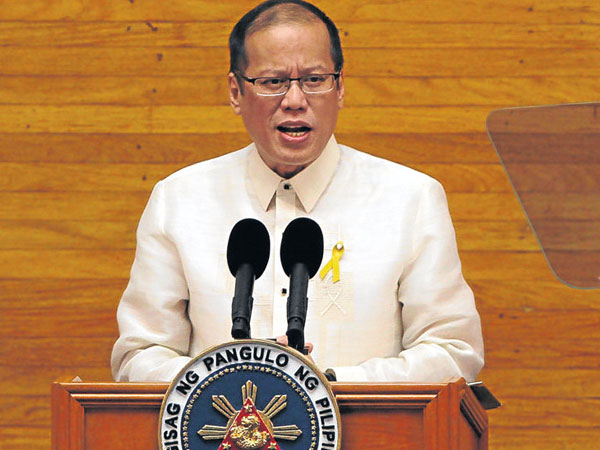 #10

The Filipinos: the best thing about the Philippines

The Filipinos are such warm hearted and welcoming people that you will leave craving to return to them. Fact!

Cheesy-ness aside, the OFWs (or Overseas Filipino Workers) are in fact the country's largest and best export, due to the large amounts of remittances sent home each year.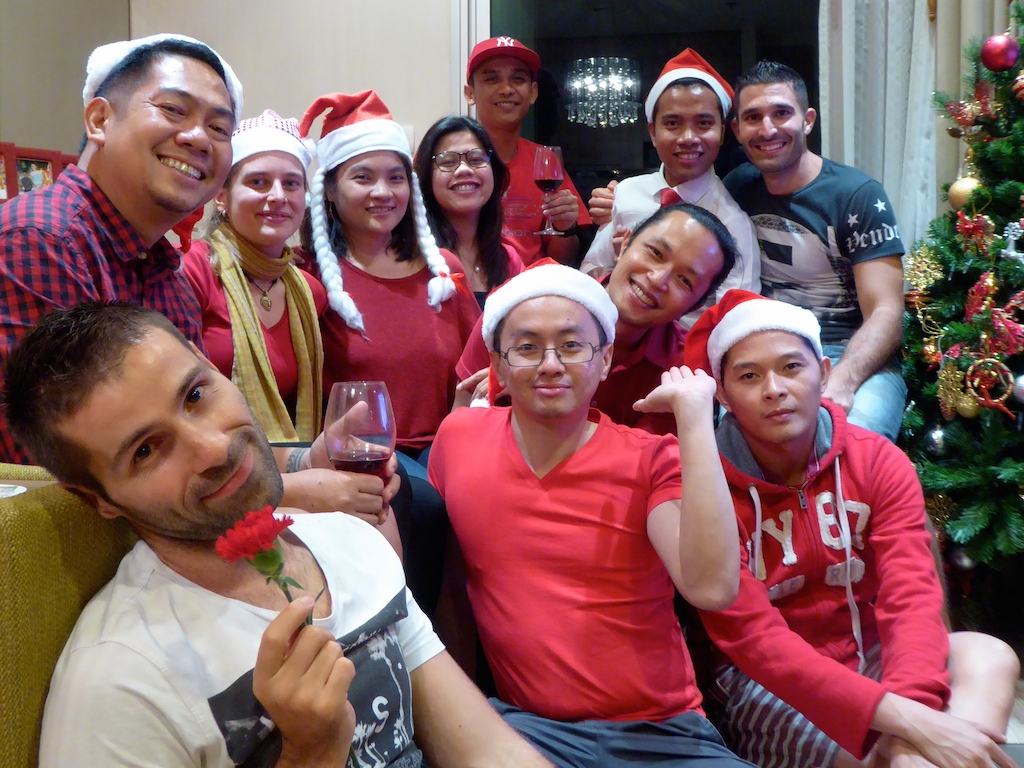 Remittances from OFWs account for around 11% of the Filipino economy. It's become such an important industry that each year, the government teaches thousands of people the skills they need to get jobs abroad.
This explains why the Pinoys are such an international bunch and why we've been so fortunate to meet so many of them around the world.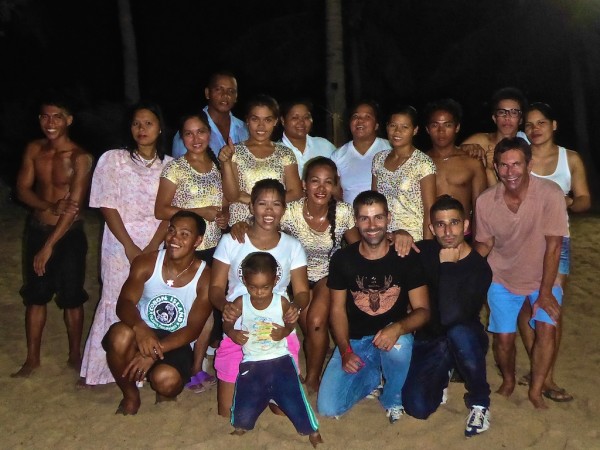 Travel with us as we swam our way through Boracay and Palawan in our Philippines travel video:
OUR FAVOURITE TRAVEL TIPS
⭐️ TRAVEL INSURANCE — We recommend you always take out travel insurance before your next vacation. What happens if you suffer from illness, injury, theft or a cancellation? With travel insurance, you can have peace of mind and not worry. We love World Nomads travel insurance and have been using it for years. Their comprehensive coverage is second to none and their online claims process is very user friendly.
⭐️ SAFETY & SECURITY — All travelers can sometimes encounter danger when traveling. CloseCircle is your "virtual body guard" mobile app which provides security alerts and support wherever you are in the world. They have a 24/7 emergency response team monitoring their users who will contact you immediately if the SOS swipe button is activated. Support can include anything from practical advice, to free evacuation from areas with extreme weather or security risks. You can read more about CloseCircle in our article about how to stay safe whilst traveling.
⭐️ ONLINE ANONYMITY — A VPN (Virtual Private Network) is a must in many countries: it allows you to surf anonymously and maintain your privacy whilst traveling. You'll particularly need it in countries where dating apps are blocked by the government. We recommend ExpressVPN, a reliable and cost effective service which we used and loved during our travels.
⭐️ HOTELS or APARTMENTS — When we plan a trip, we always look for the best hotel deals. We love Booking.com because not only do they have a comprehensive listing of accommodation options, they also offer the best prices. Added bonus: they provide 24/7 support and free cancellation for most listings.
⭐️ SIGHTSEEING and ADVENTURES — When we travel somewhere, we like to seek out the best experiences, whether it is cooking with locals in Bangkok, hiking on a glacier in Patagonia, or going on a wildlife safari in Sri Lanka. Our favorite place to look is GetYourGuide because they have over 30,000 highly rated activities, a user-friendly booking process with free cancellation and a 24 hour customer support.
This article contains affiliate links. If you click on them, we may receive compensation which keeps our website alive and helps us bring you to more destinations.