Find out what it's like to experience a private and gay friendly luxury cruise in Croatia.
Disclaimer: this is a guest post by the gay-friendly company: Visiting Croatia.
Croatia has blossomed massively over the past few years as a touristic destination as more and more people have discovered how gorgeous this Balkan country truly is.
For those on a EuroTrip, we think it's a must, particularly the many islands. This is where you'll find some of the best hidden Mediterranean beaches, along with stunning scenery and delicious fresh seafood. Tip: Be sure to check out our guide to the best upcoming gay cruises for more inspiration!
The best way to experience the islands of Croatia is aboard a 4-8 day private luxury gay cruise. Here is why:
Some fabulous places to visit
Located on the coast of the Adriatic Sea, Croatia is home to many small pristine islands, lots of cute charming harbour towns and numerous magnificent beaches, including a few gay nude beaches like Lokrum in Dubrovnik!
Some of the most famous sights include the "Plitvice Lakes National Park", the UNESCO World Heritage town of Dubrovnik or "Diocletian's Palace" in Split. One of the major draws for gay travelers to Croatia is, of course, the coastline – all 6,278 km of it!
The Adriatic Sea is one of the most peaceful and beautiful parts of the Mediterranean, definitely made for exploring by boat. With around 1,244 islands, islets, rocks, and reefs, you could easily spend months (or years) island-hopping and exploring without getting bored. Navigating the tranquil waters of the Adriatic Sea offers a unique opportunity for the LGBT community to find both escape and connection. For example, LGBT-friendly luxury small ship cruises in Croatia provide an intimate experience, far removed from the hustle and bustle of large cruise liners, allowing for a more personalized journey. These cruises often feature stops at lesser-known islands and secluded beaches, granting passengers the freedom to explore hidden gems of the Adriatic at their own pace.
We particularly love it because it has some excellent diving and snorkeling opportunities with crystal clear blue water. Aboard a gay cruise, you can also explore small hamlets, less frequented islands and towns with historic architecture. While there are certainly other amazing parts of the country worth exploring inland, the picturesque, fun and relaxing coast is one for us the best part.
Some of our favourite not-to-miss parts you need to explore while gay cruising in Croatia include:
Dubrovnik: the most touristic and famous place in Croatia, and for good reason! It's a picture-postcard-perfect city, with narrow cobblestone streets, surrounded by ancient city walls, a turquoise bay, an iconic castle next to the water and even a small gay scene to explore. Iconic, of course, because this was where much of the Game of Thrones locations were filmed. Oh and remember that gay nude beach (Lokrum) is located right here!
Split: another well-known and popular coastal city. Many cruises depart from (or stop in) here and there are lots of stunning beaches in the area to sample. Split is also home to the UNESCO World Heritage site of the Diocletian Palace – one of the best-preserved Roman architectural structures in the world.
Hvar: one of the largest islands along the Croatian coastline located close to Split. We think it's a must-see because it has some of the best ancient architecture along with many lush beaches, with sweeping views over the Adriatic.
The smaller islands: this is the real highlight of a luxury cruise in Croatia – in a smaller yacht, you can reach the island located further away like Lastovo, Dugi Otok, Lopud and Vis, which the larger, more touristic boats overlook. Here, you feel like you have the entire place all to yourself.
Zadar: one of the largest cities in Croatia with lots of history, architecture and beauty. It's also home to the famous Sea Organ ("Morske Orgulje"), an architectural sound object which plays music when waves move over it:
Gay cruising with convenience!
Why explore Croatia by cruise? Sure, you'll still probably see lots of pretty sights if you travel by land but nothing beats luxurious relaxation than sailing on calm waters. The coastline is the warmest part of the country and during the summer months, you'll be able to fully experience the pleasures of being on the water without being as hot as you might be within the cities.
But that doesn't mean you shouldn't visit the cities! Cruising is a fun and easy way to see many parts of Croatia without having to pack and repack then constantly check-in and out of different accommodations. Instead, you have your own 'floating accommodation' every night after shore-excursions. This also takes all the organisation and navigational worries out of your head, as you can simply relax and enjoy your journey between ports and islands. Cruises are usually inclusive of some of your meals, so again this is a great way to sit back and let someone else plan all your meals.
Cruises are also the perfect way to meet other like-minded people. We met some of our best friends on previous cruises we did, such as our gay-friendly liveaboard in the Komodo National Park or our gay luxury cruise in the Galapagos, who have now become one of our favourite travelling buddies.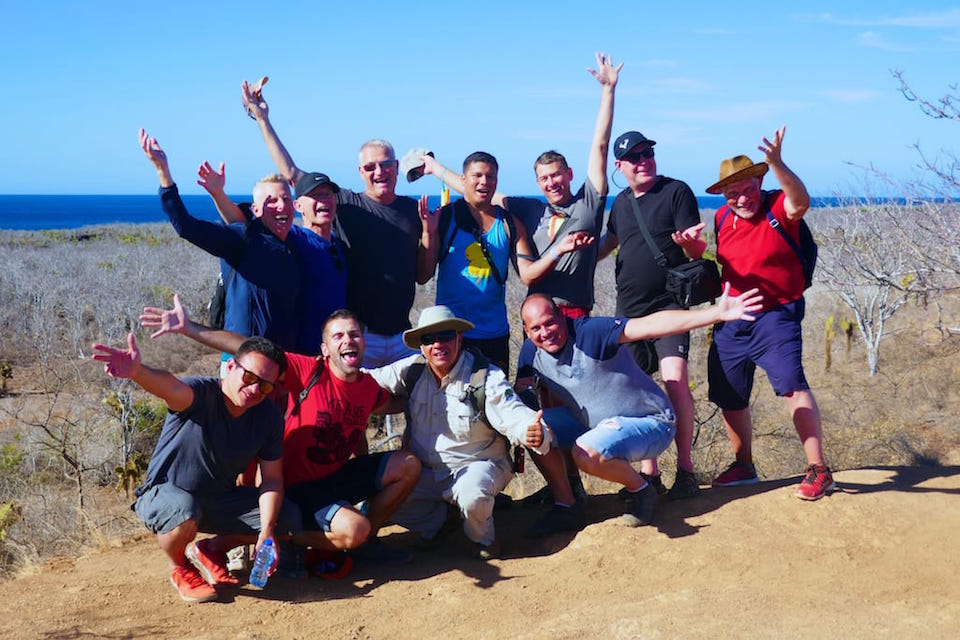 So many fabulous options!
There are many options available to suit all travel styles, whether you want to relax and be pampered, or pack your day with lots of activities. Your ideal private LGBTQ cruise will have a healthy mix of both, with a focus on kayaking, snorkelling and diving.
In Croatia, most cruises take one of three routes:
The Northern Adriatic: between Rijeka and Zadar
The Central Adriatic: between Zadar and Split
The Southern Adriatic: between Split and Dubrovnik
You can also choose shorter itineraries lasting a few days, or longer ones so you can see more of the coastline.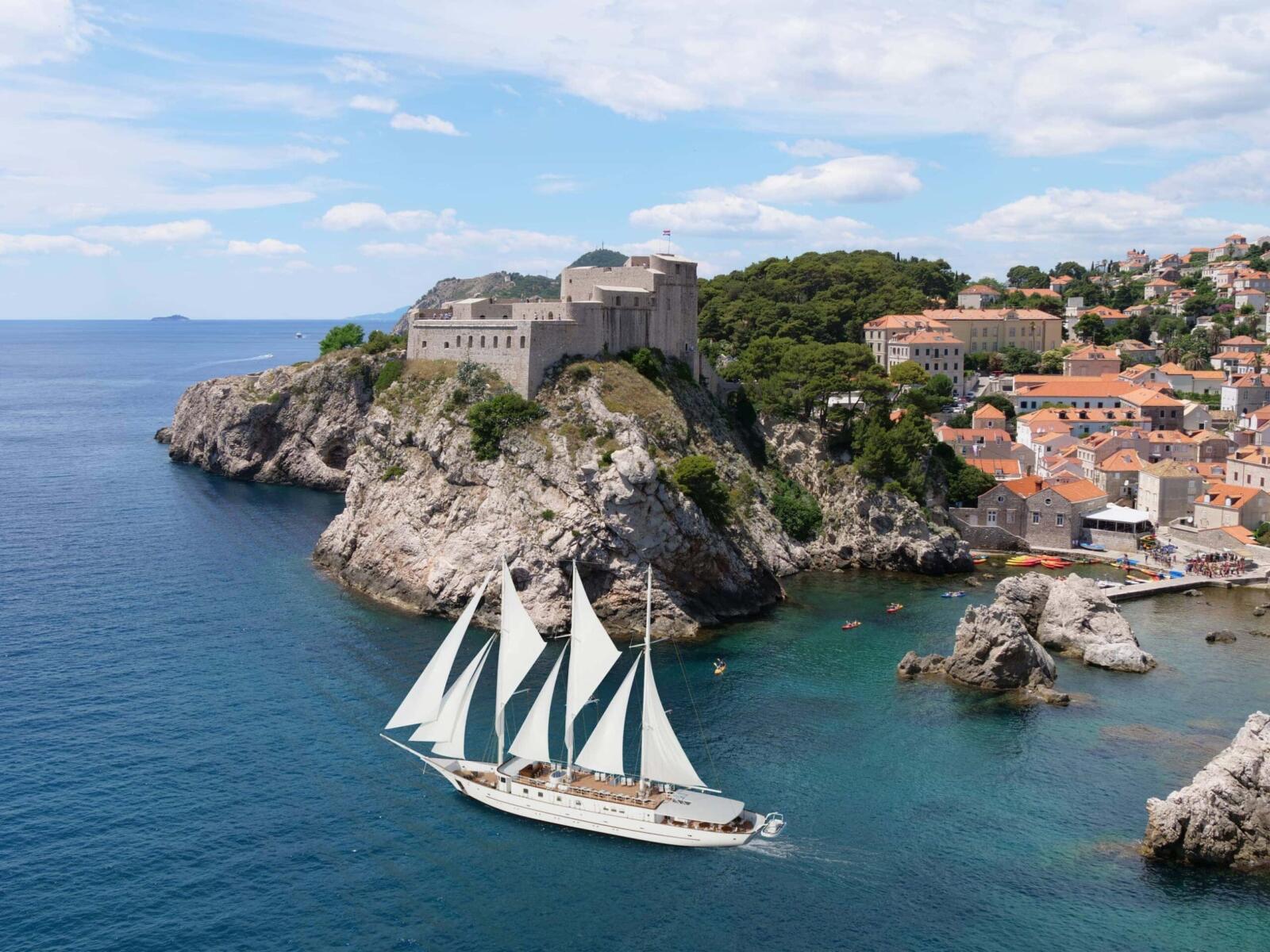 Memorable and unforgettable experiences
One of the most important highlights of a gay-friendly luxury cruise in Croatia is making lots of new friends. The freedom of being able to stop over at any of one of the many remote and undiscovered islands, far far away from the busy Dubrovnik "Game of Thrones" crowds! One of the best tour companies to check out is Visiting Croatia because they not only have charters to remote places like the Blue Cave and the Plitvice Lakes, they also offer some of the most memorable and unforgettable experiences, in particular:
Kayaking: exploring the old limestone cliffs and pebbly beaches around Split on a kayak.
Panoramic flights: one of the coolest ways to see Croatia's coastline is via a panoramic flight in a four-seater Cessna. Some companies offer a Game of Thrones-themed flight!
Jet ski safari: definitely a more adventurous way to explore the islands close to Split. Whilst Sebastien took to it with ease, Stefan was less keen, swallowing half the water of the Mediterranean before giving up…
Ziplining: super fun and not as intense as a jet ski. One of the best is the steel wires suspended 150 meters above the canyon of the river Cetina.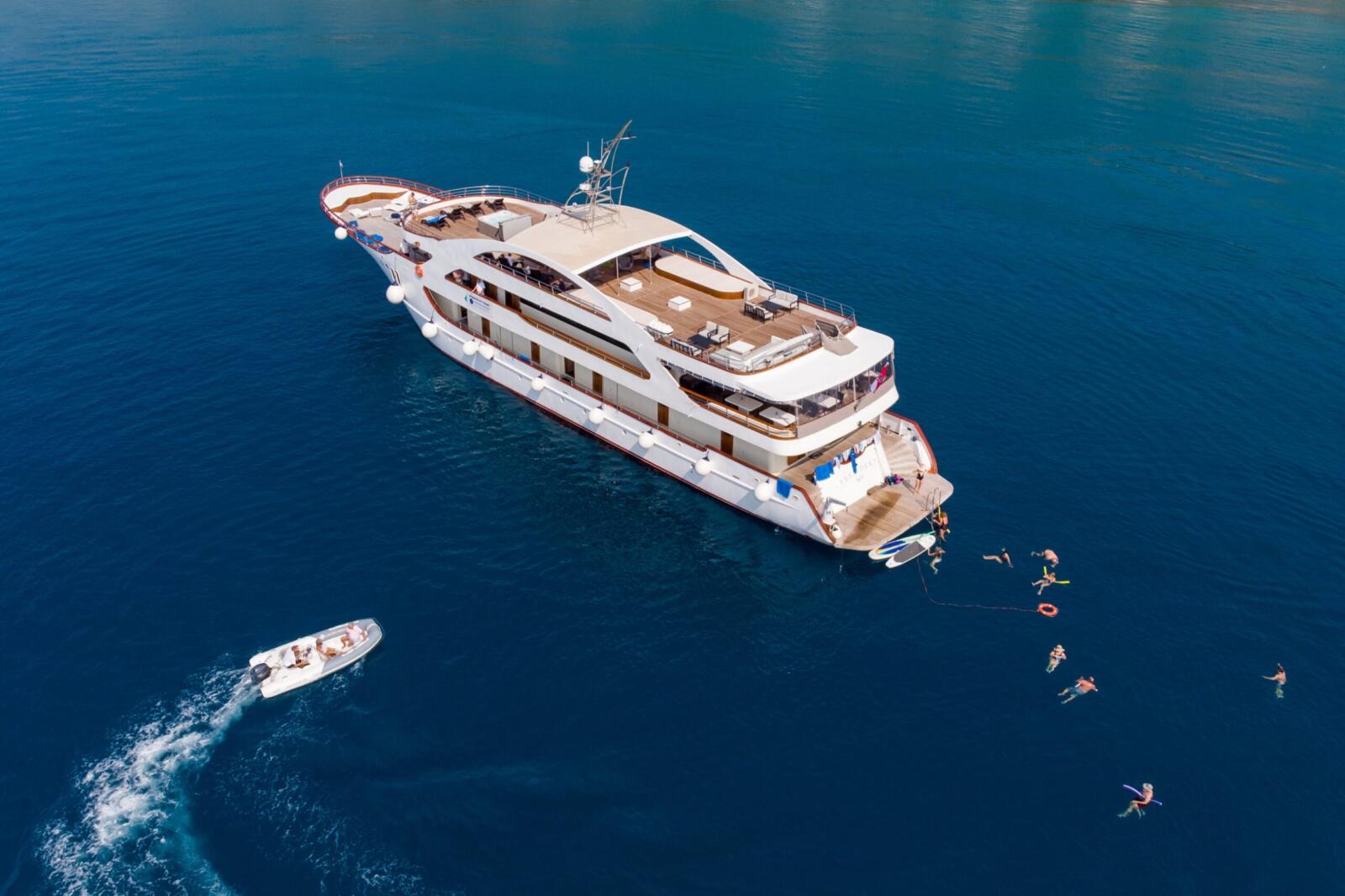 A more personable experience
When taking a luxury cruise in Croatia, you're on board a smaller vessel with a higher staff to passenger ratio, therefore giving you a more personable and attentive service.
The staff are usually locals, which therefore gives you a fantastic opportunity to not only support the local economy but also gain a deeper insight into Croatian lifestyle and traditions. They will also be able to recommend to you the best places to visit and restaurants to eat during your shore-time.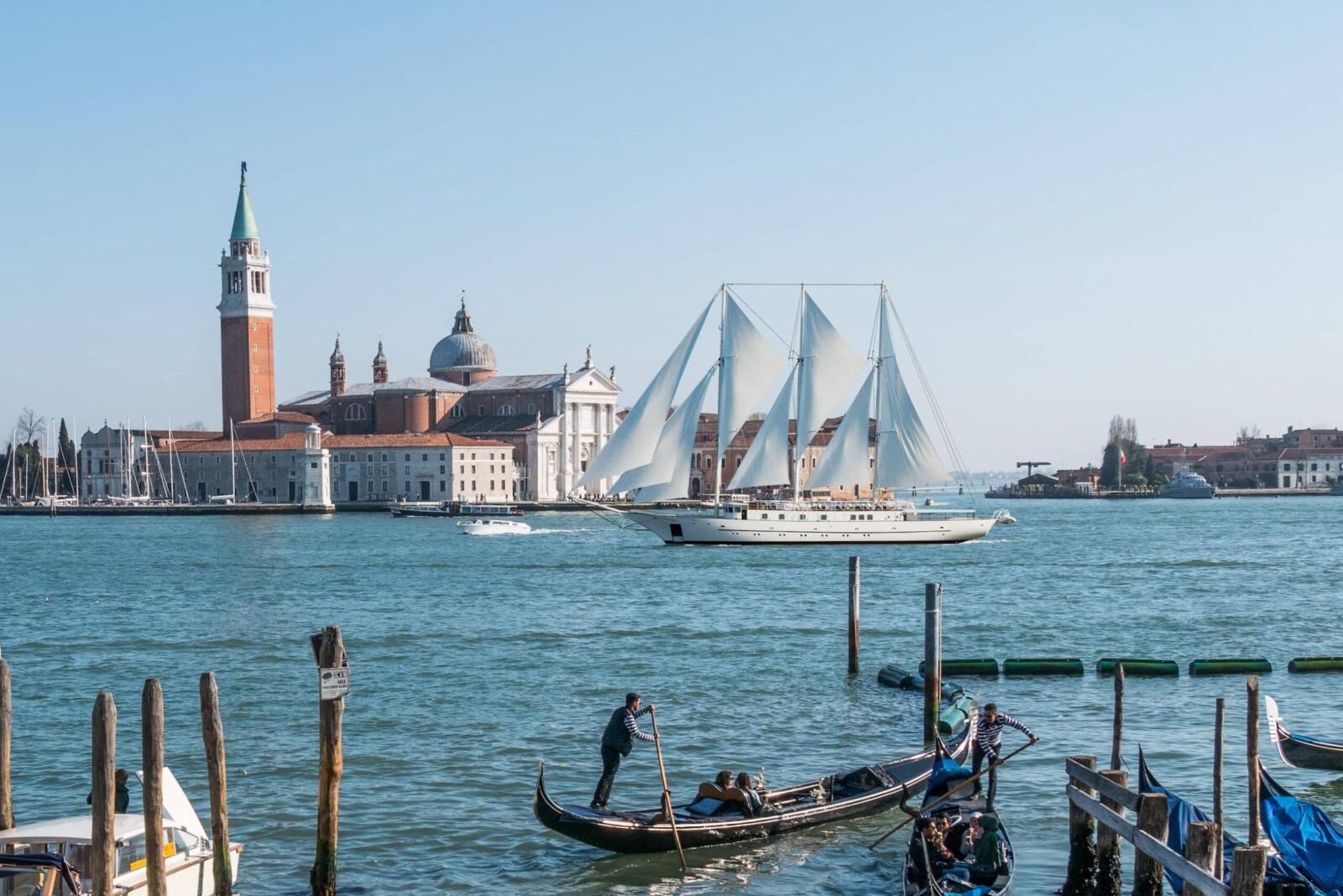 ---
Like this post? Pin it