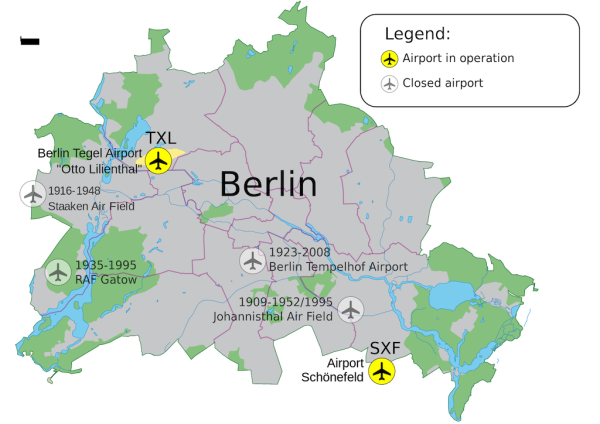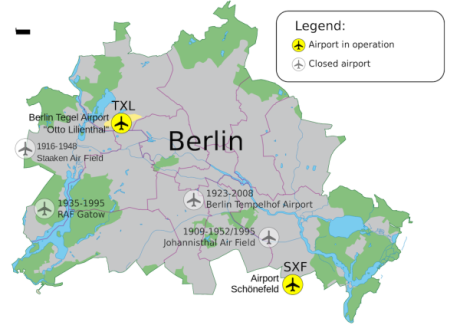 Berlin Tegel "Otto Lilienthal" Airport (TXL) is one of the two international airports of Berlin. It is located in Tegel, around 8km (5 miles) northwest from central Berlin.
The other main airport in Berlin is Schönefeld, which we wrote a separate guide for in our how to get from Schönefeld airport to central Berlin.
Note that from around 2021 (ish!) the new Brandenburg airport will finally open after a decade of planning, and as a result, Tegel is likely to close, but we wait to see…
Tegel airport is named after Otto Lilienthal (aka the "flying man") – a German aviation pioneer who was the first person to make successful repeated flights with gliders in the late 1800s. TXL is Germany's 4th busiest airport and the hub for Eurowings and EasyJet flights. A lot of Ryanair flights to Berlin are also likely to land here as well. The most remarkable thing we noticed about TXL Terminal A is the hexagonal shape of the main building, all based around an open square, which cuts down walking distances compared to other airports we've been to.
The two most common ways to get from Berlin Tegel airport to downtown Berlin is either via express bus or taxi. We set this out below in detail based on our personal experience visiting the city on many occasions. We also include lots of practical tips for first-timers to Berlin and some inspiration for the best things to do in what is one of our favourite cities in the world!
The best way to get to Berlin's city centre…
…from Tegel airport is with the Jet Express bus which runs between 4am and midnight every 6-10 minutes. Make sure you pre-order your Berlin Transport Card before you arrive to avoid queues at the airport. You'll benefit from unlimited travel in Berlin and the card includes buses, so you won't need to buy your Jet Express bus ticket at the airport.
The Berlin transport card
First off, if you're going to be spending several days in Berlin and using the public transport system (Metro/bus/train), we highly recommend investing in the Berlin Welcome Card, which gives you unlimited travel for a set period of time depending on which you choose – 48 hours, 72 hours or 4/5/6 days.
The Berlin Welcome card also means you skip the long queues for metro tickets, which can sometimes be huge. It also saves you stress if you don't know any German. The other reason we love the Berlin Welcome Card is that it gives you up to 50% off most of the tourist attractions in Berlin.
Find out more about the Berlin Welcome Card here, or click on the image:
The Jet Express bus
The Jet Express bus is the cheapest and one of the quickest ways to reach downtown Berlin from Tegel airport. They run from around 4am to midnight every 6-10 minutes.
There are several express bus options you can take from Hegel airport, depending on where exactly in Berlin you want to get to:
Jet Express Bus TXL to City Centre – Alexanderplatz
This bus takes around 45 minutes. They run every day and start from around 4am, stopping just after midnight. They leave roughly every 10 minutes. They go from Tegel Airport all the way to Alexanderplatz via Berlin's main station – Hauptbahnhof. (We found it's quicker if you get off at Hauptbahnhof and take the S-Bahn to Alexanderplatz instead).
Tickets cost €2.80 for an adult one-way ticket and €1.70 for children (aged 6 to 14). The bus stop is located just outside Terminal A/ B.
For the TXL bus timetable click here.
Jet Express Bus X9 to Zoologischer Garten (City West)
The journey time to the Zoologischer Garten takes around 20 minutes. The buses run from around 4am until just after midnight every day. They start at Tegel Airport and go all the way to the Zoologischer Garten with stops at Jakob-Kaiser-Platz station (which links to the U-Bahn line U7), Jungfernheide station (which connects to the S-Bahn), and the Ernst-Reuter-Platz stations (which links to the U2).
Tickets cost €2.80 for an adult one-way ticket and €1.70 for children (aged 6 to 14). The bus stop is located just outside Terminal A/ B.
For the X9 bus timetable click here.
How and where to get your bus tickets
With regards to bus tickets, note that Tegel airport is in Zone B. So you'll need to get a ticket valid for zones AB to get you from Tegel airport to central Berlin. The Berlin Welcome Card includes buses so you won't have to worry about buying a ticket at the airport.
However, if you do not have the Berlin Welcome card, you can buy your ticket at the airport information desk at Tegel airport, or at the ticket machines outside Terminal A. Metro tickets in Berlin are valid for a maximum of 2 hours and in this period you can travel with any number of changes (bus, metro or train). When you validate your ticket, the stamp will show the time so you can calculate your 2 hours from there.
REMEMBER: always validate your transport ticket in the little stamp machines before boarding your train. This is one of the quirks of taking the metro in Berlin. No one tells you this and if you don't, you risk paying a fine if a ticket inspector catches you!
Taxi or Private Transfer from Tegel airport to Berlin city centre
When we took a taxi from Tegel airport to Alexanderplatz, it cost us €32 and took around 25 minutes. It can take a bit longer if there's traffic.
The taxi ranks at Tegel Airport are located in the inner ring of Terminal A by Gates 6–9, and also outside of Terminals C and E. We highly recommend going to the taxi desks and avoiding unofficial taxi drivers who approach you in the terminal as they are likely to rip you off. If you want to avoid waiting for a taxi or if you arrive in the middle of the night, we recommend booking a private transfer with Welcome Pickups. Their professional and English-speaking drivers will wait for you in the terminal and take you straight to your accommodation without any stress or juggling of luggage on public transport.
Car rental
If you're staying longer in Germany, it maybe worth considering a car rental. Tegel airport has most of the big car rental names located on the lower floor near Terminal E and also at car park P2. Arriving
Car rentals include Avis Budget, Alamo, Europcar, Hertz, Sixt and many more. Make sure you shop around before booking renting a car online. We recommend Expedia to compare car rental as it always gives the cheapest prices for any given dates.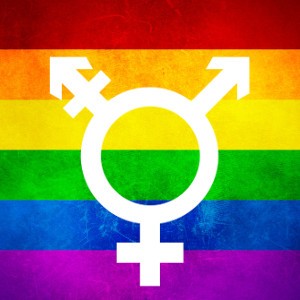 Advice for LGBTQ travellers to Berlin
Berlin is one of the most gay friendly cities in the world! It's renowned for having some of the best gay parties in Europe, least of all the notorious and super-exclusive Berghain gay club! As an LGBTQ traveller, you'll have no problems in Berlin: public displays of affection by same-sex couples are common and all hotels are accustomed to gay travellers. Find out more in our gay guide to Berlin and read our interview with local boy Marcel about gay life in Germany.
Where to stay in Berlin
Berlin is quite a large city with a population of almost 4 million. Depending on whether you're here or partying, business (WTM anyone?) or tourism will dictate where you choose to base yourself. The city has a variety of different hotel options to suit all budgets. We've set out a brief overview of some of our favourite areas to stay in Berlin: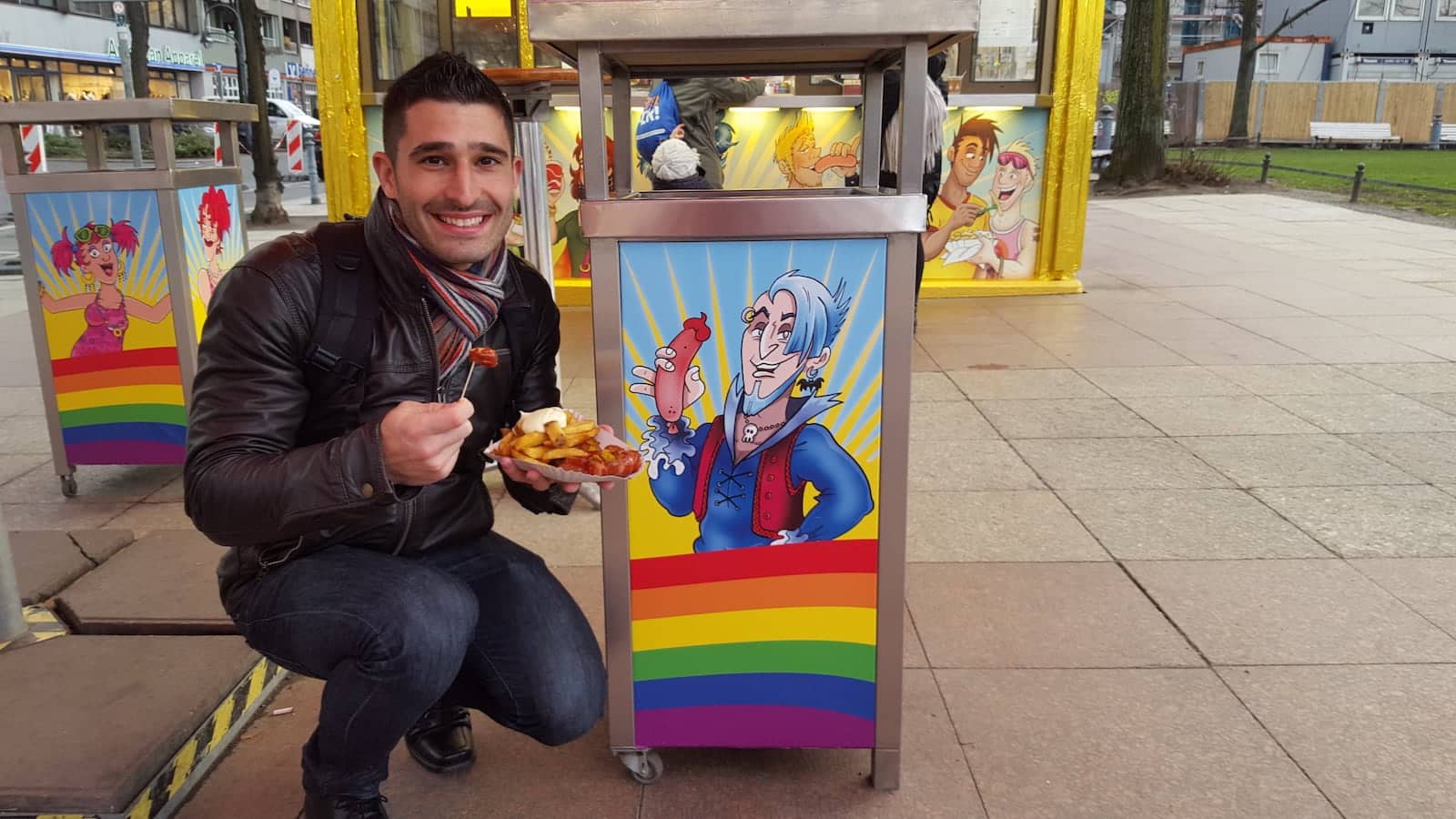 Things to do in Berlin
Once you're checked into your hotel, it's time to get out there and explore Berlin. There is plenty to see and do here. We absolutely love this city and always try to come back at least once a year – each time discovering something completely new! These are some of our favourite must-see things to see and do in Berlin which we hope gives you plenty of inspiration for your trip:
Brandenburg Gate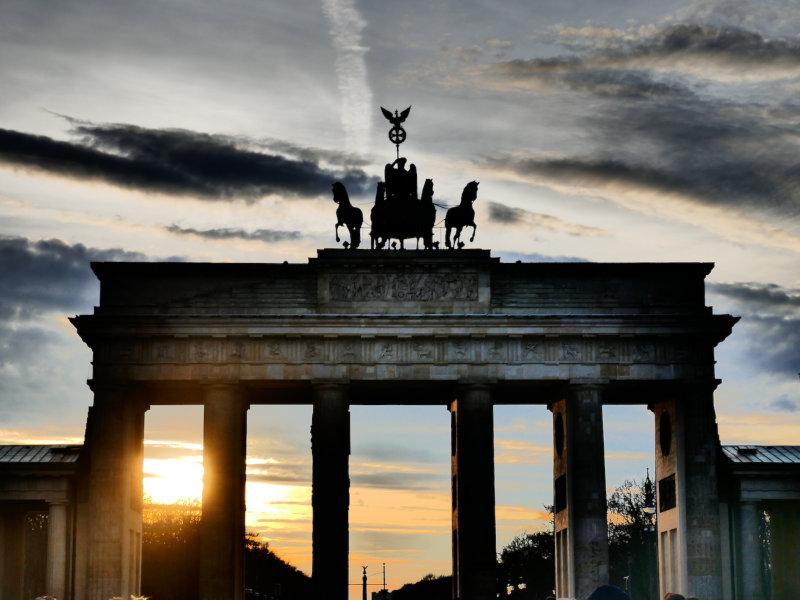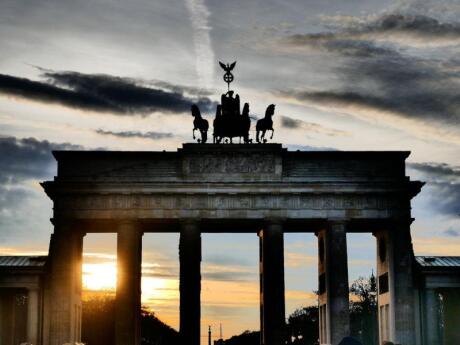 The Brandenburg Gate is an icon of reunification for not only Germany but also for all of Europe. This neoclassical monument was built between 1788-91 by order of the Prussian King Frederick William II. Since then it has often been the stage for major historical events by the likes of Napolean, the Nazis and a symbol of the Cold War. It has a remarkable history that we strongly advise you delve into by joining a Berlin walking tour. Our tour was with a local guide who told us about the city's history dating back to the Prussian Empire and also showed us other sites like Museum Island (see more below).
---
Reichstag Building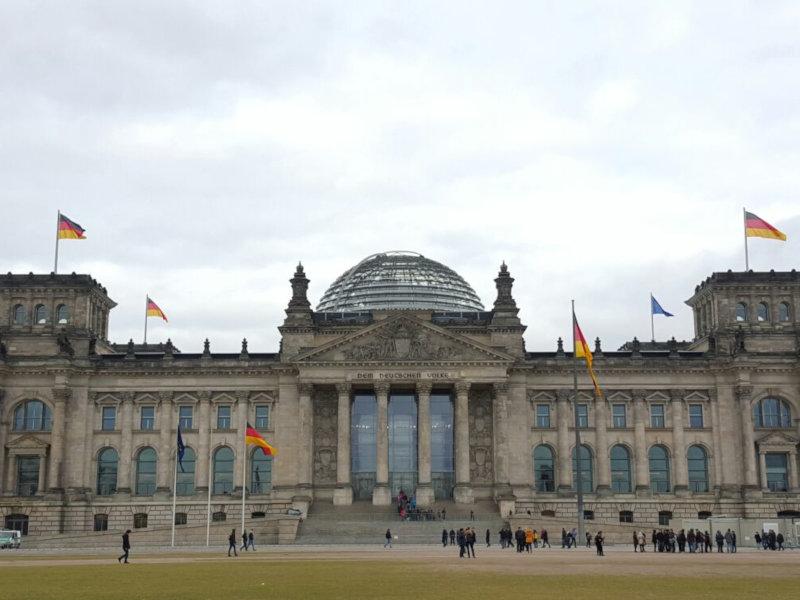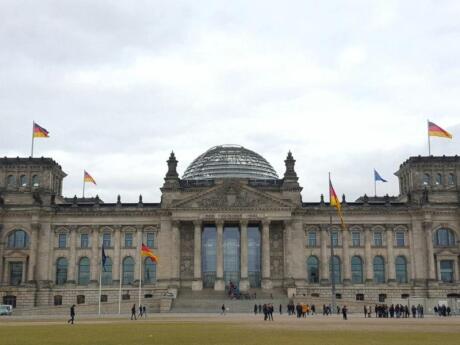 The Reichstag Building is the German Parliament and another famous symbol of Berlin with a turbulent history. We first heard about it from our school history lessons when The Third Reich stormed it in 1933 which symbolised Hitler's rise to power. It's a fascinating visit, which we highly recommend. Our highlight was the glass dome on the roof where you can get some really impressive 360-degree views over Berlin. Next to the glass dome is the Kafer rooftop restaurant. It's a bit pricey but quite unique – definitely the only Parliament building in the world we've ever been to that has a public restaurant. Visiting the dome is free, but note you will need to register online beforehand.
---
Museum Island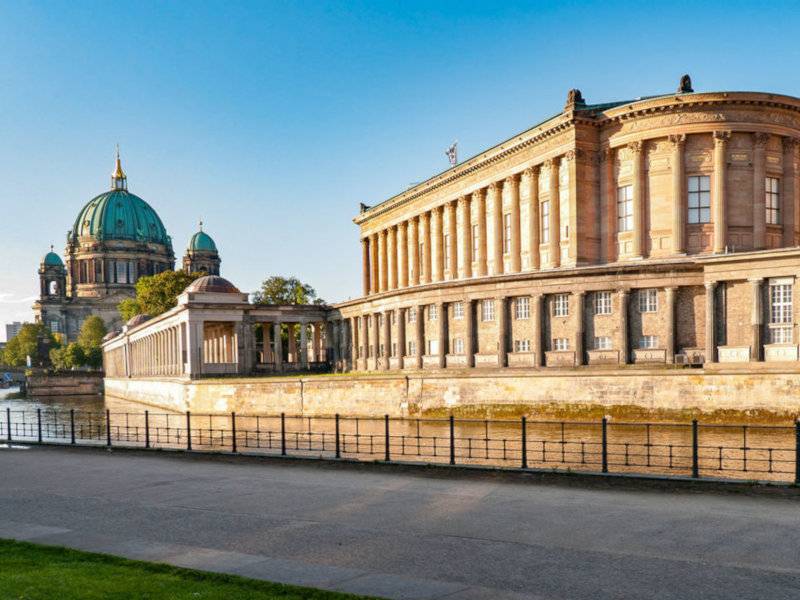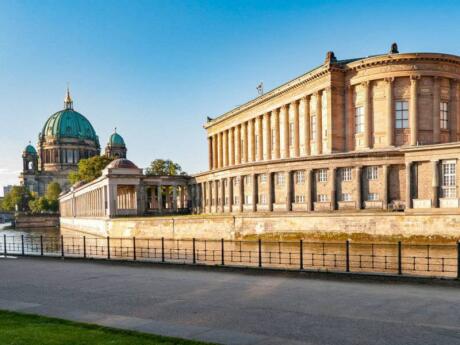 Berlin's "Museumsinsel" or Museum Island is the name of part of an island located in the Spree River, which has 5 excellent museums: the Pergamonmuseum (Pergamon Museum), the Bode-Museum (for Renaissance and Byzantine art), the Neues Museum (New Museum), the Alte Nationalgalerie (Old National Gallery) and the Altes Museum (Old Museum). It has become so prominent that the entire Museum Island area was inscribed as UNESCO World Heritage in 1999. Some famous artefacts to look out for include the bust of Nefertiti (in the Neues Museum) and the Ishtar Gate – one of the original Seven Wonders of the Ancient World (in the Pergamon Museum).
---
Checkpoint Charlie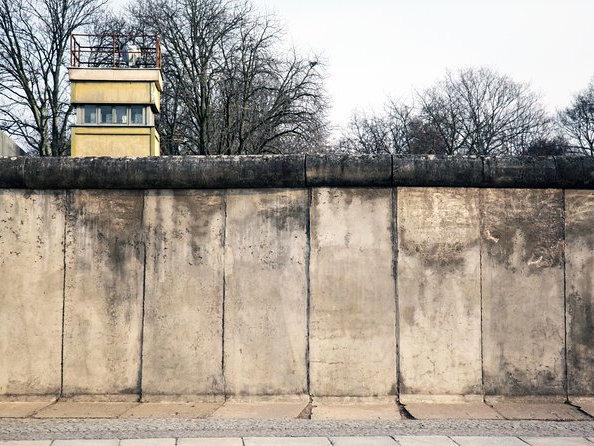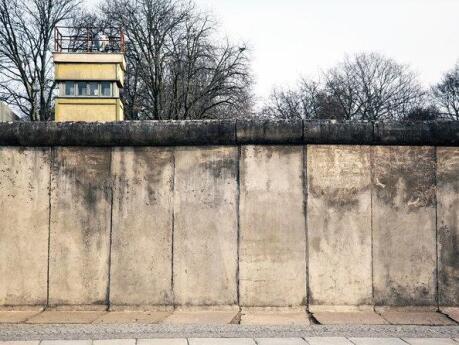 After World War II Germany was essentially divided into two. East Germany was controlled by the Soviet Union and West Germany was a democratic country allied with England, France, and the United States. On the 13th August 1961, the Soviets built a wall dividing Berlin to try and prevent people from the eastern side defecting to the west. Checkpoint Charlie was one of the official crossing spots for foreigners. Since the Berlin Wall came down in 1989, most of the Wall has been completely destroyed with a few parts still in place, including Checkpoint Charlie, which you can visit. There is a museum directly opposite where you can learn more about the Cold War and the Berlin Wall.
---
East Side Gallery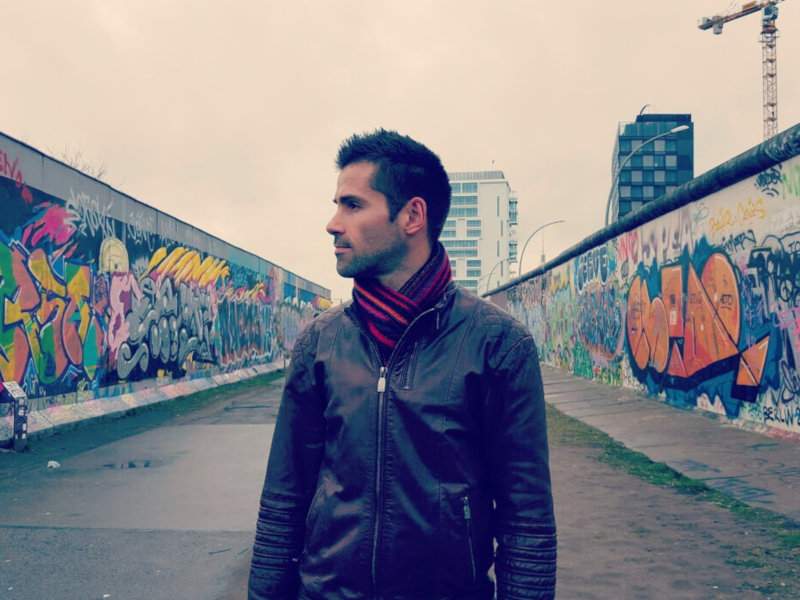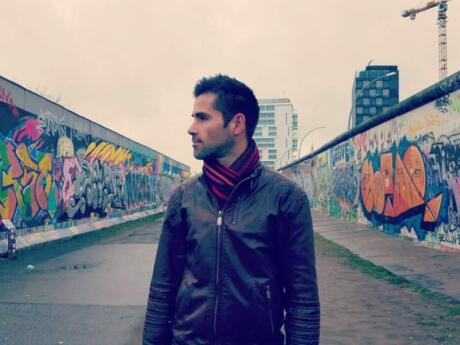 After seeing Checkpoint Charlie's museum to learn about the Berlin Wall we suggest exploring the East Side Gallery – our favourite part of Berlin. This is the largest still-standing part of the Berlin Wall, which has today been converted into an open-air gallery with over 105 murals dedicated to peace and freedom. We recommend joining an alternative Berlin cycling tour, which includes a visit to the East Side Gallery with a guide who will explain some of the most prominent murals. Keep an eye out for perhaps the most famous one – "the Fraternal Kiss" by Dmitri Vrubel.
---
Memorial to the Murdered Jews of Europe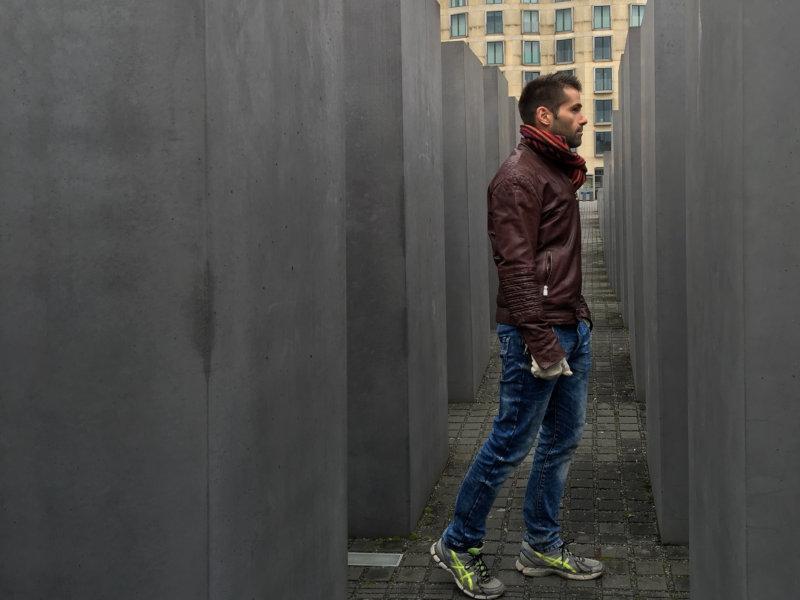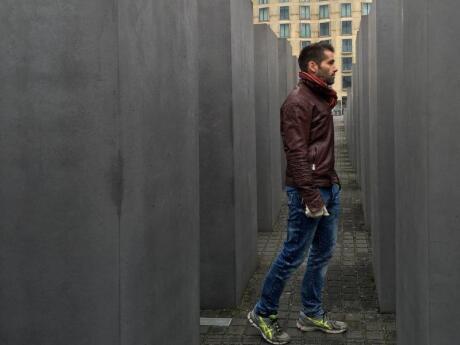 Also known as the Holocaust Memorial, the Memorial to the Murdered Jews of Europe is a sobering place to visit, but a must-do. It's located just a block south of the Brandenburg Gate and features 2,711 concrete slabs (called "stelae") arranged on a sloping field. The design is supposed to make you feel a bit confused and uneasy. At first, it all seems like a sloping labyrinth, you quickly realise that none of the stelae are the same – the whole thing is meant to represent a supposedly ordered system that has lost touch with human reason. It also feels being inside a giant cemetery – each concrete slab reminded us of a different sized coffin. Whatever your interpretation of this fascinating monument is, we strongly advise you to visit it.
---
Happy travels are safe travels
We recommend you always take out travel insurance before your next vacation. What happens if you suffer from illness, injury, theft or a cancellation? With travel insurance, you can have peace of mind and not worry. We love World Nomads travel insurance and have been using it for years. Their comprehensive coverage is second to none and their online claims process is very user friendly.
Some of the links in this post are affiliate links. This means that if you book your accommodation, an activity or your insurance, we'll earn a small commission. There is never an extra cost to you for using these links and it helps us keep the site going.
---
Like this post? Pin it