Most people associate Berlin with crazy sex fetish clubs and an extremely lax attitude to, well just about everything. In fact, you're not far from the truth: in Berlin, anything goes, except crossing the road when it's red. Don't get caught jaywalking in Germany!
Couples (straight or gay) will in particular love this city. There's plenty of romantic things to do in Berlin to suit all preferences. Here's our 5 favourite:
Don't forget….
To maximise your enjoyment of all these experiences, it's definitely worth investing in a Visit Berlin WelcomeCard before you arrive. It will give you unlimited access on the metro for 6 days and discounts on various attractions.
Romantic dinner and classical music concert
We love a good old fashioned classical music concert for a date night. This is, after all, the country who gave us the likes of Bach, Beethoven, Brahms, Mendelssohn, Strauss, Wagner and many more.
What better setting for it than the rococo-style Charlottenburg Palace, where you can also have a 3 course meal and a tour of the Palace before the concert. This is the ideal recipe for a romantic date with your loved one. Prices start from $88 per person, but make sure you book in advance as spaces fill out very quickly. Check prices now.
We had a date night at the Charlottenburg Palace and absolutely loved it. We were greeted on arrival by the Master of Ceremonies and his jester all dressed up, who welcomed us and guided us to our table.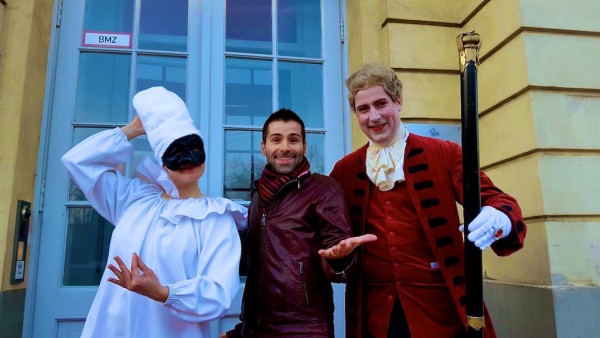 It was an Italian inspired evening, so the food included delicious prizes like beef carpaccio and home made tiramisu.
After the meal, the MC led the guests to the main concert hall of the palace and introduced the musicians. Everyone was dressed up in Baroque fashion – the women in dramatic puffed out dresses and the men in gowns with elaborate curly backcombed wigs.
The music was a mix of popular Italian Baroque ranging from Vivaldi to Corelli, with a few more modern gems like Puccini thrown in. The musicians and opera singers were incredible. The entire experience made for a perfect date night.
Note that between April and October, a 3 hours boat ride is also offered on the River Spree alongside the dinner and concert package. Book your cruise now.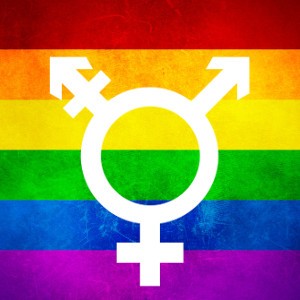 Advice for LGBTQ travellers to Berlin
The activities we present in this romantic guide to Berlin were experienced by us as a gay couple travelling in Berlin. If you book any of these activities, you can be sure you will be welcomed as a gay couple. This is one very gay friendly city, which you can read more about it in our gay travel guide to Berlin. Also, be sure to check out our interview with local boy Marcel about gay life in Berlin.
VIP Seats at the Friedrichstadt-Palast
The Friedrichstadt-Palast (more commonly known as just The Palast) is an iconic and famous theatre in the heart of Berlin. It was built in 1865 as a market hall before being converted into a circus and finally into the theatre it is today.
It is now billed as "the largest and most modern show palace in Europe".
We watched The WYLD at the Palast, which included hot topless dancers, crazy cabaret, incredible singing, flamboyant dance routines and plenty of fabulous outfits:
The Palast offers a Sky Lounge Seat package, ideal for couples.
The Wall Sky Lounge Seats is a five star luxury experience, where you are welcomed with a glass of Champagne, have the best seats in the house with a bird's eye view of the action, snacks, unlimited wine and all in extremely comfortable leather designer armchairs.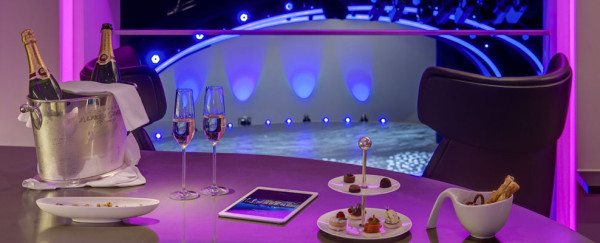 Dine at the highest restaurant in Germany
The Fernsehturm Berlin TV Tower at Alexanderplatz is one of the most iconic buildings of the city. At 368m (1,207 ft), it is the highest structure in Germany and one of the tallest in the EU.
The Telecafé is 207m (679 ft) high and it slowly spins round, making it the highest revolving restaurant in Germany.
This was one of our most memorable dinner experiences: overlooking the Berlin skyline at sunset from over 200m high as you turn slowly to get the full 360 degrees view. Book your romantic dinner.
The restaurant takes 1 hour to fully revolve 360 degrees and is hands down the best view you can possibly dream of for a romantic dinner with your beau.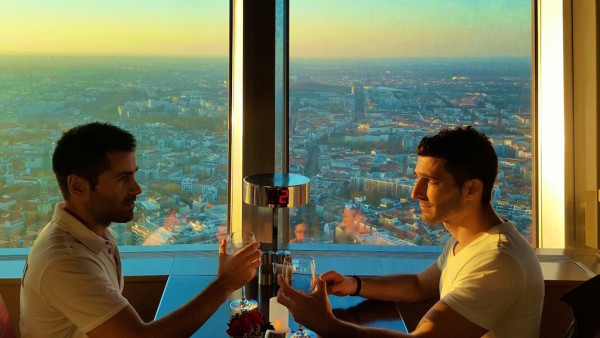 Indulge yourself at the Liquidrom Spa
Indulge yourself for a wellness experience for 2 at the Liquidrom Spa in the middle of the city. This spa is aimed at couples looking for a romantic and quiet place to relax and enjoy themselves.
The centre piece is the dimmed Cuppola Hall with a pool of warm saltwater. It has underwater music playing, which along with the therapeutic colour and lighting effects, creates an atmosphere of complete tranquility.
They also have several saunas, including one infused with different aromas. Massage addicts will love the variety of spa treatments available, including our favourite, the Balinese Herbal Pouch, which is filled with coconut, herbs and spices. Check reviews on Tripadvisor.
This is the place to be indulged and get cozy with your partner.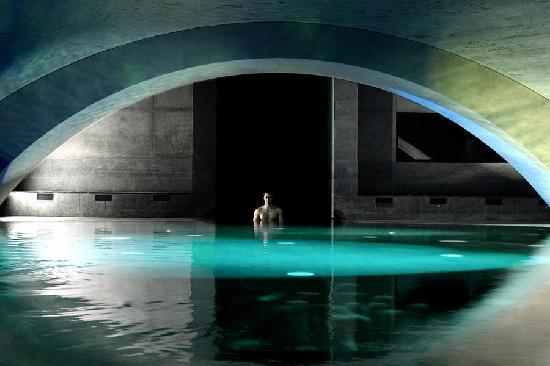 Evening walks through the iconic sites of Berlin
Berlin is a beautiful city to walk in, particularly in the evening when the iconic buildings are lit up.
The famous Brandenburg Gate stands out of course, not only for its majestic beauty, but because it is a symbol of reunification. During the days of the Berlin Wall, it was on No Man's Land and therefore abandoned for 3 decades. It wasn't until 1989 when this famous landmark was reopened and restored to its former glory.
The East Side Gallery on Mühlenstrasse in the Kreuzberg area is another focal point for memories of the former Berlin Wall and another part of the city we enjoyed walking through together.
It is now a colourful 1.3km (0.8 miles) memorial with intricate graffiti and 105 paintings by artists from all around the world, making it one of the largest and longest lasting open air galleries in the world.
One section of it even has a gate devoted to lovers, where you can seal your love with a love lock.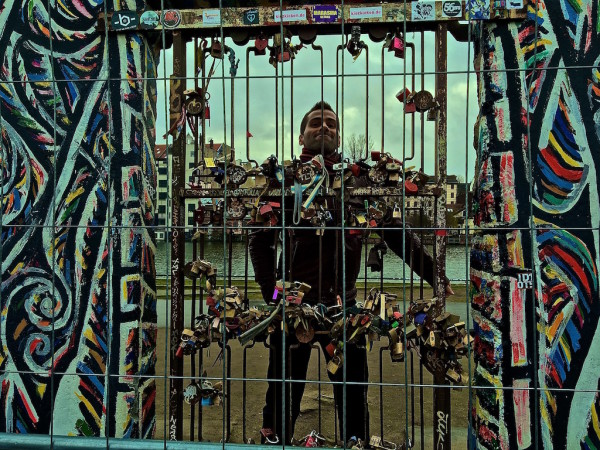 Happy travels are safe travels
We recommend you always take out travel insurance before your next vacation. What happens if you suffer from illness, injury, theft or a cancellation? With travel insurance, you can have peace of mind and not worry. We love World Nomads travel insurance and have been using it for years. Their comprehensive coverage is second to none and their online claims process is very user friendly.
If you enjoyed reading, please pin me: