TERMS OF USE: There is a chance that some of the content on this page has changed since it was last updated. By reading this article, you consent to our Terms of Use and Disclaimer. Happy Travels!
DISCLOSURE: Some of our posts may contain affiliate links which we may receive a commission if you choose to book something through one of our links.
Here are all the ways to get from Cologne airport to the Cologne city center, no matter how late you arrive.
One of the coolest cities in Germany, with an impressive Cathedral and possibly the most laid back and open-minded people in the country. At least we thought so. This is one city we loved partying in, especially during its famous Carnival.
For us, we'd even go so far as to say it rivals Berlin as Germany's gay capital city, with tons of queer hangouts, events and parties taking place throughout the year.
If you're heading to Cologne via plane, then you'll be landing at the Cologne Bonn (or Köln Bonn in German) Airport. Located about 14km southeast of Cologne, the airport is open 24 hours a day and has good public transport links to most places in the city. We've put together this comprehensive guide to help you work out the best way to get from Cologne airport to the city centre.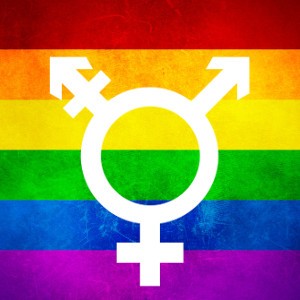 Advice for LGBTQ travellers
Cologne is in our opinion, one of the gayest cities in Europe! There are tons of LGBTQ parties and events happening throughout the year, particularly during the Carnival in February and Pride in July. For more check out our comprehensive gay guide to Cologne and also read what gay life in Germany is like in our interview with local boy, Marcel.
Cologne Welcome Card
First things first, if you're going to be spending some time exploring Cologne and using public transport to get around then the KölnCard is a must-have! This little card gives you access to all the public transport within the city for a fixed time (24 or 48 hours) as well as lots of discounts to the best attractions, museums, tours and even places to eat. You can order the KölnCard online and print it out before you travel, purchase it at the airport from any of the KVB or DB ticket machines, or buy it online here and then pick it up from the tourism office in the city centre.
S-Bahn Trains
Using public transport to get from Cologne Airport to the Cologne city centre is actually pretty easy as there's a train station right in the airport! The S-Bahn trains connect to the Köln-Hauptbahnhof (Cologne Central Station) around three times an hour and only take about 14 minutes to get there. You can't buy tickets online for the S-Bahn as it's part of the DB (Deutsche-Bahn) local transport system. You will need to purchase your tickets from the vending machines at the station but if you ordered your KölnCard ahead of time (or bought it at the airport) then you can just use that. Tickets from the airport to Köln-Hauptbahnhof only cost about €3, or nothing if you've bought a KölnCard!
Regional Express (RE) Trains
You can also the Regional Express trains to get to Cologne Central Station from Cologne Airport. These trains are faster, so you'll get to the city centre in just 11 minutes, but they only run twice an hour. You can put in your general arrival time and date on the DB website here (put in Köln/Bonn Flughafen to Köln Hbf) to plan your journey ahead of time. The website shows both S-Bahn and RE trains. Bear in mind that like the S-Bahn trains, you can only purchase these tickets at the station (they also cost €3), unless you have a KölnCard which lets you ride for free.
Intercity-Express (ICE) Trains
The Intercity-Express is the fastest train from the airport to Cologne, at just 10 minutes, but it's also a bit more expensive than the DB trains at €8 per person. I mean, €5 extra for just one minute faster than the Regional-Express? We'll just take the RE train thanks! If, however, you are heading to somewhere else in Germany like Dusseldorf or Frankfurt, or even other destinations in Europe like Amsterdam or Brussels, then these ICE trains are the fast, long-distance ones you want to get. You can't use the KölnCard for ICE trains either.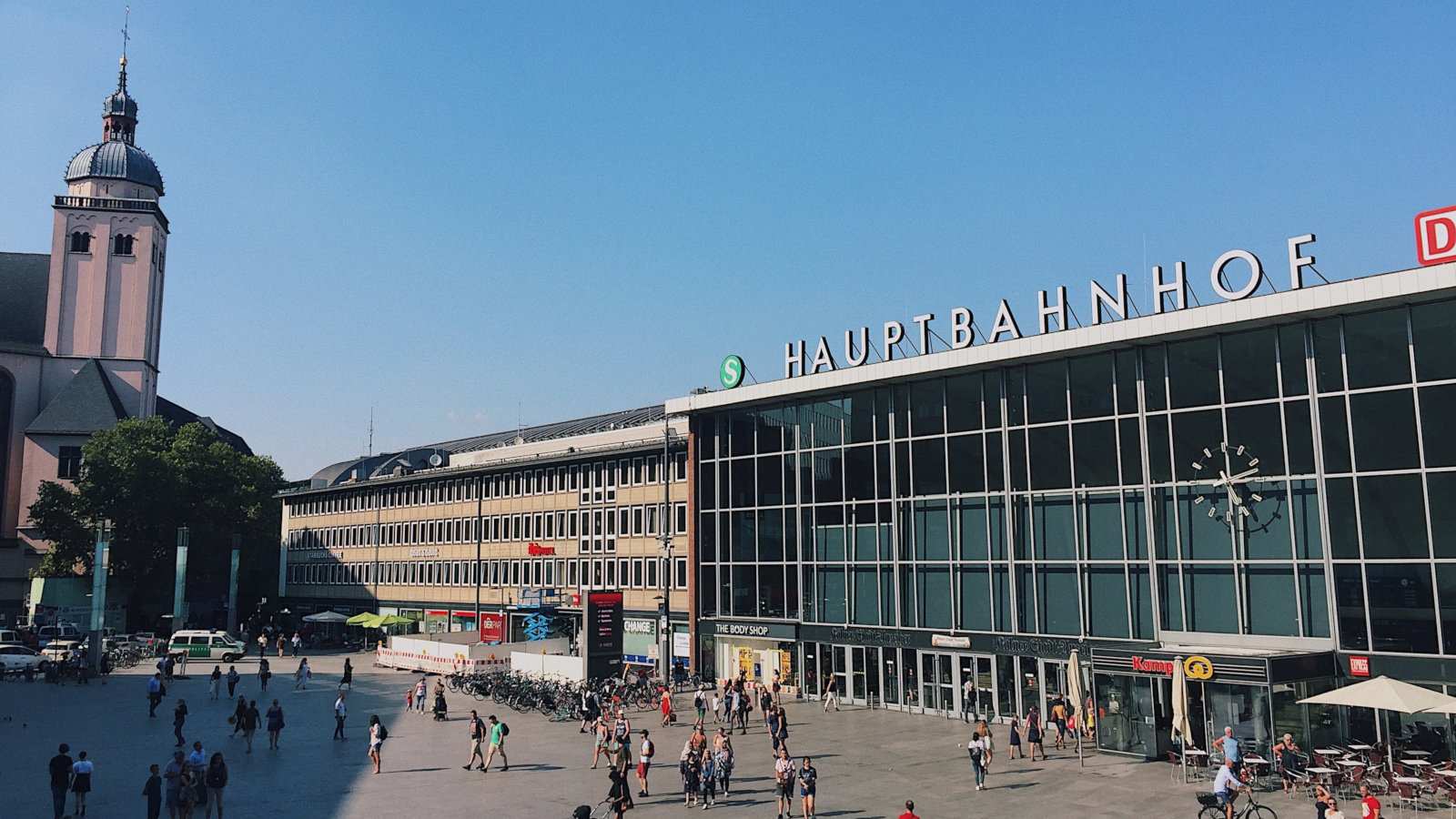 Public Buses
If you don't want to catch a train then you can also get to Cologne by bus, although there's only one bus that travels to the airport. Bus line 161 travels between the airport and the Porz Markt train station every 30 to 60 minutes between 4.18am – 11.48pm. It takes about 15 minutes and only costs €3 like the trains, however, Porz Markt station is a fair way out of the city centre so you will then need to catch another bus or train to get to the Hauptbahnhof.
The best way to reach Cologne city centre…
is with the S-Bahn or Regional Express train. They both take you directly from the Cologne Airport to Cologne Central Station, cost just €3 each way (or nothing if you've got a KölnCard!) and only take between 11 and 15 minutes to get you into the city of Cologne.
Taxi or Uber
There are official airport taxis waiting outside the airport terminal 24/7 if you don't want to use public transport. It takes about 15 minutes to drive from the airport to the Cologne city centre and generally costs around €27. It's pricier than public transport but might be a good choice for those who don't want to try and manage their luggage on public transport, or if you're arriving late at night. And of course, even once you get to the central station in Cologne you still need to get to your accommodation from there! Sometimes a taxi is just so much easier.
As of 2019 Uber also now operates in Cologne, which is an even easier and worry-free experience as all the payments are managed within the app. This is also ideal if you don't speak German as you set your pick up and drop off points in the app so it doesn't matter if you can't tell your driver where you want to go! You can download the Uber app here, and don't forget to use our invitation code to get a free ride: sebastienc221ue.
Private Transfer
If you want the ease and comfort of a taxi without having to wait in queues, haggle over prices or run the risk that there won't be any available, you can also pre-book a private transfer from the airport. By doing this you will ensure you have a professional English-speaking driver waiting for you at the airport ready to whisk you straight to your accommodation without any hassle. If you're arriving late at night, have a lot of luggage or just don't feel confident navigating public transport as soon as you arrive, this is a lovely stress-free option.
Arriving late at night at Cologne Airport
Since Cologne Airport is open 24 hours a day, you might be getting in very late at night, especially if you use one of the low-cost airline carriers. Luckily you can still use the RE and S-Bahn trains as they run all night long and there's roughly one train every half an hour to 45 minutes. If you don't want to wait around for the next train you will also still be able to use a taxi, uber or private airport transfer at any time of night.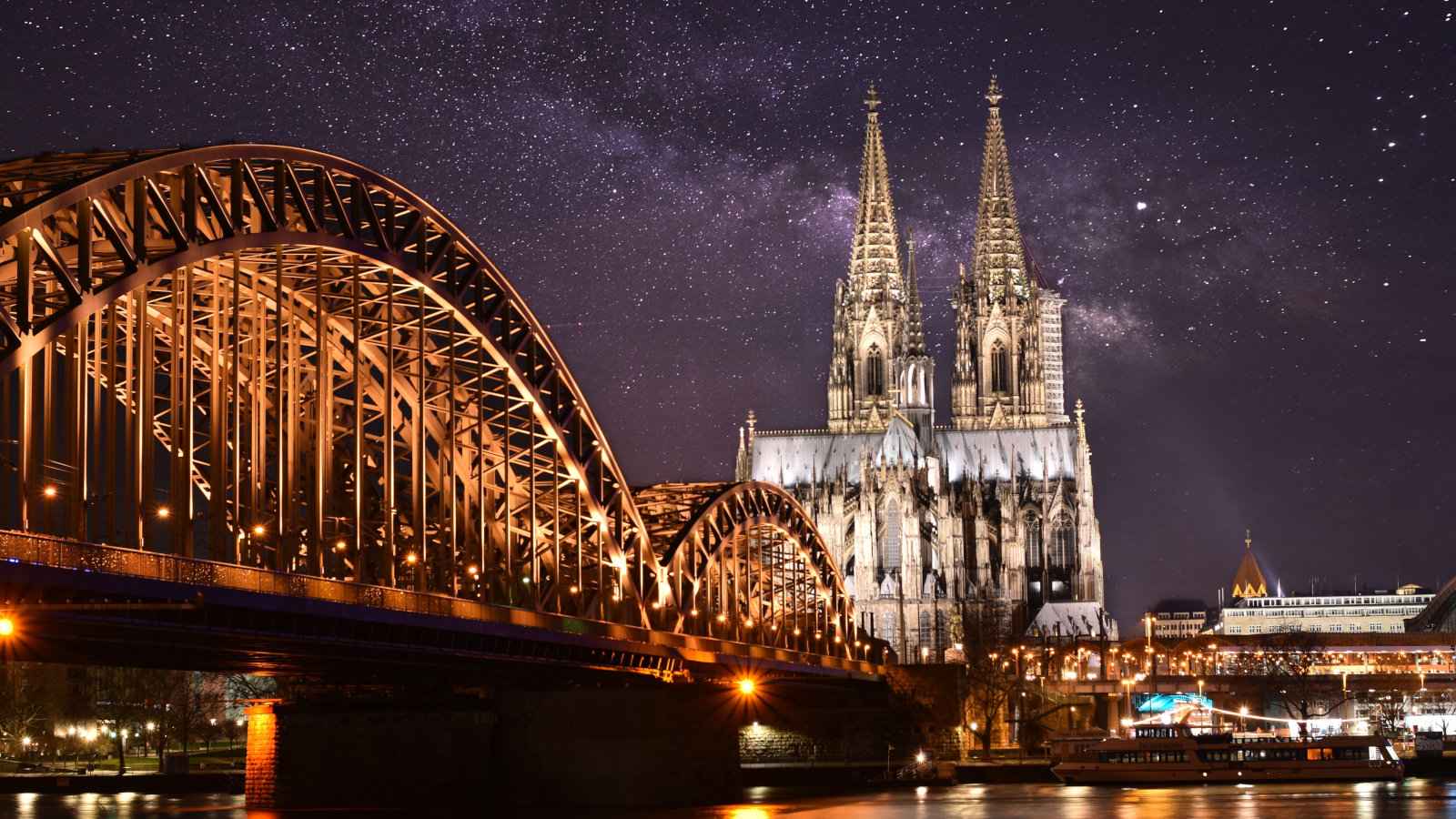 Getting Around Cologne
Once you're in the city centre of Cologne you can get around the Old Town area quite easily by walking but if you've got the KölnCard then you'll be able to use the buses, trams, subway and trains at no extra cost. Even if you're not using the card you only need to buy one ticket for the tram, bus or suburban railway – which you can get at machines marked KVB.
The tram and subway system are basically the same in Cologne, so even if you get on a "tram" it might go underground and vice versa. There are ticket machines on nearly all the trams and buses, as well as next to all public transport stops. On weekdays most of the tram lines run until 1am while they run through the night on weekends, perfect if you want to party!
Where to stay in Cologne
The city of Cologne is divided into nine city districts as well as lots of different smaller neighbourhoods with diverse vibes. Most visitors will be exploring the central Old Town area though, so you'll want to stay where it's easy to get to this part of the city. These are our personal picks for where to base yourself in Cologne.
Old Town (Aldstadt): Many of Cologne's most popular attractions and museums are located in the centra Old Town neighbourhood, so it's a convenient area to base yourself for exploring. Since it's so popular there's plenty of excellent hotels, but also some quite pricey ones. Check out the most central Cologne hotels.
The Belgian Quarter: West of the Old City is the hip and happening Belgian Quarter which tends to attract a younger crowd. The bohemian streets are filled with pubs and cafes, as well as museums, theatres and art galleries. If you want to be close to the vibrant nightlife and best shopping in the city, this is where you'll want to stay.
Deutz: Directly across the Rhine River from the Old City of Cologne, Deutz is often overlooked as an accommodation location because it's also the city's business centre. There are some very classy hotels here with fabulous views of Cologne's skyline, as well as more budget options. Have a look at the best hotels in Deutz.
Things to do in Cologne
After you've got your accommodation and transport into the city sorted, it's time to start planning what you'll do in Cologne! These are our favourite things to see and do in when we're in Cologne:
Discover the origin of Eau de Cologne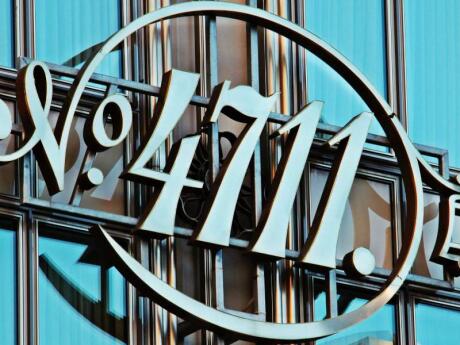 Did you ever realise that "Eau de Cologne" originated IN Cologne? 'Coz we sure didn't! At least not until we visited the World of Fragrances at 4711 Glockengasse. The original perfume called "Eau de Cologne 4711" was mixed here by Italian perfume-maker Giovanni Maria Farina all the way back in 1709. Since then the term cologne has come to be used more generally for perfumes marketed towards men, but we really enjoyed learning about its history at this unique 'fragrance workshop'. Inside the building are a shop, a historic exhibition and even a fountain where you can dip your hands in pure Eau de Cologne!
---
Discover Cologne's street art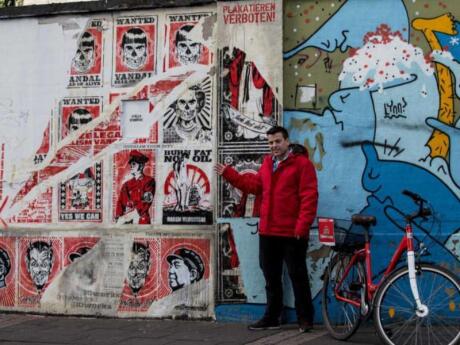 Another really unique way to experience Cologne is via a street art tour on bicycles. This alternative and fun tour takes you out of the crowded Old Town to the vibrant neighbourhoods to the west of the city. The hip Belgian Quarter and quirky Ehrenfeld district are both prime locations to find cool street art. Rather than using public transport you can get some fresh air by riding bicyles, with a knowledgeable guide to take you to the best art spots. Do note that this tour is only available on weekends and only between the warmer months of March to November.
---
Discover Cologne on a gay tour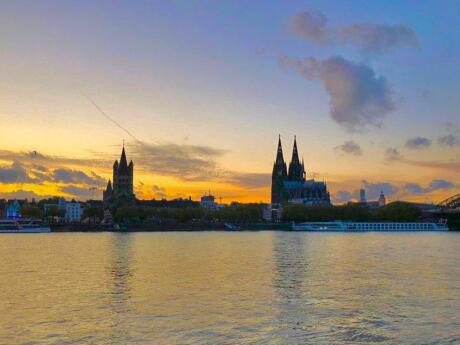 If it's your first time in Cologne then you'll want to get acquainted with the city, and what better way to do that than on an LGBT walking tour? There are actually two different Gaily tours of Cologne to choose from, one that explores the history of the city (from a gay slant) during the day as well as a night-time tour to the best gay bars and clubs! The day time tour is the perfect way to learn all about Cologne's 2000 year history while visiting beautiful spots like the Cologne Cathedral, the Town Hall and the Great St. Martin Church. Plus, with a local gay guide, you'll learn details other tour guides may not know.
---
Visit the Cologne Cathedral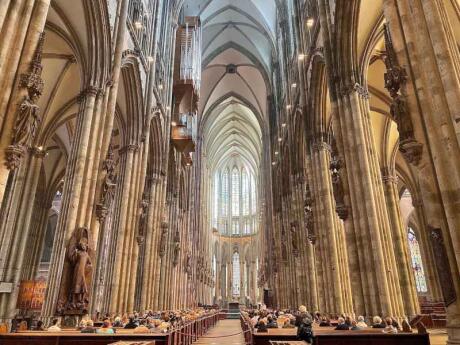 One of the most well-known icons of Cologne is, of course, the Cathedral. This UNESCO World Heritage Site is a stunning example of Gothic architecture, the most visited landmark in Germany, and also the largest Gothic church in Northern Europe! But don't just look at it from the outside, as the interior is just as magnificent. You can visit the interior of the cathedral outside of worshipping hours, but these vary so make sure you check the website for daily opening times. You can also join guided tours to explore the excavations underneath the cathedral and the rooftop for amazing views over Cologne.
---
Get spooky on a nighttime ghost tour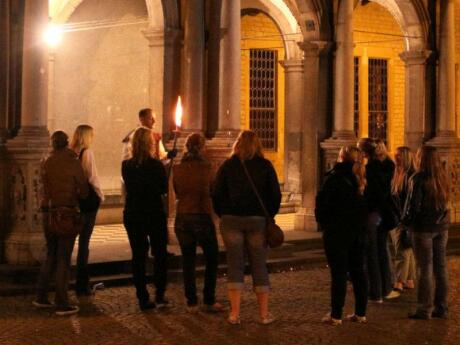 Yes, you could just explore Cologne's awesome bars and clubs (totally do that btw) but for something a little different for those who love horror movies, why not go on a ghost tour?! This nighttime ghost tour of Cologne takes you down the dark alleys and hidden parts of the city while you learn all the creepiest local legends. The guide even dresses up as a night watchman, complete with a burning torch, which makes the stories seem so much spookier! We absolutely loved hearing about glowing coaches, ghosts, demons, evil spirits, and women dressed in white as we clutched each other in fright…
---
See Cologne's past – literally!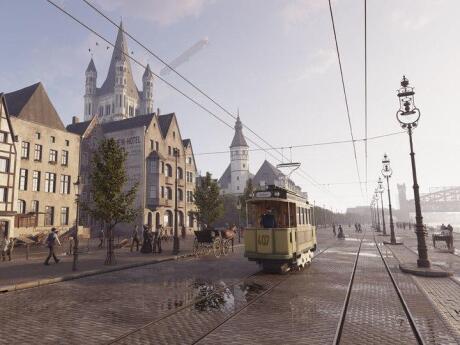 Have you ever wished you could go back in time to see how a place used to look? We were amazed to discover that you actually CAN do this in Cologne, via virtual reality at the TimeRide Köln! Once you arrive you put on 360-degree VR glasses, sit inside a historically accurate replica of a tram and then go on a ride through what Cologne would have looked like in the year 1900. As well as the virtual reality tram ride you can also look at a 3D photo exhibition of famous sites in Cologne and watch a short film about the city's history. This was definitely the most fun history lesson we've ever had!
---
Explore the Melaten Cemetery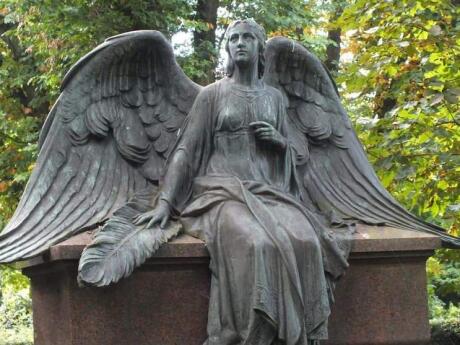 We know what you're thinking, "isn't it a bit morbid to visit a cemetery?" But really, they can be both lovely and interesting places. The Melaten Cemetery (or Melatenfriedhof) is a beautiful and fascinating spot that you can explore as part of an informative tour. Located in the middle of a gorgeous park just a bit further west of the Belgian Quarter, there are lush plants everywhere as well as impressive statues and gravestones. Some famous Cologne residents like Giovanni Maria Farina (the guy who invented Eau de Cologne) and Hans Imhoff (who started up the Cologne chocolate museum) are buried here as well.
---
Taste some chocolate!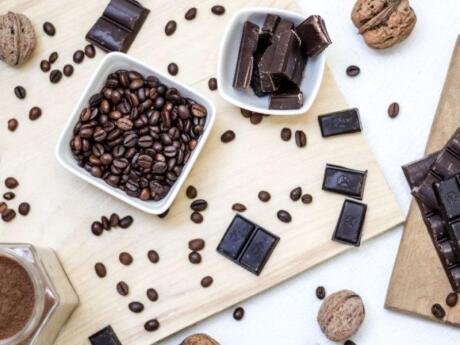 A museum dedicated to the history of chocolate? Where do we sign up?! With a collection that traces 5,000 years of chocolate history, we learned all about the pre-Colombian, Mayan, and Aztec ways of using chocolate, right up to how this sweet treat arrived in Europe. It's not all about history though, this museum is so cool that it includes a tropical greenhouse where you can see cocoa plants growing, a huge chocolate fountain overlooking the Rhine river and LOTS of tasting samples as you explore the production line! There's also a grand chocolate cafe filled with decadent delights if you haven't had quite enough chocolate…
---
Sample some German beer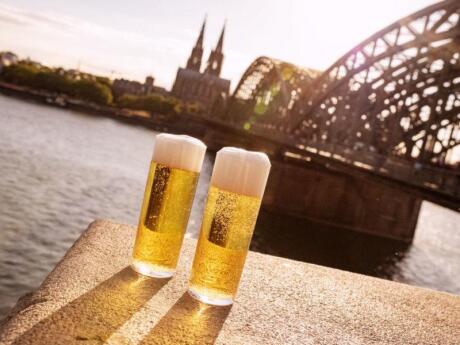 As well as chocolate, Cologne is well-known for its delicious local beer called Kölsch. You can learn more about Cologne's brewing culture on a fun brewery tour that includes plenty of beer tastings! This is also a unique way to explore Cologne, as the guide tells you interesting stories about sites in the city along the way. You'll get to visit Cologne's largest brewery as well as one that's more than 700 years old. We also found that the guides work really hard to ensure the group gets along and since the tour is flexible they make sure everyone gets to visit the types of places that are of most interest to the attendees.
---
Like this post? Pin it