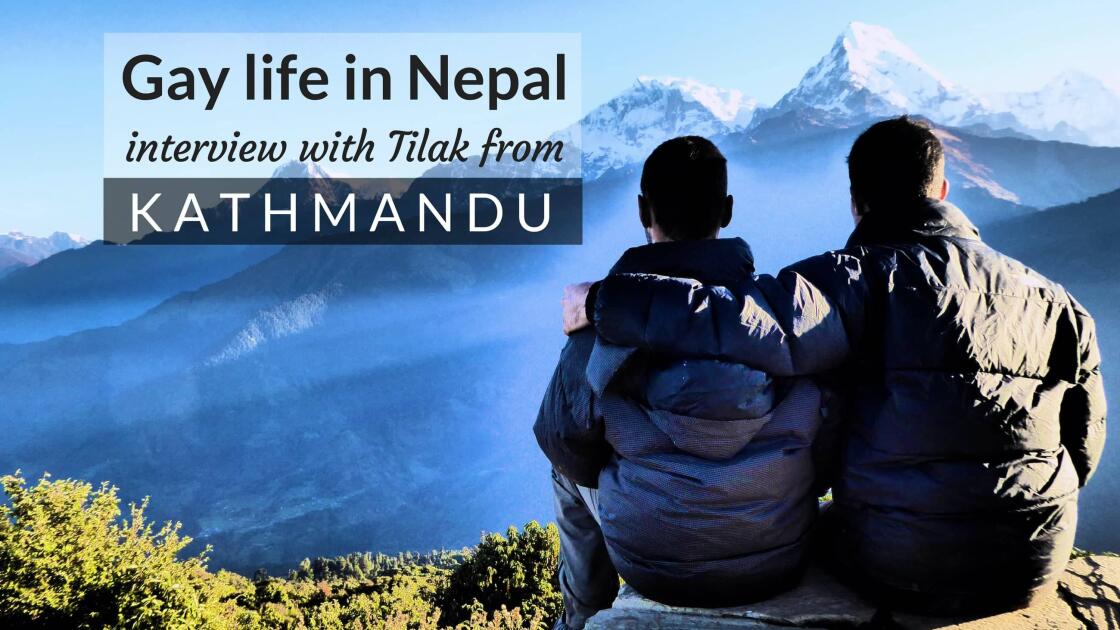 Nepal ranks as one of our favourite destinations. It has some of the most beautiful scenery we've ever seen, particularly on the Annapurna circuit, and foodies will be excited to taste the many types of dal bhat. The icing on the cake, Nepal is a gay friendly country – by Asian standards of course.
Before arriving in Nepal, we expected it to be another very socially conservative South Asian country like the Maldives, India and Sri Lanka, where homosexuality is a crime. However, unlike it's more conservative neighbours, the Nepalese government has over the past decade taken extremely positive steps to protect its LGBTQ community instead of criminalising them:
in 2007, the Nepalese Government legalised homosexuality
in September 2015, the Nepalese government enshrined new anti-discrimination laws into the country's constitution including legal protection for LGBTQ minorities.
As visitors to Nepal, we first noticed this when having to complete our landing card when we arrived at Kathmandu airport; it contained a third "Other" tick box for a person's gender: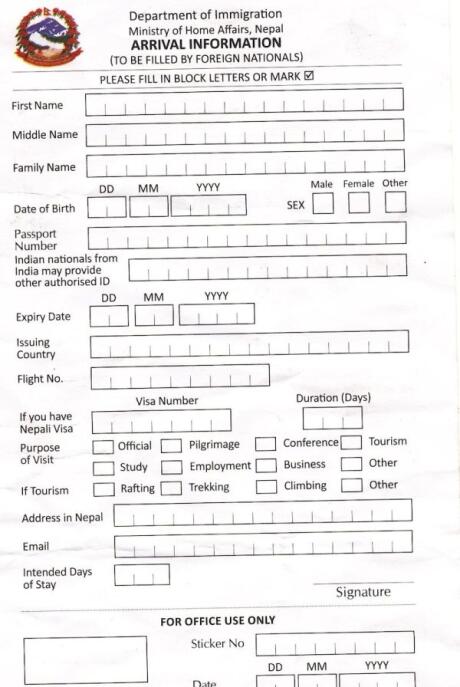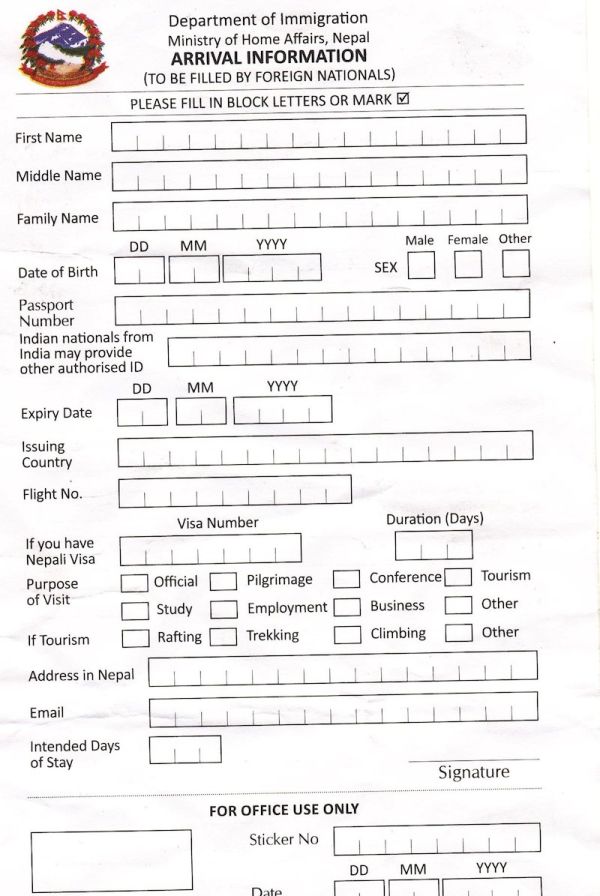 The push towards gay tolerance and acceptance by the government can be seen in Nepalese society. We felt extremely welcome travelling as a gay couple in Nepal. We never had problems getting a double bed, and only ever encountered warm friendly people, curious to know more about us.
In Kathmandu, we met local boy Tilak, who showed us the small gay scene in Thamel and told us more about what gay life is like in Nepal. Whilst the country is very progressive on paper, and to foreigners, for the local LGBTQ community, Nepal is still very conservative, and for this reason, Tilak asked that we keep his identity anonymous.
DON'T MISS OUT!
Be the first to read the next one…
Get our latest interviews with gay locals, in-depth gay travel guides, inspiring stories, savvy planning tips, and exclusive discounts on gay tours. No spam. Never. Not ever. Just fun and interesting blog posts delivered straight to your inbox.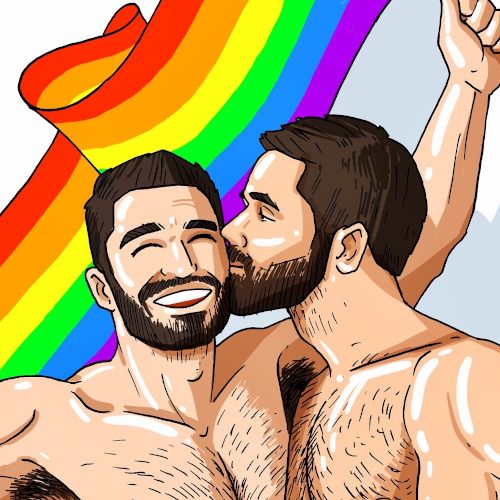 Hello Tilak, please introduce yourself:
Namaste Stefan and Seby. I am Tilak, 38 years, living and working in Kathmandu.
I've also lived and worked a great deal abroad, especially in the USA and the UK, but have for years now settled back home in Kathmandu where I work as a social worker.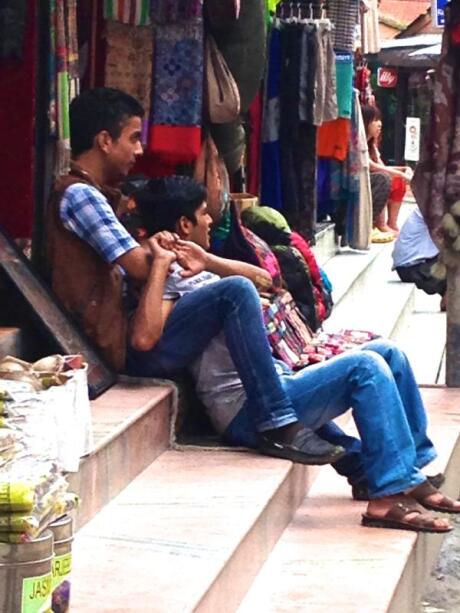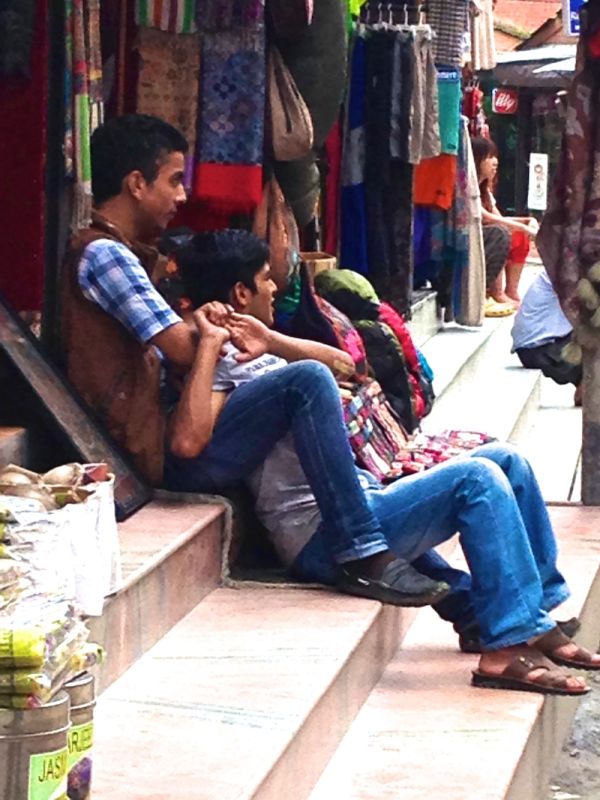 Are you openly gay?
I am out to my immediate family (parents, siblings), close friends and some colleagues including my boss. I am lucky to have open minded parents They are extremely supportive and have no issues with it, but have asked me to be discrete to avoid 'society' gossiping.
I haven't told anyone else, although I'm sure they've figured it out by now. I live in a society, where marriage is the norm: I am now in my 30s and am still not married, which is a big deal here!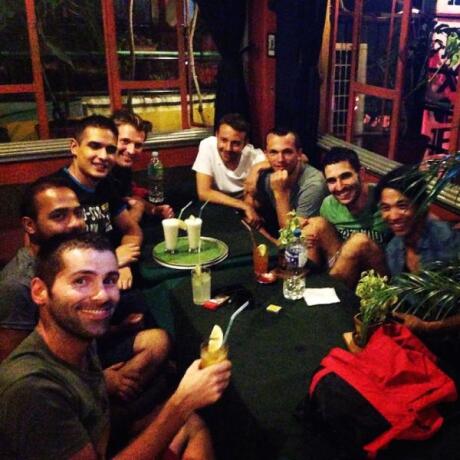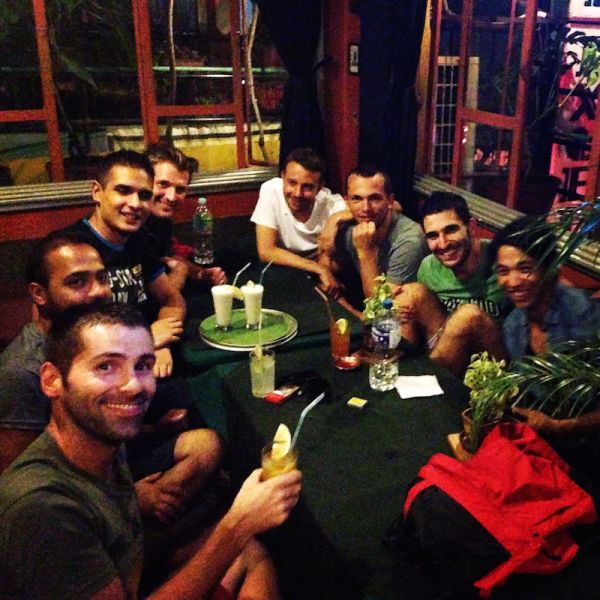 What's it like growing up gay in Nepal?
Nepal is a socially conservative country. Boys are expected to eventually marry in Hindu culture, and gayness is not particularly accepted.
But the capital city, Kathmandu, has become more international and touristy over the years, largely due to the trekking industry. So much so that we now even have local tour companies here dedicated to gay travel for example, which I think is amazing for a South Asian country! This has also really helped shift attitudes here, making it easier for the younger generation.
One other related thing that comes to mind, growing up, we're used to seeing two men holding hands and being very docile with each other in public. This is something you will see a lot of in Nepal, and also in India. This is not a gay thing at all, it's just cultural for us – a sign of friendship amongst men, nothing more.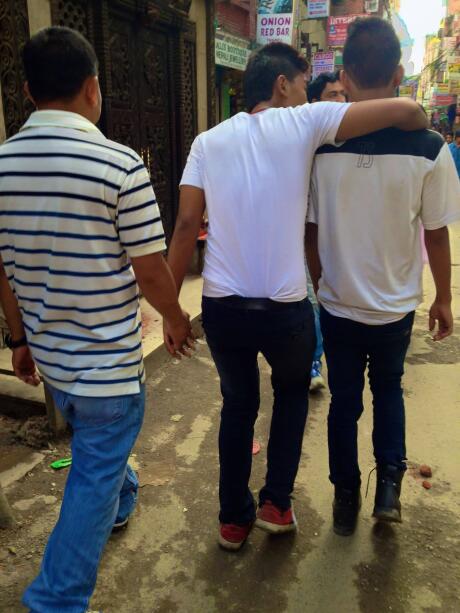 What's the gay scene in Kathmandu like?
The gay scene of Nepal is largely based in Thamel, central Kathmandu. Outside of the capital, there isn't much of a gay scene anywhere else. We use gay mobile phone apps like Grindr and Scruff to connect with each other.
The main gay bars and clubs in Kathmandu are:
PINK Tiffany: this is the main gay bar. It was opened by the famous transgender model and activist: Meghna Lama. By day it's a restaurant, and in the evening it's my favourite place to come for cocktails. It's open every day from 10am to midnight. It's located at Freak Street, Kathmandu 44600.
Fire: although this is primarily a straight club, on Friday nights it attracts a lot of local gay boys, and is the best gay club night out in Kathmandu. Best time to come is after 11pm. It is located at: Chaksibari Marga Thamel,

Kathmandu. To go there, ask for the Reggae bar, which everybody knows – it is located on the first floor under the Reggae bar.
Purple Haze Rock Bar: one of the most popular clubs in Kathmandu and also very gay friendly. It's a rock club and usually has some of Nepal's best bands playing live. It attracts a fun, open minded and very mixed crowd, which is why we love it. It's open everyday from 5pm till midnight. The address is: Thamel, Kathmandu, Nepal 977.
DON'T MISS OUT!
Be the first to read the next one…
Get our latest interviews with gay locals, in-depth gay travel guides, inspiring stories, savvy planning tips, and exclusive discounts on gay tours. No spam. Never. Not ever. Just fun and interesting blog posts delivered straight to your inbox.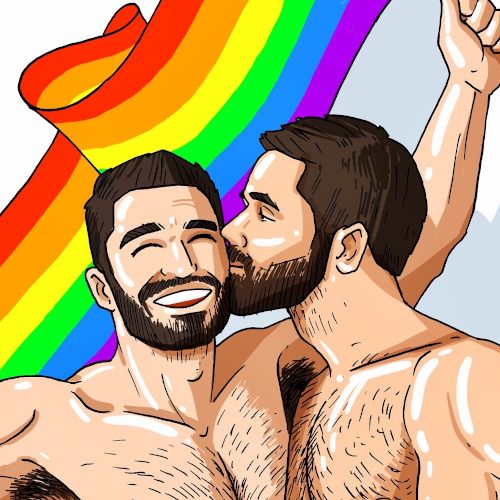 Are there any gay friendly hotels you recommend in Kathmandu?
For Kathmandu, based on the opinions of gay friends from abroad who've visited Nepal, I would recommend these ones:
A brand, welknown for its strong LGBT focus.
Located near Boudhanath Stupa, a UNESCO world heritage site.
Prices start from $180 / £120 per night.
This is the only hotel in Kathmandu who advertises itself as a gay-friendly hotel.
Located in the tourist center of Kathmandu,Thamel, where all the action happens.
Prices start from $30 / £20 for a double room.
STAY WITH A GAY LOCAL
Misterb&b is the Airbnb equivalent for the LGBTQ community. Unlike on Airbnb, you know your host is gay, avoiding any nasty surprises when you check in. It is also a great way to meet gay locals and discover the underground gay scene. Click below to get 10 € (or $10) off your first booking.
Are there any popular gay pride events in Nepal?
We have an annual pride parade held in August/September on the day of Gaijatra (a local Nepali festival of cows). The turnout is pretty high and it's a lot of fun.
Another popular event we love is a gay beauty contest called Mr Gay Handsome held every June in Kathmandu. It was started by The Blue Diamond Society, one of our most popular LGBTQ organisations.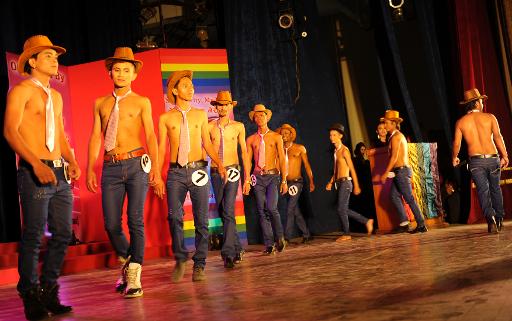 Are there any particular styles of saris you recommend we wear for Kathmandu gay pride?
Hahaha I agree with you boys. The sarees are beautiful and make for a fabulous outfit, especially during pride.
To be honest, one would do, they're all awesome! My favourite is the black/red saris worn by the Newar women, called haku patasi: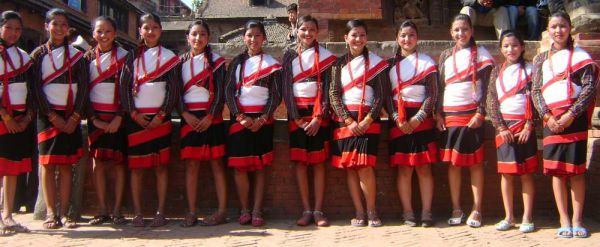 What are some of the highlights you recommend for gay travelers to Nepal?
Trekking in the Himalayas is the highlight for most, especially to Mount Everest Base Camp. I personally prefer the Annapurna Trek to Thorong La Pass which explores different landscapes and instead of camping, you stay in guesthouses, allowing you to experience local cultures.
Pokhara is also a place I love to visit for a chill weekend. There's nothing more relaxing than renting a boat for the day and just sailing down the Pokhara Lake, particularly with a special someone by your side.
DON'T MISS OUT!
Need More Gay Travel Inspiration?
Get in-depth gay travel guides, inspiring stories, savvy planning tips, and exclusive discounts on gay tours. No spam. Never. Not ever. Just fun and interesting blog posts delivered straight to your inbox.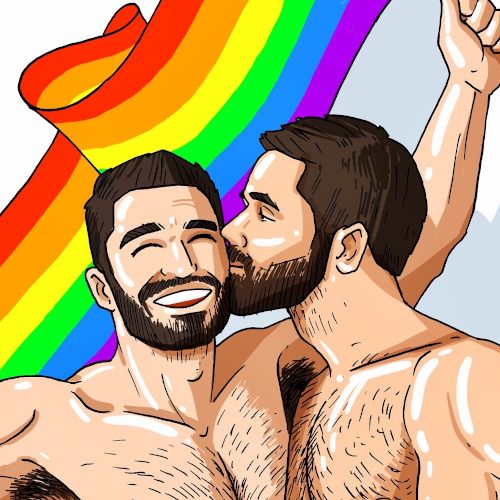 Happy travels are safe travels
We recommend you always take out travel insurance before your next vacation. What happens if you suffer from illness, injury, theft or a cancellation? With travel insurance, you can have peace of mind and not worry. We love World Nomads travel insurance and have been using it for years. Their comprehensive coverage is second to none and their online claims process is very user friendly.
---