TERMS OF USE: There is a chance that some of the content on this page has changed since it was last updated. By reading this article, you consent to our Terms of Use and Disclaimer. Happy Travels!
DISCLOSURE: Some of our posts may contain affiliate links which we may receive a commission if you choose to book something through one of our links.
We interviewed Rione from Manila about gay life in the Philippines and what it was like growing up gay in the Filipino capital.
The Philippines is one of the most gay friendly places in Asia.
It may sound bold, but we say that for good reason. The Philippines is a country we really fell in love with. Yes, it's got some of the most beautiful beaches in the world as well as lots of natural beauty, but the real gem of this gorgeous place is the people.
Why?
The Filipinos are extremely warm-hearted. They are super friendly. They want to welcome you. They want you to love their country. And bloody hell they nail it! But most importantly of all, they'll love you whether you're straight or gay.
As a gay couple travelling in the Philippines we felt the Pinoy love. We never felt like we were being judged. We felt completely welcome everywhere we went and never experienced any issues. This is also surprising (and quite refreshing) when you realise this is a staunchly religious country with around 80 million practising Catholics.
Whilst the Philippines was good to us as foreigners, we wanted to get the lowdown of what life is really like for LGBTQ locals. In Manila, we met journalist Rione who agreed to give us this interview about what it was like for him growing up gay in the Philippines and his take on how LGBTQ friendly the Philippines really is!
DON'T MISS OUT!
Join our newsletter
Subscribe now to receive our latest interviews with gay locals, in-depth gay travel guides, inspiring stories, savvy planning tips, and exclusive discounts on gay tours.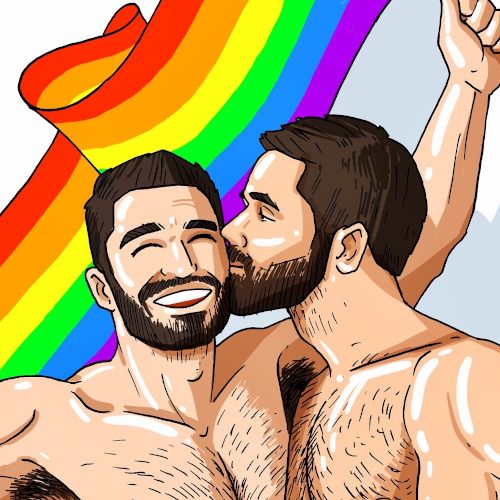 Hi Rione, introduce yourself:
Bonsoir Les Nomadic Boys! I am Rione Palacios, born in 1986, originally from Cebu City. I moved to the big city (Manila) to pursue bigger dreams (and of course to find my Mr. Big).
After writing for The Philippines Star, one of our large national newspapers, I became the marketing communications manager of a publishing firm.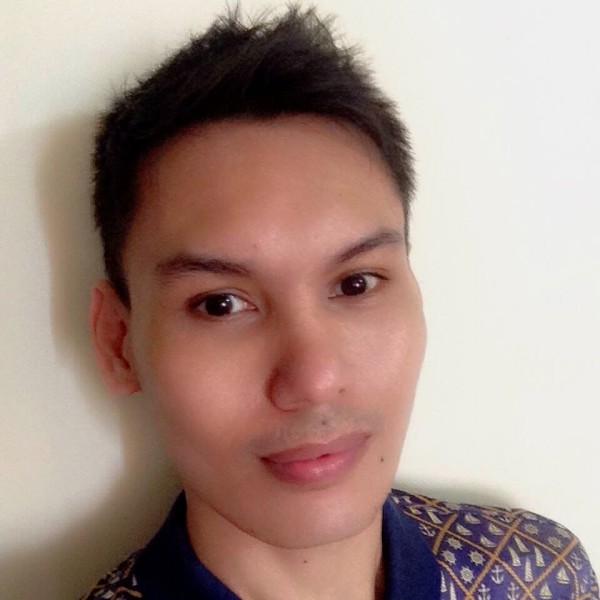 Are you openly gay?
I am openly, very much out and proud! I never felt the need to hide who I am to anybody. I strongly believe that if you cannot be true to your friends and family, then how can you be honest with yourself and be able to look at the world in the eye?
I was also lucky that I never had to come out to my family. I never needed to have a formal sit down "coming out" chat with them. I was out from the age of zero – they simply got what I served!
What's it like growing up gay in the Philippines?
It certainly came with its challenges, and sadly still does. I was raised a Catholic and went to a Catholic school as most of us are. Most gay Filipinos who are Catholic must grapple with the fact that the Catholic Church still holds quite an arcane, anti-LGBTQ stance. My school was a very heteronormative environment. Education was very "straight" focused – you will find a nice girl one day to marry and produce lots of babies…there was no room for "different ideas" to this family unit image. It also didn't help that back in those days, we had very few positive LGBTQ role models in the Philippines to look up to. This has changed massively over the past 10 years. Children at school today receive a much wider education to include things like gay sex and transgender issues.
In addition, growing up, Filipino society had a strong macho culture – ie men must act like "men" – doesn't show any emotion, produces lots of babies, and establishes his social status through dominance over women (and of course gay men). I find the younger generation to be a lot different – more accepting and far more open-minded.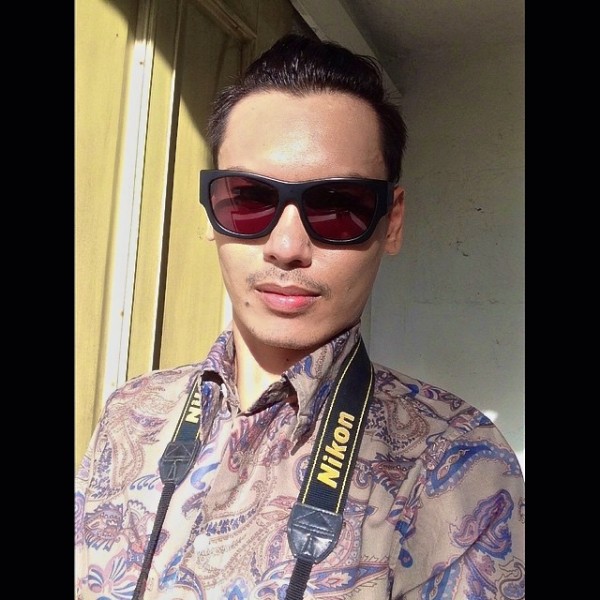 Did you ever encounter any homophobia growing up?
At school I was a bit girly acting so would get a lot of name-calling from the other guys. I also hate sport and was never really into things like soccer like all the other boys were. Otherwise, I've been fortunate not to have experienced anything violent or explicitly homophobic.
In terms of my employment, I am very lucky because the industry I work in (ie media and arts) is very tolerant and accepting of the LGBTQ community. But the corporate sector is more conservative: some of my friends who work in this sector would just not risk being "out" at work for fear of it negatively impacting their career.
Having said that, in one job interview with the VP of a big mall chain, he kept focusing on my sexuality, asking questions like: 'who do you live with?' and 'are you single?'. Luckily it didn't get too graphic beyond this – probably because the look on my face told him not to go there!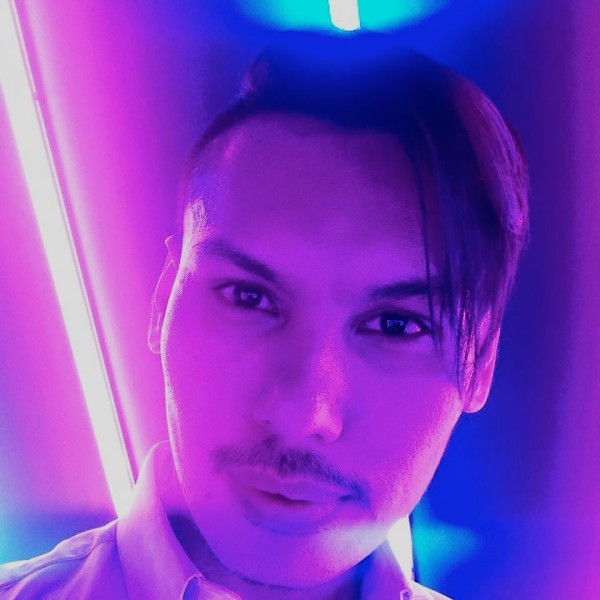 What's the gay scene like in the Philippines?
The main big cities like Manila, Quezon City and Cebu (where I'm from) have the largest gay scenes with bars, clubs, and other hangouts. I love the gay scene of Manila the best. It's constantly evolving, with more and more queer hangouts opening all the time.
Historically, the bulk of the gay scene of Manila was based in the Malate district. However, over recent years most of the gay places here have either closed down or moved to other parts of Metro Manila. The main one that still remains in Malate is the Che'lu bar. I love the vibe at Che'lu and always has Otherwise, the main popular gay hangouts in Manila are:
Over in Quezon City is the famous "Club Adonis" where I used to love going in my twenties on a Friday evening. It's a very young local crowd here, with lots of twinks and their fans! Adonis is a staple on the Manila gay scene – think lots of sexy Go-Go dancers and the occasional drag show.
My favorite gay bar in Manila is O Bar in Ortigas City. It's more of a mixed crowd in terms of ages, with some hilarious drag shows, which you sit and watch. Later in the evening, it becomes one large dancing area…then even later in the evening the dancing area becomes full of sexy topless guys dancing!
Another gay club I love is Nectar in Bonifacio Global City. As well as being a really fun, cool, hip place with really funny drag shows, they also host dating games for single gay guys.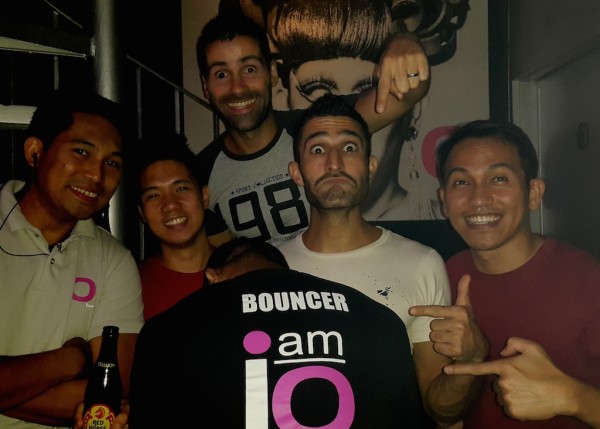 What do you think makes the Philippines so gay friendly?
I think it's down to our famous 'Filipino hospitality'! It's like our trademark, so deeply rooted in our culture. For example, if you come to our house, we will make it feel like a grand celebration because we want to make you feel welcome and special. Or if a Filipino asks you out for dinner, it is expected he/she will pay the bill as a gesture. We are a very friendly, warm-hearted people, excited to show off our country to you whether you're straight or gay.
This is why the Philippines is often cited as one of the "most gay friendly countries in the world" in various online surveys of this nature. Another thing is that by Asian standards, the Philippines definitely ranks as one of the gay havens on the continent. I'd say we are paving the way forward for LGBTQ rights in this super conservative continent. For example, we are on the verge of introducing same-sex marriage laws.
One note of caution I would add is that we do sadly have pockets of deep-rooted homophobia across certain rural parts the country, largely inspired by religious nuts (though I think this is something that is prevalent in most countries in the world). I would particularly advise LGBTQ travellers (and all travellers) to avoid the Mindanao region and the Sulu archipelago in the south of the country due to the threat of terrorism.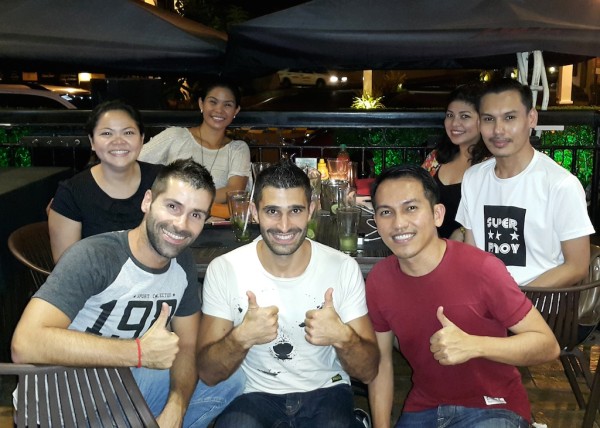 Are there any popular gay events that take place in the Philippines?
There are several, the majority of which take place in the big capital.
Metro Manila Pride is the most popular and one of the largest gay events in Asia. It takes place every March (except in 2020 due to the global pandemic!), attracting almost 100,000 people! It was also the first gay Pride event to take place in Asia back in June 1994 when it started off. Other big cities across the country have Pride events such as Quezon City in December.
In terms of film festivals, we are super proud of our Quezon City International Pink Film Festival. It takes place every March and has been going strong since 1995. We also famously hosted the first-ever Pride International Film Festival (PIFF) back in 2004 at the CCP Dream Theatre in Manila.
Another big gay event we love in the Philippines is the Mr Gay World competition. We Filipinos love a good beauty pageant! Every year we send our Mr Gay Philippines representative since the competition began in 2009. We even hosted it in 2011…and guess who won the 2017 and 2019 titles?!
Yup – it was us! In 2017, our very own John Fernandez Raspado won the competition, then in 2019, the title was won by Janjep Carlos.
How trans-friendly is the Philippines?
I would the Philippines is definitely a trans-friendly country. We have a high number of transgender people in the Philippines. Like Thailand, we are famous for this in Asia, and I for one am very proud of this! I put this down to the fact that we Filipinos are, on the whole, a very accepting society.
But despite appearances, our society is largely conservative and can sometimes be very unkind to people who are considered different. It's a strange mix. When this happens though, we quickly rally behind our LGBTQ family and all hell breaks loose! For example, the bouncers of the Valkyerie club in BG City (one of the 16 cities that makes up Metro Manila) barred transgender fashion designer, Veejay Floresca from entering because she was not wearing pants to match the 'male' sex identity on her ID card and was instead wearing a sexy yellow dress: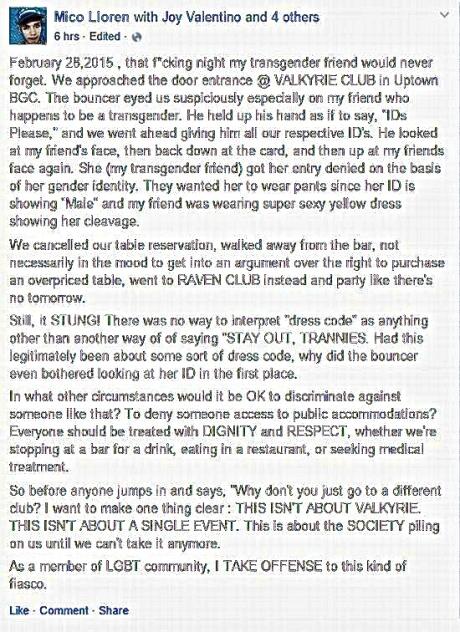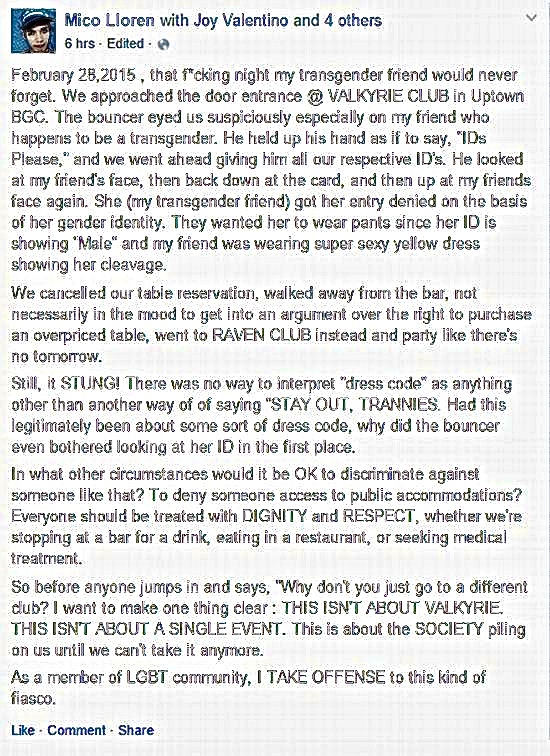 Once word about this got out on social media, there was a huge media backlash to this club, forcing them to issue a pro-transgender statement stating they do not discriminate against transwomen and transgender individuals. They also stated they need to provide further training to their staff to educate them better.
I was so proud of this when this happened! But it goes to show you why the Philippines is such a gay friendly haven in Asia, and why it is regarded as a trans-friendly country.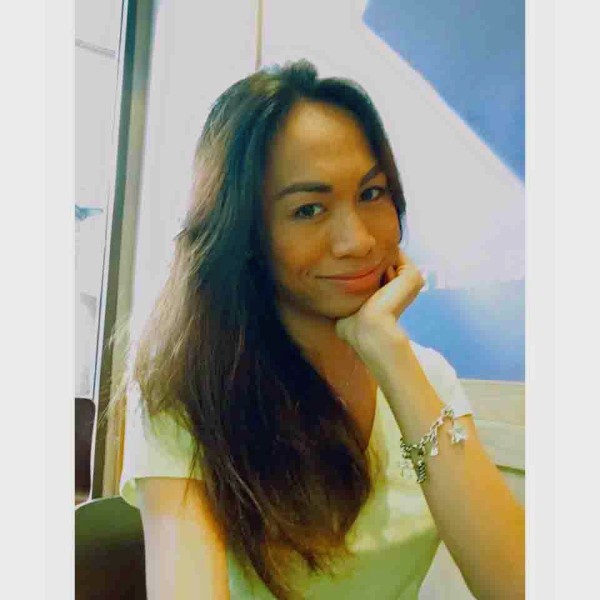 Are there any openly gay Filipino celebrities?
There are quite a few, particularly comedians like Allan K, Vice Ganda, TV presenter Boy Abunda, singer Aiza Seguerra and more.
But unfortunately, when it comes to openly gay actors, there is a shortage because they fear that coming out will compromise the roles they will receive. Whilst this may be the same in other parts of the world, we still aspire to a time when we see more openly gay Filipino actors along the lines of Sir Ian McKellan, Neil Patrick Harris, Jodie Foster, Ellen, Portia de Rossi etc.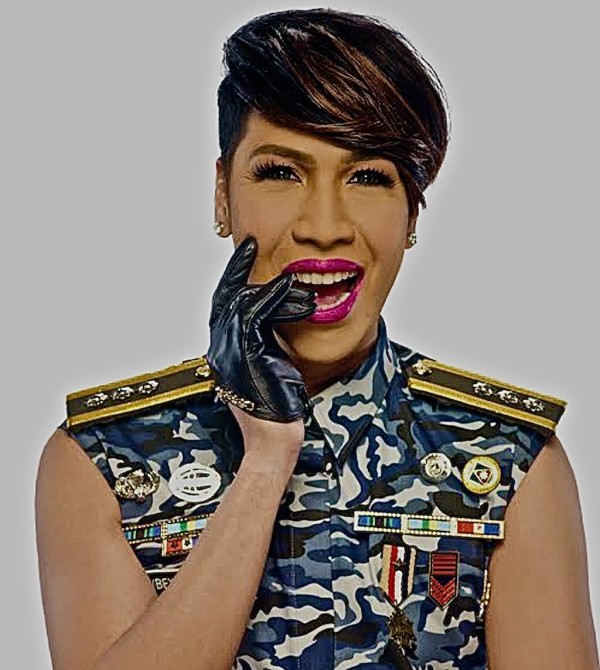 Finally, how's the search going for Mr Big?
Well boys, I'm still waiting for him…If you find anyone from all the travelling you do, just send them all my way.
Catch me on Twitter via @Le_Skinny_Bitch and let's take it from there!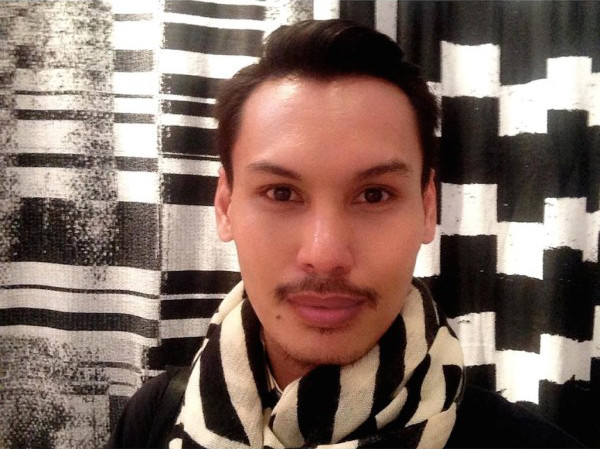 Be inspired by our Philippines travel video:
Happy travels are safe travels
We recommend you always take out reputable travel insurance before your next vacation. What happens if you suffer from illness, injury, theft, or a cancellation? Many gay travelers forget about it and regret it when something happens. Better to pay a small price and have peace of mind and not worry.
---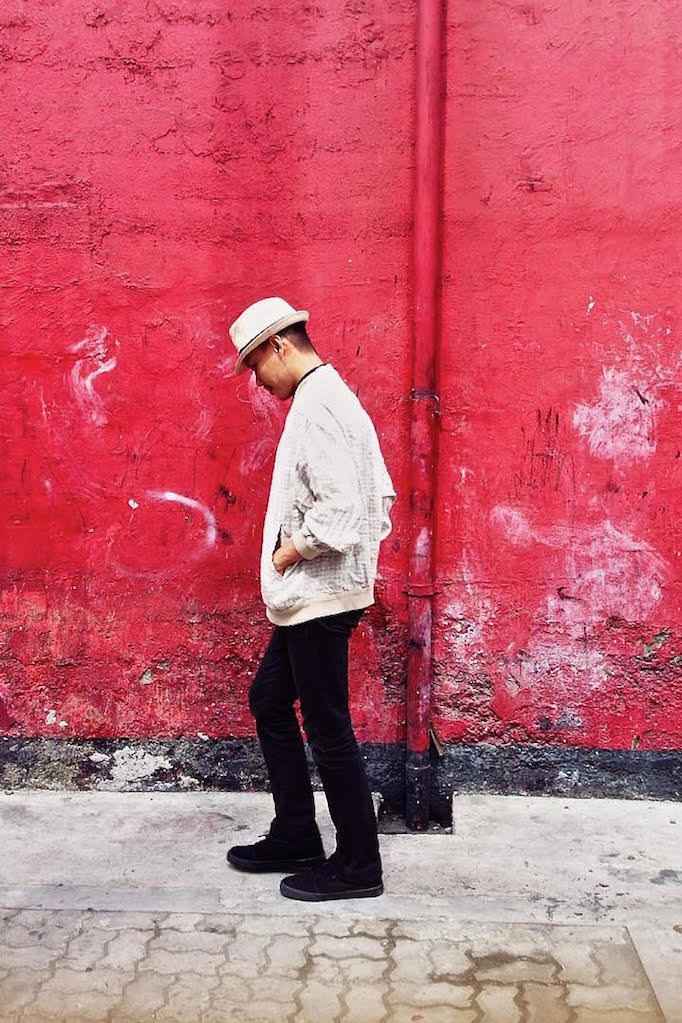 DON'T MISS OUT!
Join our newsletter
Subscribe now to receive in-depth FREE travel guides, along with inspiring stories, savvy planning tips, and exclusive discounts on gay tours.