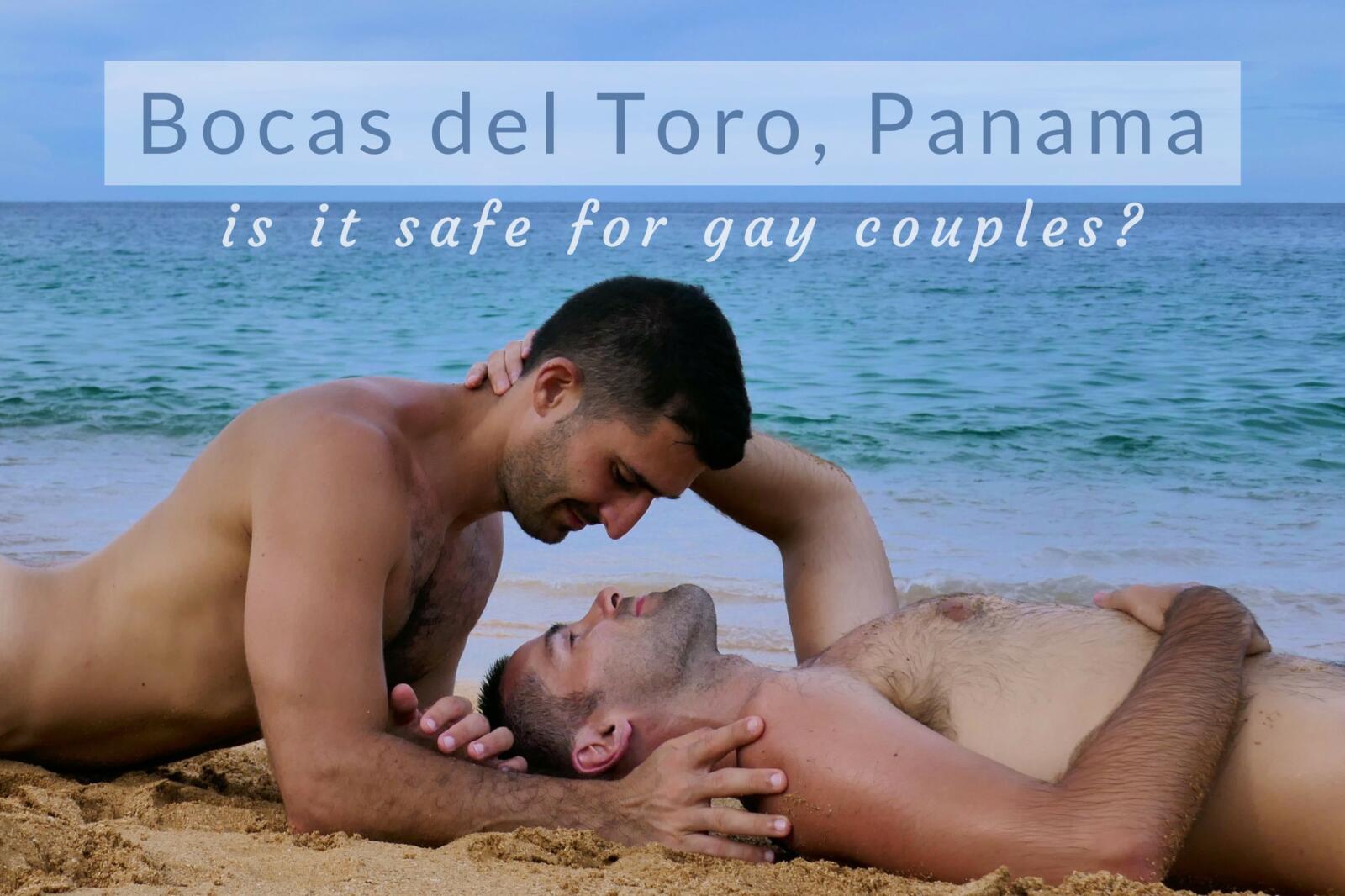 Two gay boys hanging out on Bluff beach with no one around, except a few friendly Golden Retrievers, the palm trees and the gorgeous backdrop of the Caribbean.
We celebrated Stefan's birthday in Bocas del Toro in Panama, an area with a wide mix of people who do not care about your sexuality. We found it to be very relaxed, with an incredibly tolerant and friendly vibe. Many LGBTQ expats have even chosen Bocas as a place to live or set up a new business, so there's a handful of gay owned places here to check out.
We absolutely loved our holiday at Bluff Beach and definitely recommend it to other LGBTQ travellers looking for a private and very romantic slice of Caribbean paradise.
DON'T MISS OUT!
Receive our latest gay travel guides…
Get in-depth FREE gay travel guides, along with inspiring stories, savvy planning tips, and exclusive discounts on gay tours. No spam. Never. Not ever. Just fun and interesting blog posts delivered straight to your inbox.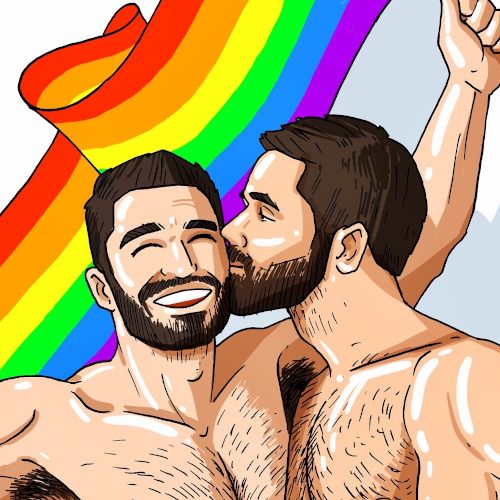 Where is Bocas del Toro?
Bocas del Toro province is in northeast Panama on the Caribbean coast and next to the border with Costa Rica. It includes a chain of 9 islands, each with its own unique charm and character. Temperatures here rarely drop below 20 degrees (68 Fahrenheit), and when it rains, it's just a quick tropical burst of showers before it quickly clears.
Bocas is the main town and transport hub into the region, located on Colon Island. You can reach it via daily flights to/from Panama City (45 mins) or overland by bus from Panama City to Almirante (around 11 hrs), followed by a boat from Almirante (30 mins).
Bocas town is popular with backpackers and surfers, which gives it a hippie-like vibe. We chose to base ourselves further up the island at Bluff Beach, away from the all crowds.
Gay hotels in Bocas del Toro
Most hotels in Bocas del Toro are gay friendly and welcoming to all LGBTQ travellers. The following are the two gay owned hotels we found.
Gay couple Herolf and Chris chose this specific spot on Bluff Beach to set up their hotel and we totally understand why! It's a good 20 minutes drive away from the hustle and bustle of the main town so has fewer crowds. The beach here is completely unspoilt, and its remoteness means you usually have it all to yourself.
The hotel is absolutely stunning. It has 10 Balinese style jungle rooms, each with its private outdoor space. We also loved the outdoor pool, which is perfect for lounging in when the waves at the beach are too rough. Most of the staff are also gay and super cute.
Island Plantation also has one of the best restaurants in the area, especially rated for their yummy thin crust pizzas. We ended up having most of our meals here for this reason. This is a hidden gem worth checking out in your travels in Panama.
Rooms at Island Plantation start from $175/£133 a night.
STAY WITH A GAY LOCAL
Misterb&b is the Airbnb equivalent for the LGBTQ community. Unlike on Airbnb, you know your host is gay, avoiding any nasty surprises when you check in. It is also a great way to meet gay locals and discover the underground gay scene. Click below to get 10 € (or $10) off your first booking.
Lula's is another gay owned hotel, located in Bocas town, so handy if you want to be close to all the nightlife. We were really impressed by the all the excellent reviews, which praise the high standard of service from owners Josh and Chad. We didn't stay here though because we preferred a more luxurious romantic beach experience to celebrate Stefan's birthday.
Rooms at Lula's B&B start from $80/£60 a night.
Gay bars in Bocas del Toro
The place where you're likely to find any bars is in Bocas town. However, this is a small town, so don't expect any sort of gay scene here. Nonetheless, most places here cater to the surfer community, so they will have a very tolerant and hippie-like vibe.
During the day, we loved hanging out at Island Plantation's own BomBom beach bar, open from 11am to 6pm. They serve delicious cocktails as well as beers and of course the infamous pizzas straight out of their wood-fired oven.
Another fun spot to hangout during the day at is the gay owned Bocas Beach Club on Carenero island. This is probably the most happening gay hangout in Bocas del Toro – look out for the rainbow flag proudly displayed. Here you can rent a luxurious Ocean Pod suspended over the water for the day, and also book all inclusive food packages for couples, which include massages.
So is Bocas del Toro safe for gay couples?
Short answer, absolutely! On the one hand Panama is indeed a very conservative country with a strong influence from the Catholic Church. So whilst LGBTQ laws are not as progressive as its Latin neighbours, like Colombia or Costa Rica, things are rapidly changing, with civil union legislation well under way.
FREE DOWNLOADABLE BONUS
How to Stay Safe Whilst Traveling?
As gay travelers, safety is our #1 priority! This is why we've put together our Ultimate Travel Safety Checklist for LGBTQ travelers. Sign up to our newsletter and get free access to it. No spam. Never. Not ever. Just fun and interesting blog posts delivered straight to your inbox.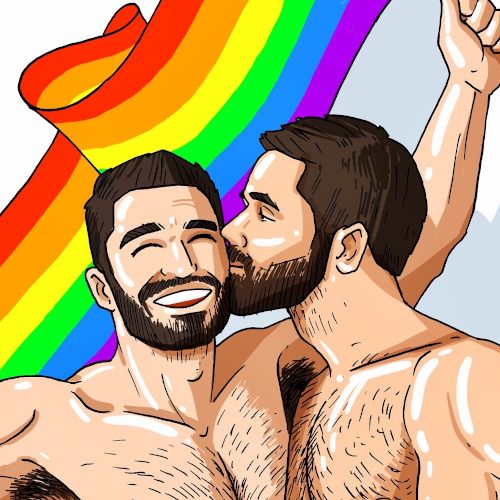 In Bocas del Toro even more so. There may not be a big gay scene here with circuit parties and pride parades, but it's still a very open minded and tolerant paradise, with a very relaxed vibe. For this reason, we say it truly is ideal and totally safe for gay couples.
Happy travels are safe travels
We recommend you always take out travel insurance before your next vacation. What happens if you suffer from illness, injury, theft or a cancellation? With travel insurance, you can have peace of mind and not worry. We love World Nomads travel insurance and have been using it for years. Their comprehensive coverage is second to none and their online claims process is very user friendly.
If you enjoyed reading, Pin me for later!