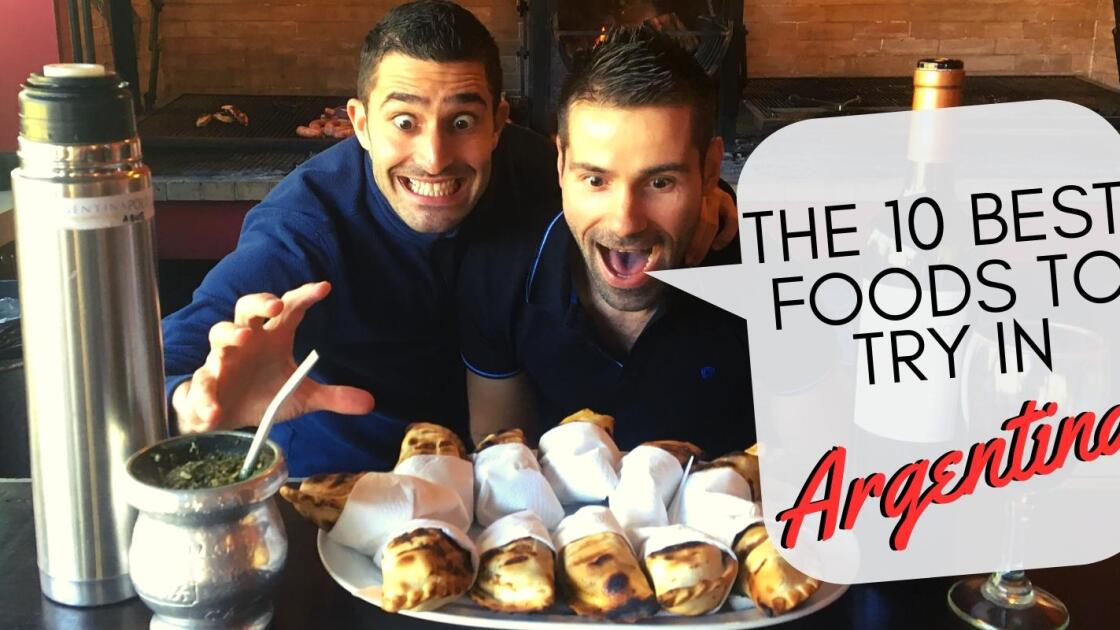 PHWOOOAAAR Argentina – all that delicious meat…you truly spoil us!
Steak hunting became a daily pastime in Buenos Aires… "Which parilla shall we hunt out tonight my greedy Frenchman?"
The Argentinian cuisine has a lot to offer, but for us meat lovers, we get particularly excited by the different meat cuts, styles of cooking the meat, accompanying sauces for the meats…and and…more and more meeeeeat!
Here's our 10 favourite foods in Argentina, starting with the most famous, the tastiest, the best and one of the main reasons we were so excited to come here.
1. Meat! Steak!! BEEF!!!
According to The Cattle Network, Argentina is 1 of 5 countries in the world, which has more cattle than people. Uruguay, Brazil, New Zealand and Australia being the other 4.
The best way to enjoy a (few) good steaks is at a parilla (pronounced parisha in the Argentinian dialect). These are the steakhouses, with some of the best found in downtown Buenos Aires.
The parilla is the name of the large iron grill in which the meat is barbecued, and the occasion of going face down in large plates of barbecued meat with friends, laughter and plenty of wine is called an asado.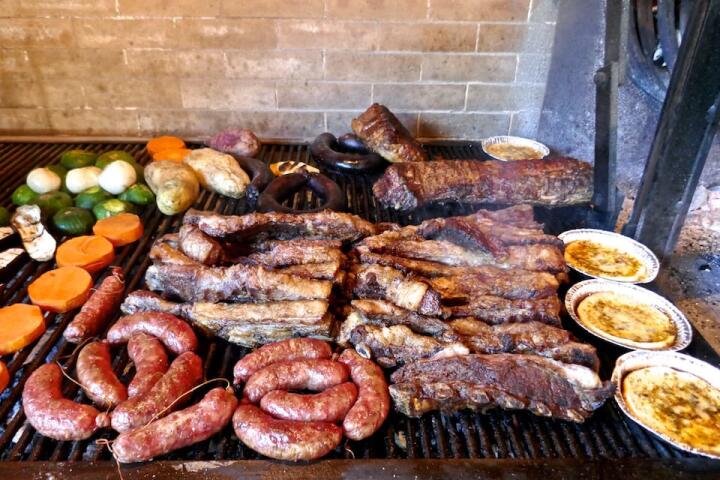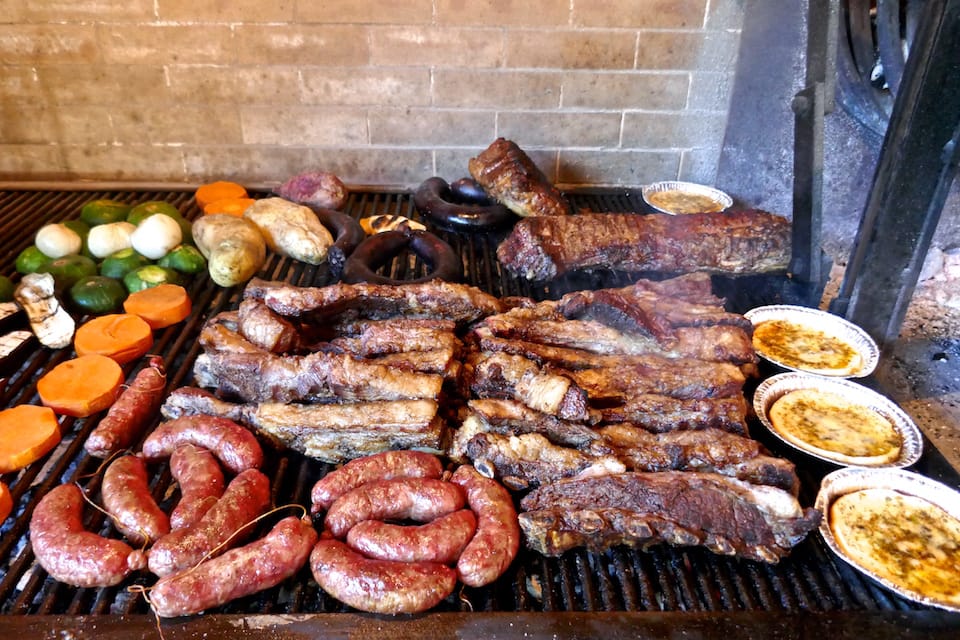 It's handy to be familiar with your favourite meat cuts. Some of our favourites include bife de chorizo (sirloin), ojo de bife (rib eye), cuadril (rump) and entraña (flank).
Check out this guide of how to order your meat in Spanish from Lo De Jesús, one of the best parillas in Palermo, Buenos Aires…do you like yours vuelta y vuelta (very rare) like Stefan, or a punto (medium rare) like Sebastien: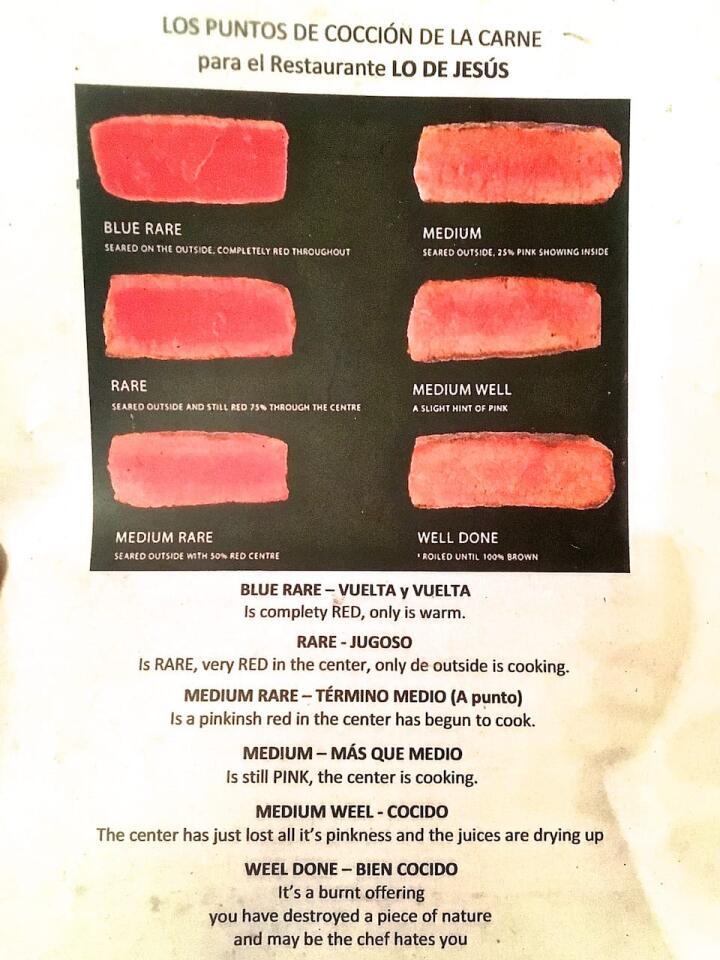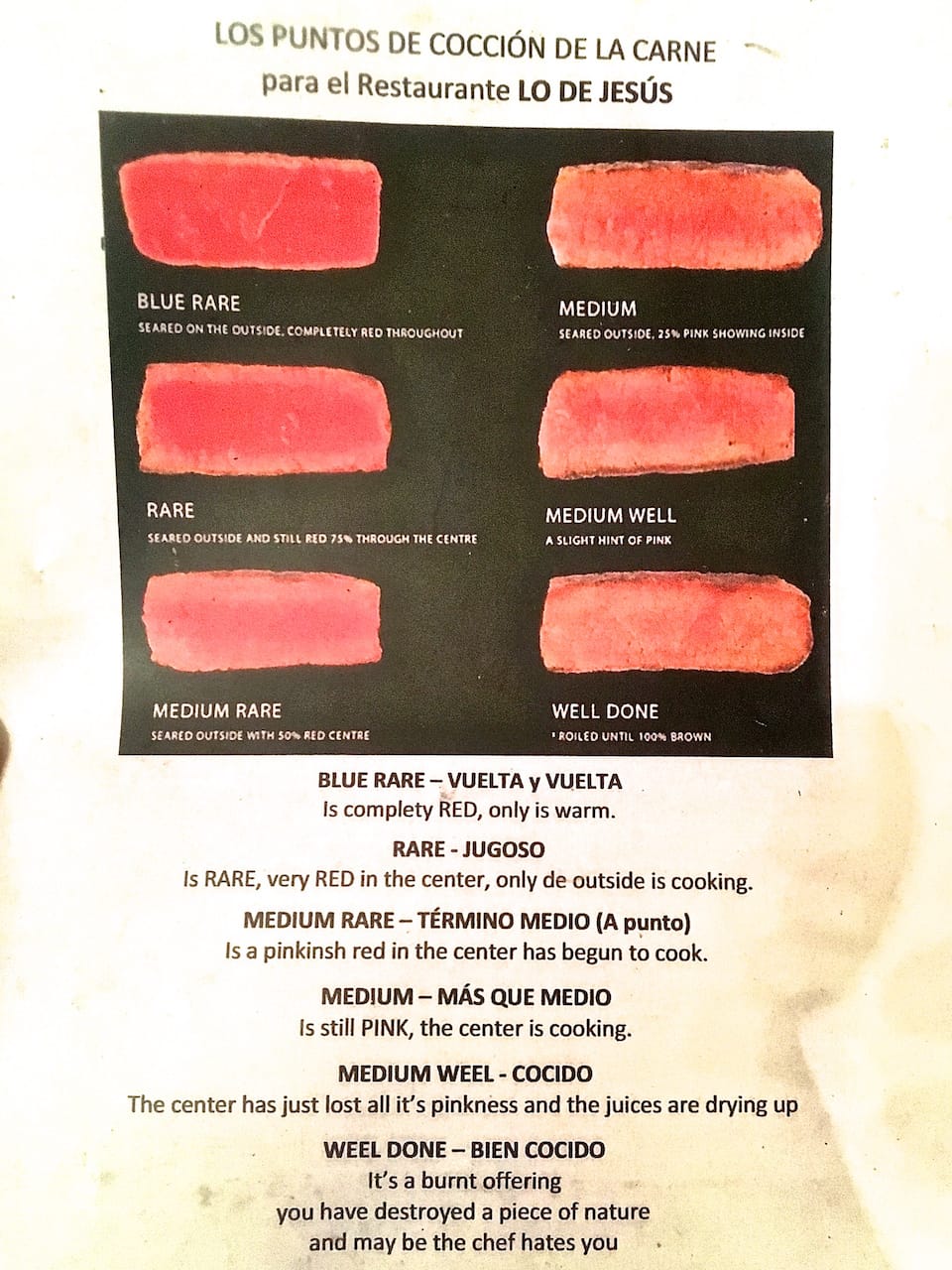 2. Empanadas con carne picada
Empanadas are stuffed pastries with a variety of fillings, which are then fried or baked. Beef is the most common one but it's confusingly called carne, which means meat. Other popular fillings include pollo (chicken – pronounced posho in Argentina), queso (cheese), jamón (ham) and atún (tuna).
Empanada comes from the Spanish word empanar, meaning to wrap and there's a whole code about the correct way to fold them, depending on what the filling is: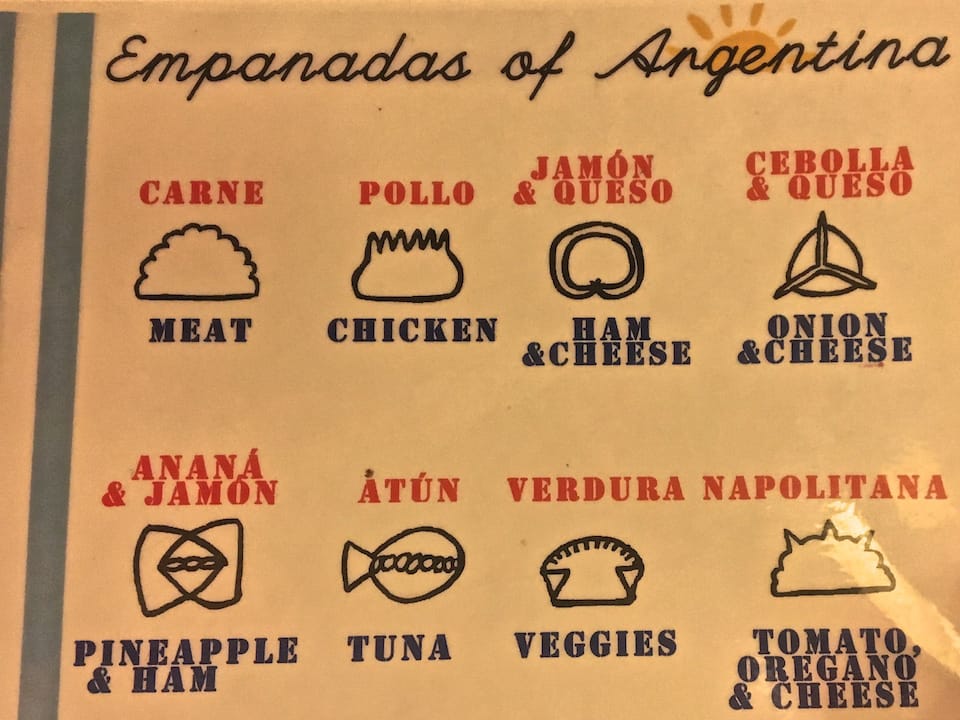 The tastiest empanadas we tried are empanadas con carne picada from Salta in North Argentina. This is because of the indigenous Quechua influence, which includes the use of more spices to make them picada (spicy). Although Sebastien's attempt at a French inspired heart shaped empanada wasn't far off: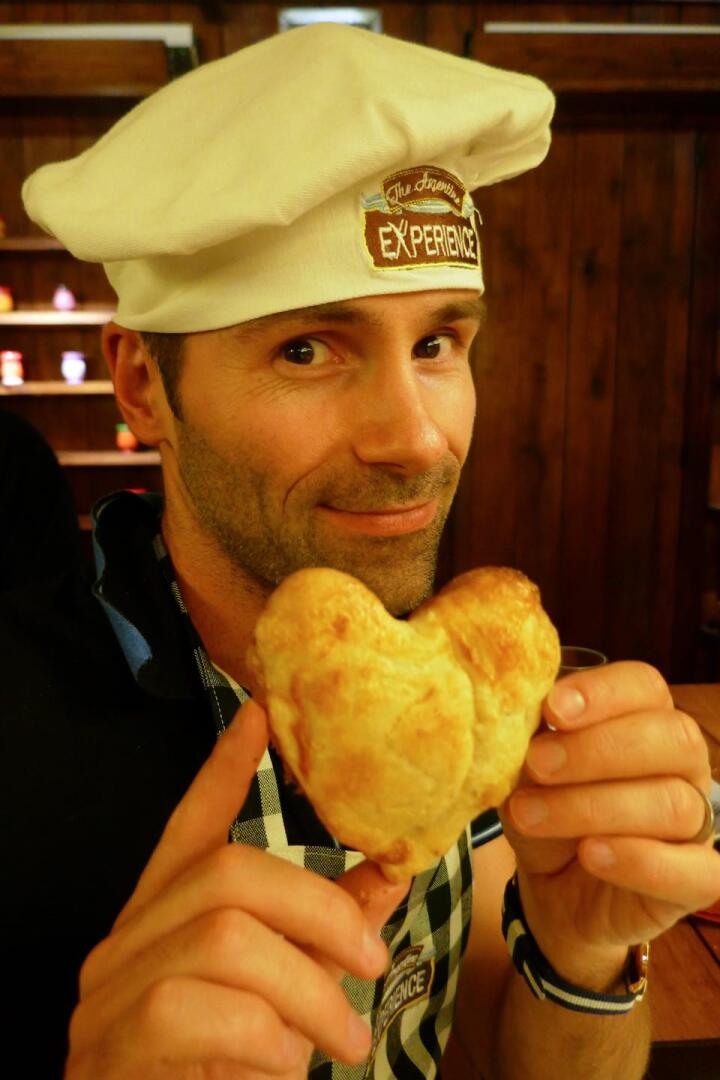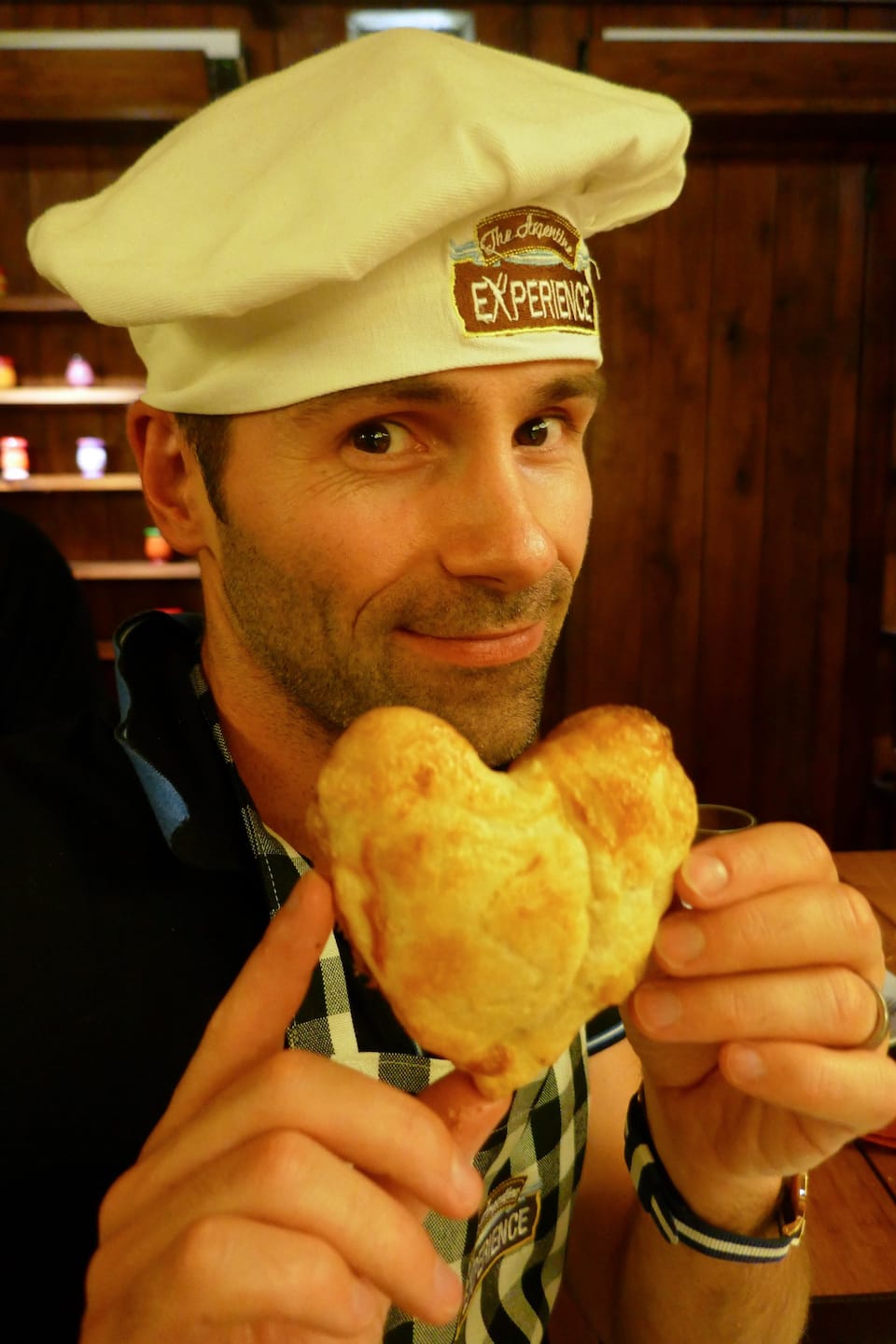 3. Milanesa a la Napolitana con papas fritas
Milanesas are breaded seasoned meat fillets, dipped into egg, covered in bread crumbs and fried. They are like Austrian schnitzels but with beef instead of pork.
The milanesa a la napolitana takes it to a whole new level, coating the end product with tomato sauce, mozzarella and ham. It was named after the restaurant Nápoli in Buenos Aires where it was created in the late 1940s and has now become one of the most popular Argentinian snacks.
A milanesa a la napolitana is made even more special when served with papas fritas (chips).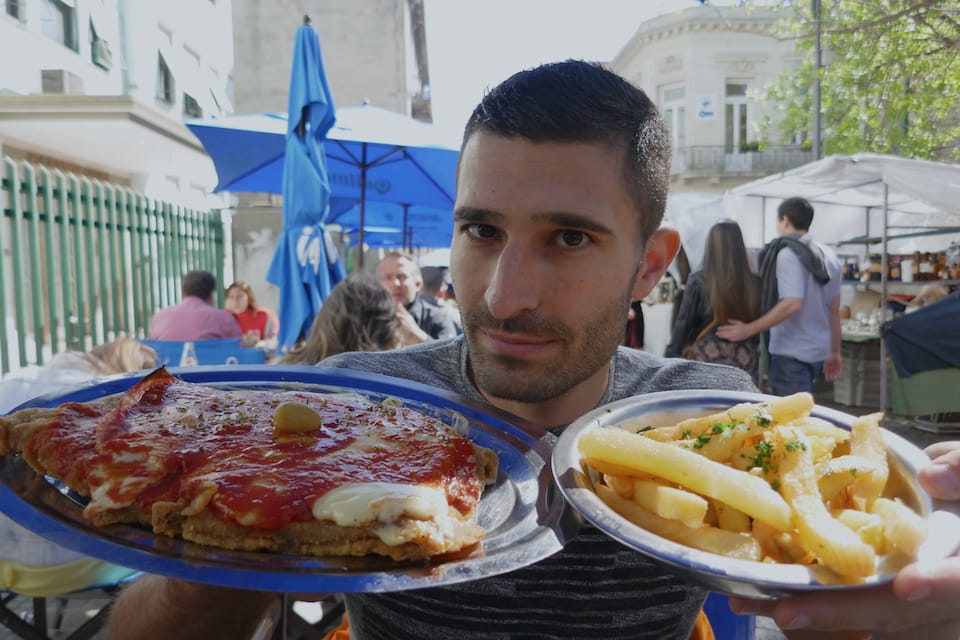 Dulce de leche is like the blood of Argentina. It is caramelised milk and used in all desserts: anything sweet will be sure to have plenty of dulce de leche.
Alfajor de maicena are cookies comprised of 2 biscuits joined together with (lots of) dulce de leche, which is then coated with grated coconut.
The Sebastien inspired version of alfajor de maicena took this to a whole new level by multiplying the dulce de leche content and then dipping the final product into melted chocolate before saying "goodbye abs":
5. Malbec from Mendoza
Argentina is one of the few countries we've been to where wine is more popular than the national beer – Quilmes. Malbec is so famous that it single handedly put the Argentinian wine market on the map.
Malbec was initially a grape that didn't succeed in France but thrived in the climate of Mendoza.
A few glasses of Malbec nicely complement every steak meal. We tried so many delicious brands that it's hard to pinpoint a particular favourite.
If you're travelling to Argentina in March, look out for the annual wine harvest festival in Mendoza, which we will be going to in 2017.
6. Chimichurri: the Argentinean pesto
Chimichurri is like the Argentinian pesto, usually used to marinate grilled meats or as a dipping sauce for bread, choripáns and empanadas.
There is no uniform recipe, but our recipe for Argentinian chimichurri includes finely chopped parsley, minced garlic, olive oil, dried oregano, chilli pepper and vinegar.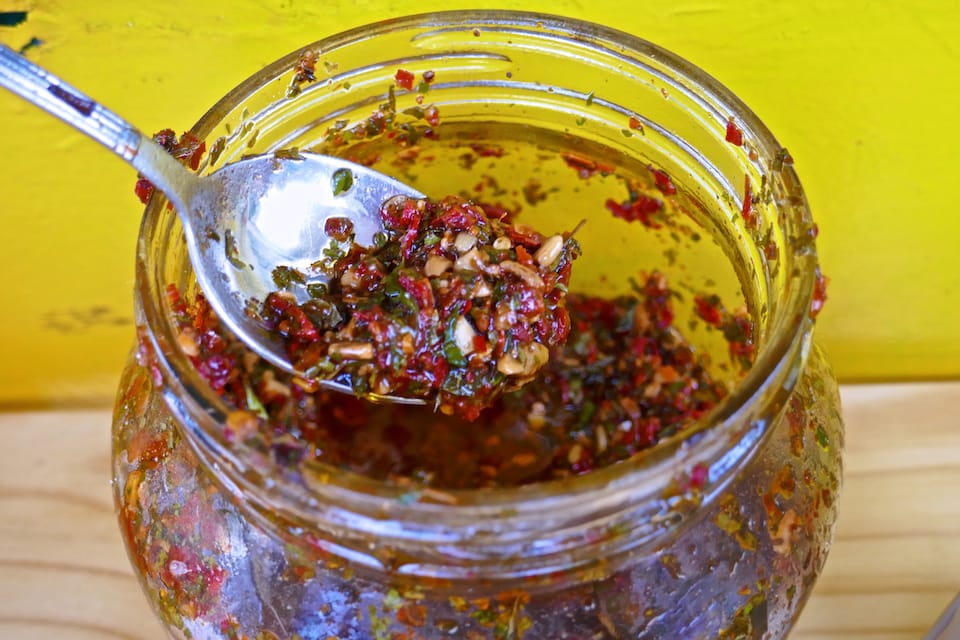 In an Argentinian restaurant, you will first be presented with a bread basket, which will come with a variety of dipping sauces, including chimichurri. Other popular sauces include criolla (tomatoes and raw onions, pronounced criosha) and provencal (chopped parsley and garlic in oil).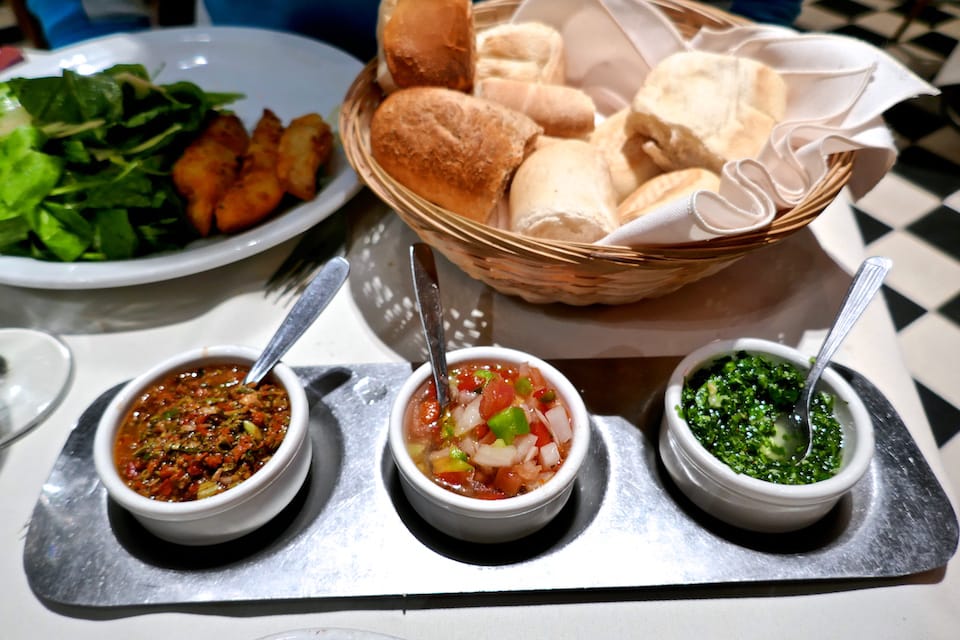 7. Choripán: the Argentinian hot dog
Choripán is the Argentinian hotdog equivalent, with grilled pork or beef chorizo sausage and salad. The name describes its ingredients: chori for the chorizo and pan meaning bread.
Like empanadas, choripáns are finger food, which you're likely to eat as an appetiser at an asado or as a snack at a Boca Juniors football match.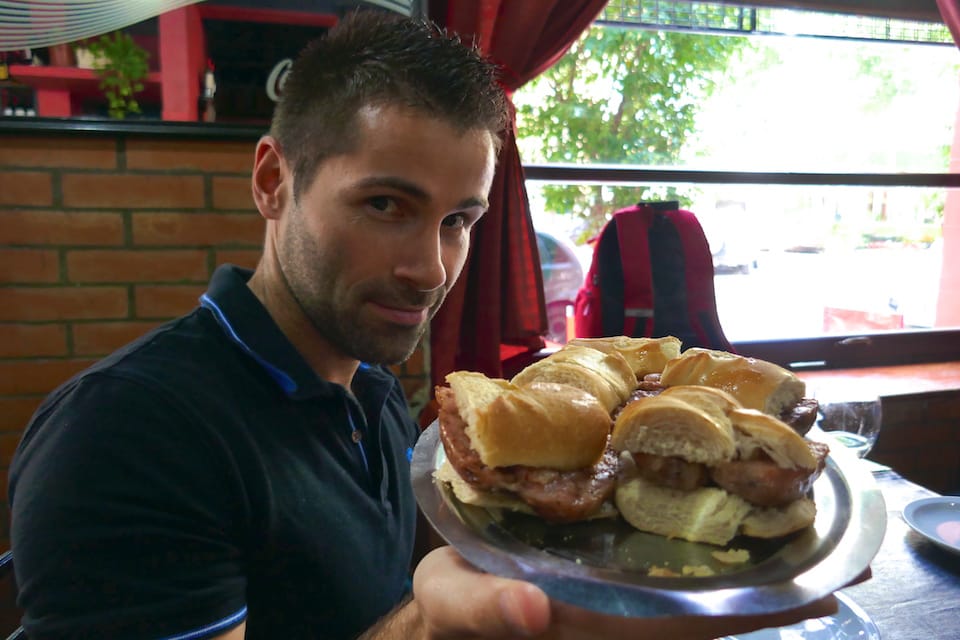 8. Helado de dulce de leche y tiramisu
According to National Geographic, Argentina is one of the 5 places in the world to have the best helado (ice cream). This is one of the many strong Italian influences in the country as a result of the mass emigration between 1857-1940.
Opinions about where you can try the best helado in Argentina varies with immense volatility. The Porteños will say it's in Buenos Aires, the Rosarians will swear it's in Rosario, the Cordobeses will have you believe it's in Córdoba etc…!
You can be sure a helado in Argentina will blow your mind, and with flavours like dulce de leche or another favourite of ours, tiramisu, you can't go wrong.
9. Yerba mate: the National drink
Mate (pronounced MAHteh) is the most popular drink in Argentina: it's ingrained in the culture, the focal point in social gatherings, handed around for everyone to share.
Mate is a black herbal tea made from the yerba mate herb, grown in the Northeast provinces of Misiones and Corrientes. The herb is placed in a gourd (the mate pot), hot water added and it is then served from a metal straw (the bombilla).
A common sight amongst Argentinians is holding the flask of hot water in one hand and the iconic mate gourd in the other.
There is an art to preparing the perfect mate, which Argentinians would be only too
Preparing the perfect mate is an art, which Sebastien almost mastered in Buenos Aires:
10. Pacú: the fish with human teeth
Argentina has a strong affinity with rivers, especially in the Northeast. During our road trip through Corrientes and Misiones, we discovered many delicious freshwater fish specialities to try like surubi, boga, dorado and our favourite, pacú.
We tried a lot of the freshwater fish when travelling in the Misiones and Corrientes provinces. Our favourite is the pacú with criolla salad at the excellent Puerto Valle hotel in the Esteros del Ibera: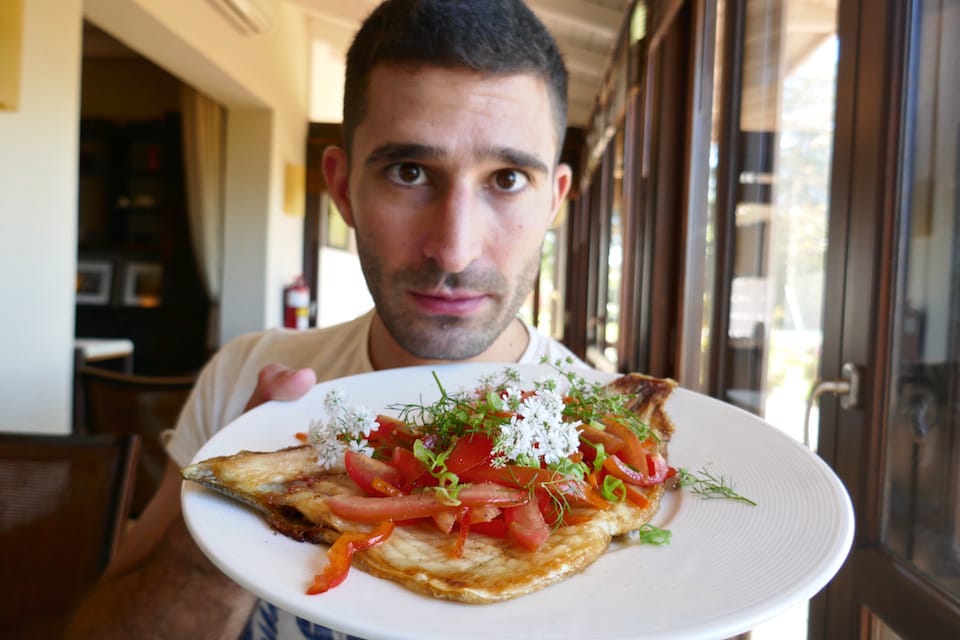 Whilst the pacús are tasty on a plate, you'd not want to meet one in the river: they have unusual square like teeth, very similar to ours!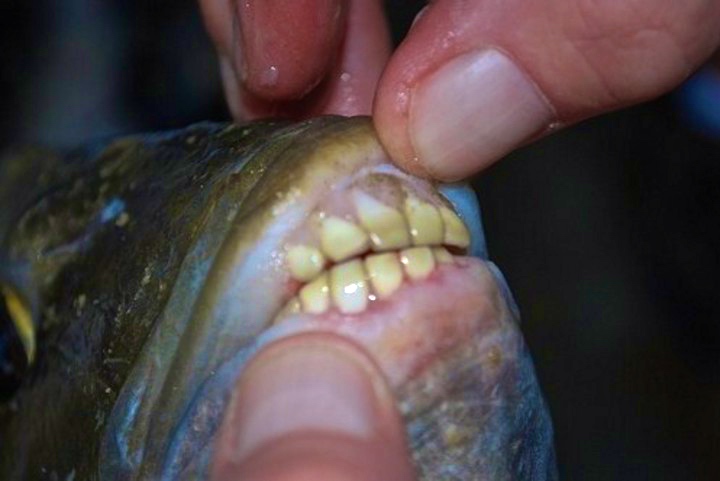 ---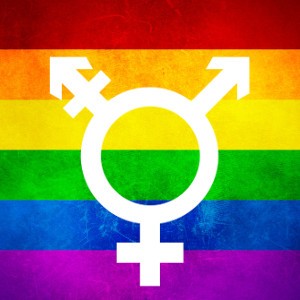 Advice for LGBTQ travellers to Argentina
Argentina is gay friendly and in our opinion, one of the most gay friendly countries in the world becoming the first place in South America to legalise gay marriages back in 2010. Buenos Aires has a huge gay scene, with something to cater for everyone. Read more in our gay travel guide to Buenos Aires. LGBTQ travellers should, however, take note that homophobic machismo attitudes still prevail across the more rural areas of Argentina, so if heading outside the main cities and towns, be cautious of this. Read more in our interview with Juan from Buenos Aires about gay life in Argentina and use our Argentina gay country guide to inspire your trip.
Like this post? Pin it