Don't get us wrong, we absolutely fell in love with India.
But its government has had issues accepting its LGBTQ community over this past decade. It all started in 2009 when the Delhi High Court invalidated a very old law dating back to 1861 (Article 377 of the Indian Penal Code), which criminalises gay sex with up to 10 years in prison. The Indian Supreme Court then reintroduced this in 2013, but thankfully in September 2018, this anti gay law was finally overturned in a landmark decision.
Today, being gay in India is no longer a crime, which is big news for the country's LGBTQ community.
We interviewed local boy Raj from Delhi anonymously who said that the former anti-gay laws were used by the authorities as a validation for all sorts of bullying and harassment of the LGBTQ community, in particular the Indian police who use it as a way to get bribes.
We experienced this first hand in Delhi when we were almost arrested in a gay club in Delhi in 2016 at a time when the anti gay laws were in place.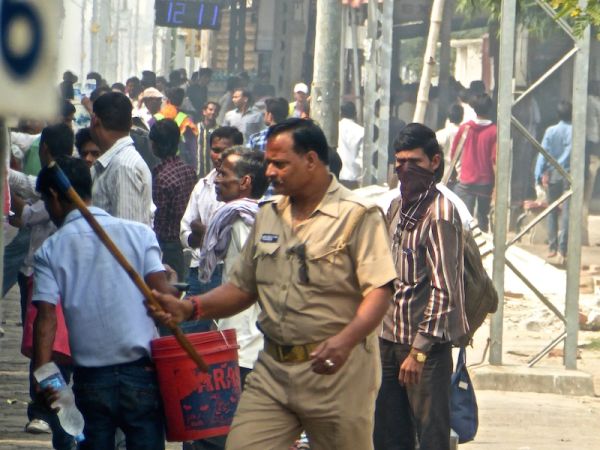 The gay scene of Delhi
Our first stop in India was the buzzing and chaotic city of Delhi. It was our entry point into the country and our base to visit the Taj Mahal.
As a big city with over 10 million, we were expecting it to have an active gay community. Unfortunately, most online resources about gay bars or clubs in Delhi were outdated.
Since 2013 when the Supreme Court made being gay illegal, there are no openly gay hangouts. If there were before, now they were closed down and everything forced underground.
One of our favourite mobile apps for our travels includes the gay dating apps like Grindr and Hornet, which we use to connect and meet locals during our travels. Our experience in Delhi was a classic example of when we needed this. Using Grindr, we were able to tap into the scene and discover the venue of that week's party: Knight by Castle 9 at Connaught Place.
So, dolled up and ready to party, we hit the town.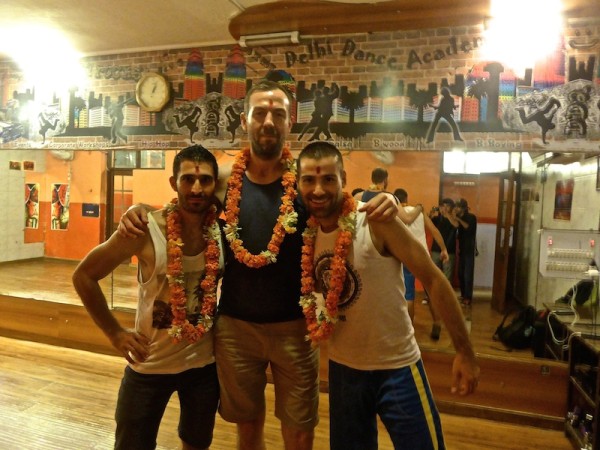 The gay party itself was a lot of fun. It was heaving full of locals dancing and drinking, having a good time.
Just as we whipped out the selfie sticks to start capturing the evening, a burly bouncer quickly took us aside and sternly told us that all photography is strictly prohibited. They were only trying to protect their clientele who were naturally sensitive about their family or work finding out they'd been to a gay place.
Suddenly at around 1am the music stopped.
All the lights were switched off and window blinds pulled down.
Everybody was asked to stay inside the club, be silent and under no circumstances, go outside.
The police had arrived!
Everyone in the club was blazé about it. This happened at all their parties. It was just the way it had always been.
We, however were freaking out…
What if we have to go to some dodgy Indian prison cell?
What's the number of the UK/French embassy?
What are your rights if arrested in India?!
Our Indian friends reassured us, explaining the policemen were simply looking for a bribe from the promoters and would leave everyone else alone.
It was just the way it had always been.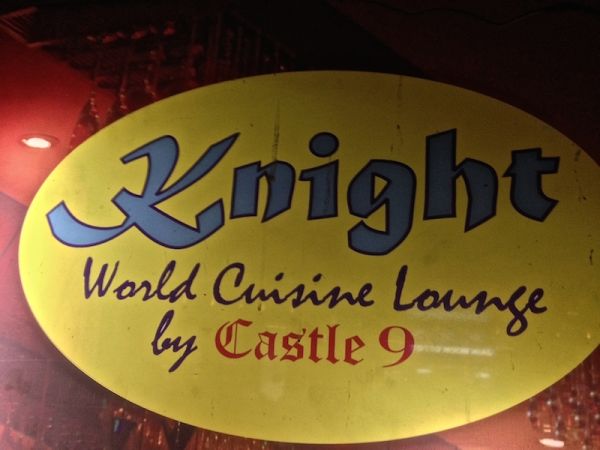 We waited for around 20 minutes. At one point one young guy tried to leave through the back door, but the burly bouncer smacked him and told him to wait inside to avoid antagonising the police.
Eventually the policemen's bribes were settled and everyone was asked to leave via the back door, one by one, and go straight home.
No one got hurt. No one was arrested. And most shocking for us, nobody seemed to care!
This was all part of an average gay night out in Delhi.
Although we were able to laugh it off afterwards, we were so shocked that this is what the Delhi LGBT community have to live with every day.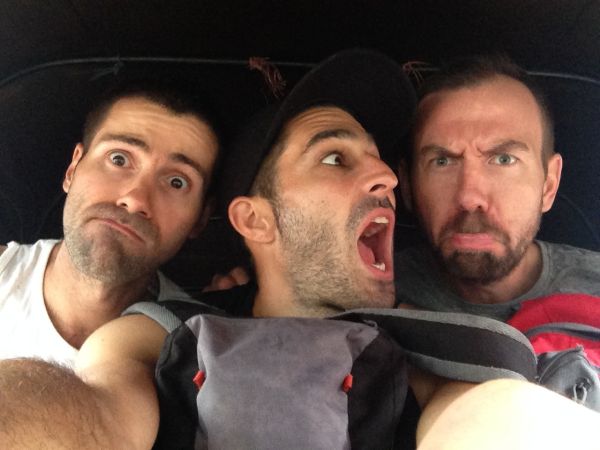 This would never happen in London!
Back home in London, or anywhere else in Western Europe or North America, this would never, ever in a million years happen!
Any police presence in Heaven or XXL would be to protect us from something, not for a bribe! Our Police even have their own float at London Pride and let us kiss them and take silly photos with them.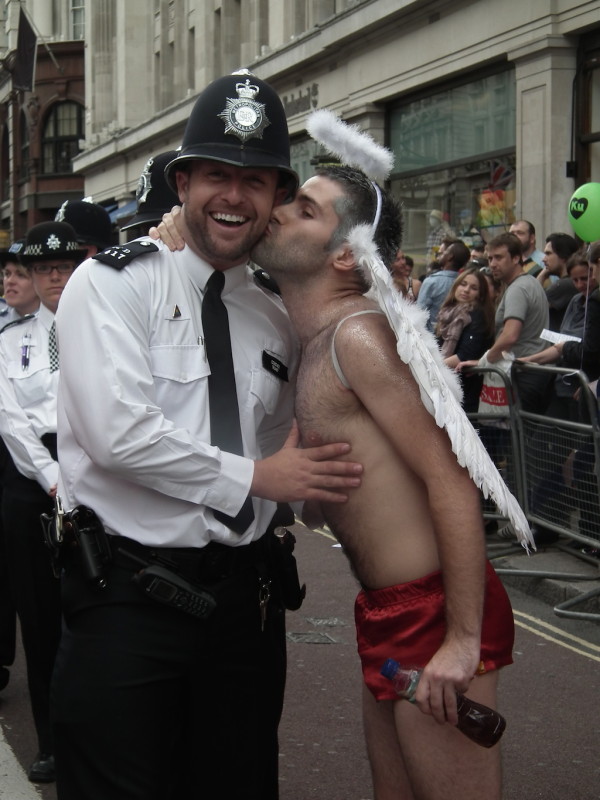 We were just shocked that in India, the very people who are supposed to protect you are instead the ones you have to bribe to leave you alone.
We truly hope the Indian Supreme Court takes the initiative in its review of Article 377 to make the correct decision and repeal it once and for all!
Should gay travellers boycott India?
On the contrary!
We strongly believe that gay travellers should not boycott travelling to India. If you're respectful of local customs, we think India is safe for gay travellers.
STAY WITH A GAY LOCAL
Misterb&b is the Airbnb equivalent for the LGBTQ community. Unlike on Airbnb, you know your host is gay, avoiding any nasty surprises when you check in. It is also a great way to meet gay locals and discover the underground gay scene. Click below to get 10 € (or $10) off your first booking.
As a foreigner you will be quite safe. No one wants any embassy issues, least of all the police. More importantly, going there as a gay traveller you would not only be helping to raise awareness with everyday folk that gays are like any other person, you would also be supporting your local sisters there.
And let's face it, India has the potential to be very gay: with a population of over 1 billion, there's statistically over 100 million gay boys waiting to party with you!
Oh – and have you seen some of the carvings at religious places like the temples of Khajuraho?!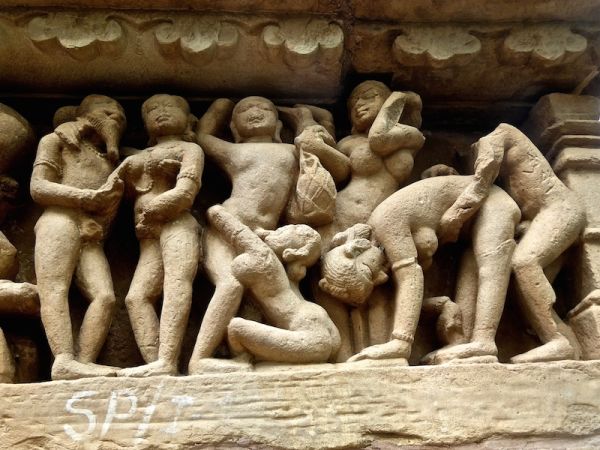 SEE MORE FROM OUR TRAVELS IN INDIA IN OUR VIDEO:
OUR FAVOURITE TRAVEL TIPS
⭐️ TRAVEL INSURANCE — We recommend you always take out travel insurance before your next vacation. What happens if you suffer from illness, injury, theft or a cancellation? With travel insurance, you can have peace of mind and not worry. We love World Nomads travel insurance and have been using it for years. Their comprehensive coverage is second to none and their online claims process is very user friendly.
⭐️ SAFETY & SECURITY — All travelers (gay or not) can sometimes encounter danger when traveling. CloseCircle is your "virtual body guard" mobile app which provides security alerts and support wherever you are in the world. They have a 24/7 emergency response team monitoring their users who will contact you immediately if the SOS swipe button is activated. Support can include anything from practical advice, to free evacuation from areas with extreme weather or security risks. You can read more about CloseCircle in our article about how to stay safe whilst traveling.
⭐️ ONLINE ANONYMITY — A VPN (Virtual Private Network) is a must in many countries: it allows you to surf anonymously and maintain your privacy whilst traveling. You'll particularly need it in countries where gay dating apps are blocked by the government. We recommend ExpressVPN, a reliable and cost effective service which we used and loved during our travels.
⭐️ HOTELS or APARTMENTS — When we plan a trip, we always look for the best hotel deals. We love Booking.com because not only do they have a comprehensive listing of accommodation options, they also offer the best prices. Added bonus: they provide 24/7 support and free cancellation for most listings.
⭐️ SIGHTSEEING and ADVENTURES — When we travel somewhere, we like to seek out the best experiences, whether it is cooking with locals in Bangkok, hiking on a glacier in Patagonia, or going on a wildlife safari in Sri Lanka. Our favorite place to look is GetYourGuide because they have over 30,000 highly rated activities, a user-friendly booking process with free cancellation and a 24 hour customer support.
This article contains affiliate links. If you click on them, we may receive compensation which keeps our website alive and helps us bring you to more destinations.
If you enjoyed reading, please pin me: