This is our guide to renting pocket WiFi in Taiwan so that you can stay connected online during your travels.
We love Instagramming during our trips, especially Stefan, especially in Taiwan…look, I'll be honest, it does start to grate on me when trying to enjoy a romantic cocktail together with a beautiful sunset backdrop, yet he's on his phone posting about it on social media…
…but you gotta do what you gotta do to keep your man happy right?
So, when arriving in a new place, the first thing we HAVE to do (to prevent the infamous Stefan tantrums breaking out) is to make sure he has a way of staying online at all times. We normally buy a new local SIM card, but recently, whilst traveling through Taiwan, we've found that investing in pocket WiFi devices is much better.
For starters, it means your phone can still be locked to your home contract, whereas SIM cards require you to have an unlocked phone. It can also work out cheaper as data is unlimited (compared to SIM card data packages), and it means you can connect all your devices to it, so if you're traveling as a group, everyone can stay connected.
We used a pocket WiFi device during our trip to Taiwan and it was a godsend! Prior to ordering it, we researched all the many different pocket WiFi options, which we summarise in this article so it can help you figure out which one is best for you.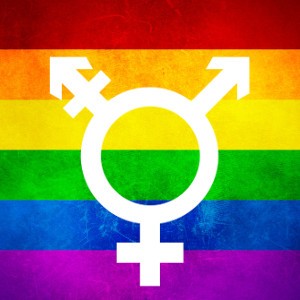 Advice for LGBTQ travellers to Taiwan
Taiwan is famous for being a gay haven in Asia. It's also a world leader in terms of LGBTQ rights, becoming the first place on the entire continent of Asia to introduce gay marriage in 2019.
For more, check out our article about gay life in Taiwan with local boy Po-Hung and read why we rate it as the #1 most gay friendly place in Asia.
What is pocket WiFi?
Basically, Pocket WiFi is a small device about the size of a mobile phone that uses a SIM card to convert 3G and 4G signals into a private, secure WiFi connection. If you use a mobile phone, tablet, or laptop when traveling and are likely to need internet access, then Pocket Wifi is the best to stay connected.
It's all well and good to use free WiFi at a local McDonald's, cafe, or hotel, but if you're lost in the middle of a new city, then you're going to need internet to access Google Maps to navigate your way around. We also love being able to whip out our phones on the fly to find the most well-rated local restaurants, upload a photo on Instagram, or book skip-the-line tickets to the best attractions in Taiwan on GetYourGuide.
Our favorite thing about Pocket WiFi is that you can connect more than one device to them at a time. Since we're usually traveling together, it makes sense for us to get a Pocket Wifi instead of two SIM card, it works out a lot cheaper. In that way, we're able to WhatsApp family back home at the same time or do a bit of work on the blog on our laptops in a cafe.
Pre-order your Pocket WiFi device now!
We've used Pocket WiFi while travelling in Taiwan and found it to be the best and most reliable way of connecting to the internet. Pre-order your portable WiFi device now so you can have unlimited internet access during your trip, as well as being able to connect multiple devices at once. Unlike in public WiFi hotspots, you can be safe in the knowledge that you are using a secure and private connection as well.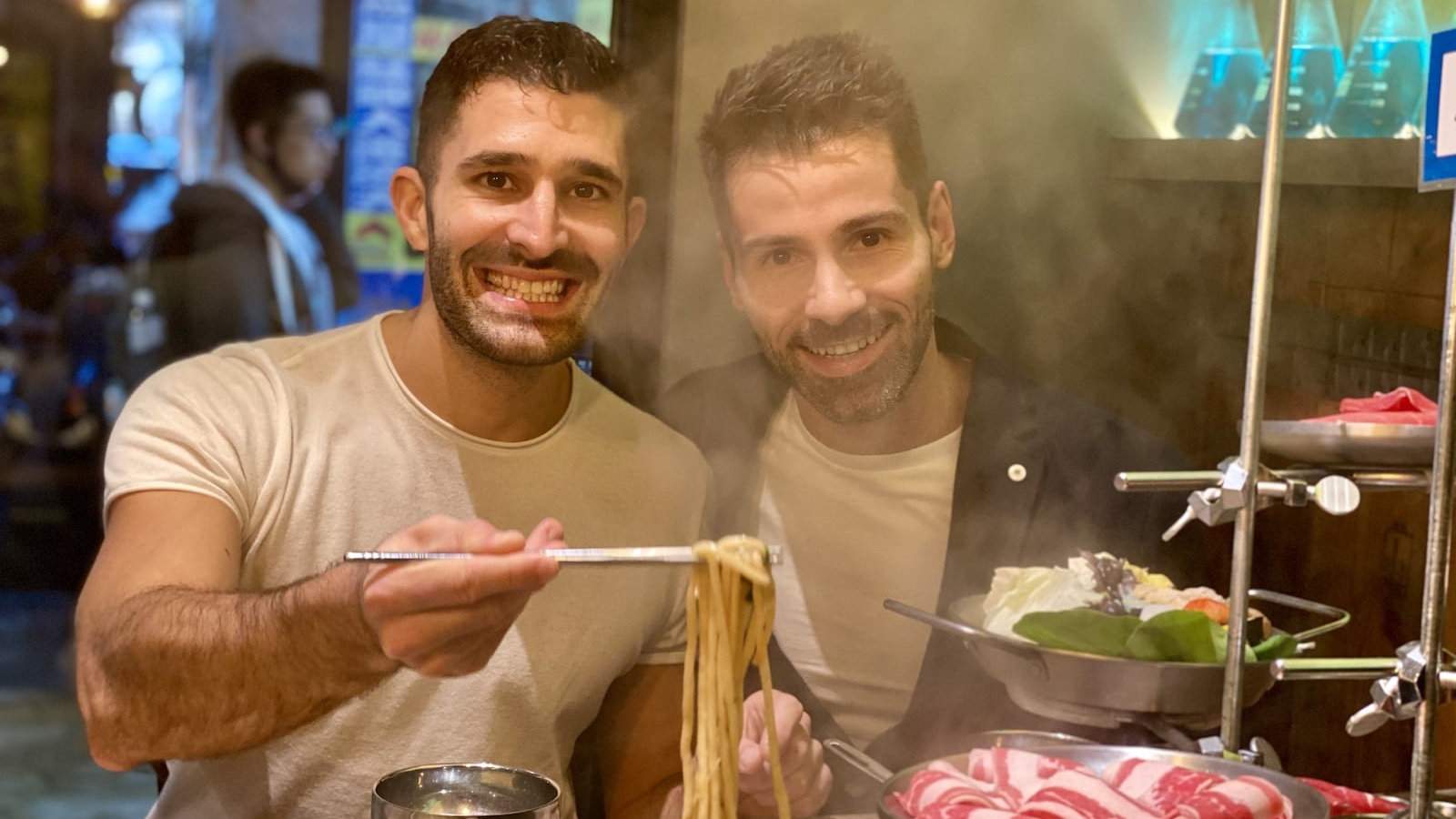 What are the advantages of pocket WiFi?
We used to usually buy a local SIM card when travelling to a new country, but sometimes they can be quite tricky to figure out and add data packages (especially in a foreign language). The SIM card option also requires that you have an unlocked phone, which is a nuisance if you're tied into a contract with your phone service provider like us.
It goes without saying that we always avoid using international roaming on our phones because the charges are absolutely ridiculous!
Luckily, after using portable WiFi when travelling in Japan, we've become converts, and here's a summary of why:
You can connect more than one device at a time. This is perfect if you are travelling with someone else, as it's cheaper than buying a SIM card for every person in your group. It's also helpful for anyone who might need to do some work while travelling (hello digital nomads!) as you can connect your phone along with a tablet or laptop at the same time.
It's small and light. It's called a Pocket WiFi device for a reason guys! If it doesn't fit in your pocket, then maybe you need pants with bigger pockets… It's easy to carry Pocket WiFi around with you because they're usually about the same size as a phone and shouldn't weigh more than around 150 grams (5 ounces).
No roaming charges. International roaming charges on your phone can be verrry pricey. We're willing to bet that renting a Pocket WiFi device will cost you a lot less!
Unlimited data. Usually, when you purchase a local SIM card you'll find that there's only a limited amount of data available, and you often have to top it up to get more. But most Pocket WiFi rentals give you unlimited data, so you'll be able to post Boomerangs and search for more places to buy dumplings to your heart's desire.
Security. When you connect to a public WiFi hotspot, there's always the chance that your connection is not secure, which can lead to all kinds of problems. Pocket WiFi devices create much more secure and reliable connections.
Ease of use. Pocket Wifi devices are so easy to use! We often found SIM cards a hassle to set up, but that hasn't been the case when we've rented Pocket WiFi. You usually just turn it on, find the connection on your phone (or laptop or tablet) and enter the password. Then it connects automatically whenever you turn it on, without any hassles or bother.
No need to unlock your phone. Using local SIM cards means that your phone has to be unlocked to accept the new SIM. This is fine if you've bought your iPhone unlocked directly from Apple. However, most people will have purchased their phone via a service provider, tying them into a locked 12-24 month contract. During this time the SIM card is locked to that service provider, rendering the local SIM card option useless! In this instance, having a pocket WiFi device is the ideal solution.
Where can I get a pocket WiFi in Taiwan?
There are a few different ways to get your pocket WiFi in Taiwan, and they're all relatively easy – hooray! If you're arriving in Taiwan via Taoyuan International Airport (TPE), Taipei Songshan Airport or Kaohsiung International Airport then you can organise to rent a pocket WiFi device directly from the Unite Traveller desk. This can be a risky option if you're travelling during the peak of the tourist season because they may run out of devices.
The best option is to pre-order a device online before you go, which you will then be able to pick up once you arrive at the airport (the airport choice however sometimes depends on the company you booked through). You can also choose to have it delivered to your accommodation in Taiwan for a modest additional cost.
For us, it was a no-brainer to have it delivered at our hotel because Stefan was worried that they would be sold at out at the airport (for the record, they weren't sold out…!).
Depending on which company you choose to rent from, you will be able to either return your device at the airport or use a pre-paid envelope to drop it in the post as you're leaving.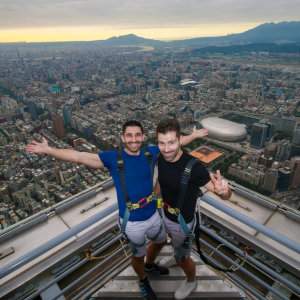 Must do in Taipei: climb Taipei 101
For incredible views over the city of Taipei, Taipei 101's Observatory Deck is a must-see! Once the world's tallest building, this is a very popular attraction so you'll want to get fast-track access.
How many devices can connect to a pocket WiFi?
The answer to this question is, well it depends! Most pocket WiFi devices provide access for about five different devices, but others can connect up to 15. How many devices you think you may need to use, or how many people will be travelling together, will dictate what kind of device "package" you'll want to rent.
Luckily, you should be able to assess and review online how many devices a Pocket WiFi will work with, so definitely make sure you check before booking anything.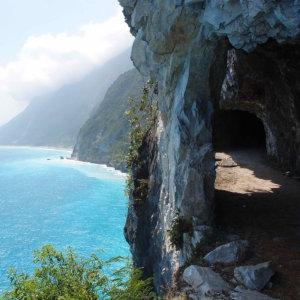 Visit Taroko Gorge National Park
Nature and animal-lovers will adore going hiking in this stunning National Park. Home to 80% of Taiwan's animal species, it also provides gorgeous views of waterfalls and the ocean.
What is the cost of a pocket WiFi rental?
Again, this is something that has no hard rule as prices vary depending on the provider and what's included in the rental package. These are the main factors which influence the different price points for renting pocket WiFi in Taiwan:
Data limit: this is the main thing you want to know, how much data can you use? The best ones to choose are those that offer unlimited data, but make sure you read the fine print in case they have caveats like slowing it down if you use a lot too fast.
Duration of rental: some providers may only offer a device for a short period, so you're going to want a Pocket Wifi you can use for the entirety of your travels. It often works out to be cheaper to rent for a longer period.
The number of devices: most pocket WiFi devices support up to 5 different devices. We found this was more than enough for us (2 persons). However, if you are a larger group, you may want to consider a more expensive pocket WiFi device package that can connect more than 5 gadgets or rent two devices toi avoid a slow connection.
Connection speed: you definitely want to ensure you are getting Pocket WiFi with good download and upload speeds. We recommend going for something in the region of around 75MBps to 187MBps.
Pick up and delivery options: cheaper Pocket WiFi devices usually have to be picked up and dropped off at a certain location (usually the same one). If you prefer yours to be delivered to you at your hotel and have an easier, more flexible way to return it at the end of your trip, this will increase the rental price.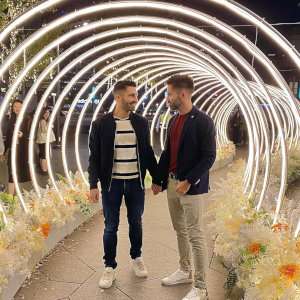 Explore Taipei at night
For an exciting evening, you can join a night-time tour through the bustling capital of Taiwan: Taipei. Not only is the city gorgeous in the dark, but you'll get to sample lots of delicious food at one of the famous night markets!
Which pocket WiFi should I choose?
We've rounded up the top 3 Pocket WiFi providers in Taiwan. For us, the most important factors when booking were those that have an easy-to-use online booking process, in clear English, with no hidden fees. If you check the websites you'll see that they lay out the pricing very clearly, including the cost of extras, such as the delivery of the device to your hotel.
These three suppliers are reliable and have a good reputation but, as you can see, have some differences between what you will be getting:
What does this all mean?
Amount of 4G data: how much high-speed data you'll be able to use with your Pocket WiFi. If you reach a limit then you'll probably still be able to use it, but the service will slow down quite a bit. Ideally, you want unlimited data.
The maximum number of devices: this is how many devices in total you'll be able to connect to your Pocket WiFi device. Think about how many devices you're planning to bring with you (phones, laptops, tablets) when deciding which Pocket WiFi is best for you.
Speed: the maximum download speed you'll be able to get from your Pocket WiFi device. Again, the higher this number the better, there's nothing worse than slow internet right?
Battery life: the maximum number of hours of battery life you can expect from your device. Ideally, you'll want something between 8-12 hours.
Hotel delivery: whether or not you can get the device delivered to your hotel. Otherwise, you will need to pick it up from the service providers' offices, or at an airport counter.
Easy envelope return: whether or not the service includes a pre-paid envelope that you can use to return the device at the end of your trip. This is especially helpful if you are not arriving and leaving from the same airport.
Free cancellation policy: you never know if your travel plans might change, but if you know there's a free cancellation policy then at least you won't be out of pocket for your Pocket Wifi device.
How to use a pocket WiFi?
You're in Taiwan, you've got your pocket WiFi device. The first thing you'll need to do with any Pocket WiFi is to make sure it is fully charged before connecting any devices to it. This can take several hours, so we just left ours to charge overnight.
To connect your devices to the Pocket WiFi you'll usually just need to enter the WiFi name and password once at the beginning. Your devices should then automatically connect whenever the Pocket WiFi is turned on and your WiFi is enabled.
Pro tips: you usually need to stay within 25 metres (80 feet) of your Pocket WiFi device to stay connected, although this isn't hard because they're easy to carry around with you. Make sure you also bring extra battery packs in case you need to charge your Pocket WiFi on the go.
---
Like this post? Pin it