Sel roti is a Nepalese sweet ring-shaped bread, which is deep-fried, similar to a doughnut. It is usually prepared during Tihar (a Hindu festival in Nepal, similar to Diwali, celebrated usually in October time).
This is the recipe we learnt at the excellent Nepalese Cooking School in Kathmandu when we explored Nepal as a gay couple:
Ingredients for sel roti
1kg of rice flour
500 grams of wheat flour
water as required to make the dough liquid like
1 teaspoon of baking powder
10 tablespoons of sugar
500 ml of vegetable oil for deep frying the bread
Spices: fenugreek, cardamon, cinnamon and clove: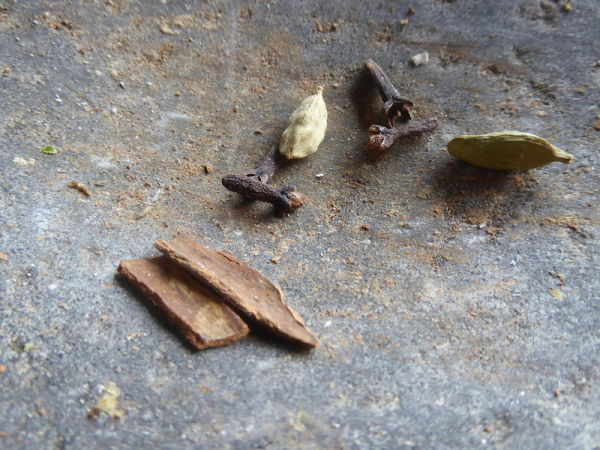 How to make Sel Roti step by step
1. Mix the two flours with some water to make a dough. Knead it thoroughly and continue to add a little bit of water to make a liquidy dough, which is a little bit sticky: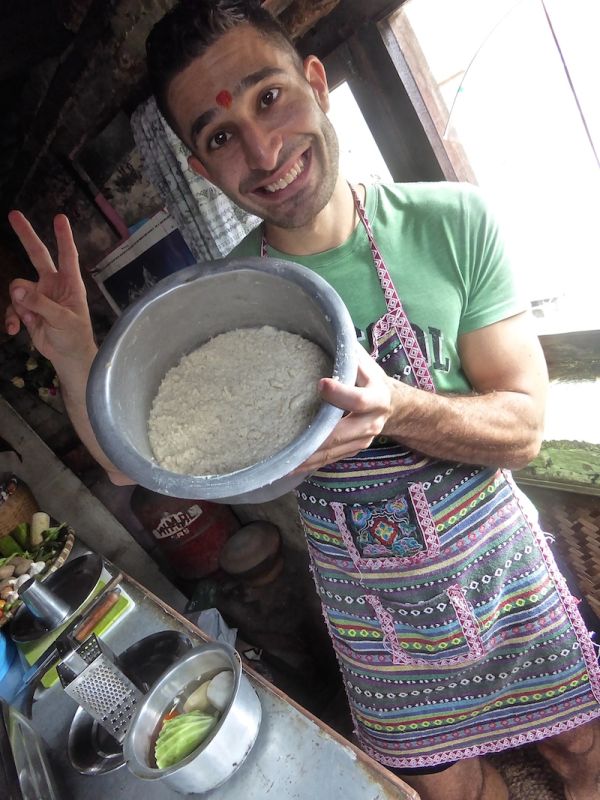 2. In a grinder (stop – not the gay app!), grind together the cardamon, cinnamon, cloves and fenugreek and add this to the dough.
3. Add the sugar and baking powder to the dough.
4. Knead the dough thoroughly to mix in all the spices, sugar and baking powder.
5. Leave the dough at room temperature covered with a tea towel for around 3 hours.
6. Heat the vegetable oil in a frying pan and put one small round pot at the bottom to give a round shape.
7. Take a handful of the dough in your hand and gently pour it in the pan to make a circular shape. This is hard and takes some practice.
This video is from our Nepalese cooking class, where teacher Eanu showed Sebastien how it's meant to be done:
And the final result looks like this: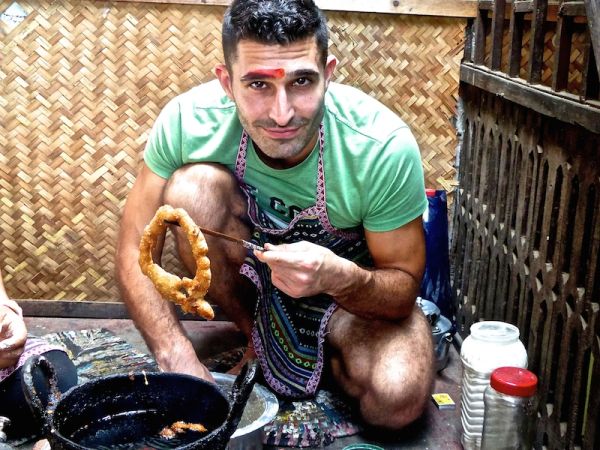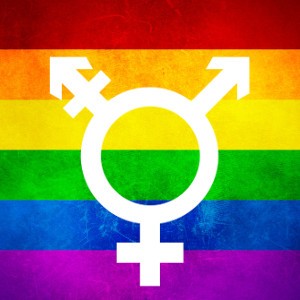 Advice for LGBTQ travellers to Nepal
Whilst Nepalese society is socially conservative, Nepal is one of the most LGBTQ friendly countries in Asia. In 2008, the Supreme Court required the government to pass an array of anti-discrimination laws and recently made steps towards recognising same-sex unions. Find out more in our interview with Tilak from Kathmandu about gay life in Nepal.