TERMS OF USE: There is a chance that some of the content on this page has changed since it was last updated. By reading this article, you consent to our Terms of Use and Disclaimer. Happy Travels!
DISCLOSURE: Some of our posts may contain affiliate links which we may receive a commission if you choose to book something through one of our links.
This is our guide to experiencing the Medellin Flower Festival in Colombia as a gay couple.
Pretty paisa boys everywhere, gorgeous weather and LOTS of flowers, what more could you possibly want?
Medellin's Feria de las Flores is an annual festival that takes place end of July/early August and takes over the entire city. It started in 1957 as a party to celebrate and honour Colombia's massive flower industry. Looking around at any green space in Colombia, you can definitely see why it's worth celebrating.
Today it has grown to become one of the country's most popular festivals: a 10-day spectacle of parties, live music concerts, antique car parades, orchid competitions and more. We loved attending the Medellin Flower Festival and highly recommend adding it to your Colombian bucket list.
This is our experience of it:
What is the Flower Festival?
Having sprouted up in 1957, the Medellin Flower Festival has truly bloomed into becoming one of the most famous flower festivals in the world. Usually taking place in early August, the festival takes the city by storm, in the most delicate of ways. It is a celebration of the Colombian flower industry, which is internationally renowned.
The festival is the ideal place to get you in the summery mood. The concoction of flowery scents is one thing, but the music performances are another! Past performances included the likes of Wisin, Marc Anthony, Daddy Yankee Nicky Jam, and Carlos Vives. If like us, you have a weakness for Latino pop, then this is a party you cannot afford to miss. Who'd have thought raving amid a bunch of peonies would be so fitting!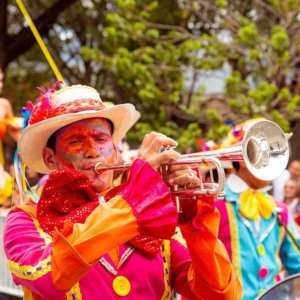 Flower Festival Gay Tour
This is one of the most unique gay tours we've come across! Instead of focusing on just nightlife, this 7-day trip includes a cooking class, a visit to a flower farm, local markets and a coffee farm. It also includes VIP seating during the Flower Festival Parade and of course, a gay night out in town!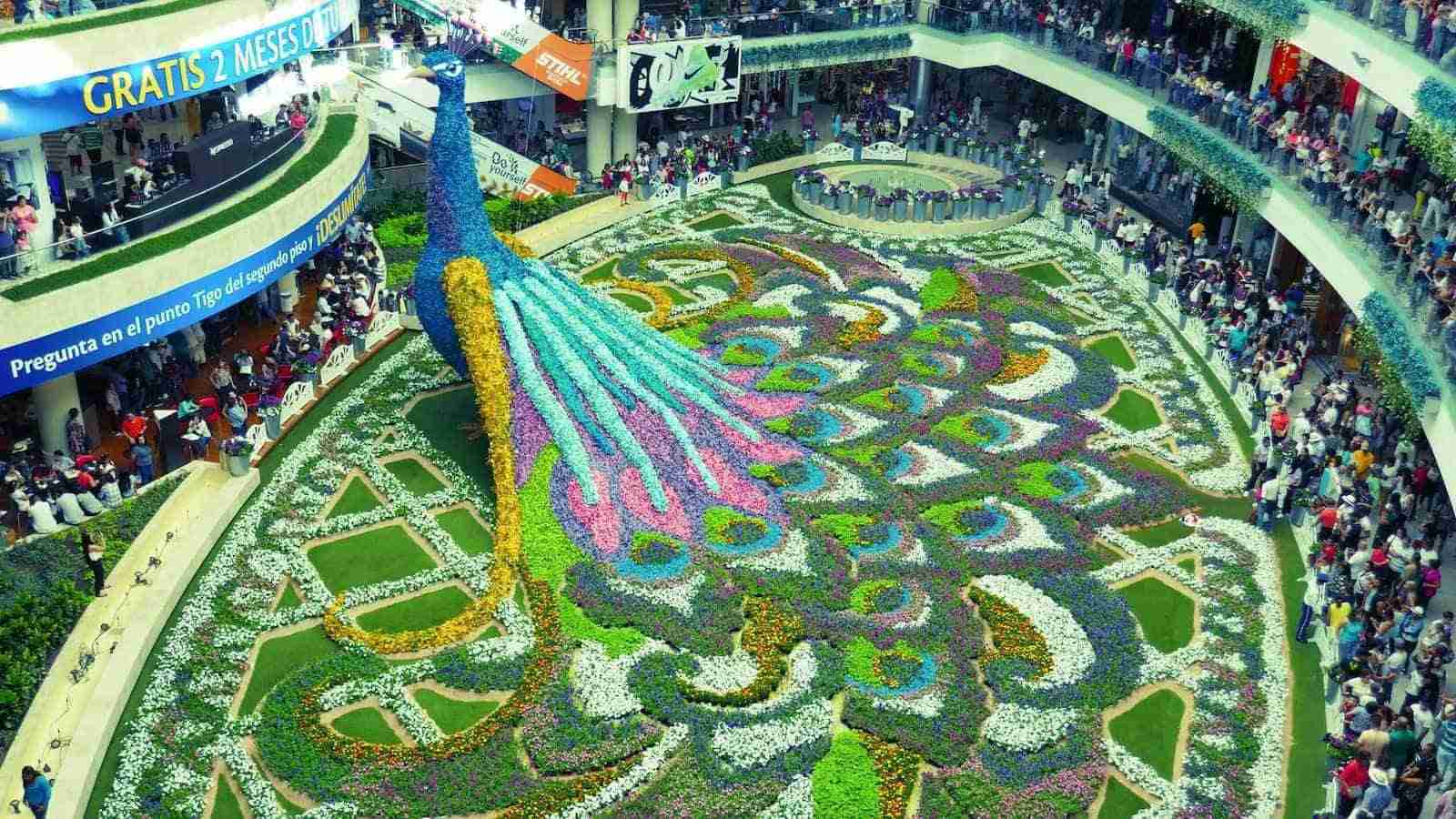 Is the Medellin Flower Festival gay friendly?
They don't call us gay folk pansies for nothing…! Wherever there are flowers, gay people are bound to show up!
Over the past few years, the Medellin Flower Festival has become more and more gay friendly. More recently, they even introduced gay tours specifically tailored for it, which even includes an LGBTQ themed Feria de las Flores party at one of the flower farms in Santa Elena! We beamed when we saw flower displays arranged in the colours of the Pride flag, as well as messages everywhere expressing love and support for our community. Now THAT is what we call gay ally-ship!
The LGBTQ segment of the Medellin Flower Festival is brimming with great music, delicious drinks and a truly fun crowd! Tickets cost roughly $40 (120,000 in Colombian Pesos) and include transport to and from the event. Travel insurance is also included.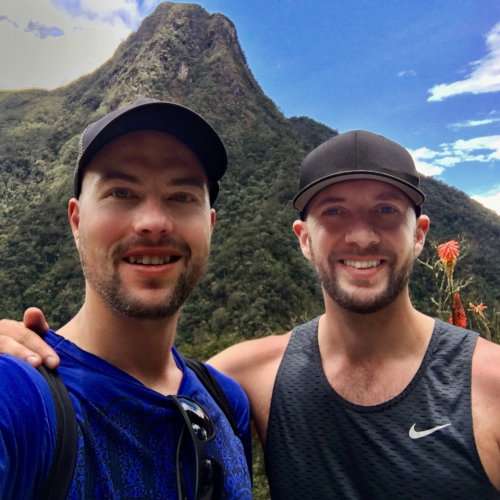 Explore Colombia on a gay tour
Out Adventures' brand new Colombia tour is hotter than Maluma! Beginning in Bogotá, the carefree escape will have you shaking your arepa at the largest LGBTQ club in the Americas, hiking humid jungles in Tayrona National Park, and soaking up the country's sand, sun, and sea in coastal Cartagena. The optional gay salsa class, food tour, and snorkeling excursion make this adventure muy caliente!
The gay group tour of the City of Eternal Spring is a fabulous way of exploring the festival. Not only are you with likeminded people, but you also get to explore the city of Medellin as well as celebrate the Flower Festival. Explore the rustic charm of oldtown Medellin, with its Colombian architecture and vibrant markets. Having transformed from being one of the most dangerous cities in the world to a thriving metropolis, Medellin is a bustling city that is bursting with life. It also gives you the chance to escape from the city into the countryside and visit the coffee farms. Caffeine addicts will swoon over the experience of making coffee from scratch!
Highlights of the LGBTQ segment of the Medellin Flower Festival for us was the cooking classes (where Seb and I argued over who burnt the tamales), as well as a night out in the gay bars of Medellin. The LGBTQ nightlife community might be small, but its a tightknit family brimming with love! Find out more in our comprehensive gay travel guide to Medellin.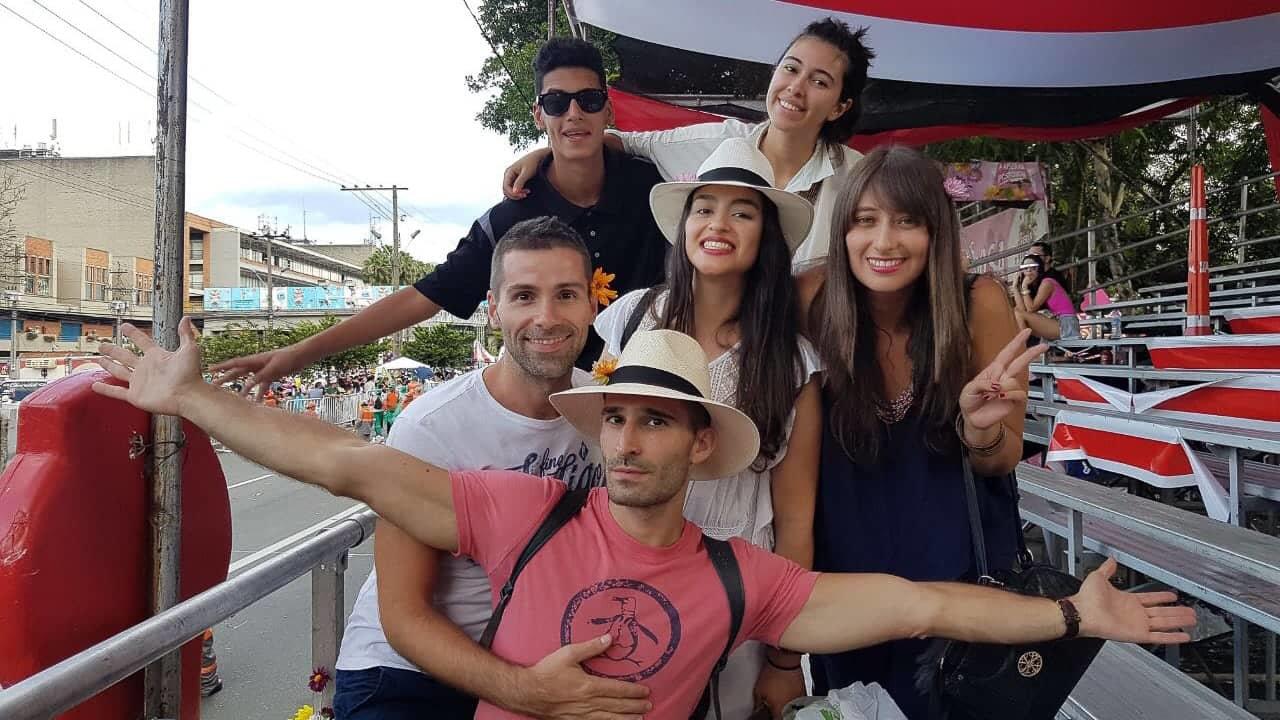 Foreplay: visit a Silletera Flower Farm
Some say foreplay is better than the thing itself…
We're talking about a visit to the Silletera Flower Farm to get you excited for the Festival ahead. The Flower Festival celebrates the labourers who farm and cultivate this prize-winning export of Colombia. The silletera flower farms are based in and around Santa Elena, which is a suburb of Medellin.
One of the highlights of the Flower Festival is visiting a flower farm to meet the farmers and see how they produce the beautiful display of flowers that will form part of the main parade. We visited the El Pensamiento silletera (meaning "The Thought" in Spanish) and got to see close up, a demonstration of how the elaborate wooden flower decorations are assembled, as well as trying them out for ourselves. We think we've found a new calling in life…
We definitely recommend visiting a silletera to put into context what the flower festival is all about, as well as to marvel at some spectacular floral arrangements.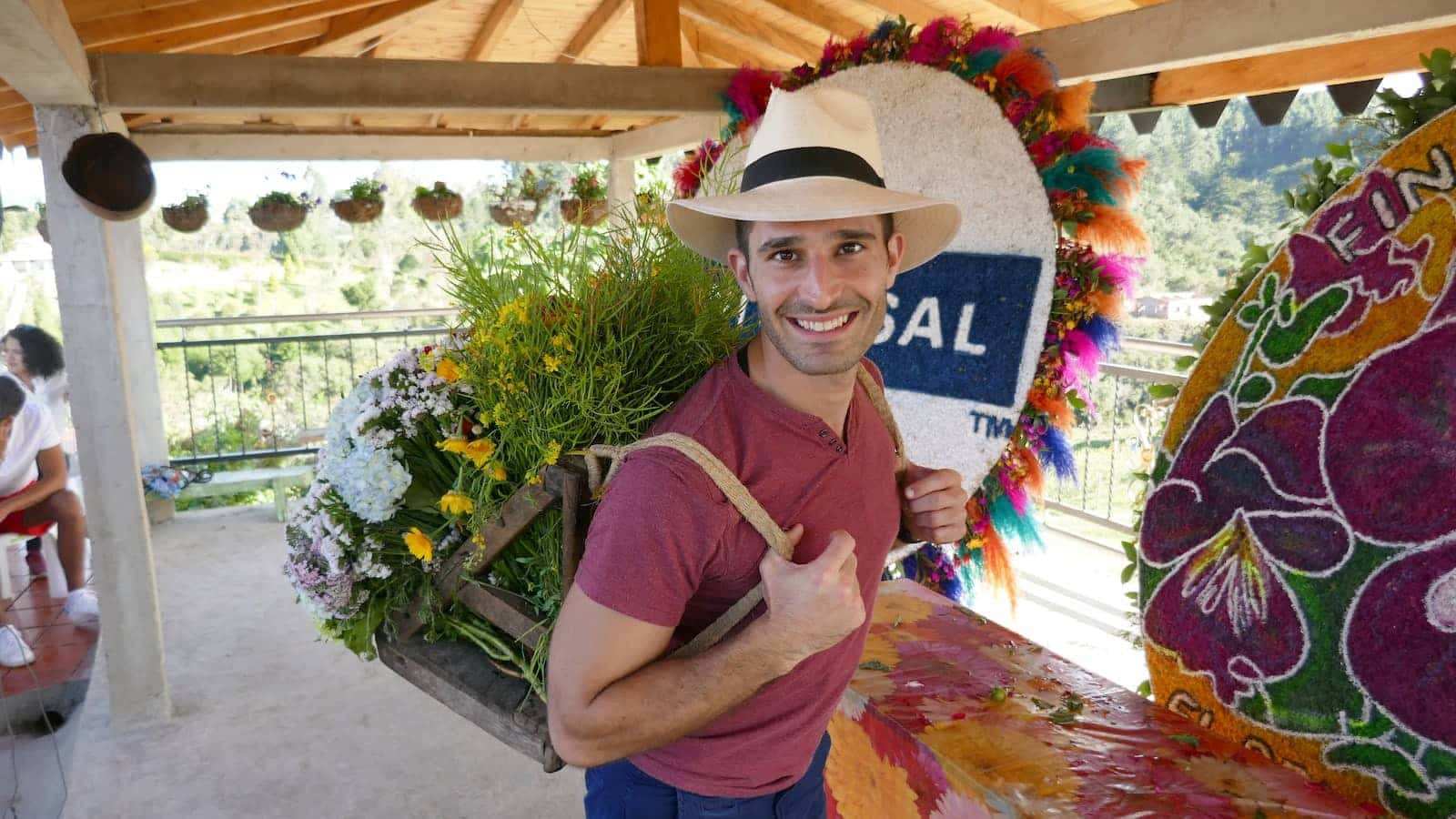 The climax: an exciting colourful parade
The climax of the festival is the Desfile de Silleteros parade on the final day. It's kind of like a gay pride parade, but instead of gays, it commemorates the labourers who used to hoist wooden silletas (structures decorated with flowers) on their backs to transport their goods into town.
And it features flowers. Lots and lots of pretty bright flowers everywhere!
Participants in the parade decorate wooden silletas with elaborate flower arrangements, which they carry on their backs for everyone to marvel at. Alongside it are commercial trucks, dancers and drummers.
The parade attracts thousands of people from all across Colombia who gather to watch this colourful procession pass through central Medellin. Everyone was smiling, euphoric and enjoying the party mood that reverberated across the entire city. Watch our vlog about our experience in the Medellin Flower Festival parade:
Music events during the flower festival
Each year there is a huge music concert called Metro Concierto de Conciertos, usually on the last Saturday of the festival. It features some of the most famous Latino international pop acts in the world, and as such, attracts a very large crowd. In the past, the likes of Wisin, Daddy Yankee, Nicky Jam and Marc Anthony have performed here.
If you love Latino pop hits as much as we do, this is the concert you need to come to during your travels in Latin America – not only for the excellent music but for the electric party atmosphere. We're hoping our favourite Colombian pop star, Shakira, may one day make a surprise appearance here…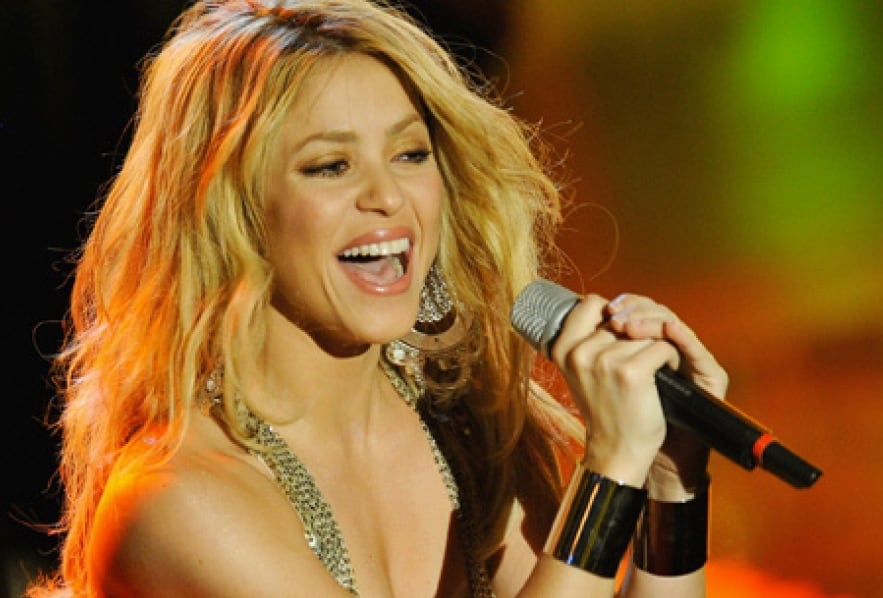 In addition to the big Metro Concierto de Concierto, there are lots of other free music concerts taking place across the city during the flower festival. A favourite of ours to look out for is the Trova Competition. Trova is a style of singing by peasants from suburbia Medellin, which involves two men "reading" each other over a few minutes, but in rhyming couplets to music. The "reads" are based on a theme given by the panel of judges. For the competition, the judges decide who is eliminated in each round and the winner goes through to the next round until a Trova winner is picked in the final round.
It's almost like a mix of the Reading Challenge and a lip sync battle from Ru Paul's Drag Race, but with straight men using heavy Medellin slang Spanish words. It really is like no other music competition we've ever seen before. Even if you don't understand what they're saying, it's a lot of fun to watch:
Pretty Paisa boys everywhere
Colombian guys are hot. But ask anyone in Colombia and they will say the Paisa boys are the sexiest. It's a thing!
FYI: paisa is the nickname given to people from Medellin and the region around it.
For us, this is surely a sufficient reason alone to visit the Medellin Flower Festival – paisa boys celebrating in all their splendour and beauty – dancing, singing the night away, always up for a fun party time. One particular paisa boy you'll want to look out for is Colombian pop star Maluma who is from Medellin…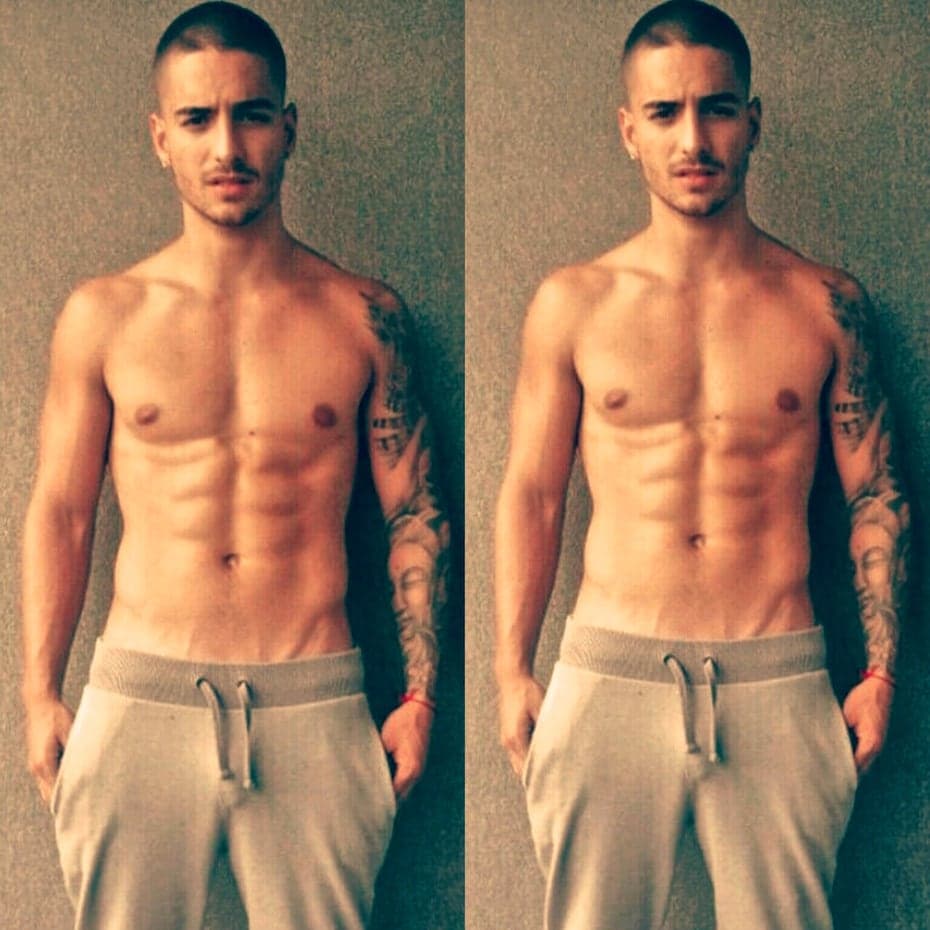 Where to stay during the Flower Festival
Most tourists will want to base themselves in Poblado, which is the touristic heart of the city and where the majority of the gay nightlight is. Other areas worth looking at include Laureles (where we based ourselves when we lived in Medellin), which is more residential and much cheaper than Poblado, or even around Centro. However, we found Centro to be a little bit dodgy at night. Here we've listed a handful of the best places to stay, but for more, be sure to check out our comprehensive guide to the best gay hotels in Medellin.
01
Hotel Roma
Centro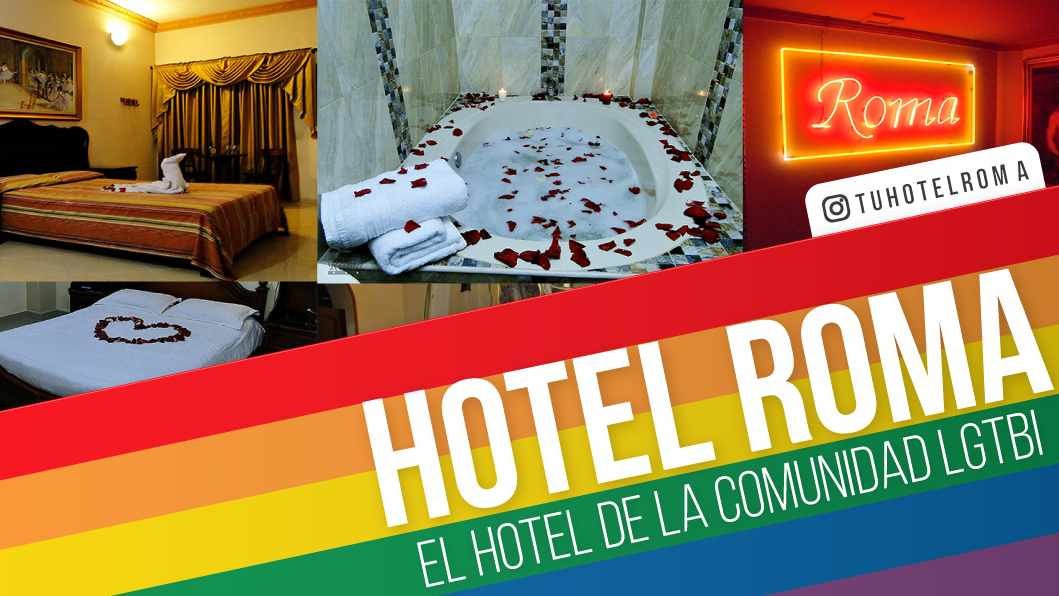 Why we love it
---
Discreet gay hotel
Big bathtubs or Jacuzzi in all rooms
Very intimate and romantic
Close to a metro station for getting around
Being the only gay hotel in Medellin, Hotel Roma offers a perfect place to freshen up after a long day of wandering through the city. It prides itself on privacy and offering supreme service.
We found it to be wholly charming and cosy. From the gorgeous, Latin art which decorated the halls, to the bright, wide spaces to lounge around in.
The exterior of it looks like a Church house, with huge oak doors, and an arched roof. Yet inside is a friendly and hospitable ambience where all can feel welcome. There are a range of room options available, from the simple room (when you are on a tight budget) to a special room (for when you feel like splurging).
It's based in the heart of the Centro district, close by many queer bars, such as La Cantina de Javi. Nothing better than when you don't have too far to travel after a night out on the town! Hotel Roma also offers an escort service of pretty boys or trans women you can meet in the privacy of your room. They sell a variety of erotic products and have erotic television channels too, so you're not going to get bored…
02
NH Collection Medellin Royal
Poblado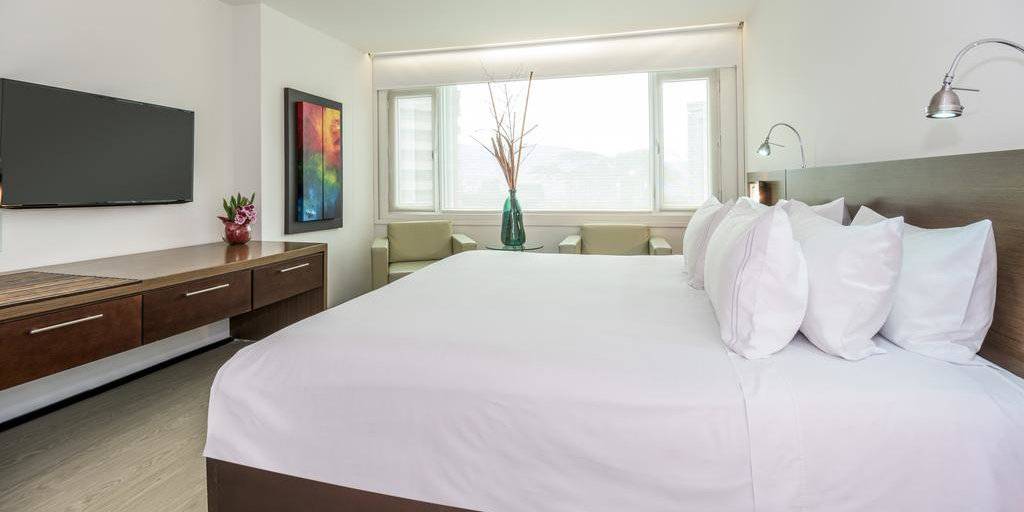 Why we love it
---
Five-star luxury hotel
Excellent location
Fantastic gym, swimming pool and spa
Lovely hotel restaurant and bar
The NH Collection Medellin Royal is our favourite luxury hotel in Medellin – just don't tell the others…
It's a palace, and its high rise structure feels super impressive as you approach it.
Closeby is the Medellin business district, complete with tons of restaurants and bars to sink your teeth in. It put us right in the heart of the city, and meant we got to experience the magic that is Medellin!
The rooms are spacious, yet still have a homely and cosy vibe. Every detail is added to help elevate your experience, allowing you to achieve maximum comfort. From the blackout blinds to keep all the city light out, to the soundproof walls, so you can have a peaceful nights sleep, the NH Collection hotel is all about offering you a sanctuary.
Whilst we were there we made sure to take full advantage of the amenities. There is a gorgeous swimming pool that is perfect for taking a morning dip. Plus, the modern spa meant we got to enjoy a total detox and destress! Restaurant Cygnus serves Latin modern cuisine and international dishes, while the bar is the perfect spot for a romantic cocktail.
03
Los Patios Hostal Boutique
Poblado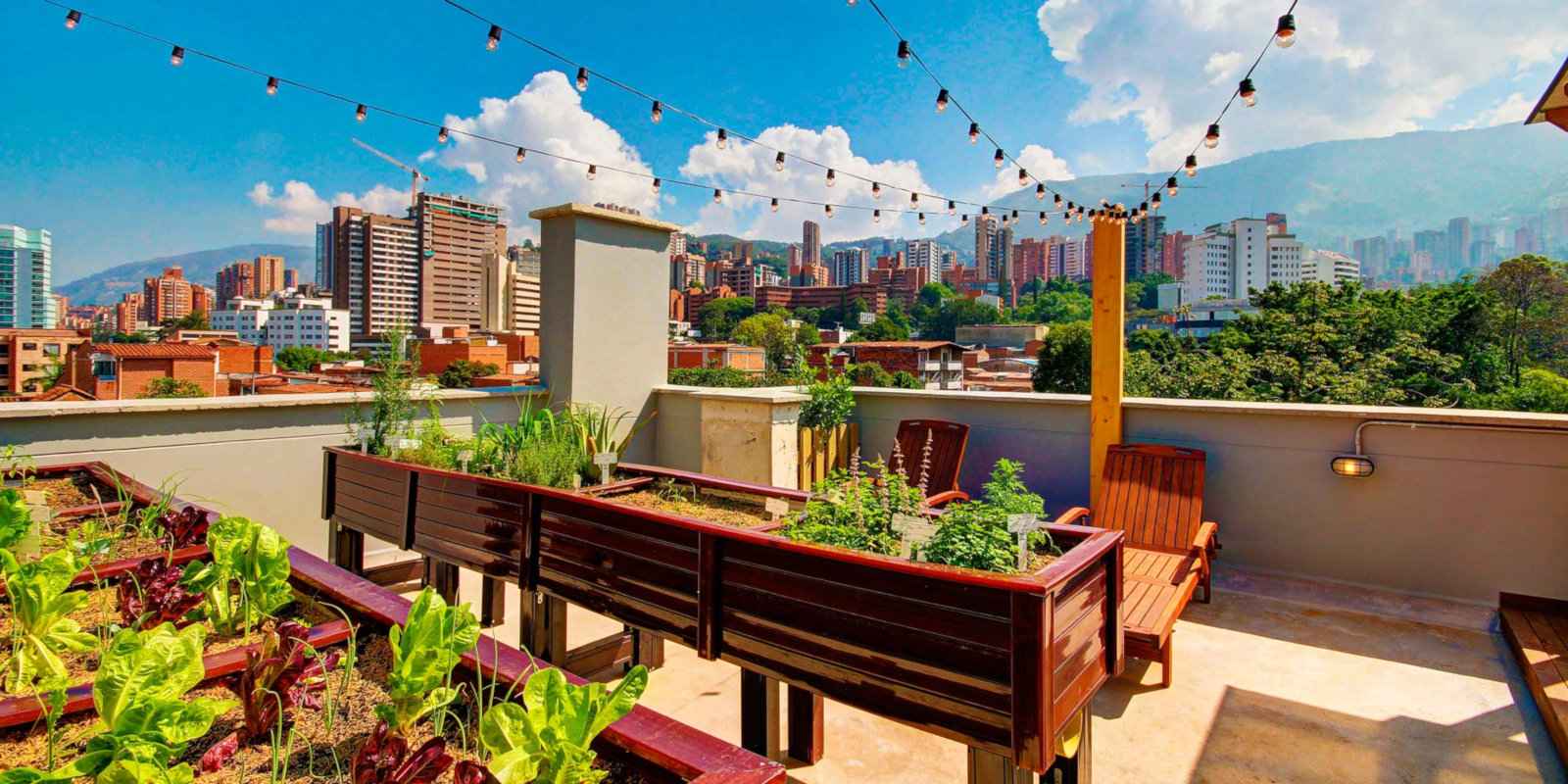 Why we love it
---
Fantastic mix of hostel and hotel
Very affordable option
Rooftop Tiki bar with stunning views
Close to the gay area and a subway station
We'd go back to Los Patios for the rooftop bar alone! The city skyline, mixed with the lush naturalistic spots dotted across Medellin, make the view truly special.
The occasional free salsa lesson occurs on the rooftop, so the hostel is great for promoting great Latin culture and keeping you connected to Colombian heritage.
You can also hire bikes to explore the city in a fun and healthy way.
This is a wonderful option for when you are on a budget and it is super gay-friendly. Plus, with access to a gym and gaming spaces, you'll have optimal chances to make friends. It'll help for when you are ready to go out on the town. There are plenty of bars and clubs around for you to go and boogie in!
You can choose to sleep in hostel dormitories or private rooms. We loved how each floor of the building is themed around a different region of the country so you can get a taste of Colombia's mountains, sea, jungle and plains. The rooms are very stylish, clean and bright.
---
Like this post? Pin it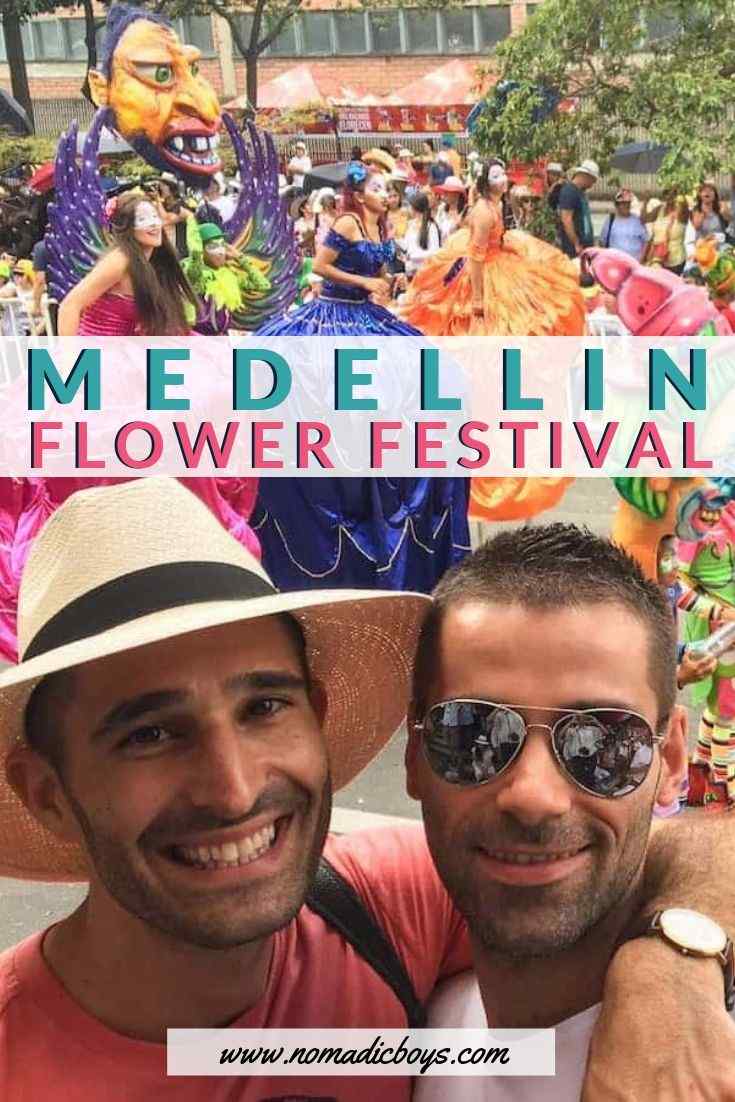 Happy travels are safe travels
We recommend you always take out a reputable travel insurance before your next vacation. What happens if you suffer from illness, injury, theft, or a cancellation? Many travelers forget about it and regret it when something happens. Better to pay a small price and have the peace of mind and not worry.