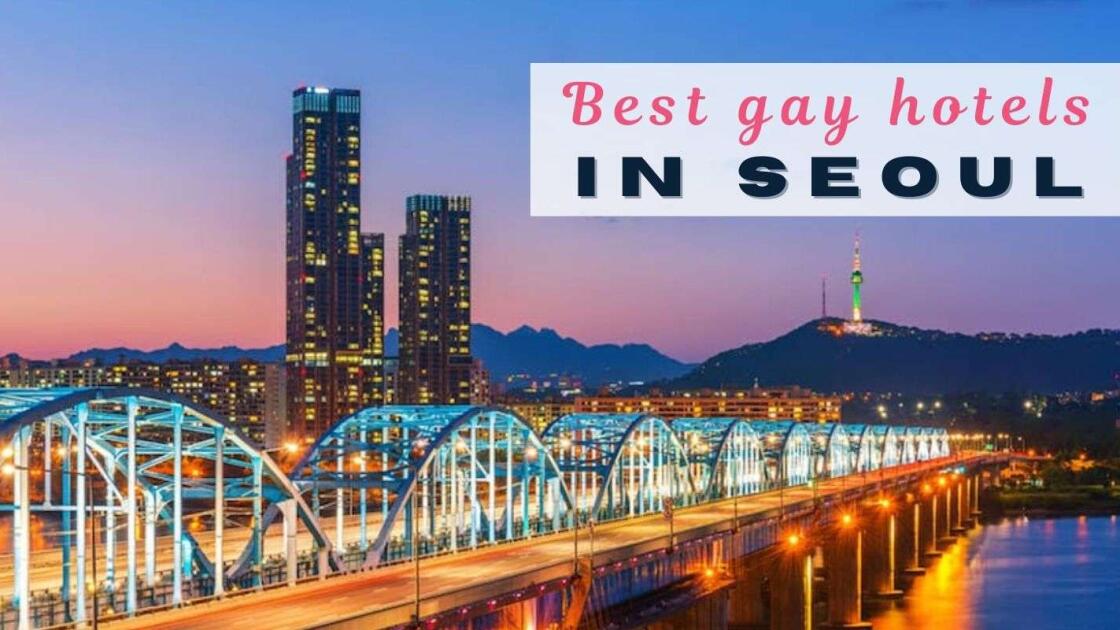 These are the best gay friendly hotels in Seoul, a surprisingly welcoming city in South Korea for LGBTQ travelers.
Everything you thought you knew about Korea is about to change.
It may not be top of your list of destinations for a gay getaway, but what you're going to read here might surprise you.
South Korea is still a very conservative nation – religious groups hold a great deal of power, and many political leaders are actively opposed to LGBTQ+ rights. However, the South Korean LGBTQ+ community has risen up over the past two decades. The very first Queer Culture Festival, which takes place annually in the capital city of Seoul, was attended by just fifty brave souls. Conversely, last year's twentieth-anniversary extravaganza welcomed 150,000 LGBTQ people and allies celebrating their pride and joining hands to fight for queer rights.
Of all the cities in South Korea, Seoul is by far the most accepting of the LGBTQ community, and many also consider it to be the party capital of the world. The blazing neon lights, incomparable nightlife experience and regular K-pop shows all add up to a must-visit gay holiday destination.
So, without further ado, here is our rundown of the five best gay-friendly hotels in Seoul.
Stay connected in Seoul
Before heading off to Seoul, make sure you pre-order a pocket WiFi device so you can stay online throughout your travels in South Korea. A pocket WiFi device will save you a lot of money on roaming fees, plus it's a safe and secure way to access the internet.
01
Hamilton Hotel
Itaewon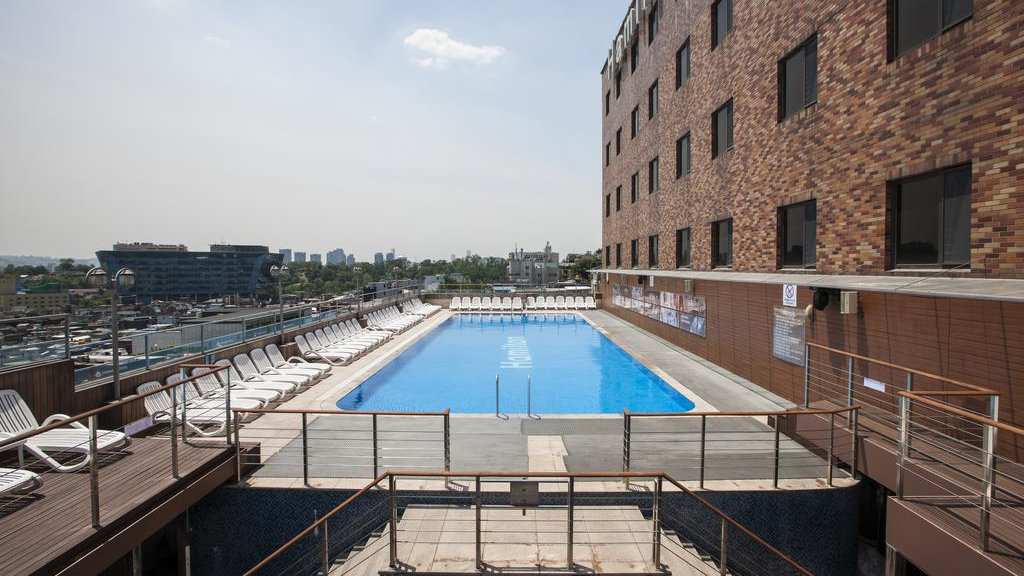 Why we love it
---
Located in bright, busy and exciting Itaewon
Great gym and pool area
Cosy, comfortable rooms to rest and recharge
Homo Hill – need I say more?
Okay, first things first. There are no male-only hotels in Seoul (trust me, I checked… several times!) so erase "clothing optional" from your mind – the Folsom Street Fair, this is not!
However, the Hamilton Hotel, located in the bright, bustling Itaewon district, is right at the epicentre of Seoul's biggest gay nightlife hotspot, affectionately known as Homo Hill.
This area is home to some of the biggest and best gay nightclubs in the city, including PULSE, a lively underground dance club over two floors, and HOMPA, an after-hours bar that hosts international guest DJs and offers plenty of eye candy in the shape of super handsome Go-Go boys.
The hotel itself offers modern, comfortable rooms with all the mod-cons, including a fabulous electronic toilet featuring all kinds of extra cleaning facilities for your lower regions. For such a conservative nation, they sure designed their toilets with the gays in mind, let's just say that! The technological delights don't begin and end in the bathroom either. Almost everything in the room, including the lighting, air-conditioning and TV, can be controlled from a handy remote device that also doubles as your room's telephone. "Hello, reception – how do you use this thing?"
There's a decent gym with plenty of equipment and a free weights area, plus a stunning rooftop pool where Seoul's trendiest crowds meet to show out and show off in their droves. The restaurant serves a great mix of tempting Korean dishes and typical Western fare to suit all palates. The Hamilton is also walking distance from Itaewon Station which has an exciting choice of shops, cafes and restaurants. Real talk – this is the definitive Korean gay experience right here!
DON'T MISS OUT!
Join our newsletter
Subscribe now to receive in-depth FREE travel guides, along with inspiring stories, savvy planning tips, and exclusive discounts on gay tours.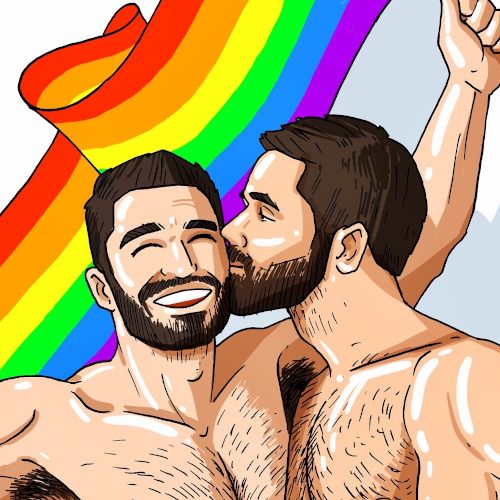 02
Imperial Palace Boutique Hotel
Itaweon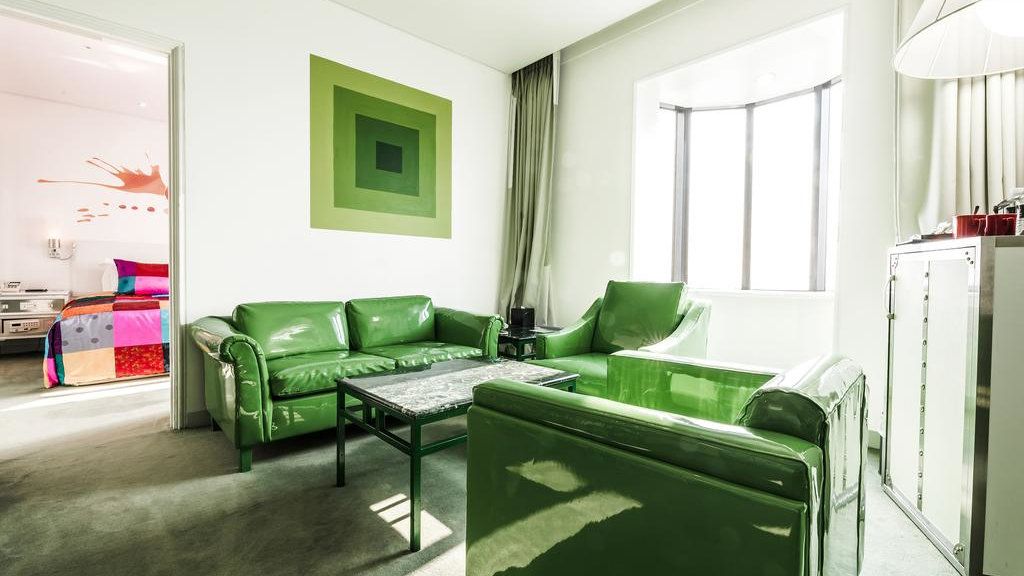 Why we love it
---
It really is a palace – fit for kings and queens!
Stunning décor, a feast for the eyes
Yummy Japanese/Korean food at the restaurant
Located in Itaewon: the heart of Seoul's gay life
We're heading back to the uber-gay, nightlife centric Itaewon district for the next entry on our list of Seoul's finest gay-friendly hotels. The Imperial Palace Boutique Hotel is twelve floors of pure luxury, perfect for those with a little extra cash to splash on their gay pilgrimage to South Korea.
The first thing that struck me about the Imperial Palace was the fabulous décor.
Most of the rooms are decorated in a clean, bright white with an Andy Warhol-inspired pop art mural splashed across the wall, while the exterior wouldn't look out of place in Legoland. It's an assault on the senses but in all good ways!
Make no mistake though – this place isn't for kids. The Imperial Palace refers to itself as a "lifestyle experience", and even the most basic rooms are called "superior", so you can be sure you'll be living like royalty during your stay. I mean, they don't call it a palace for nothin'!
There's a fantastic restaurant that serves a variety of Japanese-style rice and noodle dishes courtesy of local restaurant chain Saboten and a range of indulgent Belgian chocolate treats from Godiva. And if you pop one too many, there's a well-equipped gym on-site too!
That's all swell, of course, but the main draw of the Imperial Palace is its location. As I said earlier, Homo Hill is 360 feet of unadulterated gay fun and frolics, packing in all the city's most popular gay clubs and bars within walking distance of one another – Itaewon is it for gay travellers!
STAY WITH A GAY LOCAL
Misterb&b is the Airbnb equivalent for the LGBTQ community. Unlike on Airbnb, you know your host is gay, voiding any nasty surprises when you check-in. It is also a great way to meet gay locals and discover the underground gay scene. Click below to get 10 € (or $10) off our first booking.
03
Itaweon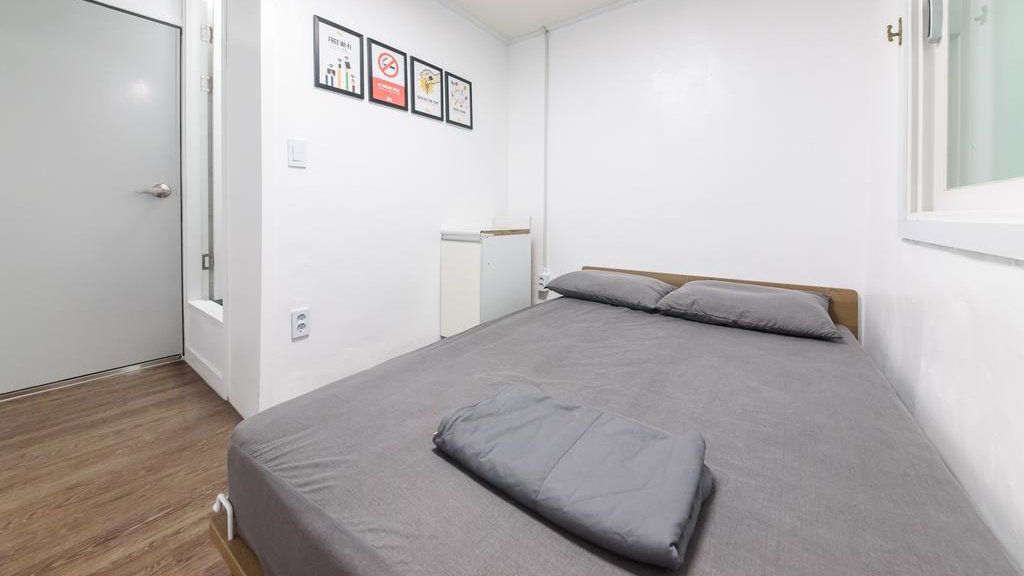 Why we love it
---
Basic accommodation at a bargain price
The best gay friendly budget option
Friendly and welcoming staff
Fantastic value for the location – in Itaewon
On the flip-side, you can also do gay Seoul on a budget with a room at the [email protected] Itaewon Guesthouse. It's a hostel but certainly nicer than some of the hellish places I've stayed in over the years.
Full disclosure – facilities like the kitchen and bathroom are communal, so you'll be sharing these areas with other guests during your stay.
There's free Wi-Fi and a recreational area with a TV room, patio and barbeque if you fancy taking a break from the hustle and bustle of the local area.
Rooms are basic, as you would expect, but if you're planning on hitting the local scene hard and all you want from a room is somewhere to lay your hangover head before the next party, this is a great way to save on the costs of your trip – which means more spare cash for the clubs! Best of all, if your travel plans aren't set in stone, [email protected] doesn't take any pre-payment and offers free cancellation up to two days before you check-in.
If a bed and semi-decent air-conditioning are all you need, the value of such low-cost accommodation in an area like Itaewon cannot be overstated. You will have absolutely everything you need on your doorstep – shops, cafes, restaurants and some of the best nightspots in the city. It might not win any prizes for luxury, but for the price, it's hard to argue with.
04
Top Hotel and Residence
Jongno-gu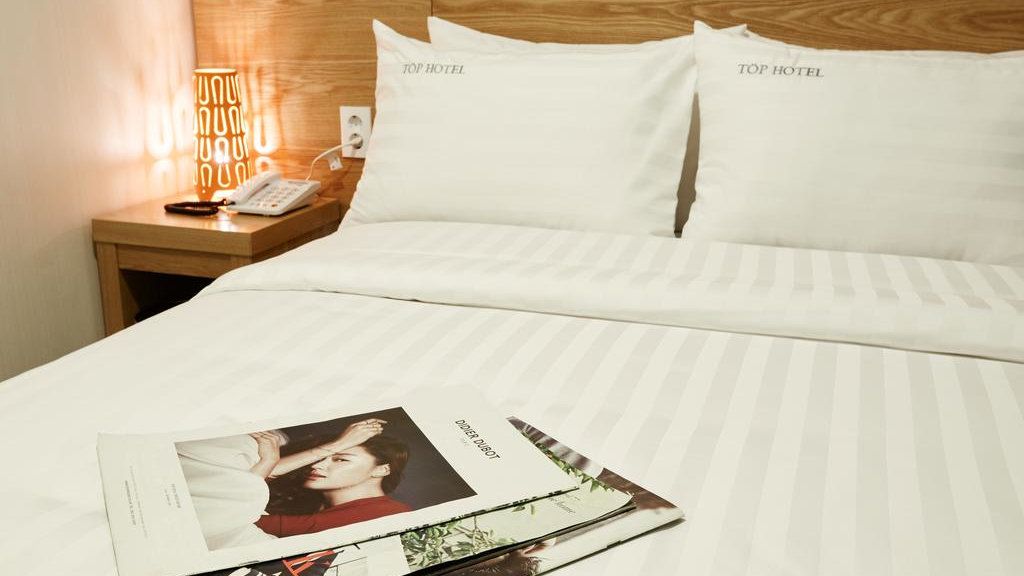 Why we love it
---
Comfort and privacy on a budget
Well-equipped rooms and facilities
Walk to The Runway and Jongno Station
Close to the gay scene but in a quiet area
We're heading back to the Jongno district for this final entry on my list of Seoul's best gay-friendly hotels. The Top Hotel & Residence is a highly rated aparthotel complex that represents some of the best-value accommodation in the city.
Rooms are clean, comfortable and nicely decorated. Guests have full access to their very own en suite bathroom and kitchenette with a cooker, refrigerator and washing machine.
There's even a café and bar area on the ground floor that stays open past midnight – perfect for a couple of post-dinner pre-drinks to wet your whistle before you hit the town.
Jongno's main street will delight Korean food fans. There are also plenty of small but very welcoming gay bars to be found around every corner. The Top Hotel & Residence is only a few minutes walk from Jongno Station. That means you can be living your best gay life on Itaewon's Homo Hill in under 30 minutes – and if you call an Uber, it's even quicker!
The reception desk is open 24 hours a day, run by super-friendly staff that are willing to do whatever it takes to make sure your stay is as comfortable and stress-free as possible. For a balance of comfort and value, it doesn't get much better than this. Essentially, the Top Hotel & Residence offers many of the benefits of a hotel with cost savings you would normally only associate with a hostel. Of course, staying outside Itaewon, you will end up spending more on local travel if you want to experience the Seoul nightlife at its absolute gayest.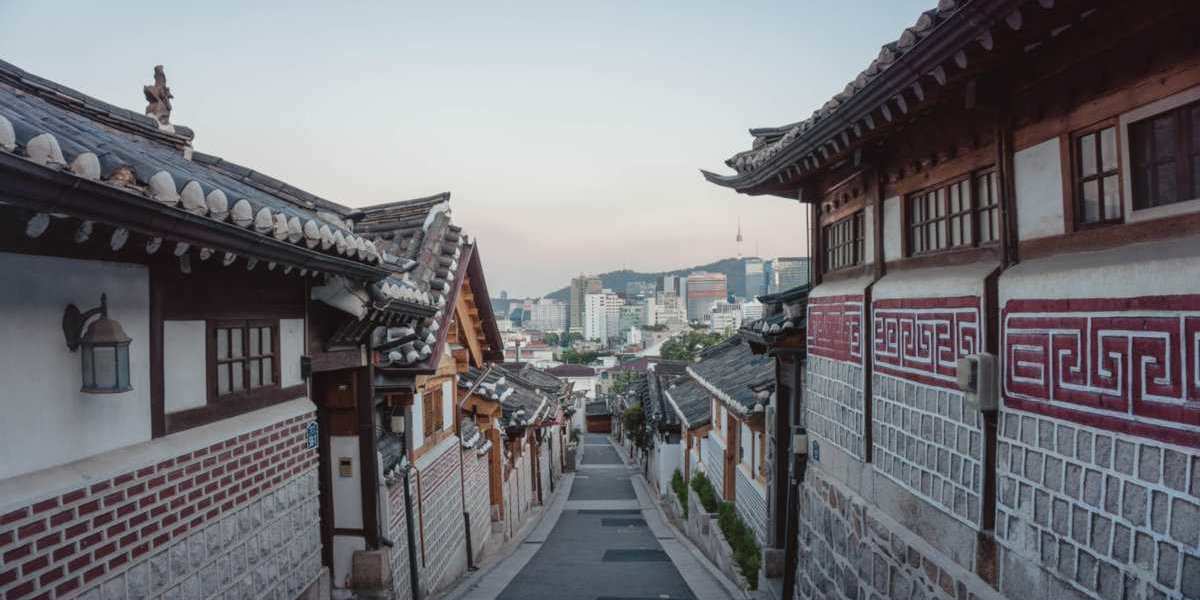 What to do in Seoul?
Seoul is a fascinating city, where hi-tech subways and skyscrapers can be found amidst Buddhist temples and street markets. No matter what your interests there'll be plenty to keep you occupied…
05
Hotel Cats
Jongno-gu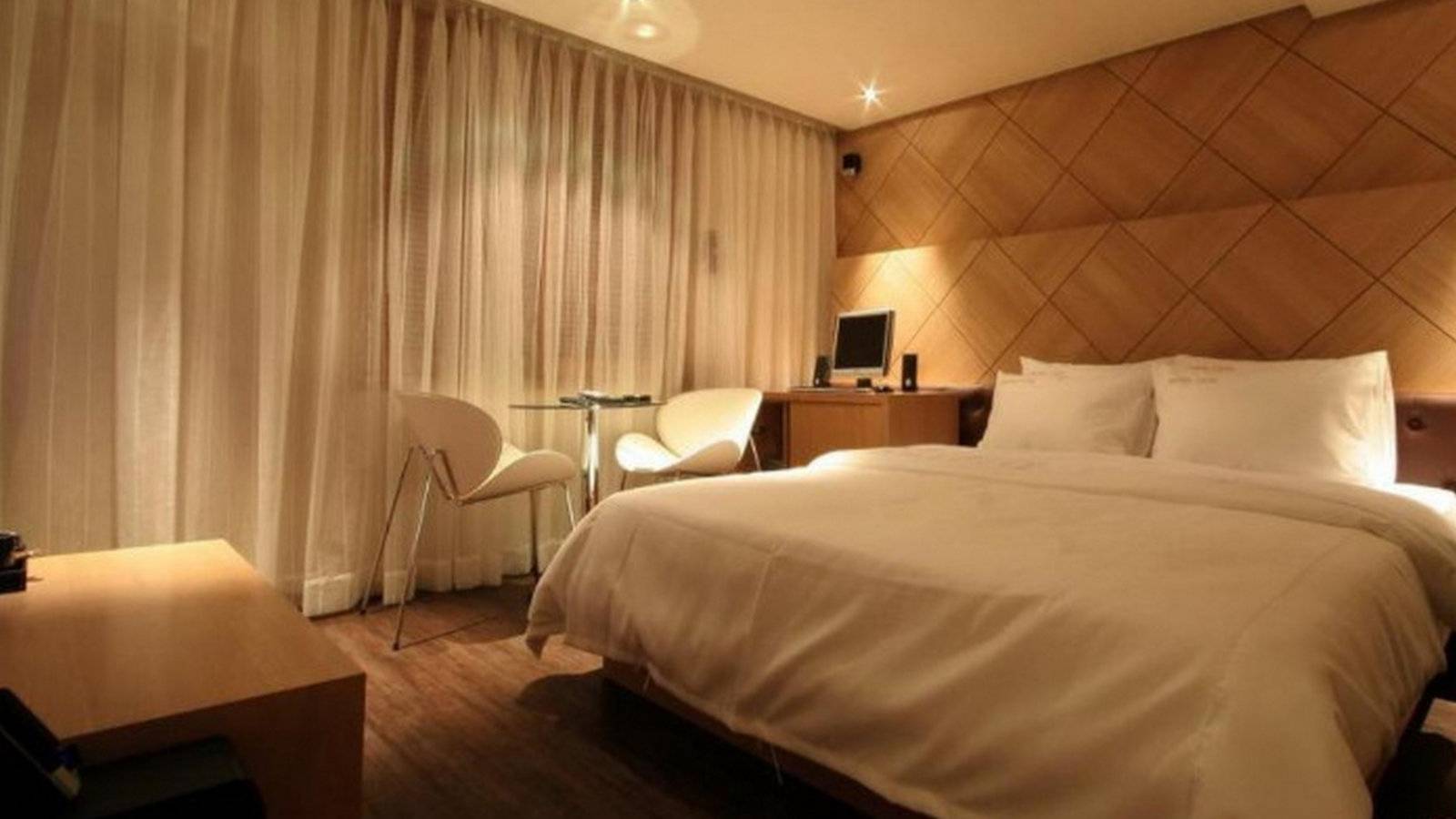 Why we love it
---
No felines here (booo!) but rooms are spacious and comfortable
The Runway – you won't find better Korean food anywhere else!
The local bars are small but super-fun and welcoming
It's just a hop, skip and a jump from the glorious Homo Hill
I know what you're thinking already, "Take me to the cats!" But to my eternal disappointment, Hotel Cats is not, in fact, a cat hotel like you might have seen popping up in parts of Japan. You will find no felines to pet here – although you might find a pup or two if you look hard enough.
Hotel Cats is a spacious, modern hotel in the fast-paced central district of Jongno. The rooms provide all the facilities you would expect from a three-star hotel, while the bathrooms feature a bidet and a bathtub-shower combo, perfect for freshening up before you hit the local scene.
Jongno might not be as outward in its gayness as Itaewon (which, incidentally, is just a short train ride or Uber away), there are still plenty of gay bars to check out. The main street, known as The Runway has dozens of restaurants and food carts serving delicious Korean fare. Just off the main section, you will find the best gay bars in the area. Shortbus has a triangle-shaped bar, perfect for people-watching. Around the corner is Barcode, frequented by Seoul's bear community.
Most of the local bars are – how shall I say this – cosy, bordering on cramped, but for me, the average bar experience was a surprisingly comfortable and fun one in spite of the lack of space, thanks to the friendliness of the owners and their clientele.
DON'T MISS OUT!
Join our newsletter
Subscribe now to receive in-depth FREE travel guides, along with inspiring stories, savvy planning tips, and exclusive discounts on gay tours.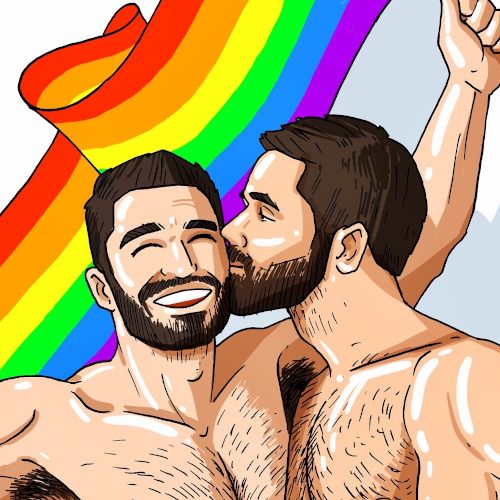 ---
Like this post? Pin it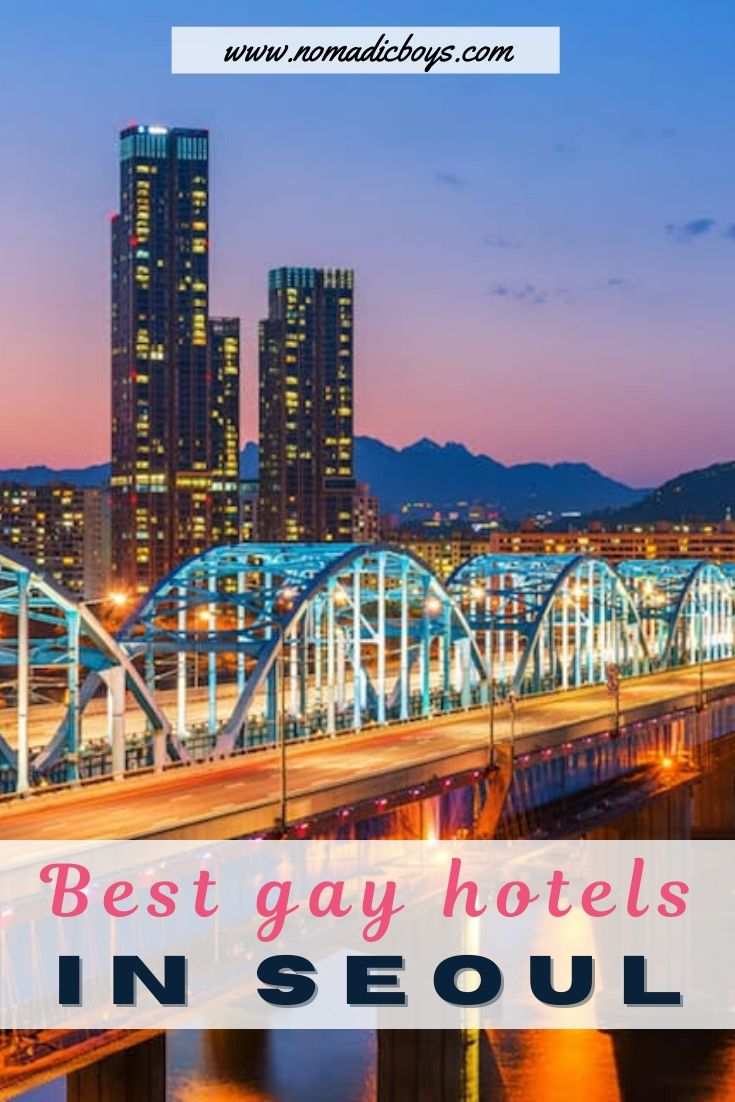 Happy travels are safe travels
We recommend you always take out a reputable travel insurance before your next vacation. What happens if you suffer from illness, injury, theft, or a cancellation? Many gay travelers forget about it and regret it when something happens. Better to pay a small price and have the peace of mind and not worry.