Whichever cruise you choose as an LGBTQ passenger, the staff on Norwegian Cruise Line, as well as your fellow passengers, will all be friendly and accepting.
"Guys, why do you love cruising so much?"
We get asked all the time.
It takes us a double-take and a deep gulp before realizing that they don't mean that kind of cruising. And we always answer the same way:
"Who wouldn't love a shipload of beautiful people, exciting destinations, and the relief of not having to look at a map?"
It allows us to reach new parts of the world we'd never have gone before, with the luxury of a modern interior to keep ourselves pampered, particularly on one of the many gay cruises on offer. And for those of you who may be worried that being out and proud on a "non-LGBTQ themed" cruise is a risky move, listen up! Like most industries, the travel sector is wakening up to the value of the pink dollar and making extraordinary changes to show how diverse and accepting their companies are. And Norwegian Cruise Line is no exception.
Whichever cruise you choose as an LGBTQ passenger, the staff on Norwegian Cruise Line, as well as your fellow passengers, will all be friendly and accepting.
You can trust us on that!
A history of gay friendliness with the Norwegian Cruise Line brand
Having chosen the NCL Encore ship cruise in the Caribbean, our initial reaction was how well a gay couple would be accepted on board by the staff and by other guests.
We needn't have worried!
After a quick Google search of the Norwegian Cruise Line, we had all the proof we needed. Just look up the story on how the cruise liner was the subject of a reality TV show called Undercover Boss. In the episode, Former President and CEO of NCL, Kevin Sheehan, boarded the cruise pretending to be a contestant vying for a job aboard the luxurious cruise. Whilst undercover, he met a staff waitress, Sylvia, who told him how she was saving up to marry her girlfriend.
When he revealed his true identity at the end of the episode, he transferred Sylvia to another ship so she could be closer to her partner…and even arranged their wedding! If that ain't the perfect boss, we don't know what is. But it just goes to show, how one instance demonstrates how lovely and supportive the company is from the top down.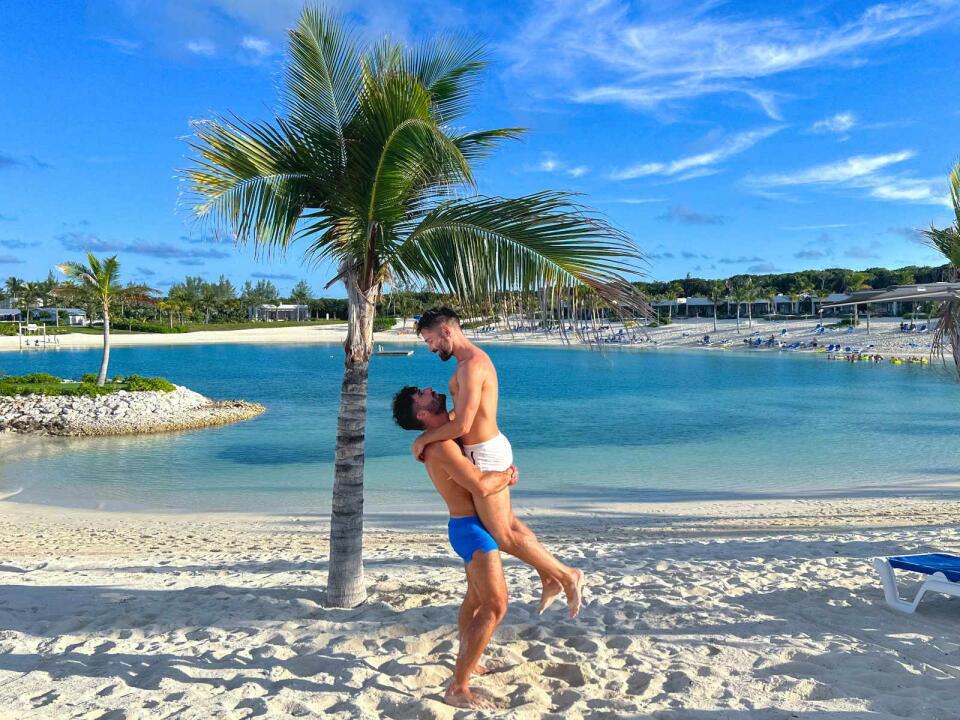 Welcoming gay friendly staff onboard
Whenever we're preparing to travel somewhere new, we can't help but feel a tad anxious as to how we will be received. We always find ourselves going over the same questions:
"Will the staff in our accommodation have a problem with two gay men sharing a bed?"
"Will the locals give us side-eye for holding hands in public?"
"Will we get weird during a romantic dinner date at one of the specialty restaurants?"
It's a lot to psych ourselves up for. Luckily, aboard our Norwegian Cruise Line ship, it was never an issue. Many of the staff we met were LGBTQ themselves – which felt like meeting members of our extended family. And those who weren't LGBTQ never batted an eye when we requested a double bed, or sat down for a romantic meal, or sauntered around the deck holding hands.
In fact, they made us feel all the more special, by sending us over a free bottle of bubbly on our anniversary – now that's what you call allyship!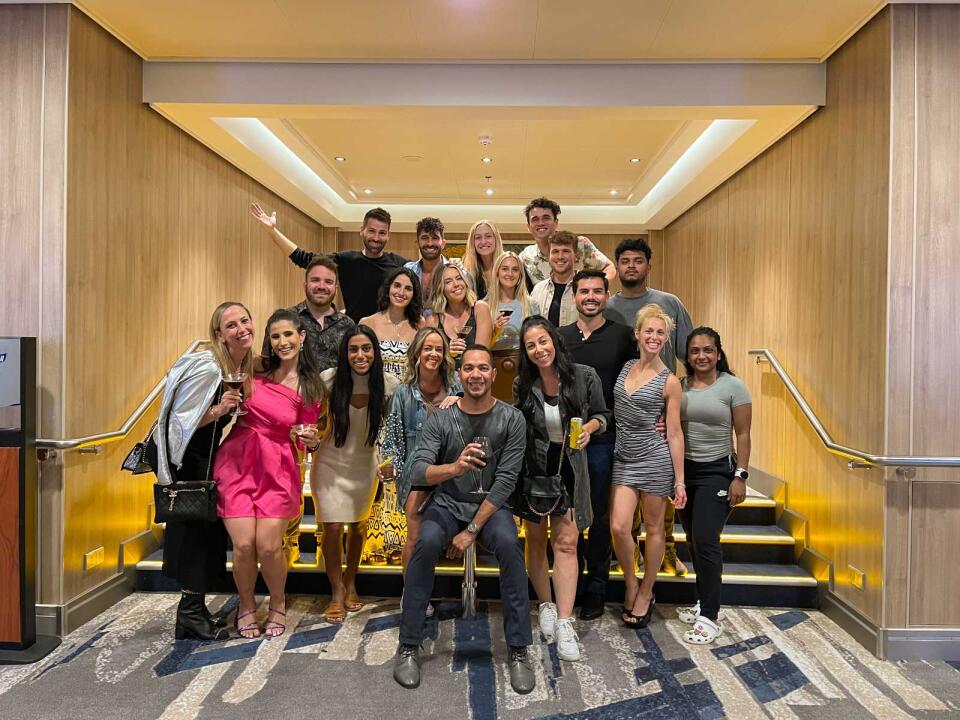 The passengers – will I be the only gay person onboard?
We've traveled to almost all the corners of the world as a gay couple – from the Trans Siberian train in Russia to cruising the Galapagos Islands, and we can safely say that you are never the "only gay person" anywhere. We're like air, you may not see us, but we're there!
And aboard the Norwegian Cruise Line, you'll find tons of diversity. Whilst the majority of passengers we met were straight couples or families, we never felt like the odd pair out. They rarely gave us a second glance. They were too busy enjoying their holiday.
When we did get chatting to people, they couldn't have been more lovely. Cute story: when we were stealing a few smooching selfies as the ship pulled out of Miami, a lovely straight couple offered to take the picture for us. And leave it to Seby for insisting that the ever-so-kind lady take the photo sixteen (yes, that's right, SIXTEEN) times, before he was happy with it. (Probably the last good deed she'll ever volunteer to do).
Regardless, it was the ultimate green flag we needed to tell us that we wouldn't have any problems on board as a gay couple.
Pro tip: If you're looking to avoid family crowds with small children (who could blame you?), be sure to travel during the off-season when the kids are at school.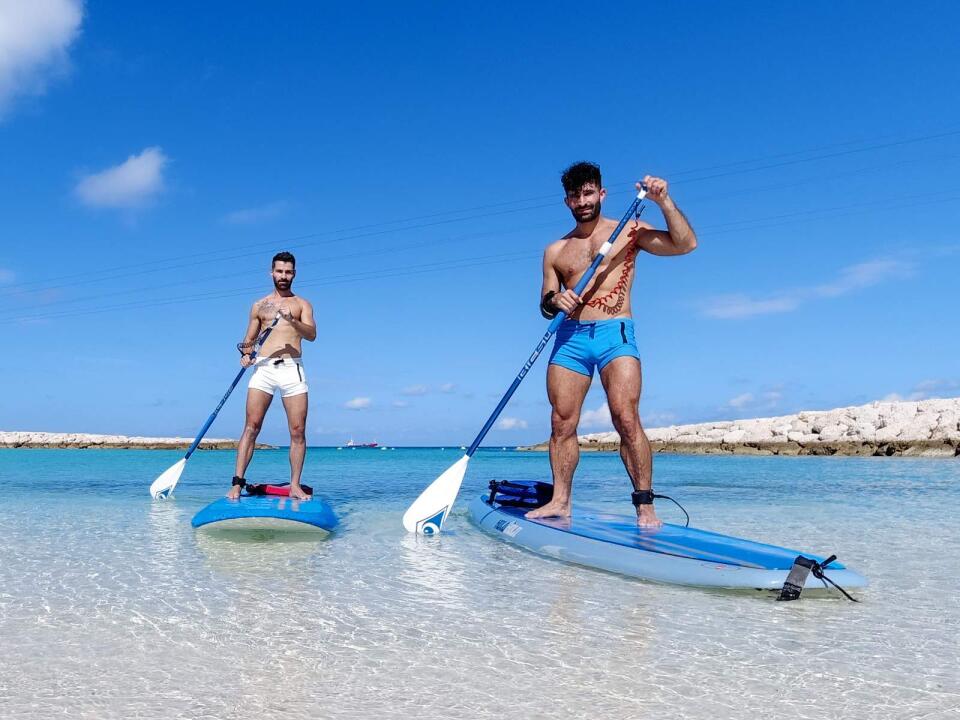 The LGBTQ meetups on NCL ships
Organizers of the Norwegian Cruise Line love a little gay get-together, which is why on every cruise, there is always a daily scheduled LGBTQ meetup. This is the best way for gay travelers, whether they are solo, in a couple, or in a group, to connect with fellow LGBTQ passengers.
Check out your cruise's events list when booking to see what your trip organizers have planned. It's usually in the form of a mixer or cocktail hour, where people can enjoy a drink, dance, and chat.
Of course, crowds attending the nighttime entertainment are usually filled with LGBTQ travelers. Especially when it comes to brilliant campy musicals like Kinky Boots or some of the cabaret shows.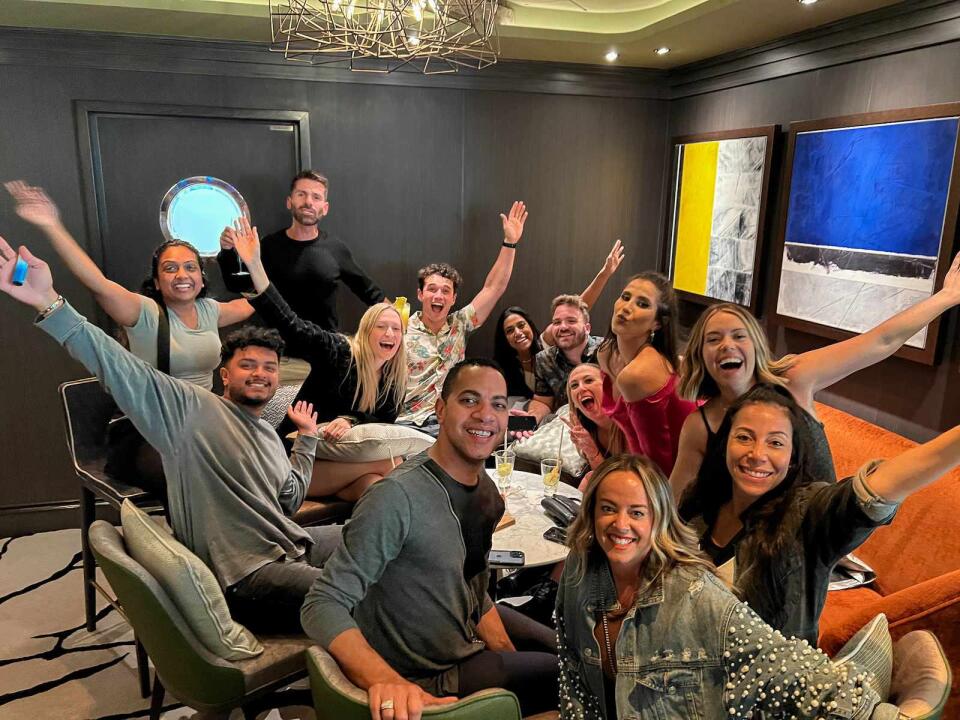 The suites and staterooms onboard the Norwegian Encore
It's not just the destination that makes embarking on a cruise so exciting, it's the journey. And when you've had a long day soaking up all the best amenities the ship has to offer, you'll want a warm, snug room to come back to and get some well-deserved rest.
Tucked away at the top of the ship is the extravagantly appointed Haven, fitted with a king-sized bed, private bar, and round-the-clock butler service. Upon entering our suite, we splashed ourselves over the bed, feeling like Kevin McAllister in Home Alone 2 where he had an entire Manhattan suite to himself. That's the kind of vibe we're talking about.
The Haven Spa Suite, Spa Club Balcony Suite, and Spa Balcony give passengers exclusive access to the Mandara Spa, where they can enjoy complimentary use of the sauna, hydrotherapy pools, and heated lounges.
On the lower levels of the ship are the club balcony suites. Each one contains spacious living areas, plenty of storage facilities, and picturesque ocean views. These suites come in a variety of sizes and styles, suiting either singles, couples, or families.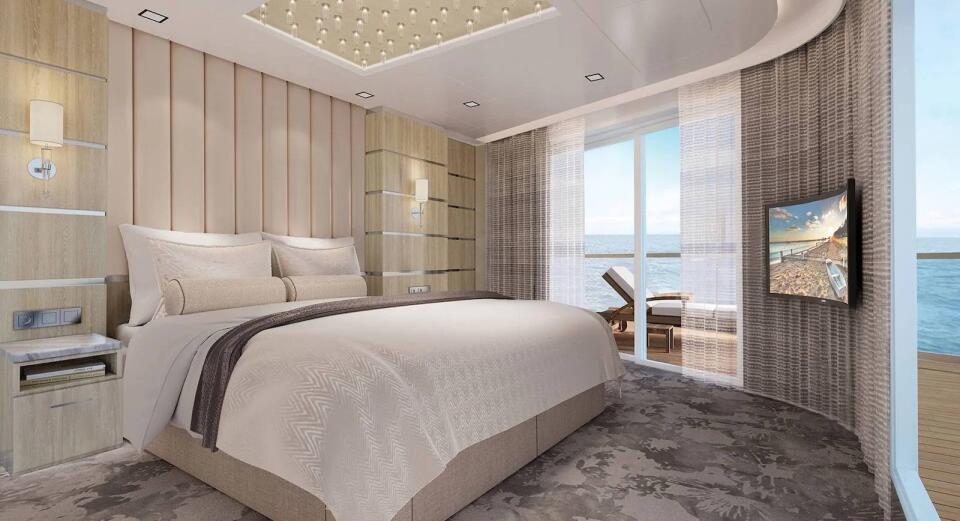 The bars and lounges onboard the Norwegian Encore ship
It ain't a complete Nomadic Boy holiday without a cocktail (or two). And onboard the Norwegian Encore ship, there were plenty of bars to keep everyone abuzz. We were torn between a cosmopolitan-style cocktail bar or rustic romantic wine tavern. So, whether we felt in the mood for a salty mojito in the Sugarcane Mojito Bar, or tapping into our elegant, rich woman fantasy by enjoying a glass of wine straight out of Napa Valley in The Cellars (not as cryptic as it sounds), we were fully covered!
Each ship in the Norwegian Cruise Line family has a different selection of bars, so be sure to check the website for what your trip has to offer. Safe to say, you'll have plenty of choices to enjoy a drink with new friends, whether you're waiting to be seated in a restaurant or just want a humble nightcap.
Pro tip: It's worth getting the Premium drinks package as those cocktails can get insanely pricey…take it from us, you'll definitely be getting good use out of it!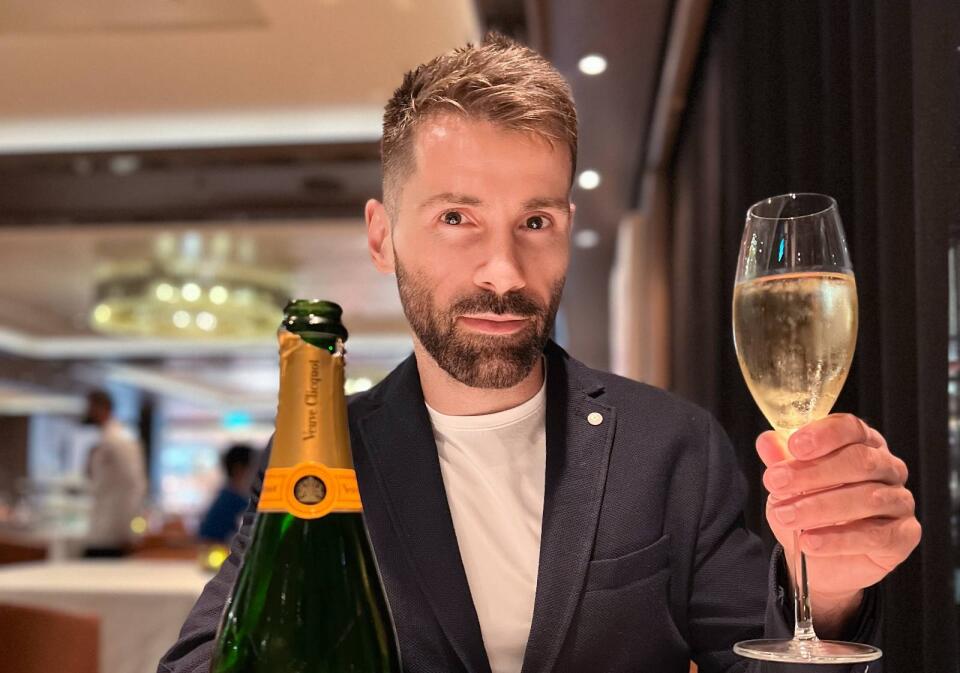 Dining onboard the Encore ship
One of the best parts about dining on a Norwegian Cruise Line ship is its "freestyle dining" service. This means guests can pick and choose their meal times rather than going by a set schedule. Ideal for when Seby's hangry moods strike!
Depending on which cruise you embark on, you will have a plethora of cuisine choices to choose from. Aboard the Encore ship that we sailed on, we had a steakhouse, a French bistro, a Japanese eatery called Teppanyaki, a seafood restaurant, an Italian restaurant, Mexican, and many more. So, whether we felt like sinking our teeth in a succulent steak, a tasty bouillabaisse, or trying our luck with sushi, we had a world of cuisines at our feet.
Pro-tip: Consider purchasing the "Dining Premium Package" when booking your trip. This covers all specialty restaurants onboard, so you'll have a free range of the menu when you arrive.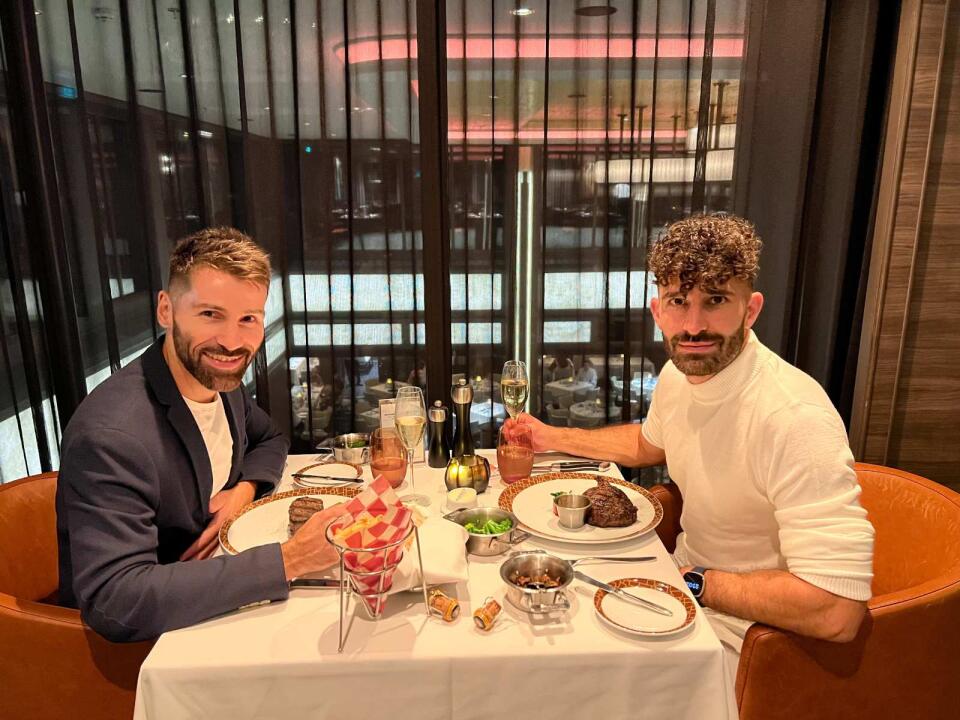 Activities and entertainment
Lights…Cameras…Action!
As massive fans of all things musical theater, the Norwegian Cruise Line's onboard entertainment easily sweeps 10s across our scoreboards. You can tell how much investment and work the trip organizers put into these shows, with world-class performances worthy of the Broadway stage gracing the auditorium every single evening.
On our cruise on the Encore ship, they put on one of our favorite shows, Kinky Boots – a story about a failed shoe-factory owner who enlists the help of a drag artist to branch out into making boots for drag performers. We also got to watch Choir of Men (REALLY GOOD!!) and The Beatles Experience – each of which was so well received by passengers that they got standing ovations. Other cruises in the Norwegian Cruise Line family have put on an array of other impressive shows ranging from Priscilla Queen of the Desert and Six.
If musicals aren't your thing, there are plenty of other activities to get stuck into on board. From releasing your inner child with a game of Laser Tag to sliding down their intense water slides to flying around their go-karting rink (yes a GO KARTING RINK on board a shop – mind blown!)…you'll never have a dull moment.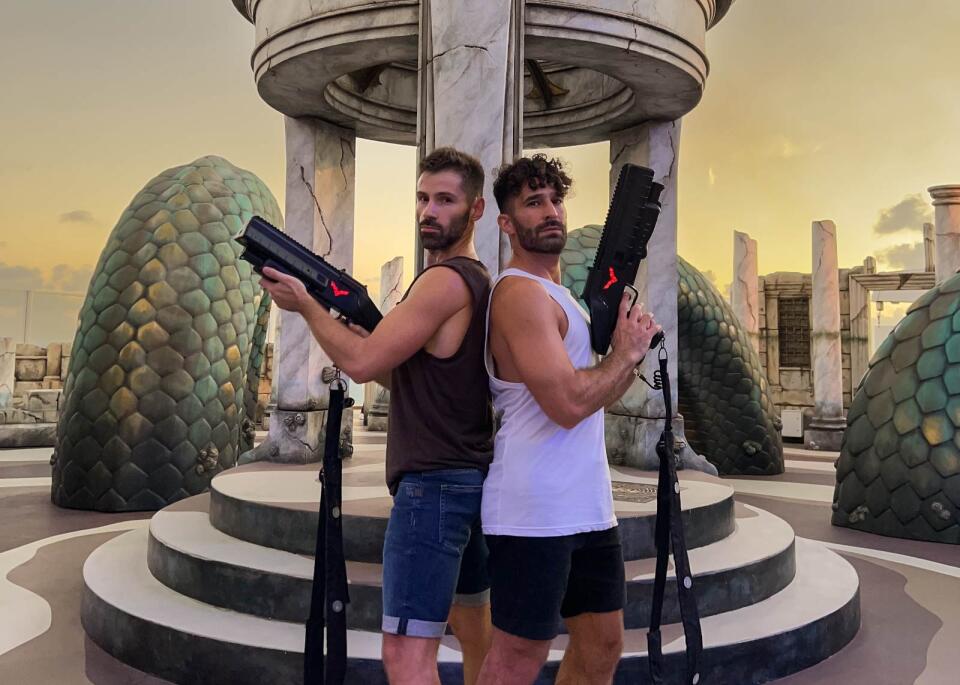 Health and wellness
As much as we love filling our days with endless adventure, non-stop activity, and shameless selfie-taking, we can't help but enjoy the occasional day of rest. On the Norwegian Cruise Line, they have an incredible spa where passengers can indulge in an array of services and treatments to help them unwind. From mani-pedis to keep those fingers and toes looking Insta-ready, hot stone therapy, and couples' massages, you'll feel completely rejuvenated after an afternoon in the Manara Spa.
You can also pop into the sauna and steam rooms to unwind…and if you're daring enough, the snow room. This is exactly how it sounds too. If you're like us and up for anything, then definitely pop in. Just be prepared for your nipples to be hard enough to cut glass afterward…
Of course, no cruise for us would feel complete without an intense workout. And thankfully, their onboard gym offers state-of-the-art equipment, cardio machines, and weights, so you feel totally pumped up. Unsure of where to start? Don't worry – the staff offers a 1-to-1 consultation where you can get a body measurement and tailored advice on what the best fitness plan is for you. They also have classes ranging from spinning, yoga, and Pilates, so you can work out in a group, and make friends.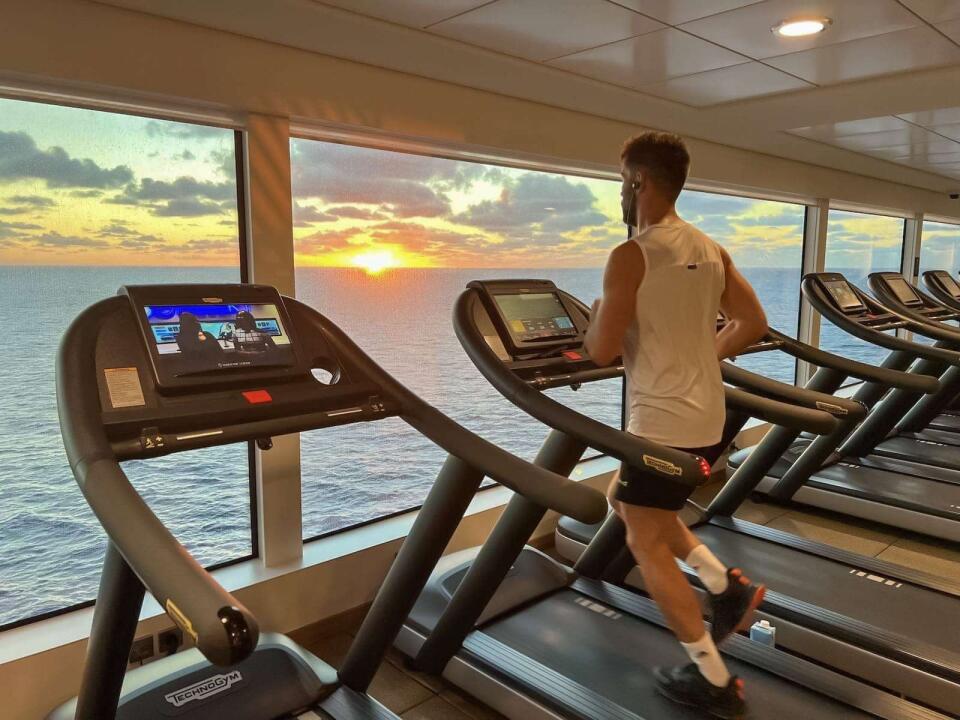 A word of caution when cruising in the Caribbean…
While the atmosphere onboard the cruise may feel super gay-friendly, keep in mind that the destinations you are visiting may not be. For instance, our main stopover was in the Bahamas – a place well known for its sketchy LGBTQ laws and a population with a very conservative mindset. Going from the cruise into that type of environment can feel like a reverse of the plot of Wizard of Oz…if you know what we mean.
Our advice would be if you're interested in embarking on a cruise that visits these types of places, avoid all PDAs when you're off the ship and around locals. It's always better to be safe than sorry. That being said, the Norwegian Cruise Line owns a private island in the Bahamas, called Great Stirrup Cay, which is for passengers only. So, if you do end up doing this cruise and stopping over at Great Stirrup Cay, feel free to act as gay as you like…well, within reason! Also, make sure you check out our guide about which Caribbean islands are safe for gay travelers.
This article was written in collaboration with Norwegian Cruise Line following our sponsored cruise with them in December 2021.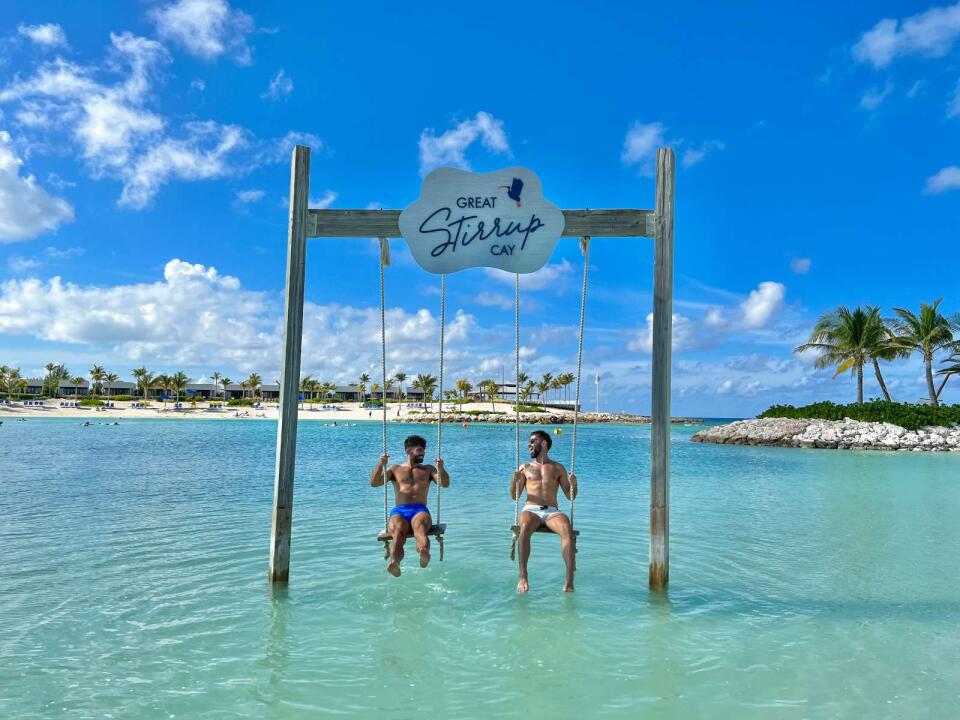 Happy travels are safe travels
We recommend you always take out reputable travel insurance before your next vacation. What happens if you suffer from illness, injury, theft, or a cancellation? Many gay travelers forget about it and regret it when something happens. Better to pay a small price and have peace of mind and not worry.
---
Staying around the area longer? Check these for more inspiration: