TERMS OF USE: There is a chance that some of the content on this page has changed since it was last updated. By reading this article, you consent to our Terms of Use and Disclaimer. Happy Travels!
DISCLOSURE: Some of our posts may contain affiliate links which we may receive a commission if you choose to book something through one of our links.
Here are the best gay bars in Medellin, Colombia, for gay travelers to check out and have a FANTASTIC time!
Whilst Bogota in Colombia is home to the largest gay club in South America, Medellin is notorious for having the most beautiful guys…the famous hot singer, Maluma, is a Paisa boy…just sayin'…
The people from Medellin and the area around it are nicknamed "Paisas".
They are a proud and fun bunch who live in a city notorious for having an "eternal spring" weather throughout the year. As such, it makes it a popular base for digital nomads and startups. We based ourselves in Medellin for almost a year because of this.
Medellin also has a fun gay scene to explore. Whilst it's not as big as the Chapinero gay scene of Bogota, it still has plenty of awesome gay hangouts to check out, which we've summarised in this article. For more, be sure to check out our comprehensive gay guide to Medellin.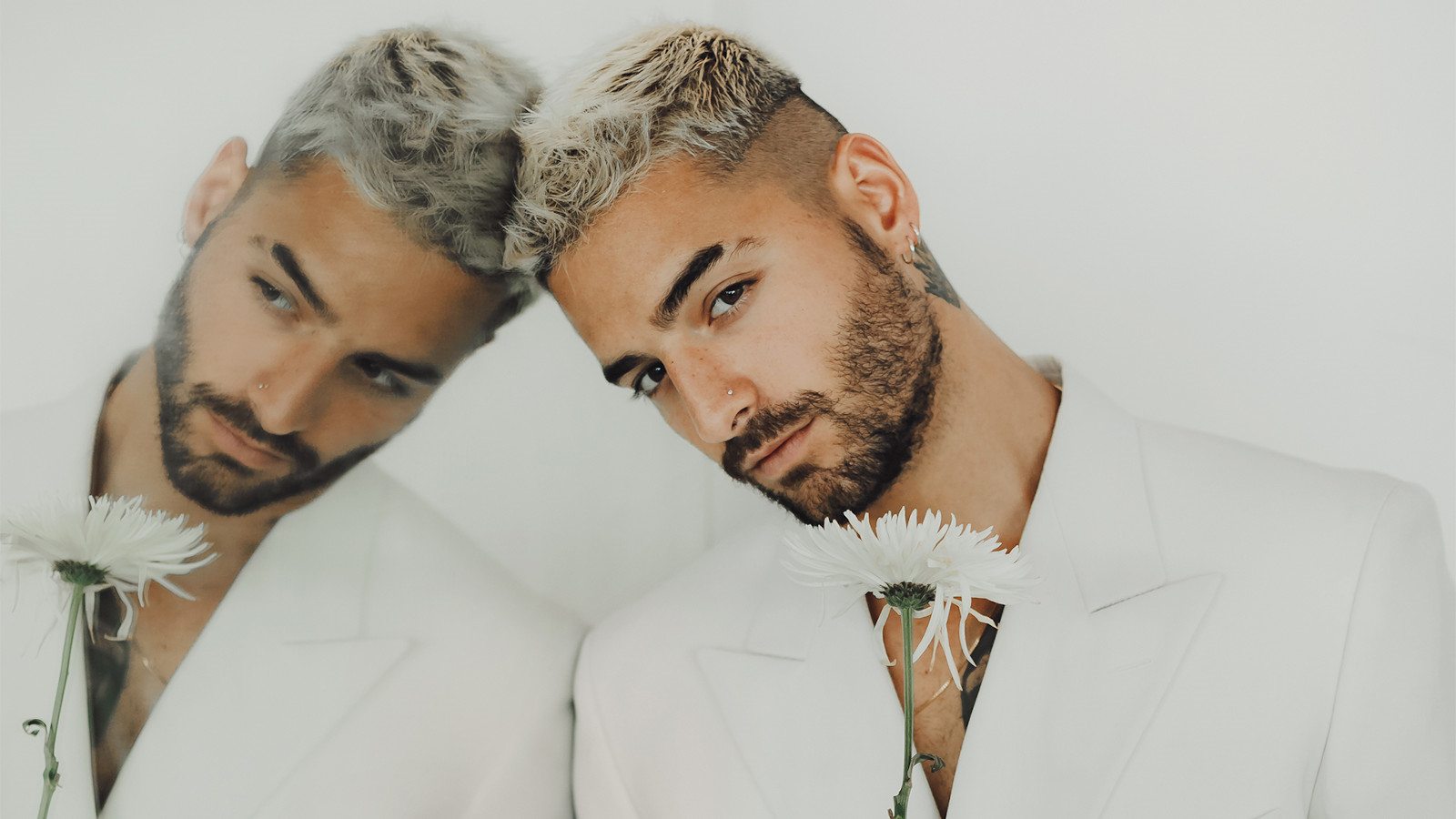 DON'T MISS OUT!
Join our newsletter
Subscribe now to receive in-depth FREE travel guides, along with inspiring stories, savvy planning tips, and exclusive discounts on gay tours.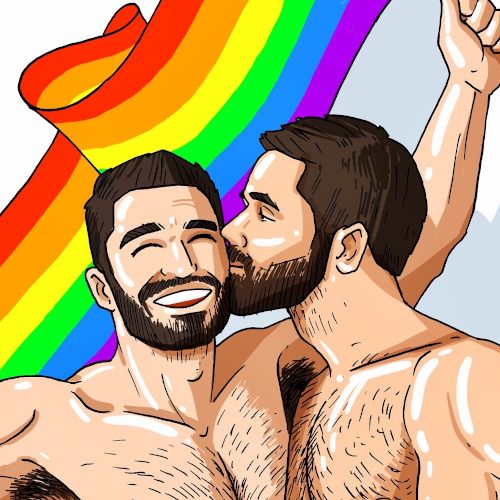 Where is the gay scene of Medellin?
The majority of the gay bars of Medellin are located in the "El Poblado" area. This is the touristic beating heart of Medellin, where the city's best hotels, restaurants and nightlife can be found. It's a lot of fun here. There's always an electric and young vibe, particularly at weekends. The Paisas love to party and will quickly embrace you.
Outside of El Poblado, there are gay bars dotted around in other neighbourhoods of Medellin, particularly in the downtown "Candelaria" area and the more residential "Laureles", which is where we based ourselves.
The other thing to note about Medellin (and Colombia generally) is that despite its tumultuous history (especially in the 90s) and what you see on Netflix's Narcos series, it's actually very safe. Medellin, in particular, has undergone a huge transformation over the past 20 years. What used to be the home city of Pablo Escobar's billionaire is today one of the most progressive, exciting and gay-friendly cities of Colombia.
Put it this way, on the elevator of our apartment building, we spotted a sign, which showed a list of arrestable offences and their respective penalties. The one for homicides against homosexuals carried one of the highest penalties of 657,000 Colombian pesos (around $200).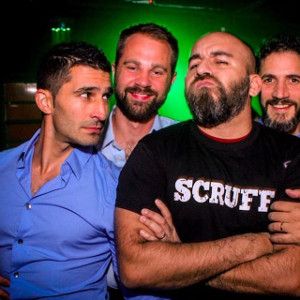 Discover Gay Medellin with an LGBTQ local…
Our friends at Out in Colombia, an excellent gay local tour company, offer a gay nightlife tour of Medellin. We found this to be a fantastic way to discover the gay scene. You'll be greeted by a gay local guide, who'll take you to the best gay bars in Medellin for an unforgettable night out! We've partnered up with them to offer our readers an exclusive 5% discount off their gay tour by quoting NOMADICBOYS05.

1. Bar Chiquita in El Poblado
Chiquita is a bar like no other. It's super hip, with some of the quirkiest decor you'll ever see in your life. It takes kitsch to a whole new level, and we love it! You can't miss it: as you approach on the street outside, the large bright pink flamingo statues and dazzling lighting just call out to you, as if screaming: "Look at me!"
The story behind Bar Chiquita is that it is the home of the eccentric but worldly diva-goddess called Chiquita. Everything in this quirky gem of a bar is based on Chiquita's character as being a well-travelled, strong woman of the world, with plenty of different interests! Chiquita's home breaks down the barriers of normality and encourages you to unleash your inner freak…and we live for it!
The outdoor terrace is also one of our favourite spots in Medellin for cocktails and people watching. However, come early to get a table outside as they're very popular.
And the final highlight here you need to check out? The toilets! Seriously, they're begging for a space in your Instagram gallery – with strobe light and some crazy psychedelic wallpaper…you need to see it for yourself.
Bar Chiquita is open only from Wednesday to Saturday until 2 am. It is located at Carrera 37 #10-37 Local 205.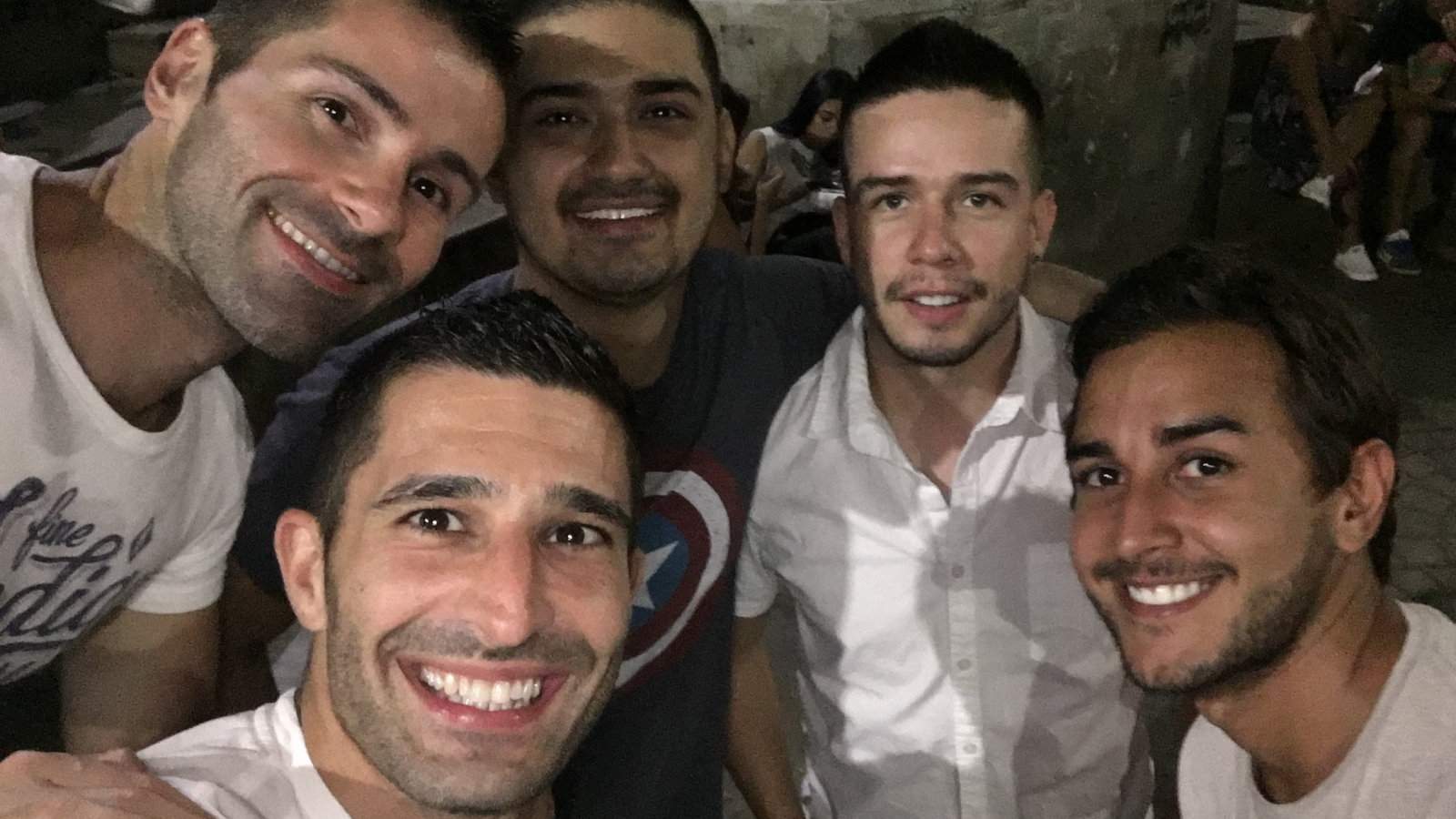 2. Donde Aquellos in El Poblado
This bar is another favourite for people watching and checking out all the talent parading on by outside.
Sitting around in the outdoor area here, you can expect to catch the eye of dozens of other gay guys checking you out. So, if you're out on the pull, then this is the place for you.
Yet, Donde Aquellos is still a laid-back enough environment for you to lounge around and chill. The bar developed from the friendship between two guys who owned a liquor store in the early 2000s. Over the years it has grown into the frivolous and fabulous bar that it is today, with loyal patrons, curious tourists and even a few talented drag acts.
With unique cocktails, great music, and gorgeous bar staff, Donde Aquellas is one of the hottest places to be seen on a night out in Medellin.
Donde Aquellas is located at Carrera 38 #9A-26 near Parque Lleras and is open every day until 4 am.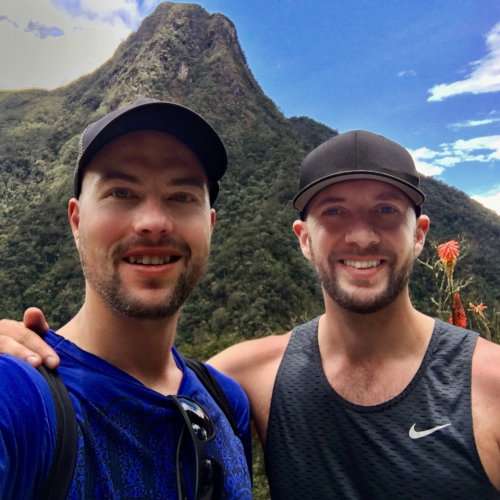 Explore Colombia on a gay tour
Out Adventures' brand new Colombia tour is hotter than Maluma! Beginning in Bogotá, the carefree escape will have you shaking your arepa at the largest LGBTQ club in the Americas, hiking humid jungles in Tayrona National Park, and soaking up the country's sand, sun, and sea in coastal Cartagena. The optional gay salsa class, food tour, and snorkeling excursion make this adventure muy caliente!
3. Querida Bar in El Poblado
Step into the world of Querida…
Fusing Japanese culture with iconic gay references, a trip to Querida is a night you will remember for the rest of your life.
When we stepped inside for the first time, we fell in love with the Oriental trees which draped the dance floor in purple flowers. It felt truly magical dancing in the flashing lights whilst breathing in the smells of lavender and vine. Giving elements of both naturism and urban life, this place is saturated with flashing neon lights.
The bar is filled with LED boxes which are built into the walls, giving off the feeling of walking down the streets of Tokyo. The cocktails are lush and unique. As were the drag stars! Giving high energy performances, the queens here blur the lines of gender and redefine performance art.
The crowds were highly stylish. Each person was rocking it with their outfit game – leaving us feeling a bit underdressed. With stunning make-up, high fashion clothes and heels for the gawwwds, this crowd did not come to play, they came to slay. So if you're preparing a night out at Querida, make sure you ask a gaggle of gays to clock your outfit first!
Querida Bar is located at Calle 10 #43B-61 and is open only from Thursday to Monday until midnight (later on weekends).
DON'T MISS OUT!
Join our newsletter
Subscribe now to receive in-depth FREE travel guides, along with inspiring stories, savvy planning tips, and exclusive discounts on gay tours.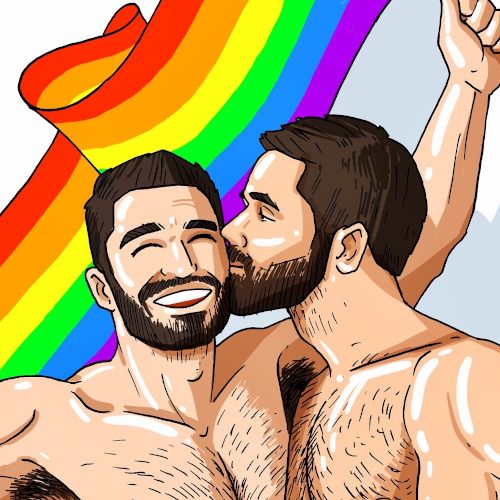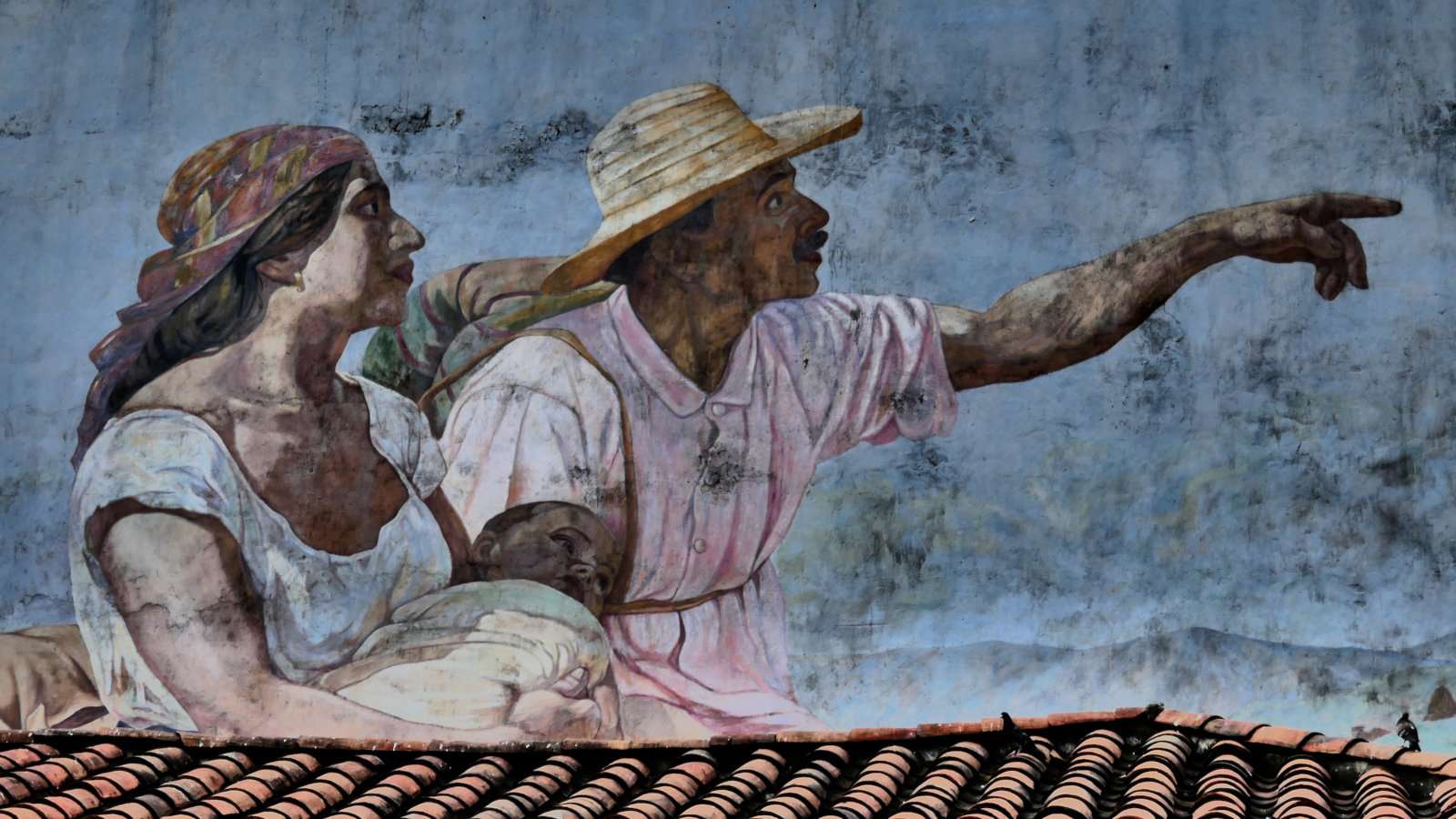 4. Vintrash in El Poblado
This place sure is…groovy!
Inspired by the era of Motown and the home decor of the 1960s, stepping into the Vintrash Bar is like moving through a time capsule, back to the age of black-and-white TV, Apollo 11, Marilyn Monroe, The Supremes and The Jackson 5.
With geometric shapes painted across the walls, vinyls on display on various shelves, portraits of old movie stars, and Warholian pop art, this place offers up a real feeling of nostalgia. Heaven knows that we certainly enjoyed Vintrash as it gave us the chance to relive our youth…just kidding, we're not that old!
This bar isn't exclusively LGBTQ but is nevertheless gay-friendly. The music brings together elements of Latin fire, Euro-Pop and folk. So you can expect your fellow guests to be a pretty mixed crowd.
We love going to a bar with a niche vibe, and seeing the entire LGBTQ community revelling in it. After all, the 60s wasn't the easiest time to be an out and proud homosexual, so our older gays never got the chance to party as their straight peers did back then. This bar lets us reclaim that!
Now, all we need is a queer jazz bar that models itself after the swinging parties so we can get down like Gatsby!
Vintrash is located at Carrera 35 #8A-3 and is only open from Wednesday to Saturday until 2 am.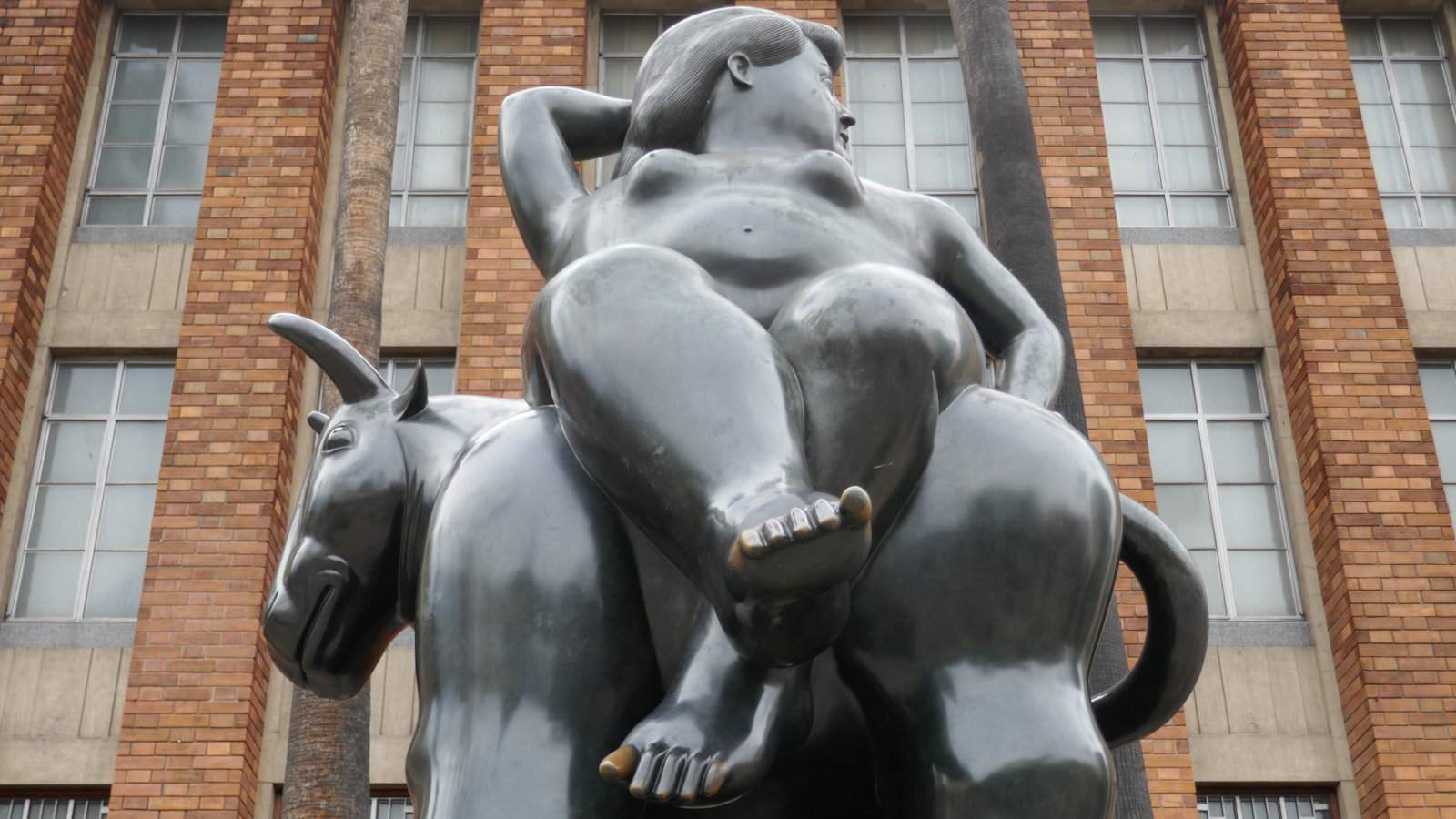 5. Faravahar Cafe Bar in Downtown Candelaria
Lit in a royal purple hue, this place comes across as a little bit shady when you first walk in. But ultimately, we found it to be equally as welcoming and fun as all the others.
It's definitely one of the smaller gay bars in Medellin, but this adds to its charm. It's cosy, intimate and very relaxed.
It can be very easy to miss Faravahar when you're just passing by down the street. But if you spot the tiny rainbow flag above the door, then you know you've found the right spot.
Admittedly, we wouldn't ever end up spending a whole night here, but it's a great starting point for when you're getting ready to hit the town.
The other guests are very chatty and approachable – mainly fellow tourists or friendly locals, who offered great tips on what cocktails to try out. Just go easy on the aguardiente if you're offered any, as the stuff is lethal and you'll struggle to remember the rest of your night – not to mention waking up the next day is not pleasant!
Faravahar Cafe Bar is located at Calle 53 #43 44 and is open Tuesday to Saturday until around 11.30pm, but later on weekends until 2 am.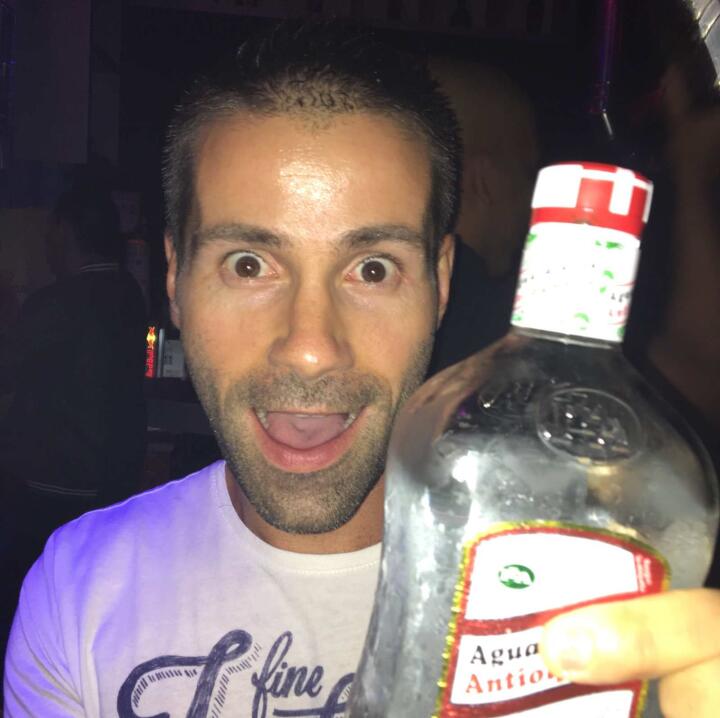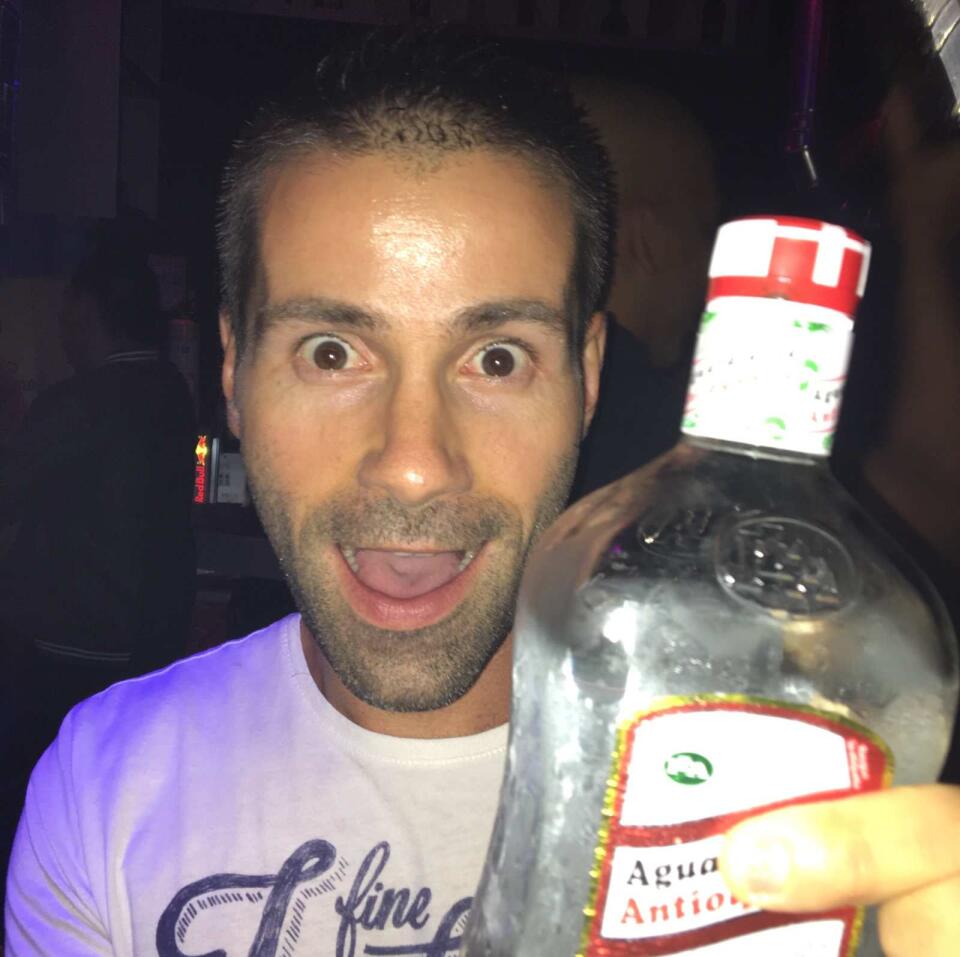 6. San Marcos Restaurante bar in Laureles
Looking for a quick bite to eat before you hit the town? Then San Marcos is the perfect place to go to. Whilst some are heavyweight drinkers when it comes to a night out, we always ensure never to go out on an empty stomach.
San Marcos is an ideal place to start the night because along with the fantastic pop music, super-friendly service and some yummy cocktails, they do some pretty damn nice food as well!
San Marcos is a lot more avant-garde than the other entries on this list, so expect to see a lot of brooding poets huddled in the corners or grunge artists covered in tattoos.
Once you're done eating, you can move on upstairs to the dancefloor (or skip the meal and head straight for it if you're not hungry). Some of the best musicians and DJs in the city come here to perform, so you never know who might be there when you arrive.
San Marcos is located at Carrera 13 #40-36 and is open daily from 11.30am to 8 pm.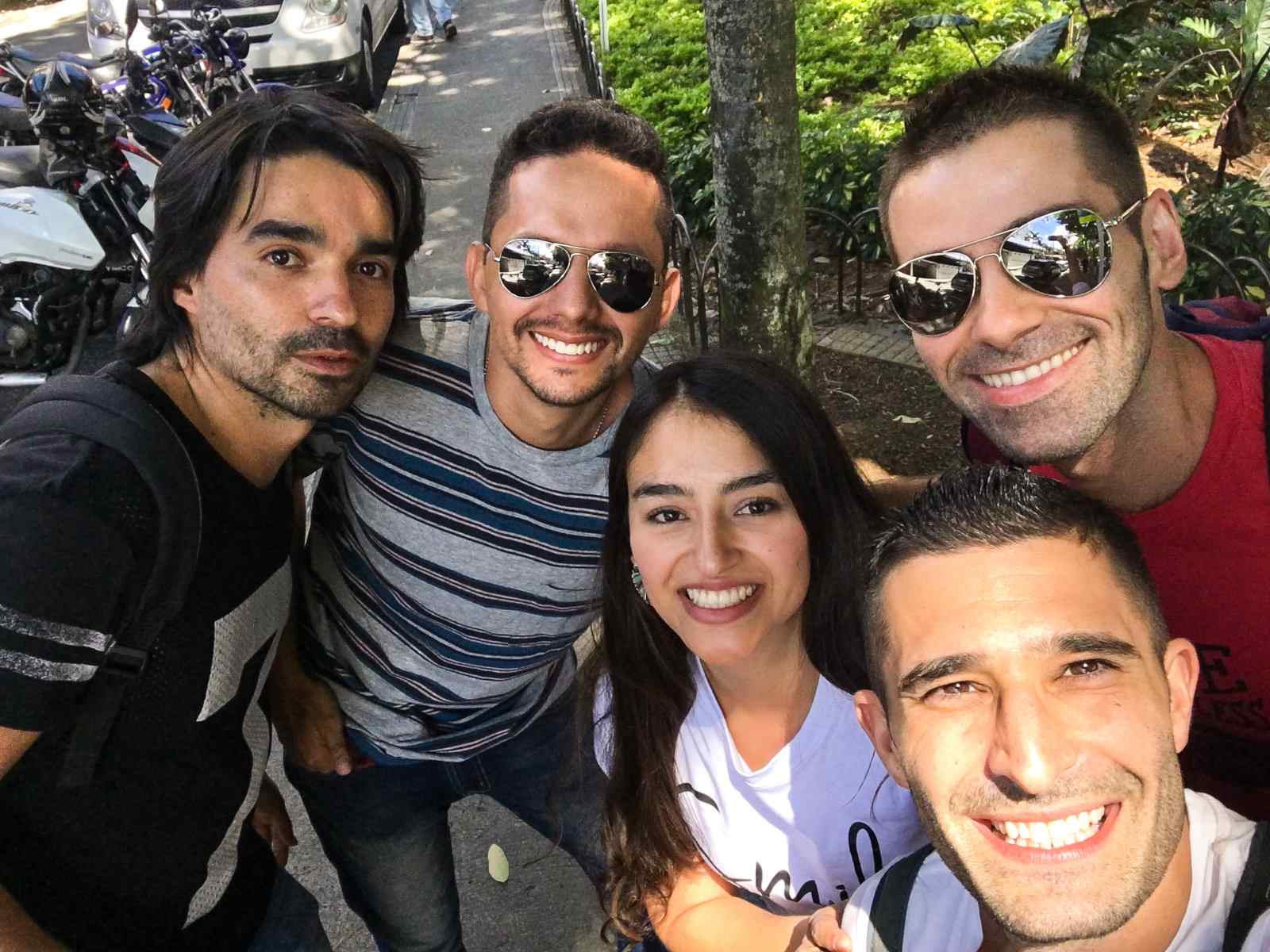 7. La Cantina de Javi in Downtown Candelaria
Regardless of size, La Cantina de Javi has such a grand atmosphere to it. We felt like we were being admitted to a ginormous street festival!
The crowd here is more local compared to the other gay bars of Medellin, also quite young and carefree. Plus, they're totally up for having the best night possible!
La Cantina de Javi revels in its Latino culture, with fiery music, drinks that leave a burning sensation at the back of your throat and exploding red, white and green confetti! This bar takes its Colombian heritage by the throat and runs wild with it.
And we loved it! Why not celebrate the beauty of your roots and force it into the faces of those who come by? Living in Britain has made us become naturally apologetic to the point where we are excusing the parts of it that feel English. Yet, these people take pleasure in what makes them Colombian! We need a taste of what they're having.
This place offers a real taste of what Latin life is like. And after a taster, we want to take a whole bite!
La Cantina De Javi is located at Calle 58 #47-18 and is open only from Wednesday to Sunday until 4 am.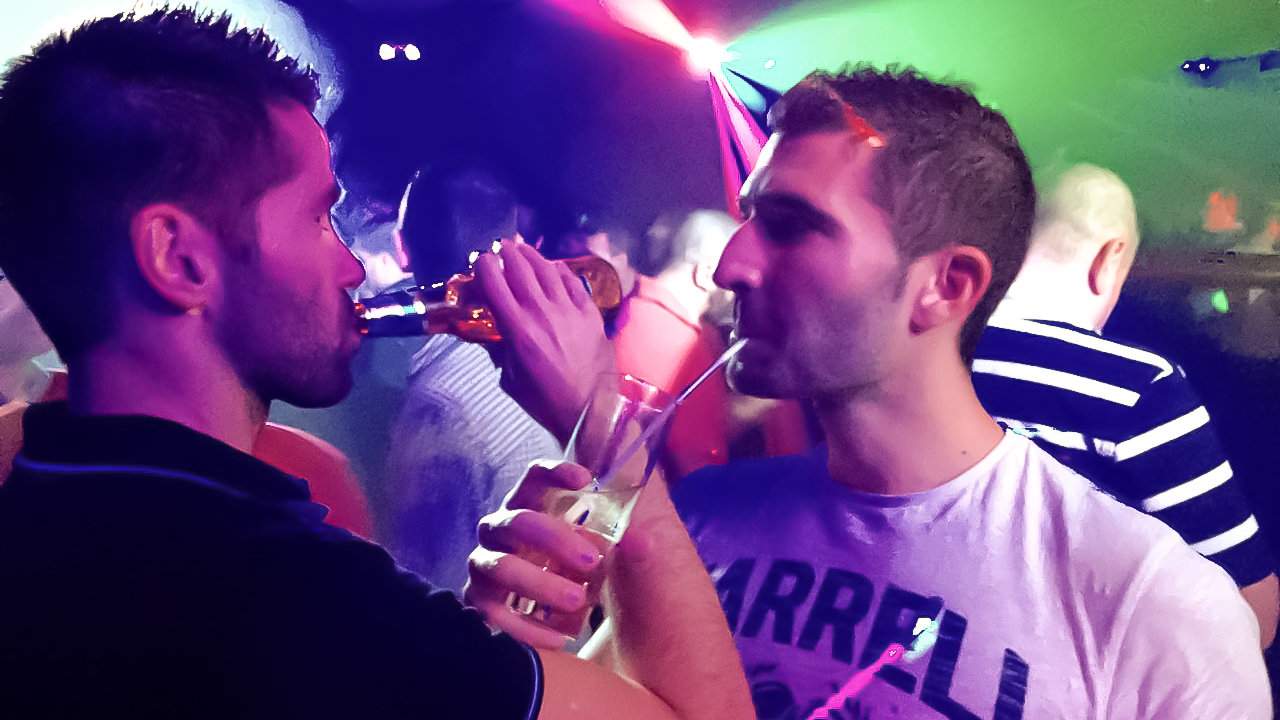 Things to do in Medellin
We found Medellin has so many cool and fun activities to do. It is filled with beautiful art, a thriving foodie scene and lots of beautiful spots worth exploring…
8. Ink bar in Laureles
Simple. Chic. Fun. The three most important components to a great night out.
The Ink Bar is within walking distance to Viva Discoteca – the largest gay club of Medellin, making it the perfect pit stop for commencing a weekend night out on the town.
It often plays live music, allowing you to get fired up on the dance floor and become exposed to the hottest new talent on the Latin scene.
We got to mix with both locals and tourists. Most people who go here are like us, using the bar as a pregame for a wilder night ahead. The crowds were nearly always the same each night, so if you frequent there often enough, you will find yourself being adopted by a big, gay, happy Colombian family.
Yet, we got talking to many others who were just there looking to kick off their heels after a long day at work and stay for the whole evening. Either way, you're in for a fun time at the Ink Bar!
Ink Bar is located at Avenida 33 #78-141 and is open daily until 4 am.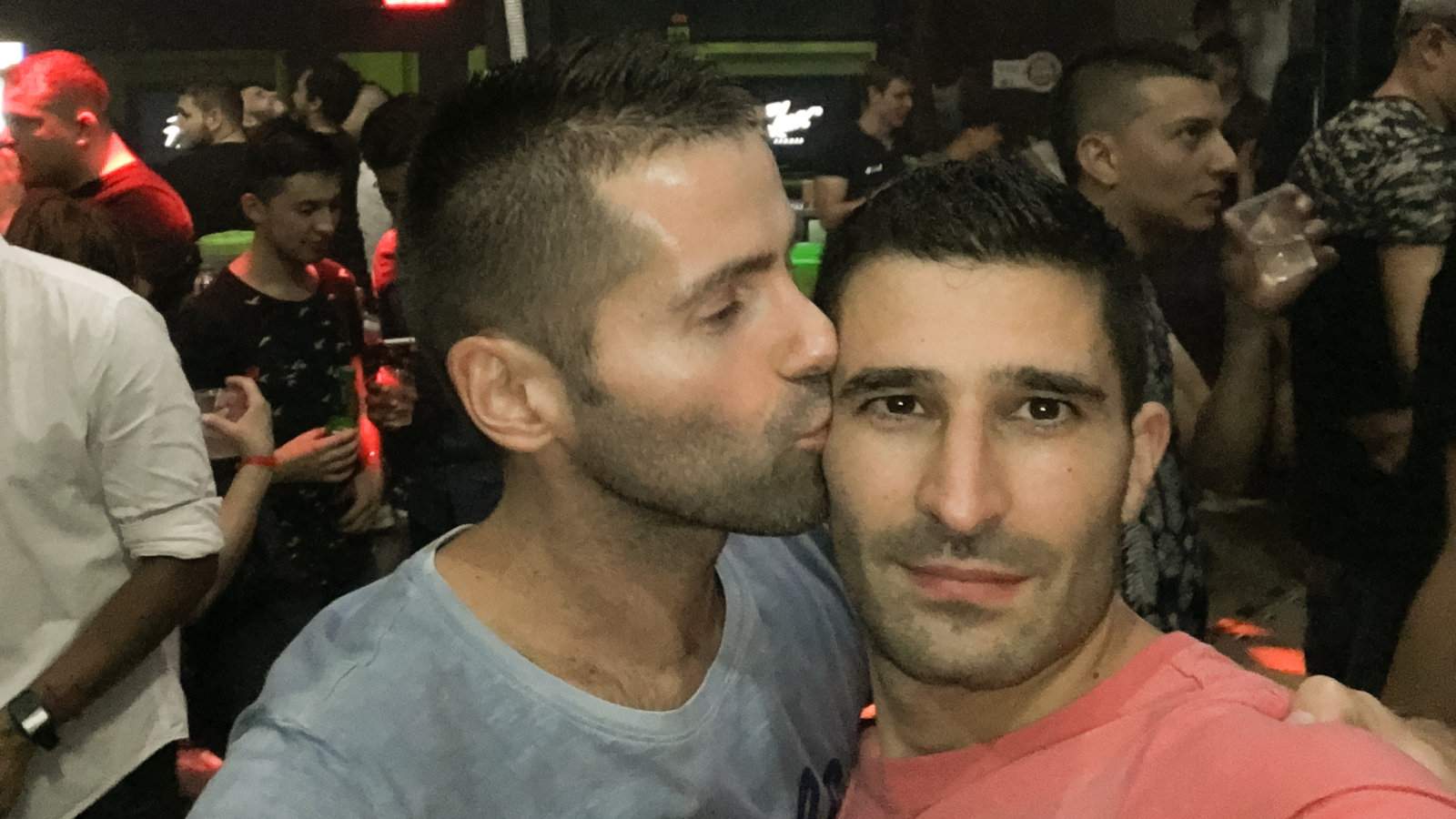 DON'T MISS OUT!
Join our newsletter
Subscribe now to receive in-depth FREE travel guides, along with inspiring stories, savvy planning tips, and exclusive discounts on gay tours.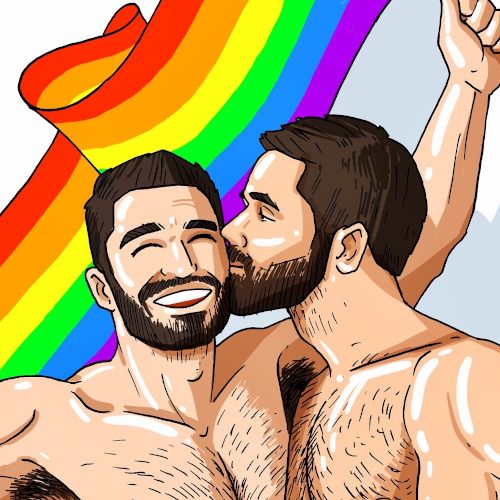 ---
Like this post? Pin it