TERMS OF USE: There is a chance that some of the content on this page has changed since it was last updated. By reading this article, you consent to our Terms of Use and Disclaimer. Happy Travels!
DISCLOSURE: Some of our posts may contain affiliate links which we may receive a commission if you choose to book something through one of our links.
Diversity is what makes Miami's gay scene so unique with so many gay bars and clubs for everyone: bears, twinks, drag queens, and even unicorns!
Most people call Miami the Magic City on account of its rapid growth and expansion throughout the mid-'90s.
Me? I call it the Magic City because it's the place where all of my gay party dreams come true!
Miami has been home to queer nightlife as early as the 1930s. Cut to the present day and the city now prides itself on having one of the largest LGBTQ communities in the world as well as being a major tourist location for over one million gay visitors every year. To prove their commitment to serving the community, they have gone as far as founding an LGBTQ Chamber of Commerce to help the locals safely and comfortably navigate life in their city.
Whether you call Miami your home or your favorite vacation spot in the US, you likely understand the extent to which diversity is an essential pillar that upholds the success of Miami nightlife. The bars and clubs throughout the entire city echo their patrons, each one more wild and eclectic than the last!
With so many unique establishments scattered across the Miami map, we want to walk you through the scene and show you exactly which businesses deserve your attention, which is why we have compiled our list of the best gay bars and clubs in the city. Of course, we simply must also refer you to our detailed Miami gay guide to check out alongside this article!
Note that The Floppy Rooster sadly fell victim to the Pandemic and has since shut its doors for good.
What part of Miami has the best gay nightlife?
The heartland of gay Miami is in Miami Beach, specifically into South Beach along Ocean Drive, which is where the bulk of the gay bars and clubs can be found. The famous 12th Street Gay Beach of Miami is also right here – just off, well, 12th Street! This is also the area where you can find many of Miami's fabulous gay hotels.
Basically, whenever you spot the rainbow crosswalk, know that you've found your way home! A place full of art deco architecture, the salty sea breeze, and dashing boys who are more than willing to show off their irresistible tans awaits you in the bustling SoBe area. Just be sure you remember your queer brothers and sisters who created this beachy LGBTQ sanctuary as you traipse through the streets and live your best life.
We also recommend checking out the gay hangouts just outside of Miami Beach, particularly in Downtown Miami and over in our favorite neighborhood – the Wynwood Arts District.
Sad note: the iconic Churchill's Pub that temporarily closed for the Covid-19 Pandemic in March 2020 confirmed in November 2022 that it will not be reopening and will remain closed.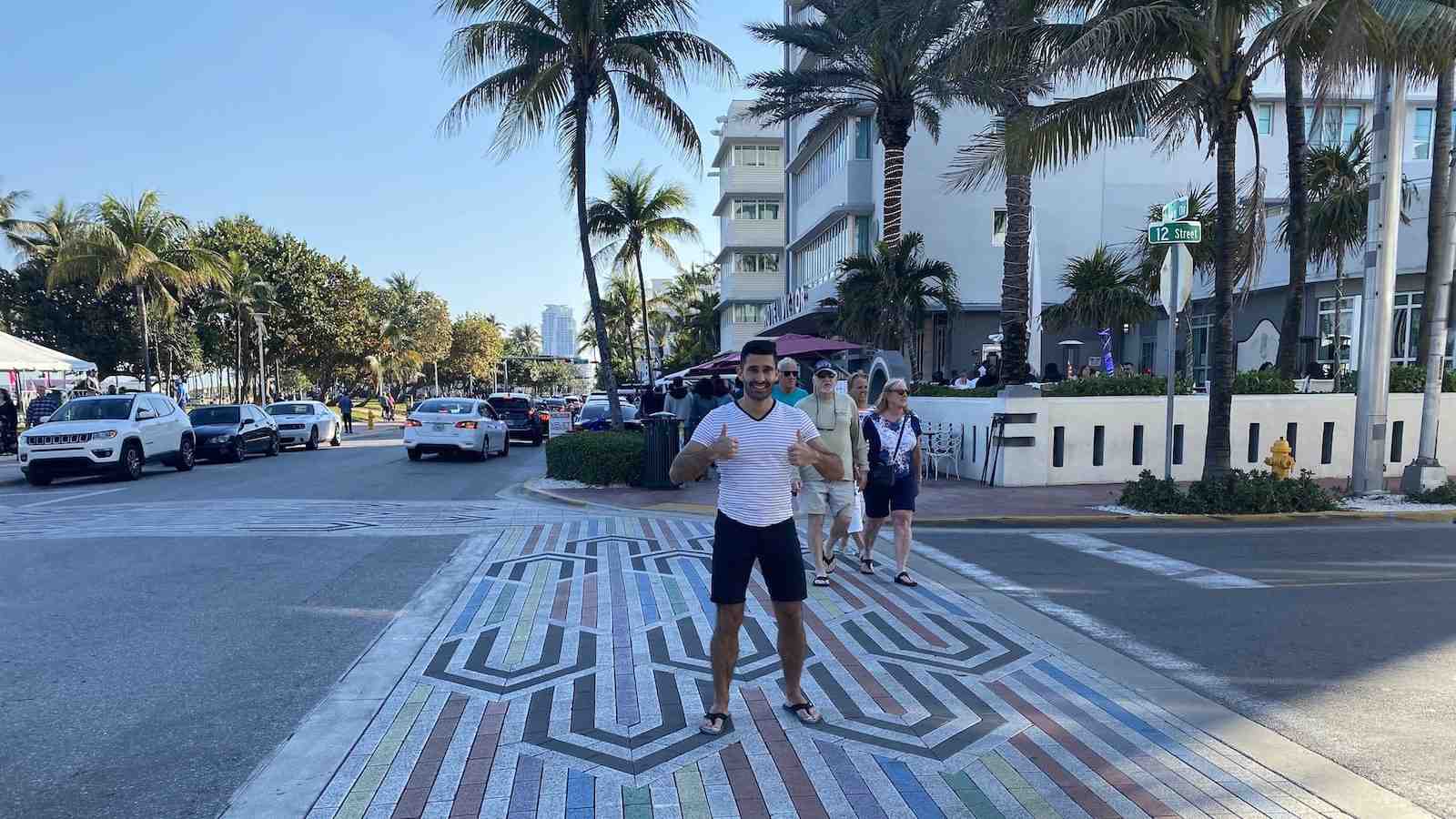 Here's a little riddle for you: What do you get when you cross a two-story building with seven bars, three dancefloors, and more eye candy than you've ever imagined? If you answered Twist, then congratulations! Your prize…getting a detailed look into what truly makes Twist the premier gay bar of Miami!
Pretty cheeky of me, huh? I would apologize for faking you out like that, but trust me, you really will feel like a winner when you set foot into this glorious establishment and experience just one of their countless events. While I would without a doubt recommend attending any of the outstanding nights hosted by some of Miami's fiercest queens, I know you would be heartbroken if you leave Miami without bearing witness to the Underwear Sundays Contest. Aside from the clear benefit of seeing some total hotties bust down in the buff, entering the competition could earn you a $100 bar tab. Sweet victory all around!
At Twist, the party has been going non-stop since 1993, which means they clearly know how to have a good time. From their daily two-for-one happy hour to their rotating lineup of live DJs, there is no shortage of entertainment for any gay boy hoping for an exciting evening on the town.
Twist stays open every day from 1PM to 5AM, and you can find them at 1057 Washington Ave in Miami Beach.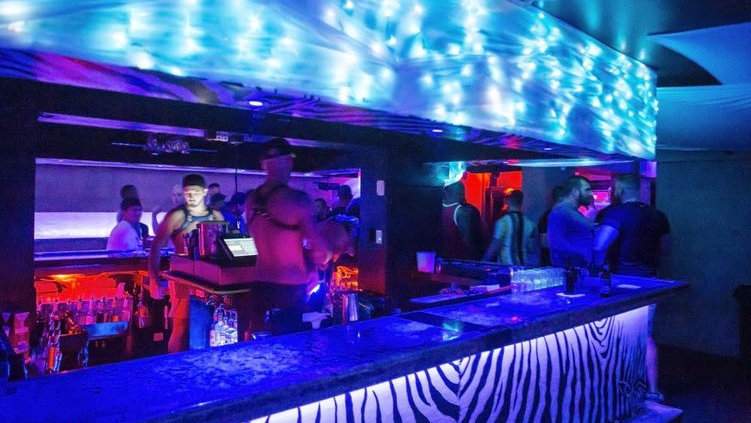 You can tell that a place got it right the first time when they've been up and running since the 1980's with barely any changes coming to their business model. Palace Bar sets a prime example of this phenomena, seeing as how they've been serving Miami with the freshest Mimosas and firiest drag performances for the better part of two decades.
With a slogan like, "Every queen needs a palace", you better be prepared to bow down and worship at the hands of these iconic mini-celebs who rule the Miami LGBTQ community. Whether you're spotting TP Lords and Poizon Ivy at one of Palace's nightly drag shows or grooving along with Fantasia Royale Gaga and Melissa Plastic Hilton during their famous Unlimited Mimosa Drag Brunch, you will definitely feel as though you are in the presence of royalty. Thankfully, the staff will be there to lift you up and treat you with a kindness that sheds light on your own inner-queen, too!
Palace Bar has it all: delicious food, refreshing drinks and performances from live DJs. But the fun somehow doesn't stop there. If you're in need of a place to stay, you can book a room in the hotel located directly above the bar. I only hope you're ready for that 11AM wake up call when the weekend brunch crowd rolls up for the show.
If I've got you interested in checking out the number one drag bar and restaurant in Miami Beach, then you can head over to 1052 Ocean Drive from 9AM to 3AM Mondays through Thursdays or 9AM to 4AM on Fridays and Saturdays.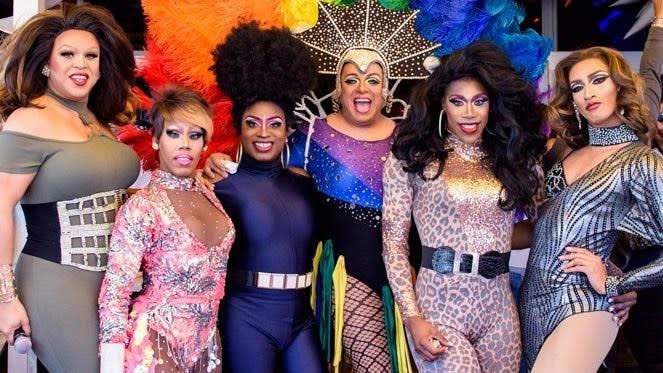 If you're in the mood to throw some fine dining and intricately crafted art into your party life, then you will be smitten with R House!
R House is a gay-owned business located in the contemporary Wynwood Arts District of Miami. Head chef and owner, Rocco Carulli embraces food from around the world, integrating dishes from American, Mediterranean, Asian, and Latin cultures to form one appetizing, diverse menu. He keeps the spirit of his gastronomy alive with the eclectic crowd that he welcomes into his restaurant and lounge each weekend.
While there is a certain level of refinement that comes with the consumption of haute cuisine, R House maintains a relaxed environment for their patrons and encourages them to cut loose and live a little. Friday becomes Fri-Yay for R house guests as they are free to partake in drink specials and games throughout the whole evening. Then, of course, Saturday and Sunday are for the brunch girls! Queen Athena Dion hosts this famous drag brunch, which is supported by a wide variety of guest queens, bottomless mimosas, and DJ MoJody.
Sebastien and I do love a good party, but for us, our favorite part about R House was actually their Beat the Clock Happy Hour. Every Wednesday through Friday, you can venture into the bar and order a drink for as low as $3 before waltzing through the fully incorporated art gallery and devouring a divine appetizer.
The hours at R House change almost daily. They operate Wednesdays and Thursdays from 3PM to 10PM, Fridays from 3PM to 3AM, Saturdays from 12PM to 3AM, and Sundays from 11:30AM to 9PM.
You can find R House in the middle of Miami at 2727 NW 2nd Avenue.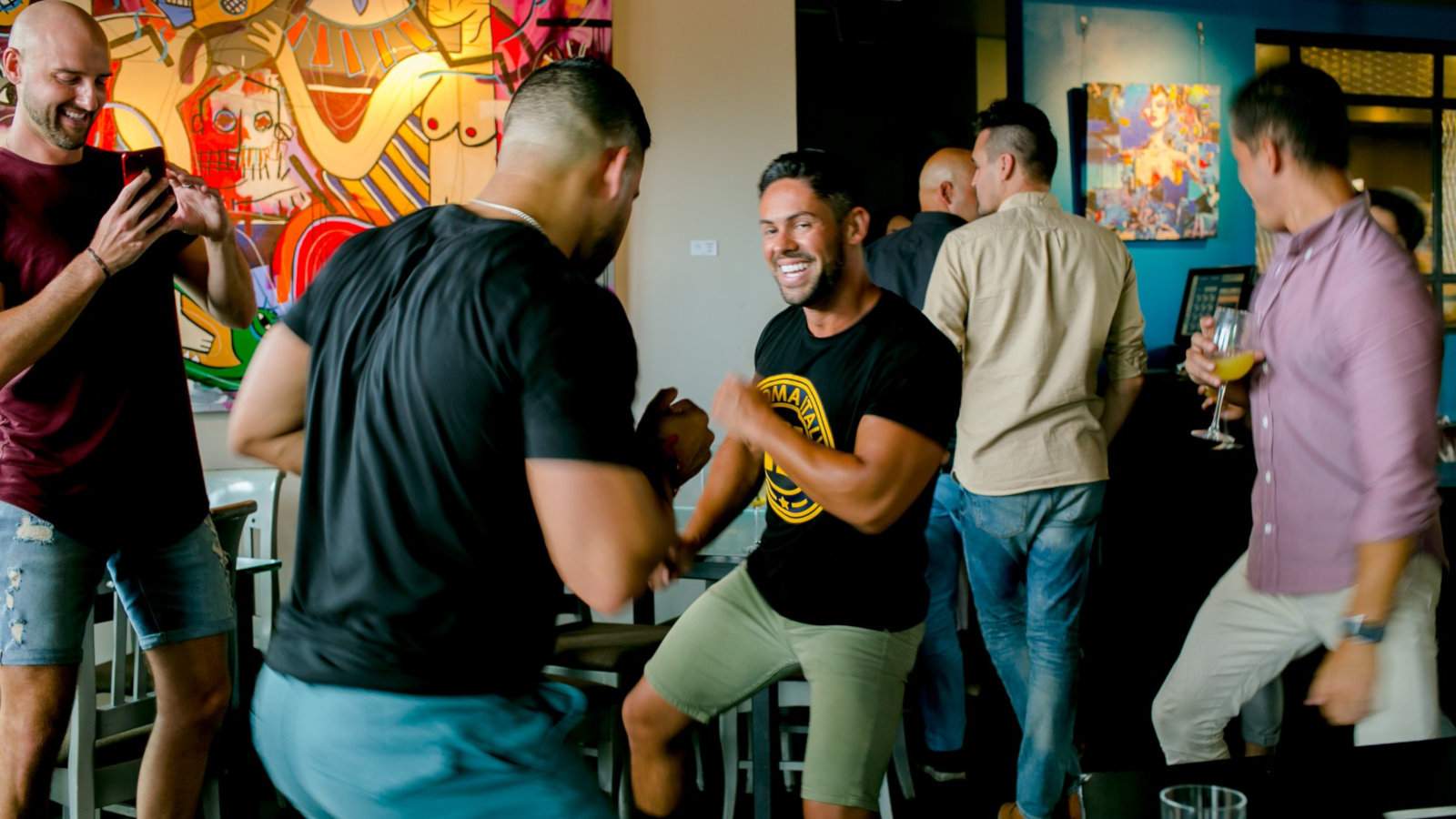 When exploring the bars in a city that thrives on their nightlife, it can obviously be exciting and invigorating, but…also occasionally disappointing! Yes, the bright lights and blaring music are rather exhilarating, but sometimes it's nice to allow yourself a moment of peace. That's where the Gaythering bar comes into play…
This bar brands itself as being different from what you will normally find in the traditional Miami hotspots. They boast about substituting guest lists and red velvet ropes for a simple drink menu and a comfortable space where every guest can feel accepted. Though, with a name like Gaythering, it's easy to see which crowd they favor.
Despite their enticing weekly events, like Twos'days (where drinks are 50% off for the entire night) and Boozie Bingo Thursdays, the real Gaythering party occurs on Fridays. The Bears and Hares event encourages patrons to follow their instincts, drop their inhibitions, and relish in their chance to experience a tantalizing evening. While the name may lead you to think the event is for bears and hares exclusively, the bar embraces any and all woodland creatures who wish to venture out into this neck of the woods for a night of passionately shaking their tail feathers.
With their high ratings, it may come as a surprise that Gaythering is actually a hotel bar. You can embrace your wild side at the Gaythering Hotel, which is located at 1409 Lincoln Road in Miami Beach. The bar is open on Sundays through Thursdays from 5PM to 12AM, then Fridays and Saturdays from 5PM to 2AM.
Known for being a vital contributor to the hipster party scene in the Wynwood District of Miami, Gramps regularly plays host to a healthily mixed crowd. However, on Thursday nights, the straight boys best move out of the way so that we can fully appreciate the hottest queer drag night offered in this neighborhood!
Yes, I'm talking about Double Stubble, my dears. Though the party originated as a Sunday Tea Dance, Gramps saw the success of their incredibly talented queens and knew they just had to integrate those outstanding performances into their regular lineup. And thus, the Double Stubble we know and love today was born!
Any other day of the week, Gramps serves as a laidback drinking spot for their locals, but the tides change completely on Thursdays. With the booming bass of resident DJs Mystic Bill, DJ Hottpants, and Terence Tabeau, the gorgeous drag stars have all the support they need as they sashay up and down the catwalk, and death drop their way into our hearts. It's a beautiful sight, and honestly, worth sticking around for both the 9:30 and 11:30 performances if you have the time.
Double Stubble may be the high point, but you can drop into Gramps every day of the week at 176 NW 24th Street in Miami if you're seeking out delicious drinks at affordable prices. You can visit on Mondays, Wednesdays, Fridays, and Saturdays from 12PM to 9PM, on Tuesdays and Sundays from 12PM to 1AM, and Thursdays from 12PM to 3AM.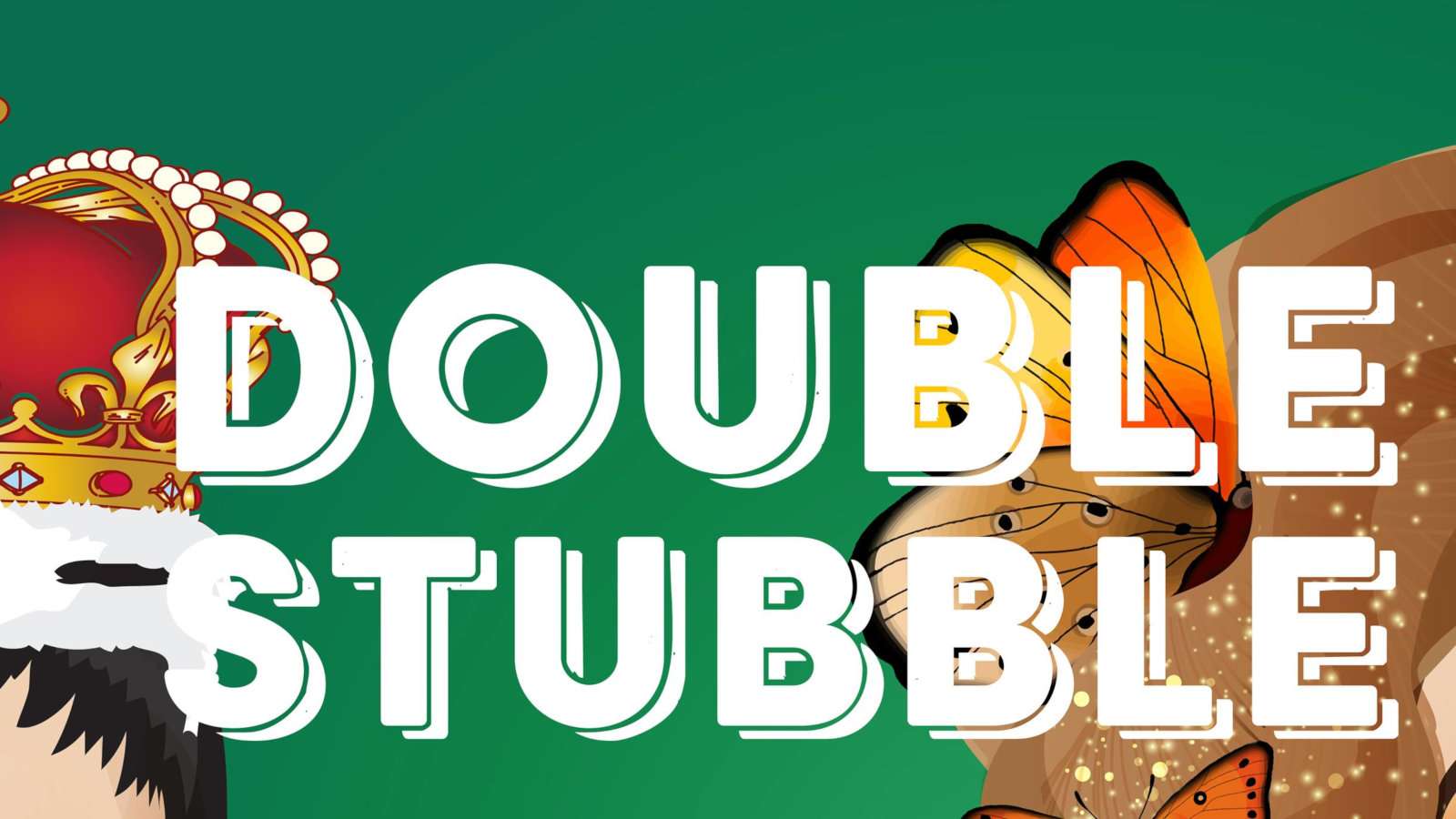 While Big Pink undoubtedly functions as a bar with its vast array of wines, beers, and cocktails, it is far more likely that you will wander into this magnificent brunch spot to find the cure to your splitting hangover headache.
With pastel pink walls and a few equally colorful Volkswagens parked outside, it's easy to see how this art deco dream arrived at their name. Big Pink echoes the past with authentic 1950s decor and an entirely American menu. And when I say American, I'm not just referring to the cultural associations tied to the meals. The restaurant caters to its patrons with a whopping 200 item menu!
Their portion sizes are also shockingly massive. When Seb and I visited Big Pink during one of our Floridian excursions, we decided to share the TV Dinner, which showcases their daily specials… And that was way too much, even for us! However, my full stomach did not get in the way of me ordering one of their remarkable desserts as well. Don't judge me because I can't resist a good meal!
It shouldn't be hard to locate Big Pink while strolling through Miami Beach, but just in case the bright building doesn't catch your eye, you can find them at 57 Collins Avenue. Best of all, you can stop in for a quick meal and a drink late at night. The brunch bar is open Mondays through Wednesdays from 8AM to 12AM, Thursdays through Saturdays from 8AM to 5:30AM, and Sundays from 8AM to 2AM.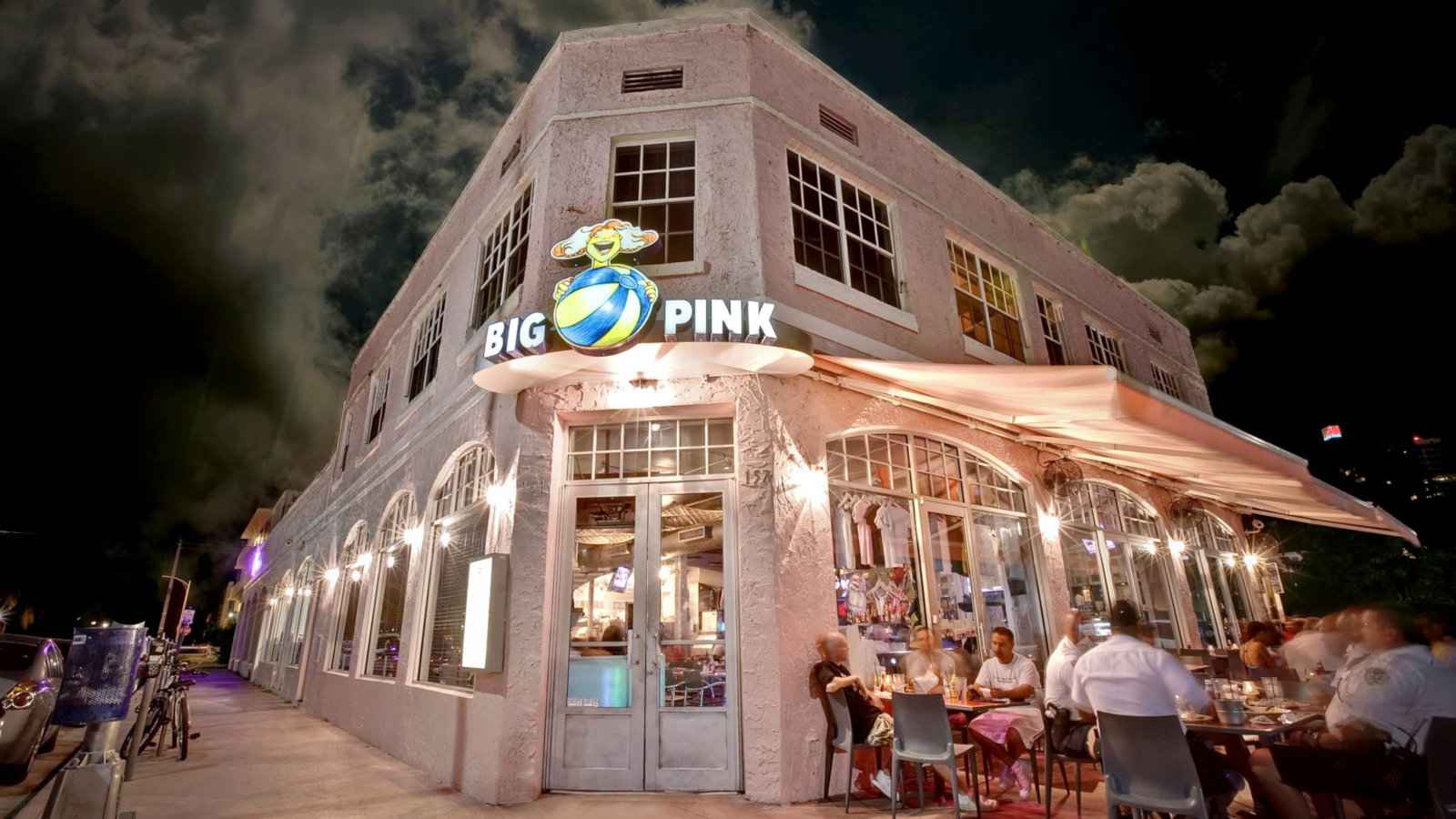 Club BOI is somehow both one of the most inclusive and exclusive clubs that call Miami home.
Since they are only open for weekends, you will have to bust your bum if you want to make your Club BOI debut, but my god is it worth the wait! Since its opening in 2002, this gay nightclub has become one of the staple party spots in Southern Florida thanks to its effervescent energy and dynamic music selection. To make matters even better, their two days of operation come with their own unique themes.
On Sexy Saturdays, the world-renowned DJs Dias and Gavin bump hits across any and all genres you might want to hear during your night on the town. From hip hop to soca, old school to mainstream, they will play something to make you drop it down on that dance floor! The Sunday Socials, on the other hand, strike up a more casual air despite having similar entertainment. Whereas Saturdays are made to party hard, Sundays are better suited for relaxation, especially with the upcoming work week looming on the horizon.
Sebastien and I always love our time at Club BOI, and I know for a fact we would feel the same without their thrilling events. No other place in Miami Beach could possibly live up to the combined level of comfort and sexappeal this club consistently delivers! If you'd like to see it for yourself, show up to 19501 NW 2nd Avenue from 11pm on Saturday night.
You've probably heard this plenty of times before about plenty of different places, but trust me, you have never in your life experienced anything quite like Azucar.
The culture around Miami has been influenced greatly by their Latino population, so it only makes sense for that influence to seep into the city's infamous nightlife as well. That being said, if you're looking to throw a little bit of Latin love into your club hopping excursion, Azucar is unbeatable! The club specializes in drag, and even if you don't speak Spanish, there will be no doubt in your mind that each and every queen that touches the stage is putting her whole self into her performance.
When we first visited Azucar, we had intended to only stay for a quick, freshly-mixed mojito and a couple of dances. But then we saw their shows! Not only did we become transfixed by these Latina goddesses prancing about the club, but Sebastien actually got roped into their intermission. These queens will pull members of the crowd and make them work up on that stage! From that moment, we were hooked, which is why we look forward to returning to Azucar whenever we visit Florida.
Any of their speciality nights are well worth your time, especially the Thursday Drag War, the Saturday night Locos con Azucar dancing event and the Noches de Cabaret comedy show. You can head out to support these queens Thursdays through Sundays from 10:30PM to 5:00AM at 2301 SW 32nd Avenue in Miami.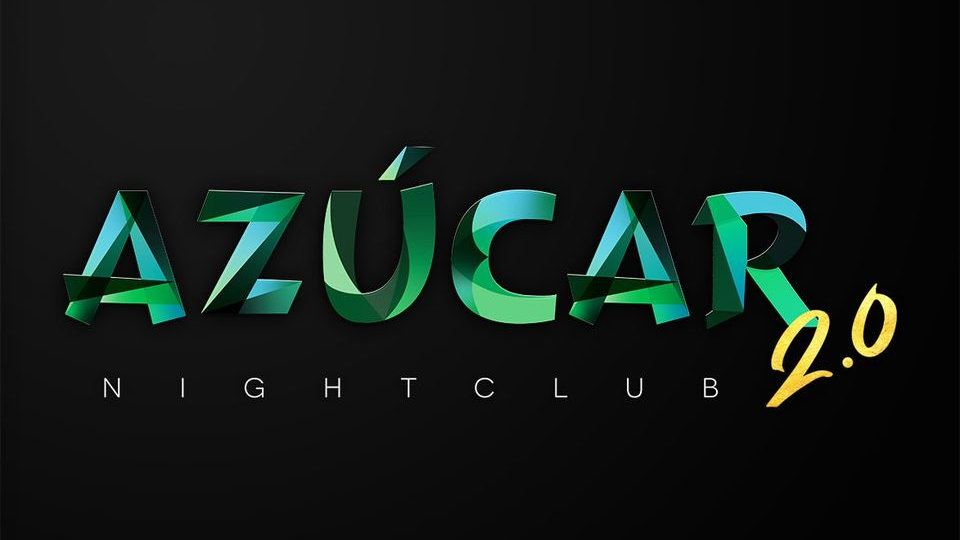 We all love a good comeback, and the story behind Score's journey toward building a larger, more exciting space for their local LGBTQ community is certainly one of dedication and triumph!
Since their original opening, Score has maintained an air of freedom with its thrilling late-night parties and powerful electronic music. Even during their period of uncertainty and relocation, the club worked tirelessly to provide a space for queer partygoers to be themselves by launching multiple pop-up events across different Miami venues. If that doesn't warm your heart, I'm not sure what will!
Now that they've finally opened the doors at their new location, it's easy to see that the beloved aspects of Score have not changed in the slightest. Score still provides the best music for all of Miami's gay scene, and you can definitely continue to rely on them for a raunchy night in the city. Whether you're jumping into their Tuesday Planeta Macho Latin Night featuring DJ George Ferrero, busting a move on their WTF Thursdays with hip hop beats from DJ Daisy D, or tuning in for their Bigger Saturdays where they invite a varying set of internationally famous DJs, you can be sure you'll be in for an absolute treat.
See what the fuss is all about by visiting 1437 Washington Avenue in Miami Beach. You can swing by between 10:30PM and 5AM on Tuesdays and Fridays, 10PM to 5AM on Wednesdays, 11PM to 5AM on Saturdays, and 10PM to 4AM on Sundays.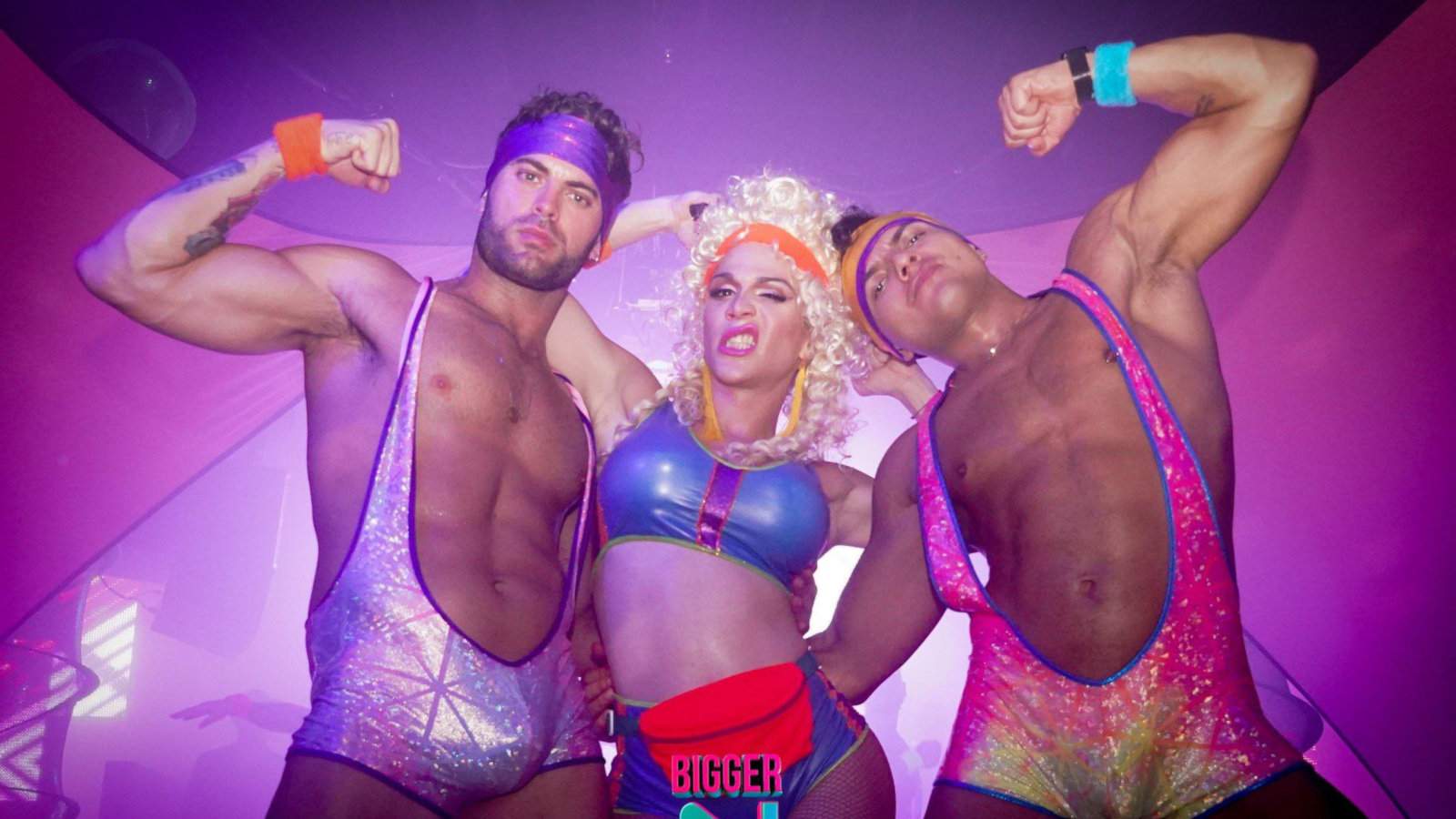 Tell me, how many times have you gone out for a night of clubbing and thought to yourself, "If only I could take my best friends out for some bowling and ice skating right now!" …Okay, probably not often, but wouldn't it be so cool to have those options at your disposal? If you agree with me, then you have got to head down into the Basement.
Aptly named, since it is located in the basement area of the Edition hotel, this club is gay-friendly and especially inclusive when Miami Pride hits the town. With a fine selection of gourmet eats, refreshing drinks, and internationally famous DJs playing sets every weekend, you will barely be able to tell this micro-club from the big shot clubs that are well-loved throughout Miami.
But let's get to the real masterpiece of Basement, shall we? Because despite any of their modern sound technology or live entertainment, the biggest draw by far is their gorgeous bowling alley and skating rink. I know people don't typically describe such simple places as being beautiful, but when you first set your eyes on their rainbow lights and color changing projections, you will fall in love with Basement's fascinating side room.
So, grab your closest mates and swing by Basement any time between 5PM and 5AM for dancing, eating, drinking, ice skating, and bowling! Easy peasy! You can find the club at 2901 Collins Avenue in Miami Beach.
For those of you who have never attended a circuit party, Climax Miami is going to be a major wake up call into the true party world! Be prepared for a seemingly never ending night of drinking, dancing, and ogling at the most tempting men you can find the world over.
Climax Miami circuit parties take place during special occasions throughout the year. They are never held at one specific place or begin at any particular time, but I guarantee that you will want to plan your vacation around one of their sublime events if at all possible. With themes ranging from ancient Rome to tribal jungle as well as parties happening in celebration of major holidays like New Year's Eve and American Independence Day, Climax Miami offers a little bit of something for everyone.
The company supporting Climax goes especially hard during Miami Pride by kicking up the heat of an already spicy event and encouraging everyone in attendance to celebrate themselves completely. Their residential DJ talent, including names such as Carlos G, Jerac, Cindel, and Jalil 2, always hits that perfect mark for loud, exhilarating music that gets everyone in the crowd hyped up to move and groove.
We love Climax Miami and have our fingers crossed that they'll be swinging through the city during our next trip.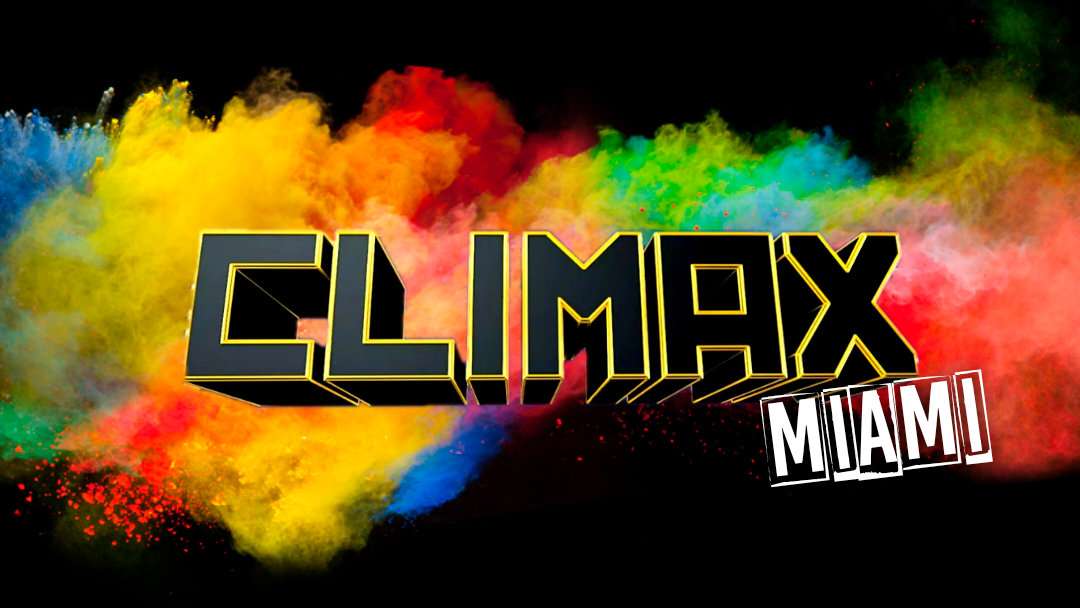 Club Space resembles the type of club you see in the movies: hot folks everywhere, music blasting from top-of-the-line speakers, and impressive light shows supported by smoke machines and disco balls.
This straight electro club has hosted somewhere over 40 million guests across nearly 20 years of service. For any of you nightlife aficionados, you will have no hassle determining whether or not Club Space is the real deal. I mean, aside from their already outstanding lineup of resident DJs, they've hosted even bigger names like Diplo and SZA. The chances of there ever being a dull night here are slim to none!
The two-story complex consists of four separate spaces for partying: The Ground, which acts as the primary live music venue, the Floyd, the Loft, and the Terrace. While the Floyd is hailed as the crown gem of the entire building, the Loft blasts amazing hip-hop music, and the Terrace is an outdoor spot where techno reigns supreme. However, hidden among all these fantastic rooms is a secret place just for the LGBTQ community to enjoy. The gay corner is where you can go to meet up with your people and experience smaller, queer-only events amidst the usual crowd of partygoers.
If you're ready to become a Space Invader (yes, this is really what they call their visitors, isn't that fabulous?), just go to 34 NE 11th Street in Miami on Fridays between 11PM and 9AM or anytime on Saturdays and Sundays.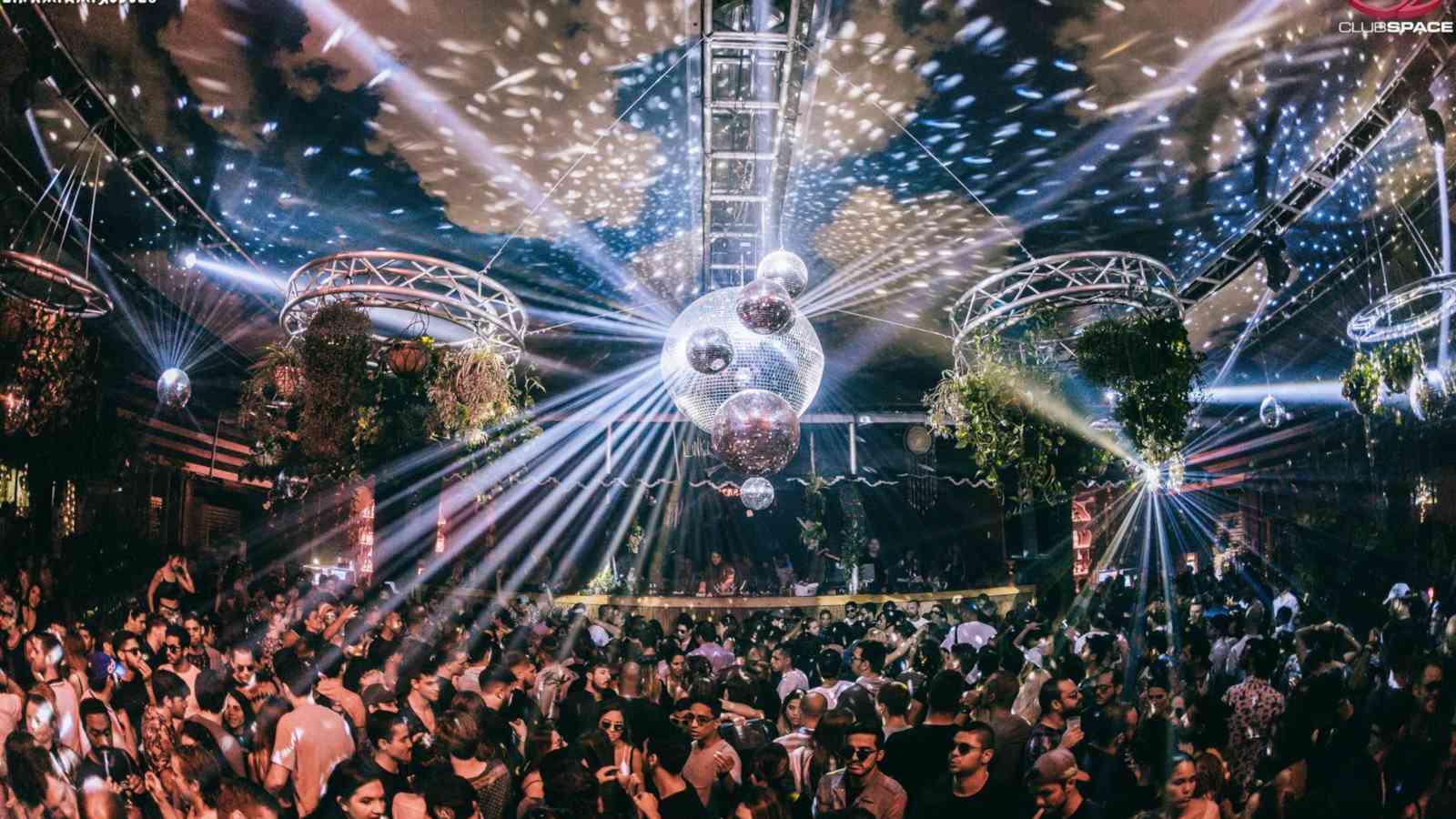 Note: Nathan's Bar is closed but they are currently operating out of the AxelBeach Miami Hotel until they find a new location! Updated June 2023.
If you've been to Twist you likely got to know bartender Nathan, who's started his own venture after many years at Twist!
Nathan's Bar somehow manages to be both new and fresh, while also filled with nostalgia. The decor celebrates beloved television shows and gay icons, from the Pink Panther (asking you to send nudes) to Friends to classic shots of pop queen Madonna.
The bar is open every night, and nearly every night there's a different fun theme to enjoy. Monday is pop culture night, Tuesday is Tequila Tuesday – featuring tequila shots and yummy empanadas – while on Wednesdays you can sing along with the bartenders to the most beloved television theme songs! Head down on Frisky Fridays to meet drag queen host Pussila.
While Nathan's is fun, friendly and popular with all sorts (the place is usually filled with twinks, bears and everything in between) it's also quite a cosy spot to start your evening. Head here during the week for the themed nights but on the weekend use it to get warmed up for further exploration of Miami's gay scene!
Nathan's Bar is open daily from 7pm until 3am and is currently operating out of the AxelBeach Miami Hotel at 1500 Collins Avenue, Miami Beach.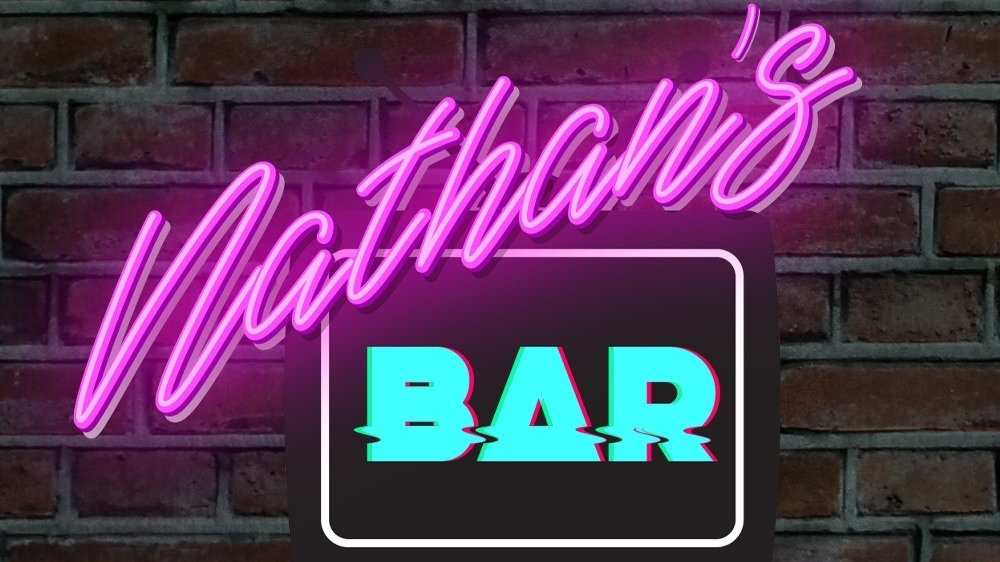 ---