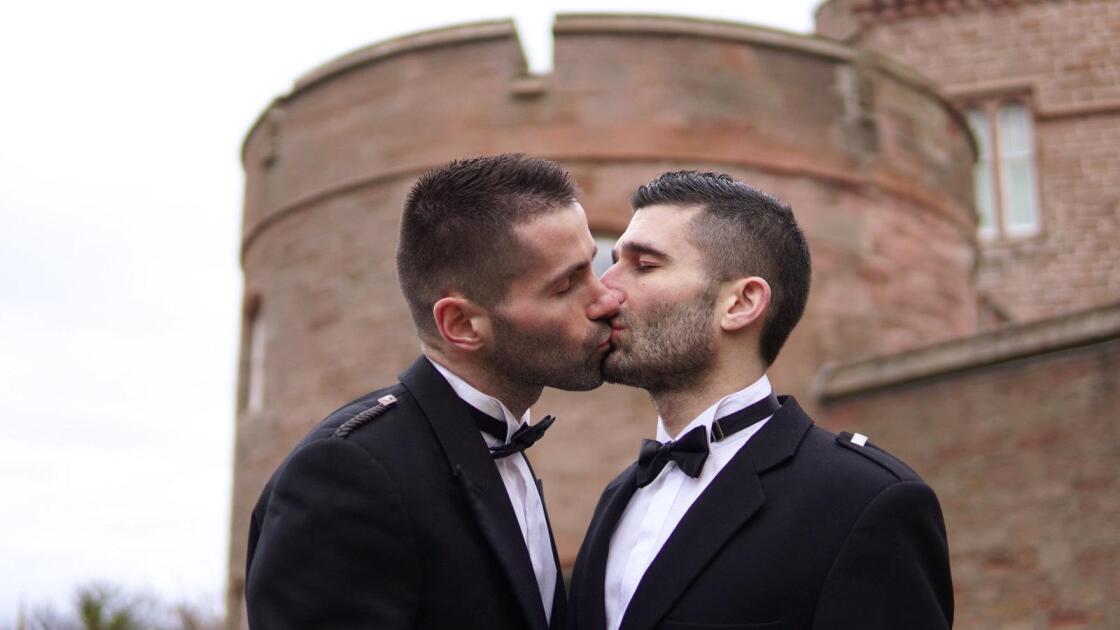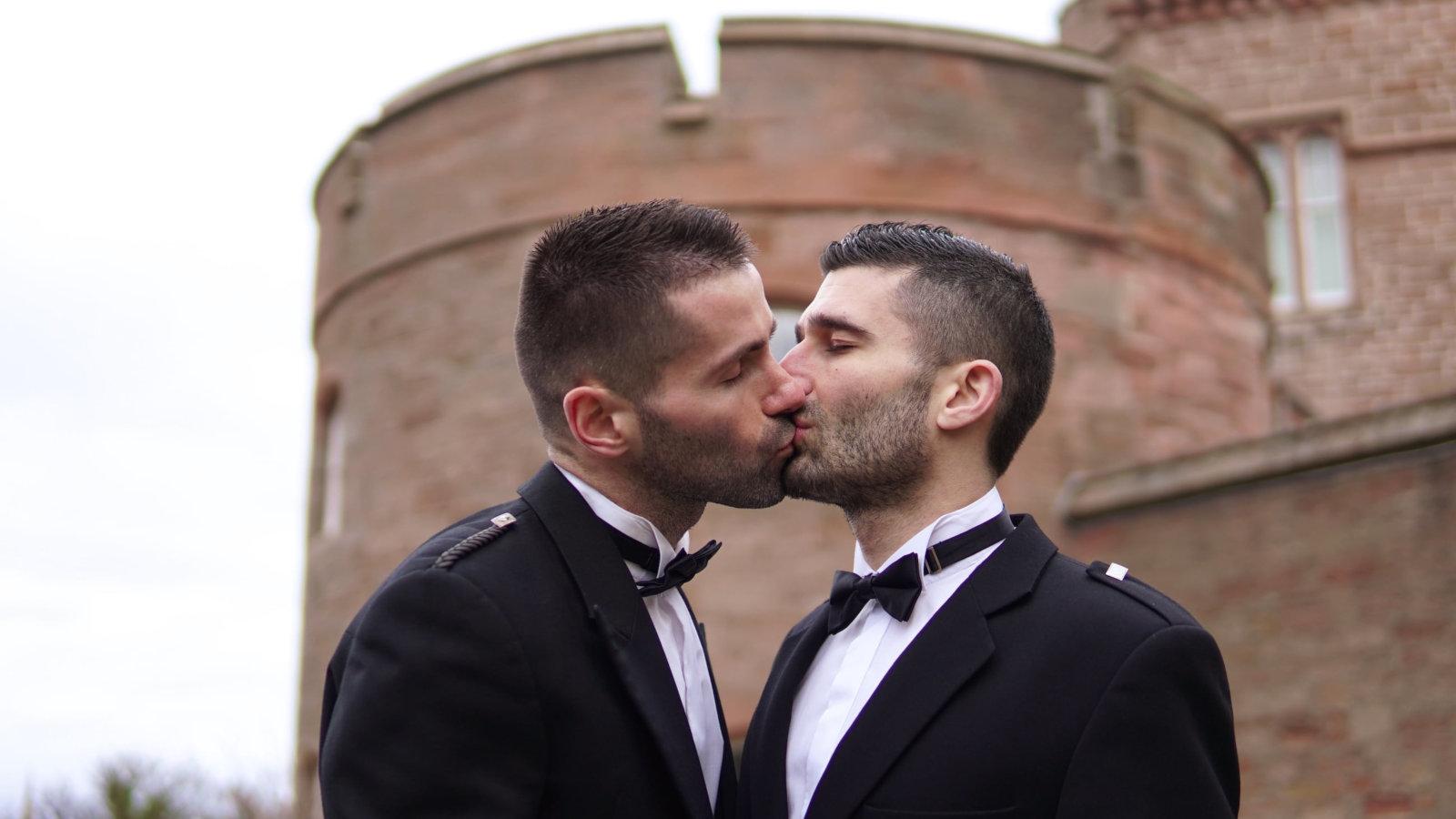 Surprise your friends with one of these unique gift ideas for gay couples, perfect for any occasion such as Christmas, a gay wedding and more…
They say that kindness is the greatest gift a person could give… but I'd also settle for a bottle of wine!
Kidding, kidding… kind of… because couldn't the argument be made that any physical gift is inherently an act of kindness? If you want to give someone a present, it likely means that you love and care for them an awful lot. I think the problem comes into play when the gifts themselves come across as… well, let's say a little misguided. After all, not everyone is a talented gift-giver.
The biggest problem when it comes to buying gifts for others is not knowing the intended audience. For example, if you've never been around young children, you probably wouldn't know the appropriate gift to bring to a kid's birthday party, correct? The same could be said about straight people trying to find gifts for gay couples. If you don't know your audience, how could you possibly know what gifts will put the biggest smiles on the recipients' faces?
Thankfully, the Nomadic Boys are here with our comprehensive guide to the cutest, coolest, and most unique gay gift ideas for gay couples! Let us be your gay tour guides, helping you navigate any and all momentous, gift-worthy occasions.
DON'T MISS OUT!
Join our newsletter
Subscribe now to receive our latest stories, in-depth gay travel guides, savvy planning tips, and exclusive discounts on gay tours.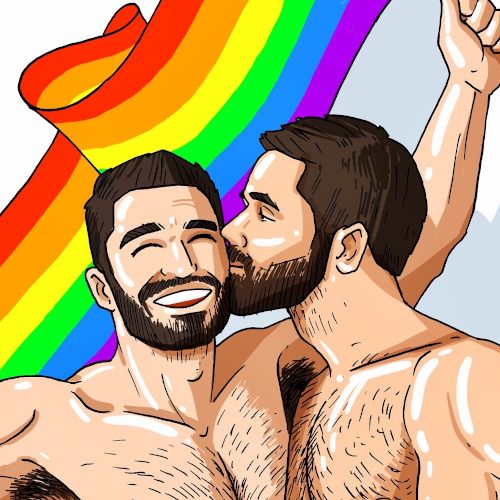 What makes a good gift for gay couples?
When it comes to shopping for gay couples, you will do your best when you think of them as being the same as any straight couple you know… except with a few more rainbows thrown into the mix, obviously!
But seriously, when it comes to gay gifts, gay men tend to like and need the exact same things as everyone else. Home goods, games, clothing, accessories, you name it! Whatever occasion you're looking forward to, whether it is for Christmas, a gay wedding, or an engagement party, we say it's best to stick to your guns and pick something based on the couple's personality. Do they like working in the kitchen? Get them kitchen utensils or gadgets. Do they put a lot of effort into their appearance? Can't go wrong with apparel.
Basically, our number one tip here is to sneak aspects of their character into what you choose to buy. Make sure the gift is stylish and suits their desires. Do everything in your power to show them support and love without making them feel othered from the straight couples around them. Luckily, there are plenty of big brands out there who are very gay friendly!
And, of course, an excellent rule for any gift-giving event is to have fun! I mean, what's the point of a celebration without some fun, right?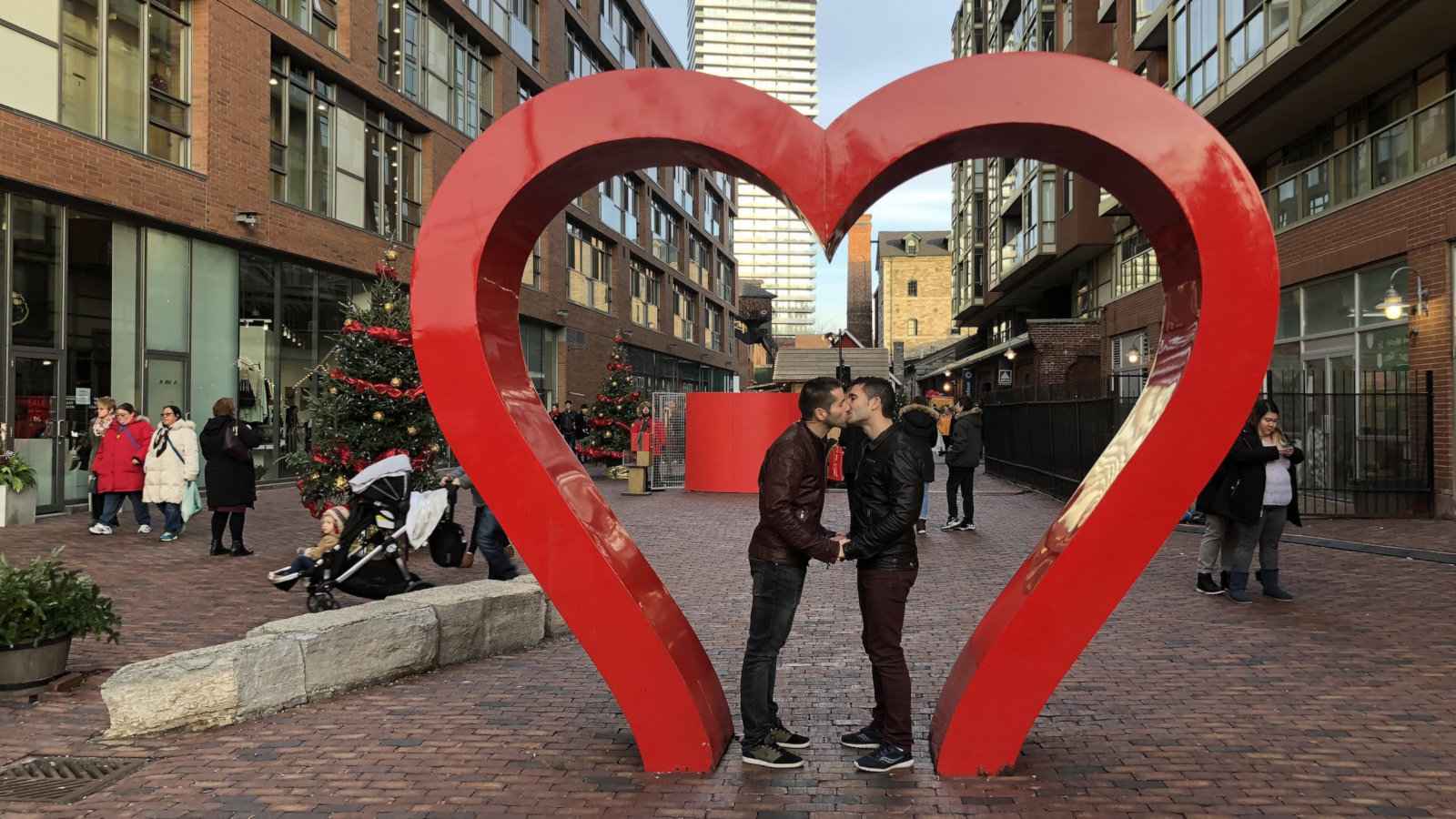 Matching rainbow T-shirts
Christmas, Easter, Thanksgiving, Pride – all joyful events for anyone who loves celebrating magic and family… but for queer folks, these events is the chance to live up our colors to the max and be that little bit more extra! Seek out a precious set of matching shirts for your gay friends to wear once Pride month finally swings into town or to reveal under that dramatic Christmas jumper!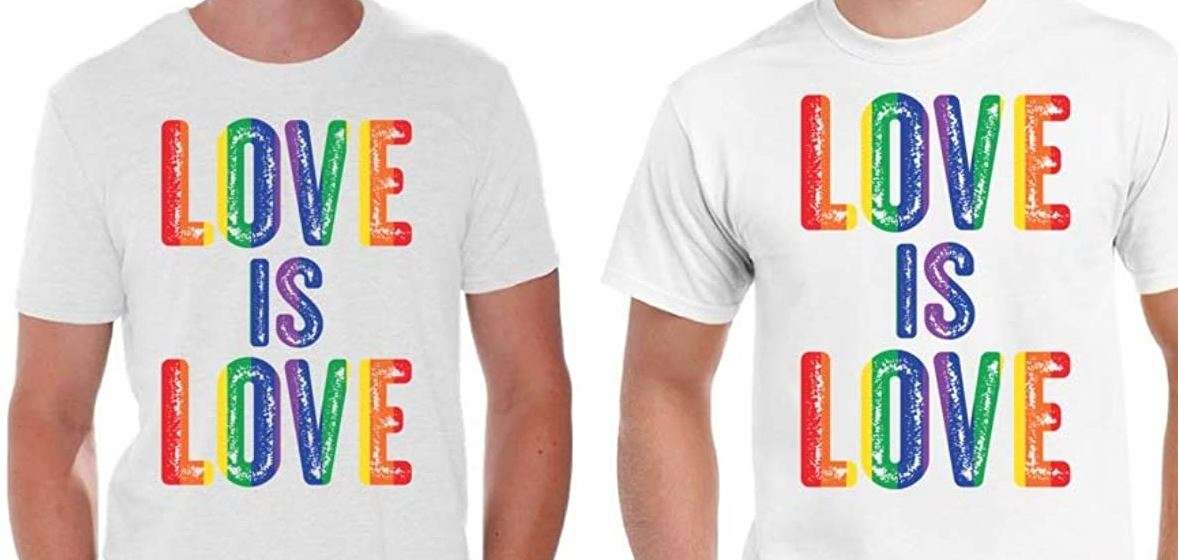 Mr and Mr Matching Mugs
We hear wedding bells! And, of course, underneath their beautiful chimes, we hear the panic of guests who don't know what to buy as a gift for a gay wedding. When in doubt, spring for a cute set of mugs! Not only will they be practical, but they will also make for Insta-worthy photoshoot props later down the line.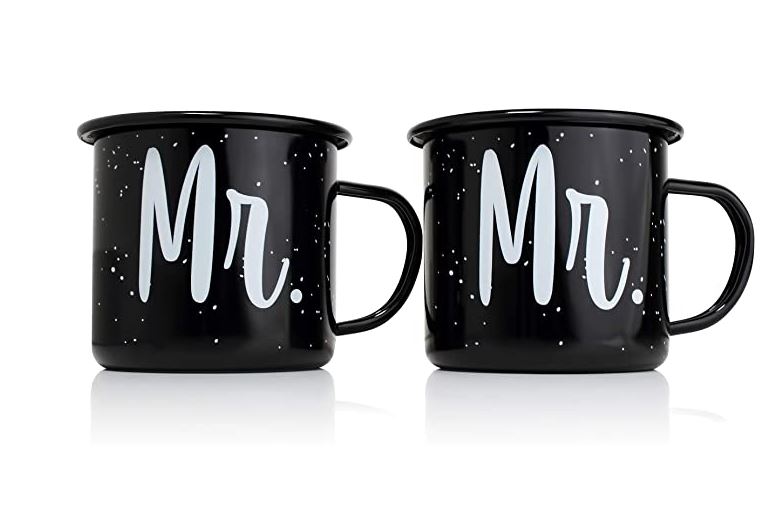 Necklaces
While necklaces are typically viewed as romantic gifts exchanged between partners, that could not be farther from the truth! To celebrate a fabulous engagement, consider buying the lovely couple a pair of matching necklaces to commemorate their love for the rest of their lives. Win some friend points by choosing either a design with rainbows or a puzzle piece shape.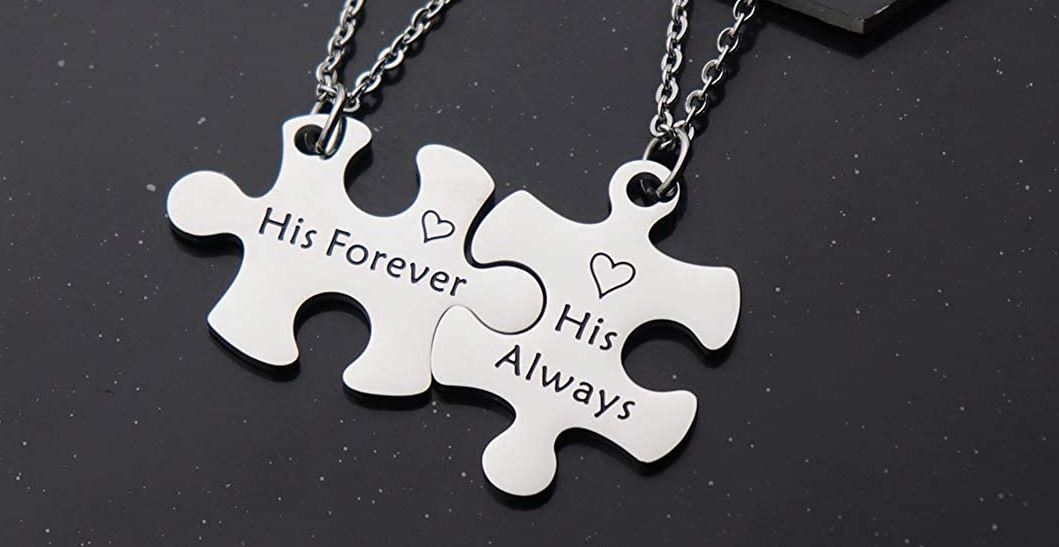 Rainbow Artwork
One of our favorite gay gifts for any occasion is a piece of artwork! Art truly makes the home come to life. Selecting a piece is simple enough – just be sure to know the couple's preferred style. Or, for an unforgettable experience, commission one of their favorite artists for a unique, custom work that they will cherish for years to come.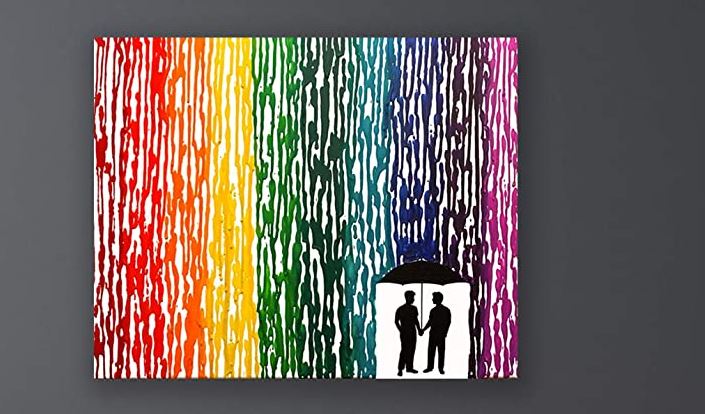 Bracelets
Believe it or not, friendship bracelets have done the work to stay relevant over the past few years. Whether you're helping a bride or groom plan gay gifts for their wedding party, or you want to match accessories with your closest gay friends, bracelets add an effortless charm to any outfit. Plus, they will hold tons of sentimental value for years to come!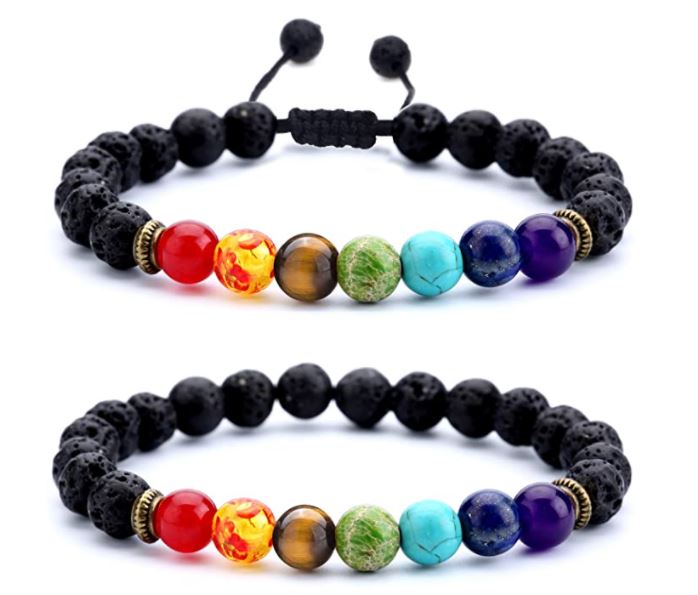 Party Games
Let's start by stating the obvious: gay people host the best parties! But that doesn't mean they won't need help making the night perfect. Party games work as an excellent birthday or Christmas gift. Still, you could just as easily bring a naughty game to a Bachelor or Bachelorette party as well. Whatever you choose, be sure it's entertaining!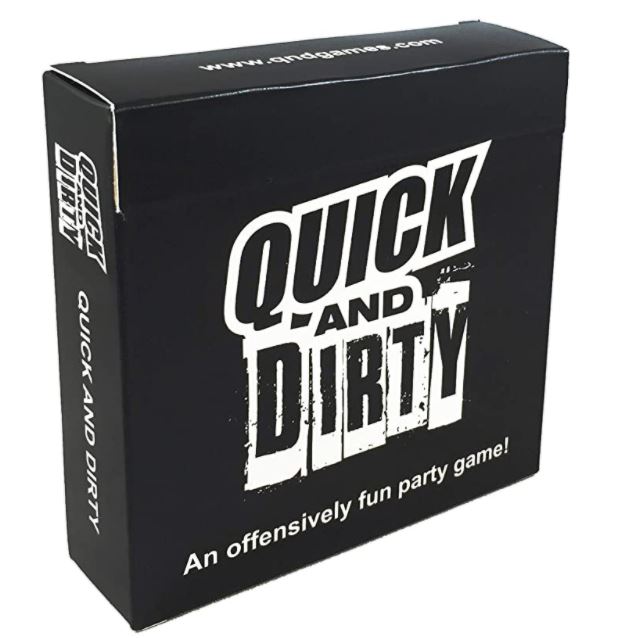 Matching Kitchen Apron
Not everyone enjoys whipping it up in the kitchen, but for those that do, they're probably going to want to use protection. Matching aprons may be cheesy, but you can't deny the fact that they make for sweet, useful gay gifts! We would probably suggest these for an anniversary or housewarming present, but feel free to give them for any reason.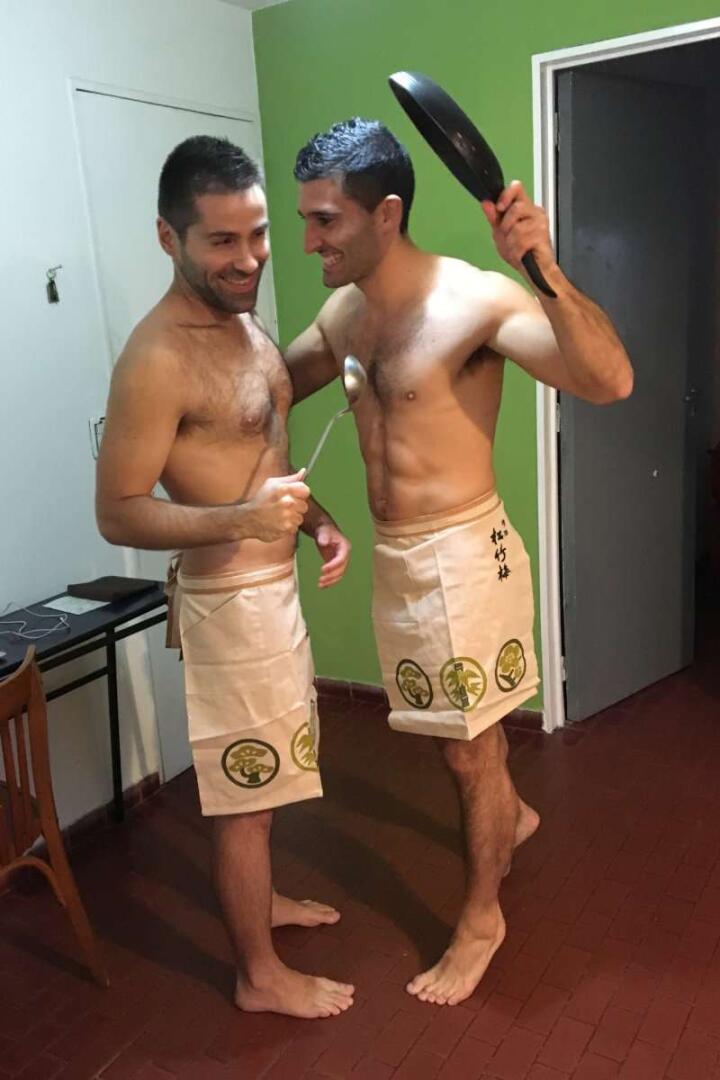 Mr & Mr Pillowcases
We understand that cute matching pillowcases might be an unconventional gift choice, but hear us out! This present would be great for any occasion. Plus, depending on where you purchase the pillowcases, you can make the colors and the text completely personalized to suit the giftees. I mean, honestly, have you ever met a gay person who doesn't love accent furniture?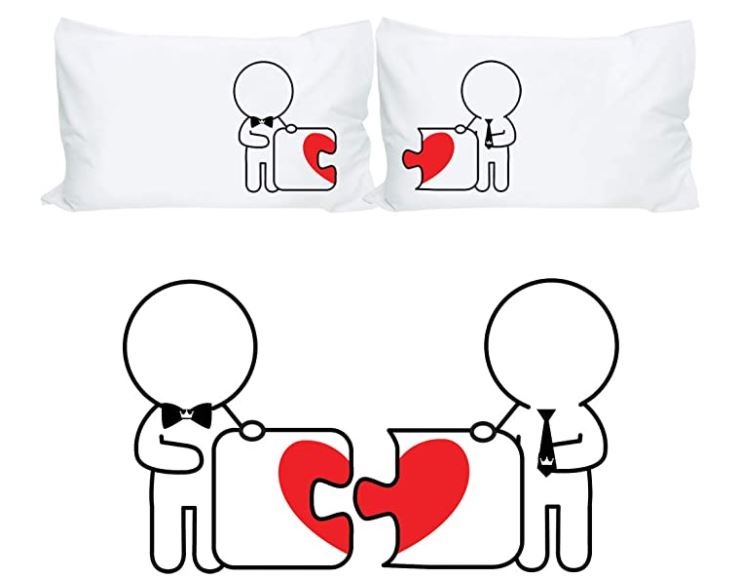 Naughty bedroom Coupons!
Ooooooh, how dirty! Look, everybody knows that an engagement party is meant for all things raunchy to be brought to light. So, we say commit to the bit by gifting the couple with a hilariously devious book of naughty coupons. This will undoubtedly make for a fun gay engagement gift and help them keep their bedroom spicy once they reach that post-wedding phase.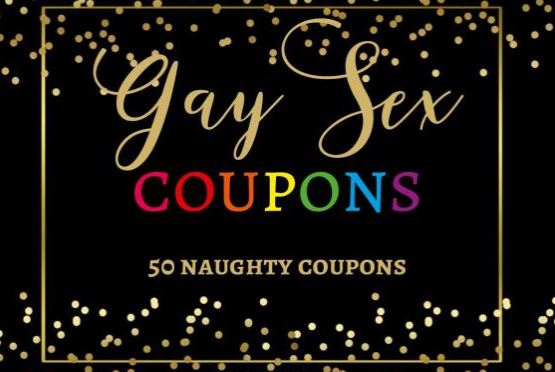 Photo Frames
Following a wedding, it may be challenging to think of the best gift for the couple. Surely, they've gotten everything they need, right? Wrong! For their first anniversary, give the couple the gift of beautiful memories with a picture frame. Or, better yet, treat them to an entire anniversary photoshoot and frame their favorite shot.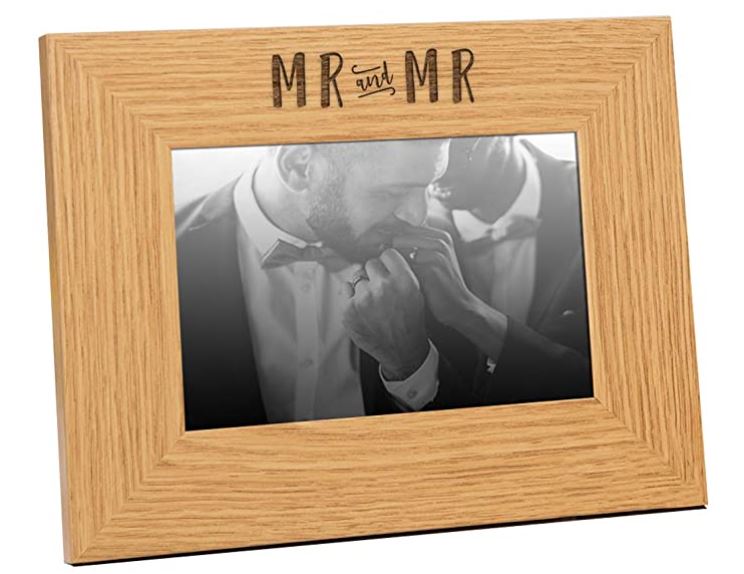 Wedding Cake Couple Topper
When you're close friends with people who are about to get married, the desire to help them plan is instinctive. Honestly, one of the easiest things you can do for them is to pick out the best wedding cake topper! You know their personalities, and you know what they like – just make sure they haven't already selected something themselves.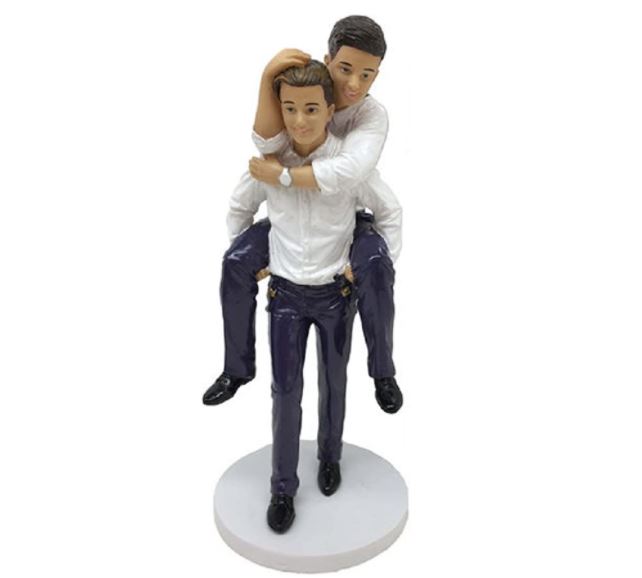 Rainbow Cufflinks
Whether you're looking for a birthday present that suits a snazzy dresser, or you're desperate to help a friend complete their wedding look, definitely turn to cufflinks! Aside from being a fantastic way to sneak a little bit of personality into their style, these subtle yet extravagant accessories can take any outfit from an eight to a ten. A fabulous gay gift for any fabulous man!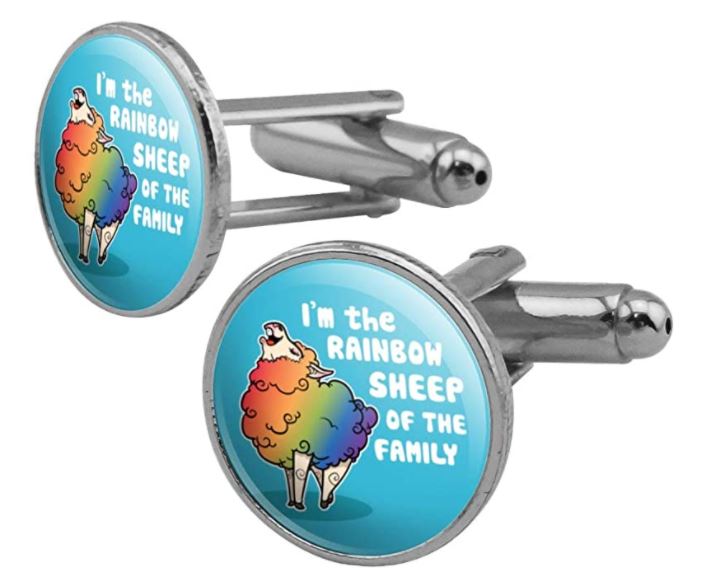 Shower Curtain
For us, one of the most difficult areas of our home to decorate is our bathroom. It can be such a challenge to add that perfect touch of personality, which is precisely where shower curtains come into play. Next time your favorite queer couple throws a housewarming party, swing by with a rainbow curtain that will take their bathroom from drab to fab!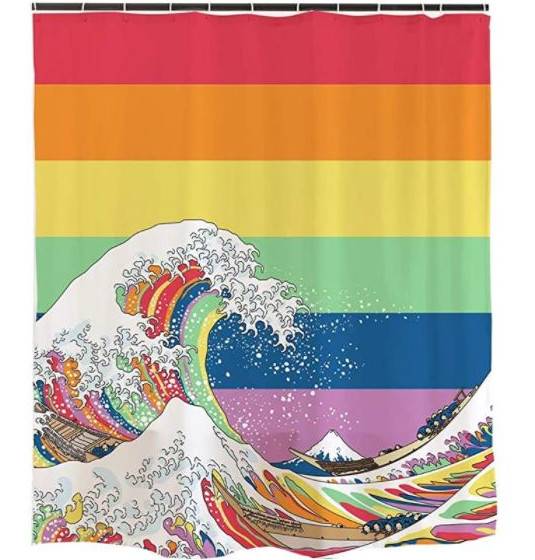 Gay Couple Figurines
Okay, not to toot our own horns or anything, but this is such a cute gay couple gift. Figurines can come in any shape, size, or style, making them one of the most customizable gifts you could possibly give a person. Now, allow those figurines to represent a specific gay couple, and you've just selected a beautiful and romantic wedding gift!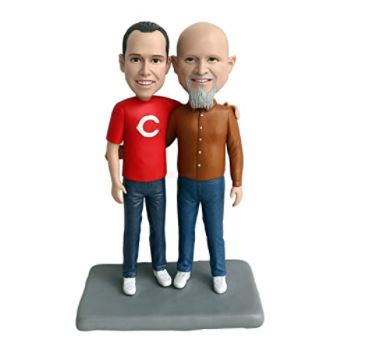 Personalized Wedding Clock
They say true love is eternal, so why not keep track of the passing time with a personalized wedding clock? This gift will be most appreciated by the couple who is always losing track of time. And, as an added bonus, you can almost certainly prevent fights over a forgotten anniversary if you include the date in the design!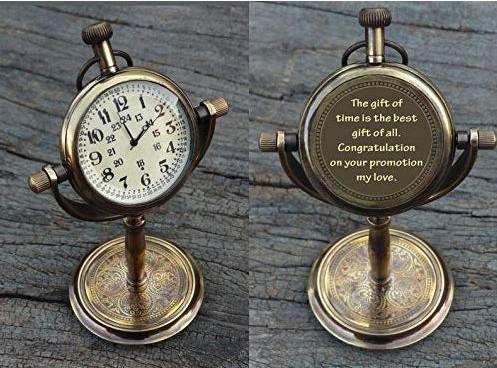 Bathrobes or pyjamas
For many, luxury can come from the simplest of places. Think about a warm, fluffy bathrobe, then try telling me you don't see anything luxurious about that! For the gay couple in your life, consider matching bathrobes or cosy pyjamas (bonus points if they're onesies!) for this Christmas. And, of course, embroider the robes with cute sayings or goofy nicknames for a sweet, personal touch.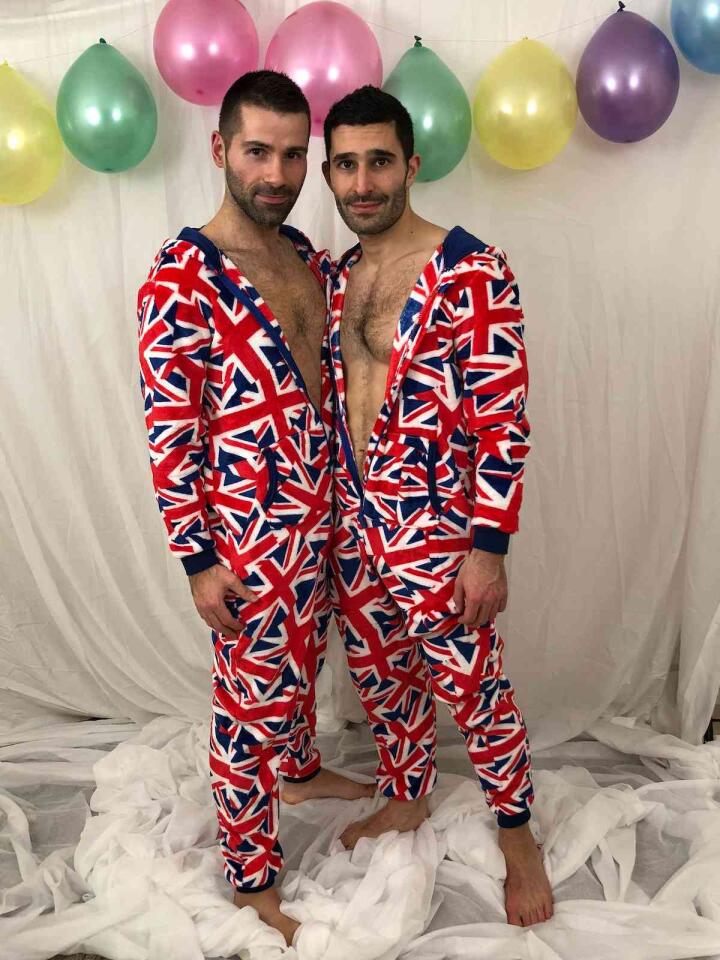 Wine Label Customized with Rainbows
Nothing says, "Congratulations!" quite like a delicious bottle of wine. Whether you're celebrating a couple's engagement, housewarming, or literally any other significant life achievement, reach for the wine. But even better than that, go the extra mile by creating a custom rainbow wine label with them in mind! Personalization will always take a gift to the next level.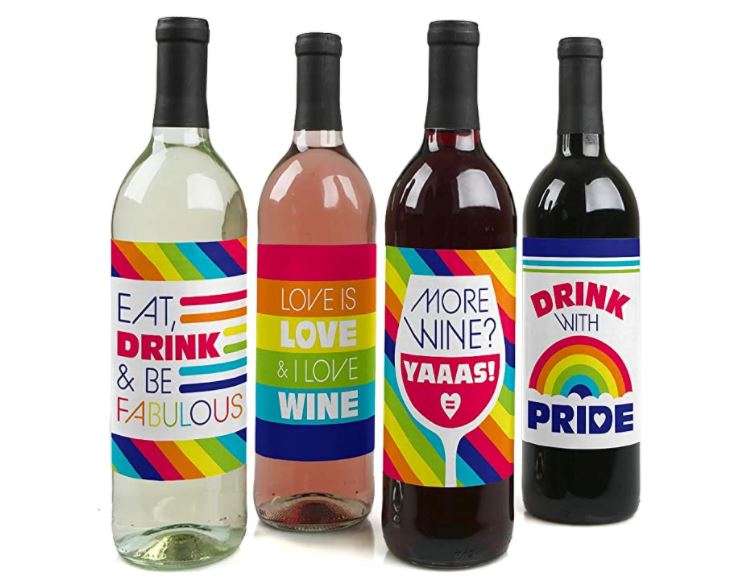 Personalized Chopping Board
For the foodies in your life, what better way to say, "I love you!" than with a personalized cutting board? While we would recommend this as a gay gift for a housewarming party, it would also make for the perfect wedding present. Impress the recipients with your attention to detail by selecting a color that compliments their kitchen and a heartfelt message to engrave!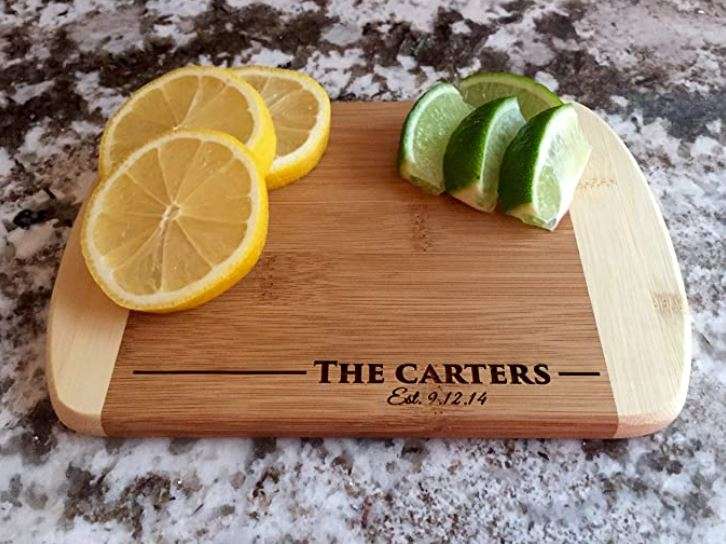 Customized Leather Coasters
To help the gay couple in your life best celebrate their wedding anniversary, send them a gorgeous set of custom leather coasters. Not only will this gift prevent stains on the coffee table, but it will also serve as a wonderfully direct reminder of their special date. Be sure to pick out a color that compliments their living room!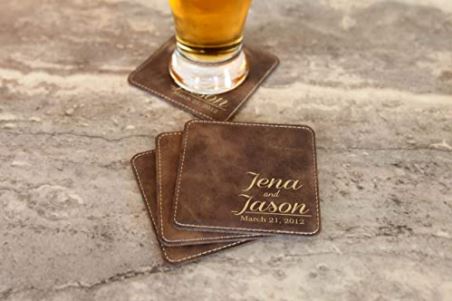 Personalized Bamboo Wooden Serving Tray
Charcuterie boards have become the best new thing in the world of entertainment, so naturally, we gays are right on top of the trend! So, suppose you're desperately searching for an incredible Christmas, birthday, or housewarming present. In that case, we highly suggest purchasing a personalized bamboo wooden serving tray for all things functional and stylish.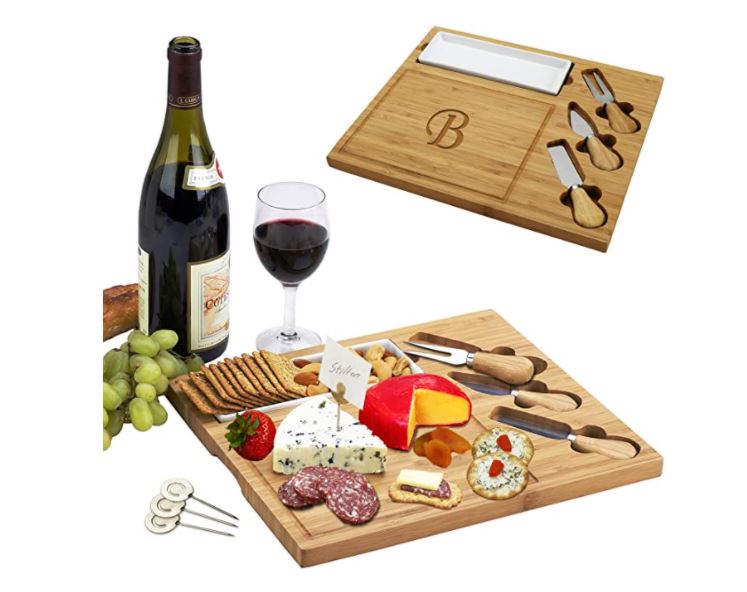 Pet Toys and Supplies
The only things queer people take care of better than their wardrobe are their pets. Instead of a baby shower, perhaps you can throw that special gay couple in your life a furbaby shower, complete with pet goodies. Plus, if you shop during Pride month, tons of major pet supply chains will have a line of rainbow accessories and toys!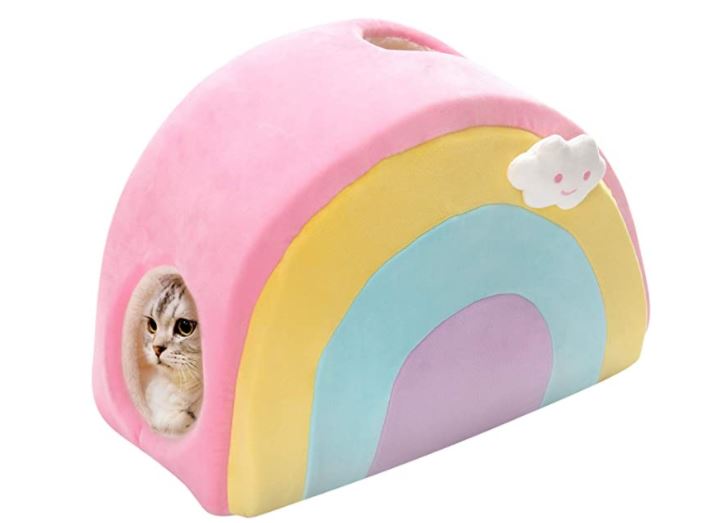 ---