TERMS OF USE: There is a chance that some of the content on this page has changed since it was last updated. By reading this article, you consent to our Terms of Use and Disclaimer. Happy Travels!
DISCLOSURE: Some of our posts may contain affiliate links which we may receive a commission if you choose to book something through one of our links.
Gay history. Pop culture references. Travel tips. Drag Race chitter chatter. It can only be the world of podcasts!
Oh, how we rolled our eyes when we first learned what a podcast is.
"Isn't radio gone?" I said to Seby, in between flicking through TV channels as we couldn't decide what to watch.
"Who even has an attention span anymore?" he replied, scrolling through TikTok…
But there is something about podcasts that makes them so addictive – and when you make those podcasts gay… well, even better. You can find podcasts about anything, be it travel, sports, finance, or business. Or you can find ones about dating, love, "Shaking Sheets" and music – our kinds of podcast!
There's nothing better than popping on an episode of a beloved podcast to fill in the time and feel a little less alone. And trust us when we say that the hosts of a podcast begin to feel like a best friend the more you listen to them. You'll even feel a little tug at your heart when they say their goodbyes at the end of each episode and leave you hanging until the next episode…
Here are some of our favorite gay podcasts that we love listening to and think you should check out now:
1. Life's a Beach by Alan Carr
Very considerate of our favorite gay comedian to do a podcast about the thing we love most in the world… travel!
Each episode of Life's a Beach involves Alan Carr picking the brain of a celebrity guest star on all their travel stories, tips, tricks, and aspirations. From learning about Amanda Holden's decadent experience in the Maldives to David Walliam's disappointment in Las Vegas, there is truly never a dull moment.
If you aren't sure if this gay podcast's for you, then just imagine if we made love to Alan Carr's Chatty Man and somehow spawned a beautiful, weird child. That would be the vibe of this podcast. Over-the-top, downright hilarious, and insatiably adventurous.
One of our favorite episodes featured Sporty Spice/Mel C, hilarious comedian Michael McIntyre, the bad boy of pop, Robbie Williams, and hottie actor, Luke Evans. We wonder how long it will be until Alan invites us onto the pod… On that note, be sure to check out who we rate as the best gay actors.
2. Queer Travel Chat by The Two Bad Tourists
Auston and David are the super cute and highly relatable duo behind fellow gay travel blog, Two Bad Tourists. In early 2022 they started their Queer Travel Chat on the Callin app where listeners can listen live and call in to contribute with any questions they may have.
Each week the guys discuss a variety of travel topics, inviting special guests to speak about the latest travel trends and cool destinations…always concluding with the question, "Where are you traveling to next?". Previous guests have included members of the trans community, couples giving their take on a specific city's gay scene, the head of White Party Global, and the producer of One Magical Weekend in Orlando.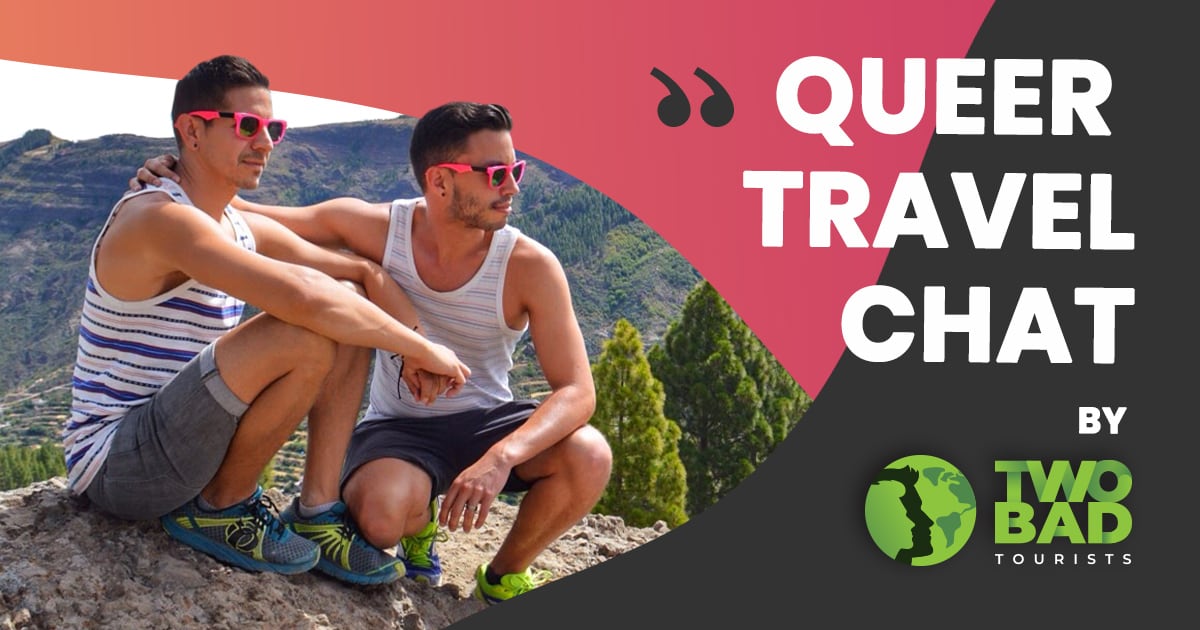 3. Brand g Podcast
Brand g Vacations is one of our favorite gay tour companies. They specialize in deluxe LGBT River Cruises and land-only tours all around the world including Europe, Africa, Japan, and Nepal. In 2021 they started a really inspiring gay travel podcast, which is co-hosted by Johnathon Gallagher (Brand g's Director of Operations) and Eric Poole (Brand g's Director of Marketing).
Each episode features a special guest and focuses on a particular theme. For example, why is a gay vacation more expensive than a straight one or how a Brand g guest became an employee, or reviewing what a Brand g river cruise is like. Each episode is a lot of fun to listen to and we highly recommend it – these are some very sassy guys who you'll quickly fall in love with. We love their epithet – "They may or may not be drunk while recording"!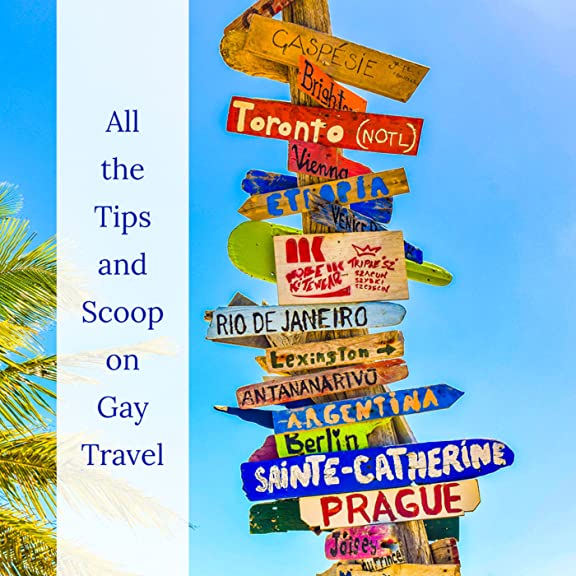 4. Dyking Out with Carolyn Bergier & Melody Kamali
In the mood for a couple of lesbians geeking out over all things LGBTQ? Then Dyking Out is for you.
Best pals Carolyn Bergier and Melody Kamali welcome a special guest every week to take on a new topic. Their New York accents are to die for and gave us a craving to return to the Big Apple…
Things can get very NSFW from time to time. So, if you're listening to this gay podcast in the office, keep the volume low. From favorite genres in Adult media to attempts at defining "the lesbian aesthetic", trust us when we say, this podcast is a trip and a half!
Our personal highlight is the episode on the "Gay 90s" – as not only did it wallop us with tons of nostalgia, but it gave a fascinating insight into how the decade ignited the wave of representation that we've come to know today.
5. Drag Her! A RuPaul's Drag Race Podcast by Mano Agapion
Drag Her! is a podcast that focuses on the popular reality TV show RuPaul's Drag Race. Hosted by comedian and drag enthusiast Mano Agapion, the podcast offers a lively and irreverent take on each episode of the show.
Each week, Agapion and a special guest recap the latest episode of RuPaul's Drag Race, offering their thoughts and opinions on the performances, the contestants, and the drama that unfolds on the show. They also interview special guests, including former Drag Race contestants and other personalities from the world of drag, to get their insights and perspectives on the show.
One of the unique features of Drag Her! is its focus on the fashion and style of the contestants. Agapion has a keen eye for fashion and loves to analyze the looks and outfits worn by the queens on the show.
The podcast is known for its irreverent humor and playful banter, as well as its inclusive and positive approach to the world of drag. It has developed a dedicated following among fans of RuPaul's Drag Race and has been praised for its insightful commentary and entertaining content.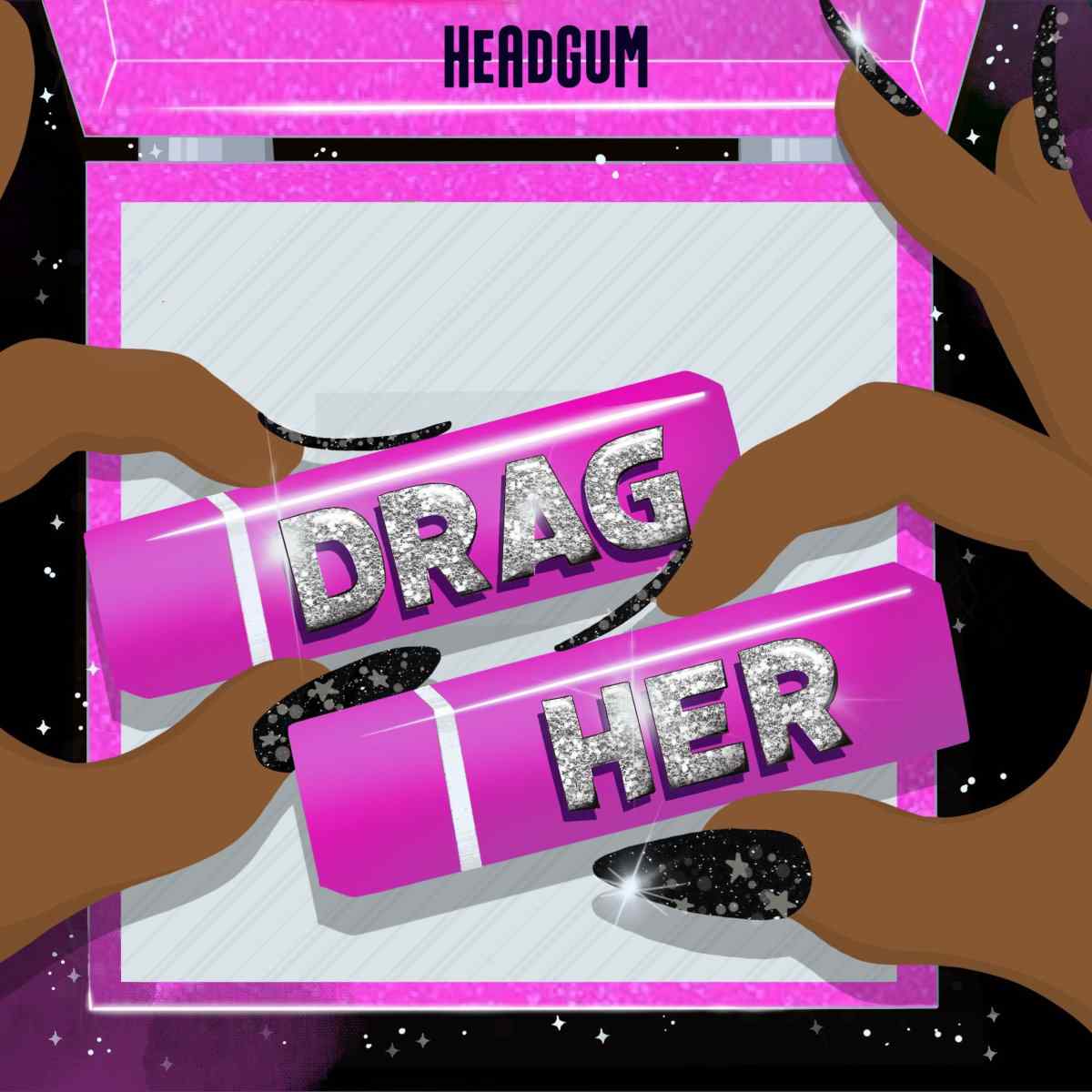 6. Gossip Gays by Danny Beard & Billy Andrews
The one thing we love as much as travel is a delicious pot of hot tea. Luckily Danny Beard and Billy Andrews are here to serve it to us.
Every week, the drag superstar Danny Beard and DJ Billy Andrew present a fun-filled gay podcast packed full of gay news, LGBTQ history, and gossip from the latest episode of Drag Race. They also offer hilarious advice to listeners dealing with an assortment of issues, from nude mothers-in-law to bullying brothers.
The pair have unbeatable chemistry. So full of wit and hilarious one-liners that they've made us crack up many times when traveling, often prompting several dirty looks from other passengers…!
A favorite episode of ours is "The One Where Grindr Is In Danger", where the pair discuss their experience with dating apps. The stories they share are jaw-dropping and had us in awe of the pair's bold, adventurous spirits. The show has also blown up massively recently since Danny Beard won season 4 of RuPaul's Drag Race UK.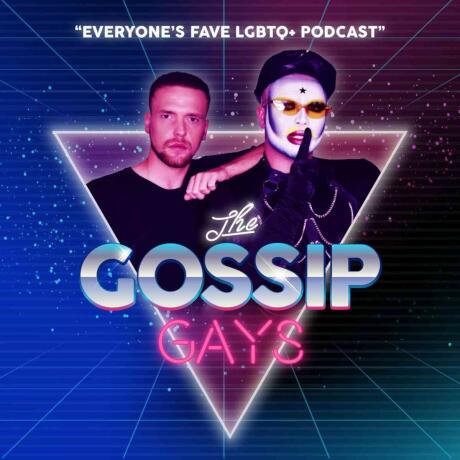 7. The Read with Kid Fury and Crissle
Comedians Kid Fury and Crissle host an incredible gay podcast about all things black and gay in hip-hop + pop culture.
Each episode is around 2 hours long, more than the average length for a podcast, but perfect for short plane rides or long commutes.
Every week, they start things off by awarding a black artist, activist, or performer with the title of Black Excellence. It's a wonderful segment that has introduced us to a bunch of new people that mainstream media aren't rightfully acknowledging.
They then launch into all of the hottest topics of the week, providing hilarious and insightful takes on showbiz's most scandalous stories!
The Read also responds to letters from listeners, giving advice to fans of the show on an array of life's hardest challenges. They then cap things off by "reading" a person or topic who has done wrong during the week! We live for the shade that gets thrown…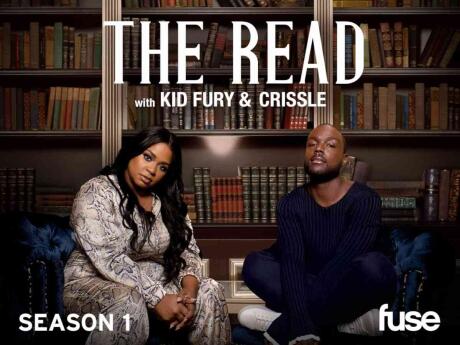 8. Gayish with Mike Johnson and Kyle Getz
Let's face it, the gay community has tons of stereotypes. You know the ones – the "yaaas queen" shouting, tongue-popping, tank-top wearing kind. But whether these stereotypes cause harm to the LGBTQ community is up for debate.
Enter Gayish – where hosts Mike Johnson and Kyle Getz pick a stereotype, regardless of how harmful or harmless it may be, and discuss it in detail.
From musical theatre obsessions to poppers, iced coffee to limp wrists – all facets of gay culture get put under the microscope. They've embarked on deep dives into queer representation in the media and whether we should praise LGBTQ allies. They've dished on what it means to have "gaydar" and why gay men love Dolly Parton so darn much. And they're just getting started.
Past guests on this terrific gay podcast have included YouTuber Davey Wavey, adult film star Calvin Banks, and even a gay priest!
9. A Gay and A NonGay with James Barr and Dan Hudson
Just a few short years ago, a straight guy being best friends with a gay guy was the stuff of urban legend. So, the fact that A Gay and A Non-Gay exists brings a little tear to our eyes!
Besties James Barr and Dan Hudson are an adorable couple… except for the fact that they're not. James (the gay) attempts to educate Dan (a non-gay) on a multitude of topics pertaining to gay culture… and poor Dan has to do his best to keep up!
If you aren't part of the LGBTQ community but are up for learning more about us, then this show is perfect for you. It covers very serious topics such as bottoming, glory holes, and whether James is cheugy.
They occasionally welcome special guests on their gay podcast to discuss niche subjects in the queer world, such as HIV/AIDs, the importance of Pride, and homophobia in sports.
10. Lez Hang Out with Ellie Brigida and Leigh Holmes Foster
Lesbian duo Leigh Holmes Foster and Ellie Brigida have taken advantage of modern-day technology by bringing us a fabulous gay podcast – despite being on opposite sides of the USA. Yep, Leigh lives on the West Coast and Ellie resides on the East – yet their chemistry is every bit as electric as it would be if they were in the same room.
Covering topics such as the lesbian experience, LGBTQ representation, gay culture, and navigating love, this podcast had us laughing, crying, and relating hard.
One of the best episodes to check out includes the 'Should Have Been Gay' series, where they pick a movie or TV show and debate how a character or friendship should have been portrayed as queer. The one about "9 to 5" is iconic, as they argue how the 80s movie missed the perfect opportunity to represent a lesbian throuple, as in, Dolly Parton, Lily Tomlin, and Jane Fonda in a three-way relationship.
We fully concur!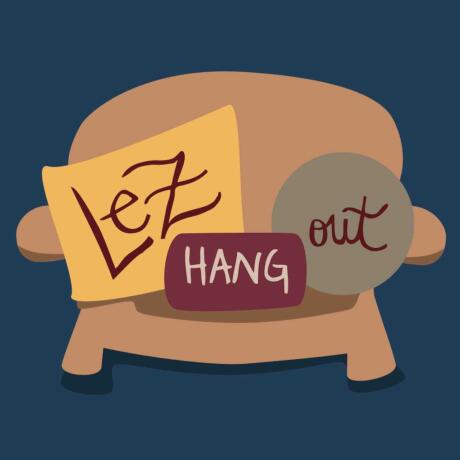 11. Queer as Fact with Alice, Eli, Irene, and Jason
As lovers of history, gay stuff, and Australian accents, there couldn't be a more perfect gay podcast for us.
Queer as Fact takes on a different historical figure or event in each episode, such as intimate relationships in Pompeii, Oscar Wilde, Frida Kahlo, and Stonewall. They also discuss popular queer films/TV shows, like Pride, Netflix's The Boys In The Band, and Pose; delving into the stories that inspired these pieces of media, whether they had historical inaccuracies, and how they fit into queer culture today.
We love popping on an episode relevant to a location we are traveling to. During a recent trip to Greece, we gobbled up an episode on the book The Song of Achilles, where they discuss ancient Greece, the characters of The Iliad plus where the book succeeds and fails to capture a young, gay relationship.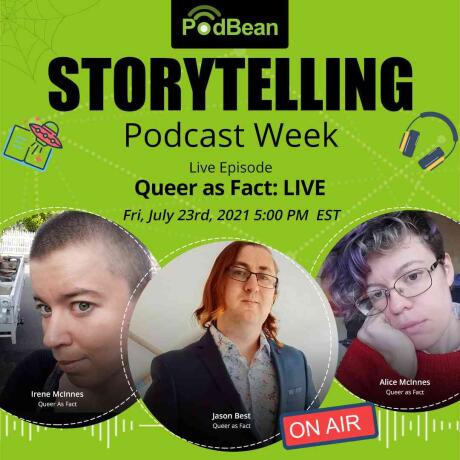 12. The Bald and the Beautiful with Trixie Mattel and Katya Zamo
If you aren't familiar with Trixie and Katya… oh honey, what have you been doing with your life?!
Fans became obsessed with the pair during the seventh season of RuPaul's Drag Race, with each of their exits prompting massive hysterical backlash from viewers. Luckily, the pair bounced back strong. Not only did they join forces to create the smash-hit YouTube series UNHhhh, but each of them returned on separate All-Star seasons, where they both performed much better (Trixie even won her season).
Now the pair have entered the gay podcast arena with a show that is every bit as wacky and zany as their video series.
They regularly go off-topic, discussing everything from cosmetic surgery to their experiences on Drag Race. They have had incredible guest stars, including cameos from Trixie and Katya's own mothers! They've also invited fellow alumni from Drag Race, such as Pearl and Priyanka (Canada's Drag Race).
BONUS GUILTY PLEASURE: Ja'miezing by Chris Lilley
Ja'mie King's gay podcast is too quiche to not include. TBH… only a fugly person would pass up on listening to it!
Ja'mie King is the creation of Chris Lilley from the Australian miniseries Ja'mie: Private School Girl (and before that, Summer Heights High). It's all about a former private school student who is forced to attend public school for the first time, much to her disgust. She's spoilt, rude, sassy, and oh, so camp!
The podcast is only 8 episodes – and wildly entertaining. Ja'mie talks about cancel culture, the importance of self-love, feminism, and her dating life. As silly as it sounds, her vain, no-nonsense, and vapid perspective on life is oddly refreshing. It taught us to give no second thoughts to what other people think of us and to just grab life by the balls and enjoy it!
PS: If you haven't treated yourself to the Youtube compilation of Ja'mie King being iconic, then we insist you drop everything and watch it right now! We'll wait…
---