TERMS OF USE: There is a chance that some of the content on this page has changed since it was last updated. By reading this article, you consent to our Terms of Use and Disclaimer. Happy Travels!
DISCLOSURE: Some of our posts may contain affiliate links which we may receive a commission if you choose to book something through one of our links.
This is our list of the best gay friendly restaurants in Montreal for trying all the most delicious local food.
Our chips-loving Frenchman Seby was dying to try the famous poutine when we visited Montreal. And he wasn't disappointed. After a night out exploring the gay scene of Montreal, this gravy-cheese-curd-fries concoction is the perfect hangover food your body needs!
Over the past few centuries, Montreal has experienced many culinary influences as a result of the large waves of immigration, particularly from Europe and Asia. These have all merged together to form a pretty unique set of delicious bucket list items to try. These are our 10 favourite gay friendly restaurants in Montreal, which we tried, loved and think everyone should check out when they visit.
DON'T MISS OUT!
Join our newsletter
Subscribe now to receive in-depth FREE travel guides, along with inspiring stories, savvy planning tips, and exclusive discounts on gay tours.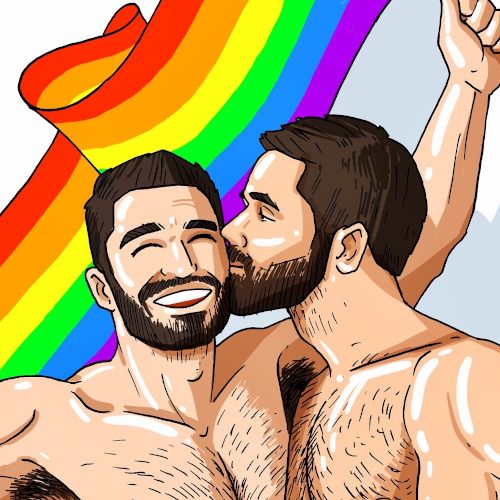 Le Saloon Bis
This is one of the best gay brunch spots in Montreal in our opinion, and the place for fresh faces to the city to try a Bloody Caesar cocktail.
The Bloody Caesar is Canada's famous cocktail, similar to the Bloody Mary but infused with clam broth. It tastes a lot better than it sounds!
This Canadian cocktail was invented at the Westin Hotel in Calgary in 1969 and has since spread massively in popularity across the entire country. A typical Bloody Caesar contains vodka mixed with clam-infused tomato juice (Clamato), lime, hot sauce and Worcestershire sauce.
One of the tastiest Bloody Caesar cocktails we tried is the Saloon César at Le Saloon Bistro Bar in the Gay Village, which is made with lemon-flavoured vodka, fresh basil, balsamic reduction, olives and cherry tomatoes. Definitely, our favourite way to quench all that thirst caused by eating all the smoked meat at Schwartz's.
Le Saloon Bis is open every day, from 11.30am on weekdays and from 10am on weekends. They close at 10pm Sunday-Thursday and at 11.30pm on Friday/Saturday nights. You can find the Saloon at 1333 Ste-Catherine East.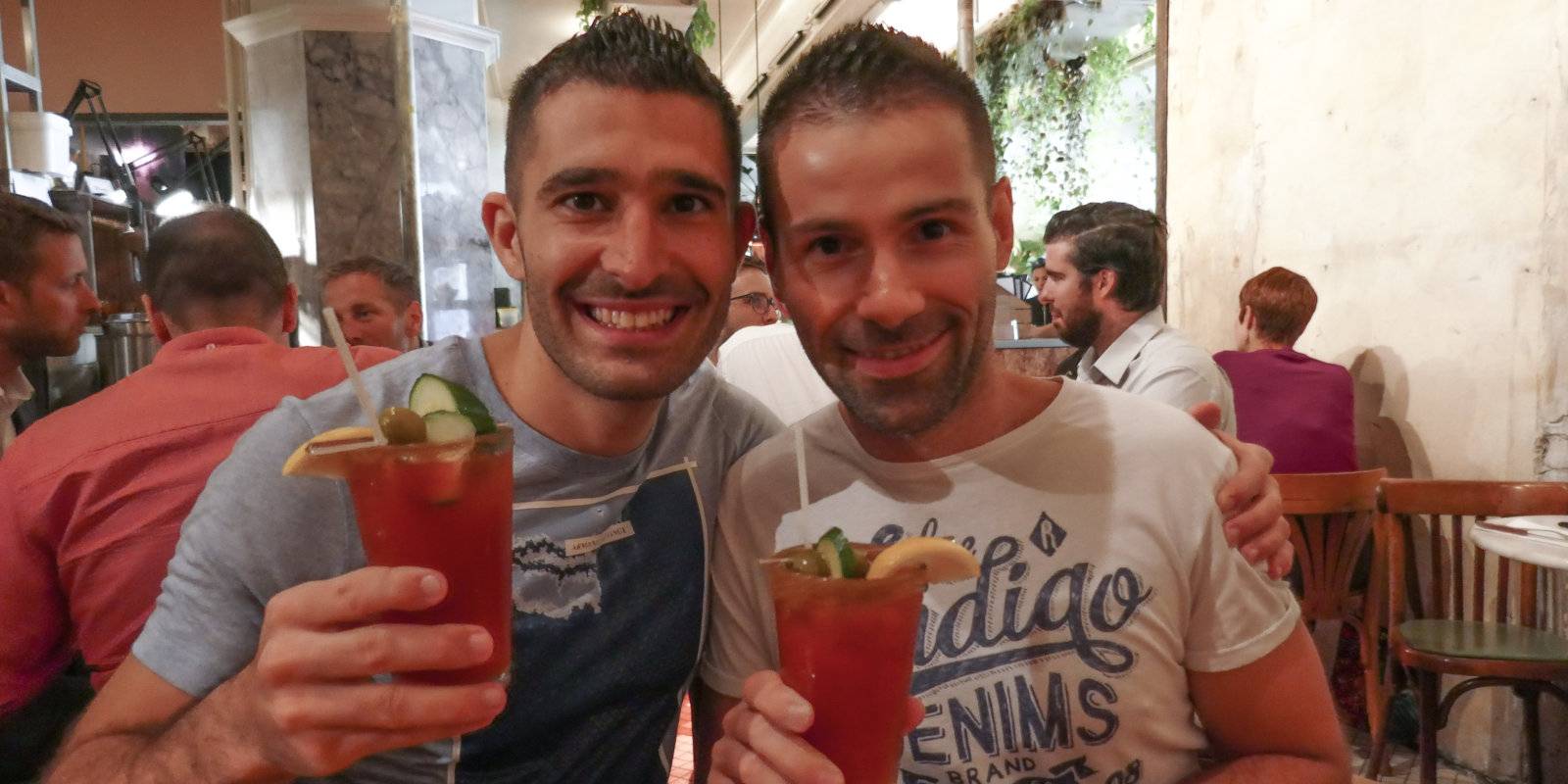 Schwartz's
Montreal smoked meat is similar to the New York pastrami. It is made by salting and curing a beef brisket with spices, which is then left for a week to absorb the flavors, after which it is hot smoked to cook through, then steamed to completion.
It was introduced to Montreal via the wave of Eastern European Jewish immigrants in the late 1800s and early 1900s. Schwartz's is the most popular deli in Montreal, established in 1928 by Reuben Schwartz, a Jewish immigrant from Romania.
Schwartz's Deli has become an institution in Montreal, so famous that it always has long queues outside. Tip: if you're just 1 or 2 persons, you'll get called in quicker than larger parties, thereby skipping the bulk of the queue.
We came here and tried the classic smoked meat, which is served with bread and pickles. It's really tasty, definitely worth the wait, but you'll be drinking lots of water afterwards. What makes it even more awesome – in 2012, Celine Dion became a part-owner of Schwartz's as she helped keep it alive when it was facing financial difficulties caused by the recession.
Look for Schwartz's at 3895 St Laurent Boulevard. They're open every day from 8am, 'til 12.30pm on weeknights, until 1.30am on Friday nights and until 2.30am on Saturday nights – perfect for the late-night munchies!
Au Pied de Cochon
For most Canadians, poutine is considered their national food and certainly the signature dish of Quebec. It is thought to have originated in 1957 at a restaurant called Le Lutin Qui Rit in Warwick, Quebec after a customer asked the owner, Fernand Lachance, to mix in cheese curd with his fries. The confused owner obliged, but in doing so remarked:
"Ça va faire une maudite poutine!"
("That's going to make a dreadful mess!")
The gravy was added later, and voila, one of Canada's most iconic dishes was born!
The French influence in Montreal has taken this even further to create an even more unique take of poutine, particularly at the Au Pied de Cochon restaurant. Here, you can order foie gras (duck fat) poutine, where the duck fat is used to make the gravy, as well as the fries, then the finished poutine is served with a generous portion of foie gras.
For a more traditional poutine, check out one of the many fast-food diners in Montreal like "Patati Patata".
Au Pied de Cochan is located at 536 Duluth Est and they're open Wednesday to Sunday from 5pm 'til midnight.
The Fairmont Bagel
Montreal also rivals New York City with its own unique style of bagels. The recipe was initially introduced to the city in 1919 by Russian immigrant Isadore Safman who opened up one of the first bakeries.
Montreal bagels are smaller, denser and sweeter than their New York cousins, with a larger hole. The Montreal style bagel dough includes eggs and honey. Honey is also added to the water used for poaching the bagels before they are baked in a wood-fired oven.
The traditional bagels of Montreal are made with poppy seeds, which get stuck in your teeth and give you an unpleasant black smile. To counter this, Montreal bakers created sesame seed bagels, which are lighter in colour, making your smile look infinitely better.
Some of the most famous bagel bakeries in the Mile End neighbourhood include St-Viateur Bagel and our favourite, the Fairmont Bagel. The main Fairmont Bagel bakery is located at 74 Fairmount West and open 24 hours, but they have locations/distributors all over the city, so check their website for more info.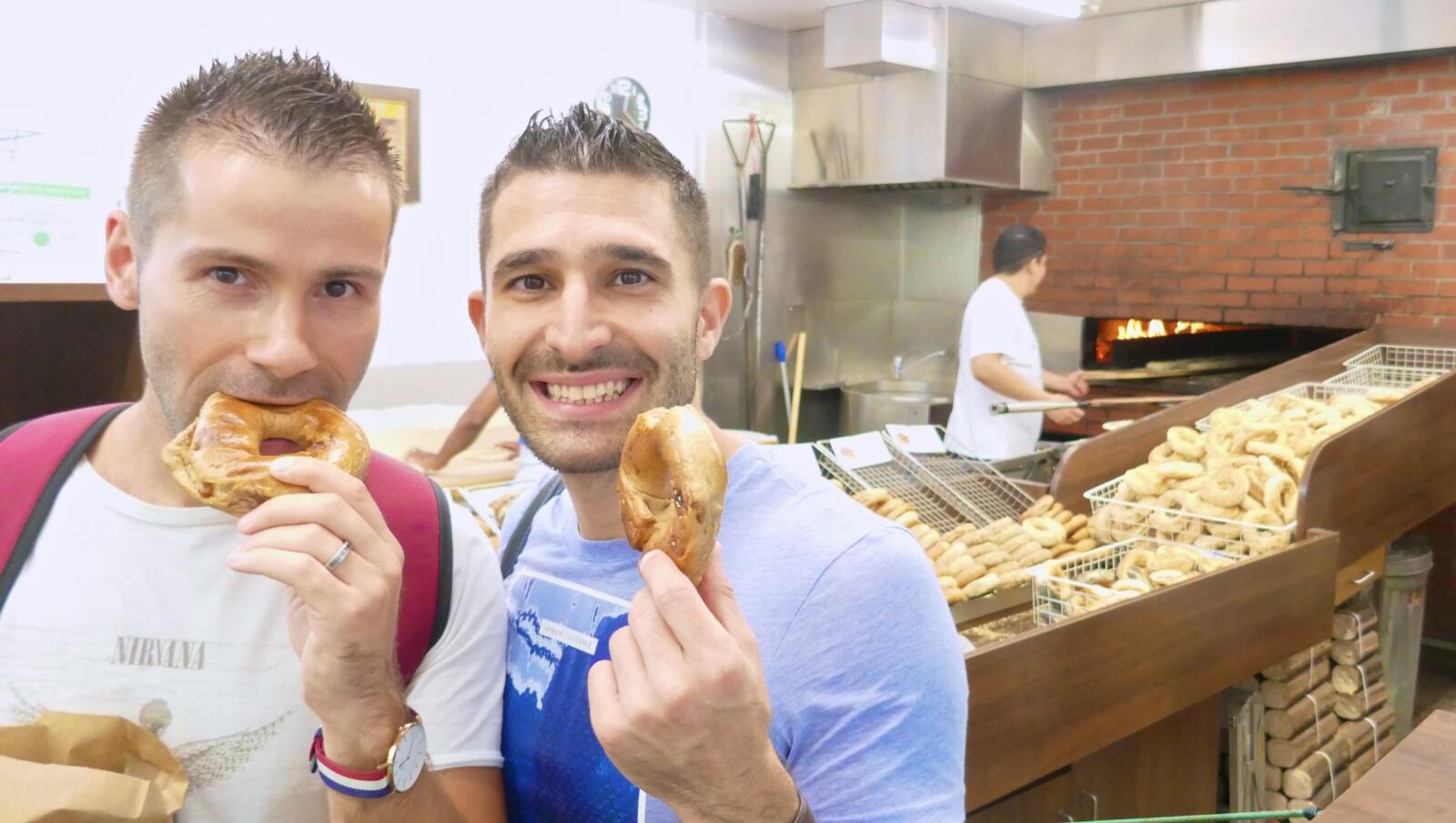 Papillon Bleu
Bet you didn't know that peanut butter was invented right here in Montreal back in the late 19th century. In 1884, Marcellus Gilmore Edson of Montreal first developed the idea of a peanut paste as a delicious and nutritious protein source for people who struggled to chew solid foods.
The wave of immigration over the last century from Asia has brought with it a rich cultural influence, which has merged and integrated within the rest of Montreal. One very unique creation from this fusion is the famed peanut butter Hunan dumplings served in Asian restaurants across Montreal like Papillon Bleu.
Papillon Blu also serves other delicious Szechuan dishes, such as General Tao chicken and crispy spinach shrimp. You can also order takeaway or delivery to your accommodation if you don't feel like going outside.
Located at 200 Rue Saint Jacques West, they're open Monday-Friday from 11am 'til 10pm and on Saturday from 5pm 'til 10pm. Papillon Bleu is closed on Sundays.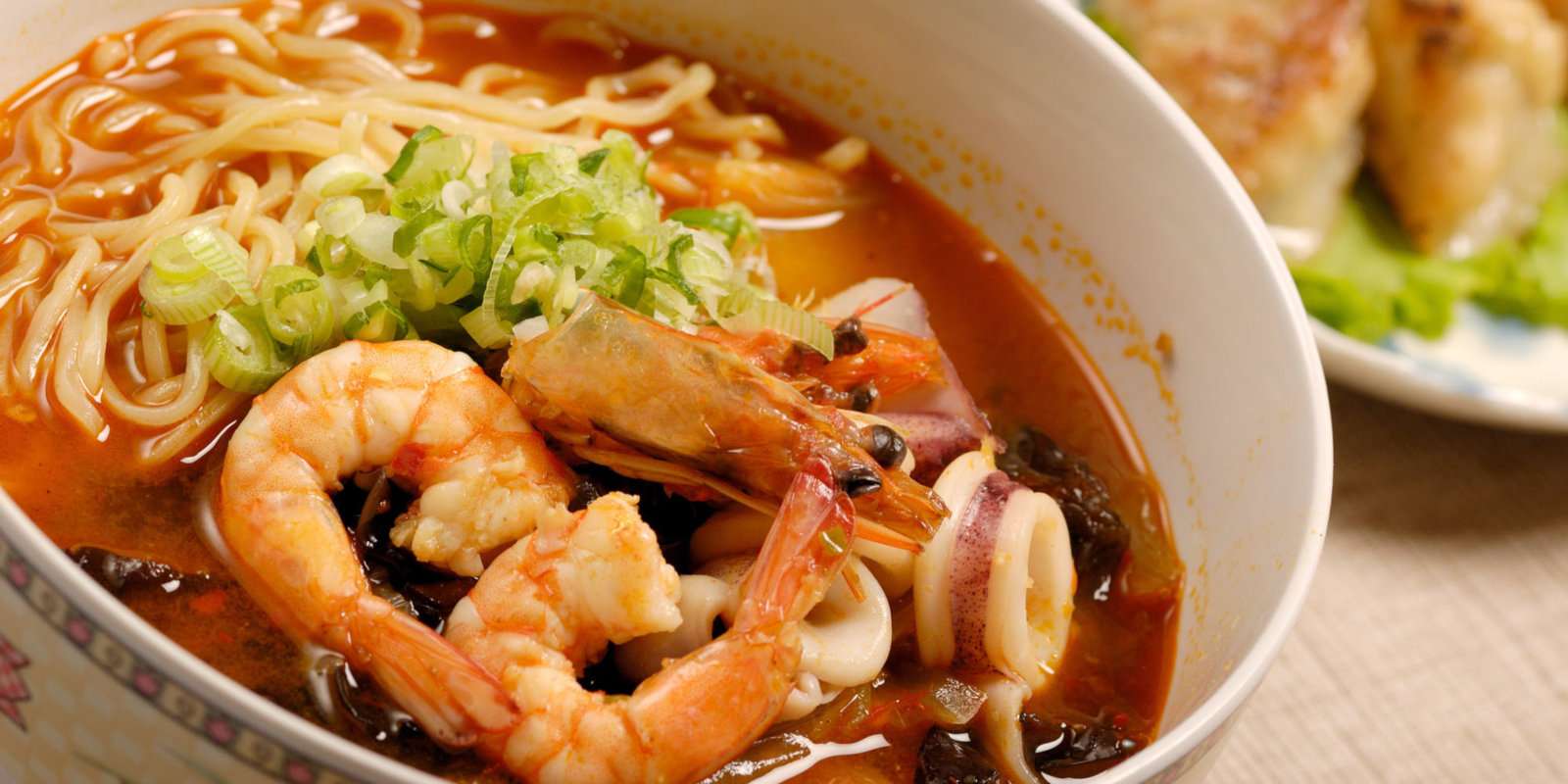 En Couleur Le Village
Cafe-Creperie En Couleur is definitely one of the best places in Montreal for delicious French crepes. Everything is made from scratch with the freshest ingredients and they have so many mouth-watering varieties!
As well as the many sweet or salty crepe varieties, they also serve quite a few different Eggs Benedict dishes and omelettes. We loved coming here to stuff our faces with crepes covered in all sorts of decadent fruits, cream, ice cream and sauces. They even have quite interesting combinations like brie cheese, grilled apples and maple nuts or peanut butter, granola and bananas.
The staff are also lovely here, very chatty, helpful and definitely gay friendly. They're also happy to give further recommendations for other places to eat or things to see and do in the city. We'll definitely be back next time we're in Montreal!
Located at 1212 De Maisonneuve Est, En Couleur is open on weekdays from 8am – 11pm, Saturdays from 9am -11pm and Sundays on 9am – 7pm.
DON'T MISS OUT!
Join our newsletter
Subscribe now to receive in-depth FREE travel guides, along with inspiring stories, savvy planning tips, and exclusive discounts on gay tours.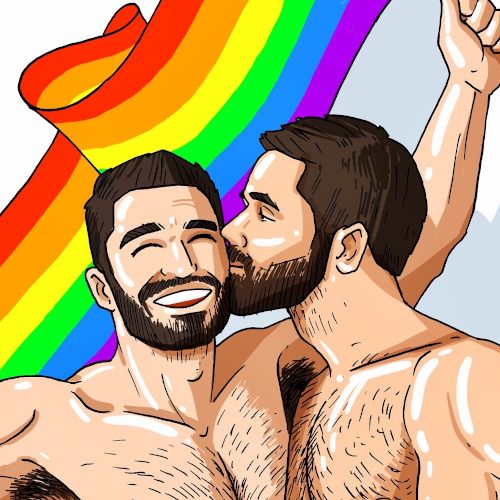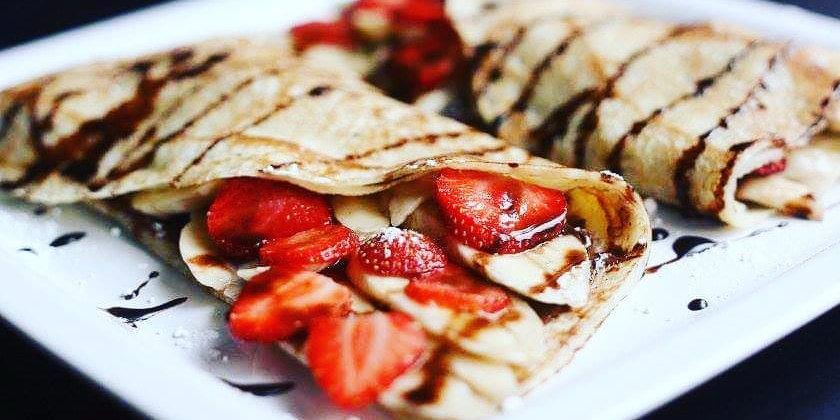 Padoca Patisserie Bresilienne
Padoca Patisserie is a beautiful patisserie that uses local ingredients to make bakery items using Brazilian recipes. Brazilian owner Gabrielle Casara Pellin decided to open the bakery because there were so few Brazilian businesses in Montreal.
Now anyone can visit Padoca to sample some of the best Brazilian specialities, like their yummy Brigadeiros – a kind of truffle made of condensed milk, cocoa powder, butter, and chocolate sprinkles. Of course, you can also accompany your meal or treat with a cup of excellent Brazilian coffee.
As well as the baked goods, Padoca serves savoury dishes for lunch and dinner, such as pastel (deep-fried cheese & ham pasty) or coxinha (chicken wrapped in mashed potato, breadcrumbs and deep fried).
Padoca Patisserie Bresilienne is located at 1440 rue Amherst and open Monday – Saturday from 10am until 7pm, until 6pm on Saturdays.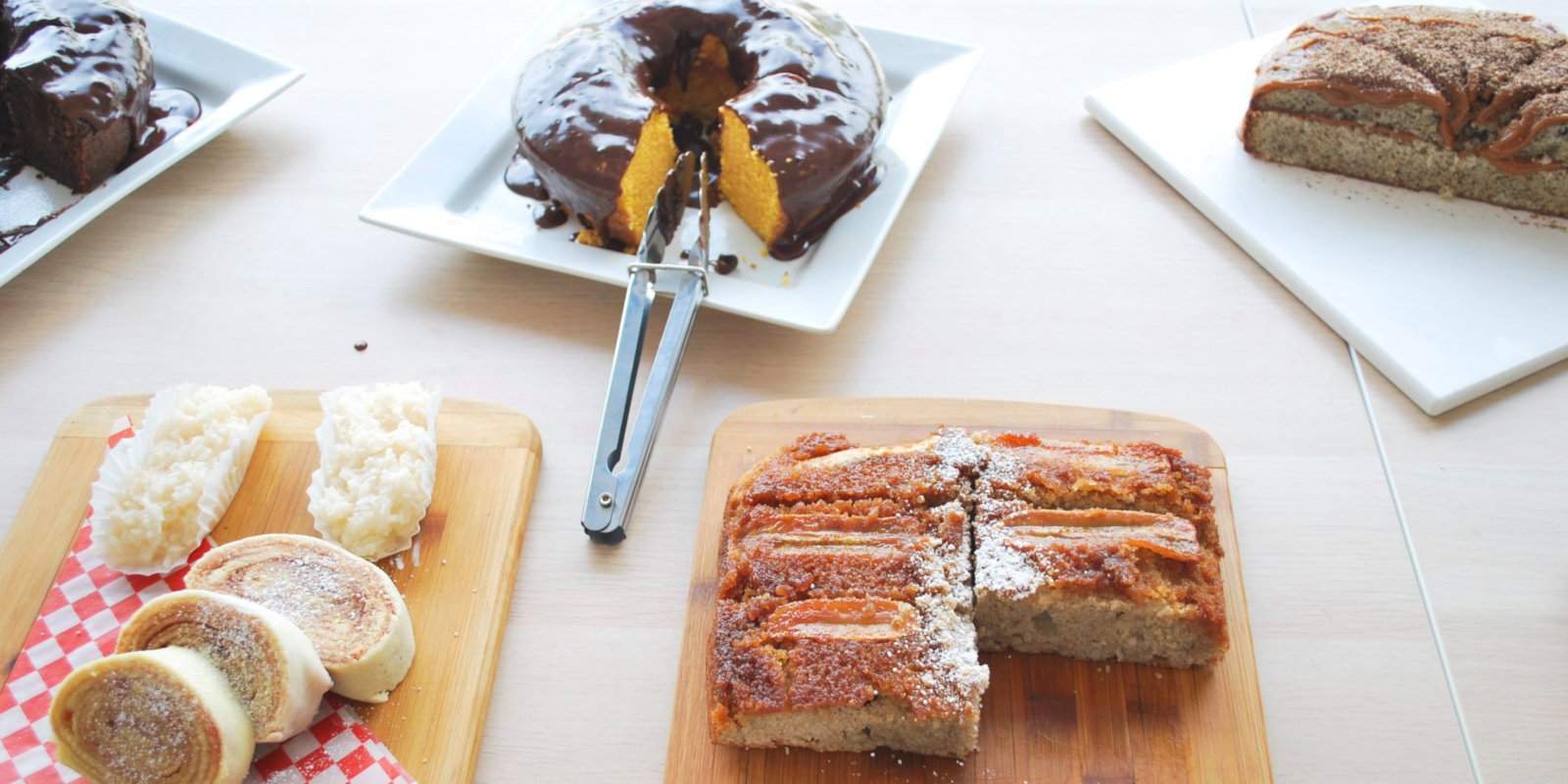 Cafe Saigon
Cafe Saigon is an unassuming little Vietnamese restaurant that's very popular with locals in Montreal's gay village. While the decor isn't particularly exciting it's not popular because of how it looks, but for how mouthwatering the food is!
Take along your own bottle of wine as this is a BYO establishment, then have a delicious meal of perfectly cooked spring rolls, red curry, soups, Saigon steak or salt and pepper shrimp. The staff are incredibly friendly here and they always offer free tastings of dishes when you arrive.
Cafe Saigon is also very affordable but just be aware that you can only pay with cash, so make sure you bring some along.
It's located at 1280 Rue Saint-André, open Monday – Friday for lunch and dinner, on Saturdays for dinner only. Check their Facebook page for specific opening times as they do close in between lunch and dinner.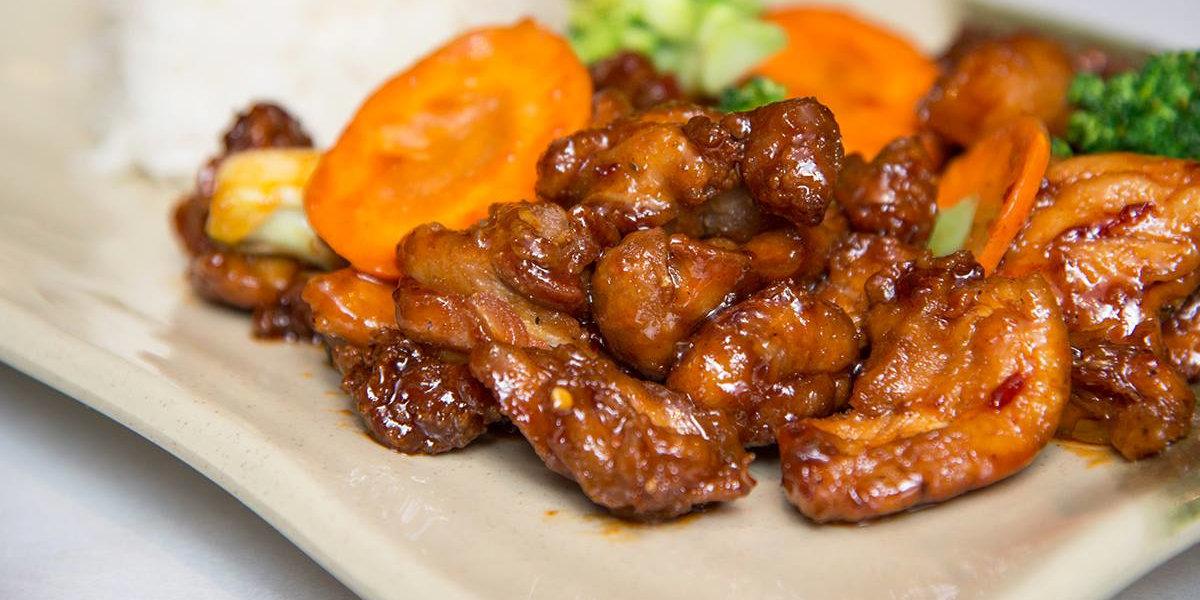 Le Red Tiger
If you want more excellent Vietnamese food, but in a pub atmosphere, try out Le Red Tiger, also in the heart of the gay village. As well as being a great spot for yummy food they serve some amazing fancy cocktails too, so it's perfect if you're getting tired of bringing your own wine everywhere!
Specialising in Vietnamese street food, Le Red Tiger does affordable group meals in a tapas style so you can try and share lots of different dishes. Some of our favourites include the papaya salad, chicken wings in traditional Nuoc Mam sauce and the sticky rice with mango and coconut milk for dessert.
You do have to be 18 to eat here because it's part bar. Don't miss out on their cocktail menu, especially the Bà Den Lemonade, a sultry blend of bourbon, amaretto, organic apple juice, oolong tea, vanilla syrup, lemon juice and mint. So refreshing and delicious!
Le Red Tiger is located at 1201 Maisonneuve Est. It's open on Monday and Saturday for dinner from 5pm, open for both lunch and dinner from 11am Tuesday – Friday. Check their Facebook page for detailed opening and closing times.
O'Thym
For some incredible French food in the heart of the gay village, make sure you head to O'Thym! This a local bistro-style restaurant that uses local and seasonal products to create mouthwatering dishes.
They serve meat dishes as well as vegetarian, vegan and gluten-free options, so there's something for everyone. Try the decadent foie gras with rhubarb, duck magret, and then the chocolate vegan pie, or perhaps you'd prefer the fried bread pudding with homemade black beer ice cream?!
O'Thym is another BYO establishment that's very popular, so make sure you book a table, especially if you want to eat there on the weekend. It's quite a romantic spot for a special occasion. The staff are very professional and gay friendly too.
Located at 1112 Boulevard Maisonneuve, O'Thym is open every day from 5.30pm until 10pm or 10.30pm on Friday and Saturday. They also do a sumptuous brunch menu on weekends from 10am – 2pm.
Watch our vlog from our experience during the first-ever Canada gay pride in Montreal:
DON'T MISS OUT!
Join our newsletter
Subscribe now to receive in-depth FREE travel guides, along with inspiring stories, savvy planning tips, and exclusive discounts on gay tours.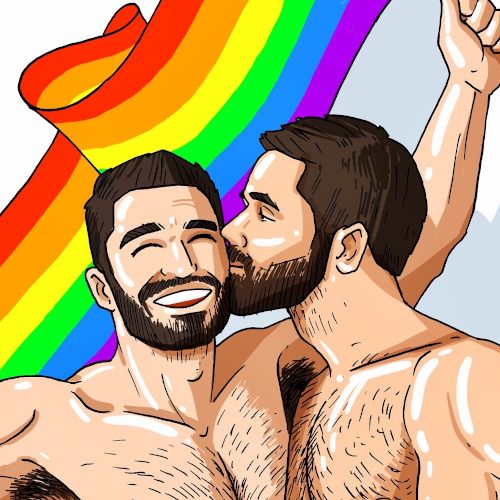 ---
Like this post? Pin it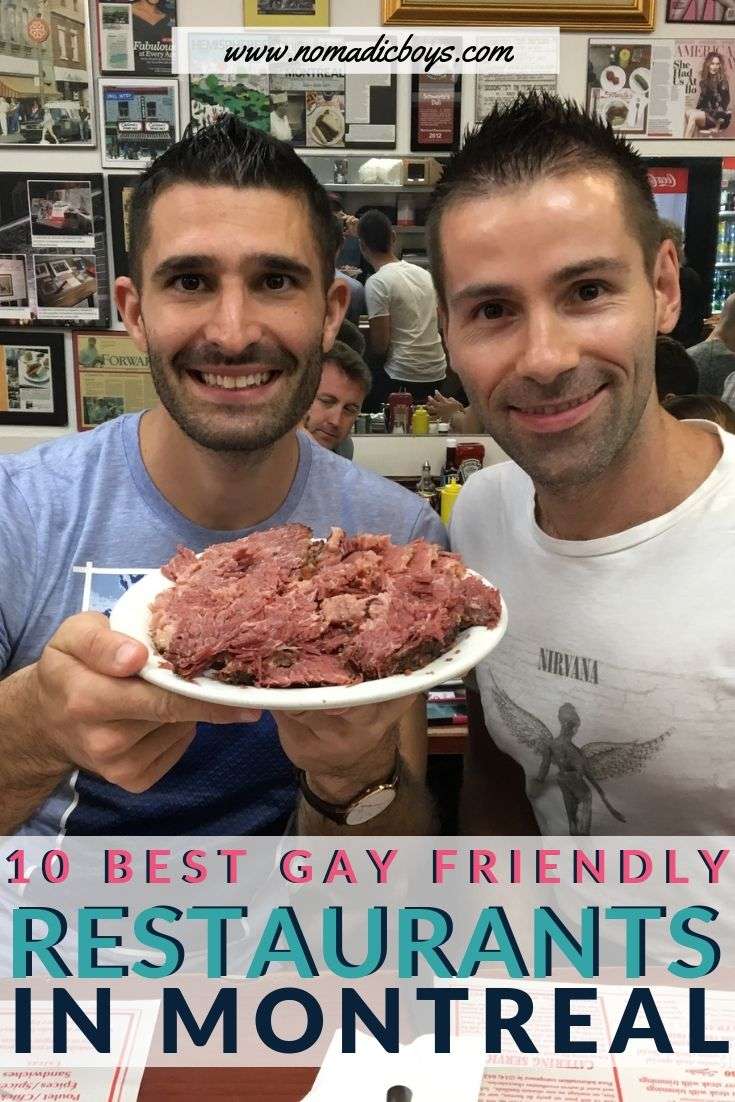 Happy travels are safe travels
We recommend you always take out reputable travel insurance before your next vacation. What happens if you suffer from illness, injury, theft, or a cancellation? Many gay travelers forget about it and regret it when something happens. Better to pay a small price and have peace of mind and not worry.