TERMS OF USE: There is a chance that some of the content on this page has changed since it was last updated. By reading this article, you consent to our Terms of Use and Disclaimer. Happy Travels!
DISCLOSURE: Some of our posts may contain affiliate links which we may receive a commission if you choose to book something through one of our links.
Immerse yourself in tales of love, friendship, heartbreak, and self-discovery with our top picks of gay furry comics from our personal favorites.
Stuck for some new reading material? We'd be lion to ourselves if we said we weren't.
So we went on the prowl to collate some of the top gay furry comics that we've both grown super fond of reading whilst traveling on the road.
We love the fact that our LGBTQ community is so fond of the furry comic genre, gay men, in particular, make up a disproportionate amount of the fandom! We don't know why, but we celebrate it as it means there's a whole bunch of content for us to dip our tails into…
Whether you're a long-time fan or new to the genre, our selection of gay comics will captivate you with their stunning art, lovable characters, and compelling narratives. And the best part? You can access all of them online!
Join us on a journey through the exciting and diverse world of gay furry comics – we promise you won't regret it!
Note: If you're new to gay furry comics, we've compiled a list of frequently asked questions by our readers to help guide you on your journey of discovery.
1 – Cruelty
Cruelty is our favorite gay fur comic of all time! We know you'll love it too… What was originally planned as a standalone drawing, became a two-part gay furry comic series that captured the hearts of comic readers everywhere. Best friends, Reis and Marcus are completely different from one another. Reis is out, proud, and loud, whilst Marcus is shy, athletic, and straight. Or so he thought….
As the pair grow closer throughout the school year, Marcus begins questioning himself when feelings for his friend develop. It's hard enough wrestling with his personal problems at home, now he has this crush to contend with.
Author, Ruki, has managed to create a tear-jerking story, whilst still making room for some awesome purr-nographic material. It's romantic. It's exciting. It's breathtaking. It's the perfect getaway into the gay furry comic community if you are even the slightest bit intrigued by what it is all about.
Plus, the follow-up 'Unconditional' is the purr-fect conclusion to this incredible story.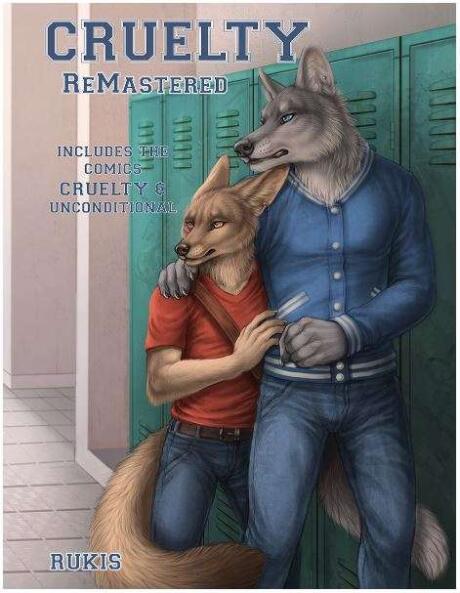 2 – Only If You Kiss
How do you like to spend your Saturday? These two bros like to chill on the couch, drink some beer, and watch movies. When one of them starts to…let's say, indulge in some pleasure time, it leads to the two exploring a whole new level of bro-bonding time…
But it's totally OK! As long as no kissing is involved, it's not gay! Right?
This gay furry comic is hot hot hot! Anyone interested in yiff or ever fantasized about getting it on with their best guy friend is going to love this comic. Plus, the bear and wolf characters are ripped and packing a lot… if you catch our drift!
And when you're finished with this story, there are two sequels to catch up on: 'Only If I Love You' and 'Only If You Know.' Get these on your TBR!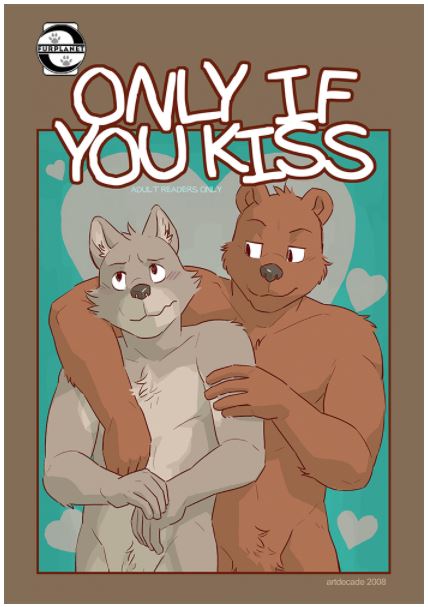 3 – FANG
The 'FANG' anthology, filled with over a dozen short stories, helped to revolutionize homoerotica in the furry fandom. Known as the "little black book of furry fiction", it is a must-have for any connoiss(f)ur. Stories range from hardcore yiff to lighter tales of bros finding new ways to 'bond.'
It includes the works of furry gay comic legends, such as Kyell Gold (known for his 'Volle' novels), whilst serving as the debut of the works of Mikori, Kohai, and Stormacatcher. It is an example of the beauty that can happen when a bunch of queer artists/writers come together (no pun intended) to create work solely meant for the consumption of gay audiences. Not to be watered down to suit the taste of straight people, like what happens in mainstream media…
One of our personal favorites is 'Hit the Shower' by Red Swampwulf, a soap fuelled lovefest between Leo, a brawny lion, and his stocky bull football coach. Who hasn't had fantasies about 'getting it on' in the gym showers?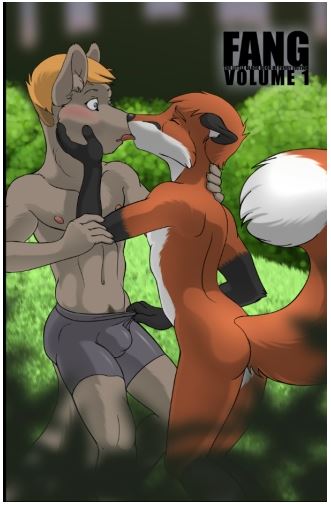 Weekend adds a whole new meaning to the term 'puppy loving.' When two pups declare their undying affection for one another, they find the perfect way to express that love…
Author Zeta Haru finds new and innovative ways to portray, what we like to call, mattress dancing. We feel the couple is a match made in Heaven. Throughout the gay furry comic, we see them becoming more infatuated and in love with one another, and it makes us appreciate our own relationship that much more.
The follow-up gay furry comic, 'Weekend 2', sees the pair cozying up for a cabin getaway, where they get up to even more lovey-dovey mischief.
Weekend is both graphically sensual and hopelessly romantic. Fans of the series say how hot the action is, whilst others comment that the story is enjoyable enough, even without all the shenanigans.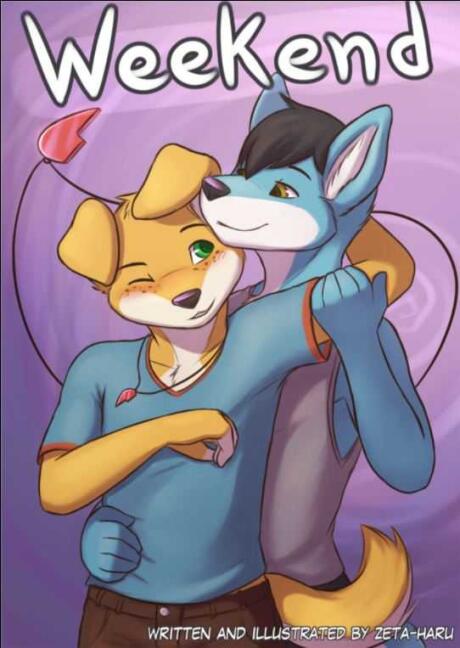 'Foxes in Love' is a series of mini-sketches, available on Tumblr and Instagram, of a pair of foxes navigating the triumphs and tribulations of a modern romance. The couple goes through situations that anybody who has ever been in a relationship can relate to… even if at times, relate to it a bit too much (side-eyes to Seby…) The duo squabble over someone stealing more than their share of the bedsheet. Not being able to decide which takeout place to go to. Or whose turn it is to be the big spoon.
Again, not wanting to point fingers…but we relate to it hard. All the while, remaining hopelessly in love.
About this gay furry comic, the author says: "While both blue fox and green fox are male, I'd like to mention that the little foxes are all deliberately depicted as androgynous/agender because gender doesn't matter. I've wanted the comics I make to be portraits of love, things that are common and universal. It's meant to be shared by and for everyone. To love and be loved is universal."
The drawings themselves are on the simpler side. Yet that adds to the overall charm of the series. If someone is looking for something that is less screwy and more gooey, this is your comic.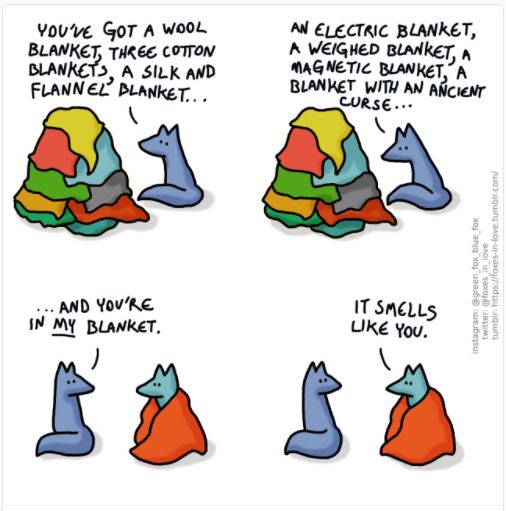 'The Internship' is a tale of friendship, love triangles, betrayal, and sᘿx … what more could you possibly want?
25-year-old Andrew is desperate to climb the corporate ladder at work. So, when he becomes tangled up between fondling around with the company CEO, Emery, and his affections for a life-long friend, Cooper, he is at a loss for what to do.
This adds a fabulously gay twist into the age-old trope: love or career? Should he do what he has to do in order to unlock all of his wildest dreams or should he follow his heart and be with the person he loves the most?
It mixes together elements of comedy, with complex and developed characters. And yet those bedroom scenes. Wowza!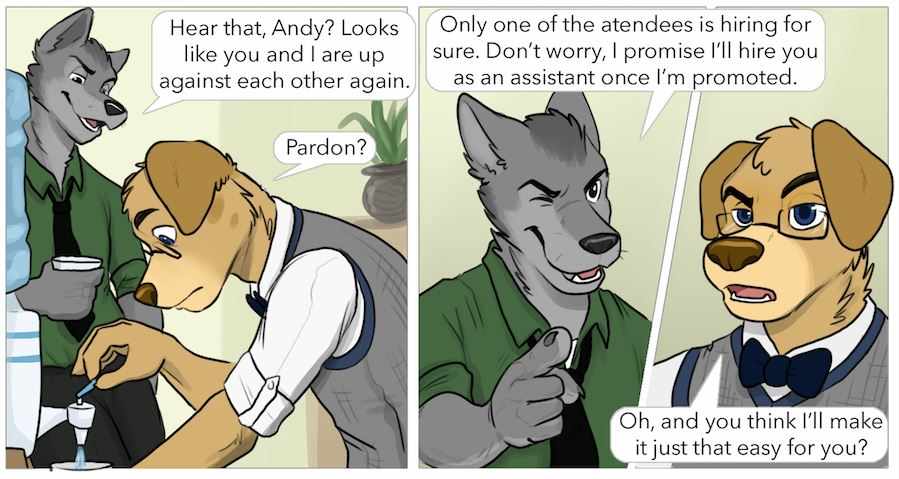 Stephen is the sole survivor of a shipwreck. He manages to make his way to a (seemingly) abandoned island, where is left feeling starved and exhausted. Turns out he won't be alone much longer, as he stumbles across a completely nude tribesman!
Despite not being able to speak the same language, Stephen and the tribesman (who we discover is named Aikan), find ways to communicate. When Aikan convinces his fellow tribe members to accept the lost soul, it's up to him to show Stephen the ropes of island life. And a cardinal rule he must get used to? Being nude at all times… (We see no problem with that…)
All that's left to happen is for an epic romance to happen. From sleeping beneath the stars to having heart-to-hearts, the relationship that forms between the two is some of the most exhilarating, sensual, and hot depictions of male-to-male romance we've seen in a gay furry comic. The waterfall scene in particular is worth reading for.
'Lost and Found' combines Castaway with Brokeback Mountain in a stunning comic about community, survival, and falling in love.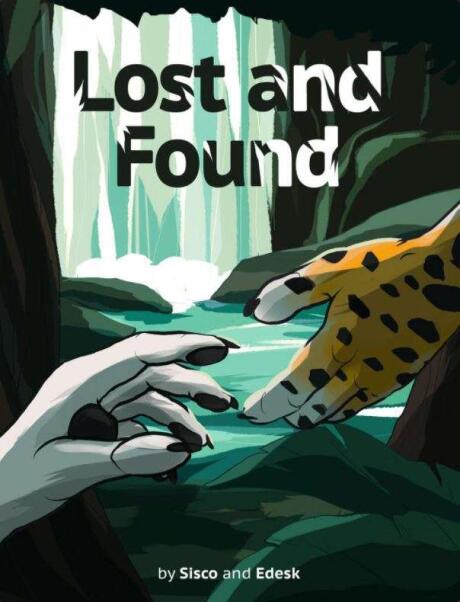 Chris and John are best friends. When John learns Chris is gay, he is more than intrigued. He's never met another gay person before. He wonders how the hanky panky between two males even works. He even feels comfortable enough to ask whether he can fool around with him or not. Not for any 'gay' reasons, of course. Just curiosity…
Well, that curiosity soon begins to turn their relationship into a lot more. The only problem is, Chris hasn't popped his own cherry and is even afraid to be totally undressed with John…making the more playful components of their activities pretty one-note.
This story has everything. It has romance. It has drama. And yet, at its heart and core, it's a coming-out tale. Covering the more mature areas of the coming-out experience, it tackles the issue gay men face around body image, engaging in nocturnal fondling with little to no sᘿx education, and dealing with "straight-identifying" men who view them as their (s)experiment. In short, issues that are rarely, (if never!) covered much in mainstream media.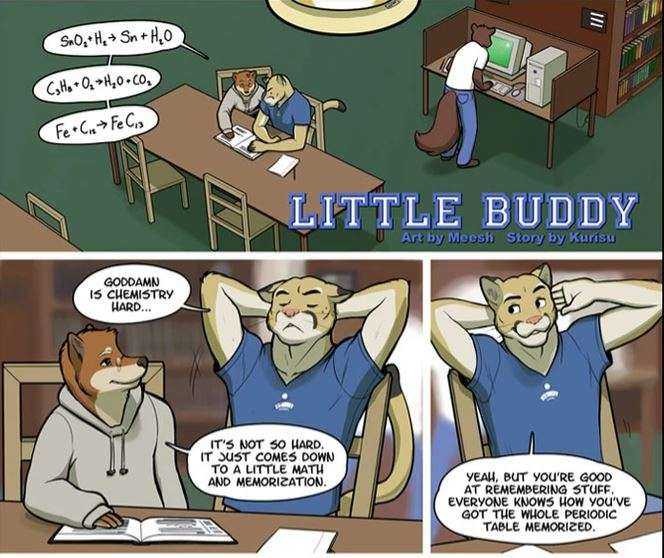 This gay furry comic is every gay boy's fantasy come to life. Ryan is holidaying aboard a cruise ship when he catches the eye of hot lifeguard/DJ, Elliot.
Elliot is a stud, with a ripped body, suave personality, and tons of friends. He is the epitome of cool. Whilst Ryan is awkward, quiet, and very inexperienced when it comes to the gay world. Yet, we see Elliot take Ryan under his wing, show him the ropes, and build him up to become a happy, well-rounded gay individual.
Between the romantic dinners, the partying under disco lights, and hot tub canoodling, 'Motion of the Ocean' is what would happen if Queer as Folk took place on the set of Titanic… minus the iceberg and early 20th-century misogyny.
What we love about this comic is how, despite being quite naughty, it still manages to feel wholesome. The characters are well developed, care deeply for each other, and consent is portrayed so well.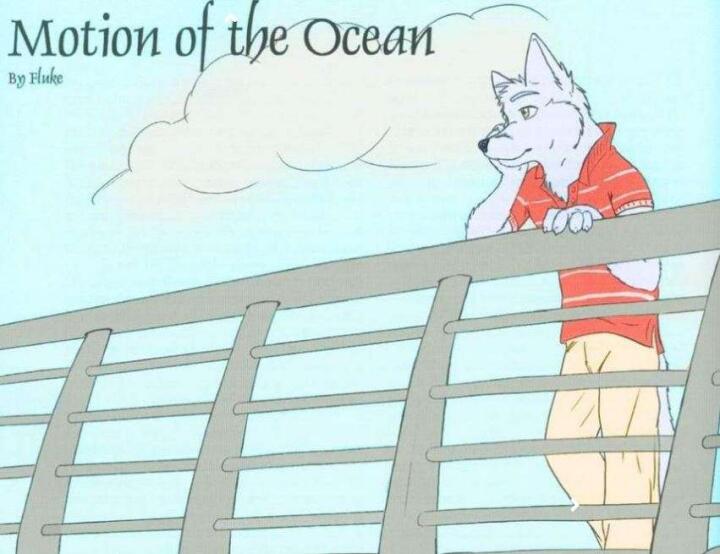 This is probably the most hard-core gay furry comic we've come across. And whilst it's definitely not for everyone, it is definitely worth marveling at for its incredible artwork and storytelling.
'Burning Curiosity' sees a father and son find new ways to bond whilst Mom is out of the household. And if that isn't enough to tell you just how NSFW this comic is, we don't know what will.
It's a story that pulls together elements of role-play, suspense, and the perils of temptation.
'Burning Curiosity' will leave most feeling dazed, scandalized, and tainted! And for those who are into it? They'll feel all those things too. But in the best possible way.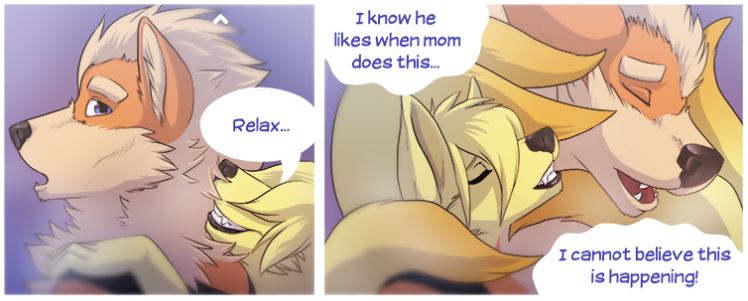 11 – Associated Student Bodies
You won't make it far into the gay furry fandom without hearing about 'Associated Student Bodies'. It is one of the most famous furry comics of all time – and having delved into it during a recent vacation, we can see why.
It's got all the juicy NSFW scenes a gay furry could ask for, plus plenty of emotional parts to whack you right in the feels. Also, who doesn't love a bit of 90s nostalgia? The 8-part series ran from 1998 – 2000, when life was just so much better, right?
The series follows Daniel, a lion, who shares a university dorm with a wolf, Marcus. Over the year, Daniel explores his identity, becoming acquainted with a gang of fellow gay characters who live in his building (oh, how we miss college).
Be ready to shed a tear though, as Daniel wrestles between wanting to keep his conservative parents proud, whilst prioritizing his own happiness.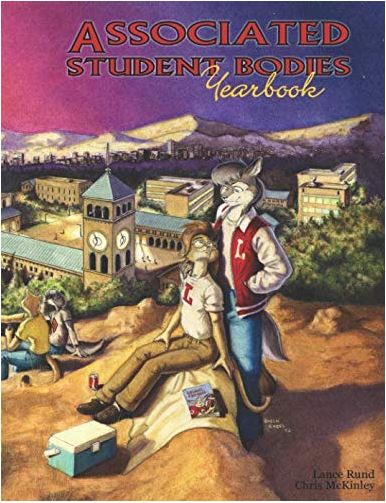 12 – Out of Position
When the dashing tiger, Dev falls for the quirky fox, Lee, his whole identity is thrust into turmoil. The star player on a university football team can't be gay, surely?
If Heartstopper was written for furries… this would be it. It has secret relationships, emotional moments of self-discovery, and a sassy BFF like Tao, who hates jocks. Though one key thing you get in 'Out of Position' is TONS of hot, intimate action. The artwork by the revered Kyell Gold is super detailed, intricate, and leaves very little to the imagination.
We couldn't help but relate to Dev, who felt the need to hide who they are for fear of being ostracised by their teammates. But we also felt deeply for Lee who just wants a boyfriend!
From the hot scenes to the heart-wrenching moments, 'Out of Position' is a gripping read that will leave you reaching for the tissues… for a multitude of reasons.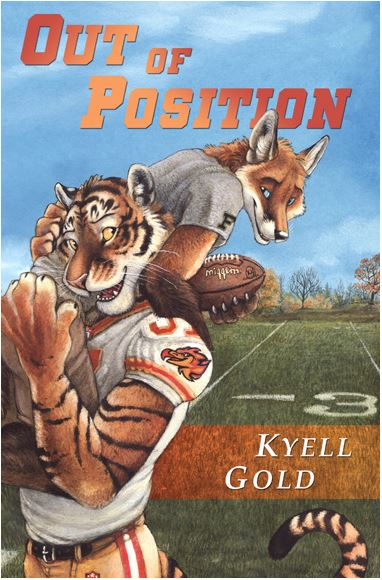 13 – HardBlush
If furrycons were a city, then 'HardBlush' would be the world in the wonderful universe of furries.
It's a massive platform where creators can share their furry art and furry comics, engage with followers, and meet other furry enthusiasts on the "role-play" forum.
The website is subscription-based, with new content being uploaded four times a week. Think OnlyFans… but for furries! Joining up truly cements you in the furry kingdom – and gives you a sense of goodwill, as you help support furry artists make their passion projects. They also feature a live drawing session every Sunday so users can watch how the furry magic comes to life.
One of their most famous artists, Miu, produces one of our all-time favorite gay comic book characters – Peaches and Cream – a cute lesbian furry couple and their friends – P.B. and Jay.
Other notable artists include Anoki, Kayiko, Lucah, Peacock, and Red Rusker.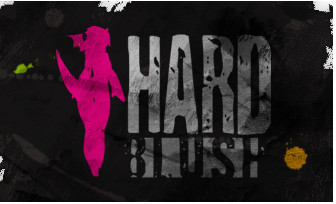 'TwoKinds' is a riveting webcomic about a world where humans and animal-like species, known as Keidran, endure ever-mounting tensions. The comic explores a world at war, manipulation, and features a host of extraordinary characters who are all doing their best to survive.
This is undoubtedly one of our favorite gay furry artworks. Seeing it evolve from its ahem rough inception up until today, as well as following the brilliantly crafted story, is astounding! Who knew a comic with such humble beginnings could become a fan favorite in the furry world?
Their representation is top tier, especially with a trans character named Natani. He is a forest wolf who joins a street gang with his brother to survive. Natani's gender identity was thrust into question when the gang's "No Girls Allowed" rule meant he had to conceal birth gender from a young age.

15 – My One and Only Cat
Andrew Lloyd Webber's musical ain't a patch on this…
'My One and Only Cat' tells the tale of a furry feline who magically becomes human so that they can romantically pursue their true love. A bit like The Little Mermaid meets Cats – except without the DILF King Triton or the CGI buttholes!
Baeksu is a white fluffy cat who becomes adopted by social outcast Yeoul after bumping into him on a college campus. The pair quickly form a bond – after all, there's nothing like a gay boy's relationship with his pussy. Then one night, Baeksu turns into a gorgeous, long-haired, God-like specimen, who is the man of Yeoul's dreams.
This gay comic is an adorable story about falling in love, not just with another person, but with your own body. Baeksu's journey from a miserable street cat into a confident stud is truly heart-warming to read about. And the intimate scenes are, ahem, warming in a whole other way.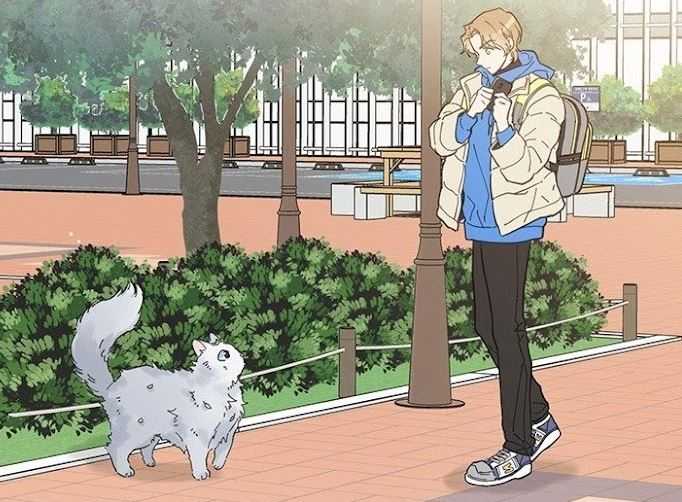 16 – The Moon and the Wolf
This takes the boy who cried wolf story to a howwwwwl new level…
When Aoi moves into a brand-new apartment, he is excited for a fresh start in life. Things get even better when he gets to know his next-door neighbour – a Wolfling named Woo.
As the pair grow close, they overcome language barriers and forge a romantic, steamy relationship. Things aren't completely smooth for the lovers, as they both have parts of themselves that they desperately need to work through.
The story of a young, fresh-faced guy moving to a bustling new city and making his way is a tale that never gets old. And when you throw in the boy falling for another guy… with an actual tail… it's even better.
Don't be put off by the black-and-white drawings, the detail is still top tier. And hang on tight for those love-making scenes, as they get pretty intense.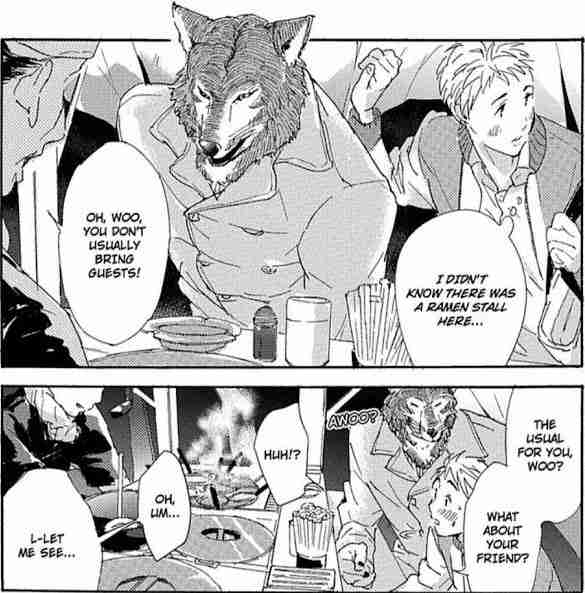 17 – Ookami-sama no Ichizu na Bouai
Before even starting this manga, you are met with a warning that the main character gets "railed by a beastman"… so, you know it's going to be good!
Set in the Omegaverse, gender as we know it is thrown out the window. Instead, people are categorized between Alpha, Beta, and Omega. Men can give birth, women can impregnate, and anyone can express themselves however they want. Omegas are the rarest of all genders, whose reproductive organs are found in the rear and who radiate pheromones (a season nine Drag Race favorite) as well as face discrimination.
This sensational gay furry manga follows Sakutarou, an omega who's attracted to beasts. One day whilst galivanting around the city, he becomes overheated and desperately needs help cooling down. In comes "the Beastman" of his dreams… how lucky is Sakutarou?
Make sure you have a fan nearby when reading this as it gets hot hot hot!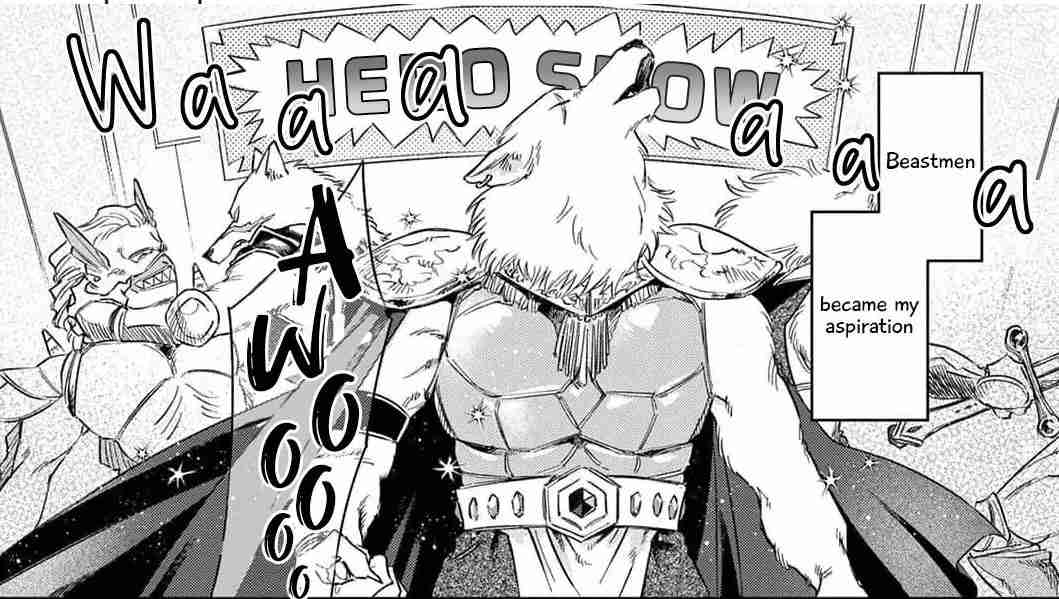 'Pay Me Back, Mr Cat' has built up a rabid fanbase.
When we first meet Lin, who is a cat living in the body of a man having fallen from a planet dominated by kitties, he has already been living on Earth for two years. Though functioning as a human is still pretty hard. Heck, even we find it tough!
He has to deal with a demanding, corporate job, navigate friendships, and act like a decent member of society. Hard to do when you can barely cross the street without almost causing an accident. Although to be fair, that happens to us whenever we travel outside our native London borough, why do most countries drive on the right (wrong) side of the road?
This manga is hilariously written, expertly drawn, and has many cutesy, romantic moments that will get you right in the feels.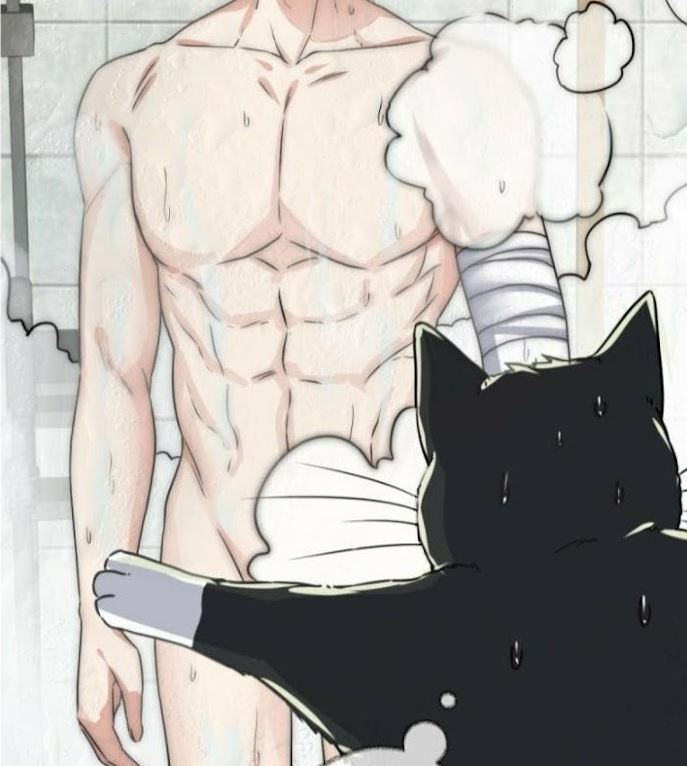 19 – Tiger & Carpenter
Mr Fujimiya is a pretty tough-looking guy. He reminds us of a bouncer at a gay techno club. Square-jawed, mean eyes, and biceps so wide you could hang a picture frame off them.
But inside, he is a total softie in need of a companion. Each day, he comes home to a flat full of cats who absolutely adore him. He even goes as far as to say he couldn't live without them. I guess he just can't get enough pussy…
However, everything changes when he falls for a burly tiger… and after seeing his abs, you won't blame him.
As the story goes on, their love life gets increasingly hot, making readers feel like a cat in heat.
'Tiger & Carpenter' is the perfect gay furry manga. It's got everything: humor, great storytelling, furry art, and steamy intimate scenes that will leave you in desperate need of a cooldown.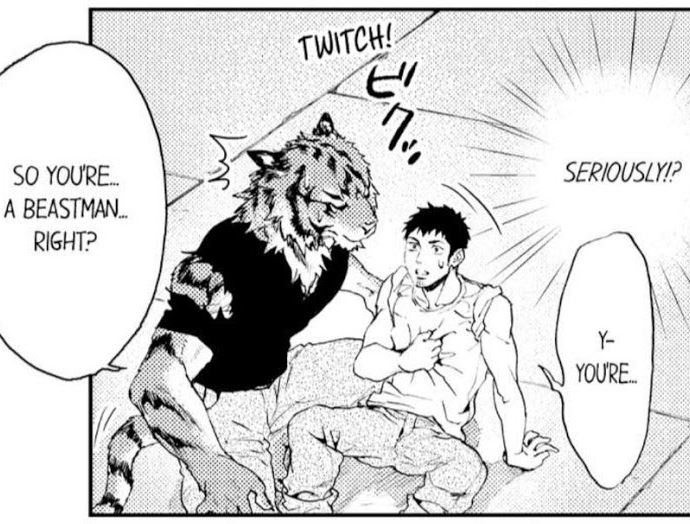 20 – Finding Family
To paraphrase Mama Ru, we as gay people get to choose our own family. And this furry manga is all about finding your person in the most unconventional of ways.
'Finding Family' follows the adventures of a leopard called Tobias, and a jaguar named Tyson who meet in school and fall in love. Readers go on an incredible friends-to-lovers ride as we watch the lovebirds (or should we say lovefelines?), experience making love for the time together, meeting one another's family, and applying for colleges.
Throughout the gay manga, we watch their bond grow ever deeper… even reaching the stage where they adopt an Arctic wolf named Elias.
We did not expect this to be as good as it. Going in, we figured it would be another steamy romance, with hot intimate scenes and exquisite drawing. And whilst we got just that, we were also whacked over the head with powerfully emotional scenes that pulled at our heartstrings.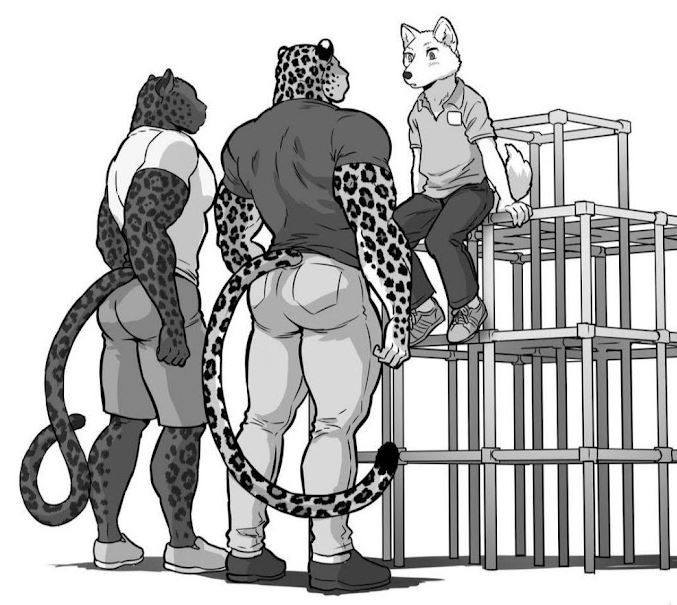 Gay Furry Comics FAQ
What is a Gay Furry?
A furry is an anthropomorphic animal that represents a person. Characters can have their own distinct personalities, wear clothes, walk, talk, make facial expressions and tell humanlike stories.
Gay furries are, well, furries that are homosexual. Furries are extremely popular within the LGBTQ community, with many gay people dressing up in costumes and hanging out at furry conventions. And while it's not innately a seggsual thing, it has become a staple in gay kink culture.
For instance, gay comics have been used as a way for fans to indulge in their furry fantasies, with many fans expressing attraction to furry characters.
What is Gay Furry Art?
Whether it be a drawing, a cartoon, or a comic book series, furry fans are eager beavers when it comes to making furry art. The sheer range of gay furry art is mindboggling. There are thousands of professional furry comics, and even more amateur content online. But who's complaining? The more furry art, the better, right?
Gay furry art is all about telling stories that centre around furries. And whether you are looking for a cutesy love story or a comic that is pure doggy style (literally… dogs doing doggy style, you can't make it up), there is an abundance of content out there for you.
What's the Difference Between Gay Comics and Gay Furry Manga?
Pretty much nothing! Manga is just the term for a Japanese comic, which have existed since the 1600s and can be found in old cartoon stories in the newspapers – long before the days of comic books.
Modern manga takes a lot of inspiration from American comic books, so lots of trends we see in gay furry comics in the US can be found in gay furry manga. The main difference is the setting, character names, and how Japanese culture intersects with LGBTQ lifestyles.
Japanese fans typically use the word yaoi for manga comics that focus on romantic relationships between two men.
Where to read Gay furry comics online
There are several websites which allow you to read gay furry comics. Over the past few years, we've come to use a handful of them which we love: