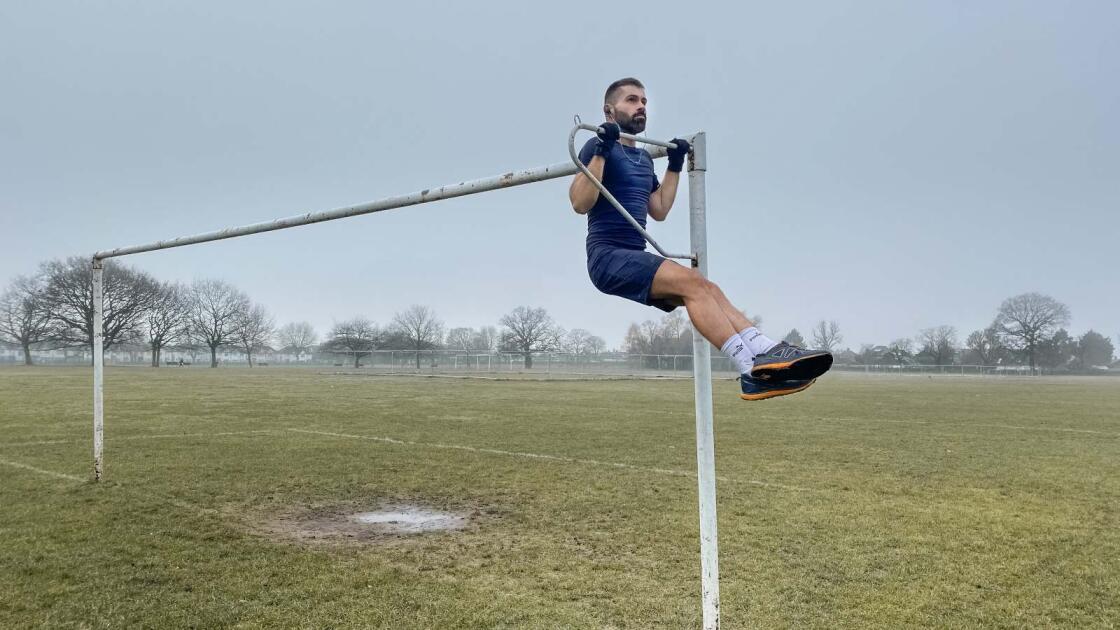 Our roundup of the hottest gay personal trainers for your online workouts and improve your fitness… And yes, they are HOT!
Covid hit us all bad. For those of us working in the travel industry, it was one massive gut punch, which will take years to recover from.
But on the bright side, how many of us benefited from the lockdowns to learn new skills? Maybe you took up home yoga? Baked tons of banana bread? Taught yourself Spanish? Took up home workouts?
One of the lasting impacts of the lockdowns we'll forever take away with us is finding innovative ways to keep fit, sane, and healthy. Thanks to the large number of excellent gay online trainers, we're just a few clicks away from the next glutes challenge, intense HIIT, or Abs Blast class.
In this article, we feature some of our favorite online gay personal trainers we've been using who offer workouts and invaluable fitness resources. And yes, these lads are hot as f***, which, let's face it, helps massively with keeping up your motivation, right?
DON'T MISS OUT!
Join our newsletter
Subscribe now to receive our latest stories, in-depth gay travel guides, savvy planning tips, and exclusive discounts on gay tours.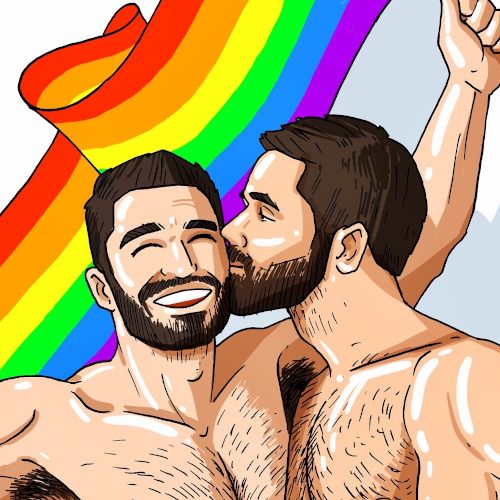 1. Ant Cushion
We absolutely love everything about Ant and his FITAF brand. This cute young British gay trainer is all about fitness, posting content to inspire and help people get started on their fitness journey. As if it couldn't get any better, most of his workout videos feature his handsome fiance, Nick – also an influential gay Vlogger.
Ant's YouTube channel includes an entire playlist of workout videos as well as gay lifestyle videos featuring Nick. On Ant's FITAF website you can join his community and join in with his home/gym challenge or bodyweight challenge. And for the thirst traps, just head over to Ant's Instagram…my pleasure!
2. Nik Scherl
Dominik (nickname, Nik) is one spicy gay bear you need in your life!
Nik is on point with his branding with a prime focus on the Bear market. His "Bear Buff-Ups" include fitness programs, ebooks, workout guides, and diet plans with recipes. You can also reach out to him for online coaching and have more one-on-one contact with him over WhatsApp.
Nik also has his own NiksShapeUp app which acts as a virtual PT with a progress tracker, fitness challenges to try, workout plans, and an option to log your food to keep on track with your protein/calorie intake.
It goes without saying that gay personal trainer Nik has some pretty sassy thirst traps for your viewing pleasure on his Instagram.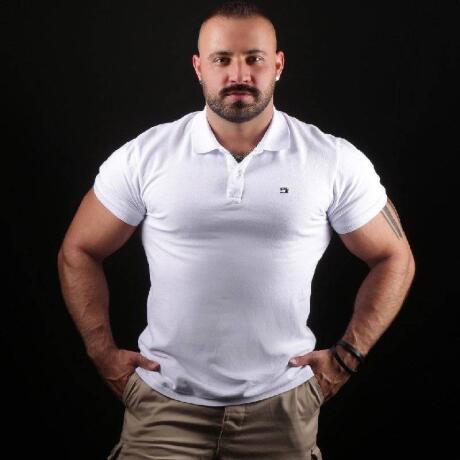 3. Branden Hayward
Branden is a fierce and fabulous gay fitness PT. He's often ranked as one of the top online gay personal trainers, and we can totally see why!
Branden has coached a variety of people including models, musicians, and even a few of the RuPaul's Drag Race alumni such as Peppermint and Miss Fame. He created his online DreamBody School fitness program, which includes workouts and diet advice. You can also contact him for individualized coaching.
Branden posts a whole bunch of workout and gym hack-type videos on his YouTube channel, which we recommend checking out. Head over to Branden's Instagram for more inspiration along with the odd thirst trap thrown in for good measure!
4. Tom Daley
Tom Daley *swoon*…admit it, you've also spent hours analyzing his (ahem!) impressive dives in those skimpy tight Speedos of his…
Since his days as a world-class Olympics diver for Team GB, Tom Daley's morphed into a huge brand, particularly in the world of fitness. We love the #DaleyRoutine videos on his YouTube channel – a series of fat burn challenges, arm/leg home workouts, stretching exercises to relieve back pain, and more. He also has a Health and Fitness video library with diet tips and various bodyweight workouts.
Over on Tom's Instagram, he features his thirsty pics alongside inspiring workout posts. But for us, Tom Daley stole our hearts when he did this video lip-sync of Sexy And I Know It with Team GB:
5. Kenta Seki
Live your Healthiest and Happiest Life… says the handsome Kenta… and we couldn't agree more!
Kenta is big business. He's not only one of the hottest gay personal trainers online at the moment, he's also starred in over 100 fitness DVDs.
On his YouTube channel, Kenta has several home fitness videos to try out including a series of intense abs challenges. Over on Kenta's Instagram, he posts new workouts to try every few days along with the occasional topless pic to salivate over…
Kenta is part of the FitOn YouTube channel network of celebrity trainers, which includes Queer Eye's, Jonathan Van Ness.
6. Davey Wavey
Davey Wavey has for years been an online sensation with videos about gay lifestyle, relationships, and (ahem!) bedroom tips. His following has mushroomed so much over the years that he now has several influential YouTube channels including one for health and fitness.
The DaveyWaveyFitness channel is where Davey uploads all his terrific workout videos like his Bootcamps, Gymnast-inspired exercises, and Pilates-Style abs routines. He also posts videos with nutrition tips, advice on how to shop healthy on a budget, and recipes such as peanut butter snacks.
What we love about Davey is that his workouts are challenging, yet they are easy to follow thanks to his fun, lighthearted personality and cute, cheeky sense of humor!
7. Zachary Joseph Fiorido
Canadian/Italian gay cutie Zachary J. Fiorido is a certified fitness instructor, health + wellness expert, and passionate Mariah Carey fanatic!
Zach's YouTube Channel is where he features his many fitness videos, which include everything from inner/outer thigh workouts, booty burn sculpting, resistance band exercises, and lots of core routines. On his Instagram, he spoils us with his cute selfies, inspirational quotes, and new exercises to try out.
Zach's sweet and fun-loving nature gives us life! He's as easy to follow as he is easy on the eye… And when he couldn't get any more adorable, he drops a Fast AB Workout to Ariana Grande's Thank You Next:
8. Courtney Paul
Courtney is an NYC-based gay trainer who's the bee's knees when it comes to the world of fitness. Not only is he licensed with the NCCPT (National Council for Certified Personal Trainers), but he's also developed dietary routines and advanced fitness curricula for some of the top sports clubs including Barry's Bootcamp, David Barton Gym, and the Boot Camp Republic.
Courtney offers various online fitness packages you can book to do with him, including 1-on-1 sessions, live workouts, and advice about wellness + clean eating.
Courtney is also super ripped…his Instagram is enough to keep you thirsty for hours on end!
9. Sam Cushing
One word…PHWOOOOOAAAAAAR!
Watching Sam Cushing's 5-minute Chiseled Chest workout will just make you melt…
Sam's impressive YouTube Channel includes a plethora of fitness videos such as 10-minute cardio, abs sessions, leg routines, and a whole array of different bodyweight workouts. His library of fitness videos extends to meditation, diet, and workout tips. We also love his more generic videos about coming out, learning Spanish, and (as if he couldn't get more adorable), his videos playing the piano!
If you're also crushing on Mr. Cushing, you'll want to head over to his Instagram to see more from this cutie.
10. Gavin McKay
#UnitedWeRise says Speedo loving Gavin McKay who's as passionate about fitness as he is about his gorgeous pup, Cooper.
Gavin is the founder of Unite Fitness, which although based in Philadelphia, offers an exclusive "Unite Live & On Demand" series of HIIT workouts. Unite is made up of a team of hand-selected (by Gavin!) coaches who lead the different classes aiming to you get fit, strong, and lean without the risk of injury.
On his Instagram, Gavin posts pics promoting plant-based meals, and plenty of thirst traps, usually featuring his handsome hubby Trent, and of course, Cooper!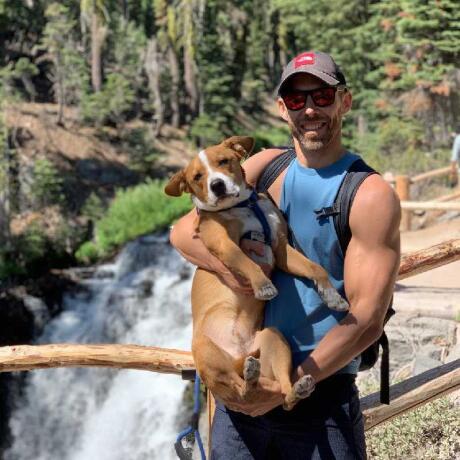 ---
DON'T MISS OUT!
Join our newsletter
Subscribe now to receive in-depth FREE travel guides, along with inspiring stories, savvy planning tips, and exclusive discounts on gay tours.