TERMS OF USE: There is a chance that some of the content on this page has changed since it was last updated. By reading this article, you consent to our Terms of Use and Disclaimer. Happy Travels!
DISCLOSURE: Some of our posts may contain affiliate links which we may receive a commission if you choose to book something through one of our links.
Read why you should consider Everything To Sea's private gay villa experience in Thailand for your next gaycation!
Disclaimer: This post is sponsored by Everything To Sea. As always, all opinions are our own.
Few experiences rival the liberating sensation of basking in the warm embrace of the sun, unfettered by conventional attire, whether it's on a tranquil, hidden shoreline or next to a sparkling pool.
ESPECIALLY in our favorite place in the world – Thailand!
We were pumped to find out that one of our favorite gay tour companies, Everything To Sea, now offers week-long nude holidays called Naked Thai Villa.
This remarkable experience takes place on the very gay island of Phuket, in a stunning private villa where everything is provided and organized for you, including a dazzling array of activities. Whether you want to see the biggest sights in Phuket, explore more off-beat attractions, or just laze by the pool and make new friends (in the nude), this place has it all.
Here are just ten reasons why you should stay at the Naked Thai Villa.
1. Experience the freedom and relaxation of being naked
Clothing-optional environments provide the opportunity to express oneself authentically without societal norms or clothing restrictions, promoting a sense of freedom and self-acceptance.
Such spaces often encourage body positivity and self-confidence, allowing guests to embrace their bodies without judgment or comparison.
Getting your kit off can feel daunting, but after staying at the Naked Villa, you'll notice a shift in your confidence that comes from letting people see you, the real you, without the barriers of clothing.
All guests are free to be as naked as they want in all parts of the villa, and seriously, it's just more fun letting everything hang loose!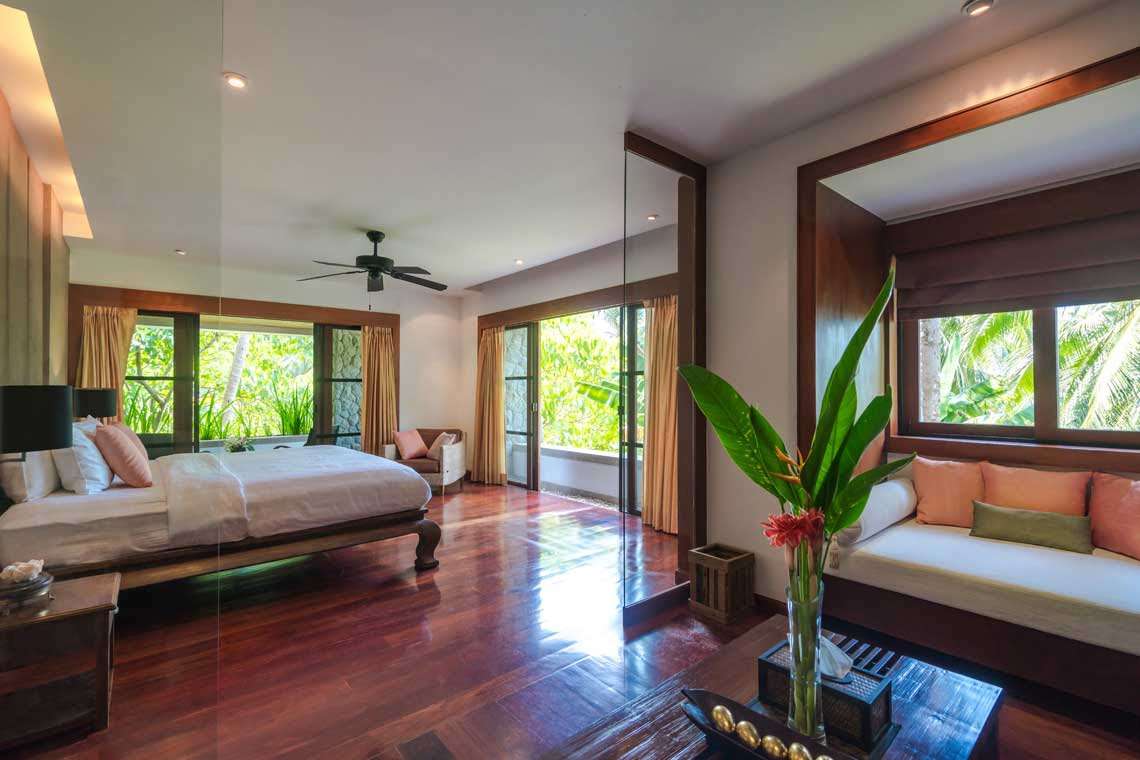 2. Everything is taken care of for you
Sometimes you just want to enjoy a fun and relaxing holiday without dealing with all the hassle of booking and organizing everything. The Naked Thai Villa is the ideal holiday experience if you want to have a wonderful trip without any headaches.
All costs are included – and we do mean all – from entry fees to attractions, transport, laundry, and every meal.
Each day you get to choose from two options for what kind of activity you'd like to experience, something famous and iconic, or something a bit more off-the-beaten-path. You'll also have the services of four group leaders to show you around, as well as two full-body naked massages when you need to relax after all the fun!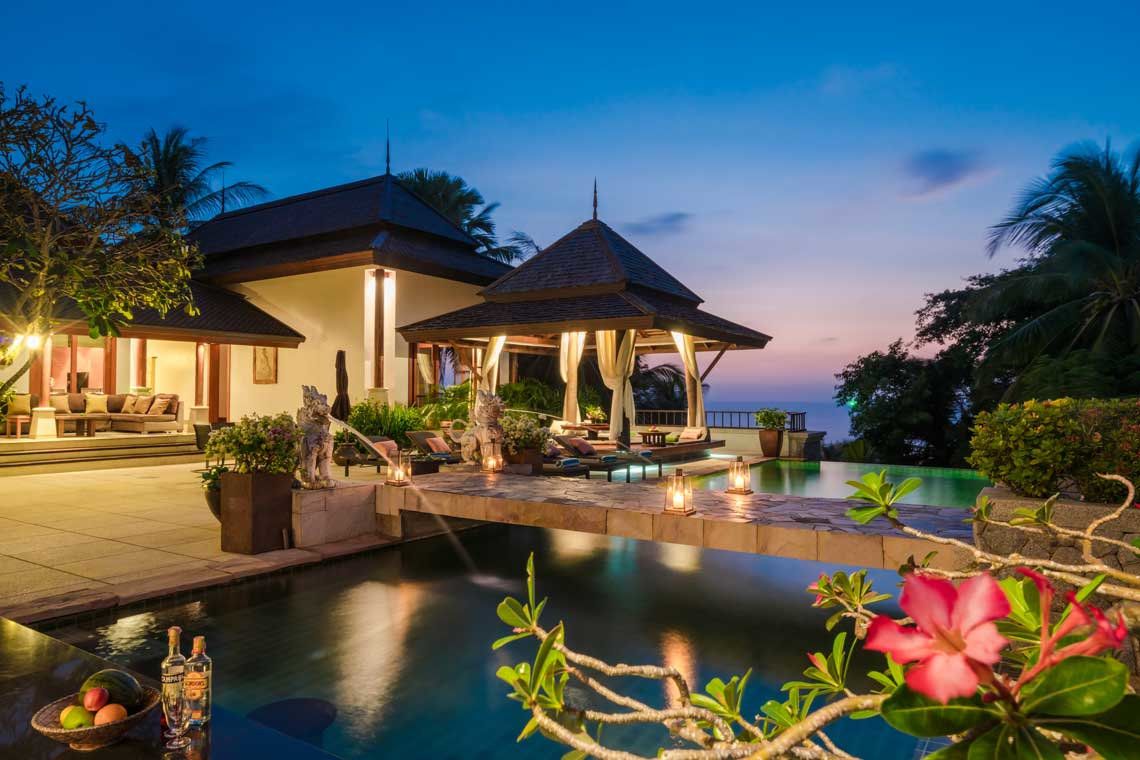 3. The villa is GORGEOUS!
Of course, the real highlight at The Naked Thai Villa is the stunning villa where you'll be staying, located high in the hills above Surin Beach on the island of Phuket.
Spread out over three levels, the entire villa offers incredible views over the Andaman Sea, while it's nestled within lush gardens containing orchids and frangipani.
There are a variety of room options, whether you're traveling as a couple who wants total seclusion or a single man who doesn't mind communal sleeping arrangements.
All the rooms come with ensuite bathrooms, air-conditioning, wifi, and secure storage, so it's totally up to your travel style which one you get.
When you're not sleeping you'll probably spend most of your time in or around the infinity pool, which also features a swim-up bar for making new friends over cocktails.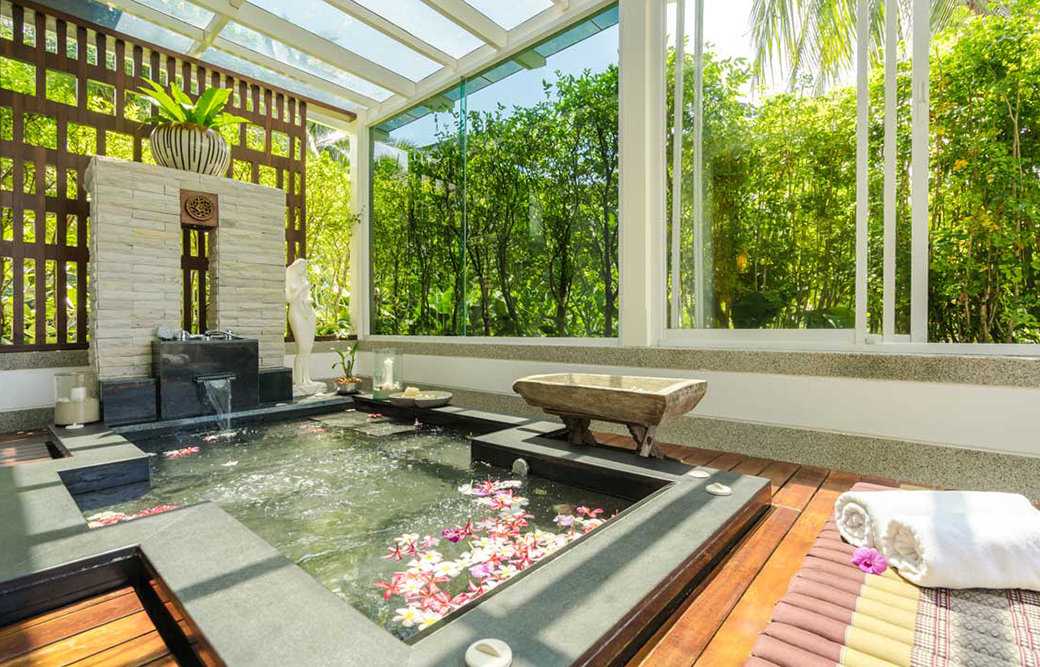 4. You'll make some pretty intimate connections…
The relaxed atmosphere at the Naked Thai Villa helps to facilitate deeper connections with other guests, leading to meaningful friendships or even romantic encounters in a non-judgmental setting.
For couples, a clothing-optional villa always makes for a romantic escape, where they can enhance their bond and create lasting memories in an intimate space.
Since the villa is so private there are plenty of secret spots where you can enjoy deep conversation or other intimate experiences with new friends and lovers. There's always a mid-week party held around the pool, with pumping music, sexy dancing, and plenty of cocktails.
Even if you don't wind up with a new lover or three, you're bound to end your holiday with a new bunch of great friends with the same interests as you!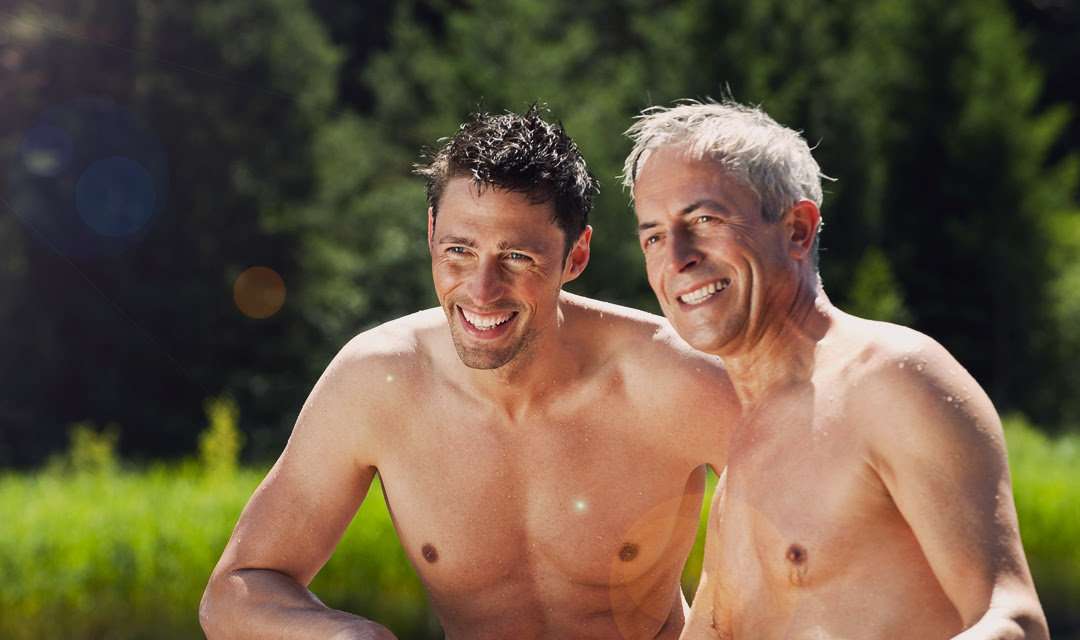 5. Plenty of sweaty bodies!
Of course, this unique environment offers plenty of opportunities for liaising with other men, but that's not what we actually mean here! One of the most exciting experiences available at the Naked Thai Villa is an excursion to an authentic Muay Thai kickboxing match. Picture it: the electric atmosphere, the ring surrounded by eager fans, and the anticipation hanging in the air like the hottest accessory!
The fighters serve looks and punches that could knock your wig off!
They're all chiseled and fierce, throwing kicks and punches with such flair, that it's like they're performing the sassiest dance routine ever. Imagine legs soaring through the air like they're auditioning for the latest Broadway extravaganza.
You're not just watching a match, you're entering a glittering spectacle of athleticism and fierceness!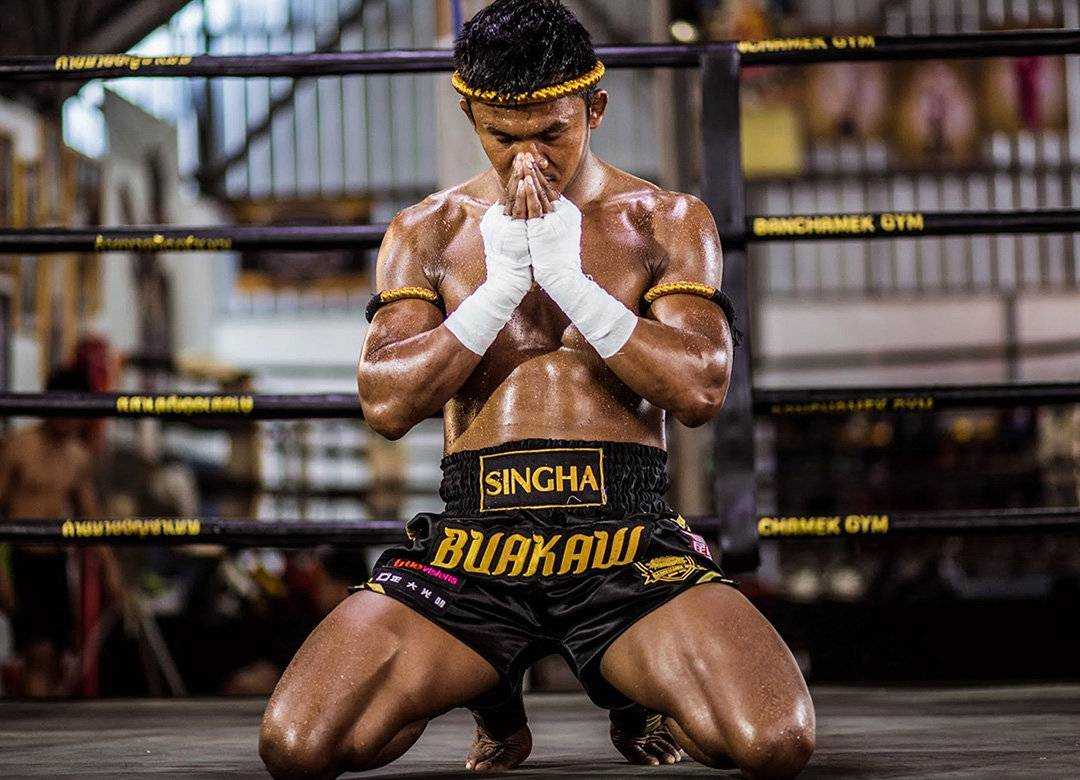 6. Explore the local culture
At the Naked Thai Villa, you're not just getting a place to stay, you're getting a front-row ticket to a cultural extravaganza.
As we mentioned, nearly every day of the trip provides you with a choice of activity, and there's plenty on offer if you want to experience the local culture. For example, you can visit an authentic temple with fascinating paintings on the walls and get a glimpse into the local religion. Also included is a visit to the Great Buddha in Phuket. As the third tallest statue in the entire country, this is a monument so grand, that it's like the ultimate catwalk of spirituality.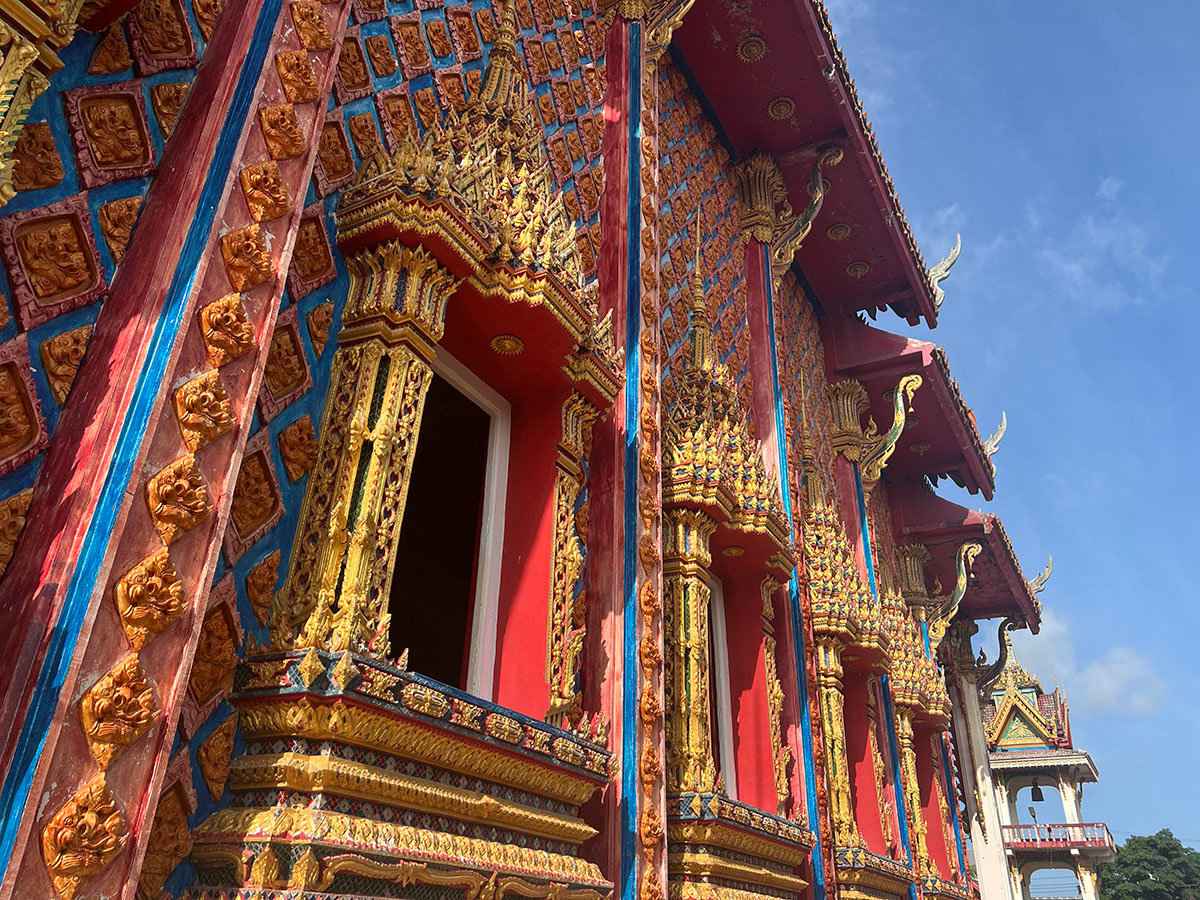 7. Get your heart pumping!
Now, if you're the kind of fierce soul ready to take a walk on the wild side, buckle up, because they've also got a lineup of adventures that'll have you saying, "I came, I saw, and honey, I conquered!"
First up, zip-lining in the jungle…
Can you imagine soaring through the trees like the fabulous tropical bird you were always meant to be? It's like Mother Nature herself is rolling out the red carpet for your grand entrance into the wild world of adrenaline-pumping glamour.
But wait, the excitement doesn't stop there. How about a hike to a stunning waterfall? And hold onto your wig, 'cause here comes the real showstopper: riding ATVs!
Get ready to channel your inner action hero as you rev up those engines and hit the dirt trails like a fierce tornado of fabulousness. It's like being in your very own action movie, and trust us, you'll be serving looks even while maneuvering those four-wheeled wonders!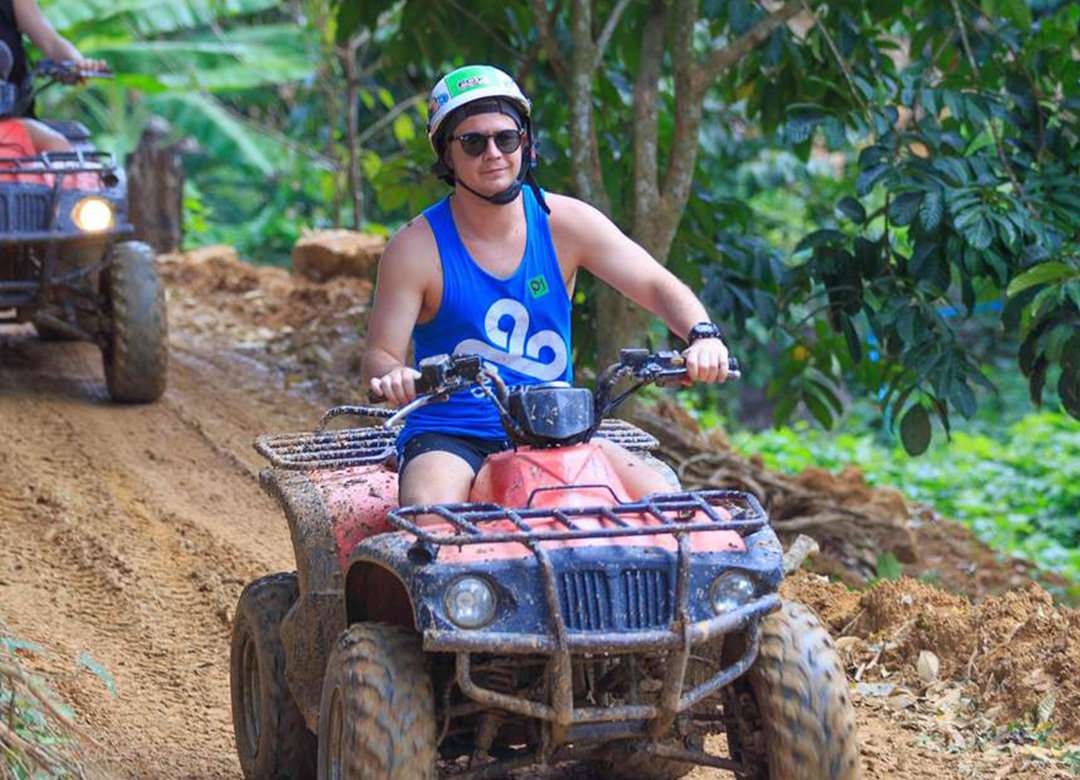 8. Plenty of opportunities for relaxation and rejuvenation
While there are plenty of exciting activities to experience, don't worry about running yourself ragged. The serene setting of the private villa is extremely conducive to relaxation and self-care. Guests can unwind, de-stress, and rejuvenate in the tranquil environment.
You're always welcome to opt out of an activity in favor of working on your tan by the pool…and did we mention the two included full-body massages?
Of course, not having to organize anything yourself, cook, or clean also goes a long way in making your time at the villa feel entirely rejuvenating. The naked concierge is always on hand to provide fresh towels and all your transport to the different activities is also included.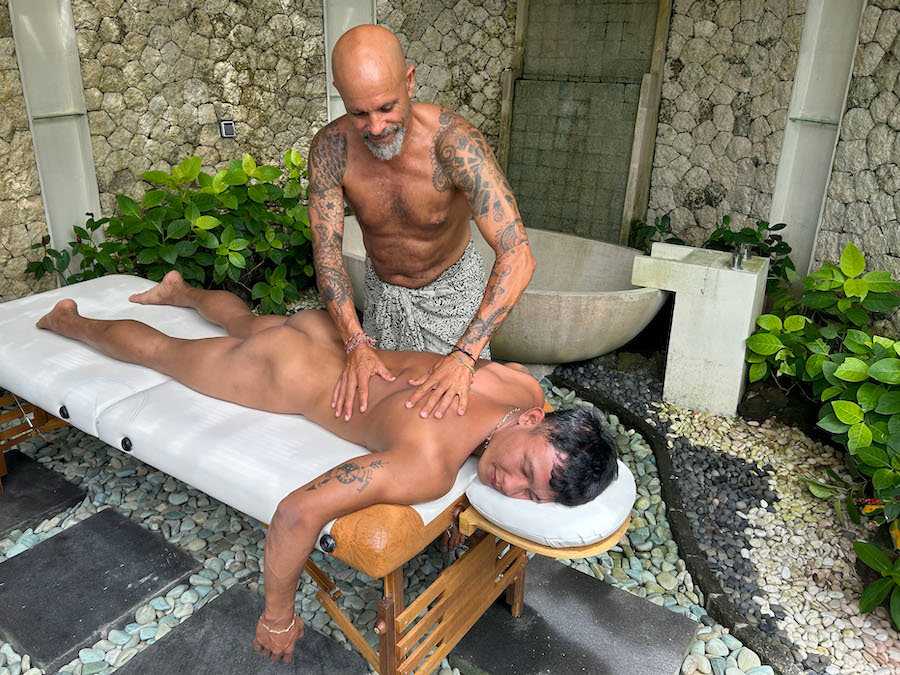 9. Savor local Thai flavors
Meals at the villa are provided by the talented in-house chef. Also included are daily snacks, a fresh fruit basket, soft drinks, water, coffee, tea, AND a freshly squeezed juice of the day.
There's also an open bar, with beer, wine, vodka, whiskey, gin, and rum – not to mention the fabulous cocktails provided in the evenings.
All that, PLUS you can take part in a traditional Thai cooking class, you'll be taken to the local night market and some fabulous local restaurants – including a 3-star Michelin-rated restaurant set in an antique palace. True foodies should take note of our guide to the best traditional foods to try in Thailand.
Love your Margarita as much as we do? Also on offer is a visit to a local rum distillery where they teach you how to make your own cocktails.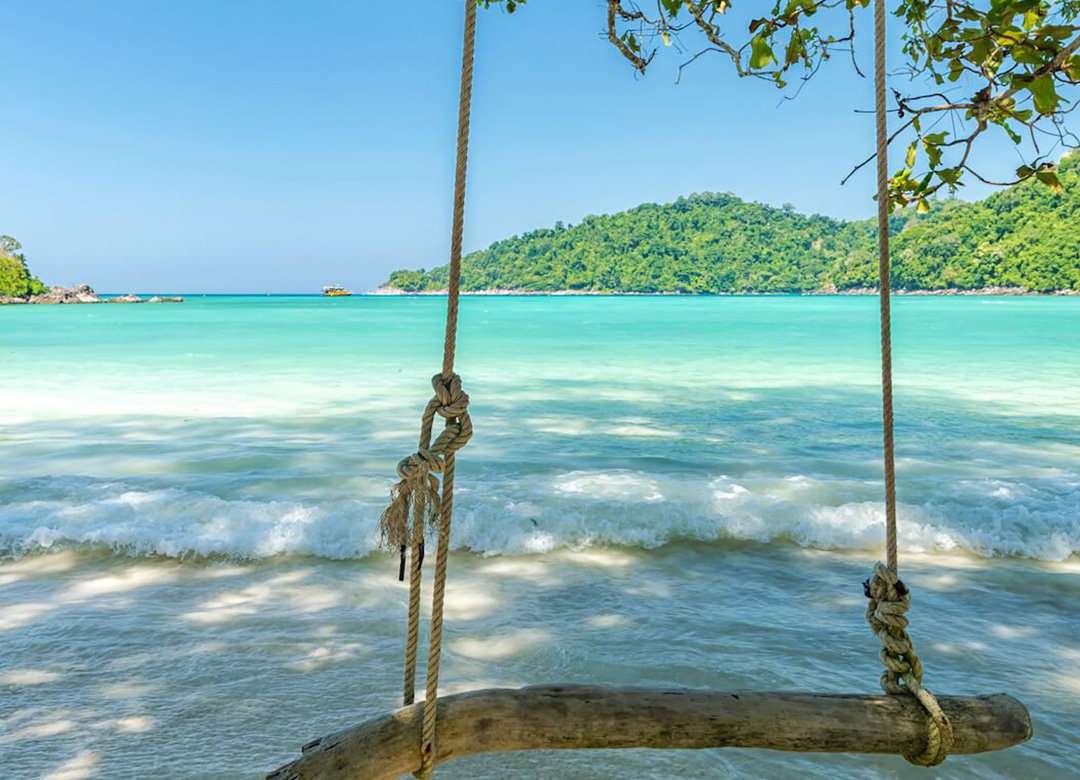 10. The EPIC gay scene of Phuket
The Naked Thai Villa is located on the Thai island of Phuket, which we rate as one of the gayest islands in Thailand.
Included as part of the stay is a fabulous night out to see a Thai drag queen show. You'll walk into an over-the-top cabaret that's dripping with glitz and glamour, like a jewel box of fabulousness waiting to be opened.
And what awaits you? None other than Thailand's famous trans women performers – the true queens of showbiz! These gorgeous divas are going to serve you a performance that's so extraordinary, you'll be wondering if you stumbled into a real-life fairy tale. For more about what life is like for the transgender community of Thailand, dig into our interview with Regina from Bangkok.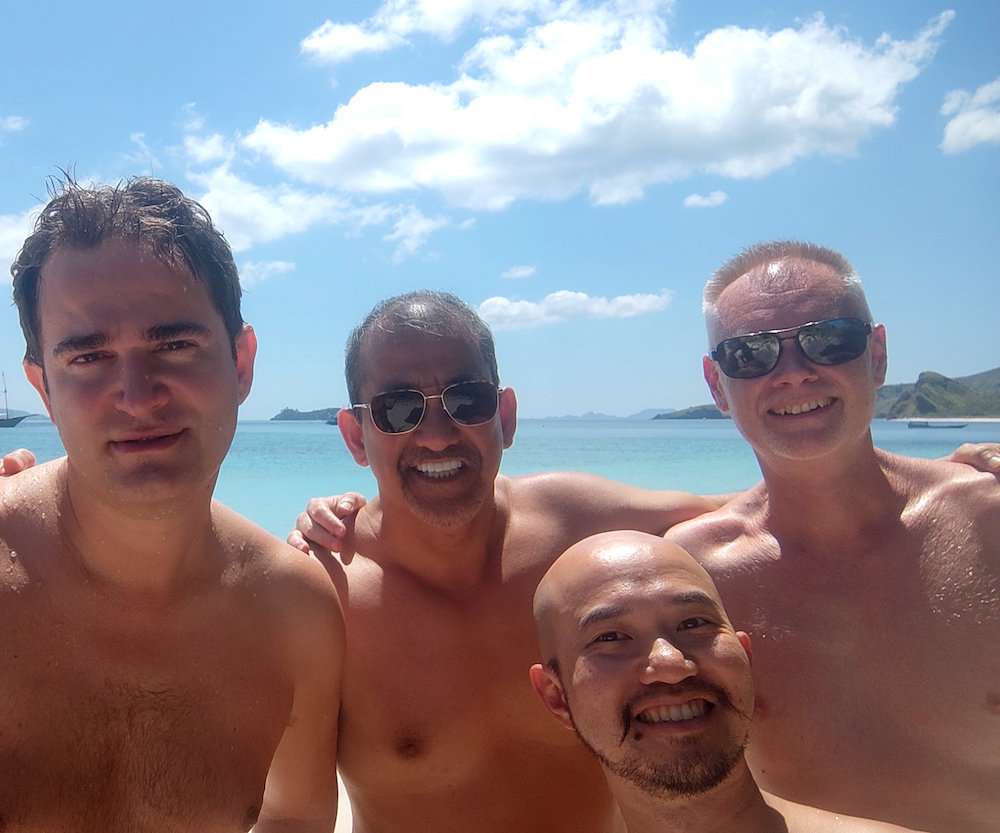 ---
For some more epic naked holiday ideas…
Everything to Sea doesn't only offer up magical weeks at the Naked Thai Villa (although that is definitely a highlight), they also have other destinations and experiences as well. There's also a Naked Paradise Villa, which has a real focus on health and healing, along with plenty of fun excursions in nature. And if you've ever wanted to live out your gay sailor fantasies, make sure you also check out their Spectacular Naked Sail excursions where you'll snorkel in the seas and see the largest lizards on land, or the Deluxe Naked Sail which takes place just once each year!