Uruguay is like the Netherlands of Latin America – an extremely liberal country and global leader of LGBT rights.
Same sex sexual activity has been decriminalised in Uruguay since 1934, anti-discrimination laws in place since 2003, adoption laws since 2009 and gay marriage implemented in early 2013. In addition, Uruguay was the second country in Latin America (after Cuba) to legalise abortions in 2012 and the first in the continent to establish a welfare state in 1903.
There's of course another reason why it reminded us a lot of the Netherlands, which kicks off our 10 fun and interesting facts about Uruguay:
1.

Marijuana is legal in Uruguay

The coffee shops of Amsterdam are famous worldwide; Holland's cannabis laws are well known for being one of the most relaxed in Europe. Uruguay has the same reputation amongst its Latino neighbours.

In December 2013, Uruguay became the first country in the world to legalise the cultivation, sale and consumption of marijuana for recreational use. Instead, the focus by the Uruguayan government is to prosecute large scale traffickers and regulate the industry by taxing it.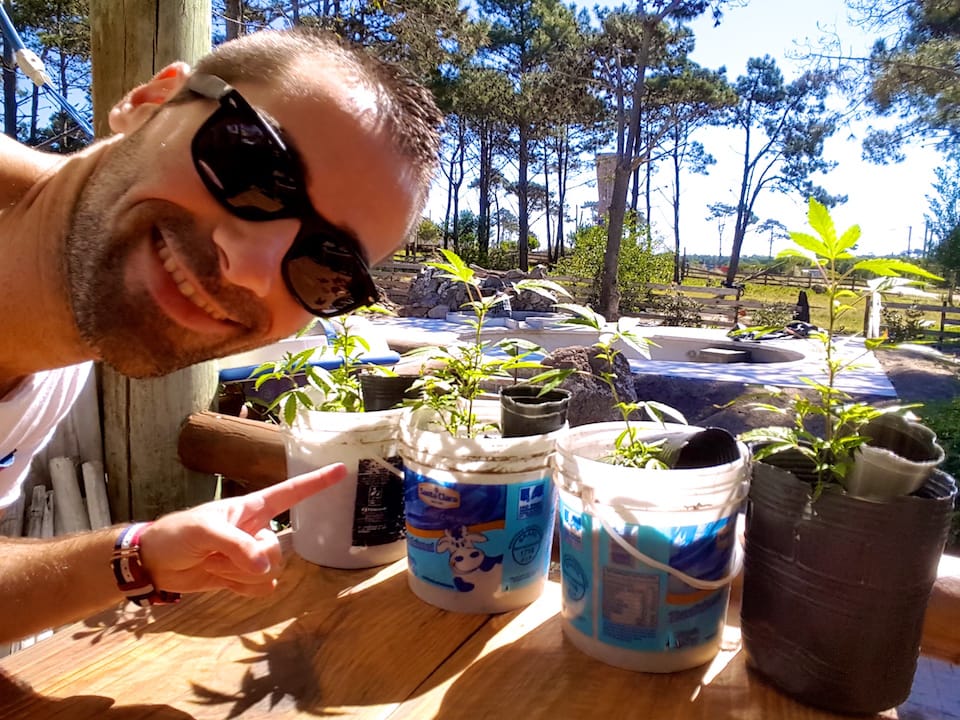 2.

Uruguay says no to religion!

This is Latin America where Catholicism is extremely prevalent and incredibly influential…

Not so in Uruguay!

Since 1916 there has been a strict separation between state and religion written into the constitution and religious instruction banned in public schools.

In addition, all religious holidays have since been secularised. For example, Easter is referred to as La Semana de Turismo (Tourism Week), Christmas Day is called Día de la Familia (Day of the Family) and the Catholic holiday of 8 December (the feast day of the Immaculate Conception of the Virgin Mary) is Beach Day in Uruguay.

Uruguay is regarded as the most secularised nation in Latin America with only 42% of the population identifying as Catholic and 37% as religiously unaffiliated. Yet at the same time it is regarded as the least corrupt, most democratic country in Latin America and along with Chile, the only countries in the continent rated as "high income" by the United Nations.

This is perhaps partly why Uruguay is a global leader of LGBT rights.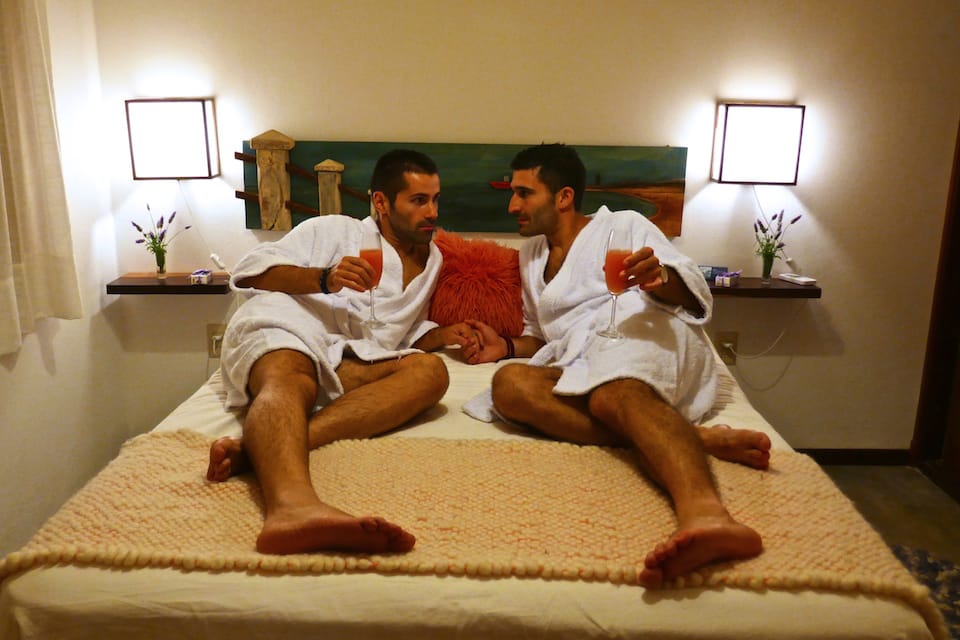 3.

Uruguay has the longest national anthem in the world

In 1833, the Orientales, la Patria o La Tumba ("Uruguayans, the Fatherland or the Grave") was officially proclaimed the National Anthem of Uruguay. Orientales comes from the official name of the country: "The Oriental Republic of Uruguay".

This mammoth of an anthem has no fewer than 11 verses and 105 bars of music. It is almost 5 minutes long, making it the longest national anthem music in the world.

It's also quite catchy:
4.

Tango was born in Uruguay!

Actually this is not strictly true. Uruguay cannot lay sole claim to the tango and neither can Argentina.

This sultry dance was in fact invented by the urban lower classes in both Buenos Aires and Montevideo in the Rio de la Plata basin, which forms the natural border between the 2 countries.

In 2009, both countries successfully applied to include the tango in the UNESCO Intangible Cultural Heritage Lists. And in 2016, both countries equally captivated the Nomadic Boys with their Queer Tango offerings. In Montevideo, same sex couples can take Tango classes at Teatro Solis, which we tried and don't think we did too badly:
5.

A national day just for gnocchi!

The 29th day of each month is officially Gnocchi Day (Dia de Ñoquis), the day when most families will cook this potato based pasta. This used to be the day before pay day when people ran low on money, so gnocchi was the perfect filling meal, made from inexpensive ingredients like potatoes and flour.

This is also a nod to the strong Italian influence in Uruguay as a result of the large immigration from Italy between 1870-1960s.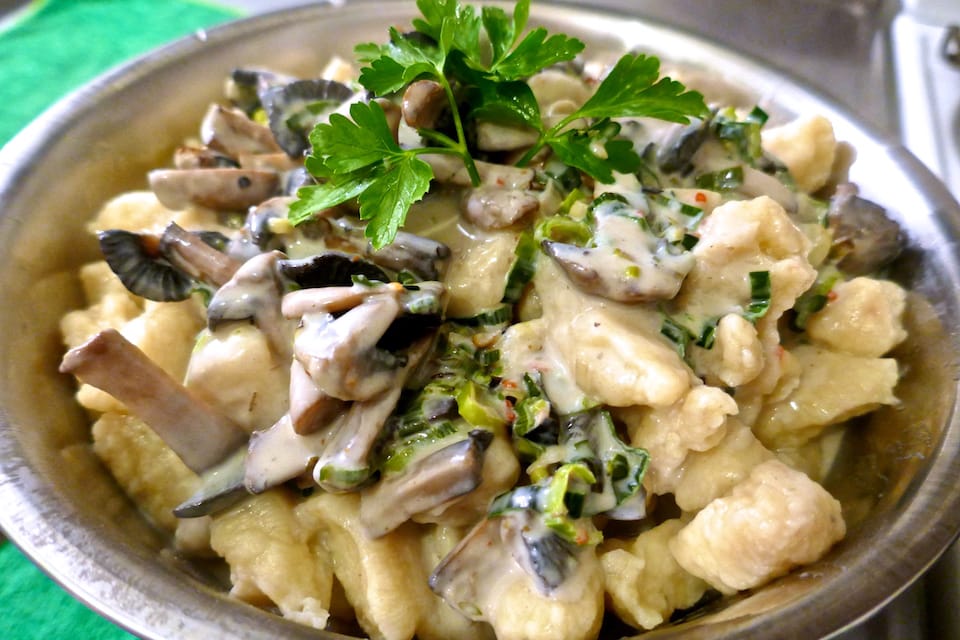 6.

Candombe: Uruguayan folk dancing

Candombe is a Uruguayan folk dance, which originated from the African slaves in the country during the 1800s. It's now a prominent part of the country's carnival parade taking place in the streets of Montevideo every February.

The folk dance is a fusion of African traditions with choreographies, wild rhythms, improvised steps and energetic, semi-athletic movements. Candombe was also inscribed in 2009 on the UNESCO Representative List of the Intangible Cultural Heritage of Humanity.

The music is performed by a group of drummers called cuerda and the performance involves 3 types of barrel-shaped drums being played:
piano: the largest and deepest sound
This is a candombe performance we caught on the streets of Montevideo when we visited in September 2016:
7.

Salt shaming: the crackdown on sodium

Uruguay has had problems with obesity and blood pressure. To combat this, the government introduced laws to make salt less accessible: the salt shaker has been banned!

In Uruguay, salt is banned from schools and from being served on tables in restaurants. If you want salt, you have to ask the waiter to bring some to you. The same applies to ketchup and mayonnaise. The law also requires restaurants to provide warnings on menus about salt consumption and must offer low-sodium alternatives to its clients.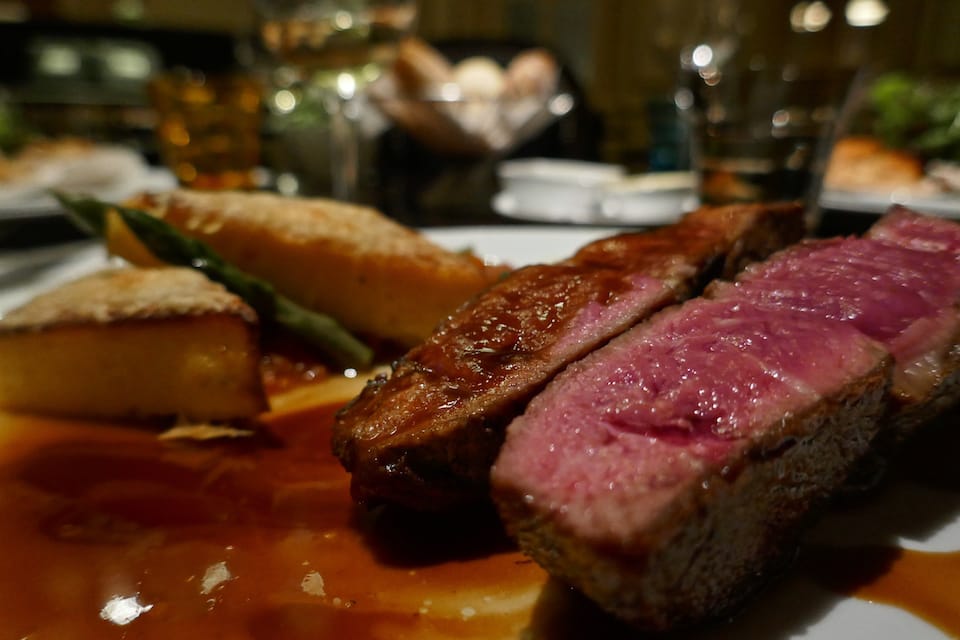 8.

Uruguay has excellent wines!

Uruguayan wine. Bet you didn't even know it existed?

We sure didn't!

There's a massive wine industry in the country with over 20,000 acres devoted to it. Uruguay is one of the top 5 wine producers in South America (along with Argentina, Chile, Brazil and Peru) with the Tannat grape being the most famous.

The Canelones region around Montevideo has the most concentrated wine production, where you can visit wineries like Bodega Bouza as part of a day trip from the capital city.
9.

Chivitos: the Uruguayan steak sandwich

The chivito is the nation's favourite snack and the national dish.

It is a sandwich consisting of a thin slice of steak, mozzarella, tomatoes, mayonnaise, olives, bacon, eggs and ham, served in a bun with chips. PHEW!

Chivito translates to small/baby goat. It originated in the 1960s in a restaurant in Punta del Este when a customer from Argentina ordered a chivito roasted goat dish. The restaurant owner didn't have any goat meat to hand, so he instead served up a toasted bread sandwich with ham, steak, seasoning and various ingredients. The customer loved it so much that the restaurant started replicating it for other clients and voila, the national dish was born!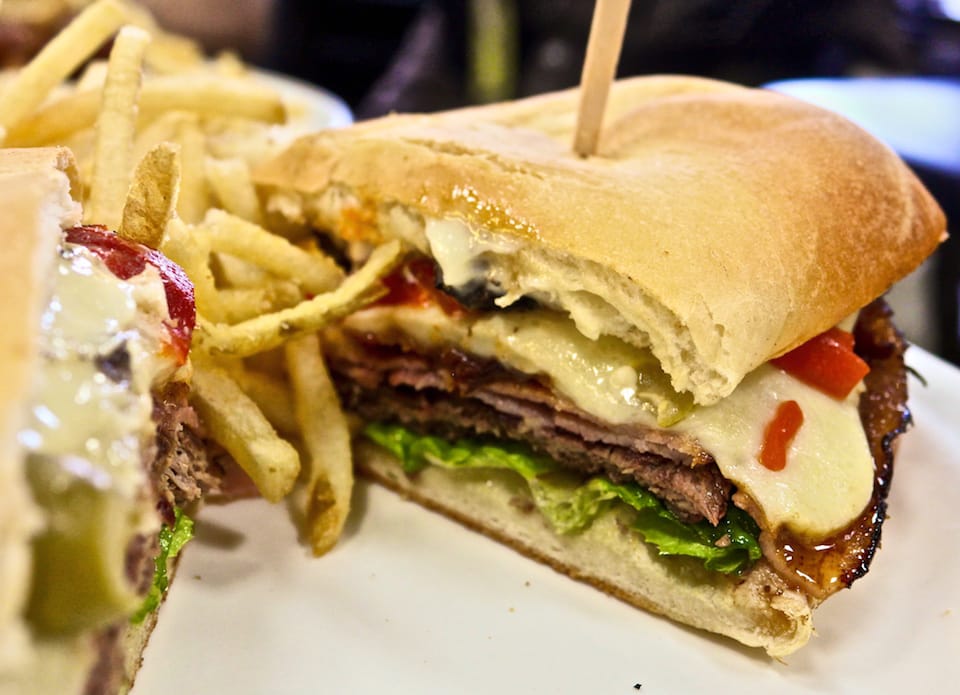 10.

Grappamiel, the sweet Uruguayan liquor

Stefan has a sweet tooth, so you can imagine how excited he was to try out this unique Uruguayan liquor.

Grappa is another Italian influence in Uruguay. It is brandy distilled from the fermented residue of grapes after they've been pressed in winemaking. This is strong stuff, up to 60% alcoholic.

In Uruguay, miel (honey) is added to grappa and voila you have grappamiel, a yummy sweet tasting drink. Other variations include grappa con limon (with lemon) and grappa con butiá (fruit from the palm tree).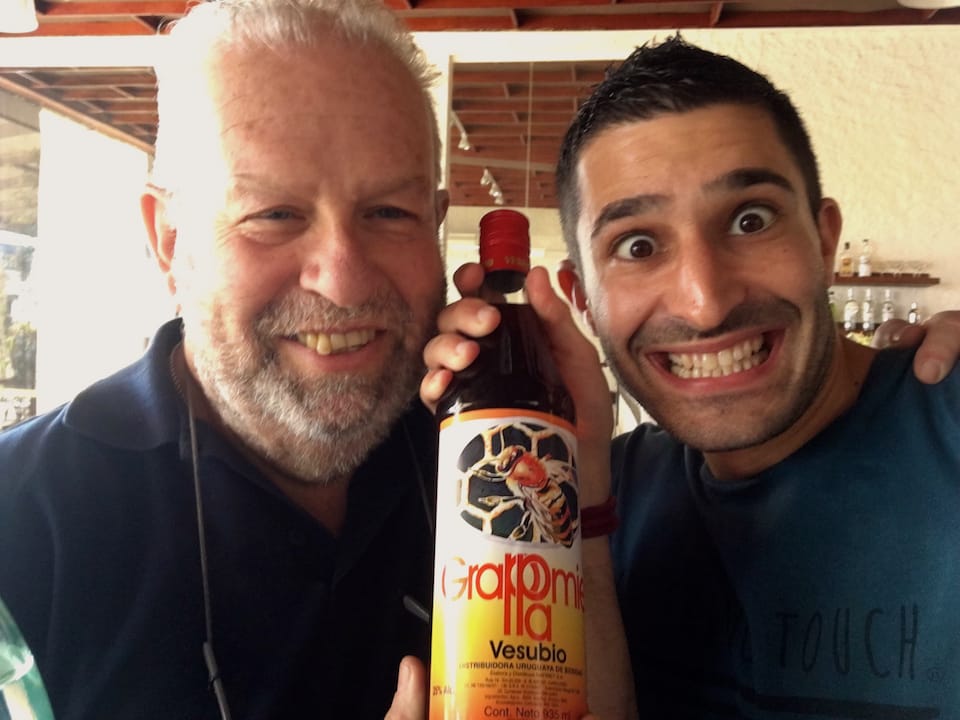 OUR FAVOURITE TRAVEL TIPS
⭐️ TRAVEL INSURANCE — We recommend you always take out travel insurance before your next vacation. What happens if you suffer from illness, injury, theft or a cancellation? With travel insurance, you can have peace of mind and not worry. We love World Nomads travel insurance and have been using it for years. Their comprehensive coverage is second to none and their online claims process is very user friendly.
⭐️ SAFETY & SECURITY — All travelers (gay or not) can sometimes encounter danger when traveling. CloseCircle is your "virtual body guard" mobile app which provides security alerts and support wherever you are in the world. They have a 24/7 emergency response team monitoring their users who will contact you immediately if the SOS swipe button is activated. Support can include anything from practical advice, to free evacuation from areas with extreme weather or security risks. You can read more about CloseCircle in our article about how to stay safe whilst traveling.
⭐️ ONLINE ANONYMITY — A VPN (Virtual Private Network) is a must in many countries: it allows you to surf anonymously and maintain your privacy whilst traveling. You'll particularly need it in countries where gay dating apps are blocked by the government. We recommend ExpressVPN, a reliable and cost effective service which we used and loved during our travels.
⭐️ HOTELS or APARTMENTS — When we plan a trip, we always look for the best hotel deals. We love Booking.com because not only do they have a comprehensive listing of accommodation options, they also offer the best prices. Added bonus: they provide 24/7 support and free cancellation for most listings.
⭐️ SIGHTSEEING and ADVENTURES — When we travel somewhere, we like to seek out the best experiences, whether it is cooking with locals in Bangkok, hiking on a glacier in Patagonia, or going on a wildlife safari in Sri Lanka. Our favorite place to look is GetYourGuide because they have over 30,000 highly rated activities, a user-friendly booking process with free cancellation and a 24 hour customer support.
This article contains affiliate links. If you click on them, we may receive compensation which keeps our website alive and helps us bring you to more destinations.
For more inspiration:
read our interview with handsome queer tango dancer and local boy Rodrigo about gay life in Uruguay
IF YOU ENJOYED READING PLEASE PIN ME: