Looking for a gay friendly place to stay in Uruguay?
Well look no further…after 2 weeks travelling around this super gay friendly country, we've come up with our 10 best gay friendly hotels to stay in Uruguay.
STAY WITH A GAY LOCAL
Misterb&b is the Airbnb equivalent for the LGBTQ community. Unlike on Airbnb, you know your host is gay, avoiding any nasty surprises when you check in. It is also a great way to meet gay locals and discover the underground gay scene. Click below to get 10 € (or $10) off your first booking.
Gay friendly hotels in Montevideo
Description: overlooking the Rambla beachfront, this glamorous former casino palace was built in 1821. It boasts a mix of French classic architecture with a modern twist. Check out the Philip Starks horse lamps in the grand, impressive lobby. Their suites offer amazing views over the Rio Del Plata, and have 2 huge walk-in showers. The indoor swimming pool and spa are particularly inviting after a day cruising down the Rambla.
Address: Rambla Republica de Mexico 6451 esq. Arocena, Montevideo 11500 , Uruguay.
Price: rooms start from $200/£160 a night.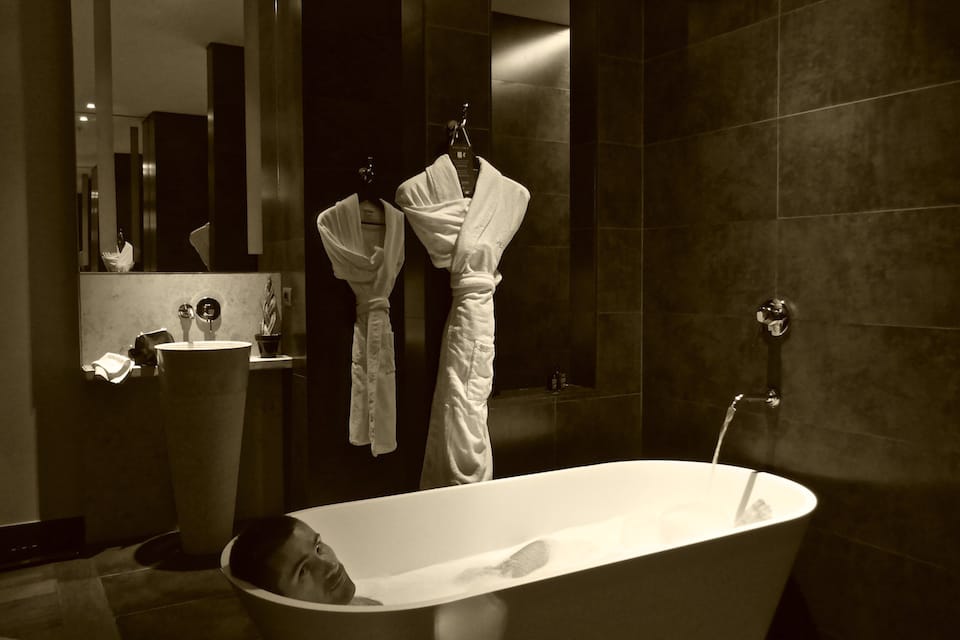 Description: wine lovers will love this one. My Suites is a sexy, classy and extremely stylish boutique hotel, with a unique wine theme. Each floor is named after a winery, and the hotel offers guests wine tasting sessions every evening with lectures by a local sommelier. The rooms are spacious with large comfortable beds and equipped with a kitchenette.
Address: Juan Benito Blanco 674, Montevideo 11303, Uruguay.
Price: rooms start from $100/£80 a night.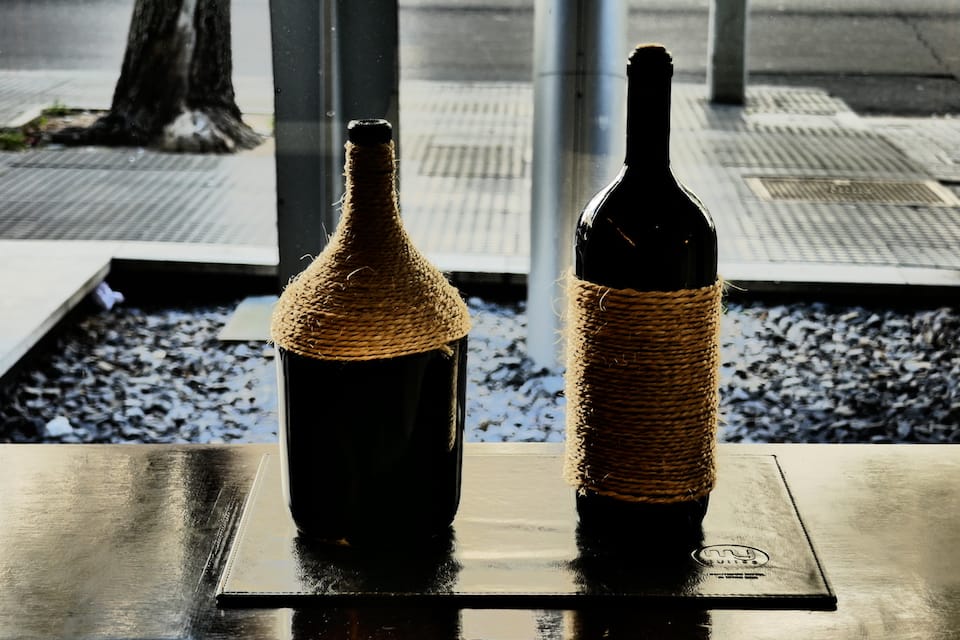 Description: an affordable gay friendly option right in the heart of Montevideo's Old Town. The rooms are simple but spacious and comfortable. Their suites each have a large Jacuzzi, which is perfect if like us you love your bubbles! The hotel has a swimming pool and a small but functional gym.
Address: Colonia 823, Montevideo 11101, Uruguay.
Price: rooms start from start from $78/£61 a night.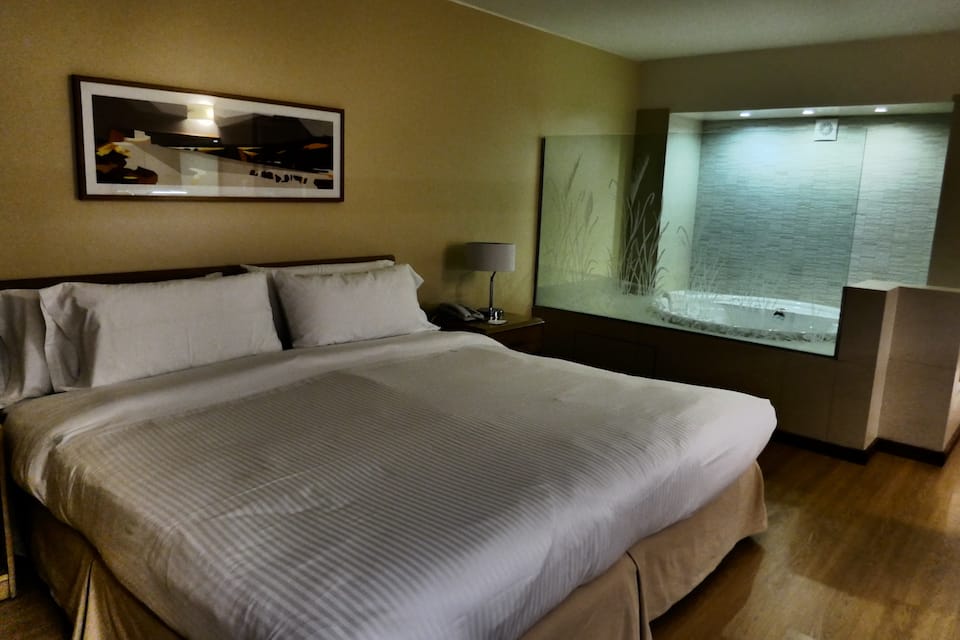 Gay accommodation in Punta del Este
Description: Undarius is a male only hotel located just 400 metres from the popular gay and naturist beach Chihuahua in Punta del Este. The hotel has a beautiful garden and a large outdoor swimming pool. The rooms each have a TV, private bathroom, very comfortable double bed and private balcony overlooking the swimming pool. We particularly loved the cosy and extremely romantic fireplace in the communal area.
Address: C/ La Rastrera, s/n | Chihuahua, Punta Ballena, Maldonado 20000, Uruguay.
Price: rooms start from $60/£48 a night.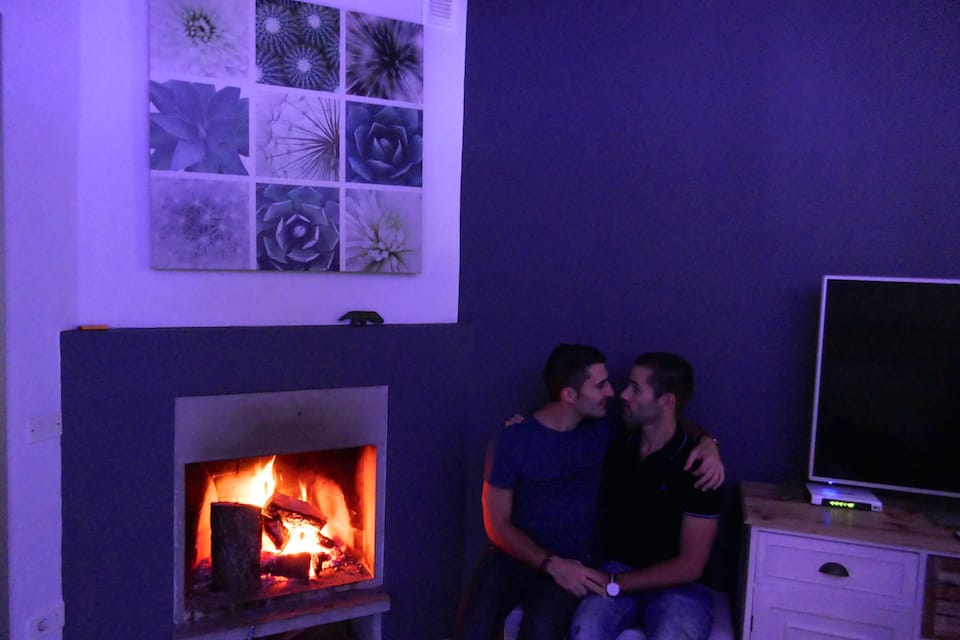 Description: one of the best hotels in Punta del Este we found on Tripadvisor and super welcoming to LGBTQ travellers. We particularly loved the rooms with sea view and its location in the heart of the Art District. Yoo also offers beautiful apartments to rent if you prefer a more independent experience.
Address: Avenida Roosevelt Parada 8, 20100 Punta del Este, Uruguay.
Price: bookings are for a minimum of 2 nights and start from $230 (£175).
Gay friendly hotels in Valizas
Description: Valizas is the only gay friendly hostel in Valizas. It is owned by cute gay couple Ruben and Leonardo who painted the hostel the colours of the rainbow flag. This is a great base to explore the pristine beaches of Valizas but also if you plan to visit Cabo del Polono.
Address: Avda. Aladino Veiga s/n frente a la Plazoleta Leopoldina Rosa, Valizas 27202, Uruguay.
Price: room start from $50/£40 a night.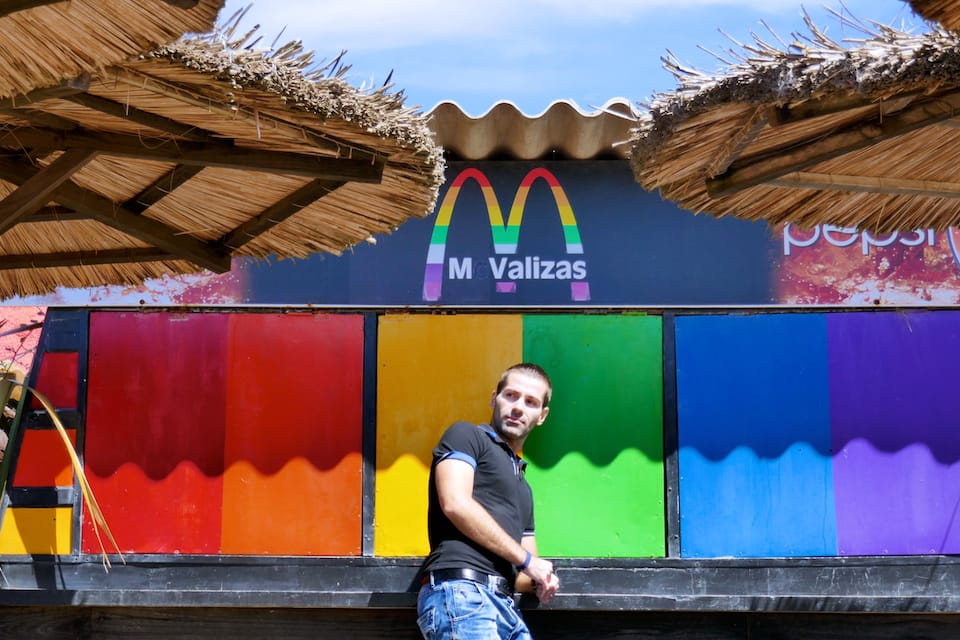 Gay friendly places to stay in La Pedrera
Description: spa aficionados, this is the place for you! Alma de la Pedrera Villagio and Spa is a little oasis in the tranquil village of La Pedrera. The spa includes a huge Jacuzzi, sauna, Scottish shower, massage treatments and a large outdoor swimming pool. This is the ideal place for relaxation and pampering. Alma Spa offers all equipped individual houses, each with private terrace, outdoor barbecue, and with all the services you can expect from a high end hotel. You'll truly feel right at home in this little paradise.
Address: Lechuza & Zorzal, La Pedrera, Uruguay.
Price: the casas/houses start from $120/£95 a night.
Gay friendly hotels in Viuda Del Diablo
Description: beautiful hotel right on the beach front of Punta Del Diablo village. If you're looking for a romantic place to stay in Uruguay, this is it. We celebrated Stefan's birthday here and absolutely loved it. The rooms are huge, with a Jacuzzi overlooking the sea. The friendly staff helped us organise a romantic candlelit dinner in our room to make Stefan's big day extra special.
Address: Playa de la Viuda, Punta del Diablo 27204, Uruguay.
Price: rooms start from $180/£143 a night.
Description: a family owned guesthouse offering 2 cosy private suites with fireplace and a swimming pool. They serve delicious Italian food in their restaurant called Il Tano Cucina. The ingredients are all home grown from their garden (like oranges, lemons, Japanese lettuce etc) and they serve up delicious seafood salads, raviolis and more.
Address: Calle 5 entre Calle 20 y Calle 22, Punta del Diablo 27204, Uruguay.
Price: suites start from $150/£120 a night.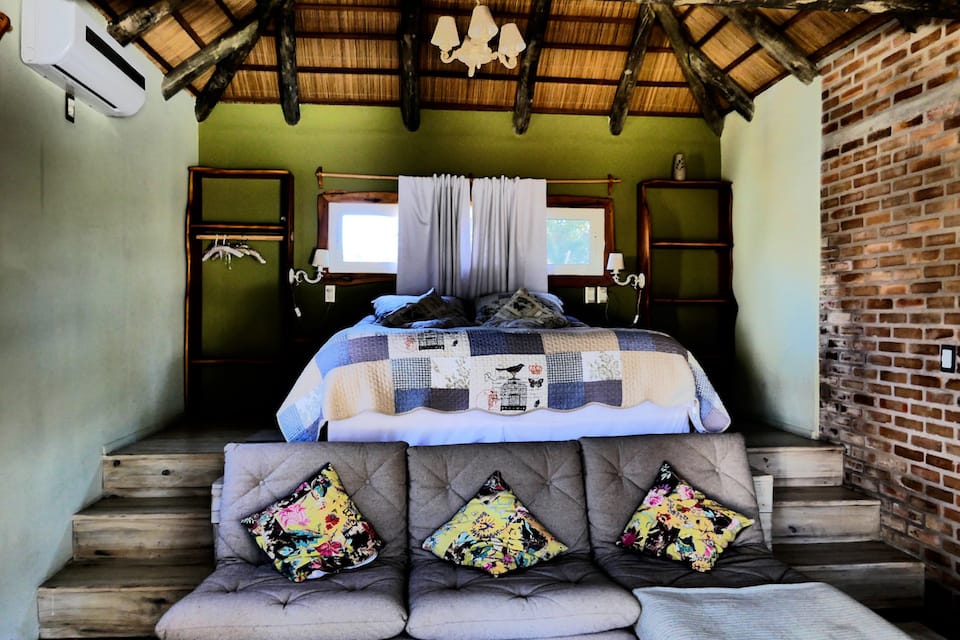 Gay friendly hotels in Colonia
Description: close to the beach, with an outdoor swimming pool set in a lush garden, El Capullo is the ideal place to stay in Colonia. The rooms are decorated in earth tones with views over the garden. The breakfast is delicious and 100% home-made. The staff are extremely gay friendly and very helpful.
Address: 18 de Julio # 219, Colonia del Sacramento 70000, Uruguay.
Price: rooms start from $90/£72 a night.
Happy travels are safe travels
We recommend you always take out travel insurance before your next vacation. What happens if you suffer from illness, injury, theft or a cancellation? With travel insurance, you can have peace of mind and not worry. We love World Nomads travel insurance and have been using it for years. Their comprehensive coverage is second to none and their online claims process is very user friendly.
For more inspiration:
Pin for later