TERMS OF USE: There is a chance that some of the content on this page has changed since it was last updated. By reading this article, you consent to our Terms of Use and Disclaimer. Happy Travels!
DISCLOSURE: Some of our posts may contain affiliate links which we may receive a commission if you choose to book something through one of our links.
We interviewed Aung Zuy from Yangon about gay life in Myanmar and what life is really like for the Burmese LGBTQ community in such an intolerant country.
Myanmar is a very conservative and religious country with around 89% of the population practicing Buddhism. In addition, it has retained the old colonial homophobic laws inherited from the British Empire.
Whilst Queen Elizabeth in the UK recently "signed" gay marriages into law, 150 years ago, Queen Victoria oversaw section 377 of the 1860 Penal Code being passed into law, which criminalized sodomy with up to 10 years imprisonment and a fine. Although section 377 remains today (like similar laws in India and Sri Lanka), we couldn't find any recent enforcement of it.
Since 2010, the military government of Myanmar has made sweeping political reforms that opened up the country more, particularly press censorship. This has since allowed better reporting of LGBTQ issues and therefore with it a lot of development for the Burmese LGBTQ population, for example:
Myanmar has historically hosted ad hoc public Pride parties with thousands turning up to celebrate as part of its famous &Proud Film Festival.
the first Burmese gay pride festival took place on 17 May 2012, commemorating International Day Against Homophobia, Biphobia, and Transphobia
in November 2013 the popular opposition leader, Aung San Suu Kyi, called on the government to decriminalize homosexuality and repeal the homophobic section 377 laws
the first unofficial gay 'marriage' took place in Yangon in March 2014
Myanmar's first LGBTQ film festival took place in November 2014 called "&proud" with over 1,500 attendees.
But what's it really like? For us, we always felt welcome as a gay couple traveling in Myanmar, however, as foreigners, we appreciate we'll always only see a glimpse of the true reality. In Yangon, we met local gay guy, Aung Zuy, who told us what it was like growing up in gay Myanmar and also about gay life in Yangon. We have unfortunately had to make this interview anonymous to protect Aung Zuy's identity – this is not his real name.
Hello Aung Zuy, please introduce yourself:
Hi Nomadic Boys! I'm Aung Zuy. I am 39 years old, born and raised in Yangon.
I am a teacher in my local school, teaching English to teenage children aged 14-18. I spent a lot of time in Australia growing up, which is where I was able to practice and improve my English.
I'm sorry for the anonymity but because of the homophobic and closed society I live in, I have to be careful to prevent this from affecting my career.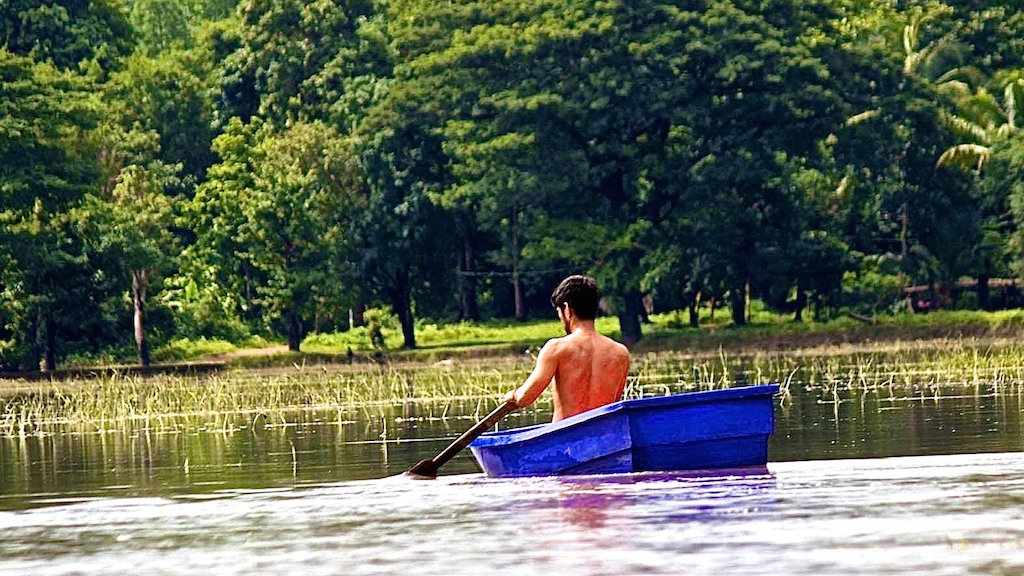 Are you out to your friends and family?
My Yangon social circle is quite small and it didn't take them too long to figure it out. Not many guys my age are single. They are either married with kids or parading around the town with a trophy girlfriend. I refuse to be something I'm not, so people quickly reached the "he must be gay" conclusion.
With my family, they knew it all along since I was growing up as a child with my distinctive interest in lipstick and all other pretty things, including boys. But obviously with my career, I have to be careful so as to prevent it negatively affecting me. We still have some catching up to do.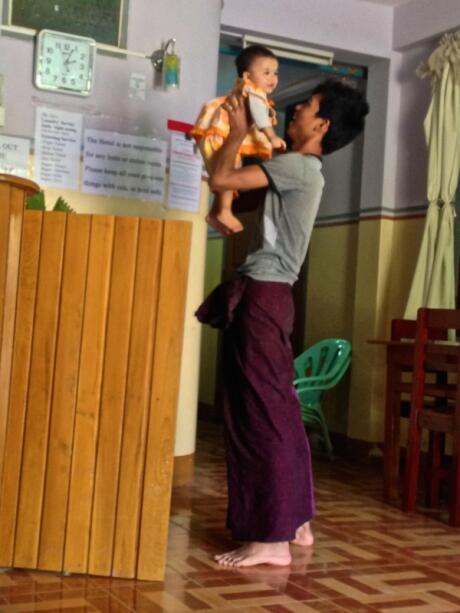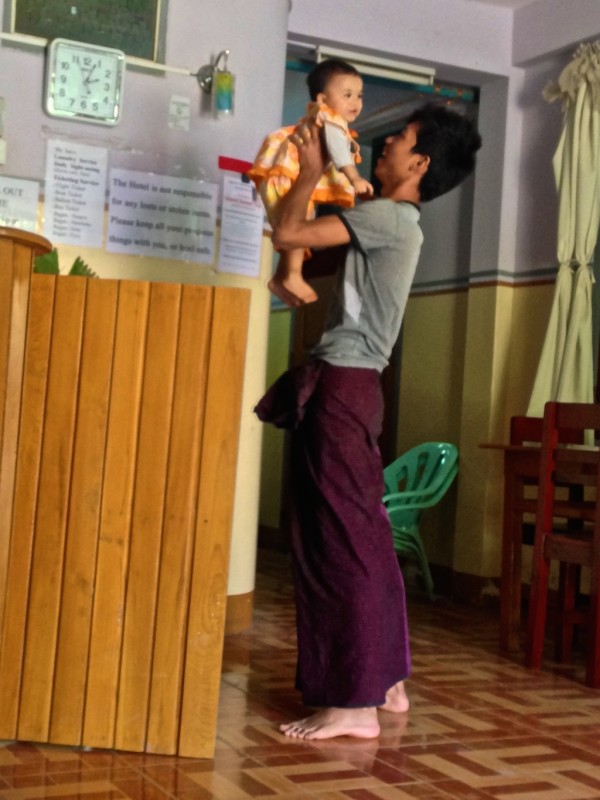 What's it like growing up as a gay man in a country with a really oppressive military regime?
I don't think the military regime was ever a factor in oppressing the gay culture. If anything, it would had only slowed down the fruition of the general public's knowledge about modern homosexuality.
Burmese traditions and values have always been very conservative. Burmese culture in general is very sexually oppressive, so people have very limited views on what homosexuality is. Most people only consider transvestites, transsexuals and obviously effeminate persons as gay.
It really puzzles them to think two masculine looking men would only have eyes for each other, not for a woman. That's changing slowly now in the cities thanks to Facebook and other social media.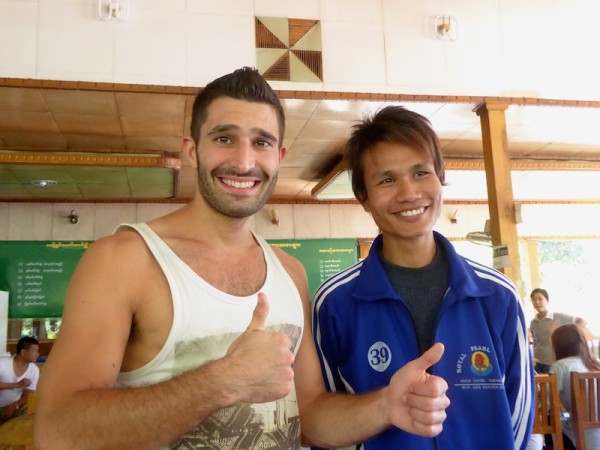 Do you think the laws will change soon to be more inclusive?
I think the time will come soon. Things are changing here very fast. But there are still many fundamental things the country is catching up on first, like education and health care. As you know, same sex sexual activity is still illegal and in theory punishable by fines and possibly life imprisonment. Although this law is rarely ever enforced, its very existence is an insult to the LGBTQ community here.
The Burmese longyi (sarong): do you wear yours commando?
Ha ha ha you cheeky boys – wouldn't you like to know? Well the truth is that traditionally it's supposed to be worn commando and in the villages that's the real deal. But in modern society, it is considered offensive to go commando in urban society.
Are there any gay bars or parties in Myanmar?
My favourite is the gay friendly restobar called O'Thentic on Yaw Min Gyi Street. It's a French creperie and wine bar at the corner. Tuesday is the most popular night here with the gay community. They also have a drag show on the 2nd and last Tuesday of each month, which gets quite raucous! I also love going to the Freedom bar over on 28 Padonmar Street.
There's a monthly gay party called FAB hosted by Gay Yangon Events (YG) which is great fun. The FAB Facebook page will give more info about their next party. It attracts a mixed crowd of both locals and foreigners.
There is also a club called the Ninth Floor, which attracts mainly young locals and curious flamboyant gentlemen like yourselves! Hahaha. It's known locally as "JJ Disco" and any taxi driver will know it. It's located in the Mingal Zei group of buildings, north of the old British colonial area and close to Kandawgyi Lake.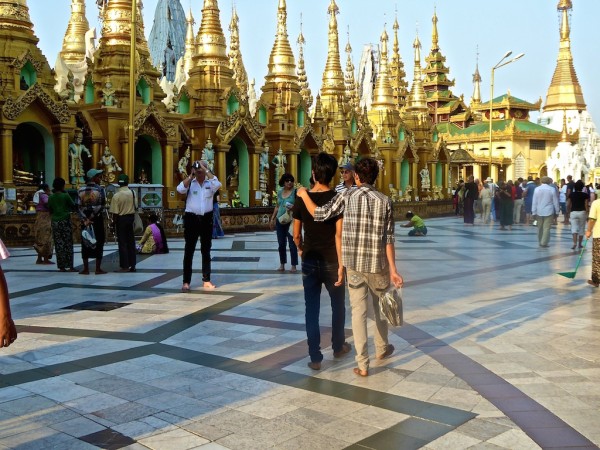 What are some of your favorite places in Yangon and Myanmar?
The Swedagon Pagoda is a must because this is one of the most religious sites in Yangon. You can also visit the Bogyoke Aung San Museum for a lesson in Burmese history. I also love China Town, it's always buzzing with life, especially in the evening.
Foodies should check out the excellent street food of Yangon, including the many roadside tea stalls.
Further afield I love the temples of Bagan. They are truly remarkable and something that every traveler to Myanmar needs to experience. I also love the Kyaiktiyo Pagoda (Golden Rock). It's a sacred Buddhist site that sits perched up on a mountaintop! Inle Lake is the other big touristic draw. It's become a bit Disneyland-like, but still fascinates my friends who visit Myanmar for their first time.
Tell us about the Taung Byone Nat transgender festival?
The Taung Byone Nat is an annual religious two-day festival near Mandalay during the full moon in August. It's the largest spirit festival in the country and super colorful!
It also attracts a large transgender community who are revered during the festival for their performances, called "nat kadaw". I love this the most about this festival because despite the silly anti-gay law that my country still has in place, I find that our transgender community is more accepted in Myanmar compared to other Western countries like the USA or Australia.
---