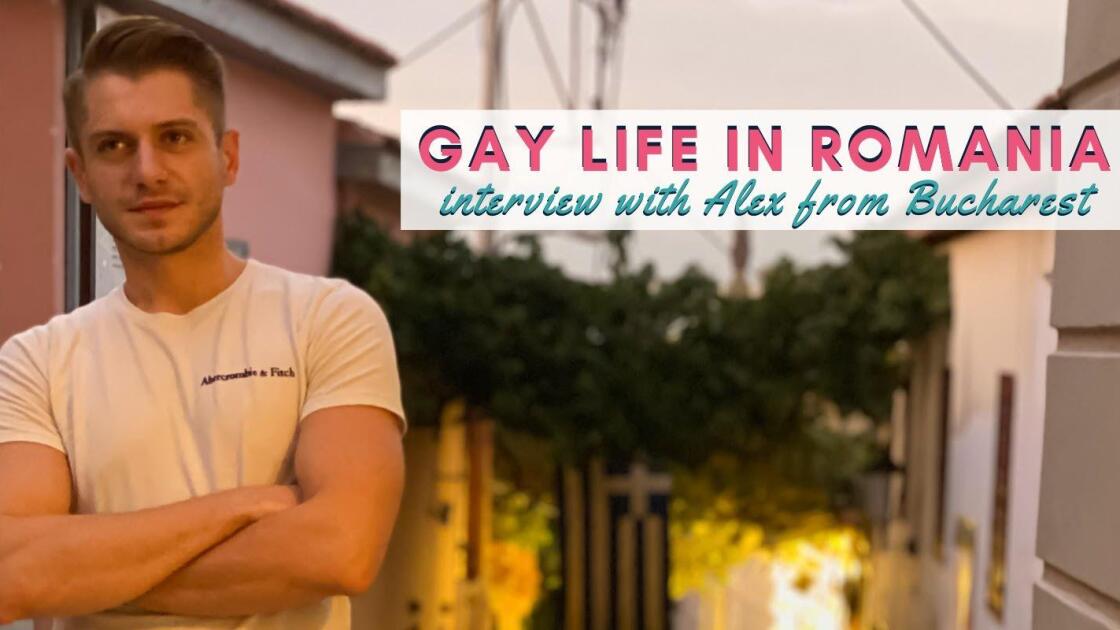 Romanian gay local boy Alex tells us what gay life in Romania is like along with practical tips for LGBTQ travelers visiting Romania.
It's no secret that gay life in Romania is quite a challenge!
Whether it's one of the online polls showing how much Romanian society opposes homosexuality or that hideous referendum in 2018 to ban gay unions (which for the record, failed!), it sure ain't easy.
We even got a flavor of Romanian homophobia as gay travelers: when approaching a bunch of hotels in Bucharest and Brașov asking whether they're ok to host a gay couple and allow us to share a double bed, the response we got from quite a lot of them (like the Rembrandt Hotel in Bucharest and the Aro Palace Hotel in Brașov ) was along the lines of:
"We welcome you but on condition you understand we have children in the hotel so all inappropriate behaviour should be avoided in public areas"
…of course…'cause that's all Seb and I apparently are seen to do as a gay couple…frolic around naked everywhere, shagging everything in sight, children included….ffs!!
Yet despite the homophobic atmosphere prevalent across Romanian society, the country's LGBTQ community has made great strides toward equality. For example, Romania has full anti-discrimination laws in place (which include hate speech), and every day, more and more politicians are coming out in favor of legalizing civil unions. Oh and that awful referendum to ban civil unions in 2018? It simply failed due to a lack of voter turnout (30% needed, they only got 20.4%).
Despite the air of homophobia, we loved our travels in Romania. We found it to be a stunning country, particularly around Transylvania. In terms of the gay scene, Bucharest has a small but super fun scene to discover, as does the student city of Cluj. Yes, this is not on par with the gay neighborhoods you'll find in Barcelona, Berlin, or Amsterdam, but as far as Eastern European capital cities go, Bucharest is definitely one of the more gay friendly and exciting ones we've been to.
We wanted to get a more local perspective of what gay life in Romania is like beyond our glimpse of it as foreigners. So we sat down with our friend, Alexandru, to tell us more.
DON'T MISS OUT!
Join our newsletter
Subscribe now to receive our latest interviews with gay locals, in-depth gay travel guides, inspiring stories, savvy planning tips, and exclusive discounts on gay tours.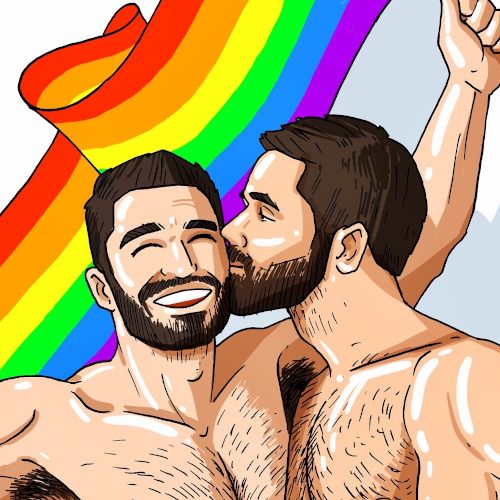 Hi Alex, welcome to our blog! Please introduce yourself:
Hi Stef and Seb. My name is Alexandru Ionescu, aged 31. I am a lawyer living and working in Bucharest. I'm currently single and love traveling whenever I can.
I grew up in Bucharest, but I was born in Iași in East Romania (close to the border with Moldova), which is where my family is originally from.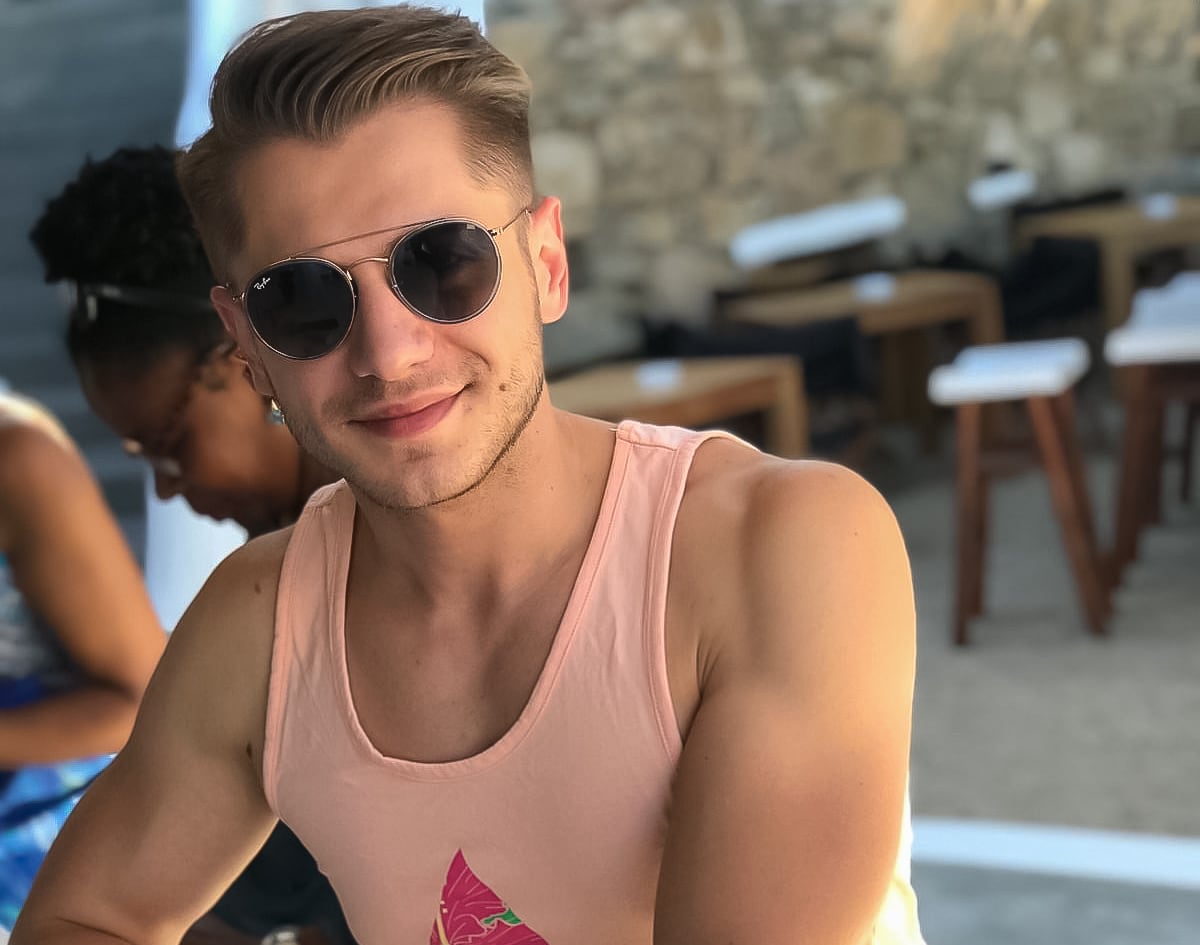 When did you come out?
I was around 14 when I first came out to my best friends. We were out drinking at our local pub and were quite tipsy. I started telling them that I'm bisexual, thinking it would be easier for them to understand, which thankfully it was. Over the next few months, I slowly started telling them that I am in fact more into guys than girls. They all accepted it and said they love me unconditionally.
The funniest was my best friend. She was the second person I came out to in my group of friends. It turns out she already knew. But when I told her, she got really mad, refused to speak to me and left the room! I remember being really hurt, worried that this had permanently damaged our friendship. In fact, she returned after 30 minutes saying she still loves me no matter what, but she was simply pissed that I didn't tell her first!
In relation to my family, it's a bit more complicated. My mother is the only person I am out to. I told her when I was 18 years old after I had my university admission exams. I was super stressed at the time because my parents were fighting a lot. So, I waited for my dad to go out one evening, and right after I was alone in the house with my mom, the conversation went along these lines:
Me: "Mom, I need to tell you something serious, please take a seat!"
Mom: *sitting down* "Alex sweetheart, please don't tell me you got a girl pregnant!!!"
Me: "Mom, no, don't worry, I couldn't do that 'cuz…I'm gay!"
After that, my mom started crying and asking a lot of stuff like "do you want to change your sex", "have you ever tried with a girl", and "are you happy". I assured her I was fine and happy. The conversation ended with her leaving the room to think it all through.
After two days, she came to me saying that she didn't cry because I'm gay, she was crying because she was afraid of how society would treat me. She then went on to say that she is ok with it and felt reassured, but as long as I am happy and comfortable with my sexuality. She said that she accepts me as I am, no matter what, and that all that she wants is for me to be happy in life! I cannot tell you how much I wept – tears of joy, relief, and utter happiness to hear those words from my mother!
After this conversation with my mother, I felt more comfortable coming out to my high-school colleagues, my university friends, and also to some of my work colleagues. I was lucky that I never experienced any negative reactions. Whilst I do not hide my sexuality at work, I don't immediately speak out about it openly with my work colleagues unless we're in a social context and it naturally flows in the conversation we're having.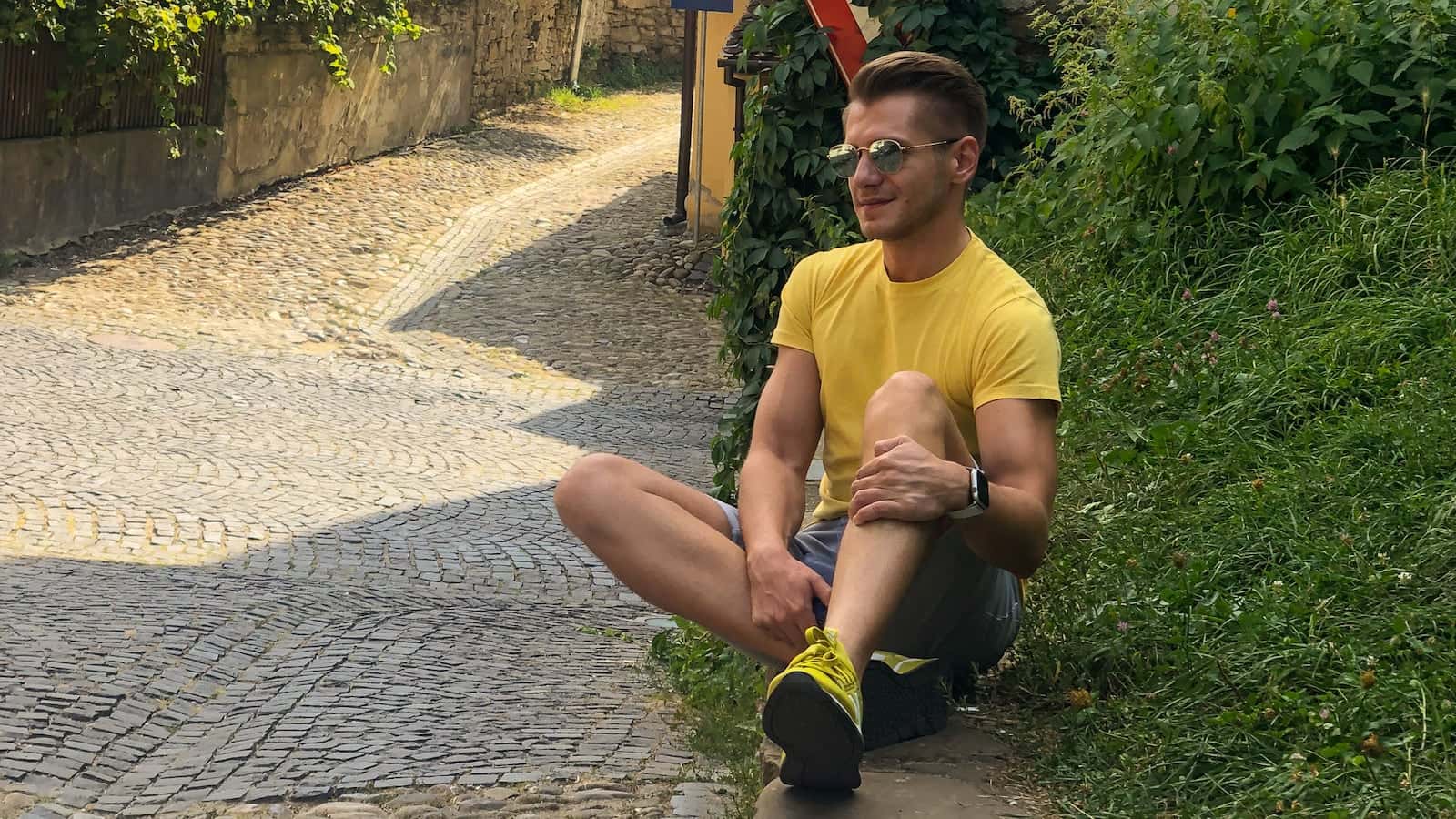 What was it like growing up gay in Romania?
Looking back now, having met a lot of gay guys having quite a tough time growing up as a gay kid, I would say that by comparison, I was very lucky. I always accepted my sexuality and never had any issues with myself, which helped a lot. Even in high school, when bullies picked on me and would ask in a malicious way – "are you a faggot?", I would always answer honestly and say:
"Yes, I am. Why are you asking, are you also gay?"
I think that my honesty disarmed these bullies, which definitely prevented them from picking on me again…of course, this became a juicy topic for gossiping amongst my other schoolmates.
However, what I did struggle with was my first relationship: I was 16 years old and he was 8 years older. I was so in love with him! I just wanted to spend all my time with him – all day, all night – to sleep with him, go on vacations with him, and never leave his side. I was completely infatuated with him! But my father was very strict about me going out, so I was unable to see him as much as I wanted (not to mention I had to go to school, do homework and prepare for my exams!). We managed somehow to make the relationship work for five years. When I left home to go to university we moved in together for a bit, but he then broke my heart soon after and the relationship ended.
Did you ever experience or witness any homophobia growing up?
Personally, I did not experience any homophobia other than the school bullies I mentioned above, which I think everyone gay or straight has encountered at some stage.
However, when I was around 13 years, I remember seeing on the TV a lot of gay guys being beaten up on the streets, especially at the Gay Pride events happening in Bucharest. It shocked me so much because the police did absolutely nothing to protect them! The people who are meant to protect us were the ones contributing to the problem by allowing it to happen. This was awful and I'm glad to see this happens less today. But to a young gay boy watching this on TV, you can imagine the negative effect it had! This is why a lot of Romanian gay guys still struggle with coming out and accepting their sexuality.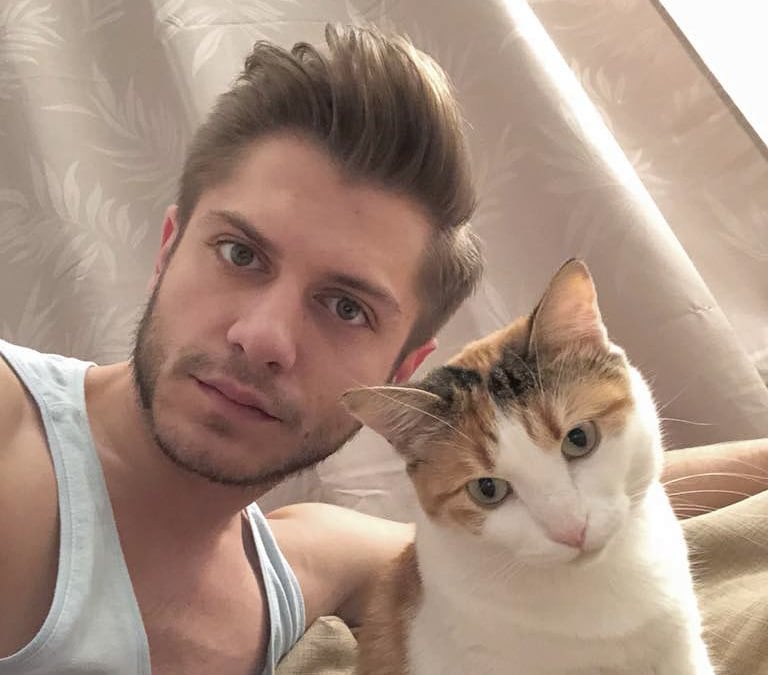 Have you seen any positive changes in the LGBTQ community of Romania?
Definitely! Over the past few decades, things have changed a lot, especially since Romania became a member of the EU. As part of this, we were forced to implement a whole ray of anti-discrimination laws. The next big step is to recognize civil unions and who knows, maybe one day, full marriage equality!
Another positive change I am so proud of is that each year we are seeing more and more gay Pride events happening across the country. It all began with "GayFest" in Bucharest back in 2004, which sadly almost always culminated in violent clashes. Today, our Pride events have evolved and are now peaceful celebrations of our LGBTQ community. Bucharest Pride is the largest, receiving funding from not only private organizations but also from governmental organizations like the Romanian Ministry of Health and the National Council for Combating Discrimination.
Other cities that hold Pride events in Romania include Cluj Pride and Timişoara Pride.
There is, of course, a long way to go. For example, the gay scene is still very small in Bucharest and I still don't feel comfortable holding hands with another guy in public.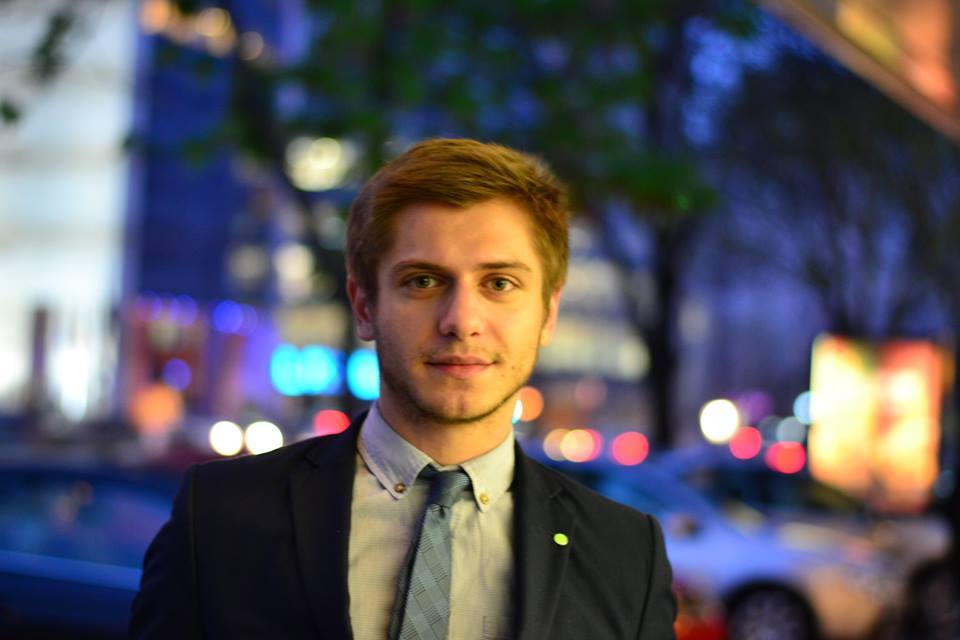 What's the gay scene of Bucharest like?
I love Bucharest a lot, but when it comes to the gay scene, it's nothing like other European capitals like Amsterdam, Madrid, or London! We do have a few queer friendly hangouts to check out.
"Thor's Hammer" is the main (and only) gay bar in Bucharest. It has some of the best drag shows as well as a cool outdoor terrace to hang out in the summer months. I personally prefer "Control", which is a gay friendly bar also in the Old Town. It's not officially a "gay bar", but it always attracts a large LGBTQ crowd and definitely a place I feel safe kissing and dancing with another guy without judgment. Tuesday nights here are the most popular when they have their Half Price Drinks evening.
Other gay friendly bars I love in Bucharest, which are gay friendly are "Apollo 111" and "Linea/Closer to the Moon" rooftop bar.
In terms of dancing venues, "Q Club" is the main (and only) gay club in Bucharest, which gets super busy at weekends. Another gay friendly mixed club worth checking out in Bucharest is the "Gaia Boutique Club", which is popular with the queer fashionista crowd. For more, I recommend your comprehensive blog post exploring the gay scene of Bucharest!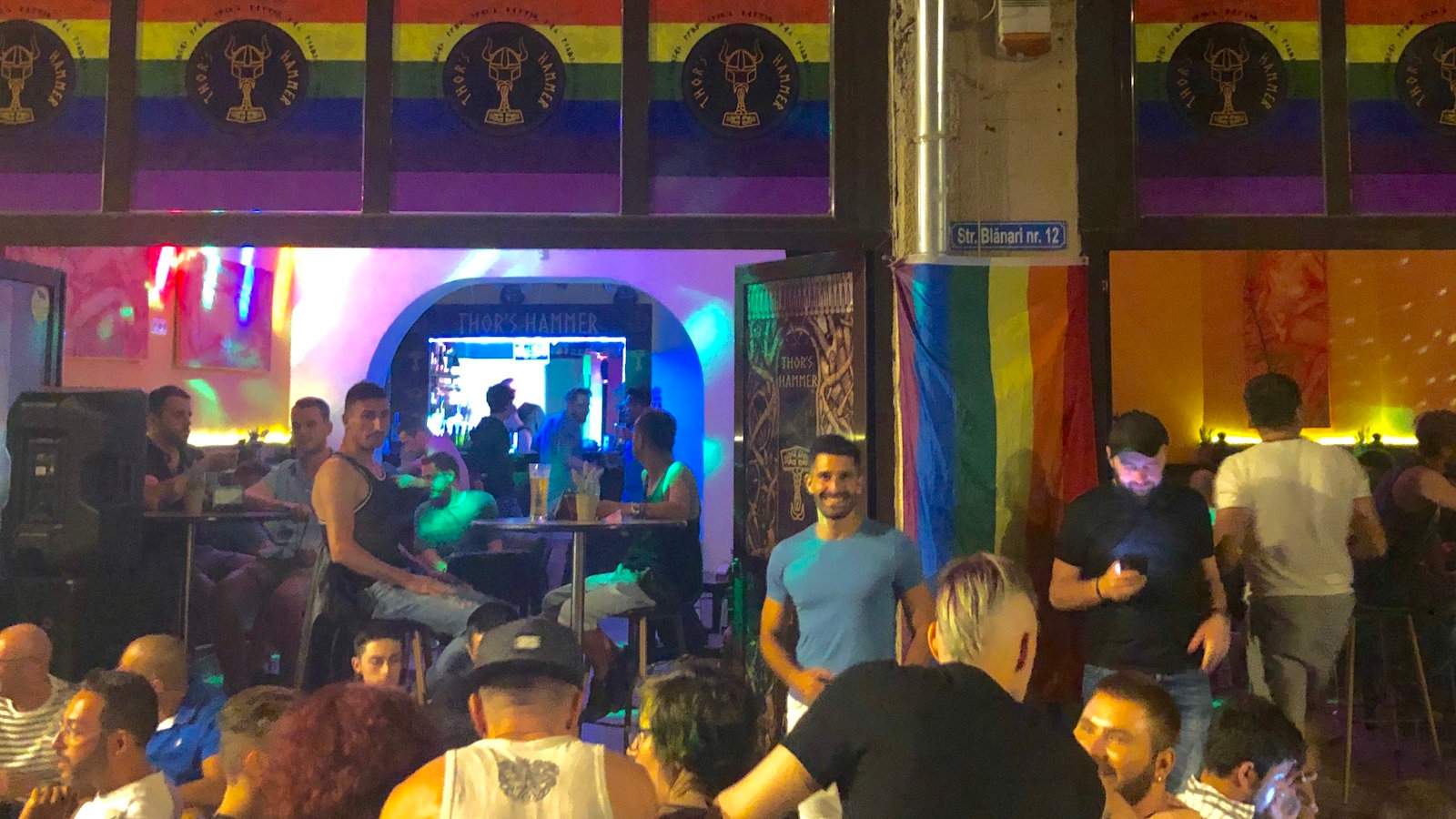 What are some of the best queer-friendly events in Romania?
Bucharest Pride is the main one that happens every May/June, as do Pride events in other big cities like Cluj and Timişoara.
Other non-gay-specific events I love in Bucharest include the Art Safari art festival in Bucharest in September/October, the Dance Festival in November, and the Film Festival in December.
I also love going to the "Untold Festival" every July/August in Cluj. This is a huge electronic music festival and I think one of the largest dance music festivals in all of Europe.
DON'T MISS OUT!
Join our newsletter
Subscribe now to receive our latest interviews with gay locals, in-depth gay travel guides, inspiring stories, savvy planning tips, and exclusive discounts on gay tours.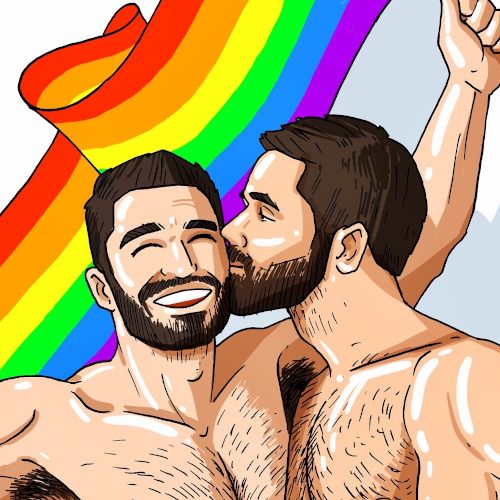 Are there any politicians who openly support LGBTQ rights in Romania?
Absolutely! And the great thing is that each year we see a growing number of politicians actively campaigning for LGBTQ equality, usually led by the Green Party.
One of the most active politicians campaigning for us is Remus Cernea who is pushing for marriage equality. In 2013, Remus Cernea introduced the country's first civil unions bill to the Senate, but sadly it was rejected (2 votes for and 112 against!). He tried again in October 2014 by introducing the Civil Partnership Bill to Parliament, but it was, again, defeated.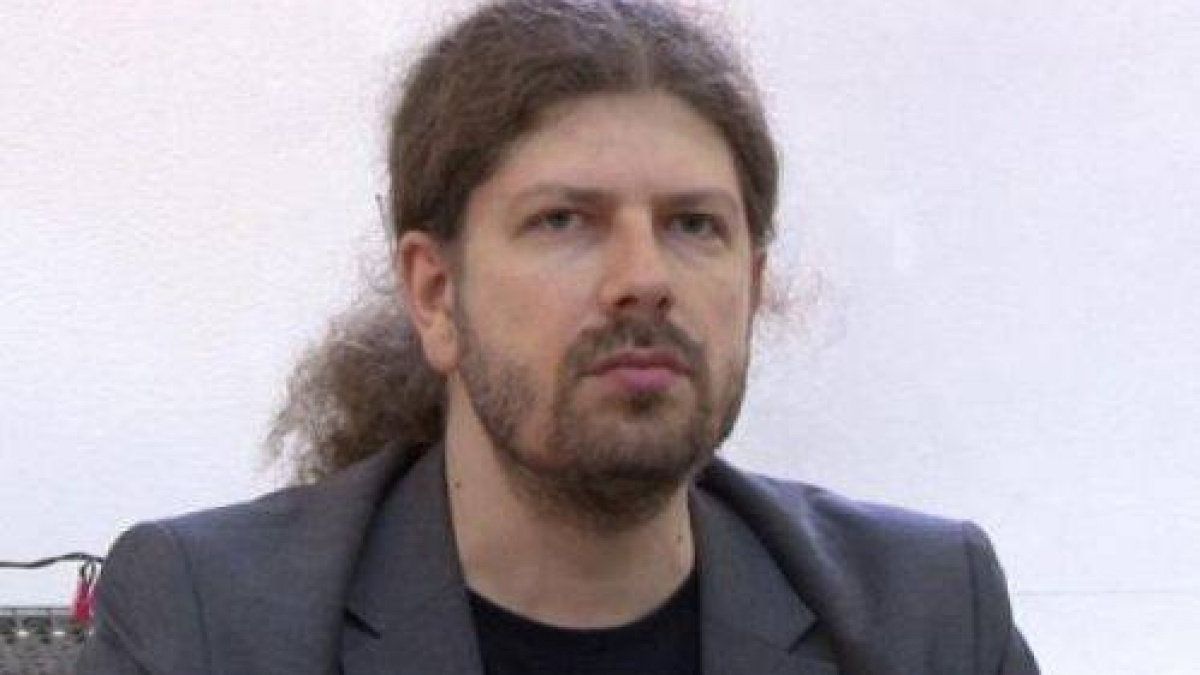 Do you think things will improve for the queer community of Romania?
Definitely! Things have improved and will keep on improving, although not as fast as some of us want.
We have some excellent NGOs like Accept, who campaign for LGBTQ rights in Romania, which helps speed up the process. The problem lies with the general population and their lack of open-mindedness, not only in relation to our LGBTQ community but towards all sex-related matters.
I hope someday I will be able to bring my partner to work events, be able to kiss him openly in the streets, walk hand-in-hand together without having to turn around to check it's safe to do so, and be able to dance together without having to seek out a safe "gay friendly" space!
The next big step for the LGBTQ community of Romania is marriage equality. Whilst this will not happen anytime soon, baby steps are slowly being taken. It certainly helps that the courts have made favorable rulings that are paving the way for civil union laws to be passed one day.
Are there any famous queer Romanian celebrities?
Oh, there are tons! But very few are officially out and proud sadly.
Razvan Ciobanu was a famous openly gay fashion designer who died in a car accident in April 2019 aged just 43. As well as being one of the country's top fashion icons, he was also famous for being one of the judges of the popular fashion TV show "Bravo, ai stil!" (which means Bravo you have style!).
Another famous out gay Romanian I know and love is Lucian Dunăreanu who is a prominent LGBTQ activist based in Cluj. He organizes the Gay Film Nights and owns the main gay bar of Cluj called "Delirio". He also created the drag queen group called "Veverițele Vesele", which is absolutely hilarious! At one point they created a drag queen group called "Toxice" who almost represented us in Eurovision back in 2005 with their hit "Never Give Up".
Speaking of Eurovision, the act that did eventually represent us in Eurovision in 2005 was the very sassy Luminita Anghel, who is a massive LGBTQ ally, and her son is openly gay.
This is one of my favorite videos by Veverițele Vesele (inspired by Beyonce!):
What's your advice to LGBTQ travelers visiting Romania?
Come with an open mind. Romania has received some pretty bad press across West Europe, particularly in the UK tabloids, largely due to irrational concerns about immigration.
Romania is a really beautiful country, with so many sites to see, particularly the castles around Transylvania. Brașov is a super pretty city to visit. Bucharest will surprise you. It's a very modern and cosmopolitan place, with a large LGBTQ community. Cluj is another cool city to check out. It's more chilled and a lot smaller than Bucharest, but very open-minded due to the large student population there.
In terms of meeting gay locals, I recommend the bars and clubs I mentioned above (like Control, Q Club, Apollo 111, etc), and of course, the gay dating apps like Grindr. Just be wary of guys on Grindr sending pics of other guys claiming it's them – it's quite common 'cause many gay guys here are still scared to come out.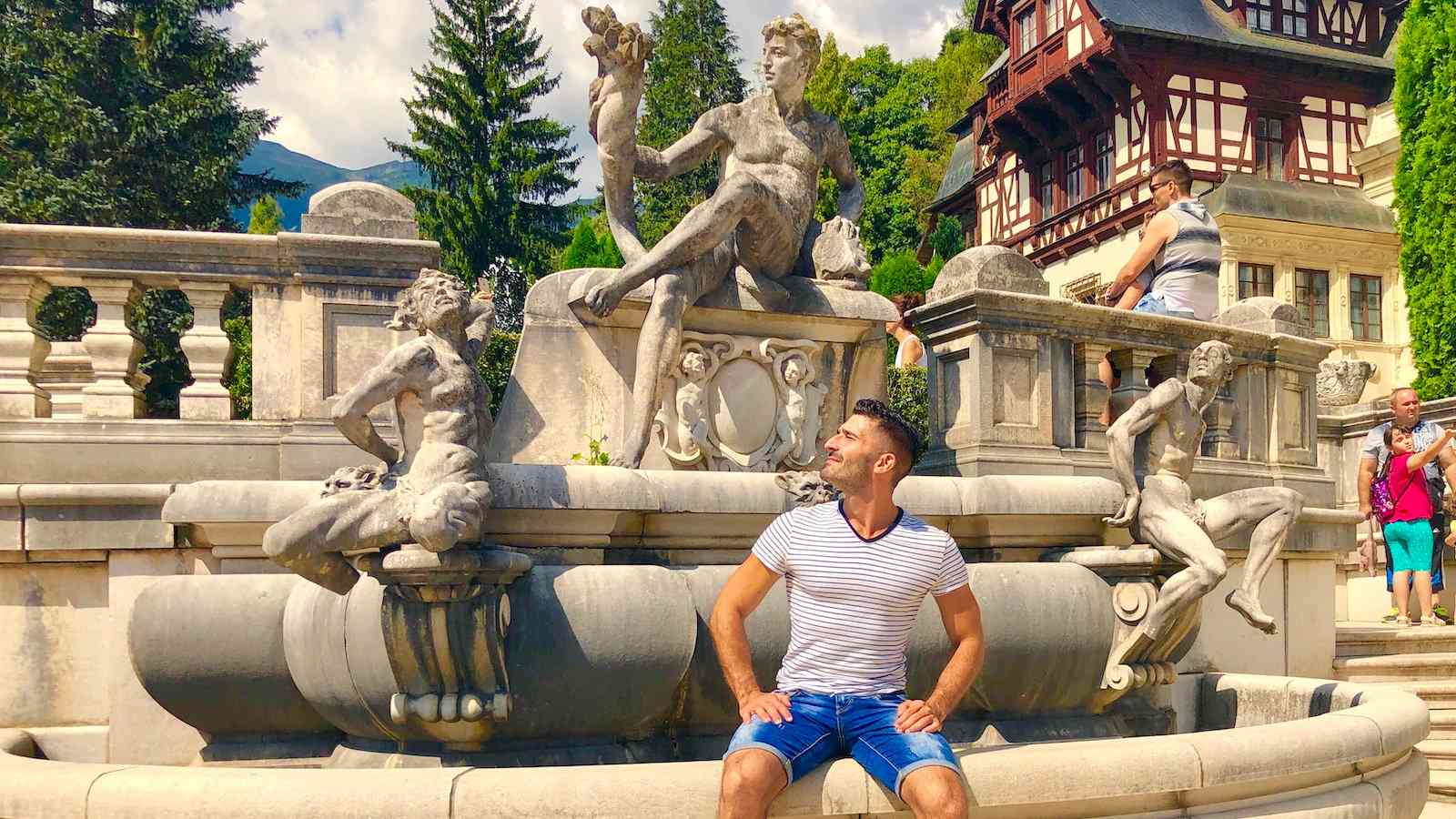 Where would you take a date for a romantic weekend?
The most famous places my foreign friends want to visit when they come to Romania are Bran Castle (the "Dracula Castle"), Peles Castle, and Brasov, all of which can be visited as part of a day trip from Bucharest. However, my favorite thing to do with a date is to visit Maramures, located up in the North of Romania. It's like being in a Medieval fairytale here, very rural and traditional. It's nicknamed "Land of the Wood" because houses are all made of timber with steep shingled roofs, dovetail joints, wooden pegs, and no nails. It's super romantic!
In the summer months, I love going for a romantic weekend retreat to the beaches of Constanta. Whilst there are no gay beaches here, it makes for a refreshing break from the stifling heat we get in Bucharest. I would also make sure I'd take my date to one of my favorite restaurants in Romania called "Pescaria lui Matei" in Agigea, just outside of Constanta. They do the best fresh fish I've ever tried!
DON'T MISS OUT!
Join our newsletter
Subscribe now to receive in-depth FREE travel guides, along with inspiring stories, savvy planning tips, and exclusive discounts on gay tours.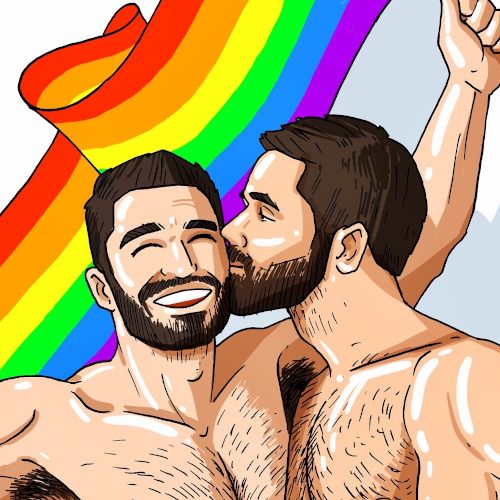 ---
Like this post? Pin it