TERMS OF USE: There is a chance that some of the content on this page has changed since it was last updated. By reading this article, you consent to our Terms of Use and Disclaimer. Happy Travels!
DISCLOSURE: Some of our posts may contain affiliate links which we may receive a commission if you choose to book something through one of our links.
This is our list of the best gay Airbnbs in New York City for when you want to skip the hotels.
Hotels in New York? Fuhgeddaboutit!
Don't get us wrong – we love to stay in those gorgeous luxury lodgings that tower over the city. It's always an exciting experience stepping into a lobby and imagining what wonders lie ahead of you.
But suppose you're looking for a more authentic New York experience. In that case, we believe that you're better off leaving The Hilton hotels in the past and checking out gay Airbnb's charming offerings instead! Really, what better way to get acquainted with a new location than by stepping into the shoes of its locals?
From whimsical cottages to lavish skyline flats, the online selection proves there is more than one way to do New York. In this article, we've summarised some of the best gay New York Airbnb options to check out. And while there may be a little bit for everyone in this list, we want you to keep in mind the one thing that every destination has in common: character!
So, if you're one to appreciate the little things on your vacation, prepare to fall in love with the thoughtful touches of comfort and personality strewn across these 11 stunning stays:
01
West Village Luxury Loft
Greenwich Village, Manhattan – entire home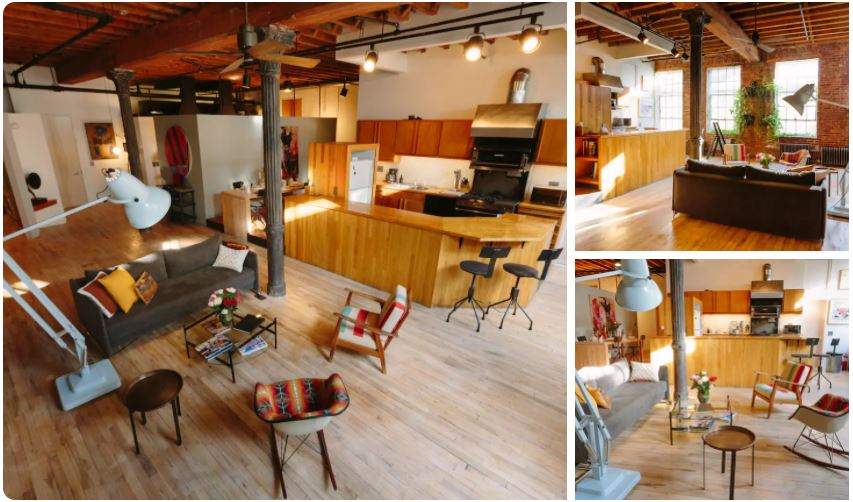 Why we love it
---
Fascinating connections to LGBTQ history
Private rooftop terrace with great views
Perfect party location
Modern renovations meet old New York
Talk about the ultimate gay party destination!
One of the first images that come to mind when we think of New York is dazzling lights illuminating sleepless nights, which is precisely what you will find in this Greenwich luxury loft.
Staying here you'll be right in the heart of the historical gay scene of New York – the Greenwich Village (or just "The Village" to locals). This is the home of none other than the famous Stonewall Inn, where the Stonewall Riots of 1969 kicked off.
The entire home sleeps up to fifteen people. Plus, if you discuss your intentions with the fabulous host, Gina, you may be allowed to bring along 150 more people for an evening of queer celebration.
Honestly, staying here with your closest friends is the perfect way to pay homage to the building's legacy as the headquarters for the Gay and Lesbian Liberation Front. Oh – and did we mention the baby grand piano?
02
Cute & Comfy Williamsburg, Brooklyn Refuge
Williamsburg, Brooklyn – private room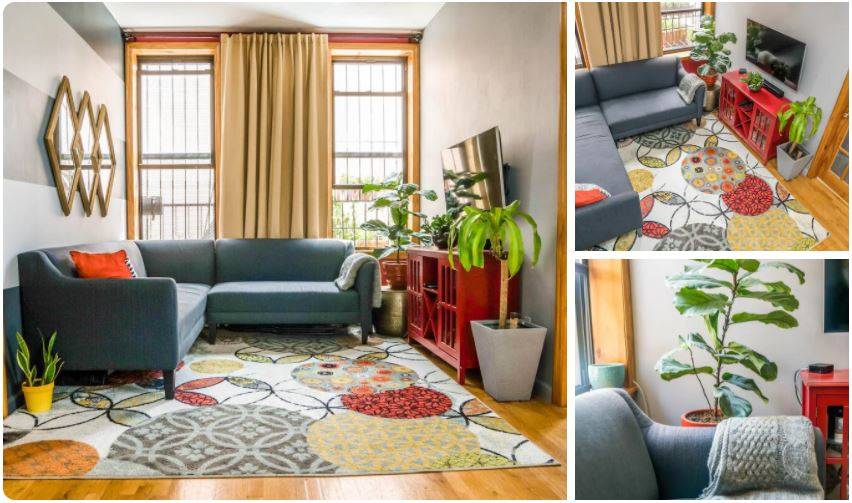 Why we love it
---
Low-key and super accommodating hosts
Above and beyond expectations for amenities
Cozy space with exposed bricks and lots of windows
Hip cafes, diners, and bars close by
There is one word to perfectly sum up this gorgeous room in Williamsburg: adorable! Josh and Chris, the gay couple who are kind enough to offer up their home, provide fantastic company and give the best recommendations for nearby gay bars and restaurants.
Of course, if you're searching for a quiet, comfortable sanctuary to enjoy on your own, the guys have no problem giving you some space. The room itself is so beautifully designed to make it cozy – think lots of windows and exposed brick.
We can guarantee that your room will be spotlessly clean, communication will be smooth, and you will be able to charge your phone no matter what kind of power block you have. It's all about those small touches here!
This gem is located in the hip Brooklyn neighborhood of Williamsburg, just 3 miles from Manhattan and a short cab ride to the gay scene of Chelsea and the Village.
03
Historic Classic Central Gay Village Clean NYU
Greenwich Village, Manhattan – entire flat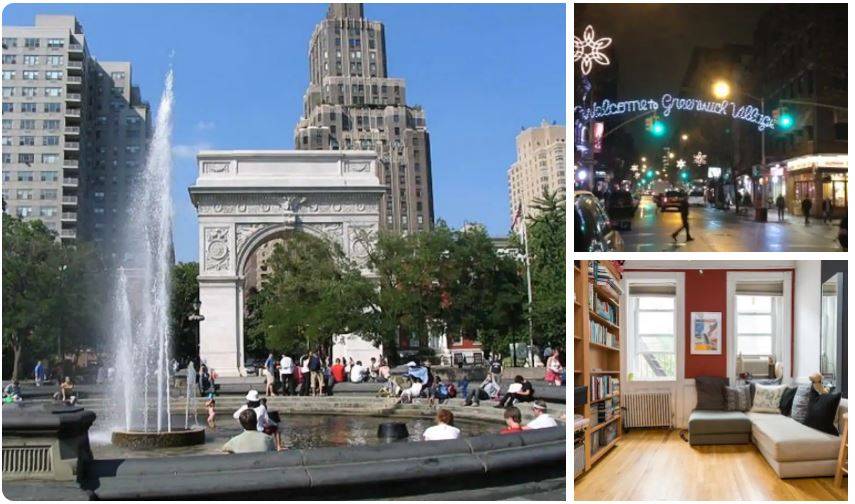 Why we love it
---
Traditional pre-war walk-up home
Prime location with attractions right outside
Kind host is always happy to talk
Hotel style amenities included
Location location location!
This is where you need to base yourself if you want to party in the gay bars of Manhattan! This gay Airbnb is located right on the famed Bleecker Street in the heart of Greenwich Village.
Staying here, you're just a few blocks from Washington Square Park, NYU, and literally steps to SoHo, West/East Village! As an added bonus, it only takes a five-minute walk to gain access to every essential subway line.
This Greenwich apartment is hosted by super friendly, down-to-earth, easygoing, and extroverted, Mike. We also appreciate his honesty – clearly stating that this apartment is better suited to night owls as it can get quite noisy here on weekends, but he does offer earplugs to guests.
The apartment has two rooms – a large room with 2 windows and a smaller room at the back of the apartment with a loft-style raised bed accessible by a ladder.
04
Lofted Bed in Greenpoint, Brooklyn Bunkroom for Men
Greenpoint, Brooklyn – unique loft-bed in a shared space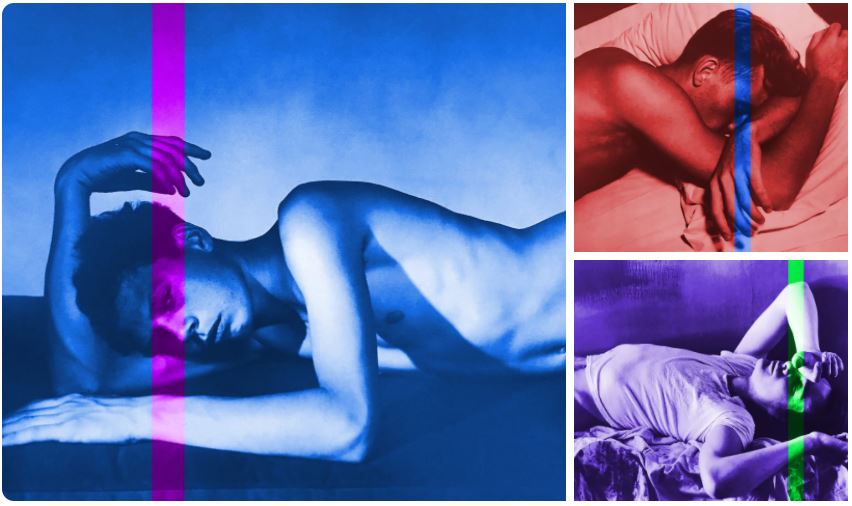 Why we love it
---
Male-only bunkroom
Affordable, quiet, safe option
Lofted bed with a slide!
Unique space with homey vibes
Looking to reminisce on your time hosting sleepovers at uni? This lofted bed will surely take you back to those golden days, gay style! And we have to admit that the hosts, gay couple Dave and Marco, will quickly begin to feel like old schoolmates!
Created to be a rejuvenating escape from the city that never sleeps, this space is perfect for single gay travelers who want an inexpensive base and aren't too fussed about privacy.
We particularly recommend Dave and Mark's place to gay travelers who want to make new friends…just like that dorm room from years before, the Brooklyn Bunkroom will be waiting for you at the end of the day, full of friendly conversation.
This gay gem is located in the up-and-coming hipster neighborhood of Brooklyn called Greenpoint, which is famous for its trendy restaurants and galleries/art studios in converted warehouses. Distance-wise, Greenpoint is roughly a 30-minute subway ride to the gay scene in Greenwich.
05
The Stonewall Room at Incentra Village Guest House
West Village, Manhattan – private room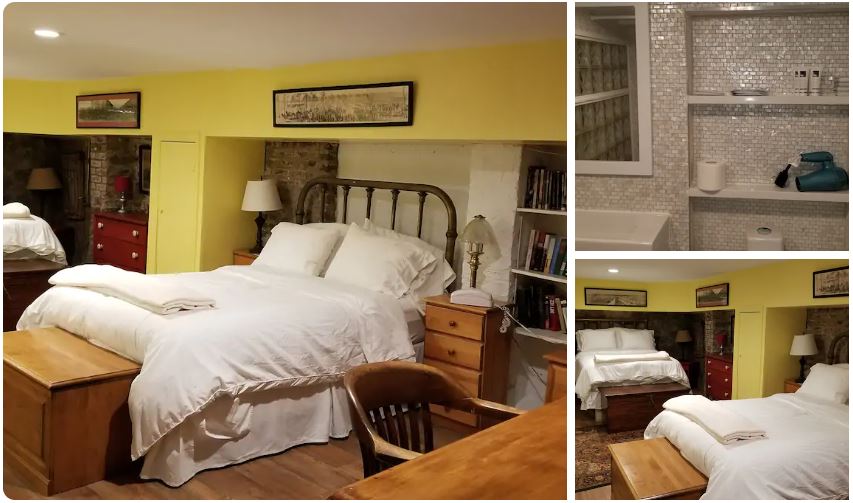 Why we love it
---
Little noise for sleeping in late
A value stay in NYC
Hosts provide quick and easy communication
Reminiscent of a quaint bed and breakfast
This room at the Incentra Village Guest House carefully transformed basement drab into cottage-like fab!
We know that staying in someone else's basement sounds terrible… but trust us, when you're staying at this quaint, refreshing gay Airbnb, you'll feel nothing but comfort and security. Also, it helps that the below-ground location works well to drown out the NYC noise to provide a cozy and peaceful stay.
So, after enjoying a truly restful night at the Stonewall Room, you should be more than ready to hit the town. Definitely be prepared to visit the Chelsea galleries and the high line, which are both minutes down the road!
And on that point, location is the key with this quirky listing – located slap bang in the heart of the Manhattan gay scene in the Village, close to the Meatpacking District. Oh, you'll be fighting off all those Chelsea gay boys staying here, I'll warrant you that!!
06
Dazzling Apartment with Skyline Views in Prime Location
Washington Square, Greenwich Village, Manhattan – entire apartment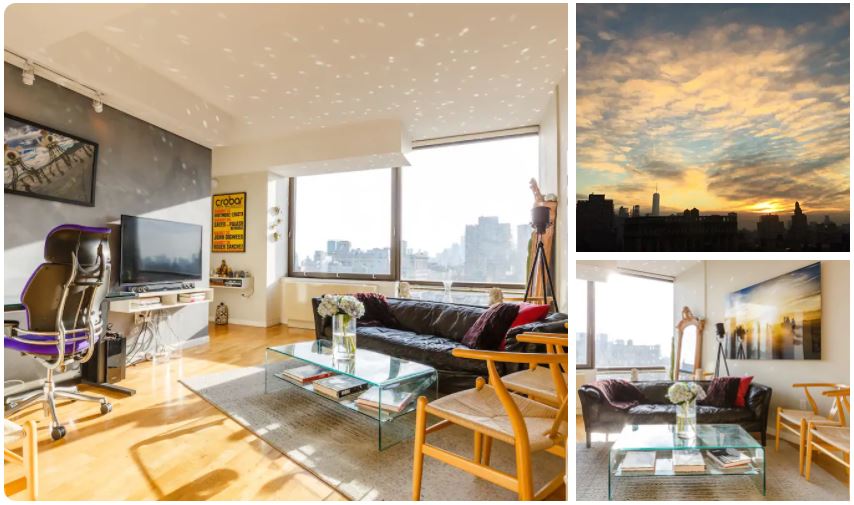 Why we love it
---
Near the busy nightlife scene
Includes solar and black out shades
Tons of natural light for selfies
Connections to lots of subway lines
Looking to combine luxury with adventure? Then this Washington Square spot is the right place for you! Upon first walking into this New York apartment, you'll be greeted with a gorgeous panoramic view and tons of natural light.
Despite having just one bedroom and one bathroom, there is an abundance of comfortable space to lounge and relax. If not for the ideal location, we'd probably suggest that you stay inside the incredible space curated by your generous host, Mike.
However, right outside the doorway, Manhattan beckons in all its glory. We mean it when we say that you will be mere steps from the best theaters, shops, restaurants, and of course, the famous gay scene of the Village. Staying you're located in prime Manhattan gay real estate – minutes from the Village, Chelsea, and the picturesque Union Square Park.
And that gorgeous Manhattan skyline view? OMG – simply dazzling, especially at night!
07
Gay/Family-Friendly Neighborhood
Brooklyn – private room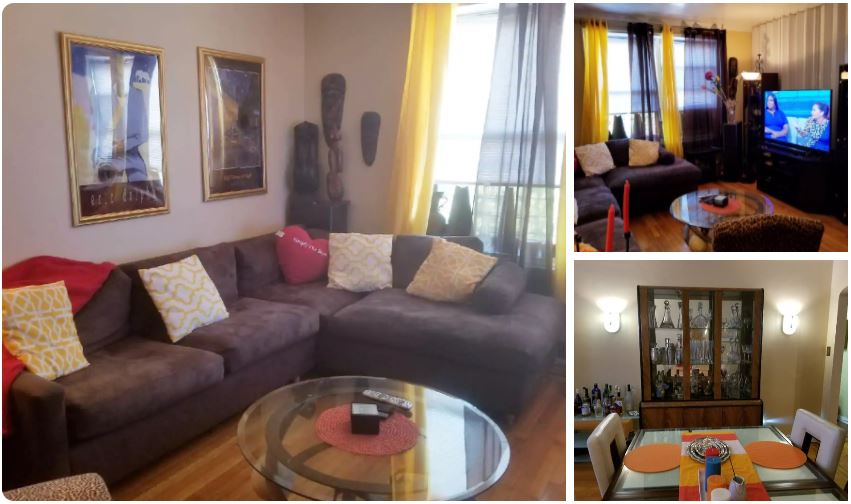 Why we love it
---
Safe environment for LGBTQ guests
Across the street from the Q train
Nice and respectful host
Cozy, no-frills decor
Sometimes when you're visiting a busy location, it's nice to return to a no-frills, homey environment to unwind. That vibe is precisely what you will find in Anthony's private room. Located in Brooklyn, you'll have access to a kitchen, bathroom, living room, and laundry room alongside your room.
The decor includes exciting pops of colors and prints. We love all the little touches included in the stay (especially the complimentary continental breakfast).
Still, above all else, we are thrilled to know that the home is settled into an extremely safe neighborhood. Feeling safe is one of the most essential parts of enjoying a vacation you know!
Location wise, this gay gem is located right in the heart of Brooklyn, further out from downtown Manhattan than the other listings in this article, but across the street from the Q train, and four blocks from the B41 bus.
08
Private Room in Authentic Luxury Loft
Williamsburg, Brooklyn – private room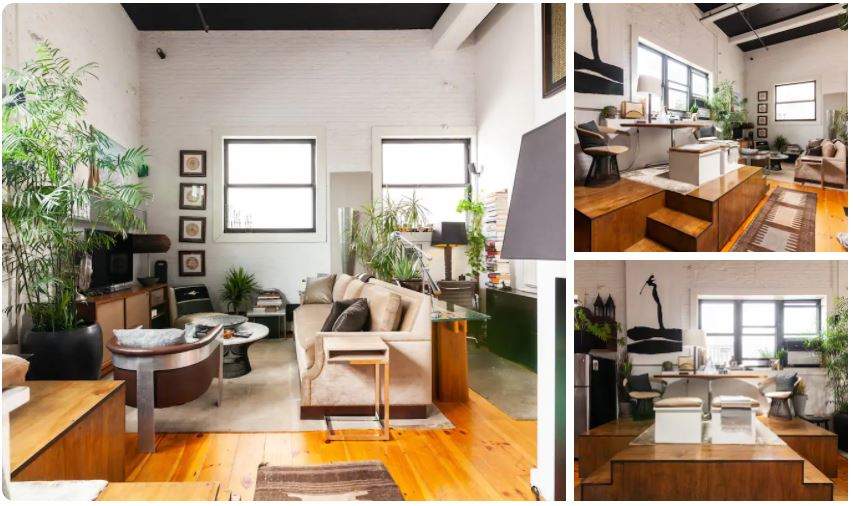 Why we love it
---
Shared space with a gay man
Breathtaking home with contemporary furnishings
Quiet and cool neighbors
Surrounded by plants while indoors
In Brooklyn, this private room, hosted by a lovely gay man named Thomas, is every interior designer's dream stay. The inside perfectly captures a clean, modern aesthetic that contrasts beautifully with the exterior's old brick.
Despite being a two-bedroom loft, the place feels as though it could fit plenty more people.
The bedrooms reside on the home's upper level, while the kitchen, dining room, and living room take up the bottom floor. The kitchen is incredibly stunning – in a way that makes you think back to all the romantic New York City movies that made you fall in love with the city in the first place.
Thomas' luxury loft is located in Brooklyn's hip neighborhood, Williamsburg. What used to be quite a run-down area of NYC is today a super trendy "Mini Berlin" – a center for indie rock and electroclash! Put it this way – Apple has opened its own storefront in Williamsburg! Also, be sure to check out Metropolitan nearby, which is one of the best gay bars in Brooklyn.
09
Paradise in Gay Cherry Grove, Fire Island
Fire Island – entire home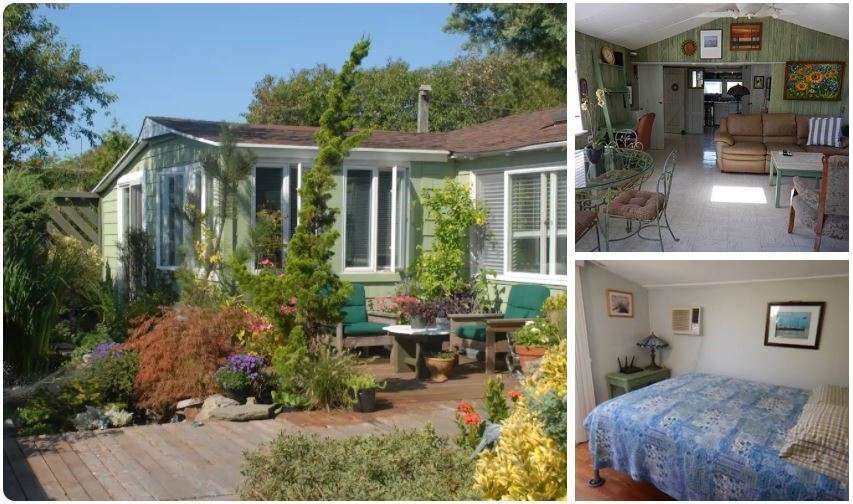 Why we love it
---
Completely fenced, private home
Outdoor garden and koi pond
Rustic beach cottage close to town
An ideal choice for a group of gay friends
Fire Island is one of our favorite gaycations in the US. We cannot get enough of the beachy vibes and constant connections made with gay travelers from across the world.
Thankfully, with the location being quite the gay mecca, there are plenty of welcoming places to call home for the duration of your vacation – including Robert's charming cottage!
The outside feels like a jungle, while the inside brings back memories of a rustic farmhouse. Included in the house are two bedrooms, one bathroom, a koi pond, and an outdoor shower to rinse off those sandy afternoons at the beach.
Given its location in the heart of Fire Island, we highly recommend booking well in advance, especially during the summer months when the Manhattan boys head over in their numbers!
Robert's cottage is ideal for a group of fabulous boys heading to Fire Island for their big gay weekend…definitely sign us up to stay on our next trip, please!
10
Diva Suite in Cherry Grove
Fire Island – private room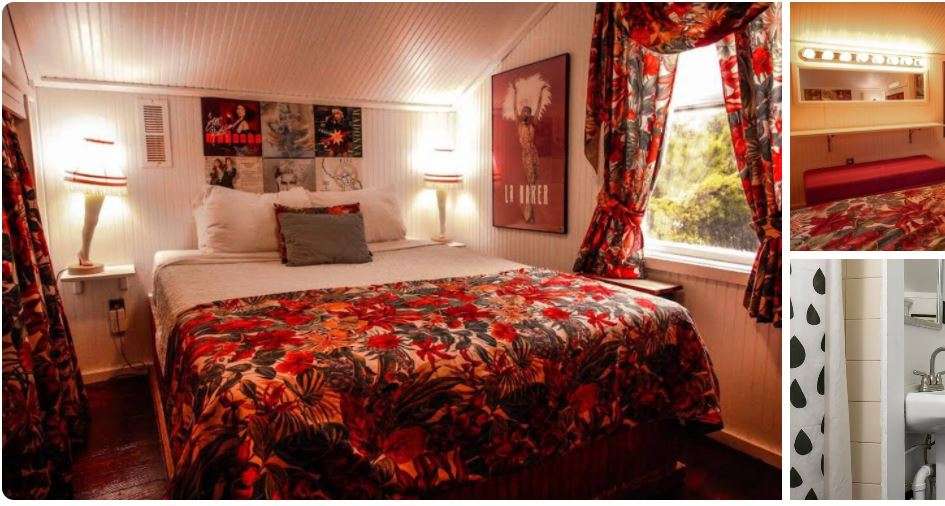 Why we love it
---
Newly refinished bedroom
Campy theater themed room
Located by the bar and restaurant scene
Hosts create welcoming environments for friendship
Daniel's Diva Suite – we'd book this just for the name!
When we say that we're obsessed with staying at specific lodgings that stick to a super fun and campy theme, we sure mean it!
The Diva Suite, which is located on the upper level of host David's Fire Island home, is ideal for any gay man who worships the theater.
Plus, if you're looking to make a new friend, then this will definitely be the place to be! David provides a fun atmosphere for all who come to visit. He gives all of the best tips for exploring the island and makes you feel as comfortable as possible in his finely curated party paradise.
If you're heading to Fire Island for your first time and feeling a little overwhelmed by it all (we've all been there!), then this is definitely the option we recommend checking out. It's perfectly located on the island, right by Cherry Grove, so you're close to all the gay action.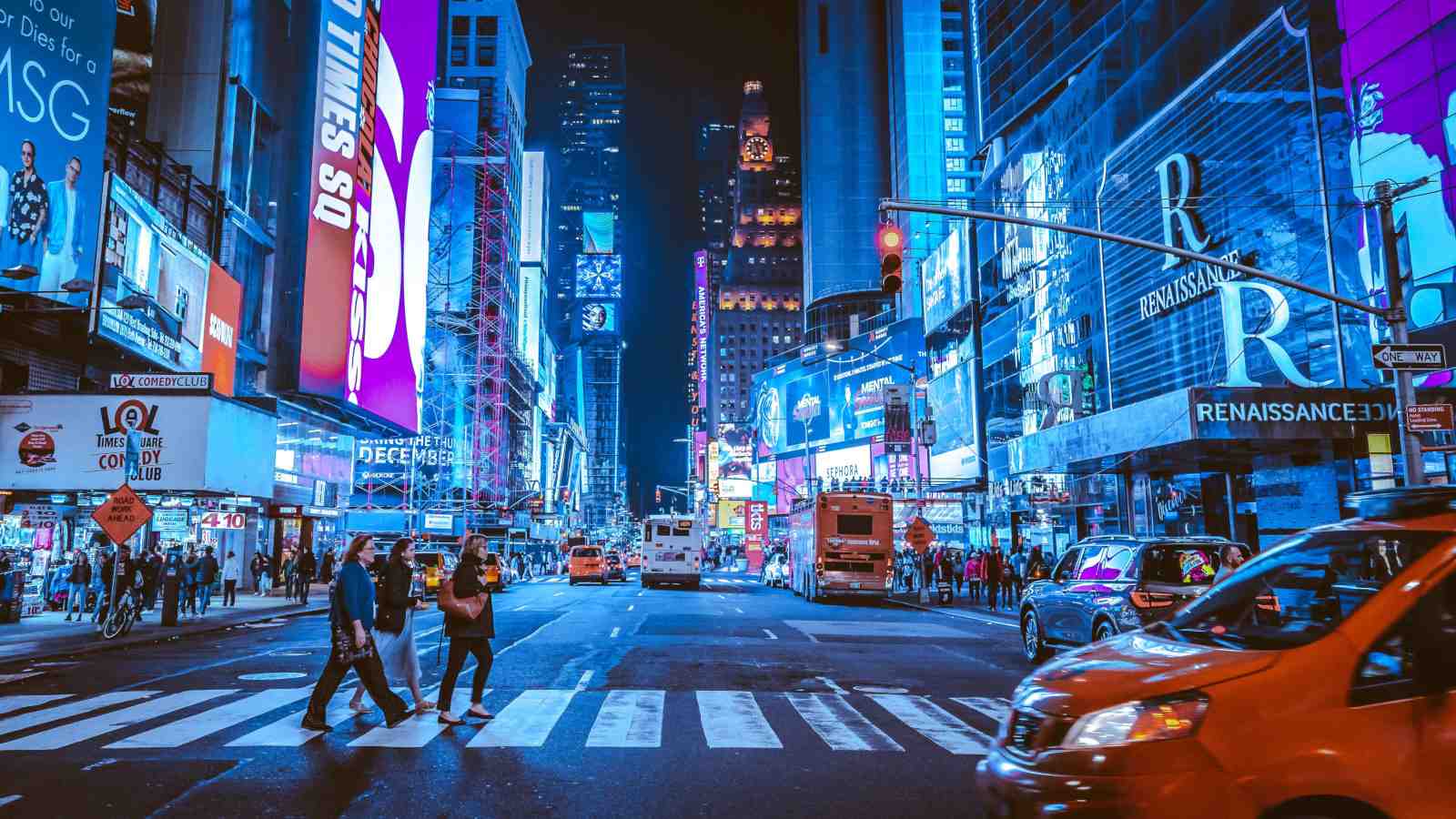 What to do in New York?
You could spend years in New York City and never get bored because there is SO MUCH to do! From restaurants to museums, parks, art galleries, theater and vibrant neighborhoods, this is a city that truly never sleeps.
---