The train from Mongolia's capital city, Ulan Bator, to Beijing in China was the final leg of our Trans Siberian adventures.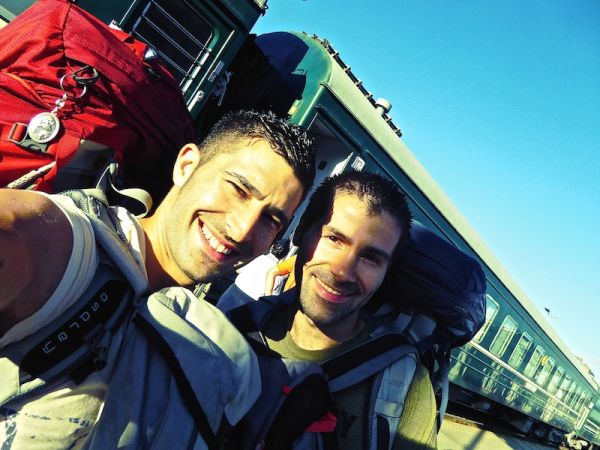 The journey took around 30 hours and involved a stop over at the border to literally change the bogies (wheels) on each carriage.
Changing wheels: smaller Chinese train tracks
The railway track gauges in China are smaller then the ones used in Central Asia.
Therefore, the wheels have to be replaced to fit the Chinese tracks.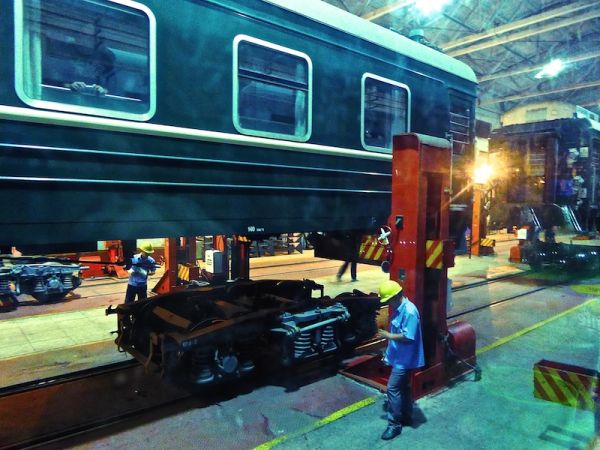 We arrived at 1am at the border and after practising our first "ni hao"s (Chinese for "hello") with the polite Chinese boarder control police, our trains went into a nearby train shed.
The boarder control and even the train female attendants ("The Provodnitsas") all left the carriages to help outside with the changing of the wheels: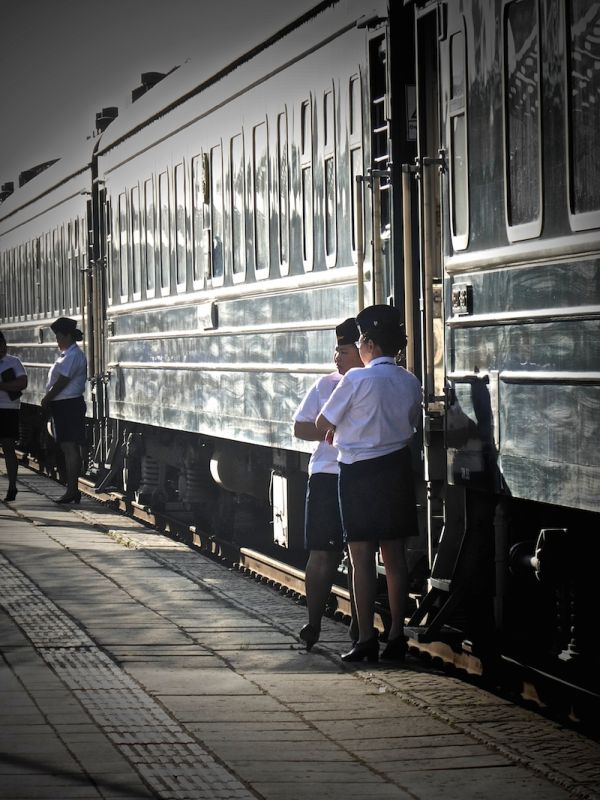 All the passengers remain locked inside their carriage. This meant that the air conditioning was switched off and the toilets all locked shut for the duration of the wheel changing performance outside.
The train was then separated into two, one half going one side of the train shed, the other half next to it: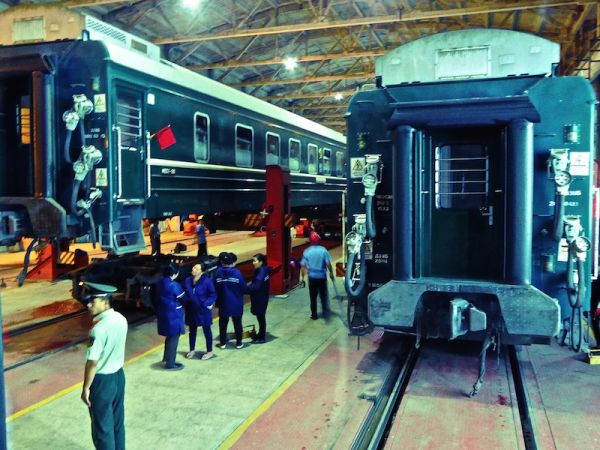 Each carriage was then separated, lifted up one by one, and the Mongolian wheels removed:
Then, the smaller Chinese wheels were inserted: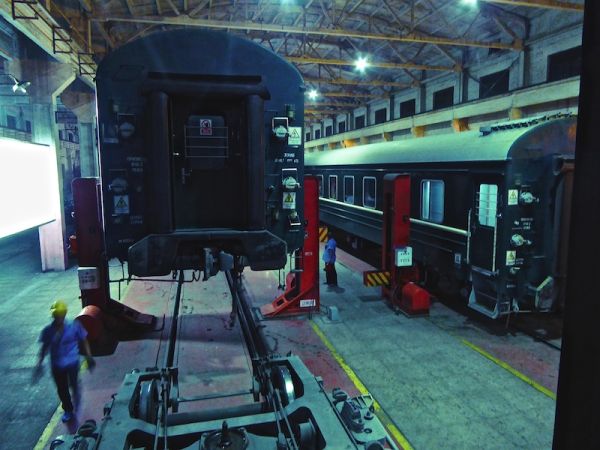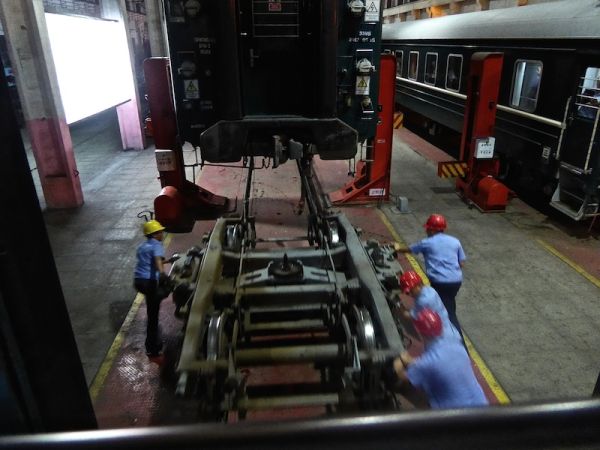 The carriages were then placed back down and reconnected with one another, with a loud thump:
The whole process took around 3 hours.
At the end, we were allowed out of our carriages for a quick break at the Chinese border before the journey to Beijing continued.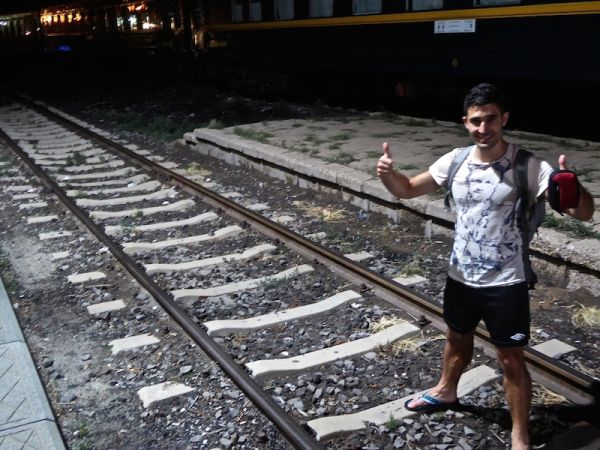 OUR FAVOURITE TRAVEL TIPS
⭐️ TRAVEL INSURANCE — We recommend you always take out travel insurance before your next vacation. What happens if you suffer from illness, injury, theft or a cancellation? With travel insurance, you can have peace of mind and not worry. We love World Nomads travel insurance and have been using it for years. Their comprehensive coverage is second to none and their online claims process is very user friendly.
⭐️ SAFETY & SECURITY — All travelers can sometimes encounter danger when traveling. CloseCircle is your "virtual body guard" mobile app which provides security alerts and support wherever you are in the world. They have a 24/7 emergency response team monitoring their users who will contact you immediately if the SOS swipe button is activated. Support can include anything from practical advice, to free evacuation from areas with extreme weather or security risks. You can read more about CloseCircle in our article about how to stay safe whilst traveling.
⭐️ ONLINE ANONYMITY — A VPN (Virtual Private Network) is a must in many countries: it allows you to surf anonymously and maintain your privacy whilst traveling. You'll particularly need it in countries where dating apps are blocked by the government. We recommend ExpressVPN, a reliable and cost effective service which we used and loved during our travels.
⭐️ HOTELS or APARTMENTS — When we plan a trip, we always look for the best hotel deals. We love Booking.com because not only do they have a comprehensive listing of accommodation options, they also offer the best prices. Added bonus: they provide 24/7 support and free cancellation for most listings.
⭐️ SIGHTSEEING and ADVENTURES — When we travel somewhere, we like to seek out the best experiences, whether it is cooking with locals in Bangkok, hiking on a glacier in Patagonia, or going on a wildlife safari in Sri Lanka. Our favorite place to look is GetYourGuide because they have over 30,000 highly rated activities, a user-friendly booking process with free cancellation and a 24 hour customer support.
This article contains affiliate links. If you click on them, we may receive compensation which keeps our website alive and helps us bring you to more destinations.