An Active Holiday in Larnaca, Cyprus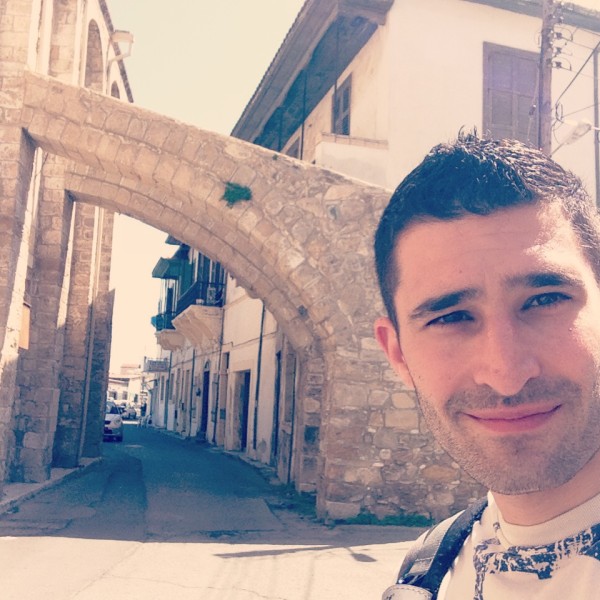 If you're headed out to Cyprus for more than the beach and the beer, a trip to Larnaca is a must, offering a heady mix of rich culture, outdoor adventure, and no shortage of sandy coastline for when you finally find time to relax.
SCUBA DIVING
If like us you're into scuba diving, the waters off Cyprus have some the best submerged wrecks in Europe, not least because many of them were sunk deliberately (and responsibly) to encourage sea-life and tourists alike.
The two main wrecks off Larnaca though, were sunk quite by accident:
#1

The Alexandria

The Alexandria is a fishing vessel that was dragged out from the harbour after it began to sink and now sits 32 metres deep.
#2

The MS Zenobia

The MS Zenobia is a roll-on, roll-off ferry that sank in 1980 after all passengers and crew were safely evacuated.

The Zenobia now lies 40-metres down and houses the remains of its cargo and vehicles like an underwater mausoleum, and both wrecks are home to a variety of sea-life such as amberjack, barracuda and triggerfish.

Wreck diving can be pretty dangerous though and you'll have to have completed a PADI Advanced Open Water qualification to dive the Zenobia.
OTHER WATERSPORTS
Diving isn't the only amphibious activity you can enjoy in Larnaca as its stunning coastline is a great place for a range of watersports. If you're a thrill seeker you can try out jet-skiing or paragliding. If you're not quite that daring but fancy some fun you could try a banana boat ride, or if you're just out for a leisurely day on the beach you could take out a pedalo.
For more information on what's on offer, try any of Larnaca's three main watersports operators: Central Water Sports, Anemos Water Sports, or K&L Foinikoudes Water Sports.
CAMEL RIDING, OH YEAH!
Back on dry land, and just 15 minutes outside the city, traditional eastern Mediterranean camel safaris take place at the Camel Park in the countryside village of Mazotos. This reminded us of our more exotic travel experiences riding camels through Khongoryn Els in the Gobi Desert in Mongolia.
Once here you can not only feed and ride the camels you can also explore the park's picturesque grounds or cool off in the pool.
SOME GREAT HISTORY
The Pierides Foundation Archaeological Museum houses remains and artifacts from prehistoric times, the Middle Ages and both the Roman and Byzantine Empires. The collection was started by Demetrios Pierides in 1839 and has passed through five generations of the family to become the oldest private museum on the island.
AND A LOT OF ADVENTURE
If you've time to take a short trip out of Larnaca the Sayious Adventure Park is well worth a visit.
Sitting just over 40km away from the city, the family-run adventure park offers up all kinds of outdoor pursuits including off-road buggies, and ATV trail, archery, drift buggying, paintballing and wall-climbing.
And if you've got the kids in tow, there are adventure packages available for all the family.
As you can see, Cyprus is more than just a place to drop off your bags and drop out on the beach. An active holiday in Larnaca is open to you almost as soon as you step off the plane.
Check the BBC Weather guide for details of the year long climate to help you plan your trip and book your dream Cypriot holiday with Olympic Holidays.