5 Features You Will Love About the Pepo app
Since starting our journey with the Pepo app earlier this year, we've grown to love it a lot. Our Nomadic Boys Gay Travel channel has an active engaged group of 4,500 fellow Pepinos who have been sharing and contributing to our big adventure across Latin America.
Pepo is a social media app which enables you to create a Channel, into which you can post photos, videos, anecdotes, reviews, and more. You can invite people to join your channel to grow it, and then interact with them. You can also follow other channels depending on your interests.
These are our 5 favourite Pepo app features from this super cool social networking app, which we have been using to document our travels over the past year.
There's a channel to suit everyone
There are channels for everyone, whatever you're into. As foodies, we love the Cooking channels where users exchange and discuss recipes. We are very passionate about fitness, so the Body Weight Training channel is another we love to follow. We also love our luxurious splurges during our travels, so we often use the Luxury Travel channel for inspiration.
There are also channels covering the best hipster bars in Berlin, lesbian travel tips, advice for budget travellers, men's fashion, advice for single gay travelers, specific channels to locations like Bali, Moscow or Amsterdam, and many many more.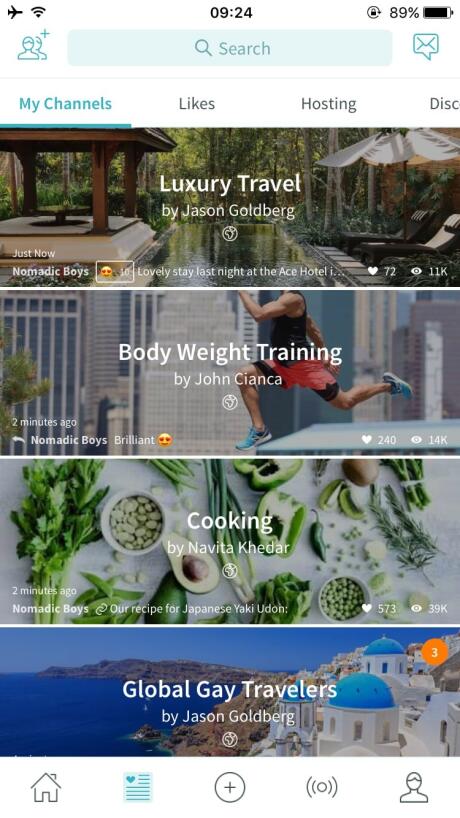 The gay boys, we love it
Even within our gay travel community, Pepo has a channel to suit any niche you can imagine!
For example, if you search for "gay" in the Channels tab, over 50 results come up, ranging from gay location specific channels, to channels about gay backpacking, Eurovision, gay dating, bears travelling, international gay hosts, single gay travelers and many more.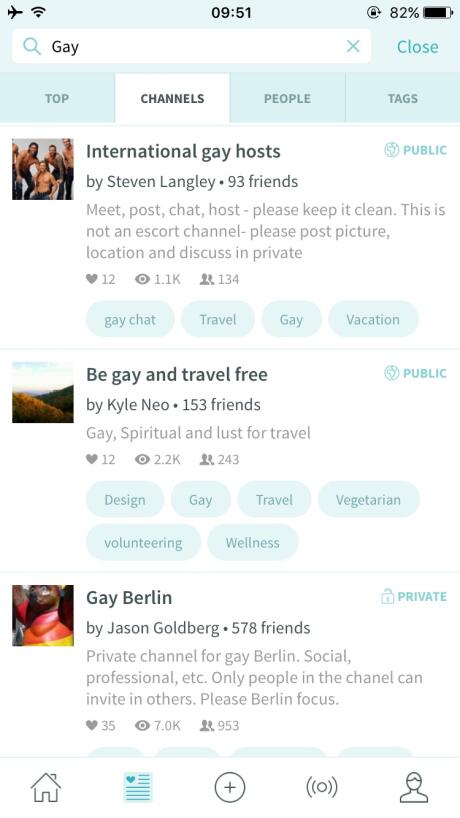 Fun and super easy to use
Pepo has been designed to make it very easy to use. At first we were a bit overwhelmed (and impressed!) by all the many different channels available to join, especially for our gay community, but you quickly get to grips with it.
Everything is neatly organised with a Home tab to explore – much like your Facebook newsfeed, as well as a tab for your notifications, another for your profile and one listing the Channels you're following.
Pepinos (what we call users of Pepo) are an active bunch and frequently engage with our content, which makes it even more rewarding and extremely fun to use. For example, check out this recent Venezuelan Pepino contributing in our Channel from Uruguay: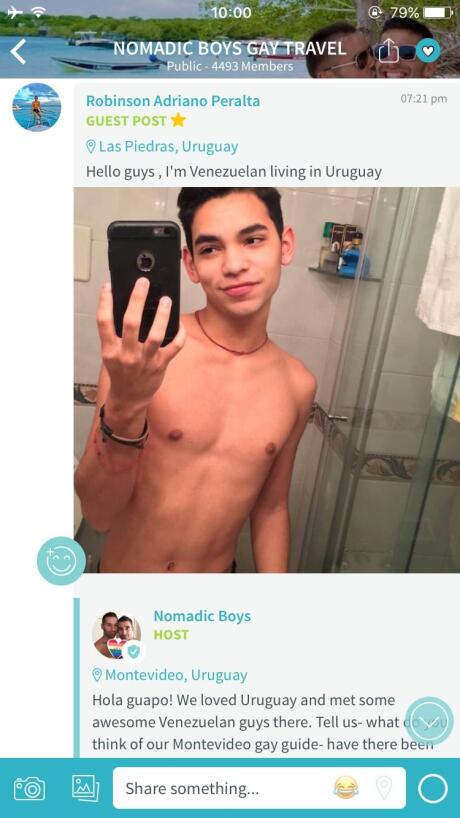 Spotlight 24 hour videos
The Spotlight feature allows you to upload a short 15 seconds video to your Channel, which remains active for 24 hours before it is archived. The Spotlights are automatically featured, so that when your Pepinos open up your channel, they will instantly see it first before anything else. This makes it a very handy way to draw attention to a particular important theme or topic.
We also love the Spotlight feature because you can add Geo tags and filters to them, as well as writing text on them to personalise them even more.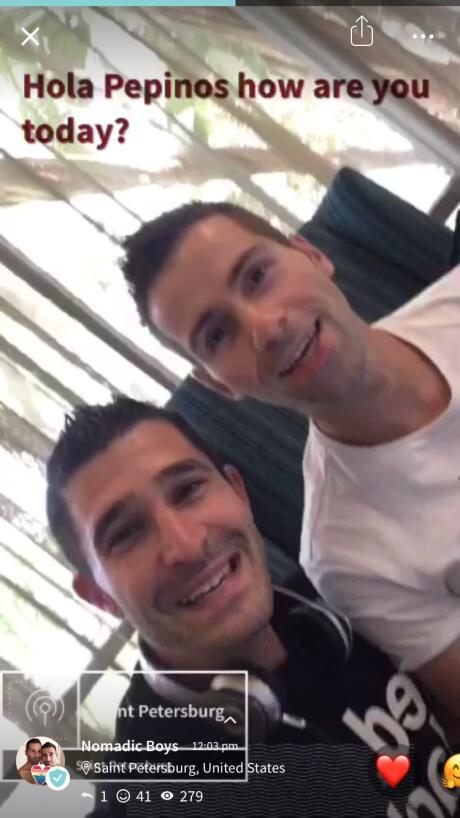 Live Q&A sessions
This is a cool way to get up close and intimate with your followers by hosting a Live Q&A session from 15 minutes to 4 hours long. It's a great way to engage with followers and to share tips by answering questions they may have.
We frequently get asked about the gay scene in specific locations or general tips about what to do in places our Pepinos are planning to visit. These are then shared by Pepo on Twitter, which further magnifies the audience to discuss each topic.