10 interesting facts about Thailand you didn't know
We love Thailand! It was the first place we visit in Asia and over many years of travelling, continues to captivate us in many ways.
The Thai people are some of the friendliest you'll meet, the Thai food is world famous for good reason and Bangkok has one of the best gay scenes not only in Asia, but in our opinion, in the world.
This is our 10 favourite interesting facts about Thailand following our many trips to the Land of Smiles.
Jaw droppingly cheap surgery
It's no secret that people all around the world come to Thailand for access to some of the best surgeons and dentists for a fraction of what you'd pay back home. In our ladyboy interview with Regina, she told us Thailand is famous for having the best doctors, who are the best in Asia because as well as being cheaper than elsewhere else, they're also efficient, open minded and do everything with the most endearing smile you've ever seen. Regina in particular recommended Dr Theerapong who has a clinic in Rama 2 next to the Central Mall in Bangkok.
And those famous smiles? Good quality dentists are also available at a low budget. Many people come to Thailand just to have dental implants – a genius idea: mixing your important surgery with a holiday in one of the world's most exiting countries. We used Medigo to find a broad selection of accredited dentists in Thailand when we were living here a few years ago.
Don't offend the king!
The King of Thailand Vajiralongkorn is idolised and revered by everyone in Thailand, almost as a god-like symbol.
Thailand has some of the strictest lese majeste (injured majesty) laws in the world. Defaming or insulting The King is a criminal offence and you risk several years imprisonment under Thai law. This applies to foreigners as well. In 2007, a 57 years old Swiss national (Oliver Jufer) was sentenced to 10 years for accidentally spilling black paint on a portrait of The King in Chiang Mai while drunk. He was eventually pardoned.
You risk being arrested if you deface or even step on the currency (which has The King's image on it) or as one nurse recently found out, wearing black on The King's birthday on 5th December 2014, or failing to stand for the Royal Anthem in the cinema.
Two national anthems
Thailand is one of the few monarchies (like Denmark and Sweden), which has a separate National Anthem for the royal family as well as anthem for its citizens. The Thai Royal Anthem, (the Sansoen Phra Barami) is performed during state occasions and before a film in the cinema begins. When the Royal Anthem plays in the cinema, you are obliged to stand in honour.
Equally, the people's national anthem, the Phleng Chat Thai  is just as important. At around 8am and 6pm in Thailand, it is played in all public places from a loudspeaker. Thais are required by law to stop whatever it is they're doing, stand still and respect it for the few minutes it's playing.
When we first arrived at Sala Deung Sky Train station, we tried to ask people for the correct exit to leave the station and got extremely confused when we saw everyone standing still completely immobile. The man we asked smiled at us, gestured "one minute" with his fingers and then went statue-esque, and later explained.
 Bangkok's full name…what a mouthful!
Although the city is known as Krung Thep Maaha Nakhon in Thai, its full ceremonial name is:
"Krungthep Maha Nakhon Amon Rattanakosin Mahintharayutthaya Mahadilok Phop Noppharat Ratchathani Burirom Udomratchaniwet Mahasathan Amon Phiman Awatan Sathit Sakkathattiya Witsanukam Prasit"
The name is listed by the Guinness World Records as the world's longest place name and Thai children are taught to sing it as a way to remember it, as this sweet boy we met in Silom demonstrated to us:
Strict internet censorship laws
It's not quite as strict as China, but since 2008, the Thai government invested around 500 million bahts (£10 million/$15 million) to build a gateway to block websites containing content defaming the monarchy, porn and anything with "improper content and language aimed at inciting hatred and undermining national security for political or other reasons".
We tried to open this article by the Daily Mail about Thailand banning scuba divers from damaged coral reefs, but instead got this message:
Don't leave the house commando!
Apparently both are illegal, so always wear underwear when in public in Thailand and don't drive shirtless.
Not sure how this would be checked but we couldn't find details of anyone who'd been arrested for going in the streets commando. Sebastien decided to do his own practical research and had no problems from the Thai police:
Saimese cats
Siamese cats originated in Thailand where they are called "Wichian Mat", meaning "Moon Diamond". Siam was the former name of Thailand until 1949.
Giving a pair of Siamese cats to a bride on her wedding day is a gesture of good luck to her marriage.
Siamese twins
The name, "Siamese twins" comes from the first reported case of conjoined twins, brothers, Eng and Chang Bunker, born in 1811 in a village near Bangkok, who were joined at the chest.
Both brothers married and had 22 children between them. Eng died in 1873 from pneumonia and Chang died a few hours later.
Largest exporter of rice
Thailand has historically been the biggest exporter of rice. It lost out to Vietnam and India recently but is apparently set to reclaim the title in 2015 according to the Bangkok Post with shipments estimated at 10-11 million tonnes this year to places like China, Nigeria, Iran and the Philippines.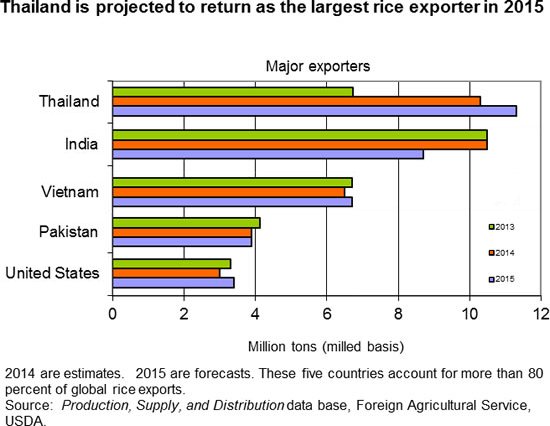 Giant lizards roaming free!
The monitor lizard is the world's largest living lizard and is native to Thailand. They can grow as long as 2 metres (7 feet), are carnivorous but generally not harmful to humans.
They are common throughout the Thai islands and we spotted this one at Koh Adang when we were island hopping:
Watch our video Thailand travel video and enjoy our underwater adventures as we island hopped through this beautiful country:
For more inspiring advice, check out Paula of the Contented Traveller's tips for Bangkok for first timers.