The Mexican cuisine is so varied and heaps of fun to discover.
The food of Cancun in the Yucatán Peninsula has strong influences from the Spanish and the Aztecs, but its origins can be traced some 9,000 years back to the Mayans. This ancient empire migrated here and brought with them traditions like open fire cooking in ceramic pots and ingredients like batata (sweet potato), beans, corn, chilies, avocados and tomatoes. Bean paste on corn tortillas? That'll be a Mayan creation.
Cancún has plenty of foodie experiences to explore with a variety of excellent restaurants. Here's the famous and best food of Cancún we've stumbled on.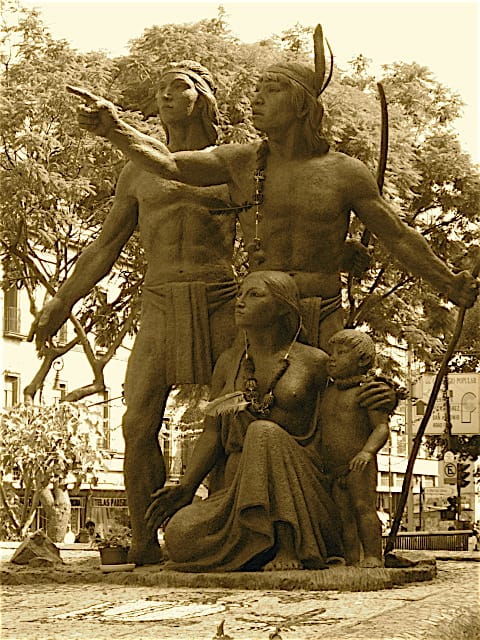 #1

TRADITIONAL TASTES

If you're heading out to Central America and are after a true taste of Mexico, Cancun certainly has some of the best spots to suit all budgets.

La Destileria is the best place to sample some of the traditional flavours and despite the stereotype of Mexico food being meat heavy, vegetarians are well accommodated here. La Destileria has local musicians who play from table to table and serve up a mean Kiwi Margharita.

Casa Tequila is another great spot for getting up close and personal with the local culture. It is nestled right in the heart of Punta Cancun where all the action is and always has plenty of atmosphere. It is famous for its yummy and super fresh pulpos (octopus) and enchilladas (corn tortilla roll filled with meat, cheese, beans and more). Goes down well with their delicious Margharitas (noticing a theme developing here?)

La Habichuela is the place to come for a truly upmarket experience, in a setting which will make you feel like you're a Mayan Queen. They serve up delicious fresh fish, the Grouper Supreme is the specialty not to miss. How best to wash it down? Margharitas of course, but look out for their unique shrimp cocktail!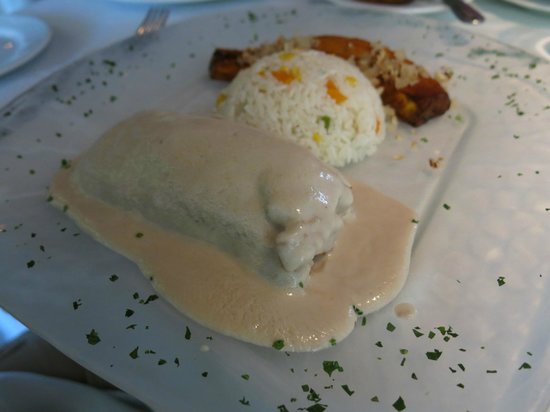 #2

FAST AND FLAVOURSOME

Quick bites are big business in Cancún, with a a busy street food scene wherever you look.

Tacun is famous for its tacos and has a huge variety. Chorizo taco is one of the tastiest and locals come here for an evening of taco and beers.

Parque las Palapas is considered the real heart of Cancún and should be top of your hit list. This is the place to spoil yourself with street food from churros, ice cream, tostadas and more.

Sopa de lima is the famous Yucatán lime soup and very popular with the locals. It's a a zingy soup, made from corn tortillas, with lime, chicken, avocados, vegetables and plenty of spices, quite similar to the Greek Easter avgolemoni soup. Sopa de limon is sure to fire up your taste buds in true Mexican style.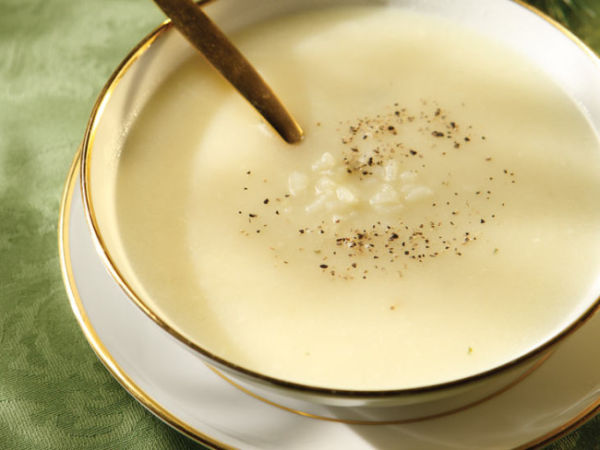 #3

SWEET TREATS

Room for dessert? There's always room, right?

If you're in street food territory, sampling marquesitas is a must. These are yummy Yucatán specialties of thin, cooked dough, oozing with a filling of your choice.

Another popular sweet dish you'll find in both restaurants and street food stalls across Cancún are churros. Churros are fried doughnuts, which are sprinkled with cinnamon. They are a popular evening snack to up the calories after a night of dancing.

Chocoholics need to head over to Ah Cacao Chocolate Café. They are one of the best places to get desserts in the city. Highlights include Mexican spiced chocolate, delicious chocolate flavoured coffee, silky smooth ice cream, crunchy choc cookies and more.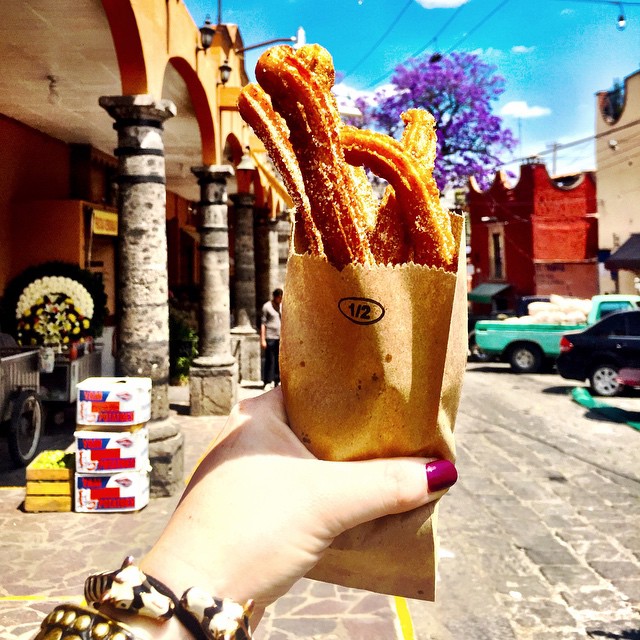 #4

WASH IT ALL DOWN WITH…

As well as sampling the culinary delights, don't forget to treat yourself to some of Cancun's best tipple. You'll find extensive lists of tequila in lots of restaurants. At La Destileria restaurant you can take a tequila tour to learn how the drink is crafted.

Margaritas are one of our favourite accompaniments to all meals and this is the place to get your fix of this awesome cocktail.

Coffee lovers are in for a treat here as the Mexicans know how to make a delicious coffee. You don't even need to go to a fancy place to find one. Wherever you order a simple Americano, you won't be disappointed.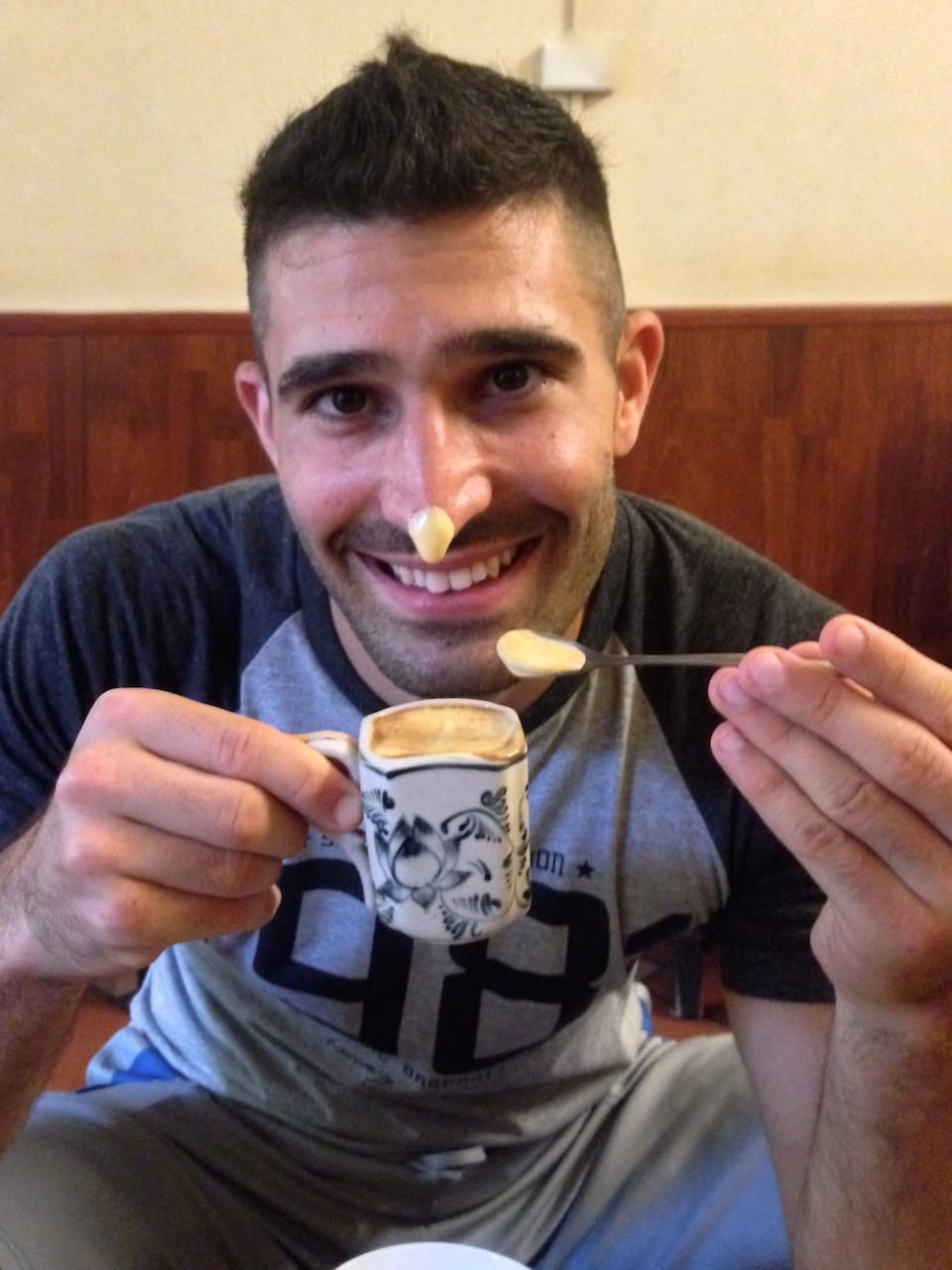 OUR FAVOURITE TRAVEL TIPS
⭐️ TRAVEL INSURANCE — We recommend you always take out travel insurance before your next vacation. What happens if you suffer from illness, injury, theft or a cancellation? With travel insurance, you can have peace of mind and not worry. We love World Nomads travel insurance and have been using it for years. Their comprehensive coverage is second to none and their online claims process is very user friendly.
⭐️ SAFETY & SECURITY — All travelers can sometimes encounter danger when traveling. CloseCircle is your "virtual body guard" mobile app which provides security alerts and support wherever you are in the world. They have a 24/7 emergency response team monitoring their users who will contact you immediately if the SOS swipe button is activated. Support can include anything from practical advice, to free evacuation from areas with extreme weather or security risks. You can read more about CloseCircle in our article about how to stay safe whilst traveling.
⭐️ ONLINE ANONYMITY — A VPN (Virtual Private Network) is a must in many countries: it allows you to surf anonymously and maintain your privacy whilst traveling. You'll particularly need it in countries where dating apps are blocked by the government. We recommend ExpressVPN, a reliable and cost effective service which we used and loved during our travels.
⭐️ HOTELS or APARTMENTS — When we plan a trip, we always look for the best hotel deals. We love Booking.com because not only do they have a comprehensive listing of accommodation options, they also offer the best prices. Added bonus: they provide 24/7 support and free cancellation for most listings.
⭐️ SIGHTSEEING and ADVENTURES — When we travel somewhere, we like to seek out the best experiences, whether it is cooking with locals in Bangkok, hiking on a glacier in Patagonia, or going on a wildlife safari in Sri Lanka. Our favorite place to look is GetYourGuide because they have over 30,000 highly rated activities, a user-friendly booking process with free cancellation and a 24 hour customer support.
This article contains affiliate links. If you click on them, we may receive compensation which keeps our website alive and helps us bring you to more destinations.