Som Tam is the delicious spicy Thai papaya salad, popular throughout Thailand and a staple in the many street food markets.
As well as being tasty, it's also a very healthy starter.
But, it's not called spicy without reason! We quickly learnt that grinding up chillies (in a pestle and mortar) makes a dish even more spicy than anticipated. So even if you have developed high spice tolerance levels, we'd still recommend a conservative approach to the chillies.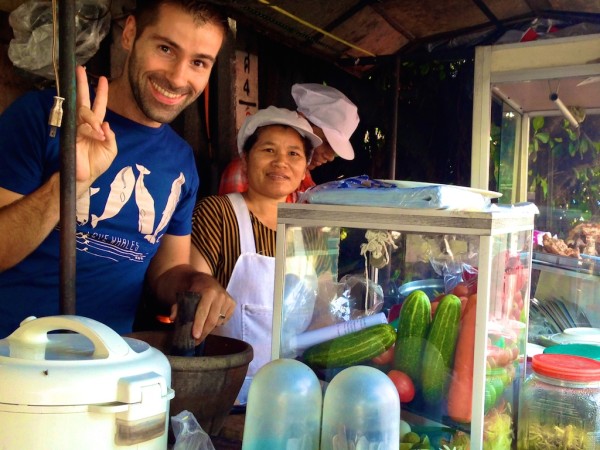 Ingredients for Thai papaya salad
400g of shredded green papaya (as an alternative use cucumber)
200 grams of toasted peanuts or cashew nuts
2 cloves of peeled garlic
Half a red chilli (more if you dare)
1 tablespoon of dried shrimp (or cubed tried tofu for vegetarians)
Half a piece of palm sugar (coconut sugar or use 2 teaspoons of normal sugar)
2 tomatoes, chopped
Juice of 1 lime
2 tablespoons of fish sauce (or use soya sauce for vegetarians)
200 grams of bean sprouts
200 grams of green beans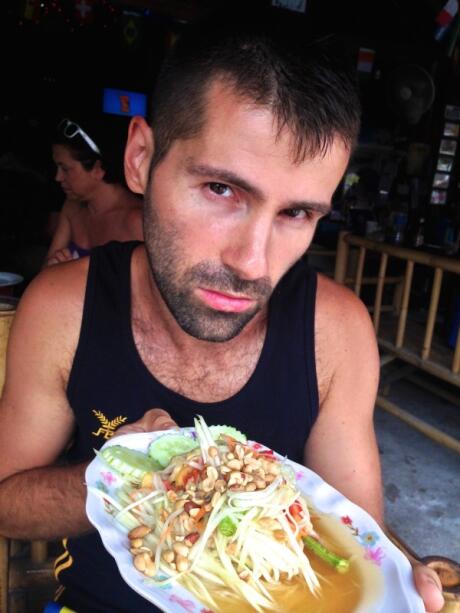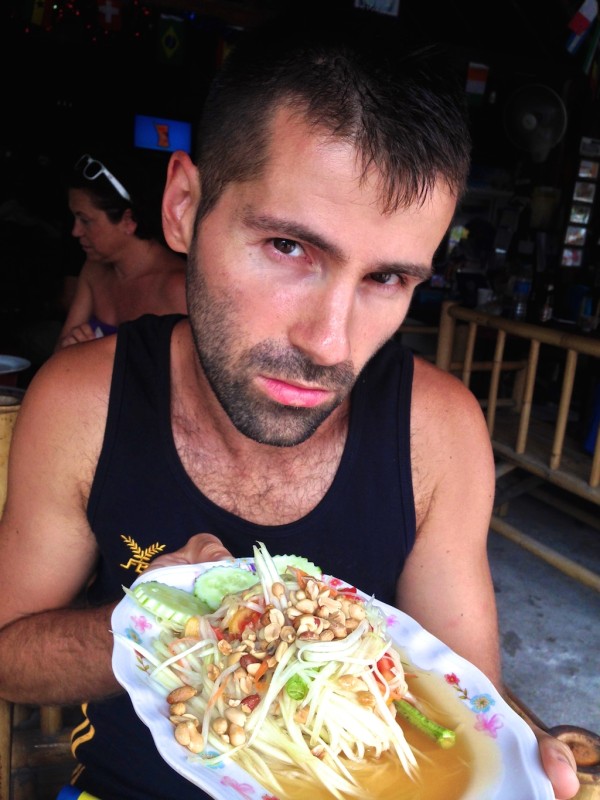 How to make Thai papaya salad
1. Crush the nuts with a pestle and mortar and set aside.
2. Shred the papaya into long slices (if not already purchased like this) and place in a bowl with cold water to remove excess starch.
3. In the meantime cut the green beans into 3cm pieces.
4. Mix the peeled garlic, palm sugar and half chilli in the pestle and mortar and grind it into a rough paste.
5. Add the shrimp (or tofu), peanuts (or cashew) to the pestle and mortar and continue grinding.
6. Remove the shredded papaya from the water and mix into and grind to the pestle and mortar mixture, not too hard but enough for it to soak up the flavours.
7. Mix in and grind the tomatoes, sprouts, green beans, lime juice and fish sauce (or soya sauce) to the pestle and mortar mixture.
At some street food stalls, we found that live crabs can also be smashed up and used as well, but we always felt too bad to try!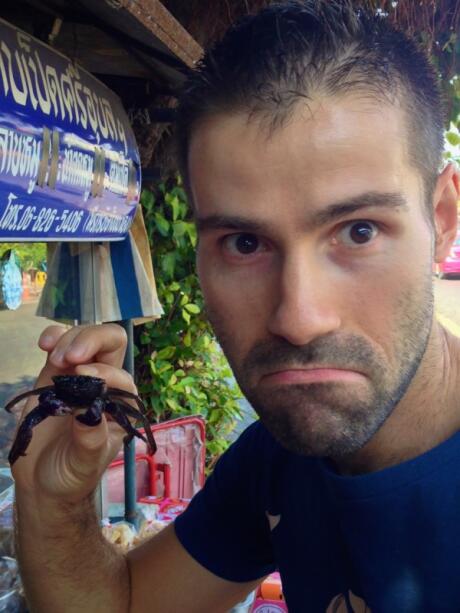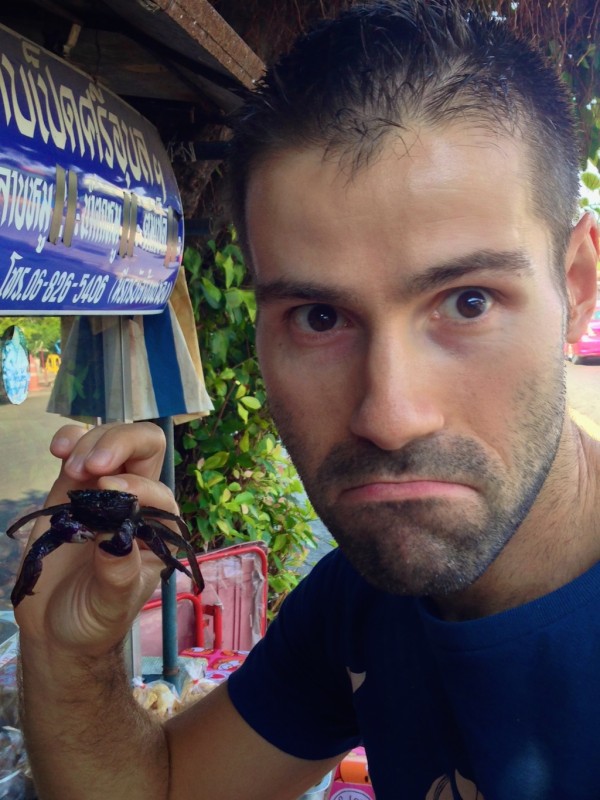 PLEASE PIN ME: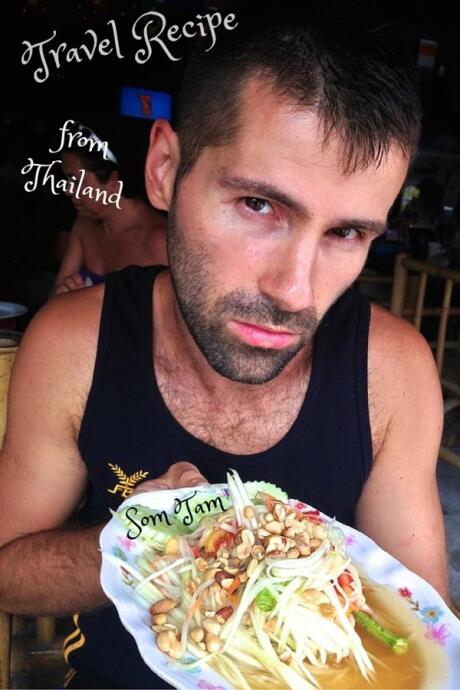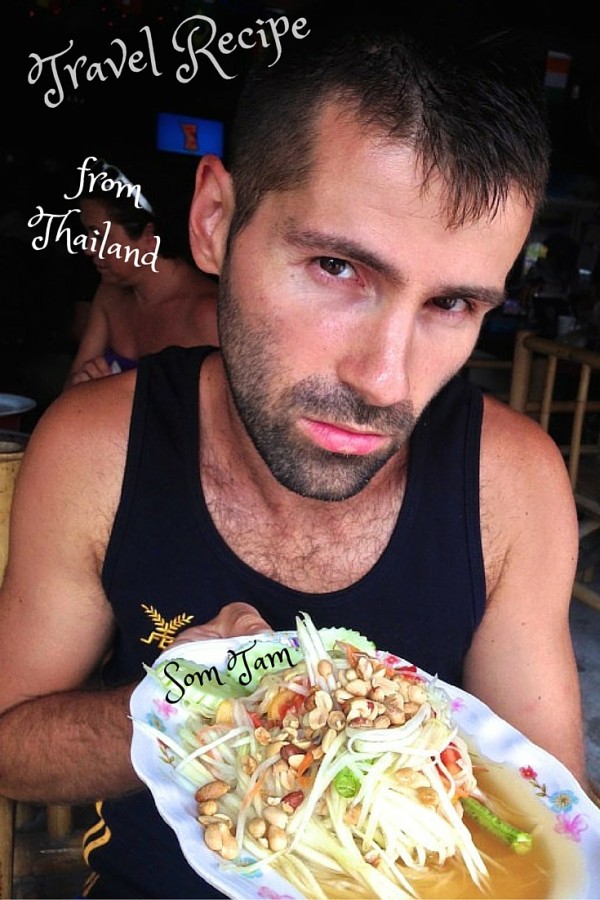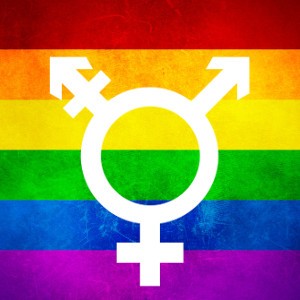 Advice for LGBTQ travellers to Thailand
Thailand is very gay friendly for LGBTQ travellers. The Thai are accustomed to foreigners and welcome everyone, whether straight or gay. We never had an issue booking a double bed in any of the hotels we stayed in Thailand. We think Thailand is one of the most gay friendly countries in Asia and particularly love the gay scene of Bangkok.