People of the Himalayan mountains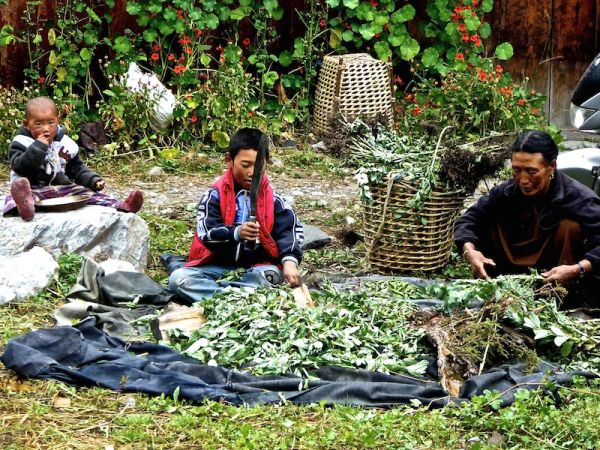 The Himalayas are a collection of mountain ranges that straddle Nepal, Pakistan, India, Bhutan and China/Tibet and have some of the highest mountains in the world.
The Annapurna is one of many mountain ranges across the Himalayas.  The Annapurna circuit trek takes you around this pretty mountain range and also through many mountain villages.
Here are some of the people of the Himalayas who we had the pleasure of interacting with during our Annapurna trek:
This family were going about their daily chores near Pisang village (3,300m):
At this famous Hindu temple at Muktinath village (3,800m), young Hindu men would strip down and run through these sacred fountains.  We can imagine that at this high altitude, the water wasn't terribly warm:
Our guide for this trek was Kiran Shrestha who can be contacted by email on: 833@yahoo.com
Watch more from our travel in Nepal in our awesome video: