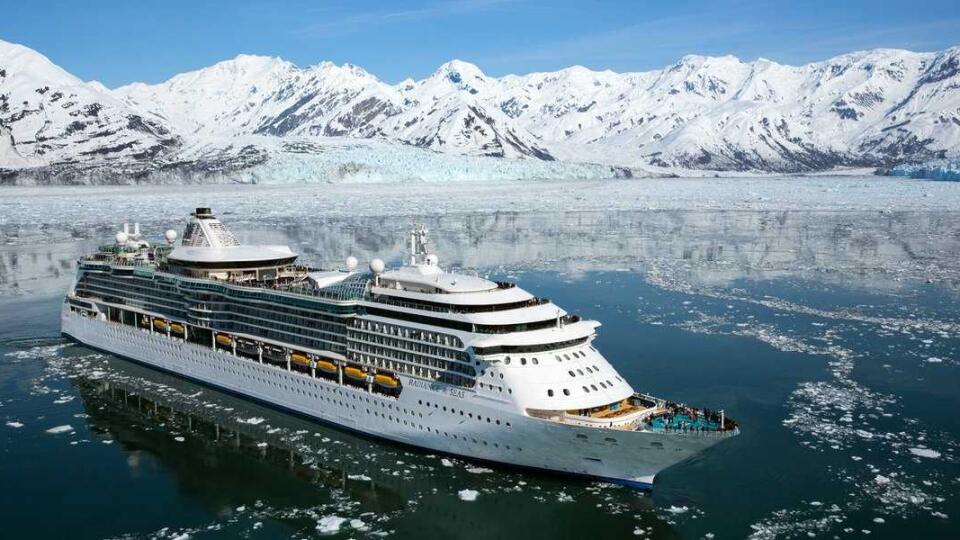 The cruise at a glance
---
Prices start from $1,166 per person
Dates: 1 July - 12 July, 2022
Huge luxury cruise ship
Ideal for luxury, wildlife spotting and history
This is a fabulous tour that seeks out and observes all of the types of bears which roam the wild Alaskan countryside, and the whales that are in the sea. It's also specially designed for bears and the guys that love them.
A highlight of the trip has to be the visit to the Hubbard Glacier, a 76-mile structure of blue ice. You also get to spend the day whizzing through the snow in Juneau on a sledge pulled by huskies!
Alaska is filled with so much lush and exotic natural scenery, you'd almost forget it was part of the USA. This gay cruise includes visits to Denali, North America's tallest peak as well as the stunning Inside Passage. Almost untouched by man, the Passage is just wide and open wilderness, in which you'll find majestic river canyons and misty forests.
This cruise takes place aboard the Radiance of the Seas cruise ship, which is decorated with modern furnishings and state-of-the-art facilities. Facilities include an incredible gym, sauna, sun deck for lounging and even a rock-climbing wall! You'll almost be tempted to never leave the ship itself! The ship also has fabulous entertainment for guests featuring cabaret and music inspired by Broadway shows. The entire gay trip is guaranteed to be a consistent barrel of fun!
Prices for the BearCruise Alaska Wildlife Cruise and Tour start from $1,166 per person:
---