Japan is a pretty awesome country. They've nailed it. Everything is so advanced and perfect, whether it's the food, customer service, blow-mind-temples, sexy fast Shinkansen trains, you name it.
Japan also has a unique and quirky side to it, which will make you fall in love with it even more.
Here's a round up of our 8 fun and quirky interesting facts about Japan.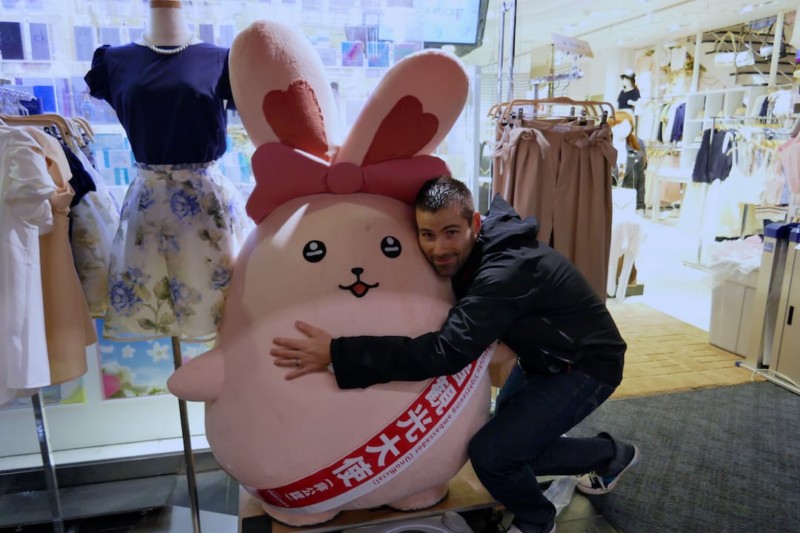 #1

SUPER EXPENSIVE FRUIT

Our first of our interesting facts about Japan was how expensive the fruit is!

In London you would just pop down to your local Sainsburys or green grocer for fruit. There, you would buy, let's say a banana for 20p or an apple for around 40p or a bunch of grapes for around £1:50-£2.

Not in Japan. Fruit is BIG business.

Fruit here is not just fruit, they are super fruit, grown in such intricate and controlled conditions, to be given as a gift. The Japanese love giving gifts and these super fruit make a great gift for someone to truly show them your appreciation.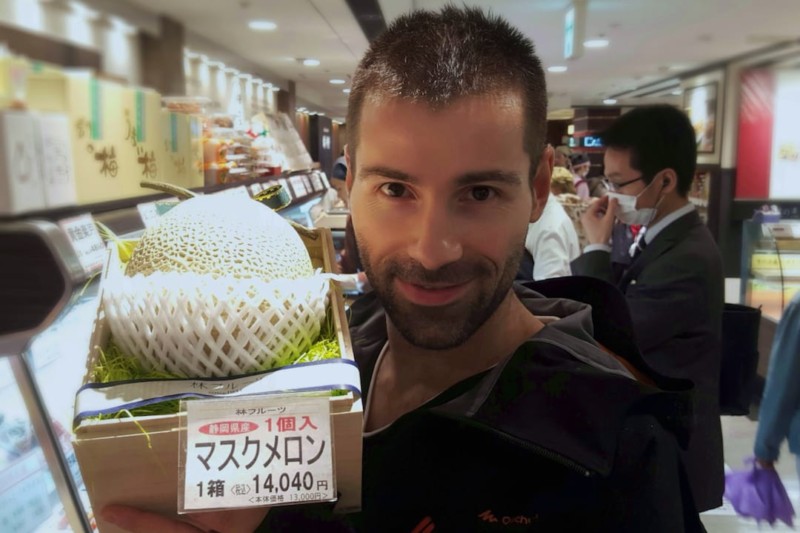 #2

MAKE AN X SIGN TO GET THE BILL

Back home we're used pretending to scribble something on a notepad with our hands as the gesture to the waiter for the bill. In Japan you do this X sign with your fingers and voila!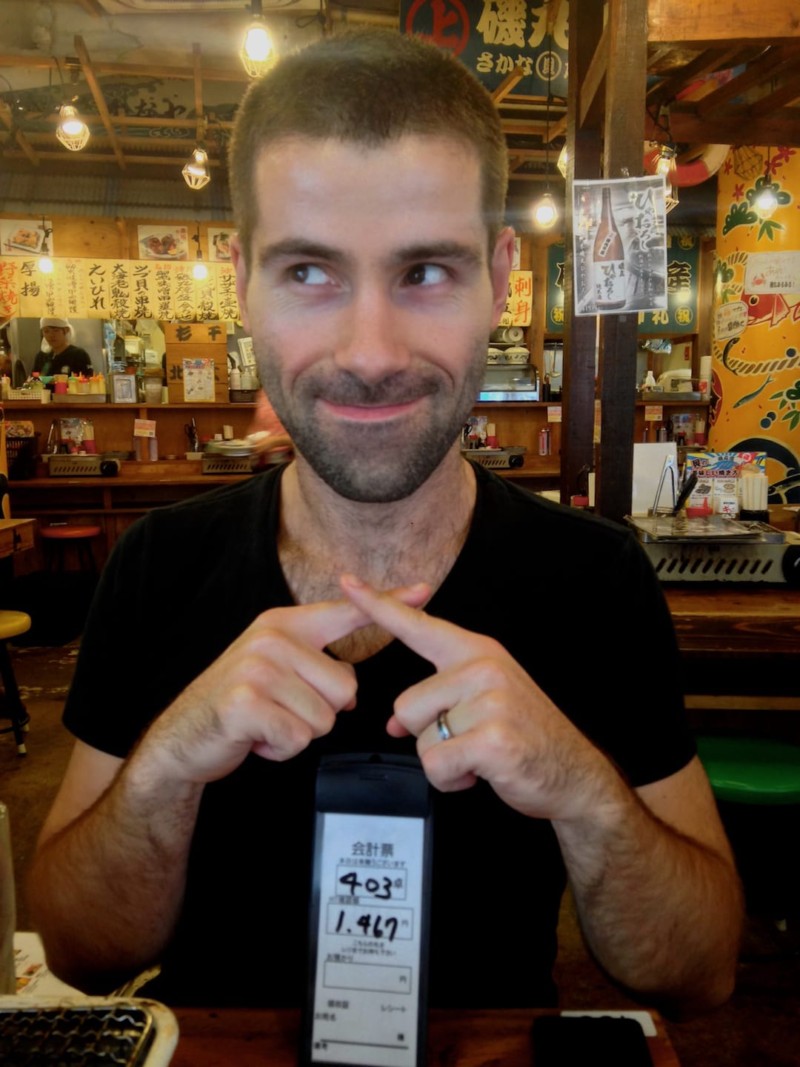 #3

VENDING MACHINES EVERYWHERE!

There are 5.6 million vending machines in Japan to meet the needs of over 127 million people. That's 1 for every 23 people!

If you're stuck anywhere in the country with nothing to eat or drink, fear not! There is bound to be a vending machine somewhere around the corner.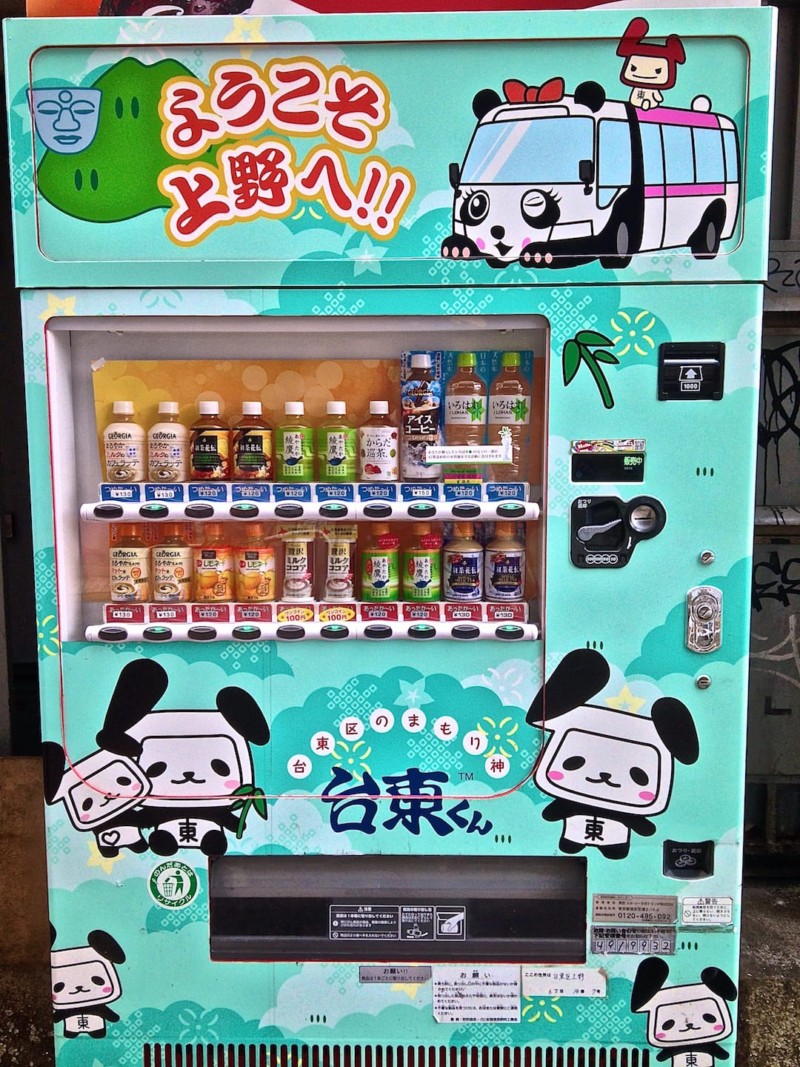 #4

LOUD IN YOUR FACE ADVERTISING!

The advertisement in Japan is usually loud, camp, and extremely colourful. More often than not, it features young, excitable school girls.

The advertising around public transport is no exception. Your commute in the busy Tokyo metro will be made more entertaining with ads like these: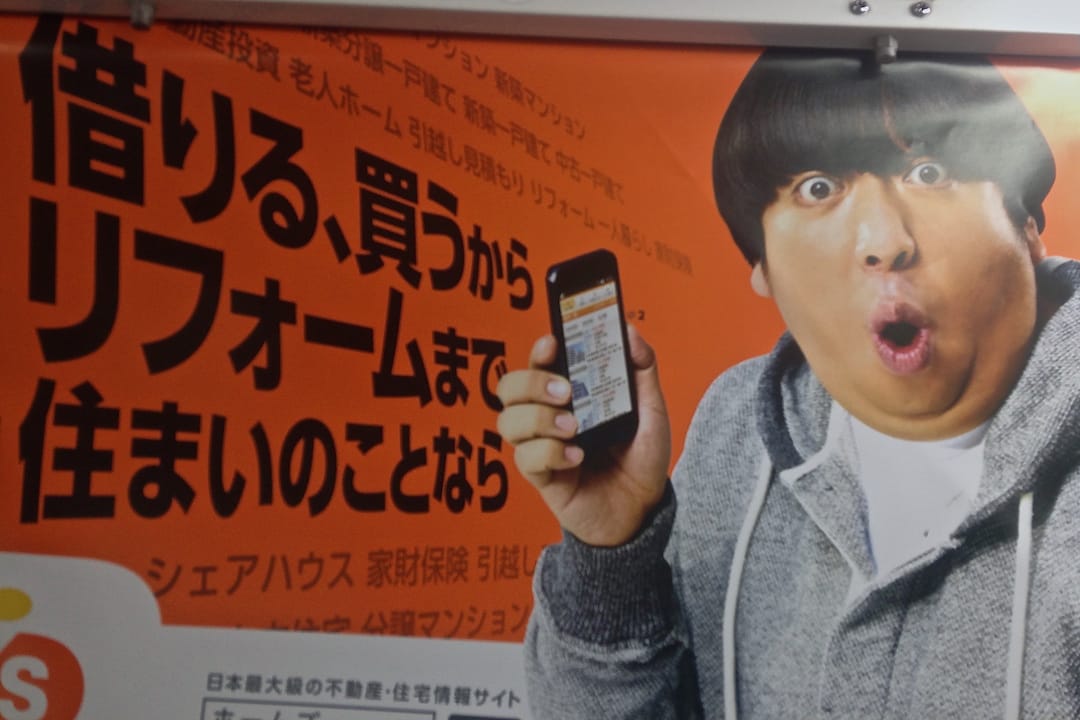 #5

COMMERCIAL AND POLITICAL SATIRICAL CARTOONS

The Japanese like to use these cute satirical cartoons to popularise their politicians and even to mock commercial brands.

For example, these were the official election mascots of Shinzo Abe and Shigeru Ishiba, used in 2013 to promote the Liberal Democrat Party and give it a softer image.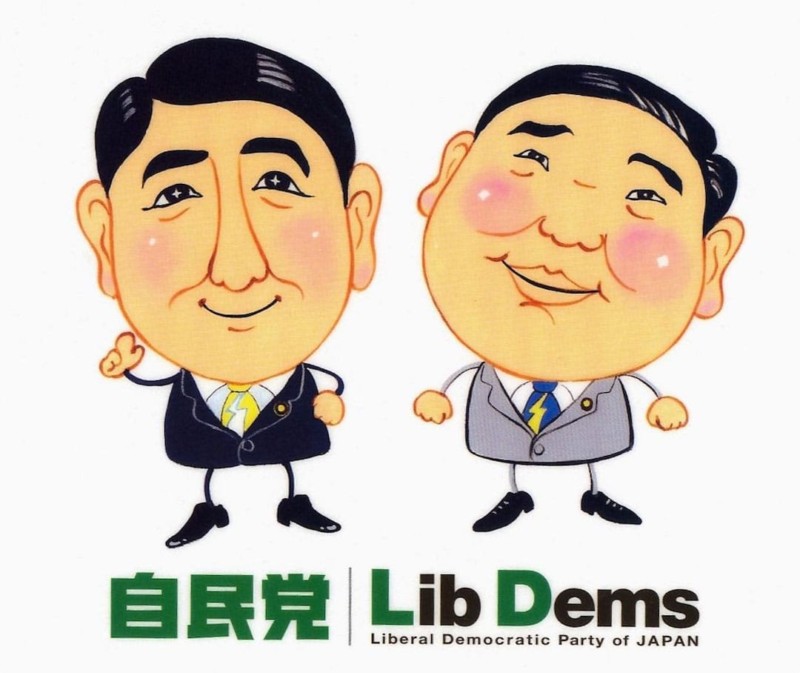 But this can also go horribly wrong as Fukushima Industries found out in 2013 when in the aftermath of the then tsunami disaster, the following cute mascot was unfortunately created to promote their refrigerator business(!):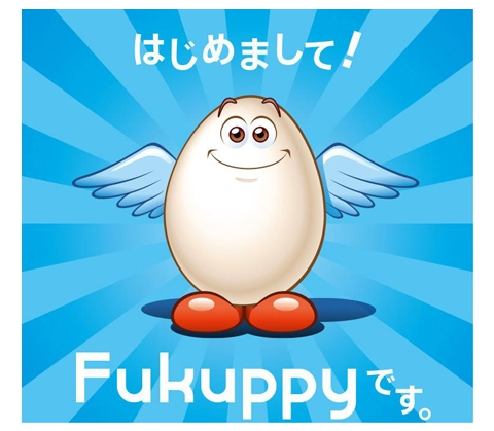 #6

FUTURISTIC TOILETS

The toilets in Japan are like something from the future.

Want to just flush and leave? Think again. You are faced with the option to have numerous different power sprays amongst other delights. Some of them even play music to hide any (ahem!) sounds.

We're still on the look out for one that plays Adele to you. If you come across one, let us know!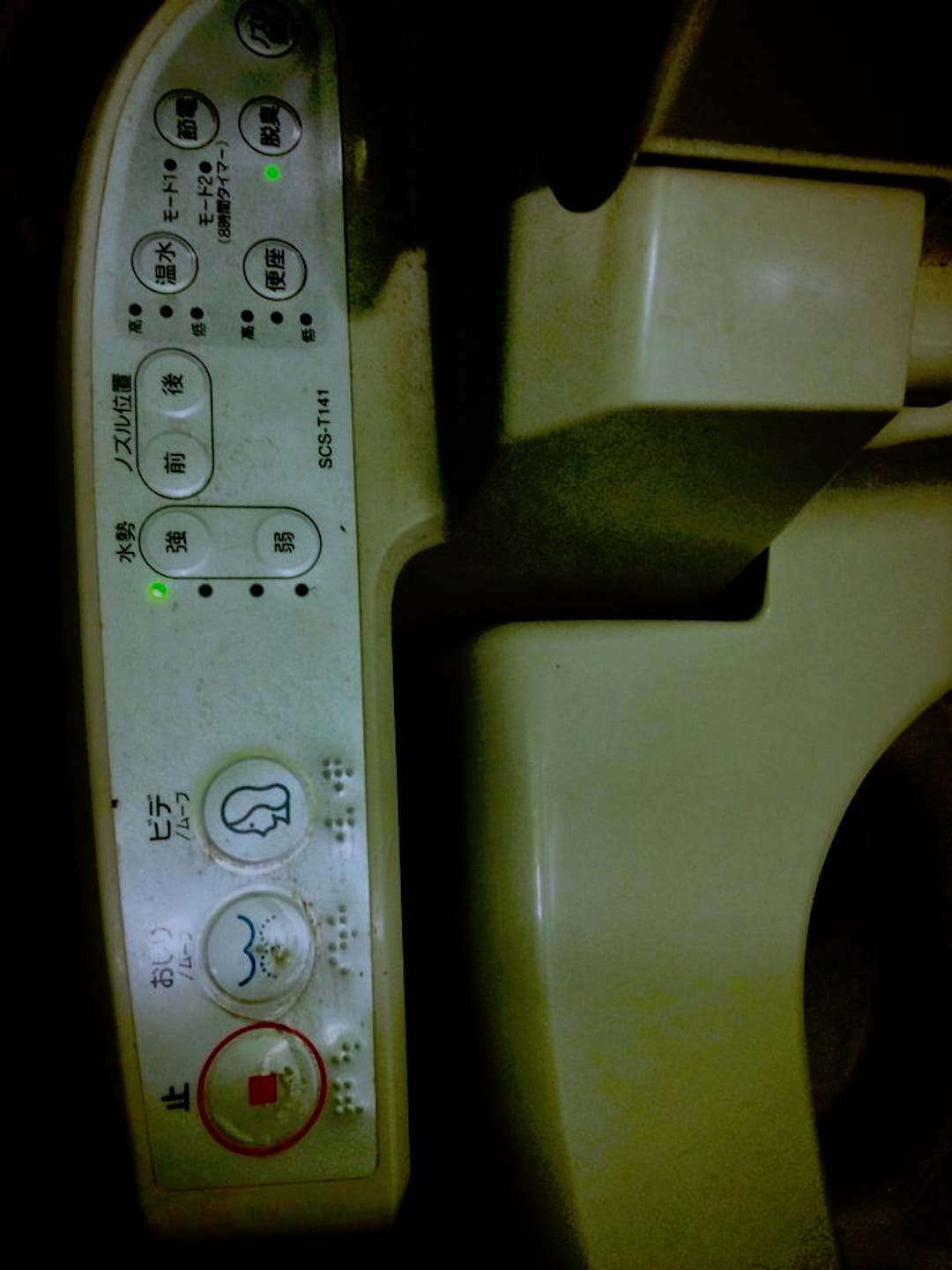 #7

FACE MASK MANIA

Face masks are another one of our favourite facts about Japan, which you'll quickly notice as soon as you first set foot in the country.

Are they trying to avoid spreading a cold? Or is it some sort of serious pollution thing? Or just a fashion statement? It all began in 2009 after the Swine Flu epidemic broke out. Since Swine Flu passed, face mask trend lives on and seen as a norm.

At first we felt a bit awkward asking the ticket attendant at Tokyo Station for directions to our hotel as she explained it to us with her face mask on. But after a while in the big city, we started to get used to it.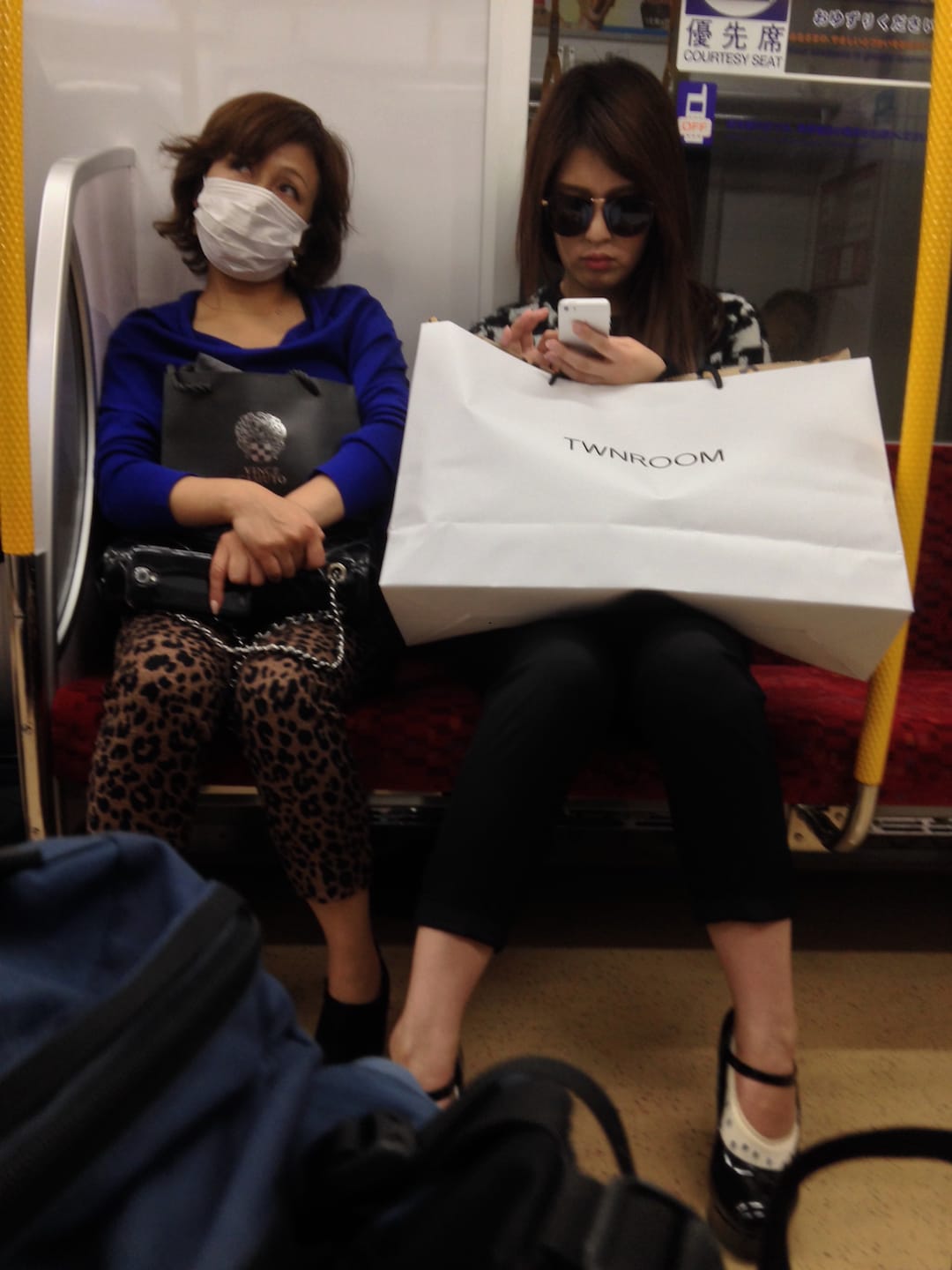 Pollution and avoiding the spread of germs are the two obvious reasons. But interestingly, they've turned into a fashion statement more then anything. In slang Japanese it's referred to as dahte masuku syoukougun or the face mask syndrome.
The face mask will bring more attention to the eyes, hide facial expressions or just make you seem more mysterious, like our ticket attendant at the train station.
The singer Katy Perry embraced the idea when she visited Tokyo in April 2015, wearing a variety of interesting face masks.
Well if it's good enough for Katy Perry, then it's good enough for the rest of us!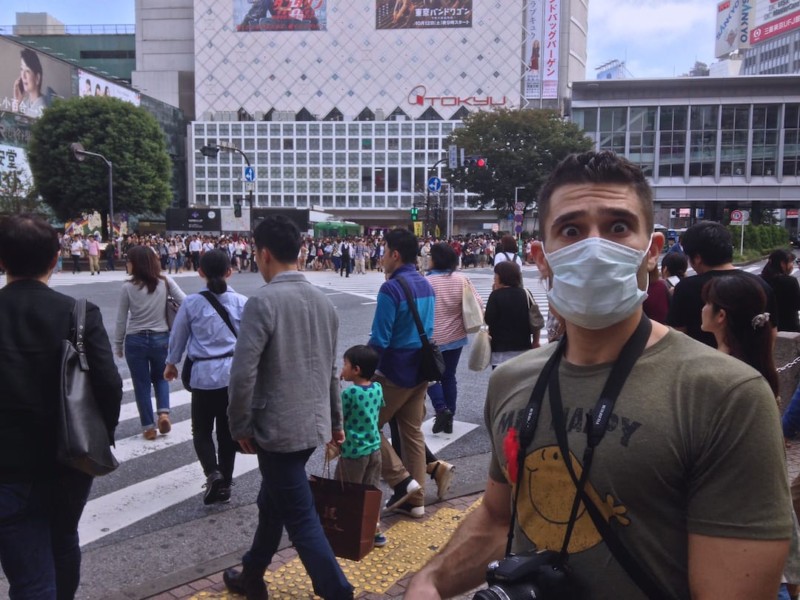 #8

JAPANESE COINS HAVE HOLES IN THEM!

One for currency collectors…our final of our 8 interesting facts about Japan is the 5 and 50 yen coins. They've got holes in them!

Historically, coins had holes to make them cheaper to produce, easier to identify or to hang as a necklace around your neck. We no longer see this in the 21st century, so love the fact that Japan still retains this historic tradition.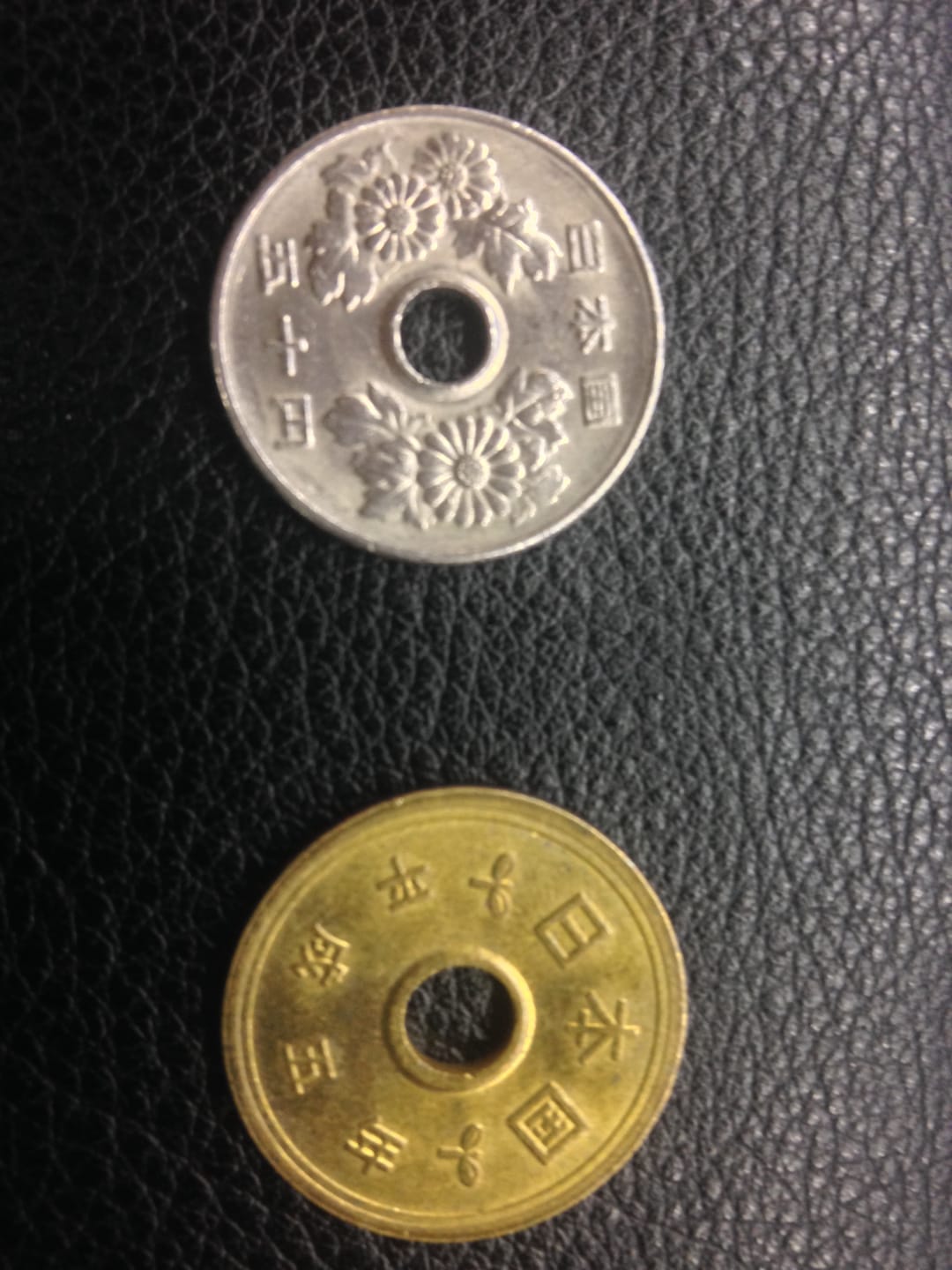 Travel recommendations to Japan
Train saving tips: Depending on how many trains you plan to take in Japan, it may be worth investing in a 7 days JR Pass ($250), which allows you unlimited travel throughout the country for 7 consecutive days. But you must buy it from an agent before you go.
We personally used Japan Rail Pass. They offered the best prices and would definitely recommend them.
Tour operator: We travelled independently to Japan but we're often asked if we can recommend a good tour company. We've partnered up with Out Asia travel who offer luxury private tours and tailored itineraries to Japan. These guys are locals, passionate travellers and have a real insight of Japanese culture. They are offering our readers an exclusive 5% discount for bookings of 7 days or more when you quote NOMADIC5 in your enquiry.
FILL OUT THIS FORM TO ENJOY A 5% DISCOUNT FOR YOUR HOLIDAY TO JAPAN
Travel insurance: Whether you go diving, hiking or just lay on the beach all day long, you need travel insurance. We use World Nomads because they offer considerable coverage especially for adventurous travellers. They also make it easy to make a claim as it's all done online.
Flights: To fly to Japan and within, we recommend Skyscanner. Their website is very easy to use and they always offer the best prices. You can even search for the cheapest flights for any given month.
Hotels: Japan has a huge diversity of accommodation options. It is not the cheapest country to travel in but we found that quality is consistent with the price you pay. When we plan a holiday, we use Tripadvisor to research about the best places to stay and activities to do. We also use Booking.com to find the best deals and to book accommodation online.
OUR FAVOURITE TRAVEL TIPS
⭐️ TRAVEL INSURANCE — We recommend you always take out travel insurance before your next vacation. What happens if you suffer from illness, injury, theft or a cancellation? With travel insurance, you can have peace of mind and not worry. We love World Nomads travel insurance and have been using it for years. Their comprehensive coverage is second to none and their online claims process is very user friendly.
⭐️ SAFETY & SECURITY — All travelers can sometimes encounter danger when traveling. CloseCircle is your "virtual body guard" mobile app which provides security alerts and support wherever you are in the world. They have a 24/7 emergency response team monitoring their users who will contact you immediately if the SOS swipe button is activated. Support can include anything from practical advice, to free evacuation from areas with extreme weather or security risks. You can read more about CloseCircle in our article about how to stay safe whilst traveling.
⭐️ ONLINE ANONYMITY — A VPN (Virtual Private Network) is a must in many countries: it allows you to surf anonymously and maintain your privacy whilst traveling. You'll particularly need it in countries where dating apps are blocked by the government. We recommend ExpressVPN, a reliable and cost effective service which we used and loved during our travels.
⭐️ HOTELS or APARTMENTS — When we plan a trip, we always look for the best hotel deals. We love Booking.com because not only do they have a comprehensive listing of accommodation options, they also offer the best prices. Added bonus: they provide 24/7 support and free cancellation for most listings.
⭐️ SIGHTSEEING and ADVENTURES — When we travel somewhere, we like to seek out the best experiences, whether it is cooking with locals in Bangkok, hiking on a glacier in Patagonia, or going on a wildlife safari in Sri Lanka. Our favorite place to look is GetYourGuide because they have over 30,000 highly rated activities, a user-friendly booking process with free cancellation and a 24 hour customer support.
This article contains affiliate links. If you click on them, we may receive compensation which keeps our website alive and helps us bring you to more destinations.
FOR MORE INSPIRATION…
IF YOU ENJOYED READING ME, PLEASE PIN ME: